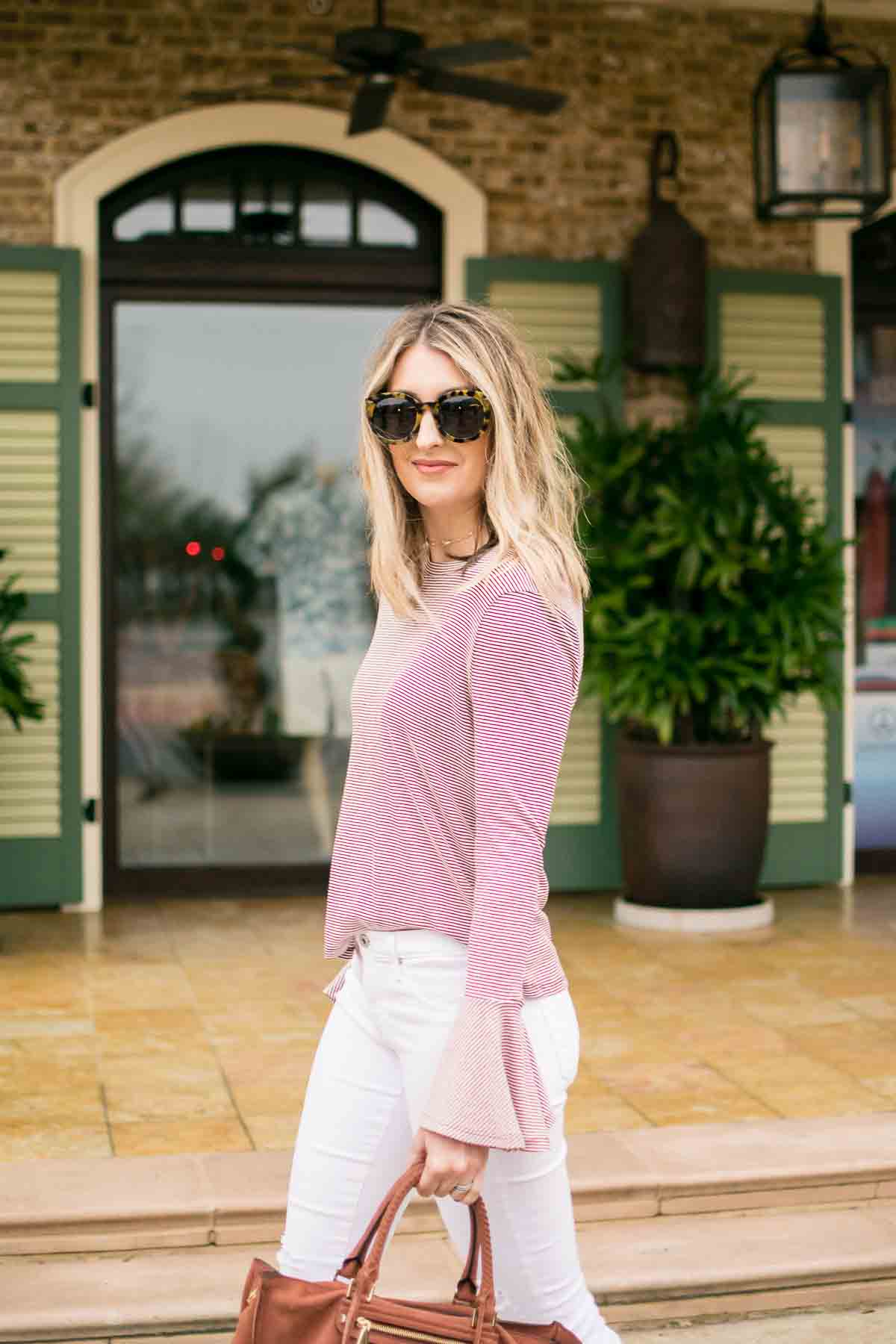 Another day, another bell sleeve top. Just like everyone else, I can't get enough of this trend. I'm not entirely sure why, but I find bell sleeve tops to be very flattering. Maybe it's the extra volume at the wrist taking away from "volume" in other areas. I don't know, but I haven't met a bell sleeve top I didn't like. I picked up this bell sleeve cutie at Anthropologie a couple of weeks ago.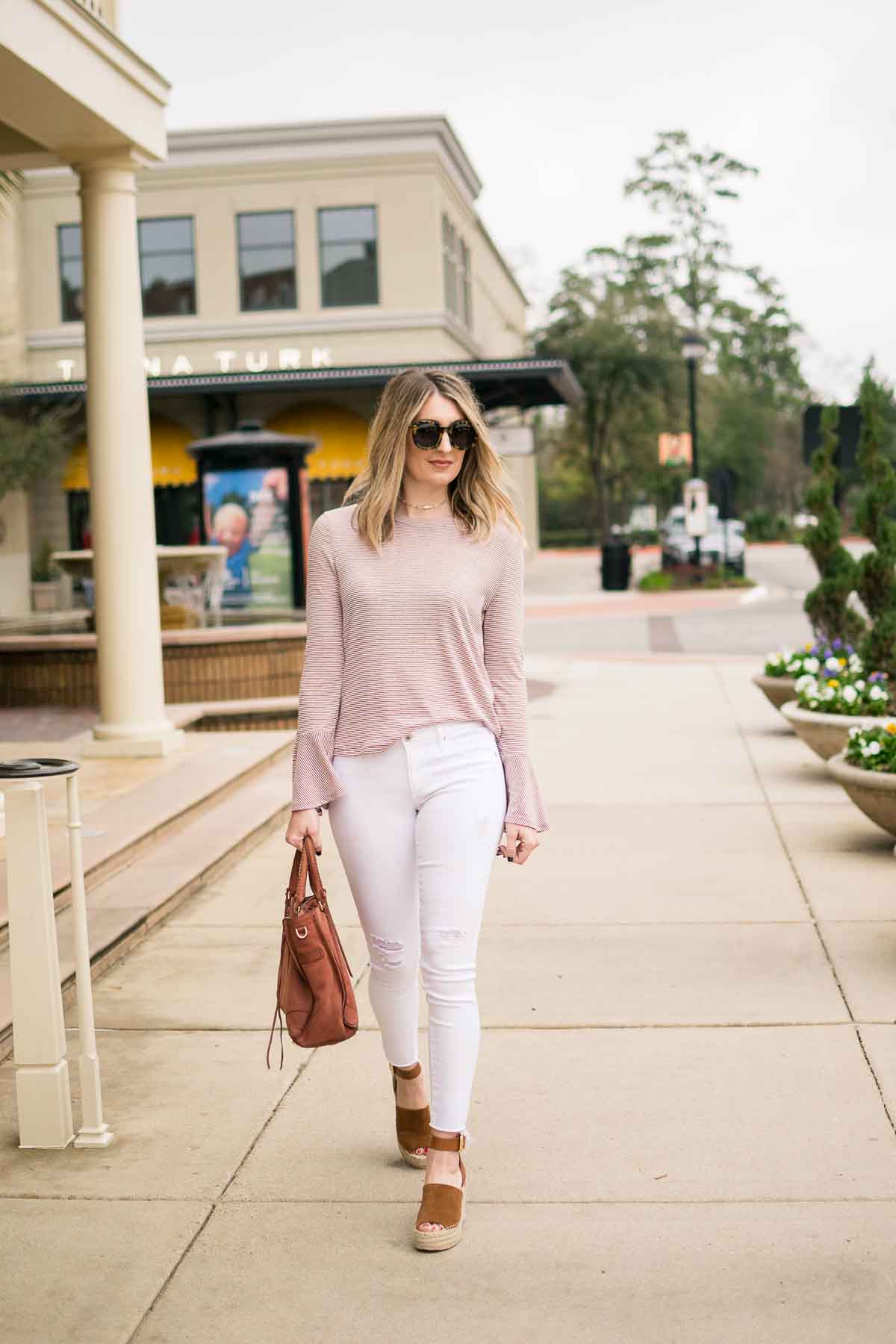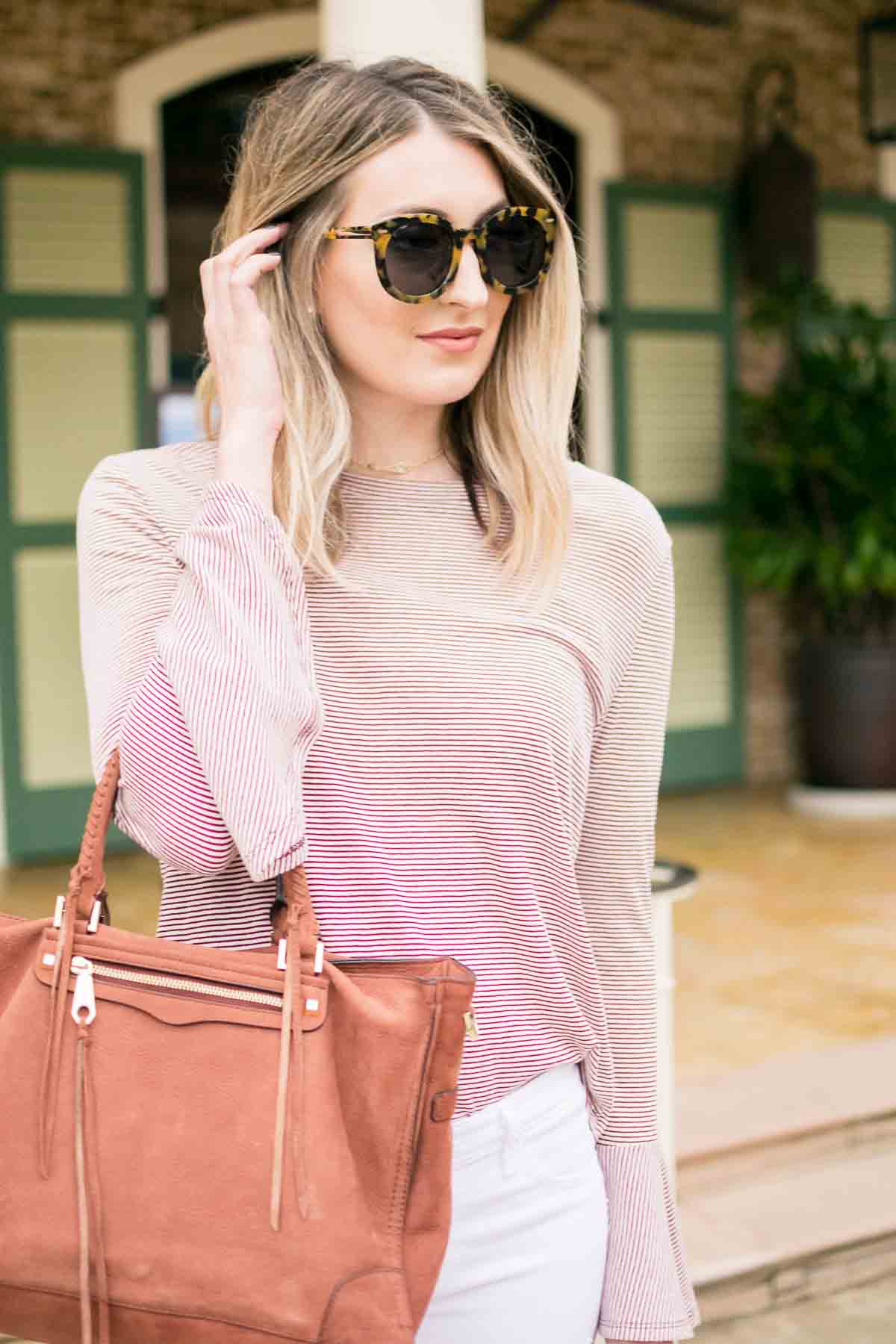 One thing about living in Houston, lightweight tops are a must. You guys, it is mid-February and it was 85 degrees out the other day. Then of course today it was only 65, but still, it's hot here pretty often. My point is, as much as I love sweaters, lightweight tops are so much more useful for me. My struggle is trying to find good, transitional weather tops, that aren't just a t-shirt, but aren't too "corporate" looking, that are still comfortable. Some days that feels like a tall order, but rotating cute tops are essential to my personal style. I am a stay at home mom, so I wear jeans most of the time (okay, or yoga pants…shhhh). Fun, non-boring tops, are how I achieve kid-friendly style.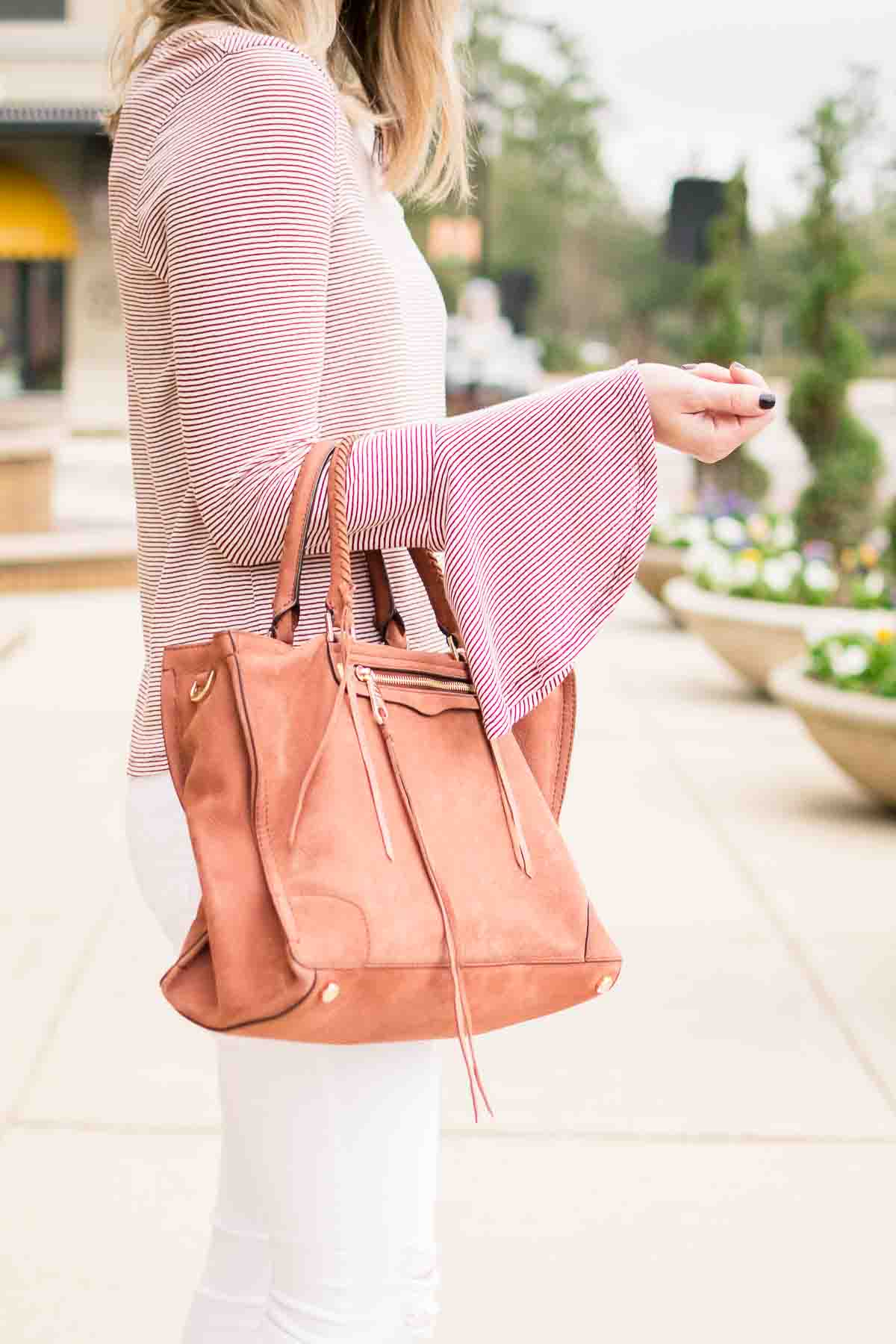 I actually tried this top on once before purchasing it. I liked it then, but I am trying to do a better job of only buying things I really love, or can't stop thinking about. I kept thinking about this top after trying it on. To be honest, the only thing that kept me from buying it the first time was that it was just a tad short. But lately, most of my jeans are mid or high rise, so I soon realized that didn't matter. I also originally tried it on in the black variation, but I have so much black, I decided to purchase it in red instead.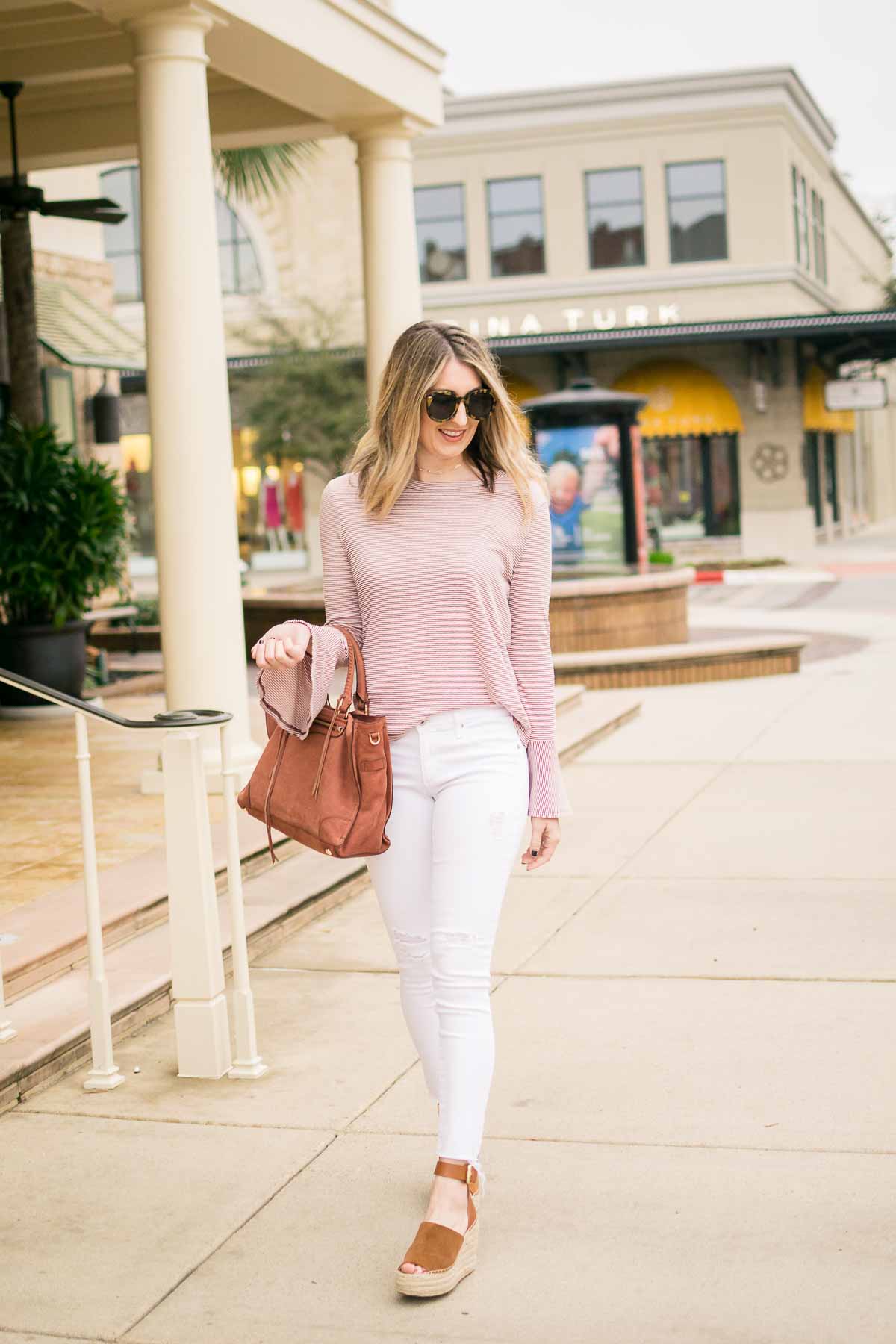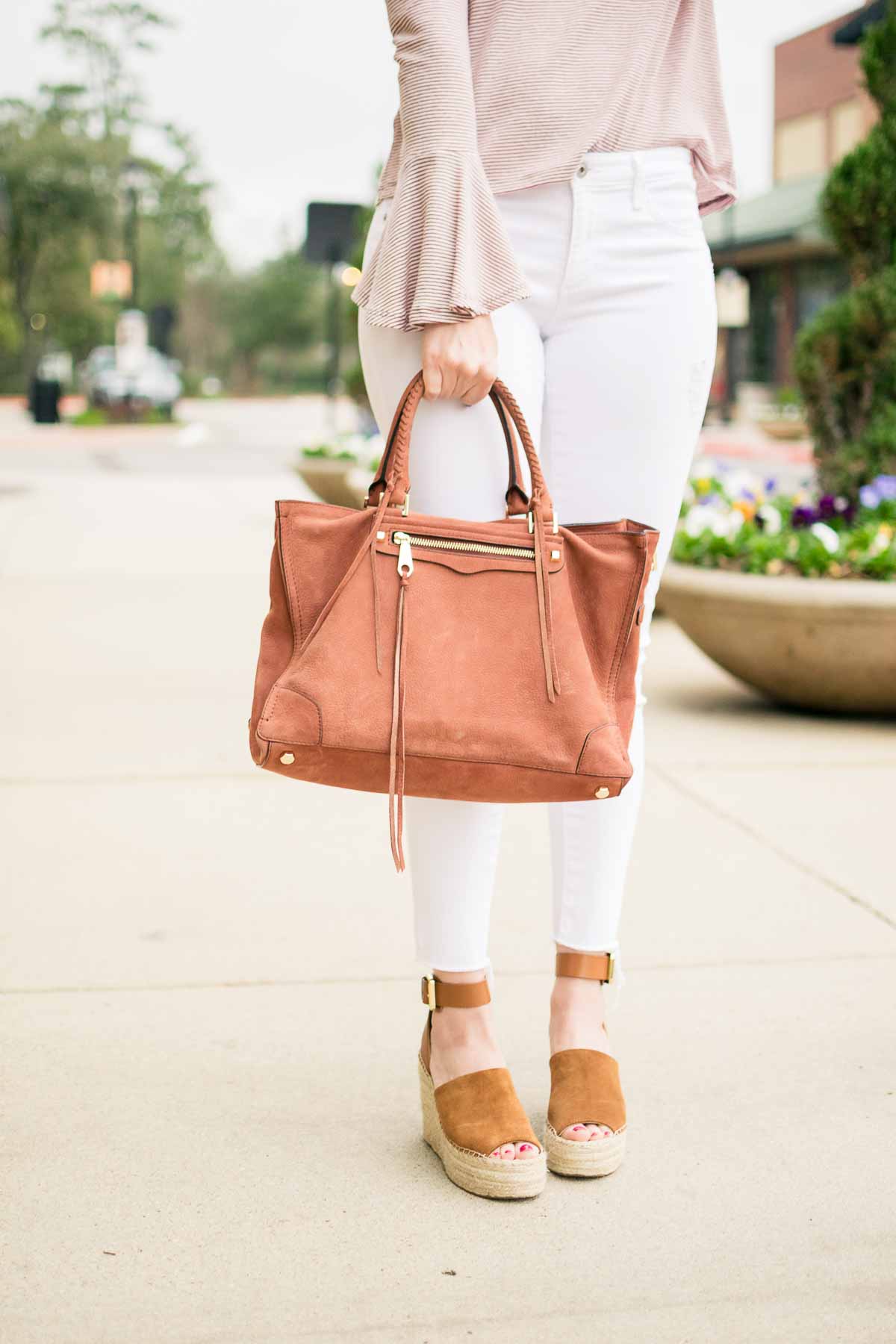 For this look I wanted it to feel very "springy", so I paired it with some white jeans and THE hottest wedges for spring. But I also really love the idea of this top with some high waisted, distressed jeans and sneakers, or a denim skirt. Either way, it's perfect for Houston, because it's basically just a t-shirt with pretty sleeves!
xo, Loren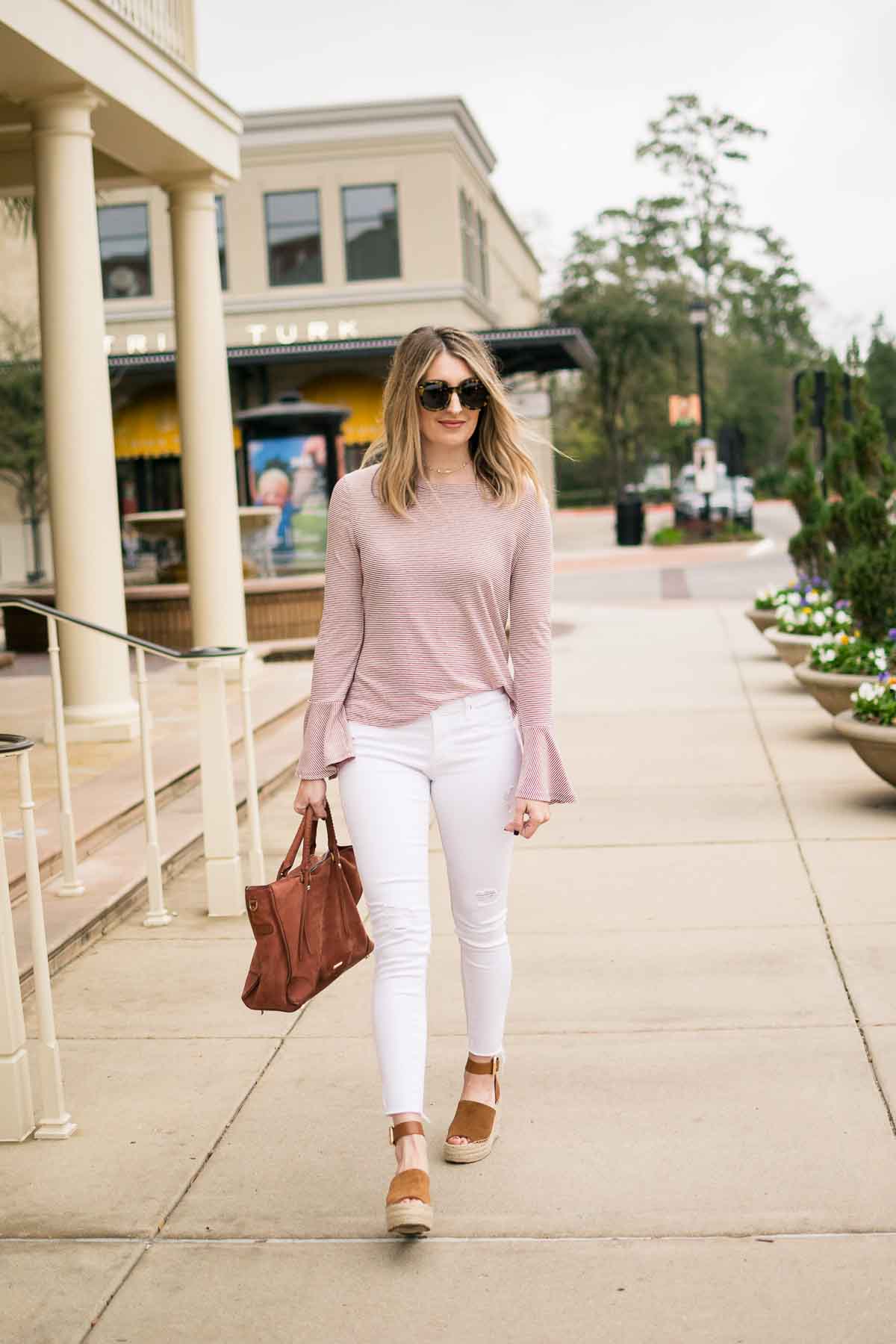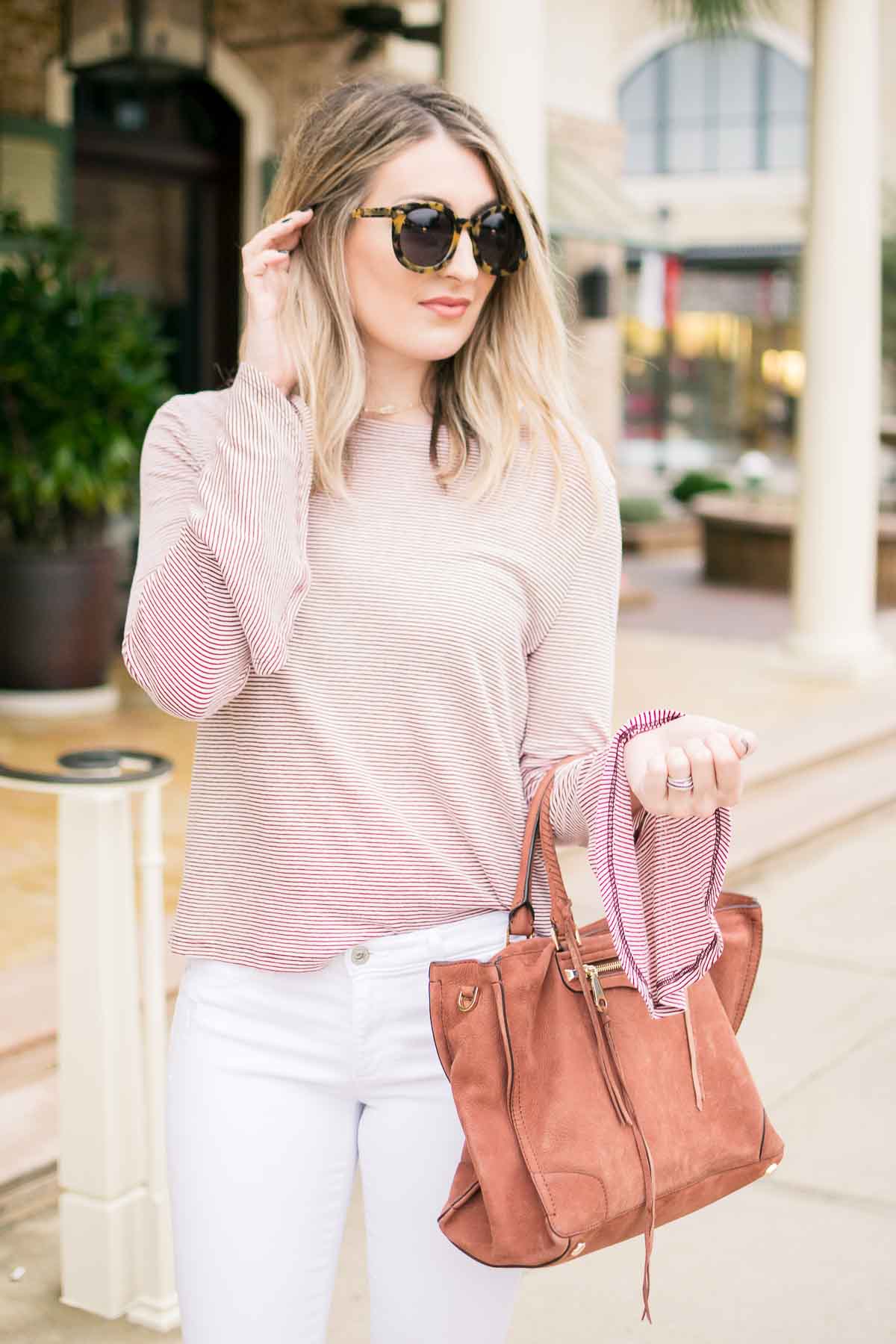 Top: Anthropologie / Denim: AG Jeans (similar here and here) / Wedges: Marc Fisher (under $100 version here) / Bag: Rebecca Minkoff / Sunnies: Karen Walker / Earrings: Nordstrom / Necklace: Kendra Scott
Photos by: This Lavender Life