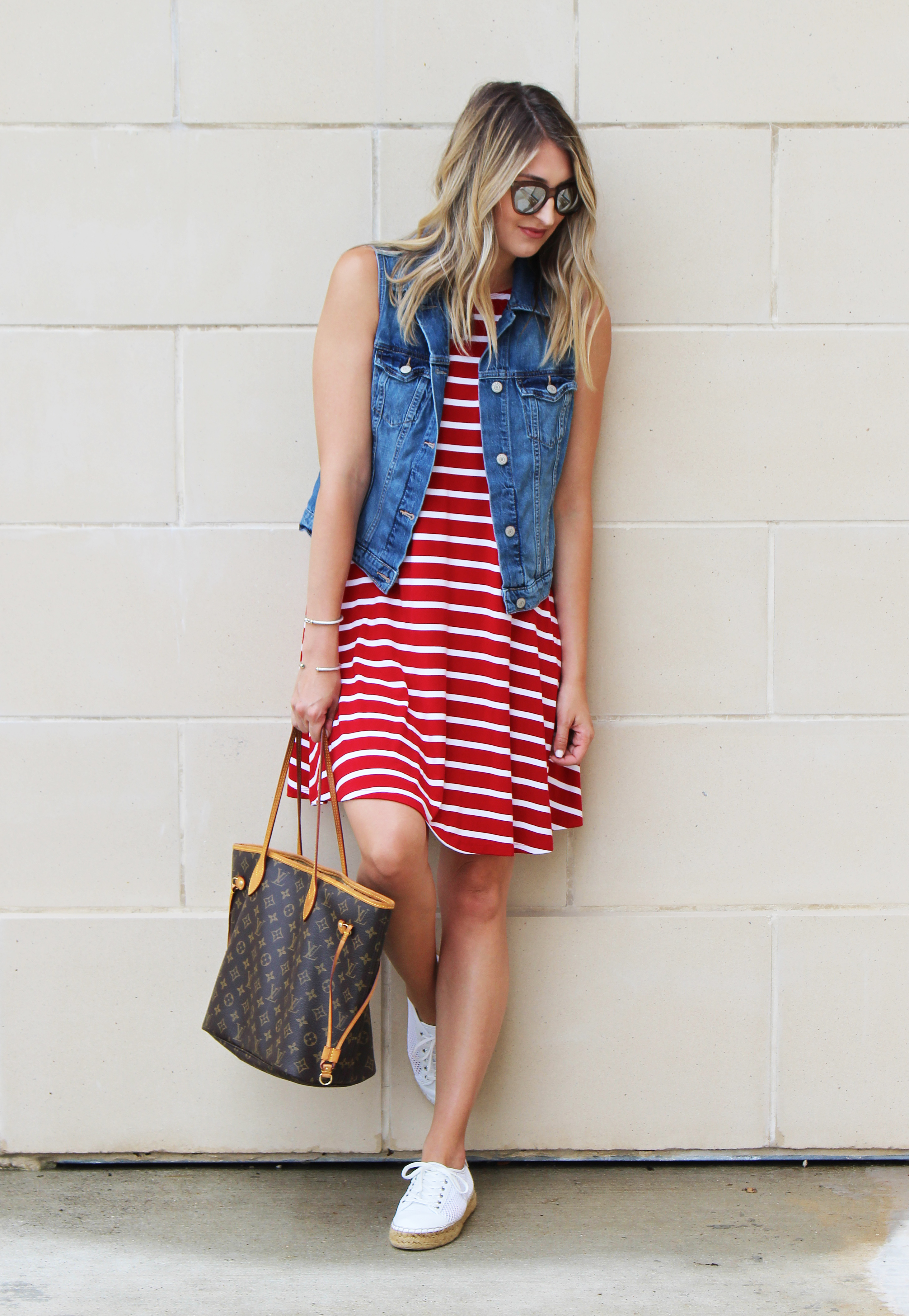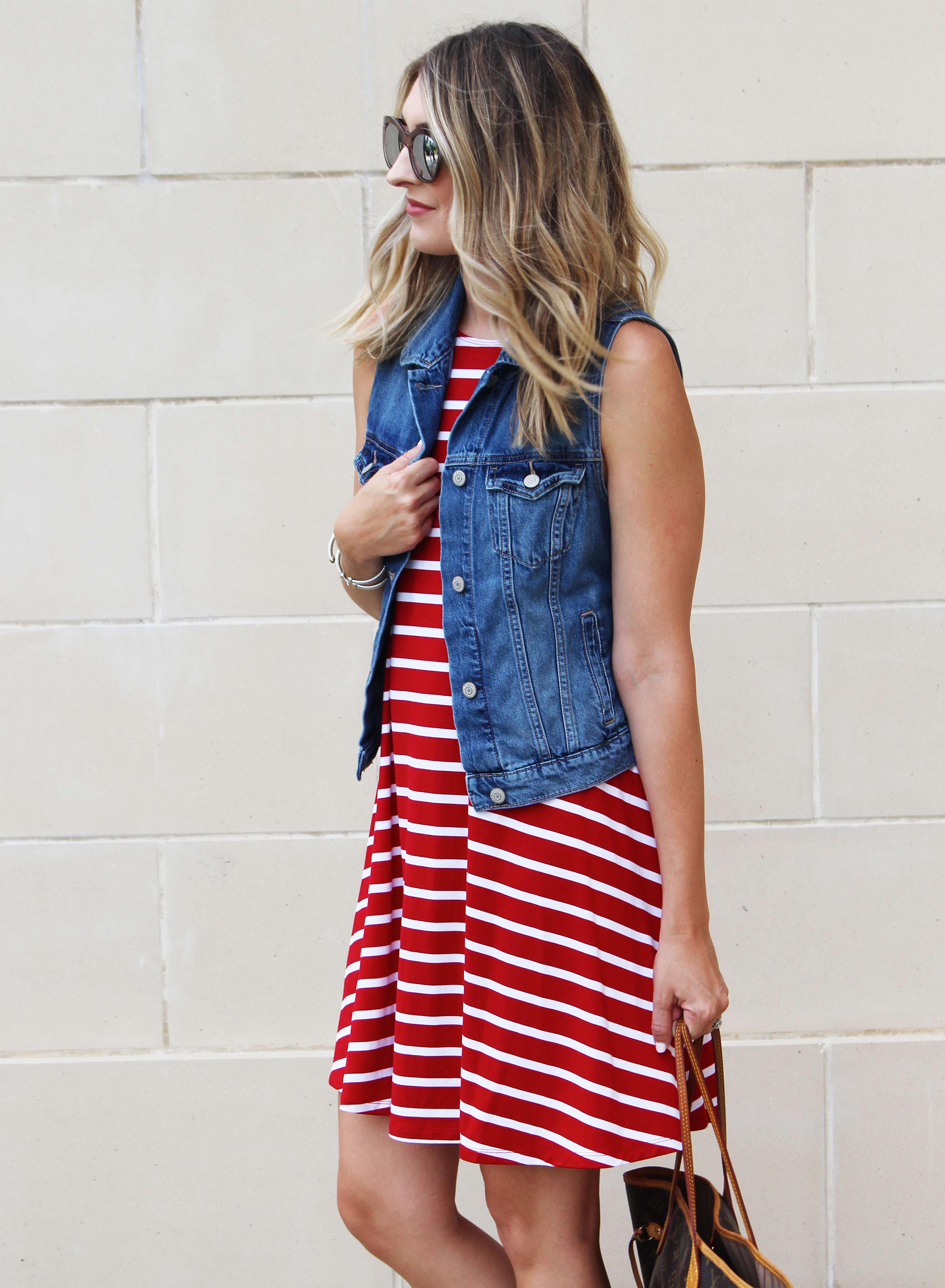 I am SO sorry for the delay with this post you guys! I know I promised it to you all on Friday afternoon, but our internet wasn't working, then the weekend just got busy! Then of course this morning our internet was out again. We have been expecting some pretty bad storms due to a tropical storm. We have seen only a few mild ones, but I guess they were bad enough for some outages. Anyway, as promised, here's a look at this cute little dress that is perfect for the 4th!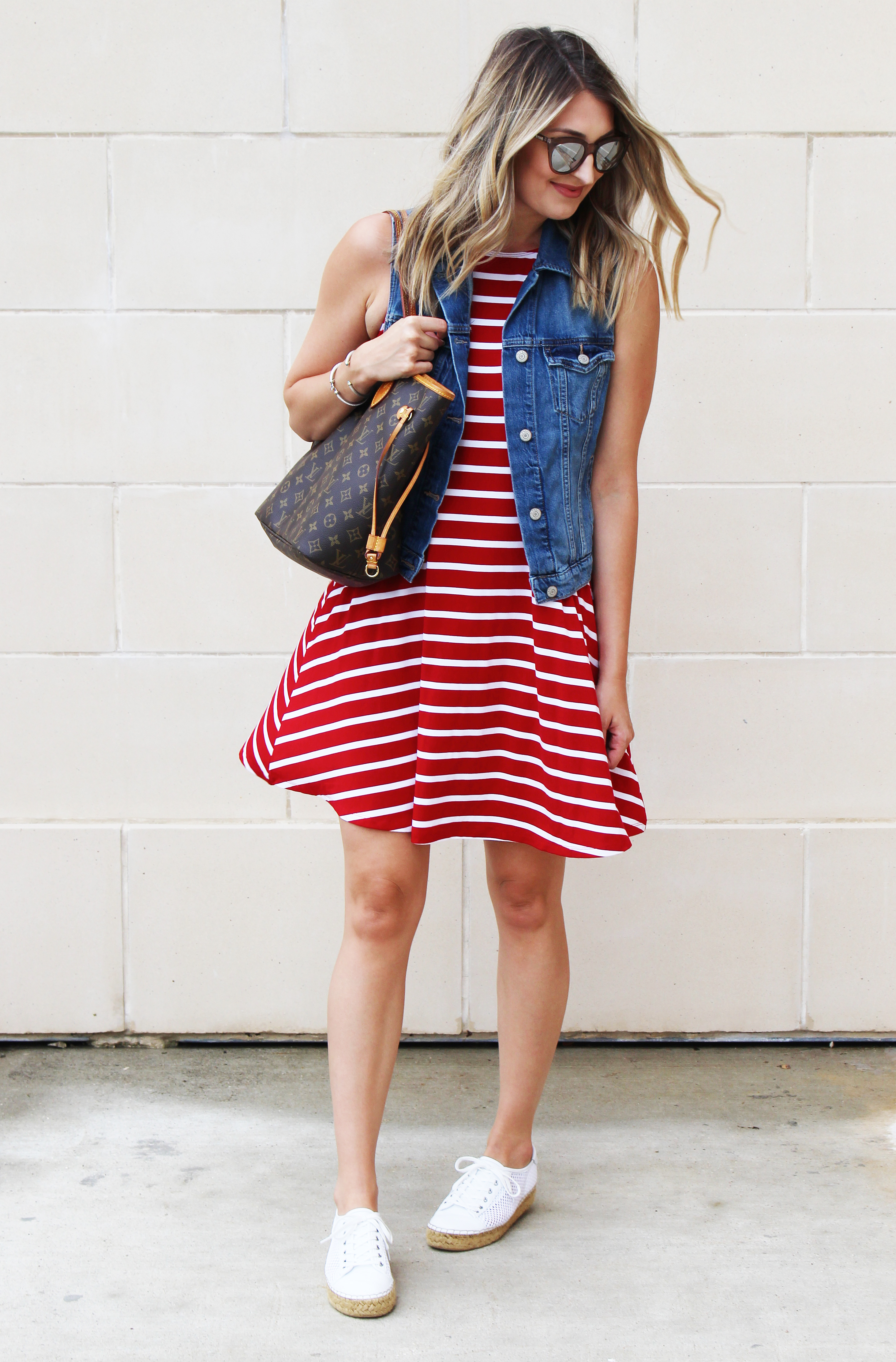 I actually picked this dress up at Old Navy a few weeks ago when I was shopping for my kids. It's one of my favorite places for kids' clothes because they are so inexpensive, but still decent enough quality, and everything is just so cute! But as I was passing through the store, I spotted this dress and knew it would be perfect for, not just summer, but for all the patriotic holidays too! In fact, I've been finding more than usual for myself at Old Navy lately, and you can't beat their prices!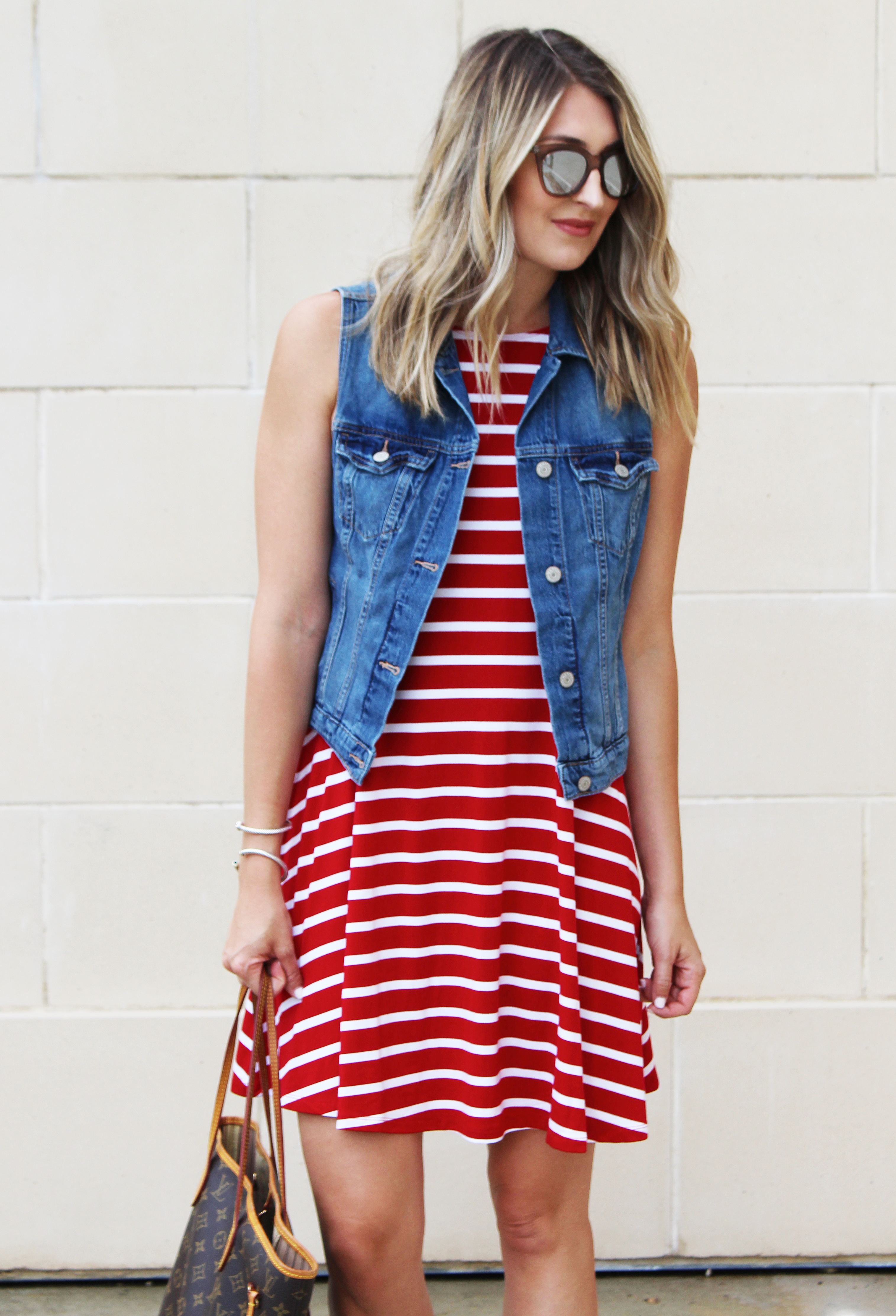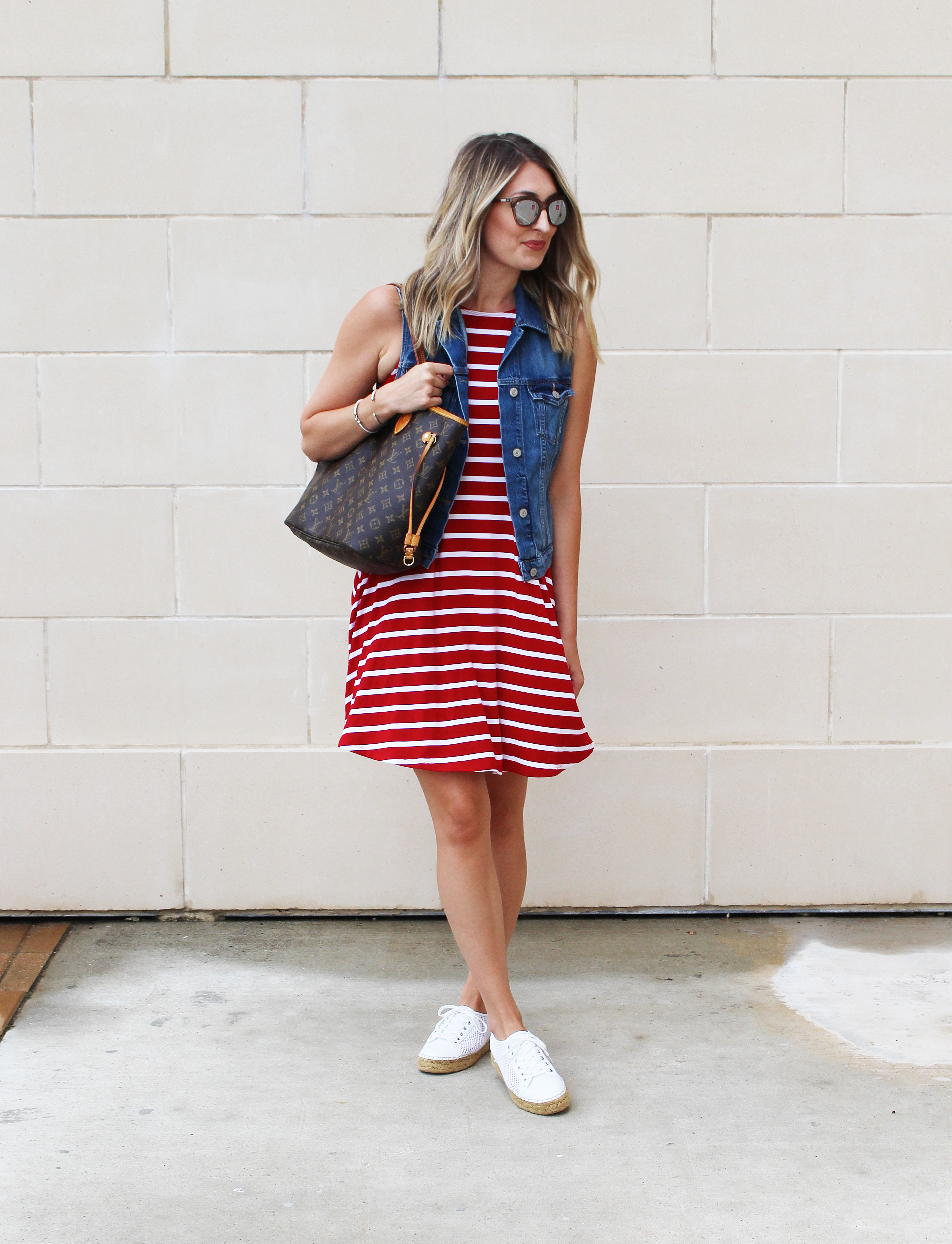 If you've read my blog in the past, you've probably heard me mention before that I love to style easy dresses like this with a denim jacket or vest. Since this fit of this dress is so simple and has a true "swing" silhouette to it, I find that layering something over it gives it a little more shape on my body. I went with the vest for this look because, well, I live in Houston, and it's freaking hot here. A jacket will not touch this body outdoors for a while.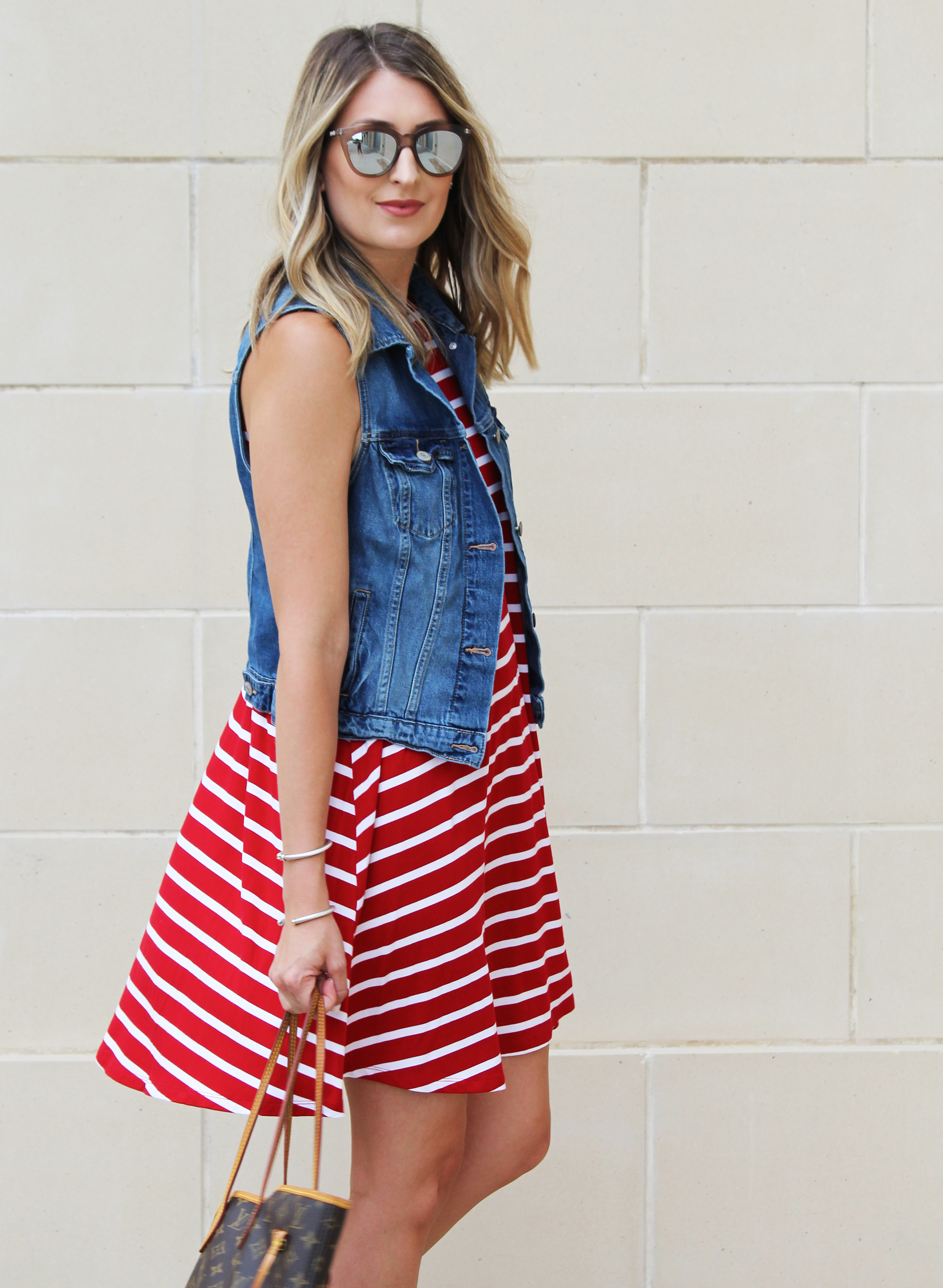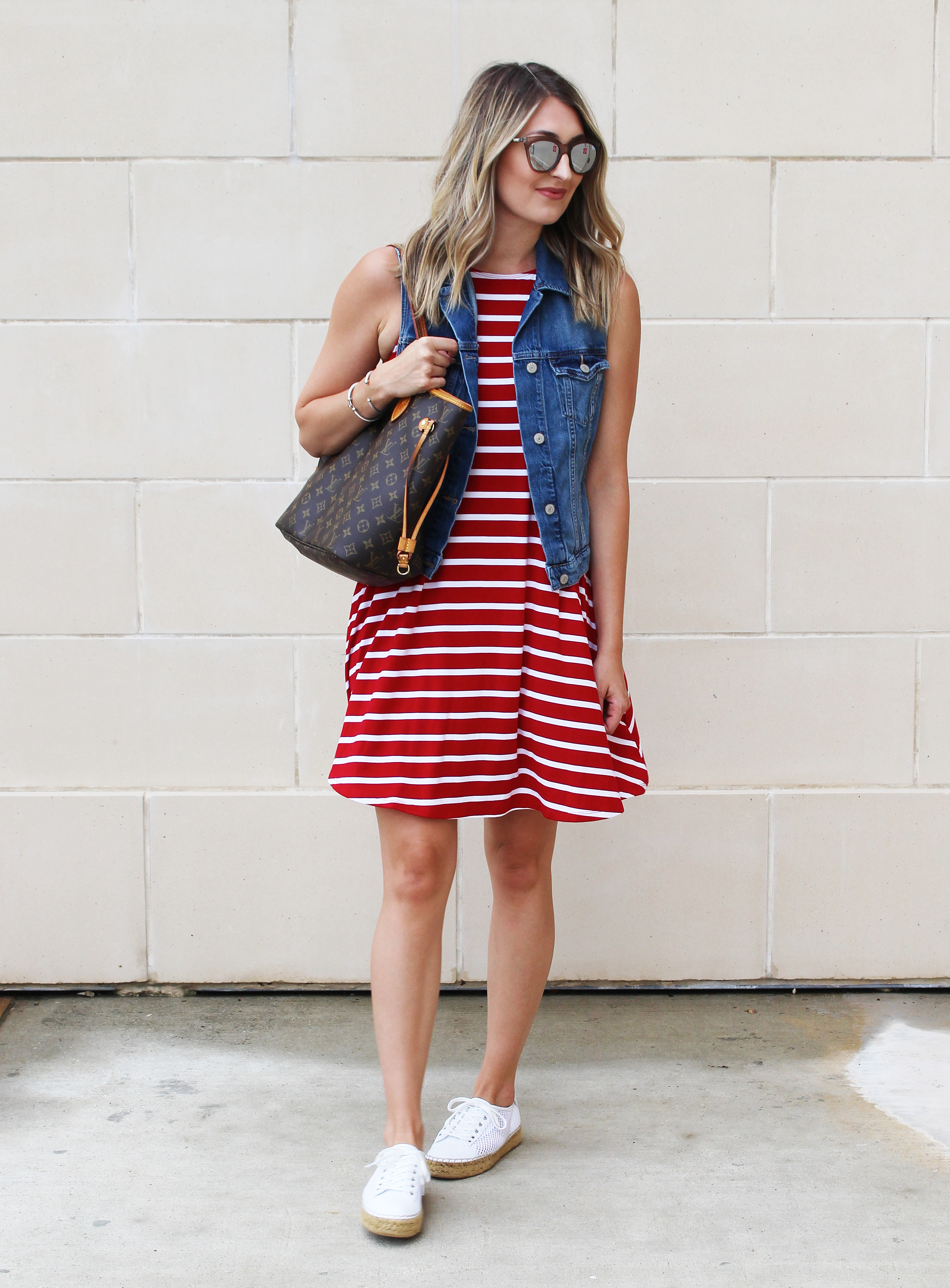 I styled this dress with my favorite sneakers for summer. I love that these are perforated, so some air can actually flow through. But my favorite thing about them is that they are espadrilles! They give the perfect casual, summery vibe to a look. And they are so comfortable. I linked a few additional options below as well.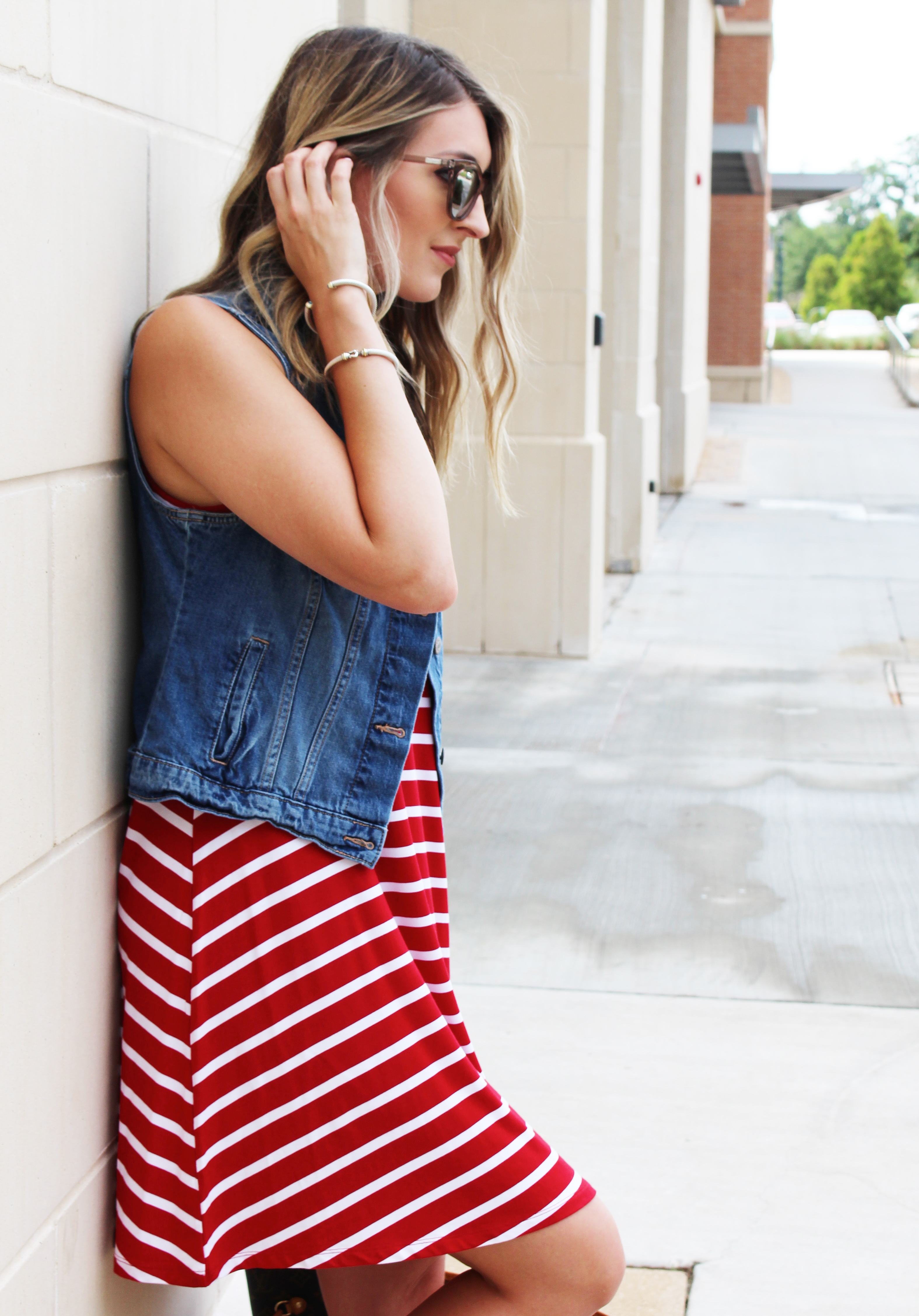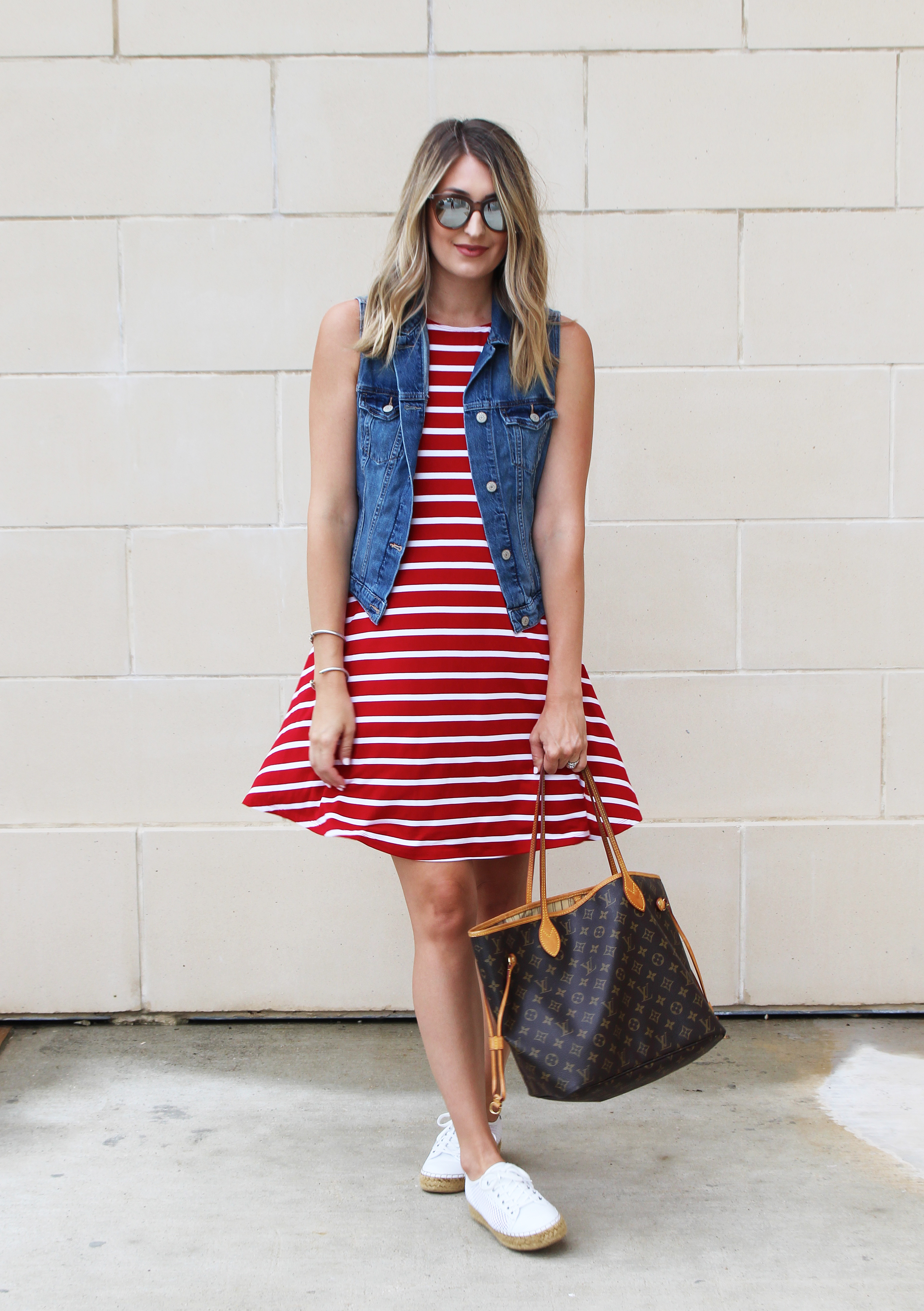 Hope you all have a good week! We are gearing up for a family vacay to go visit Brad's family in Florida. They live in the Clearwater area, super close to the beach, so it's always a fun (and beautiful) place to visit!
xo, Loren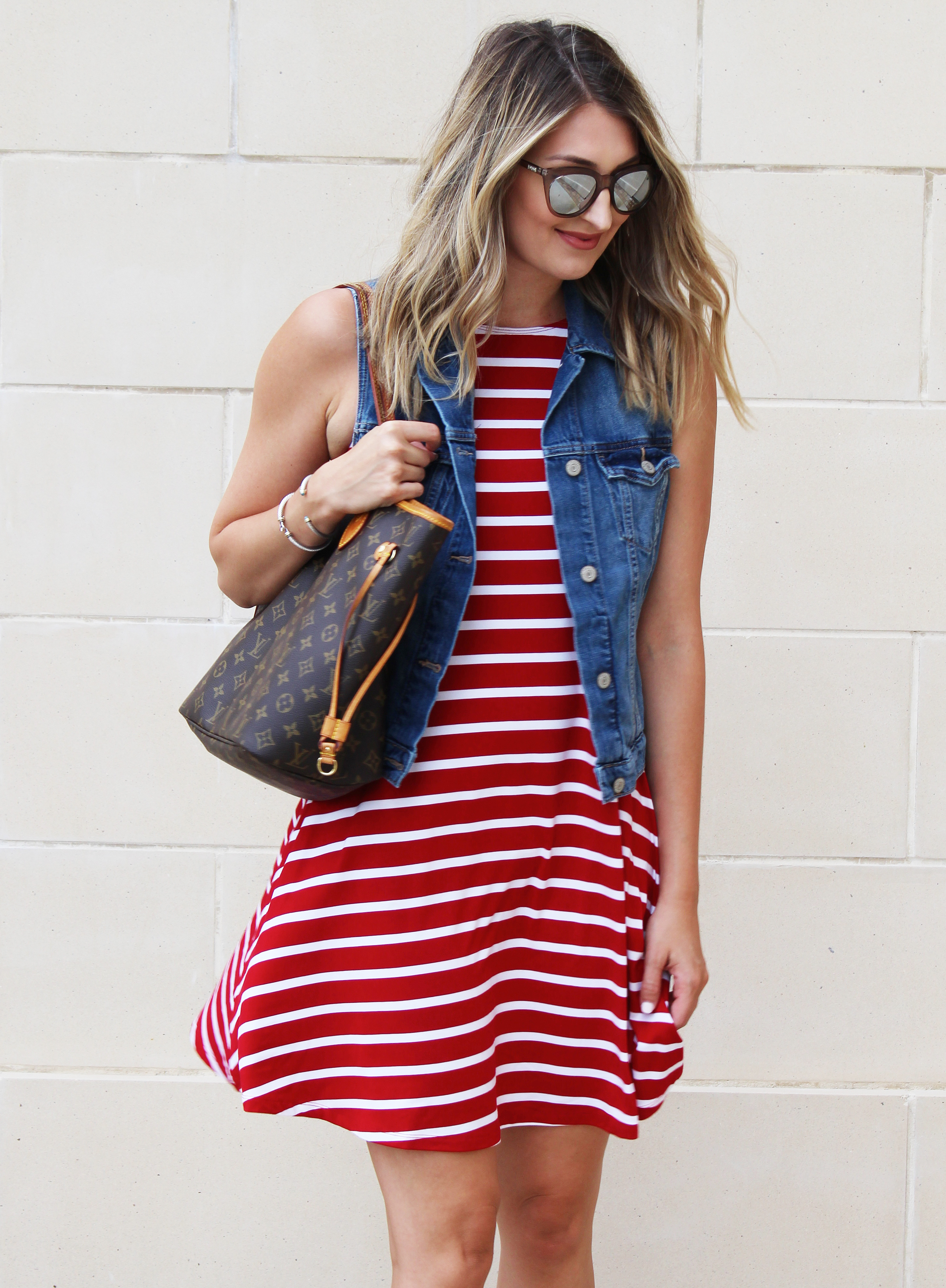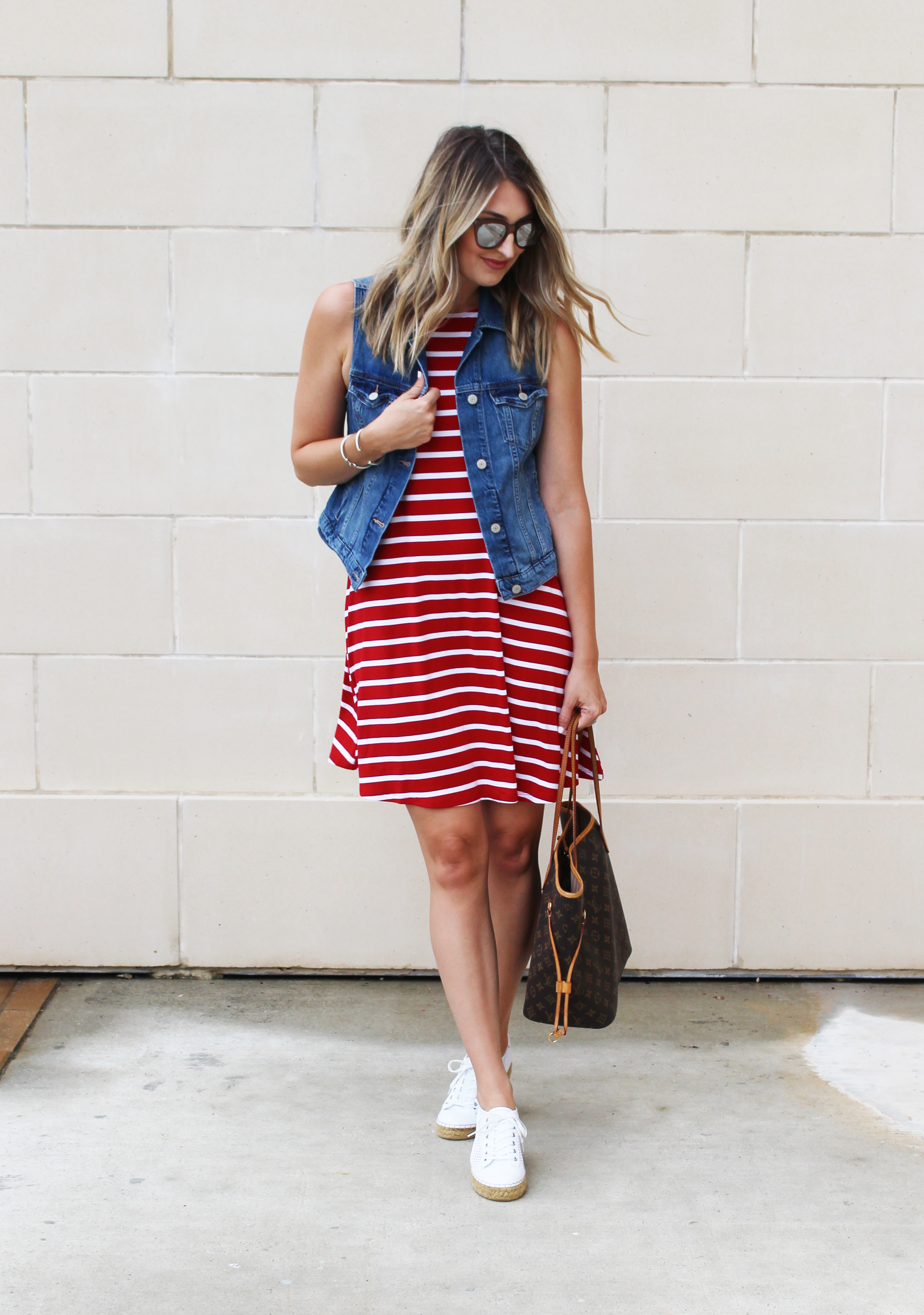 Dress: Old Navy (similar here) / Vest: Old Navy / Shoes: Marc Fisher (similar here and here) / Bag: Louis Vuitton / Sunnies: Le Specs (only $59!) / Earrings: Nordstrom / Bracelets: David Yurman (here and here)