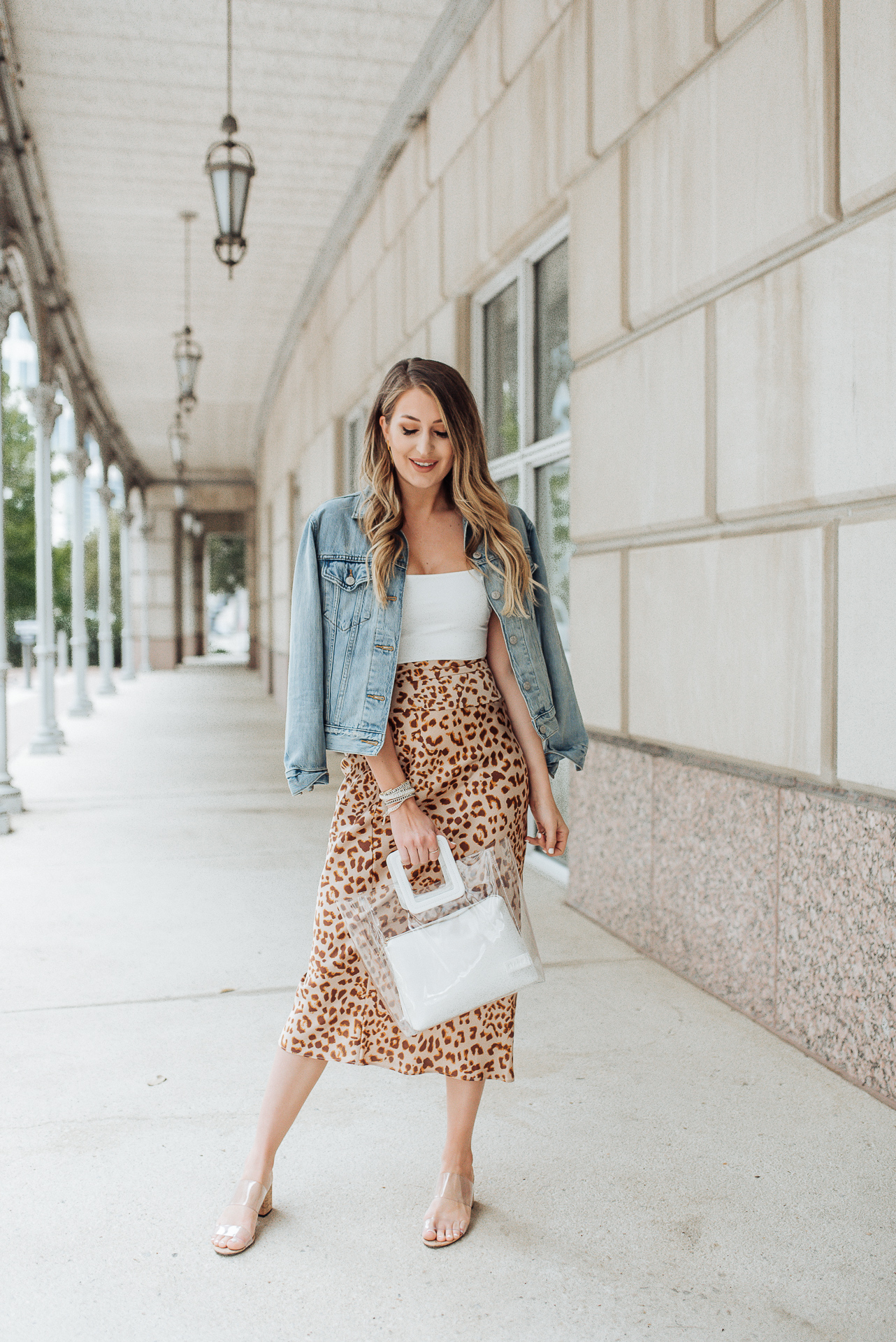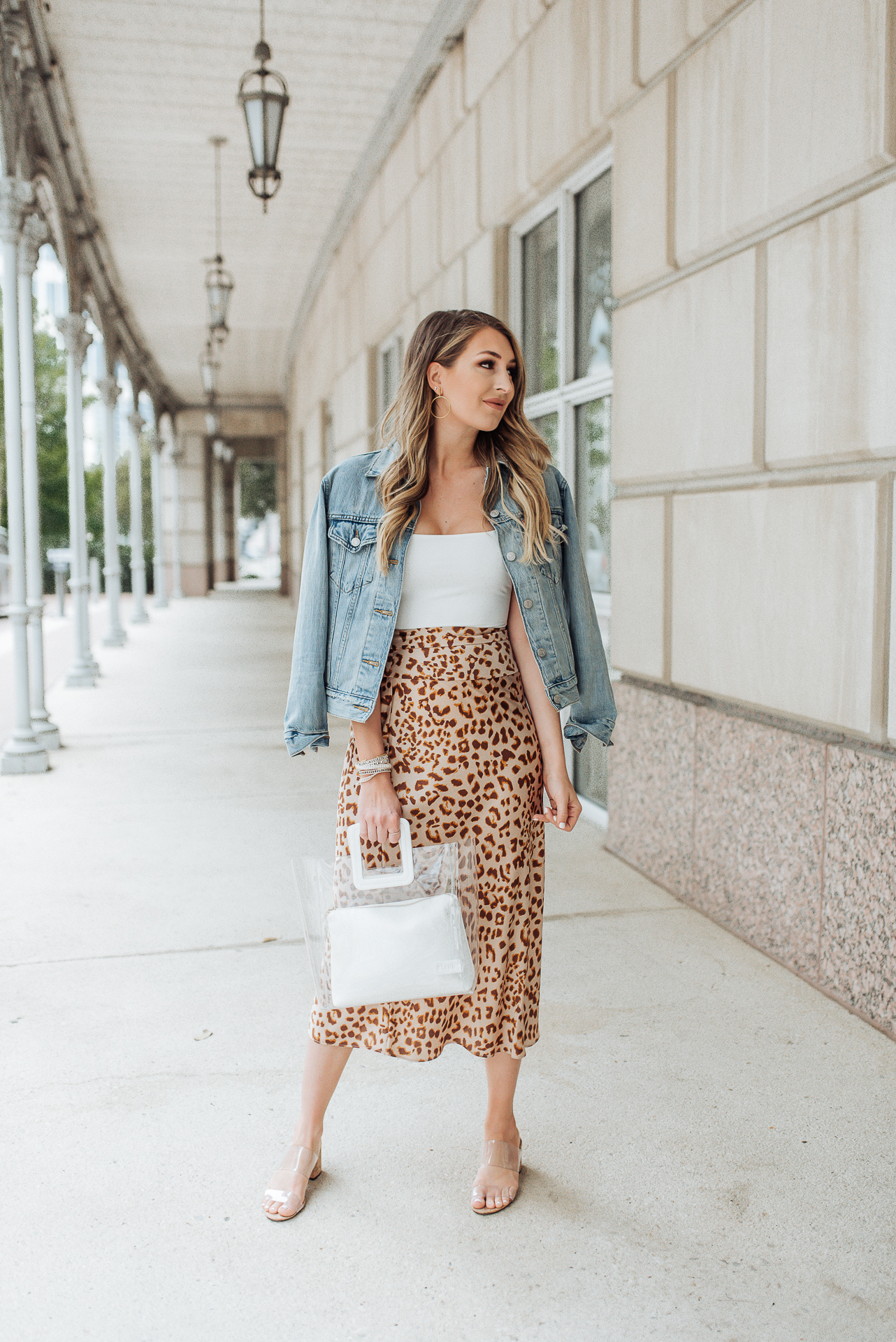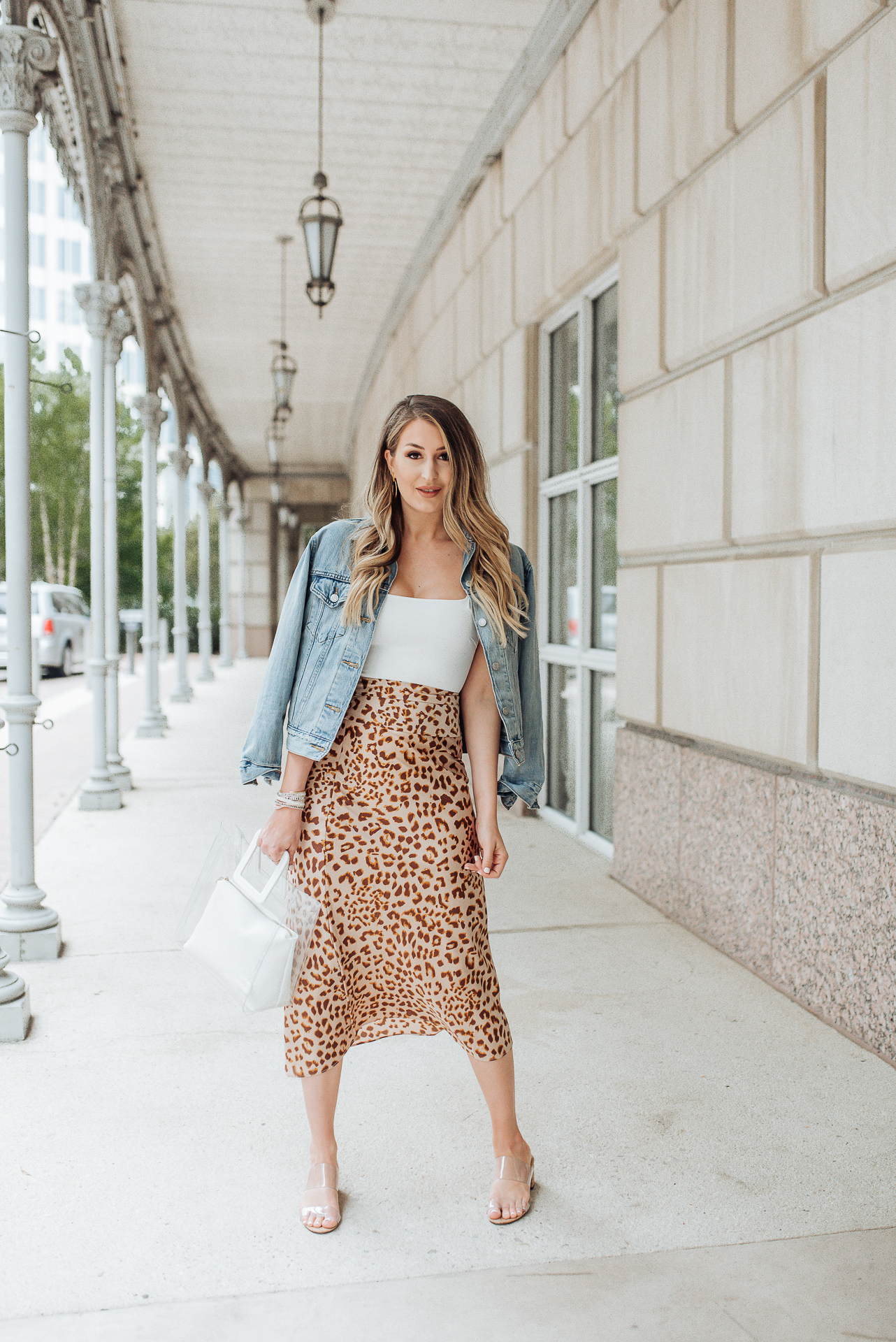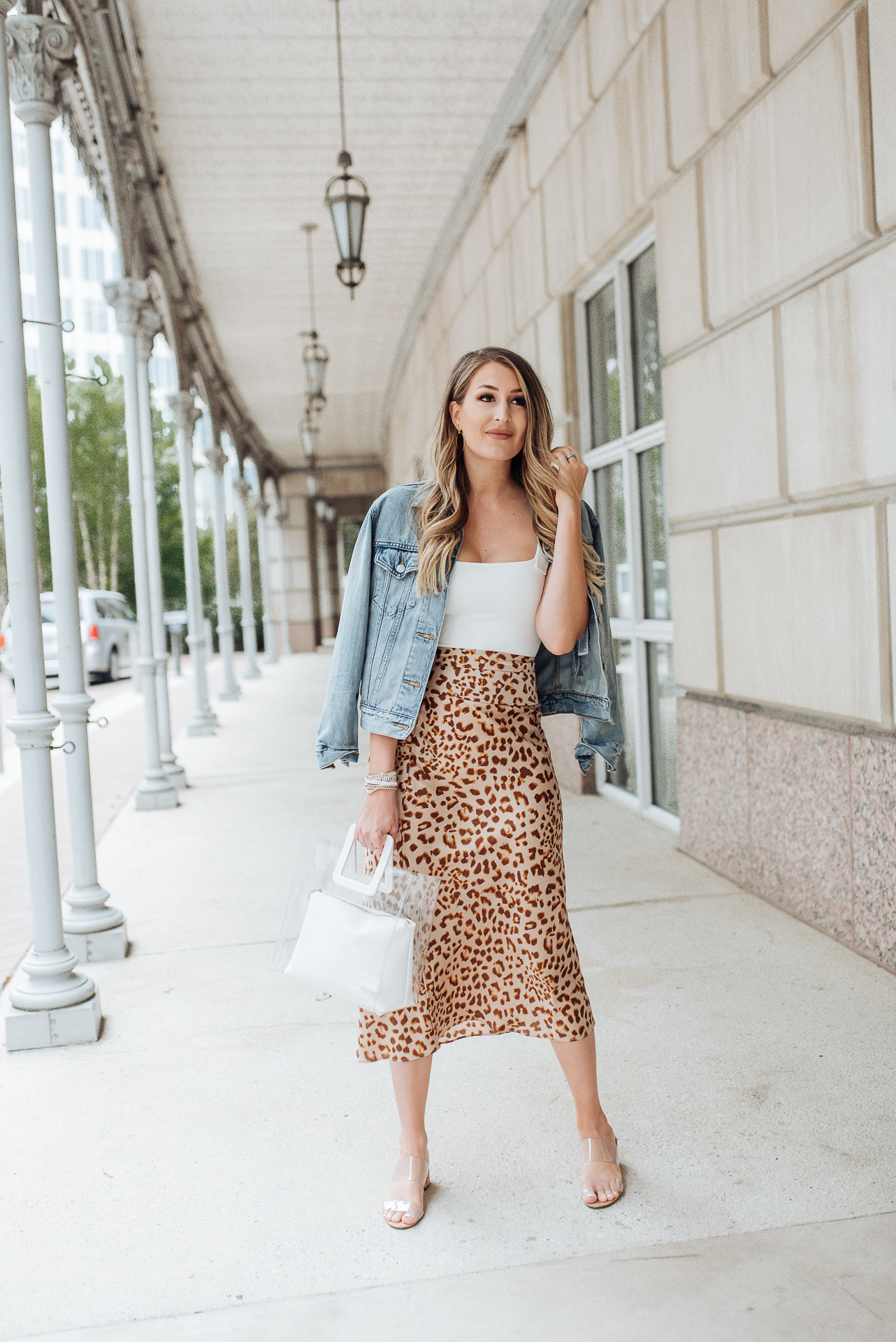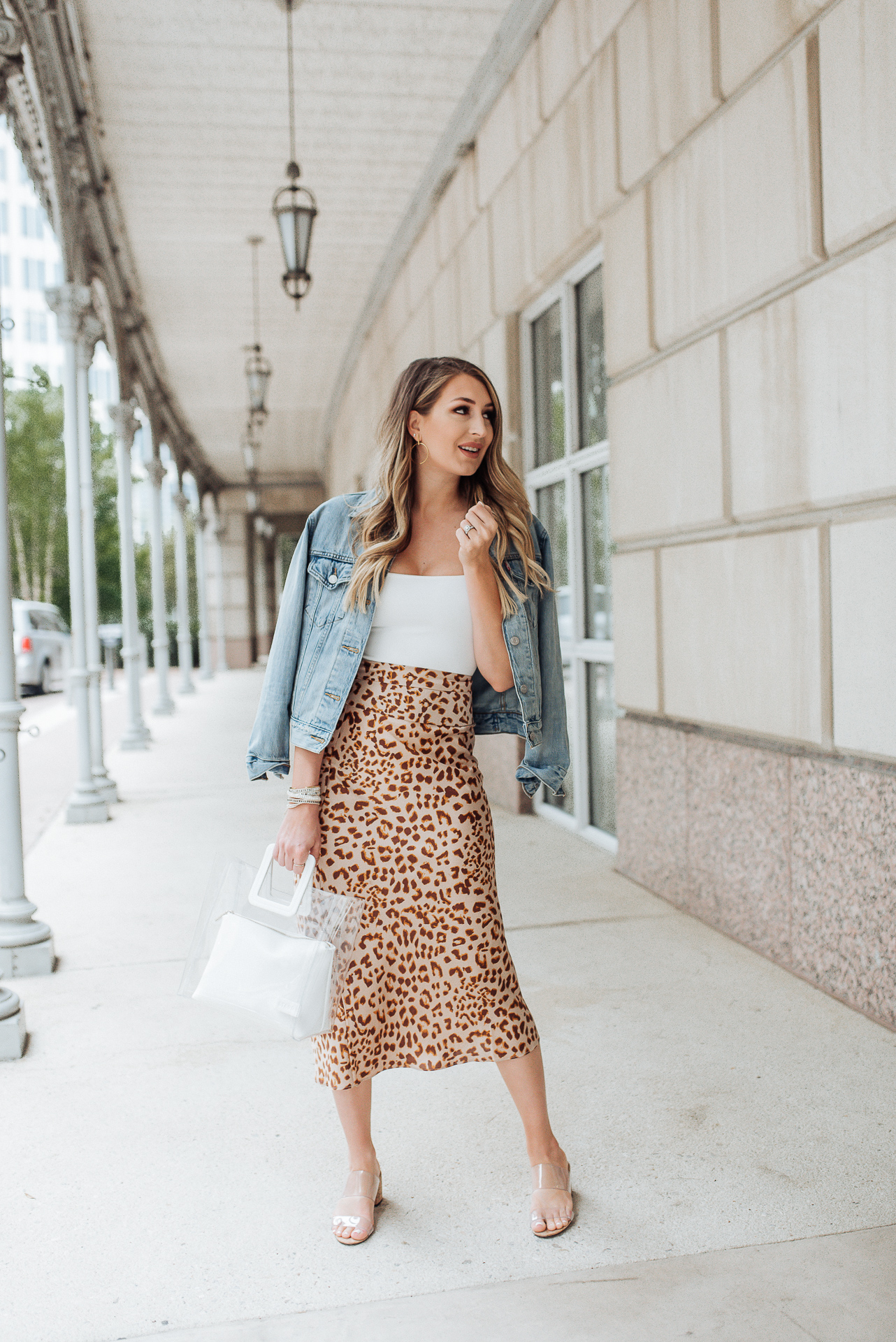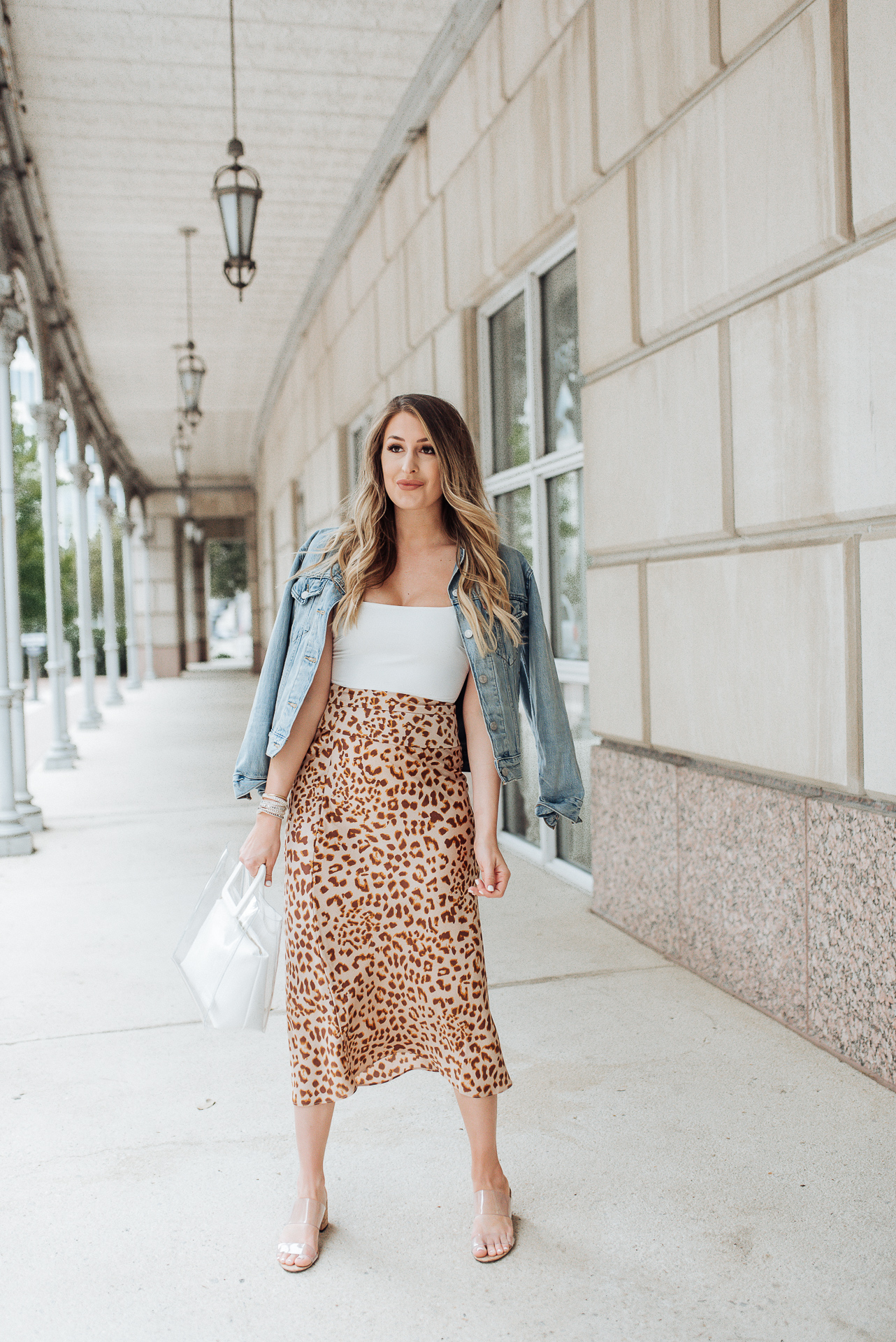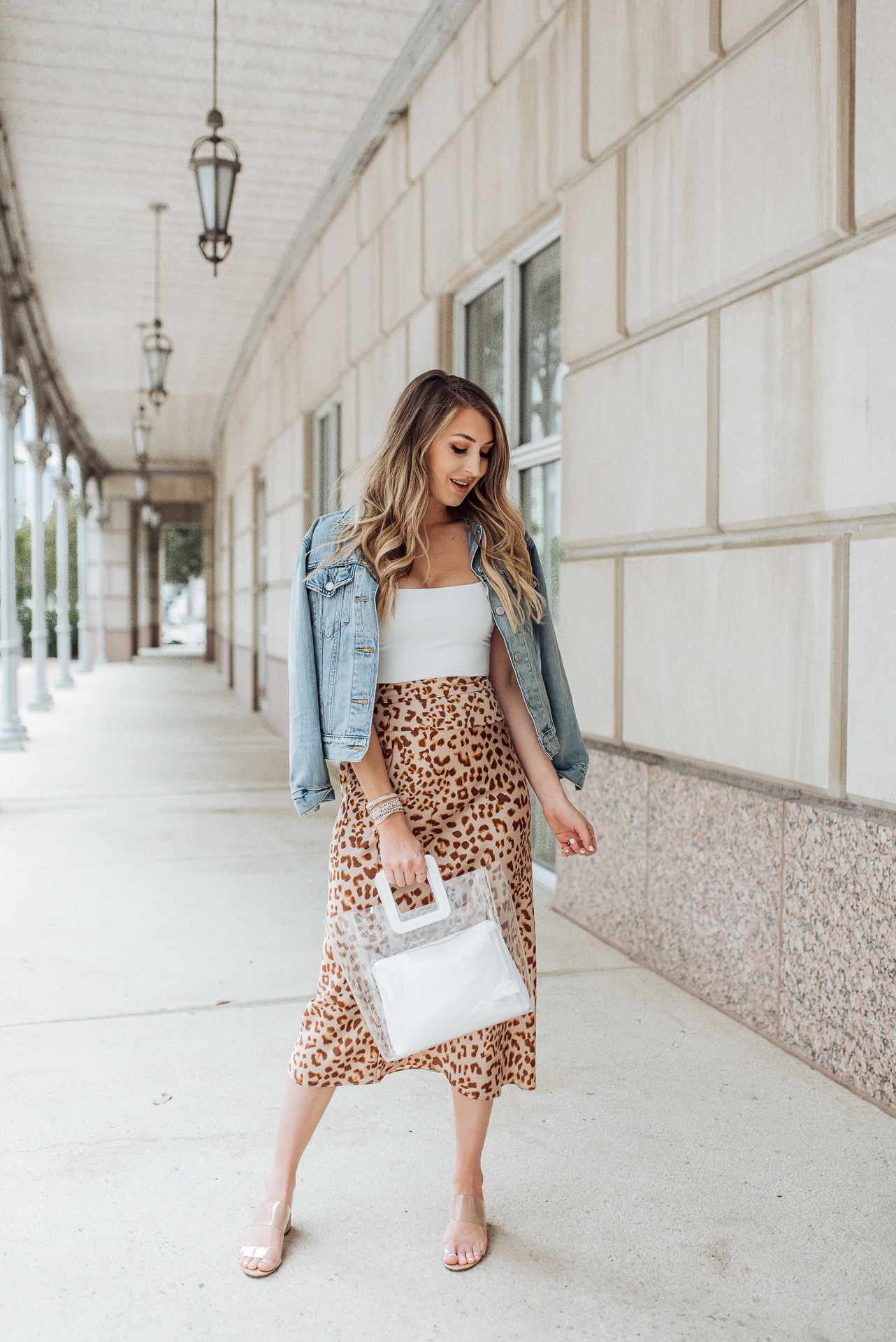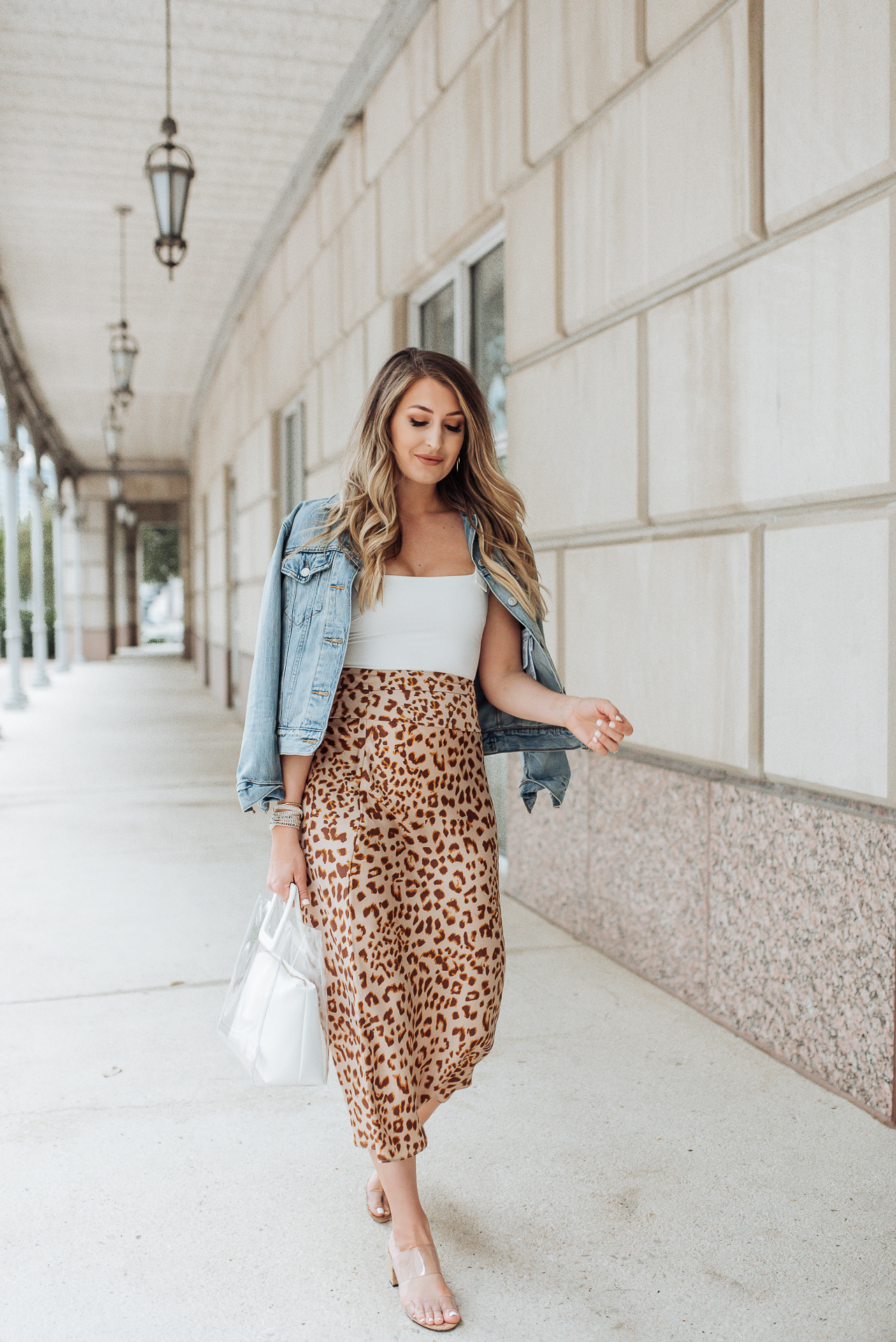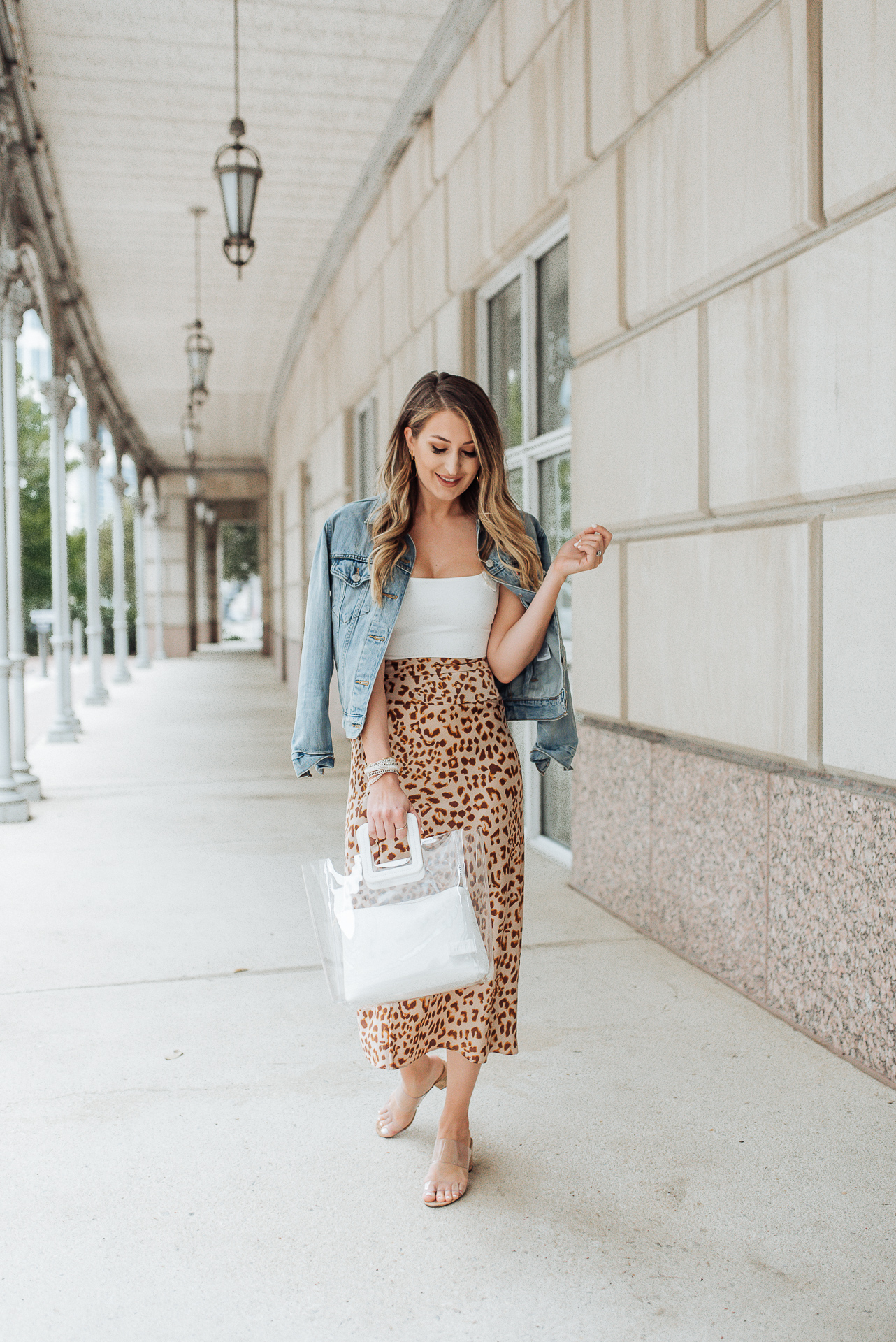 skirt / bodysuit / jacket / shoes / bag / earrings
Good morning friends! I'm going to make this post short and sweet because I have to get myself together here soon to take Mason to the doctor. We think he may have pinkeye. I'm slowly but surely still getting around to posting my rewardStyle conference looks on here! The good news is we are finally on the last day haha! I've got two more after this!
I wore this look the morning of the last day for a few brand meetings and classroom sessions. This leopard skirt might be one of my favorite pieces I've ever owned. So many girls had this skirt and conference (and honestly a lot of them styled it very similar to this) but this outfit was one that I was super excited to wear so I wore it anyway.
Here I have it styled super simple with just a white bodysuit and denim jacket. I love the clear accessories with it though because it keeps the simplicity of the look going, letting the skirt be the focus.
I tried this skirt on with tons of different types of tops and also loved it with a white button down tied up, and just super simple with a baby tee and some flat sandals. I'll definitely be styling it into fall with a slouchy sweater and booties too.
xo, Loren