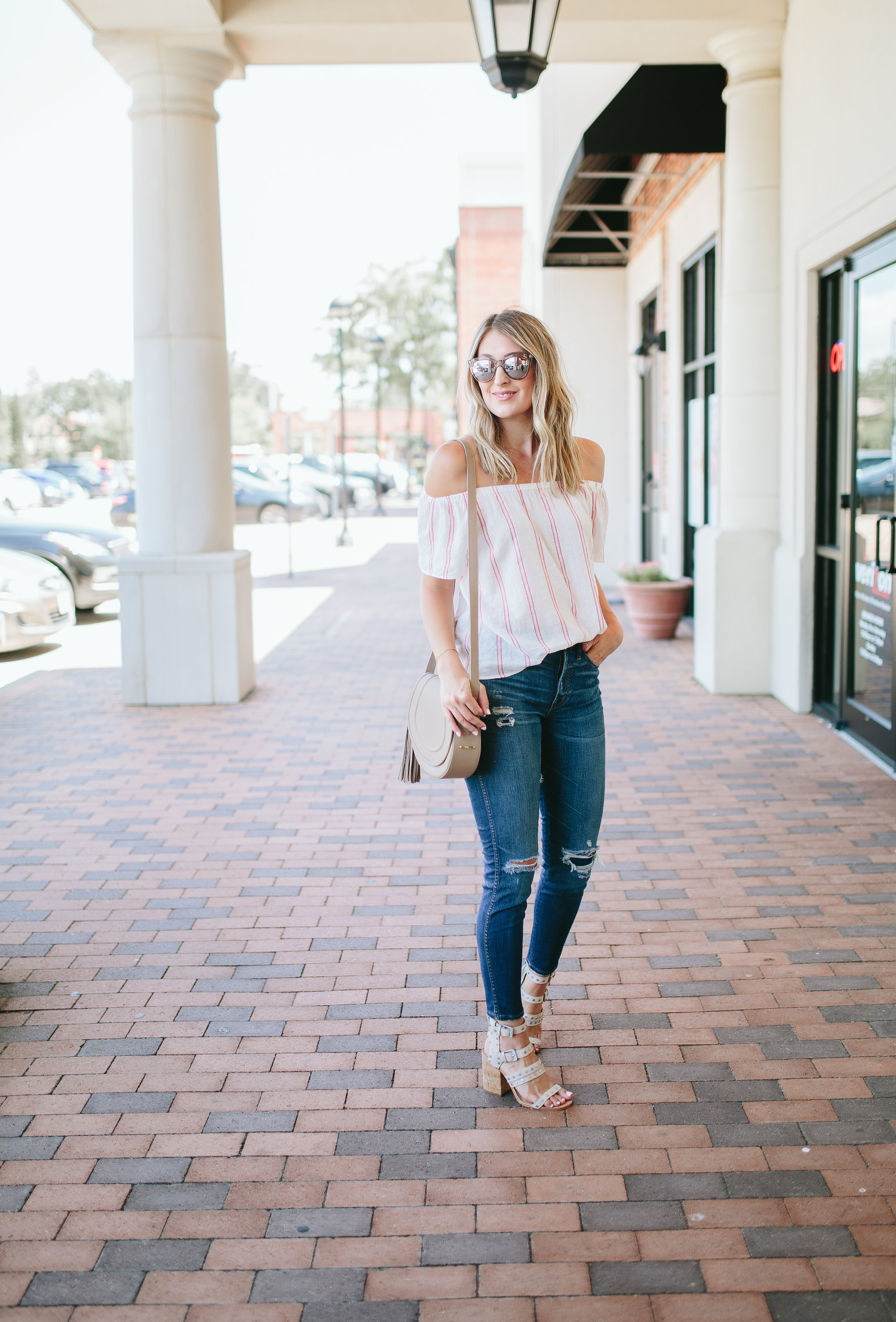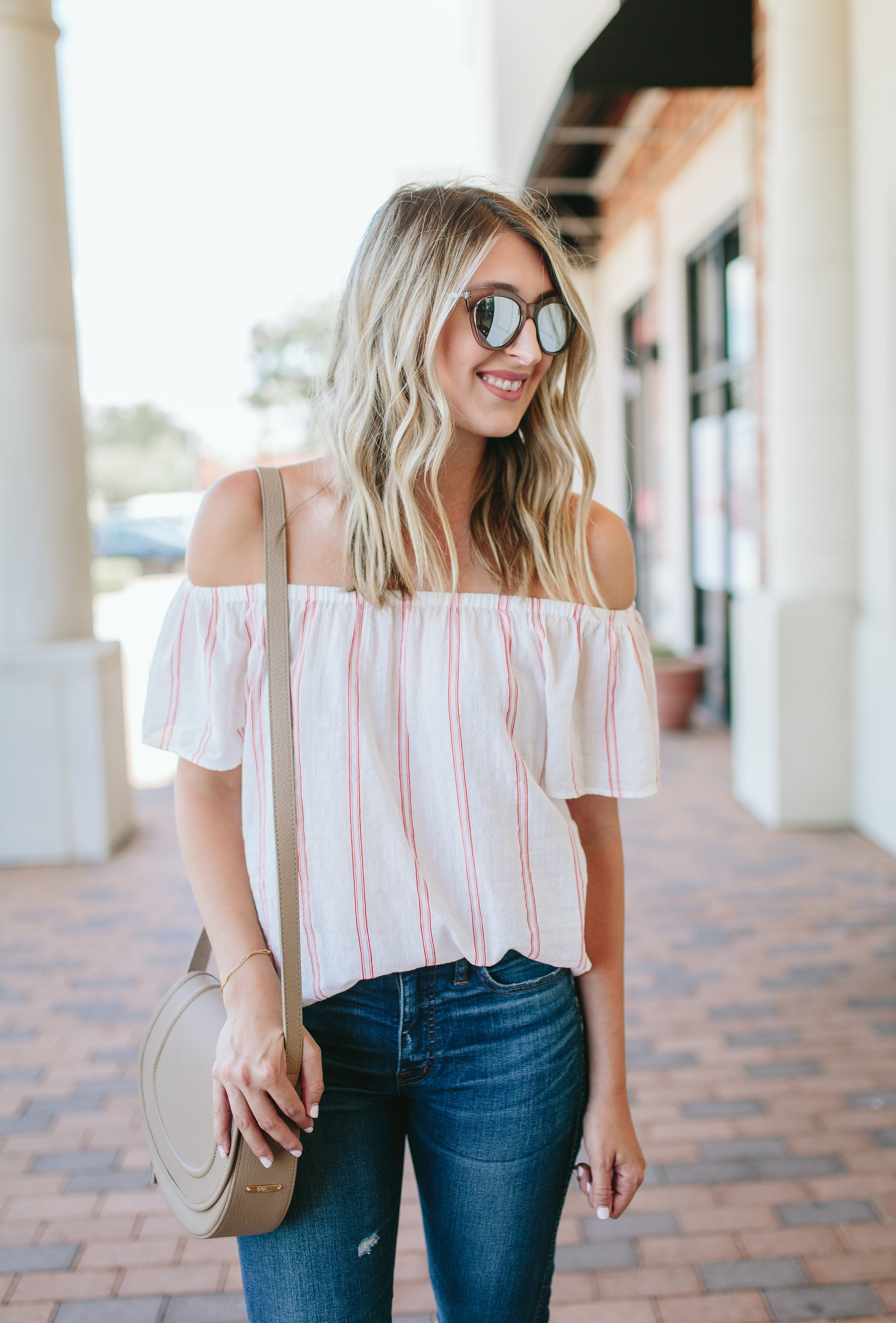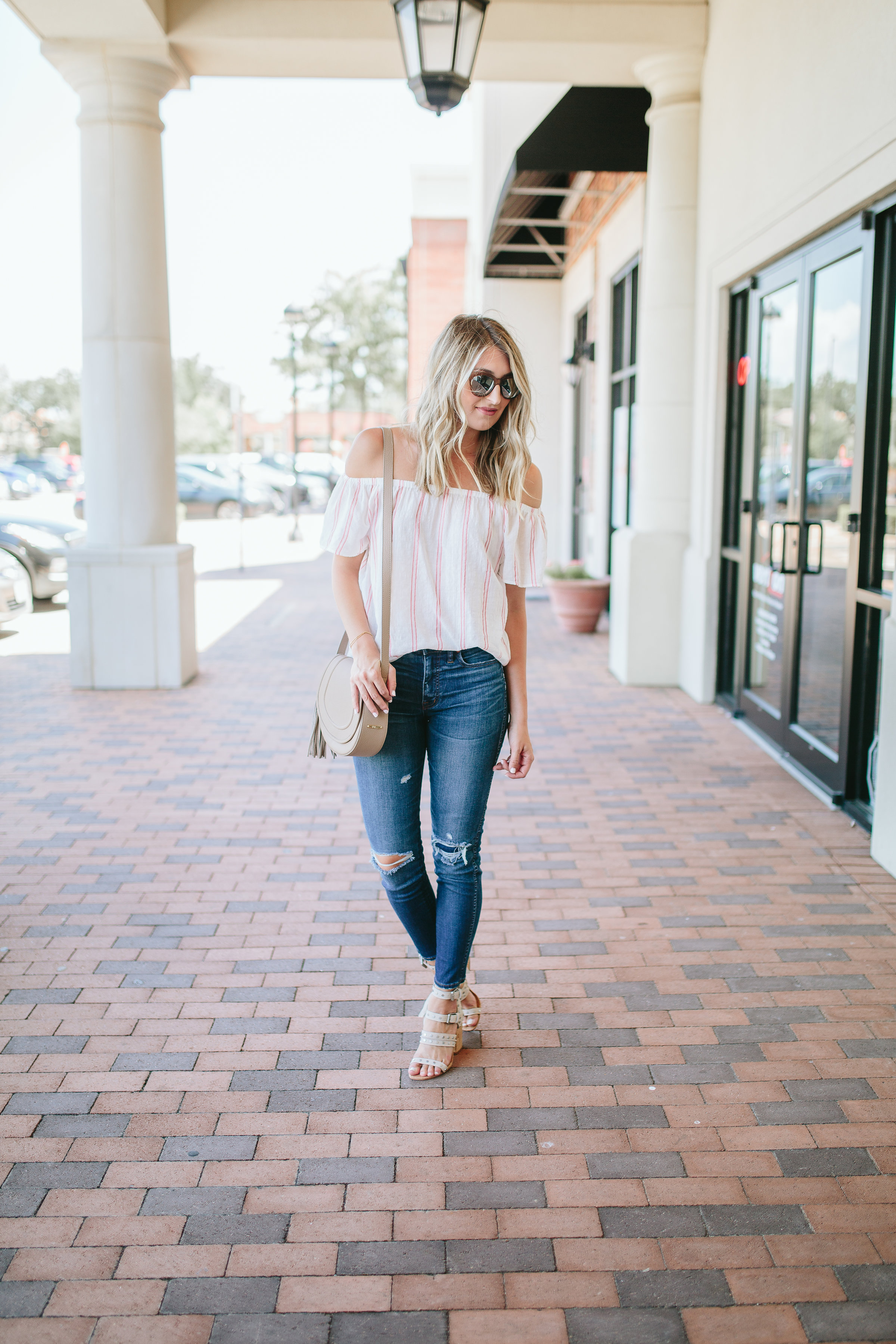 Happy Monday babes! Hope you all had a good weekend! We've got a long week ahead of us as we gear up for our trip to see Brad's family in Florida. Seriously, when traveling with two toddlers I feel like I start making lists weeks in advance so that I don't forget anything! And of course, I still probably will! We are so excited though! It's the first time Mason will get to see the beach, and the first time for Liv that she will remember. Oh, did I mention my in-laws live in Clearwater, FL? Yeah, be jealous. It's a great place to visit! By the way, if you ever do go, be sure to stop for a bite to eat at the Palm Pavilion. It's the best little beach front restaurant around! Of course I might be slightly biased, since my husband's family owns it. But seriously y'all, so good. And they have live music a lot of nights too!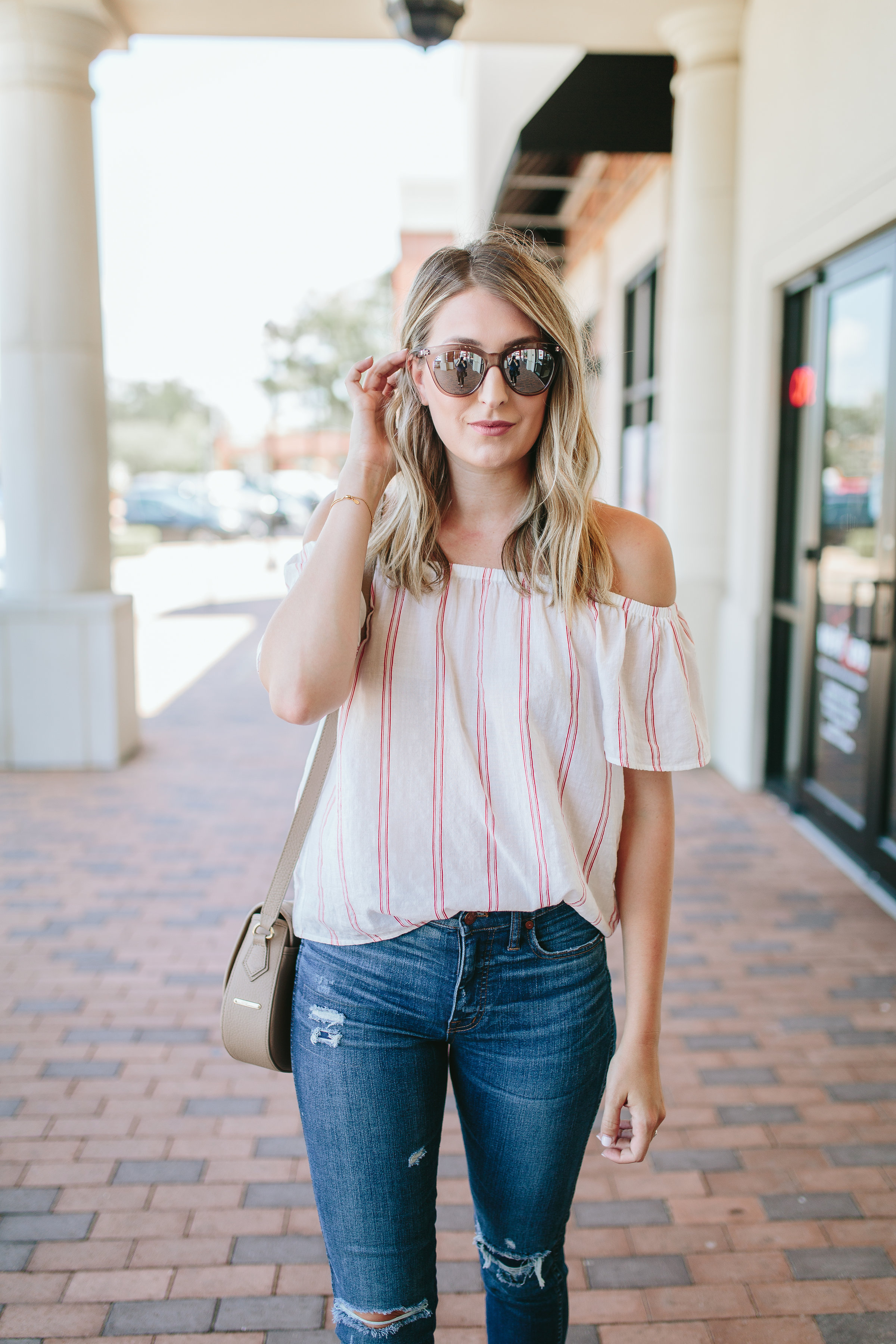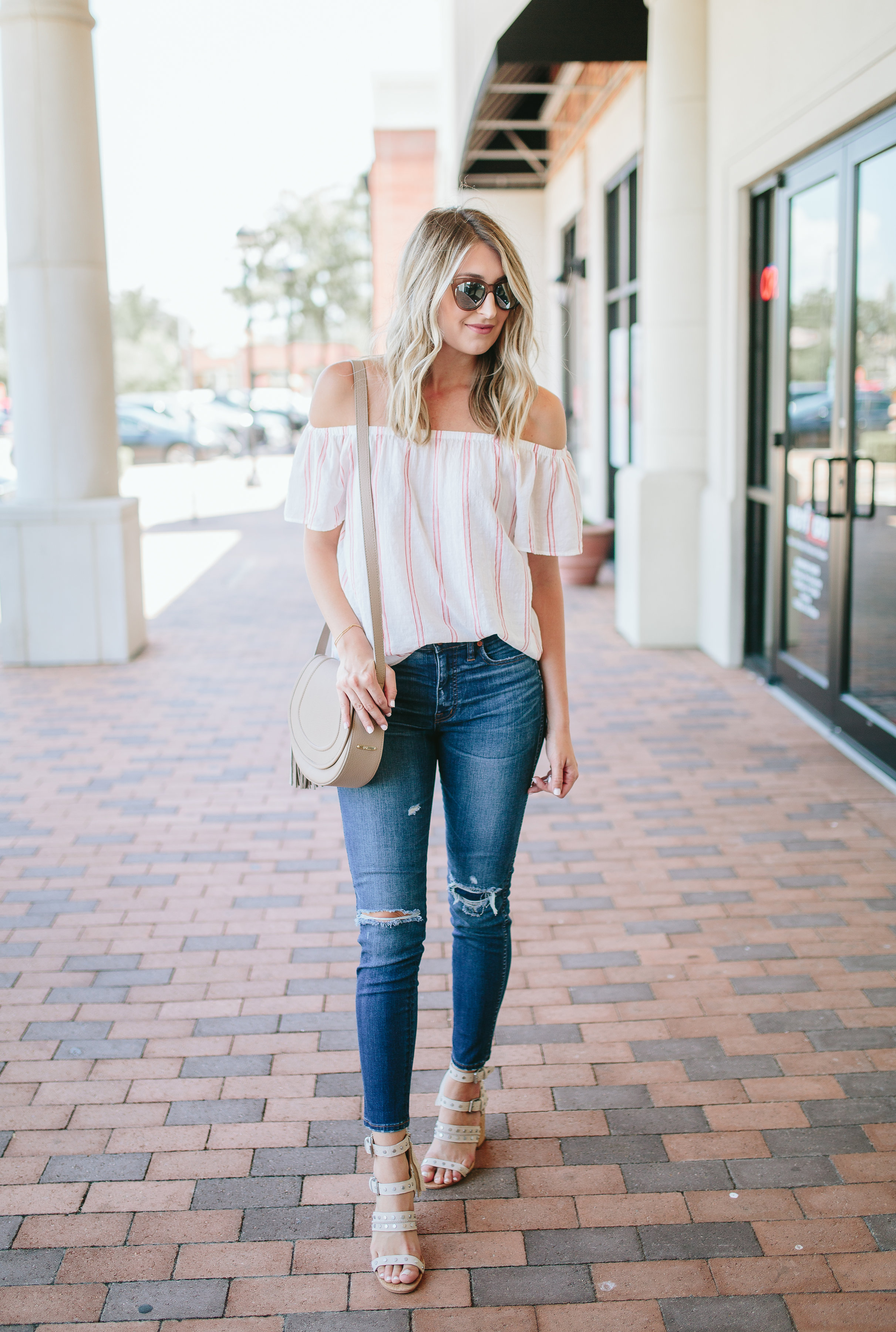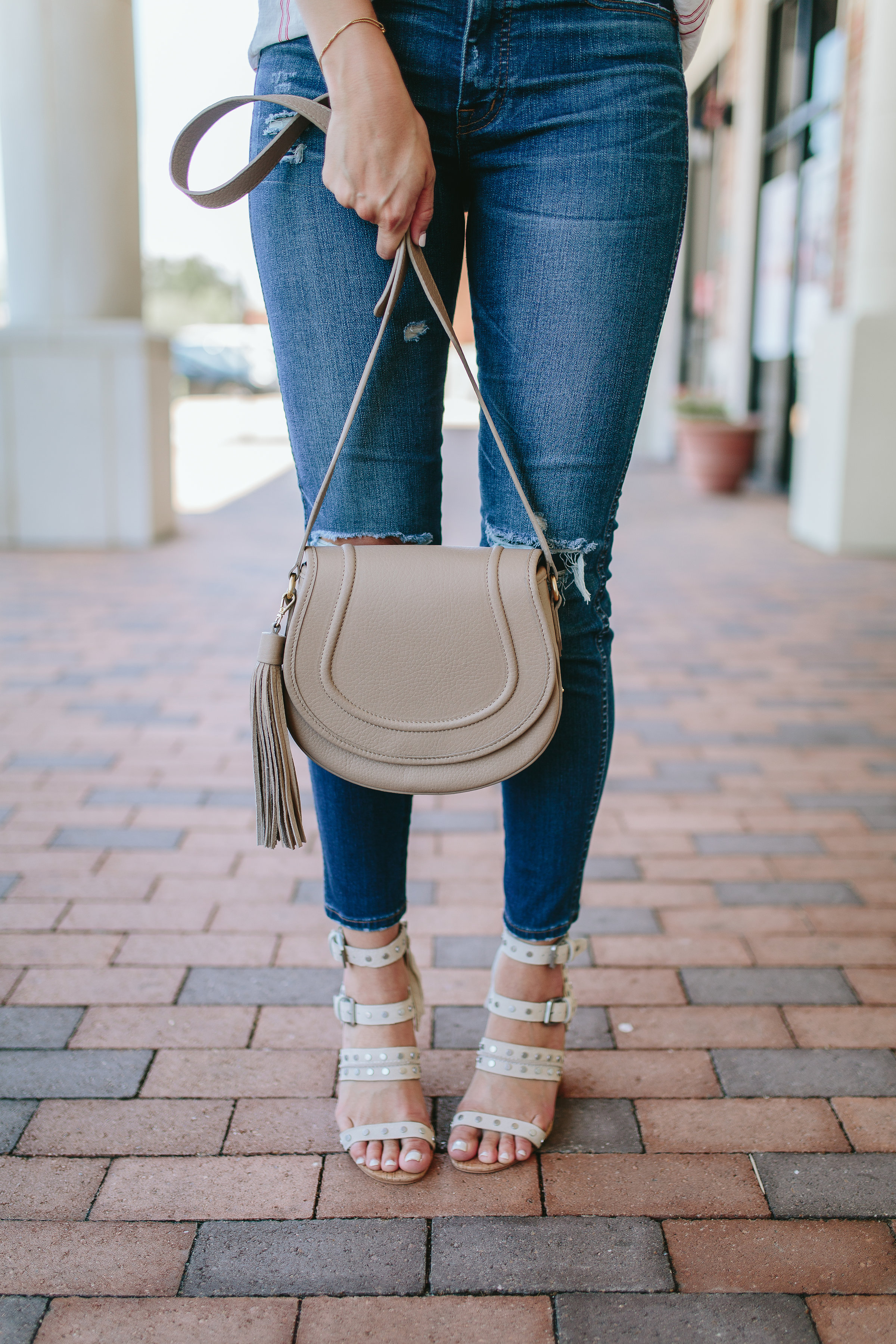 I know, another off the shoulder top. Can't stop, won't stop with this trend y'all. This one is from Lilla P, and is SO perfect for the 4th! I love the little red stripes! I'm thinking I'll take this on our trip to wear with some cutoffs. Also, this top and everything else at Lilla P is 30% off right now with code HAPPY4th. Don't miss out!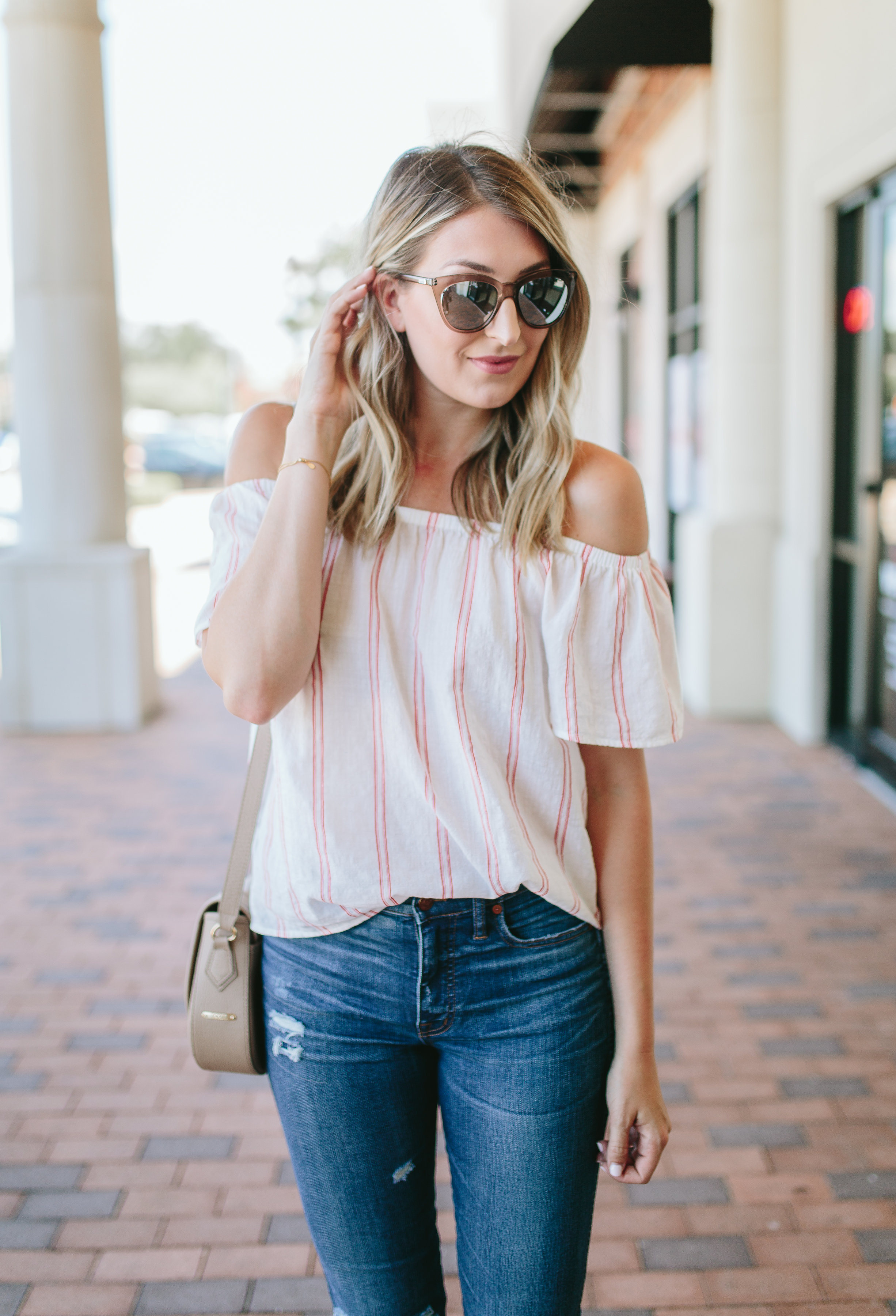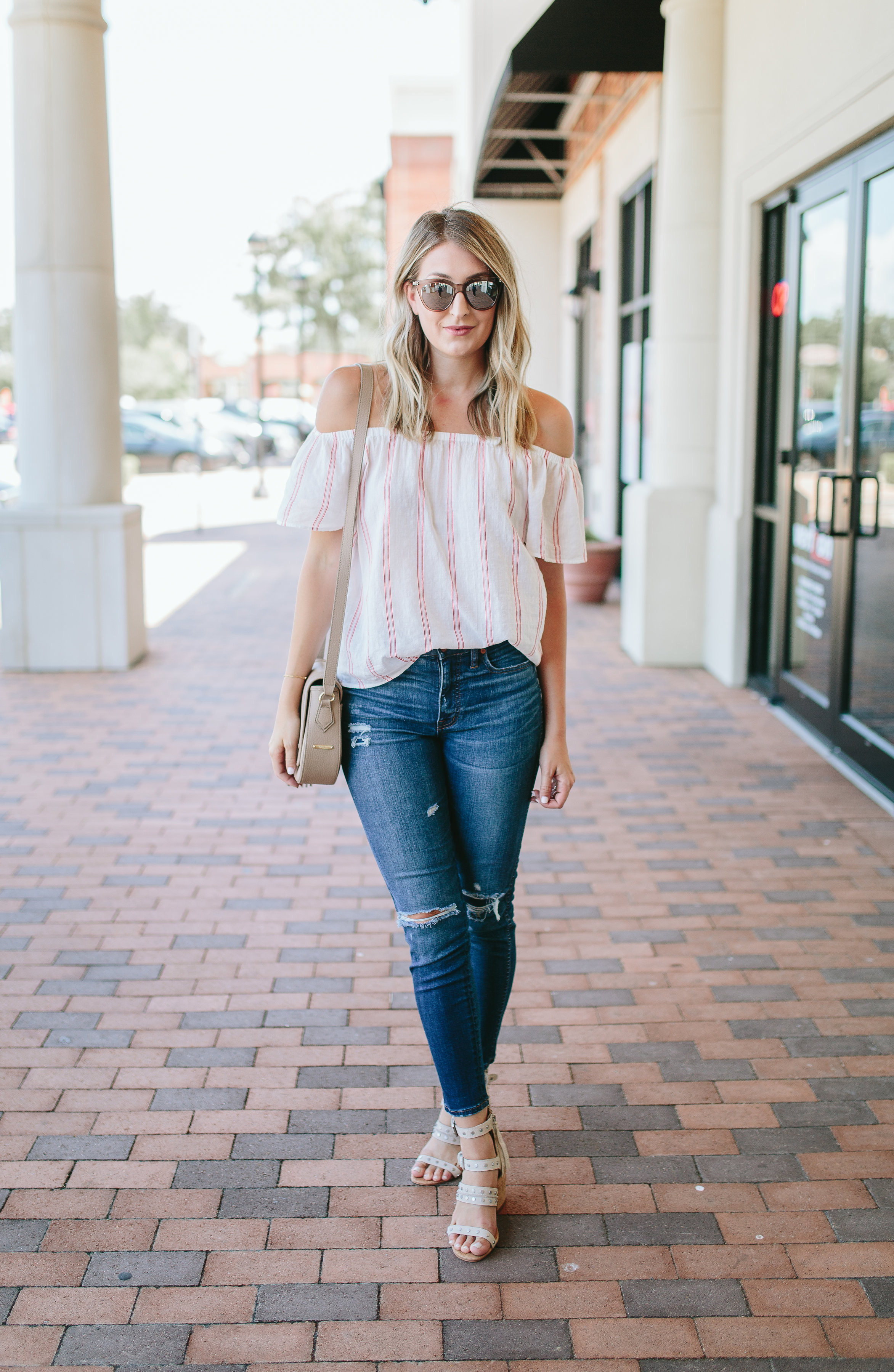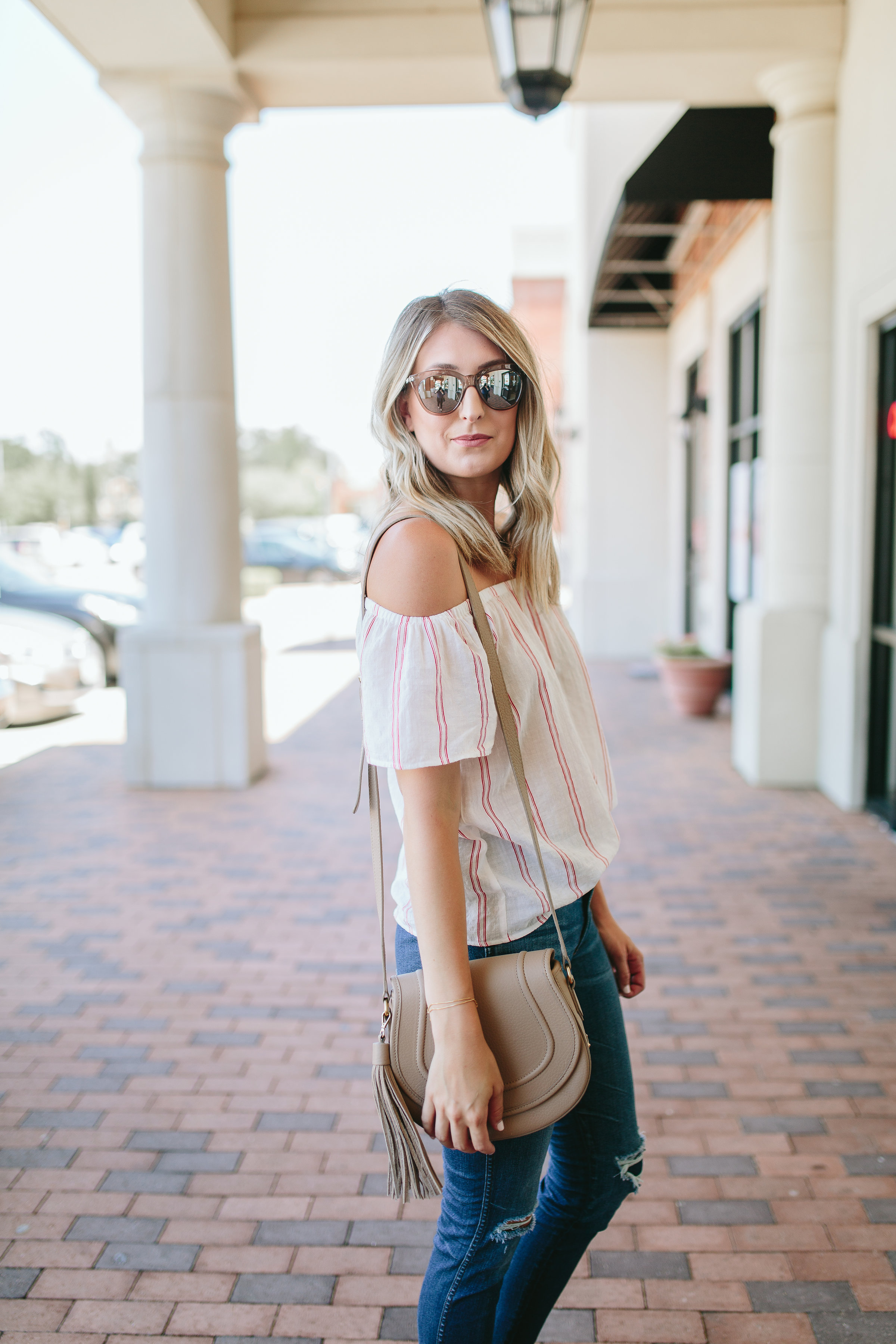 I sort of wish I would have shot this look with shorts instead of jeans, but I still like it with jeans. These are the pair I've been wearing most lately. The wash is a perfect shade of medium blue, the rips actually hit somewhere near my knees (a lot of jeans hit above because my legs are longer), and the rise is perfect. It's slightly higher, but not so high you can't breathe haha!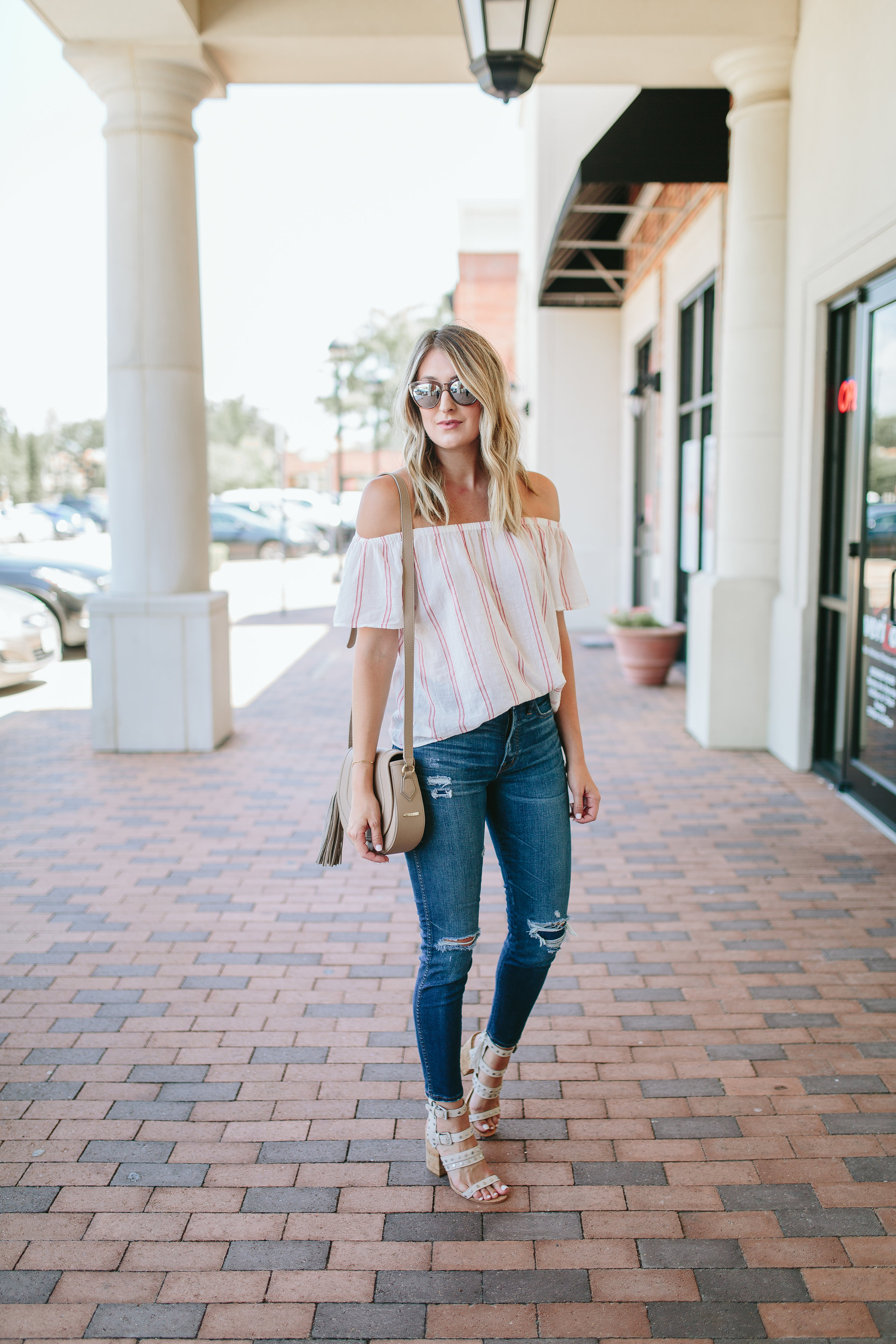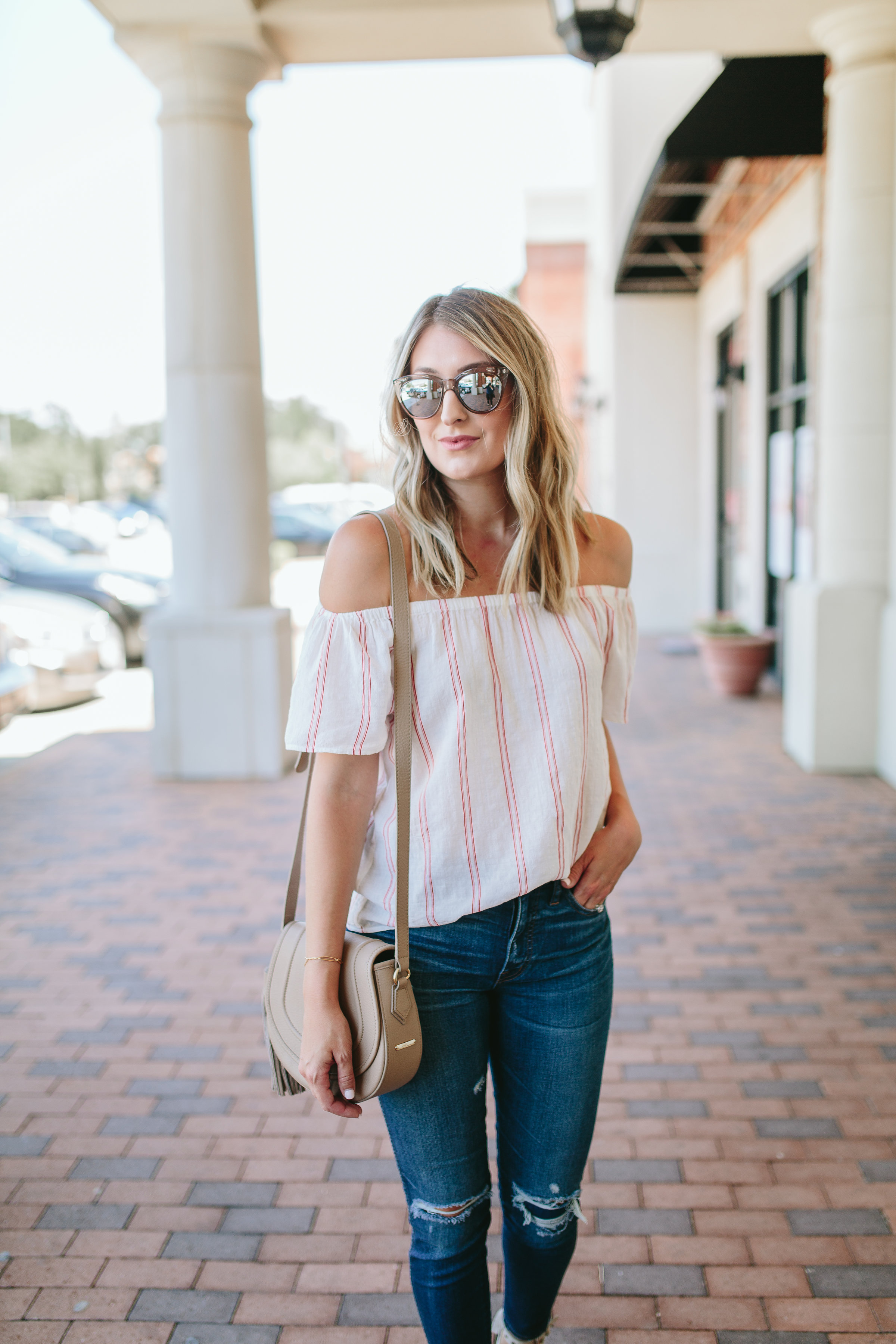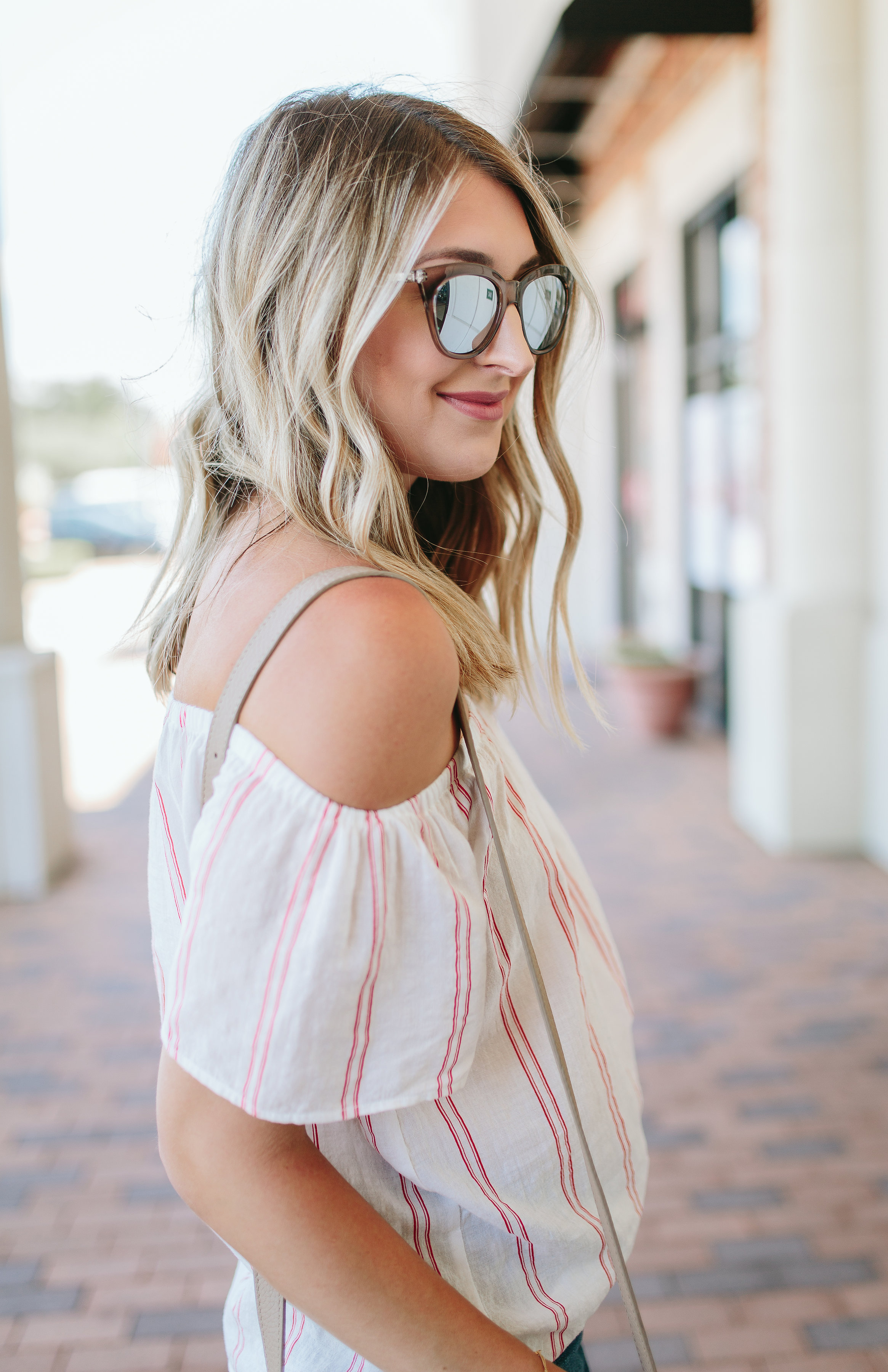 I finished off the look with minimal accessories. These sunnies have been a favorite lately too, and they are only $60! I actually bought these for our upcoming trip because they are inexpensive enough for me to justify taking them to the beach while I chase my littles around (and potentially losing or breaking them). I also love that they actually stay on face, and don't start to slide down my nose when I get a little sweaty. I know, the struggle is real. Have a good week y'all!
xo, Loren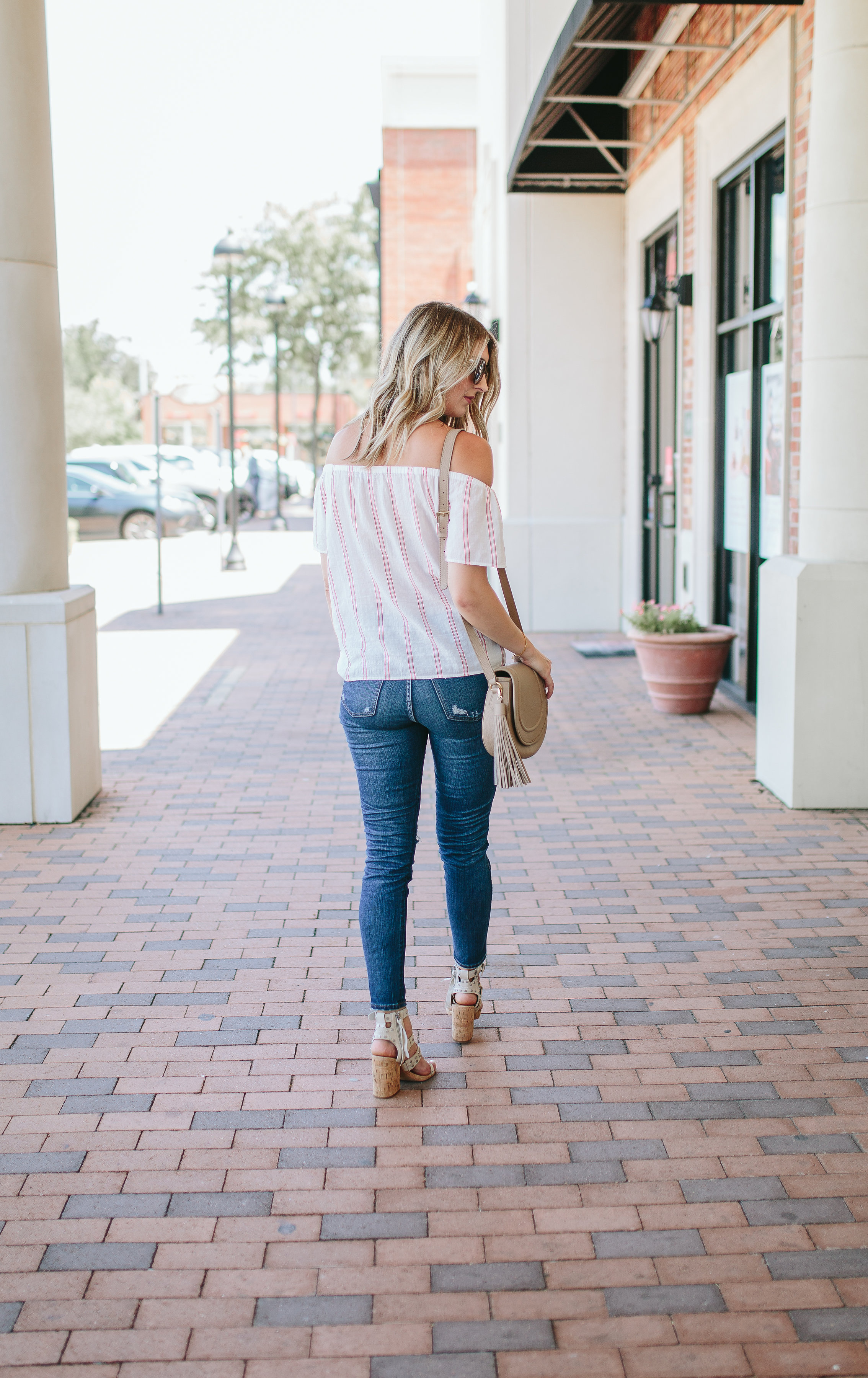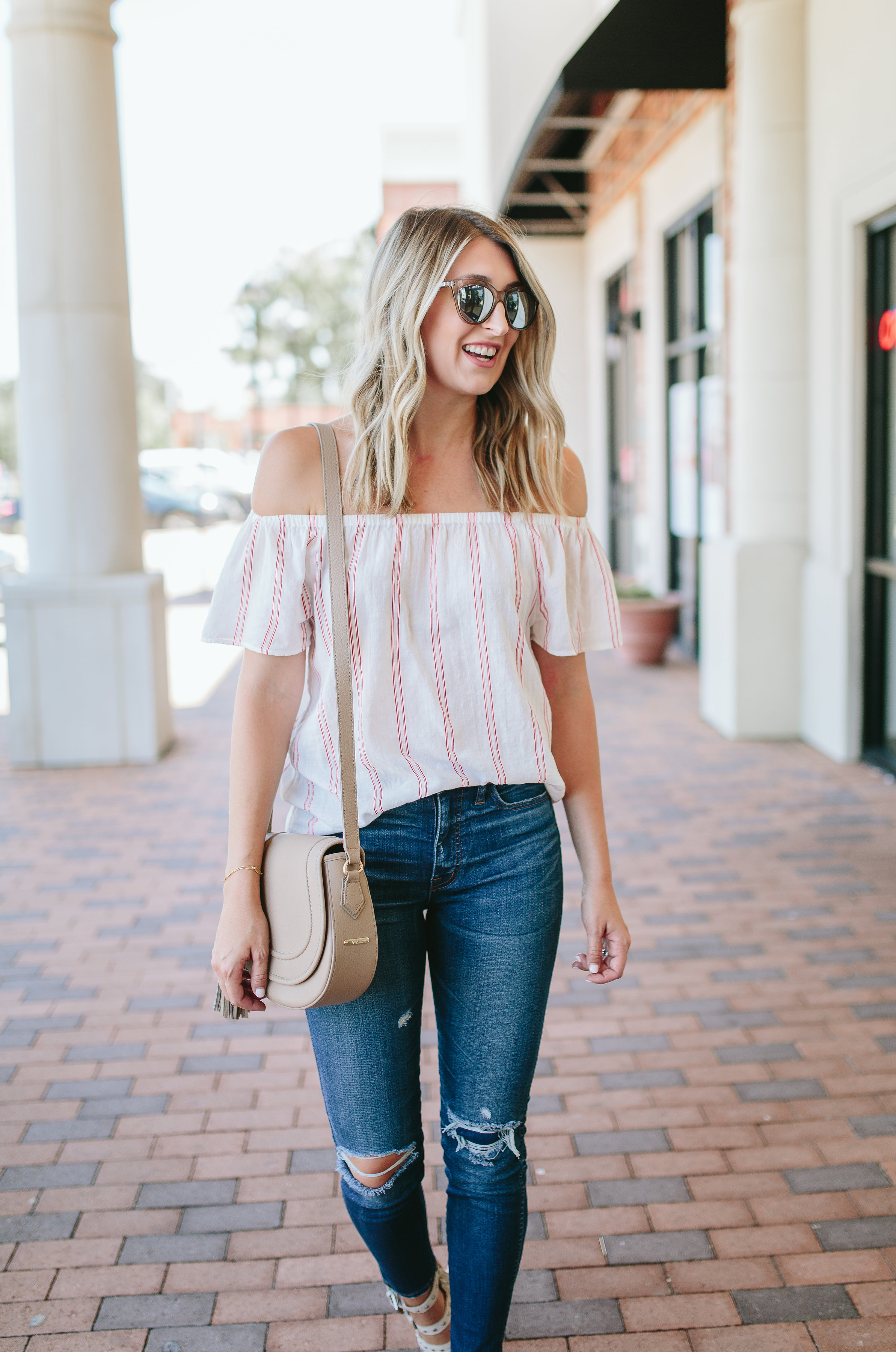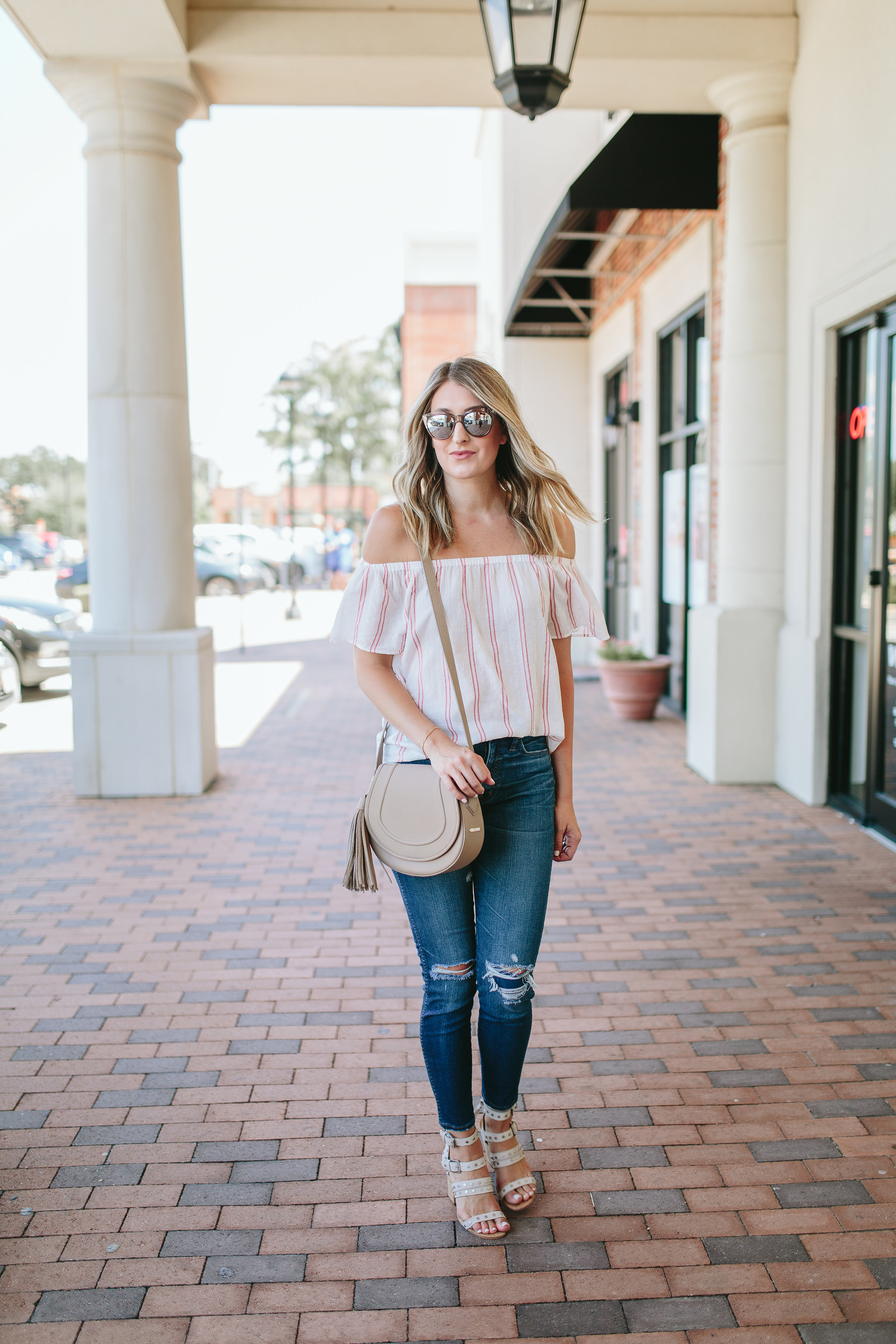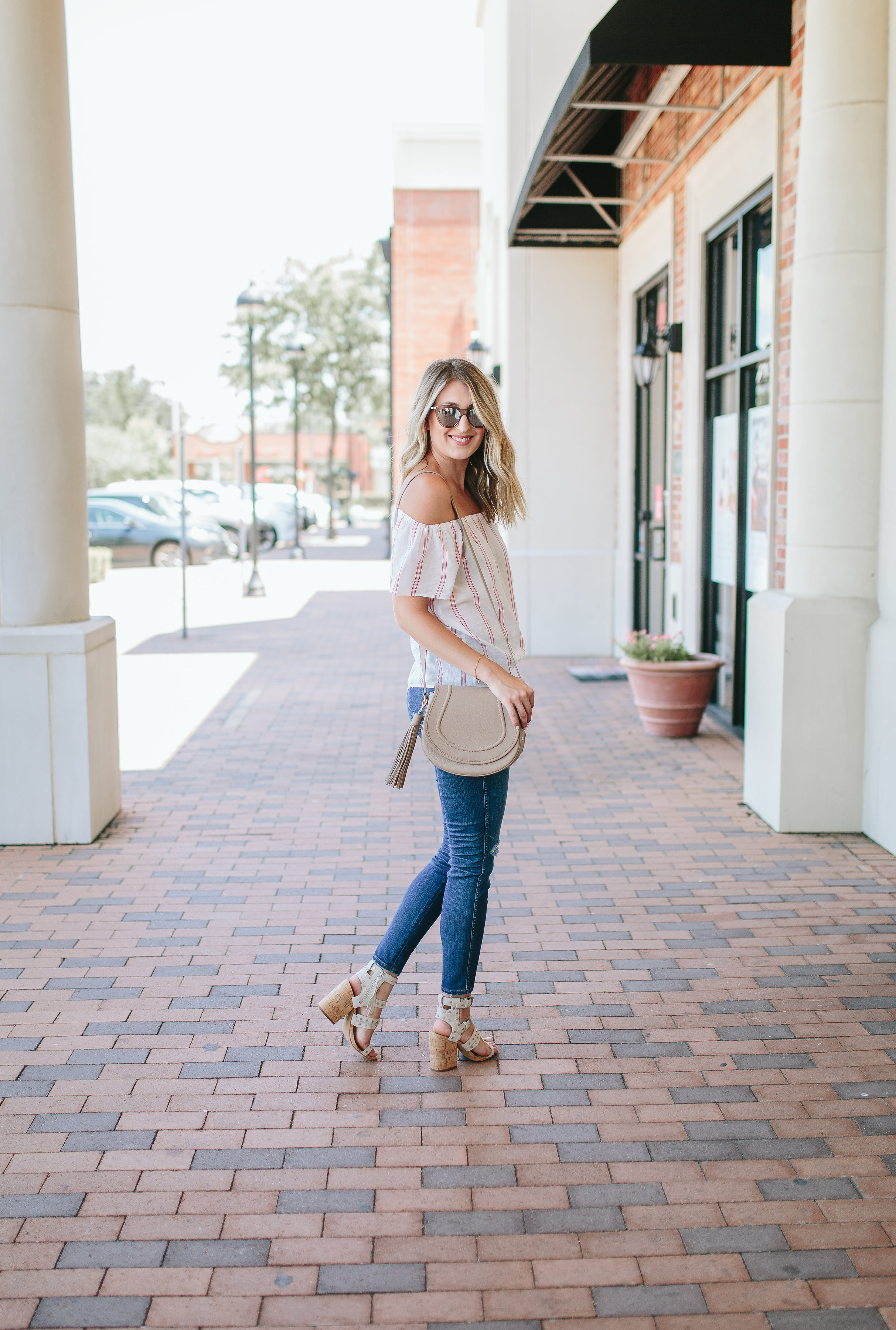 Top: Lilla P (30% off right now!) / Jeans: Madewell / Sandals: Dolce Vita (also here) / Bag: Gigi New York / Sunnies: Le Specs (only $60!)
Photos by: Julia Gozman Photography