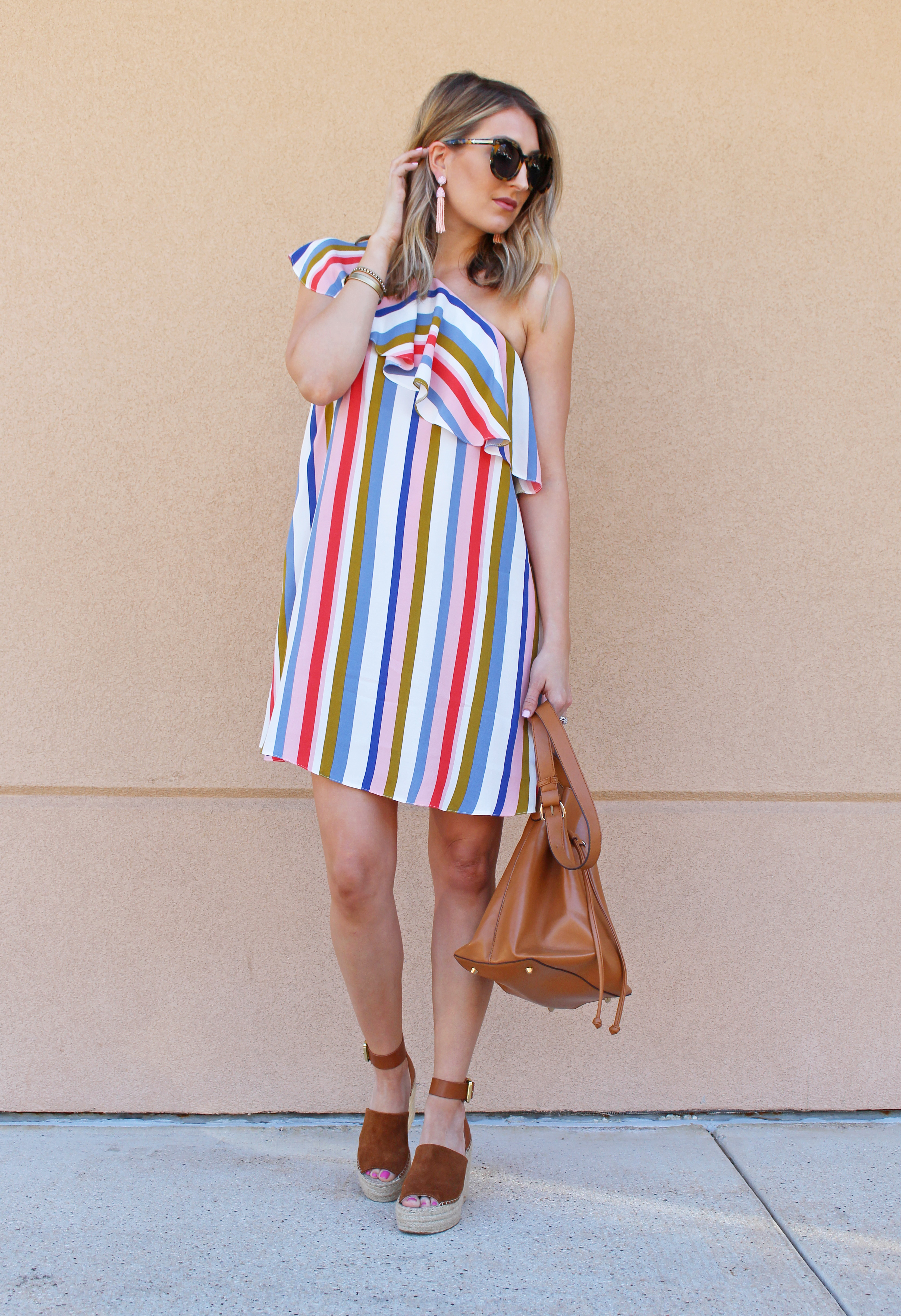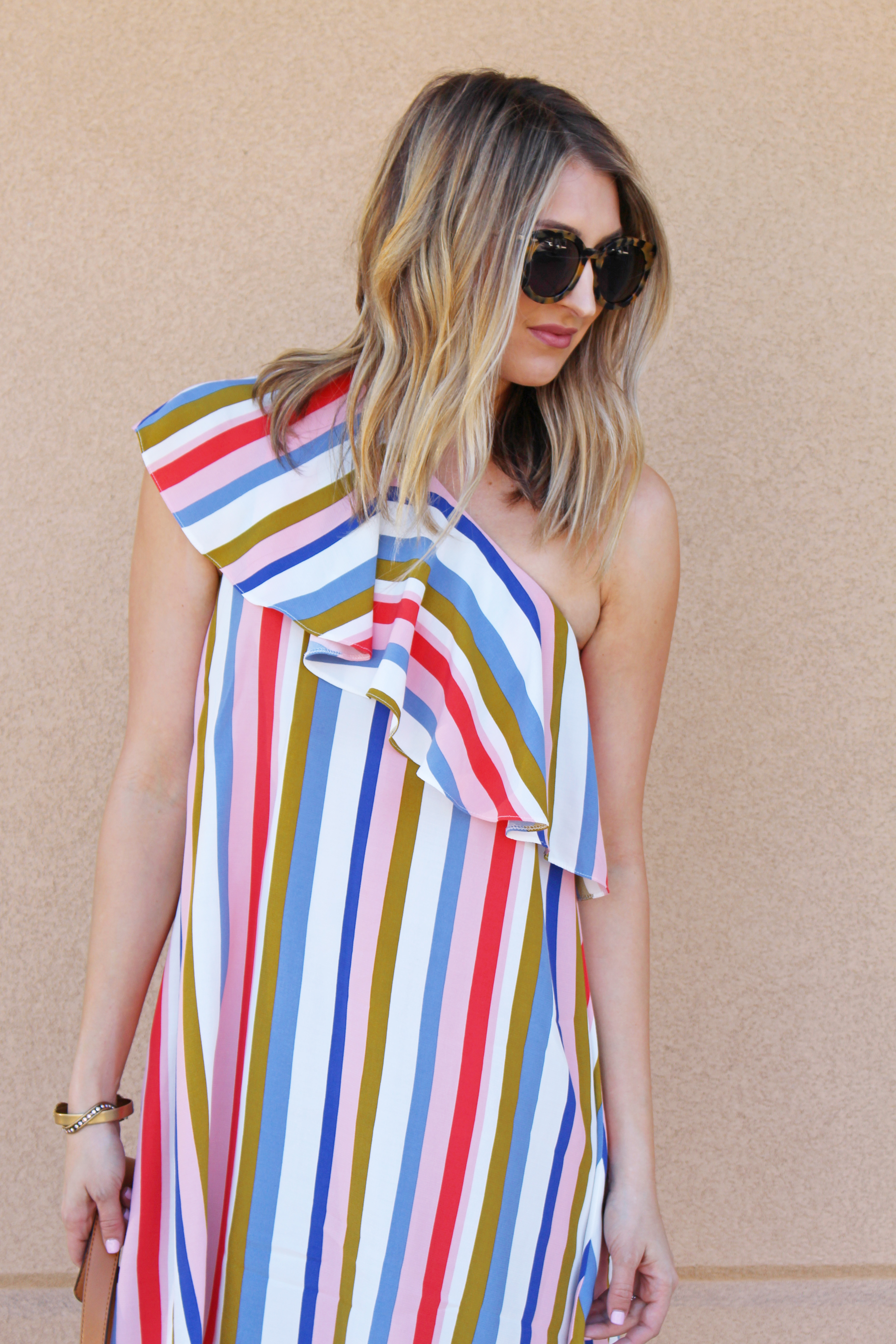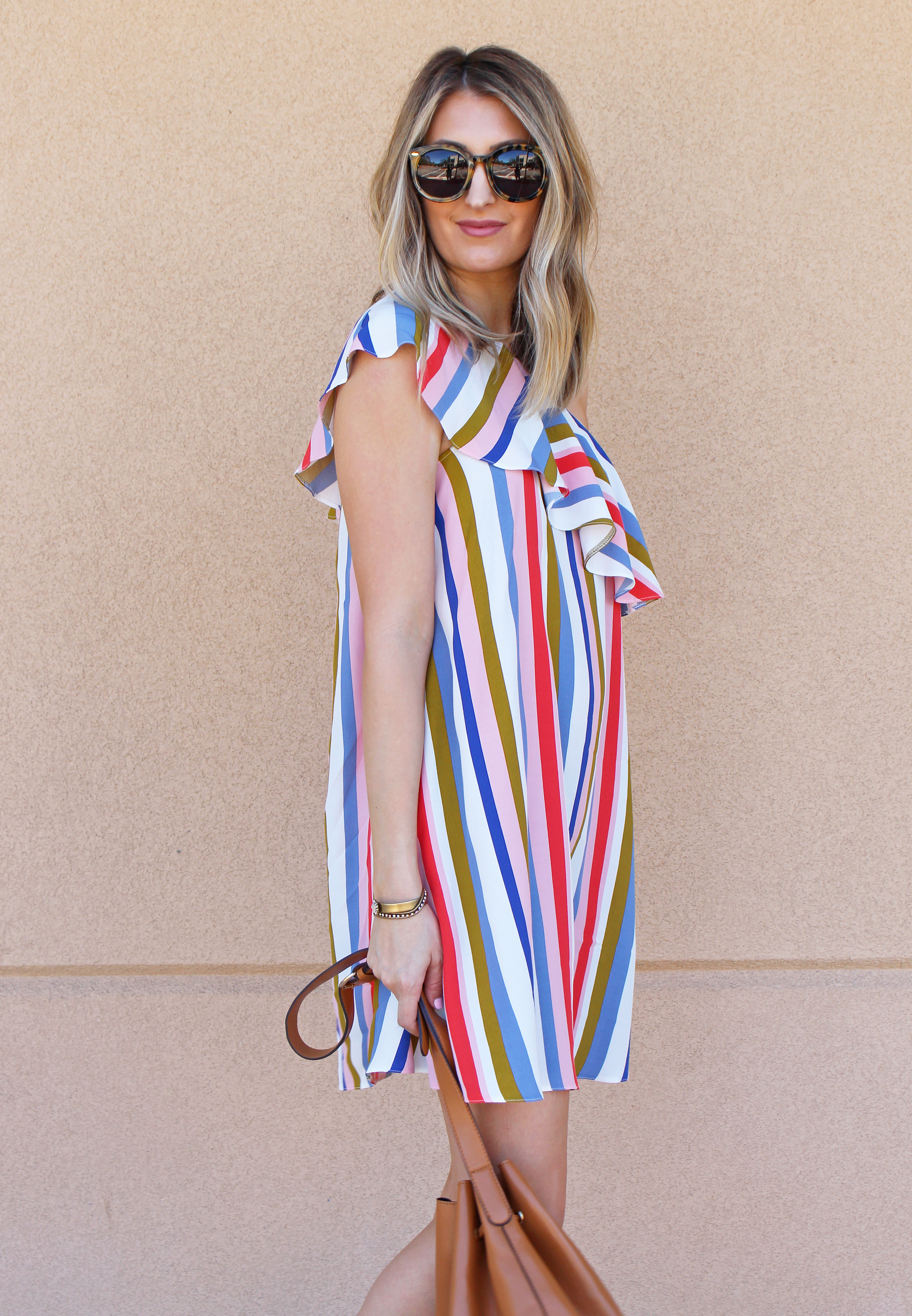 As much as I love the off the shoulder trend, the one shoulder trend is even better. I personally feel like the off the shoulder trend, as flattering as it is, is kind of a pain to wear. I mean, don't get wrong, I struggle through it. But when I'm chasing around toddlers and picking them up to put them in carseats or reach for them to grab them so I can change their diapers, my off the shoulder shirts are always popping up over my shoulders. So annoying. The one shoulder trend is so much easier to maneuver through every day life in. I mean, there is still that whole strapless bra thing…but we can't win them all I guess.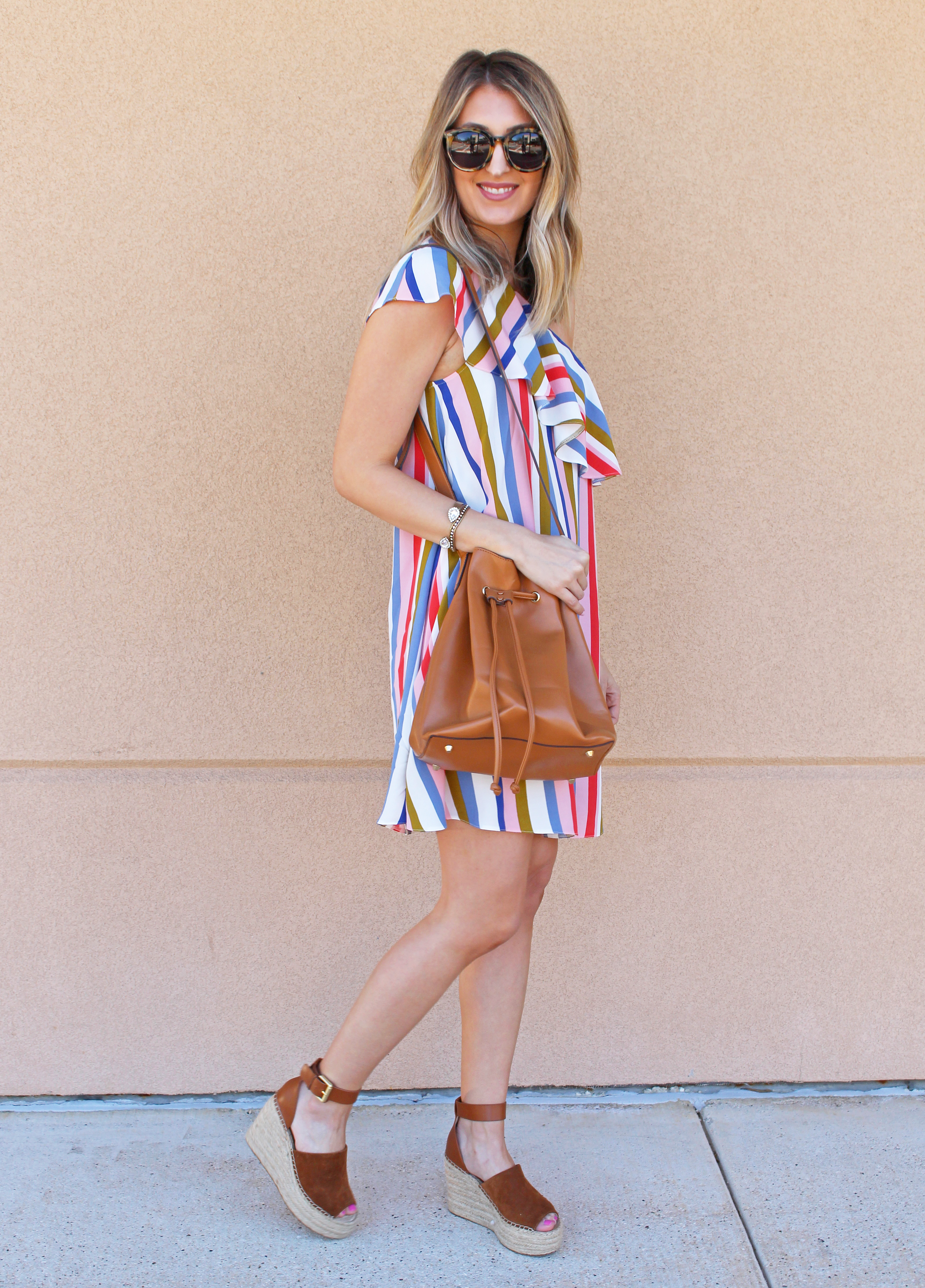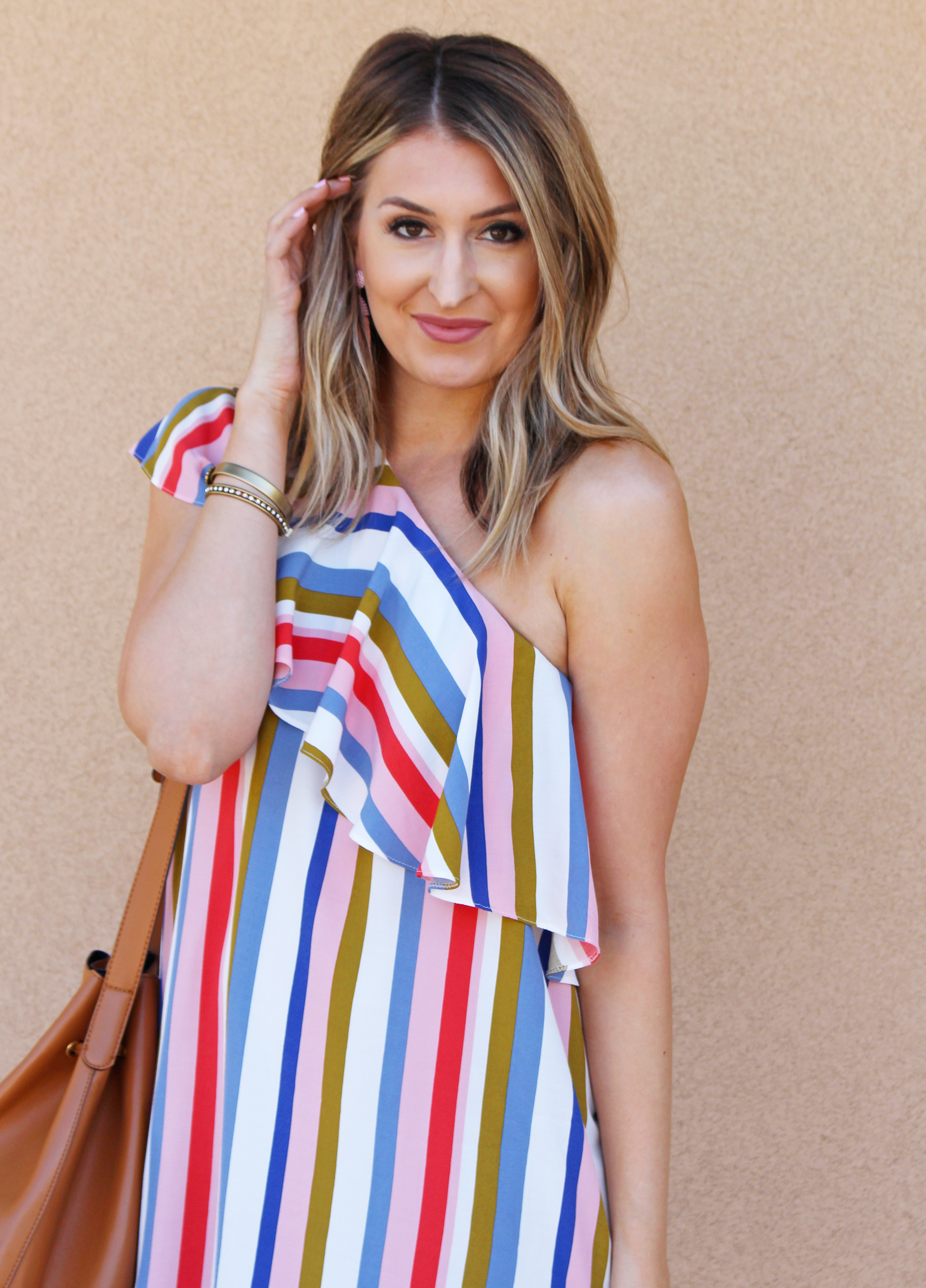 Sometimes during my kids nap times I randomly browse through a few websites to see if there is anything that catches my eye. I was immediately drawn to this dress and pretty much added it to my cart and ordered it ASAP. (Also comes in a maternity version for my preggo friends!) Of course, the one shoulder neckline was what first caught my eye, but I also really love all the colors and stripes. It's so perfect so spring. And then the ruffle added to the neckline…done.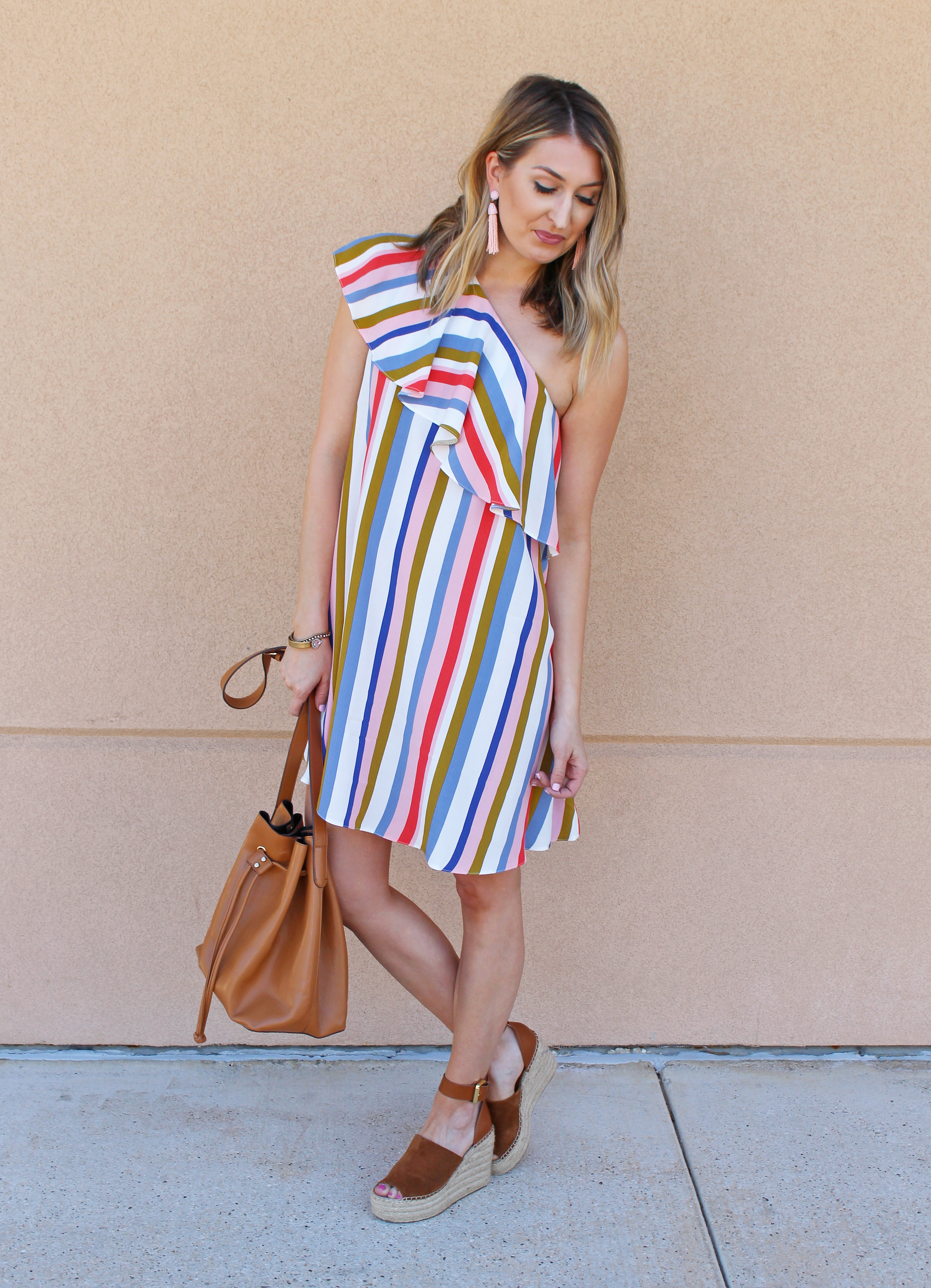 I am a huge fan of dresses that can be dressed up or down. The fact is, it's rare that I need to dress up, despite the fact that I love to. It's just not practical for me to run around in nice dresses and heels every day. #momlife. I love that this dress can be worn with anything from flat sandals to a strappy ankle heel. I went with something in between for this look, and opted for my favorite wedges. I'm sure you've all seen these by now, but they are so worth the money. They are super comfy and go with SO many outfits. There is even an under $100 option here.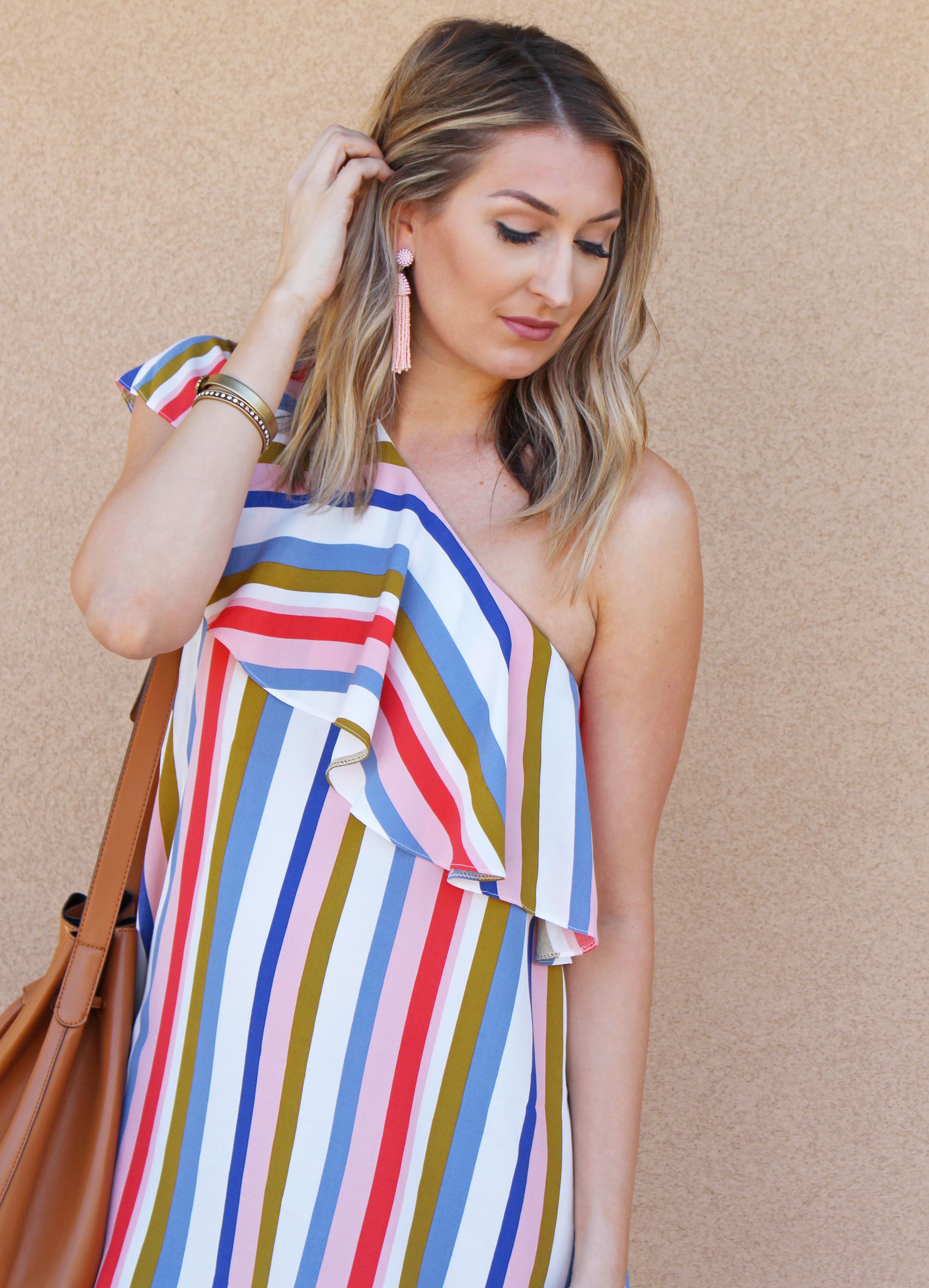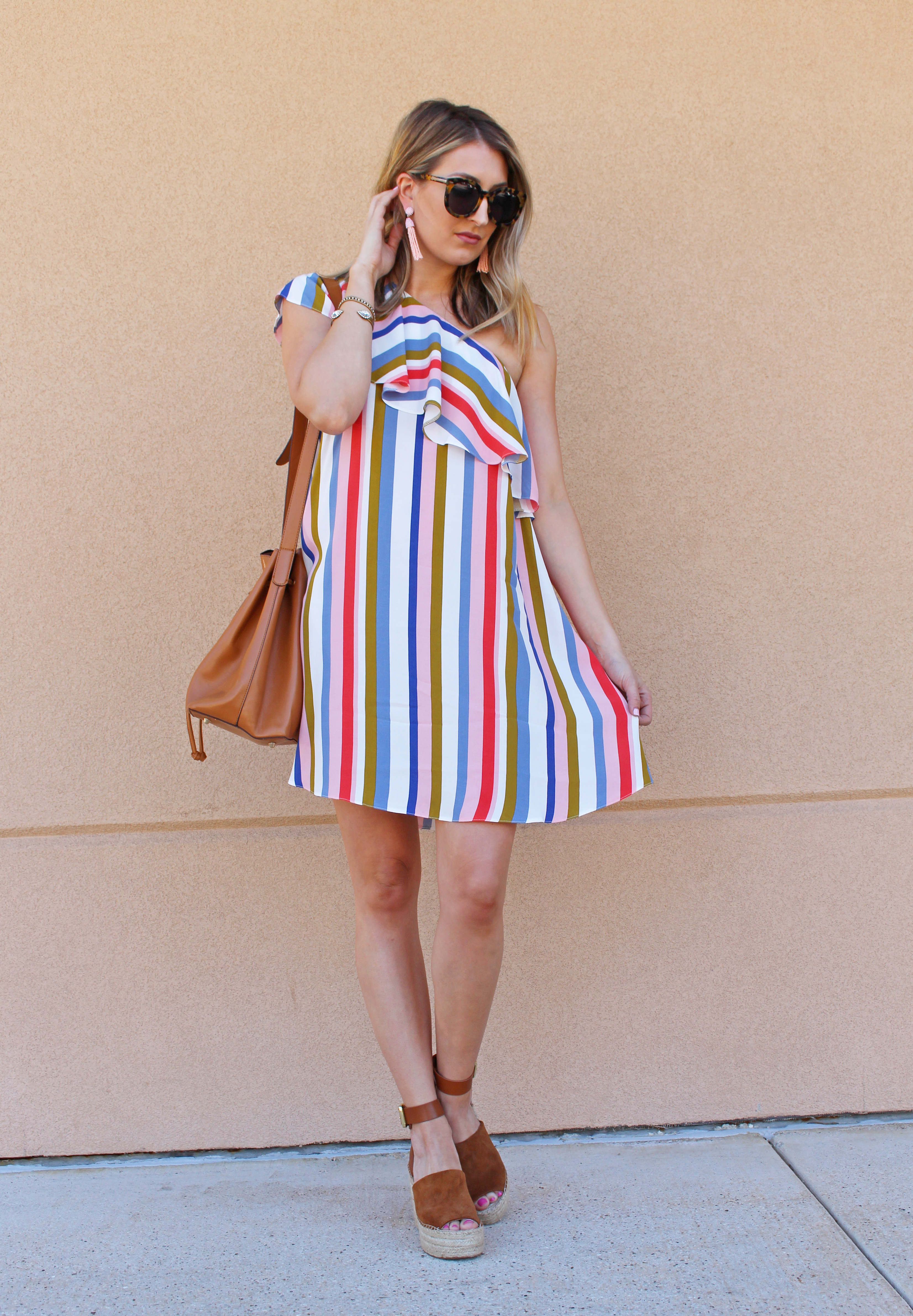 For my accessories, I couldn't resist throwing on these tassel earrings. I actually got these for Christmas, but because the color feels so springy to me, I hadn't worn them until now. They are perfect with the colors in this dress! I finished off my look with a couple of bracelets and this amazing under $100 bucket bag.
xo, Loren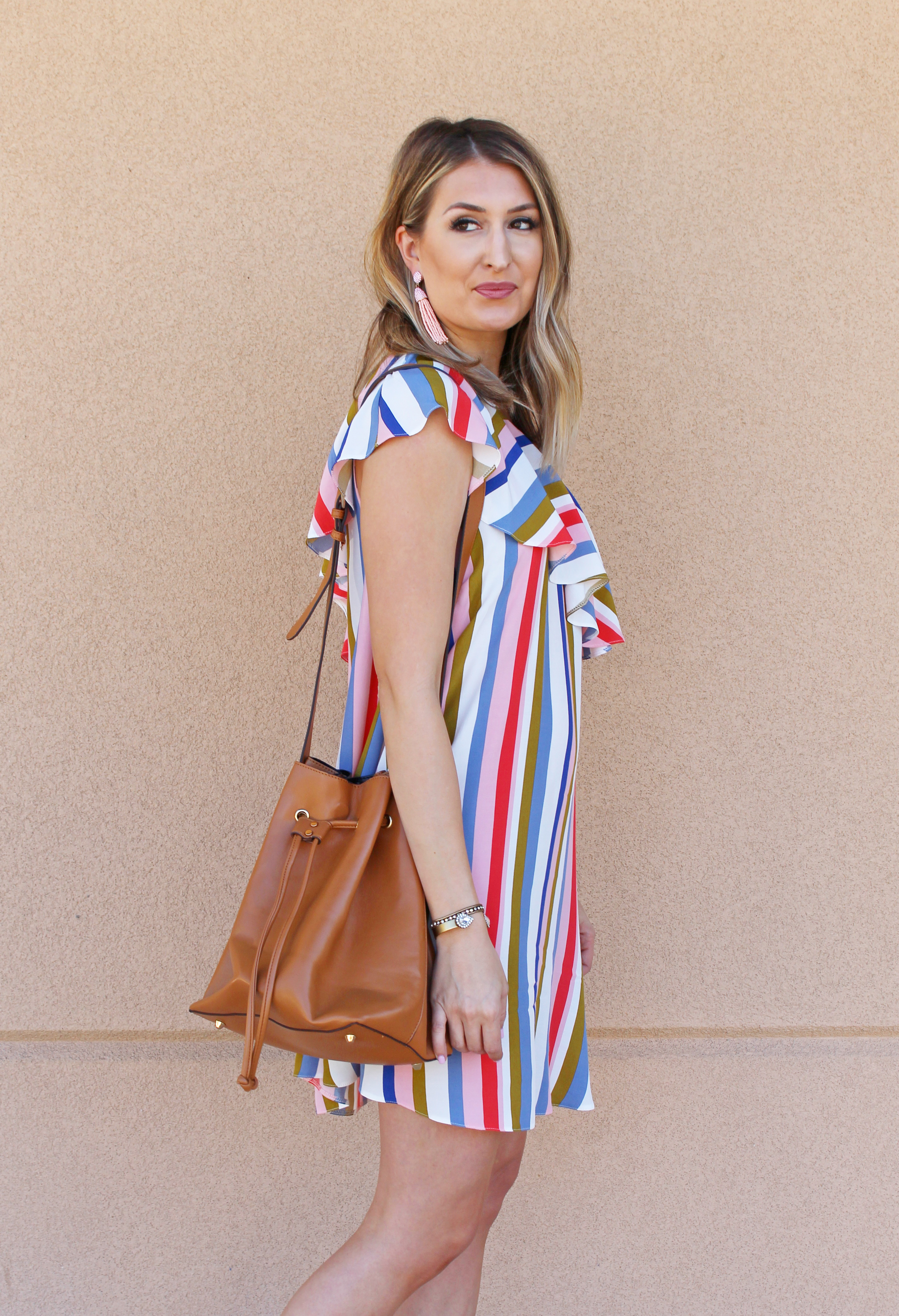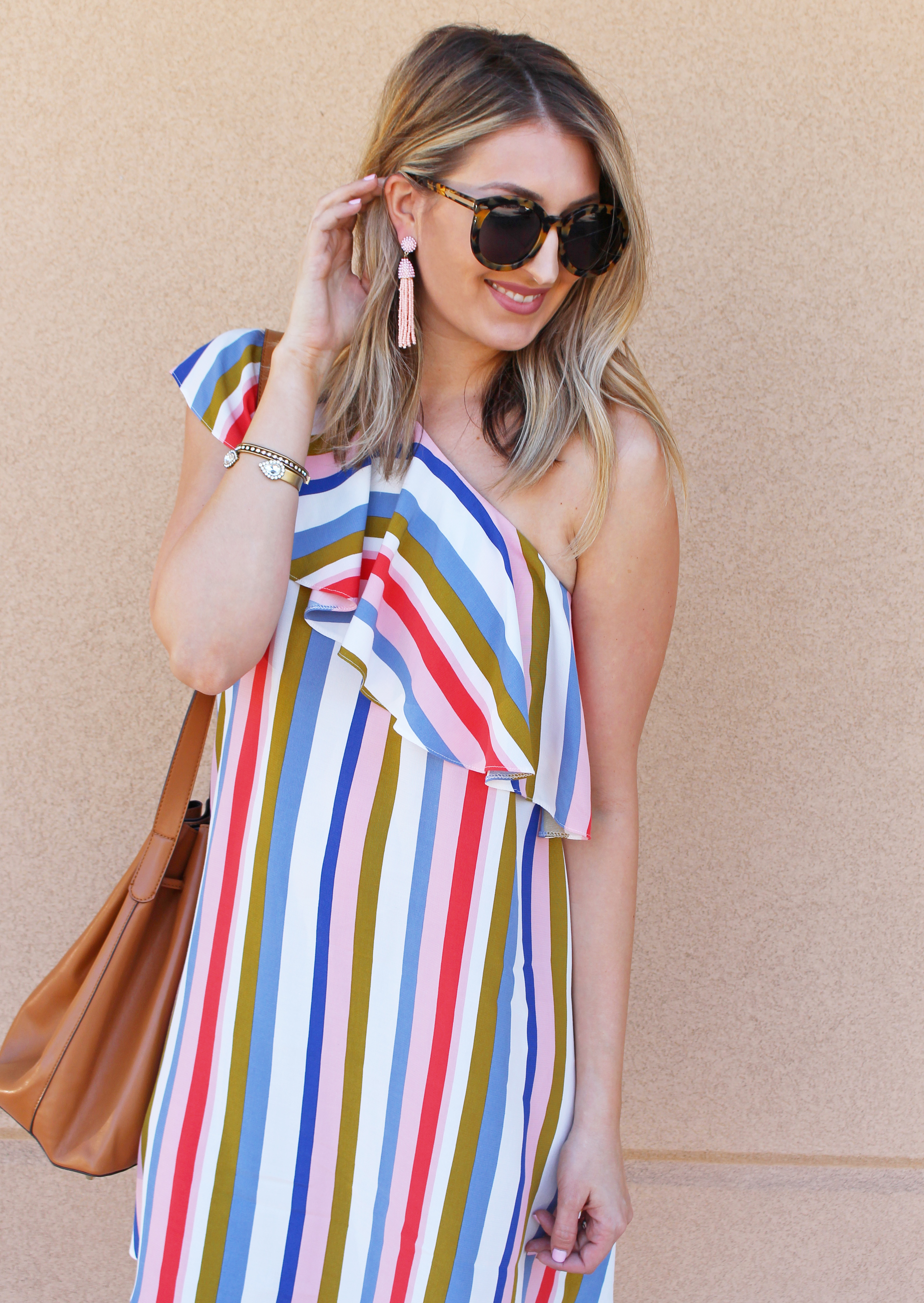 Dress: Asos (maternity version here / Wedges: Marc Fisher (under $100 version here) / Bag: Sole Society / Sunnies: Karen Walker / Earrings: Bauble Bar / Bracelets: Loren Hope (here and here)