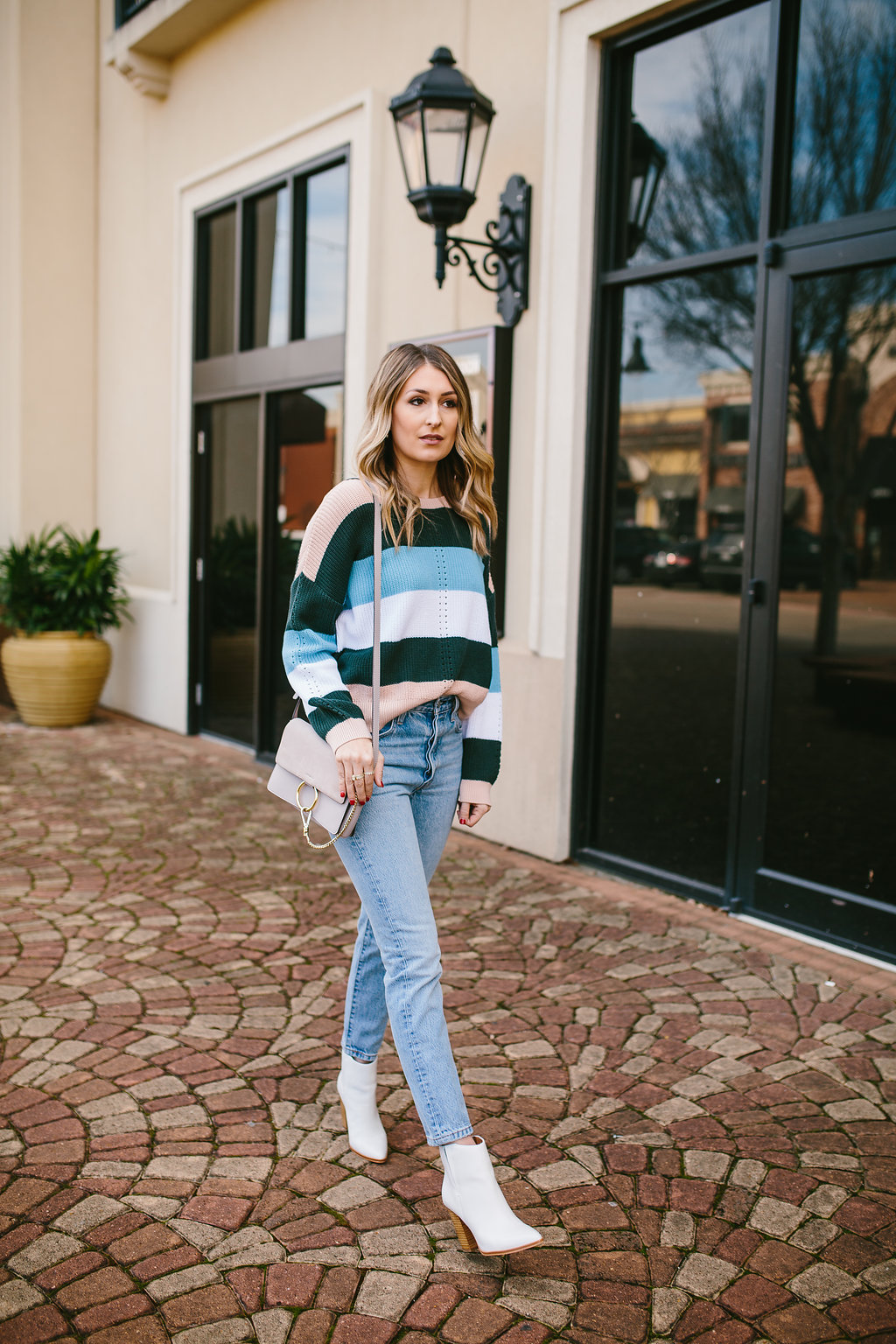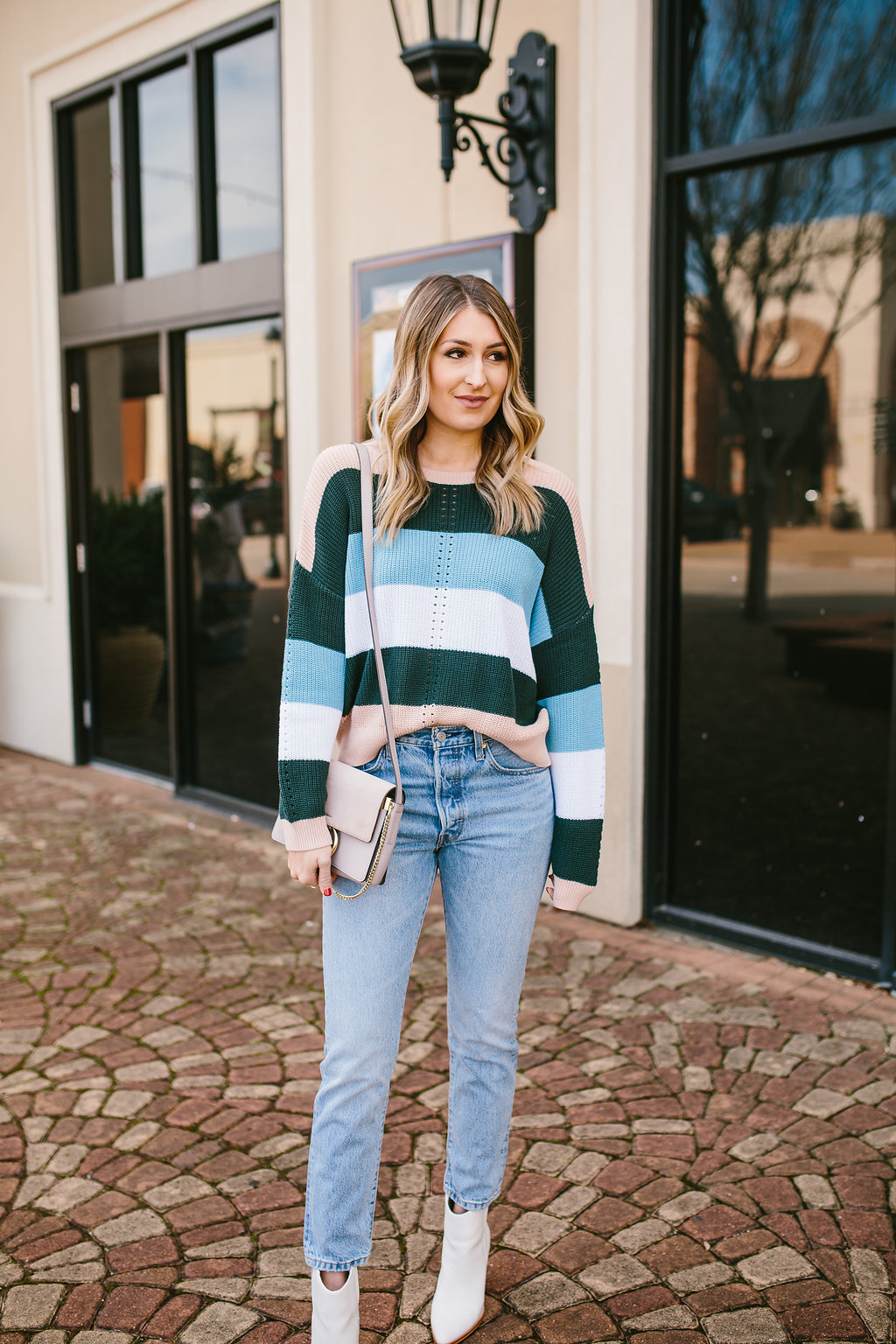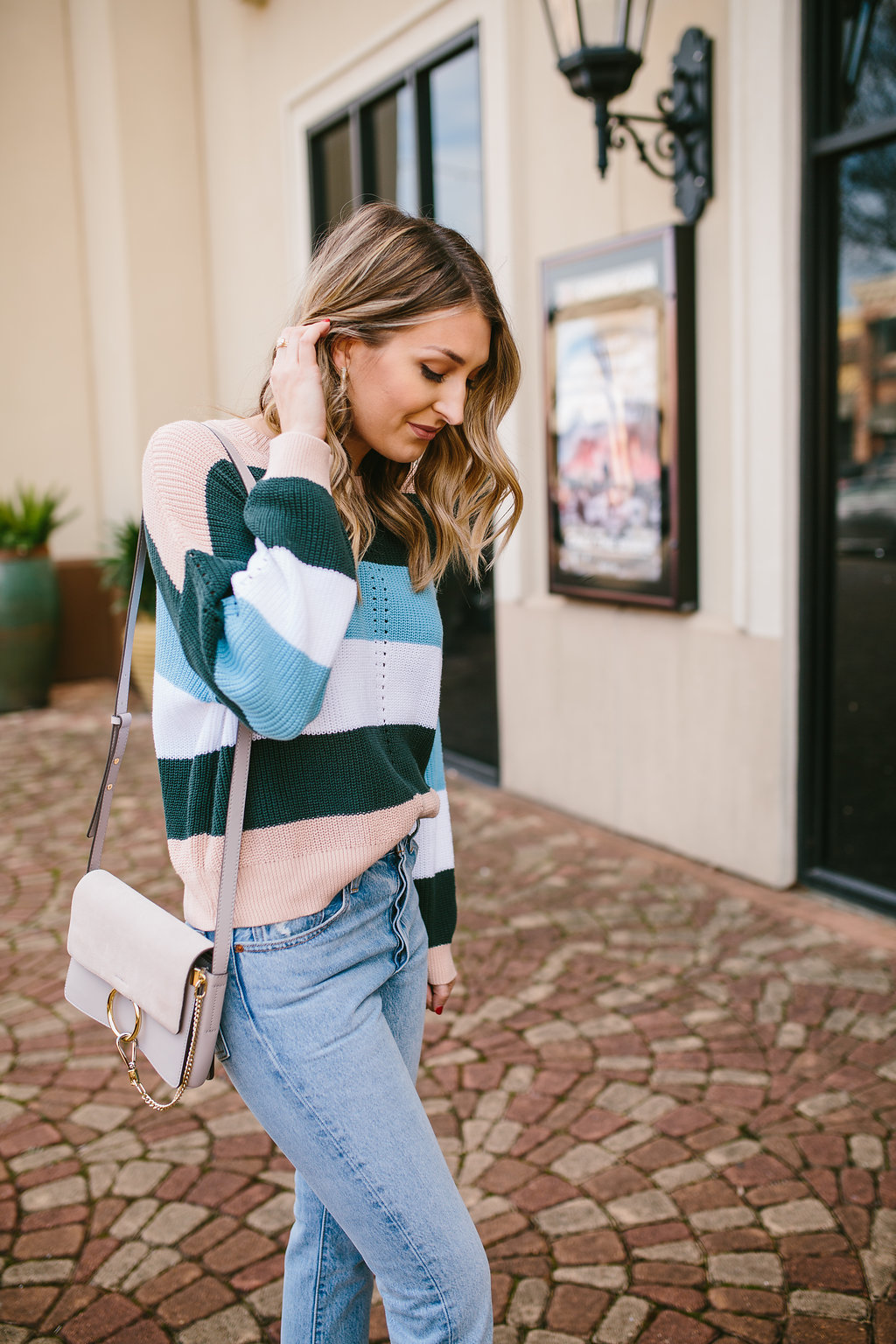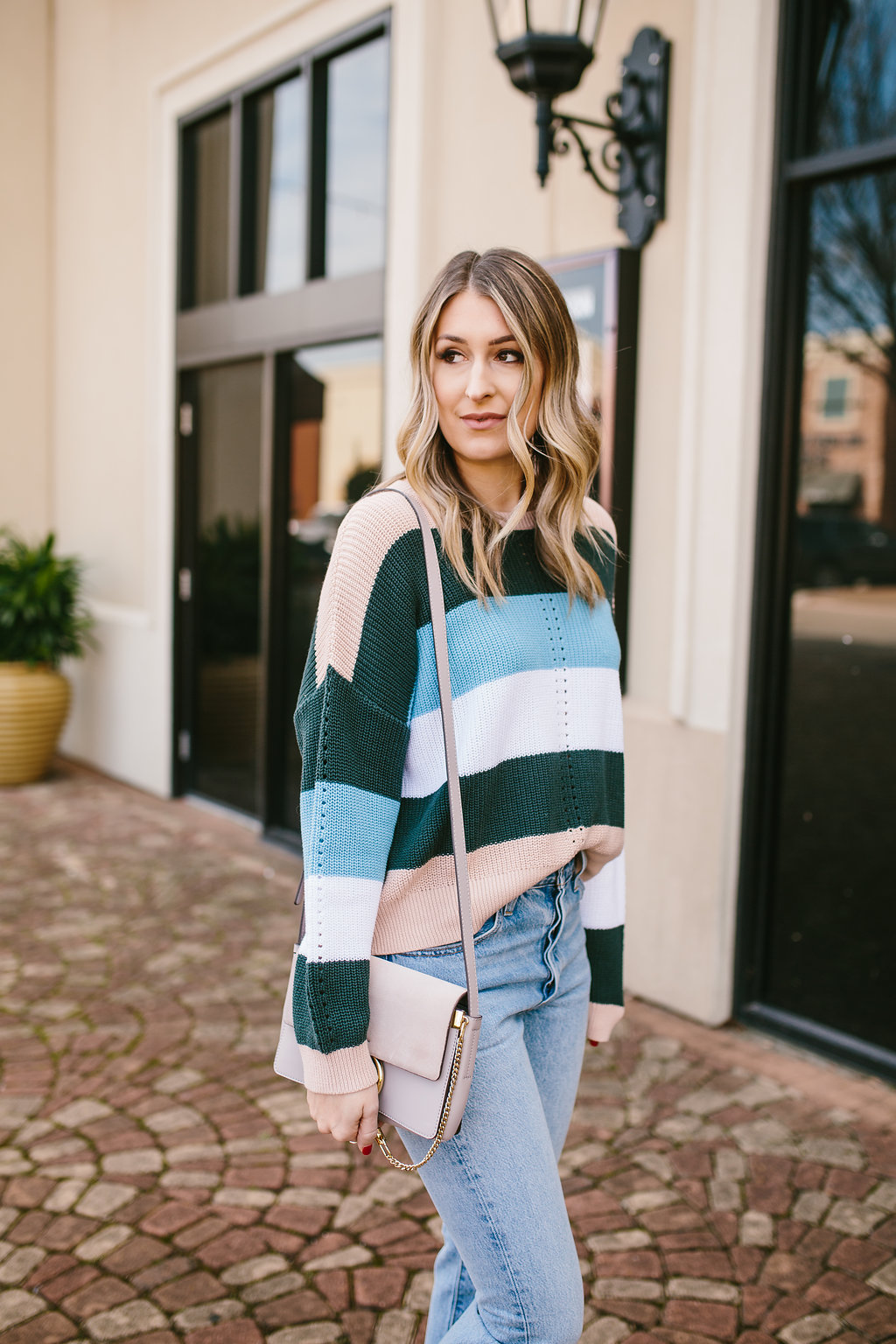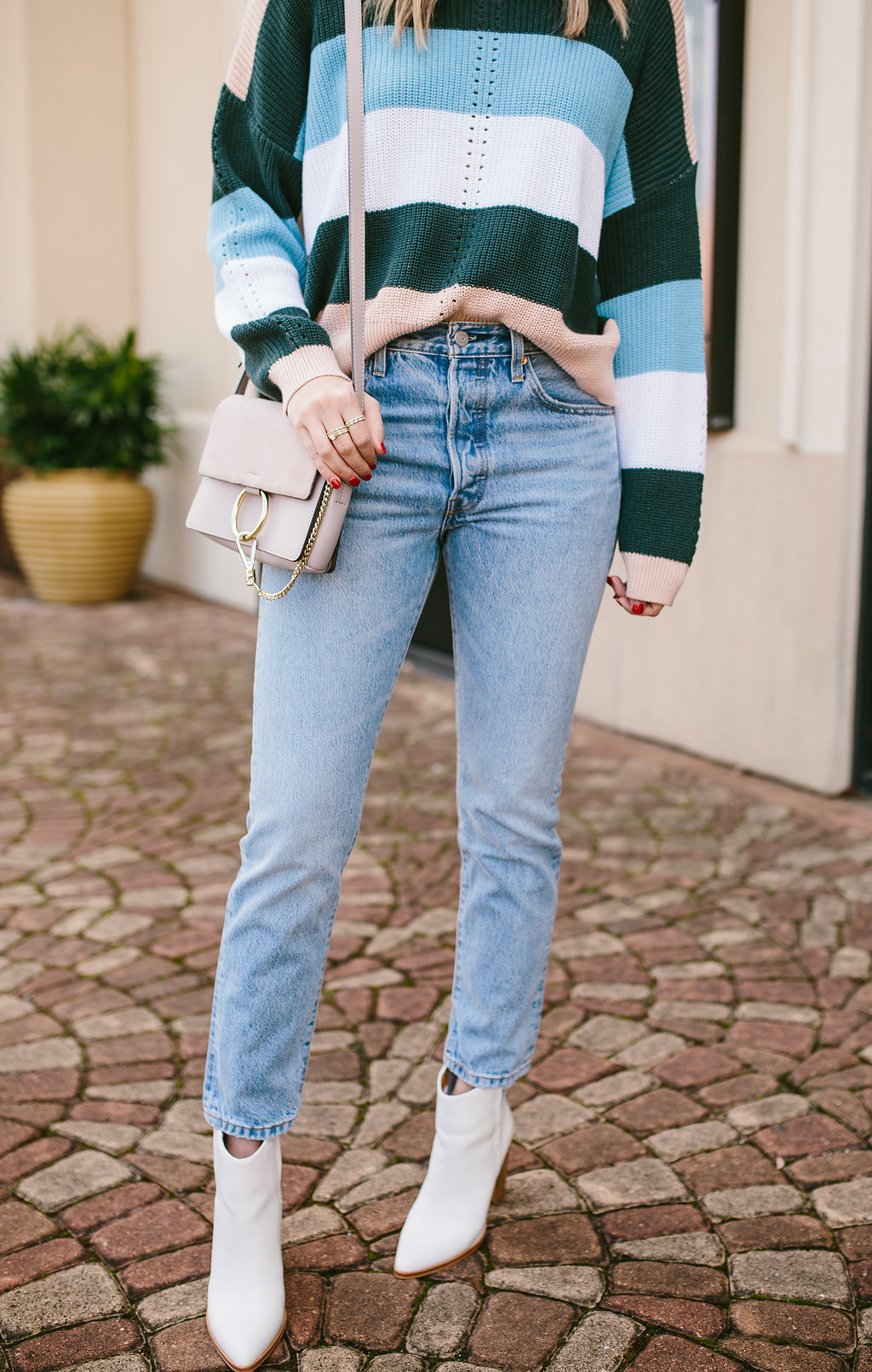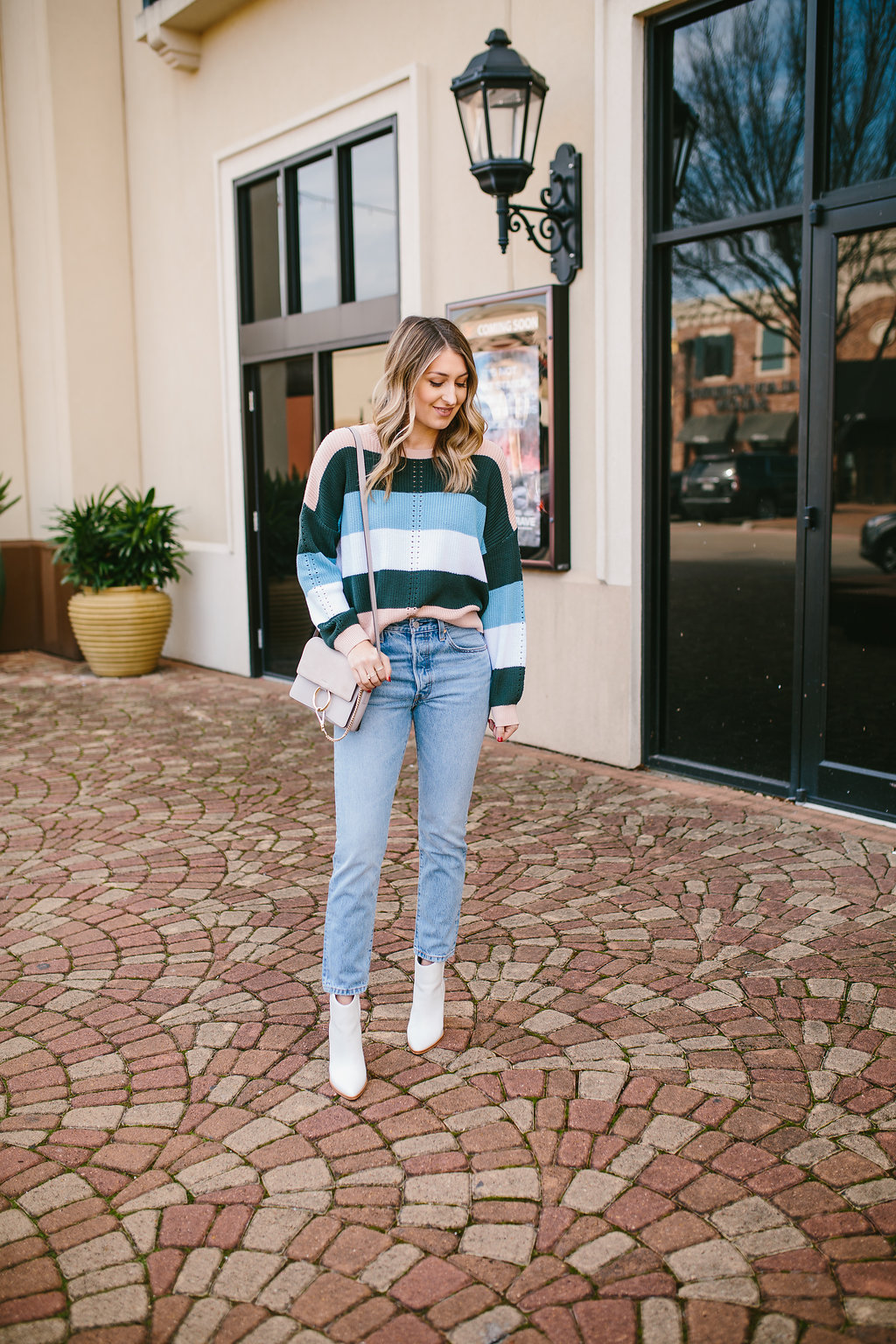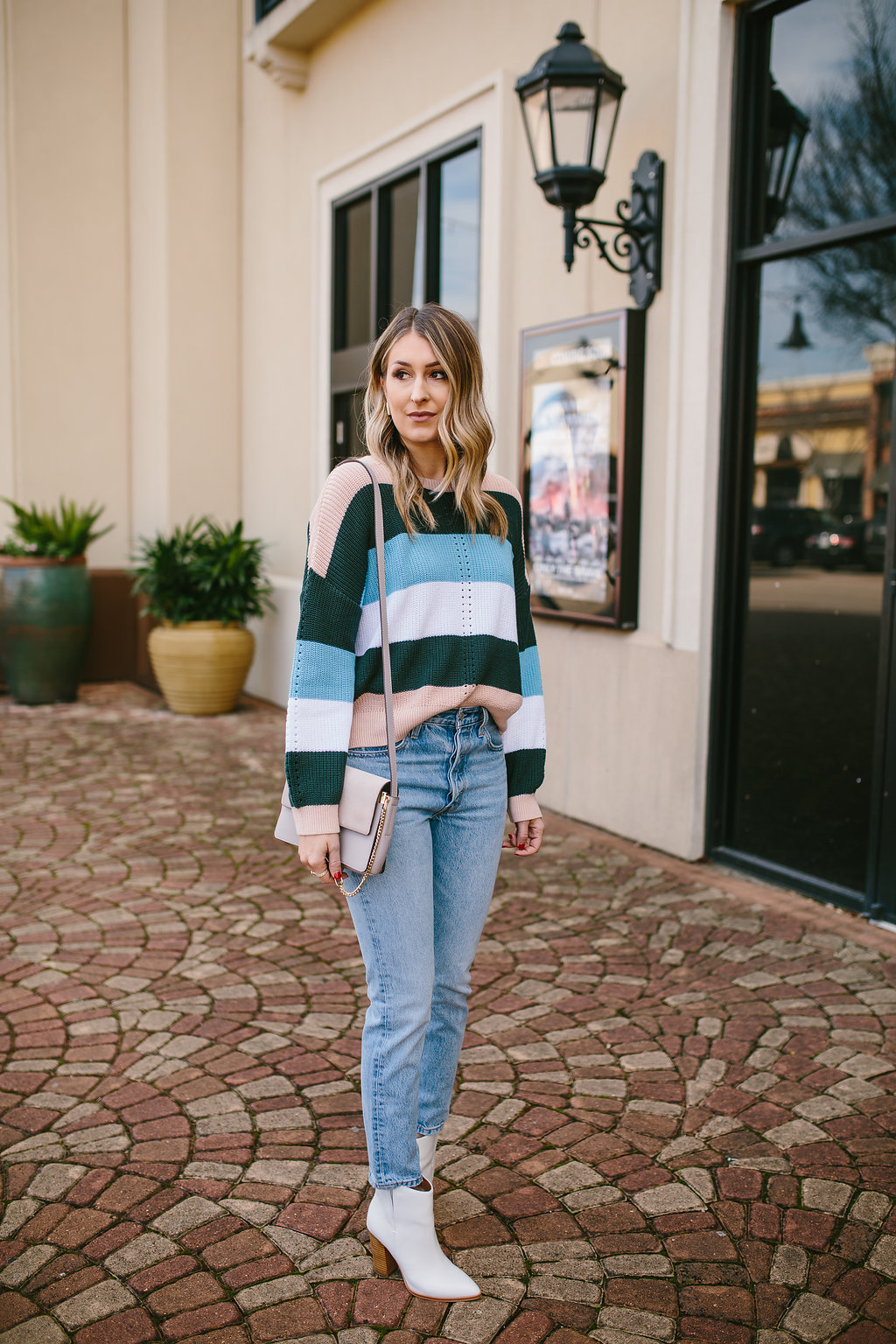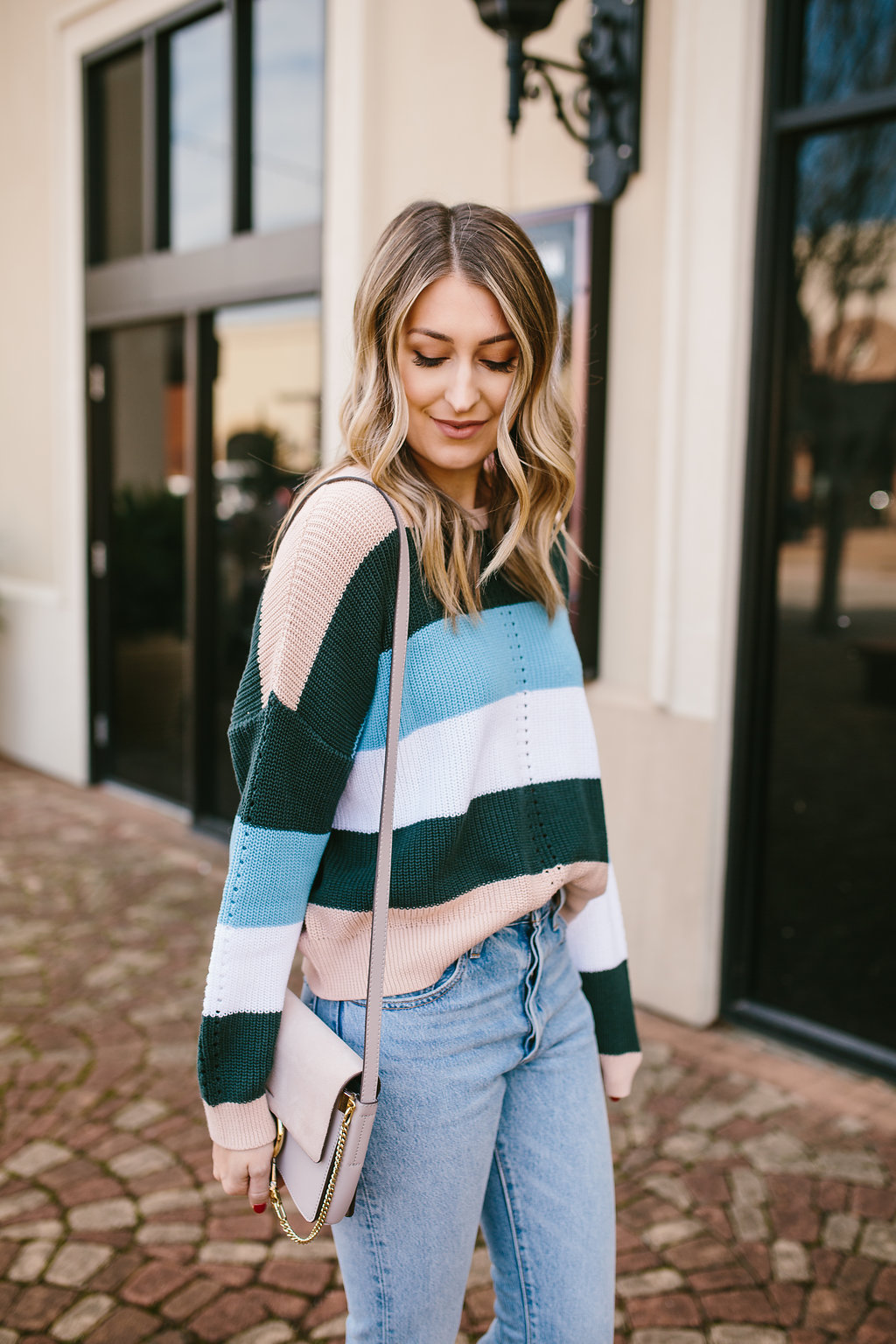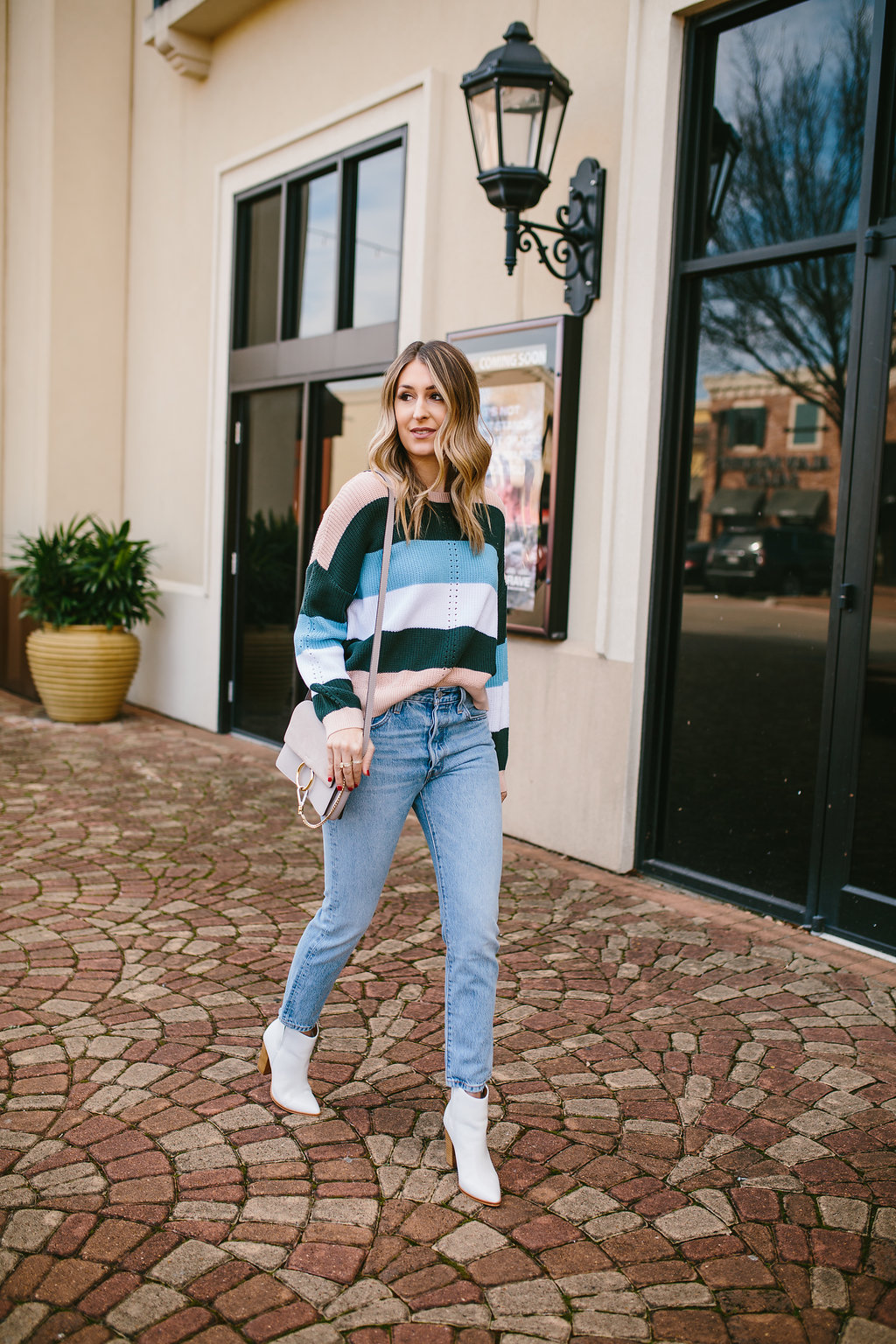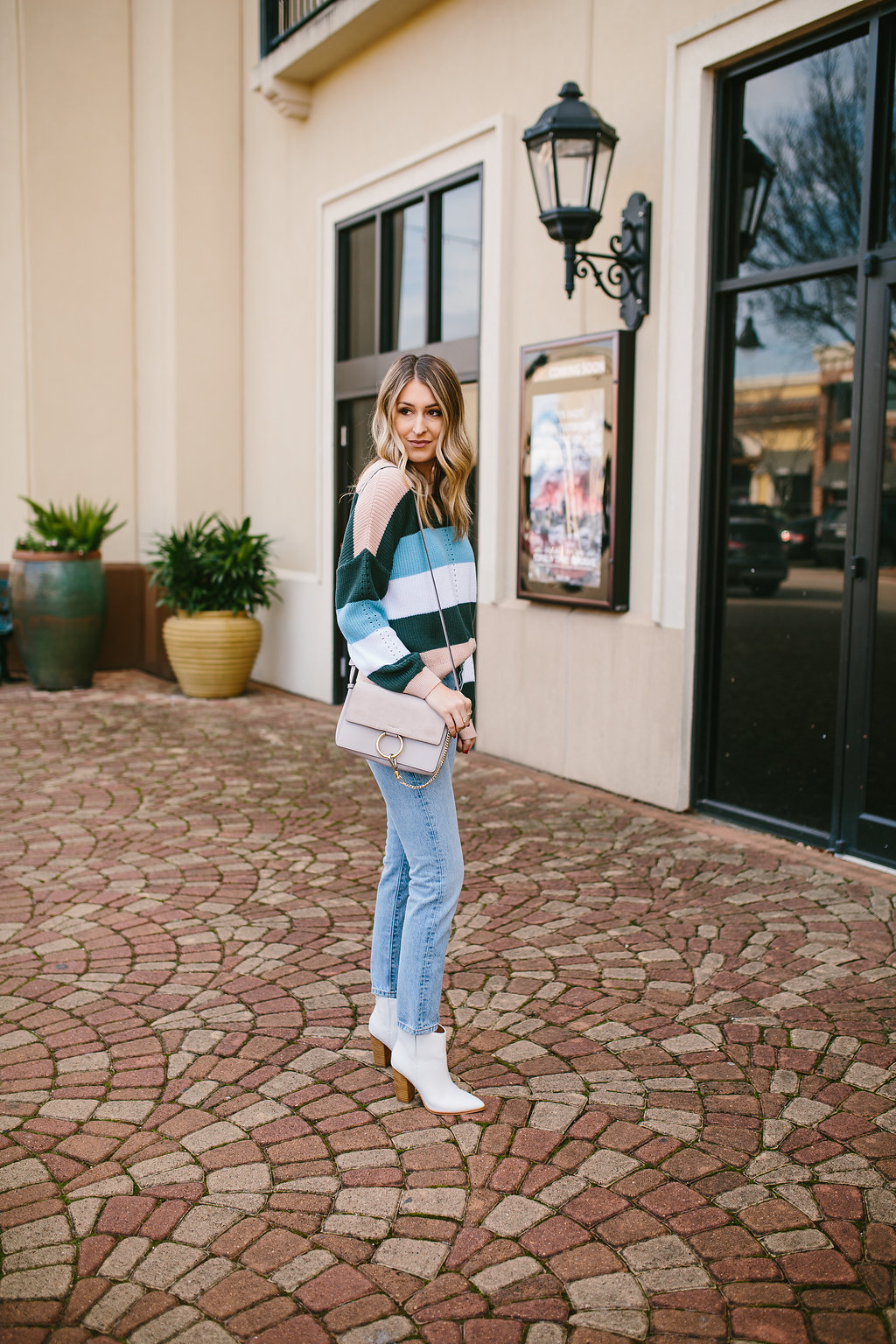 sweater / jeans / bag / booties (similar / earrings
Happy Tuesday sweet friends! I don't know about y'all, but I am having the HARDEST time being motivated this week! My kids finally went back to school yesterday. They only go two days a week and they had been off for the break, went once, then we had MLK day, then we had a snow day, so they are finally back this week. I managed to shoot a few looks yesterday, but after I picked them up from school I was pretty much worthless. Like, I was so tired I felt like I couldn't move. (No, I'm not pregnant, and that's not funny.) Anyway, I'm hoping today is a different story because I hate feeling that way!
Okay can we talk about how fun this little striped sweater is though?! This one was one of those purchases where I was on my way out of the mall and happened to pass right by it. It immediately caught my eye, so I tried it on quickly and loved it! The colors are what initially caught my eye. I have so many sweaters in your typical, black, grey, burgundy, etc., so I loved that this one wasn't anything like what I already own. And for under $50, I couldn't resist it. I am wearing a medium here (mostly just for the extra length, but I'm 5'8″).
These jeans are another recent purchase that I can't get enough of. I love me a good pair of skinny jeans, but for the longest time I had been wanting a pair that have more of a straight fit. Boyfriend jeans were always a little too baggy, and skinny jeans were tighter than what I was looking for. I also wanted them in a lighter wash, and to be high waisted (I pretty much only wear high-rise jeans lately). I finally stumbled upon this pair from Levi's and I love the fit of them. The ONLY thing I don't like about them is that they have zero stretch to them. But I feel like once I wear them enough times they will sort of just conform to my body…if that makes sense. Is that weird? Oh well.
Here's hoping I'm able to find more motivation for the rest of this week than I had yesterday. I do have a massage and facial coming up on Thursday that I am SO looking forward to. There is something seriously wrong with the right side of my back under my shoulder blade, and I feel like I can barely move. Anyway, have a good week babes!
xo, Loren
Photos by Julia Arceri Photography