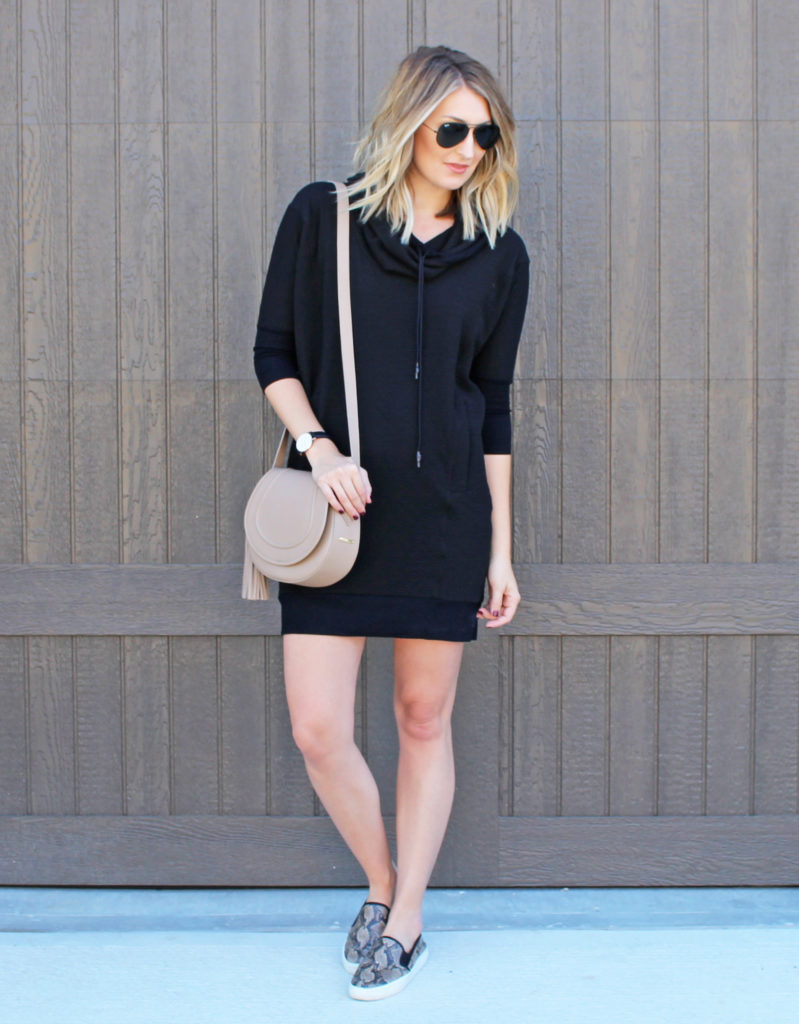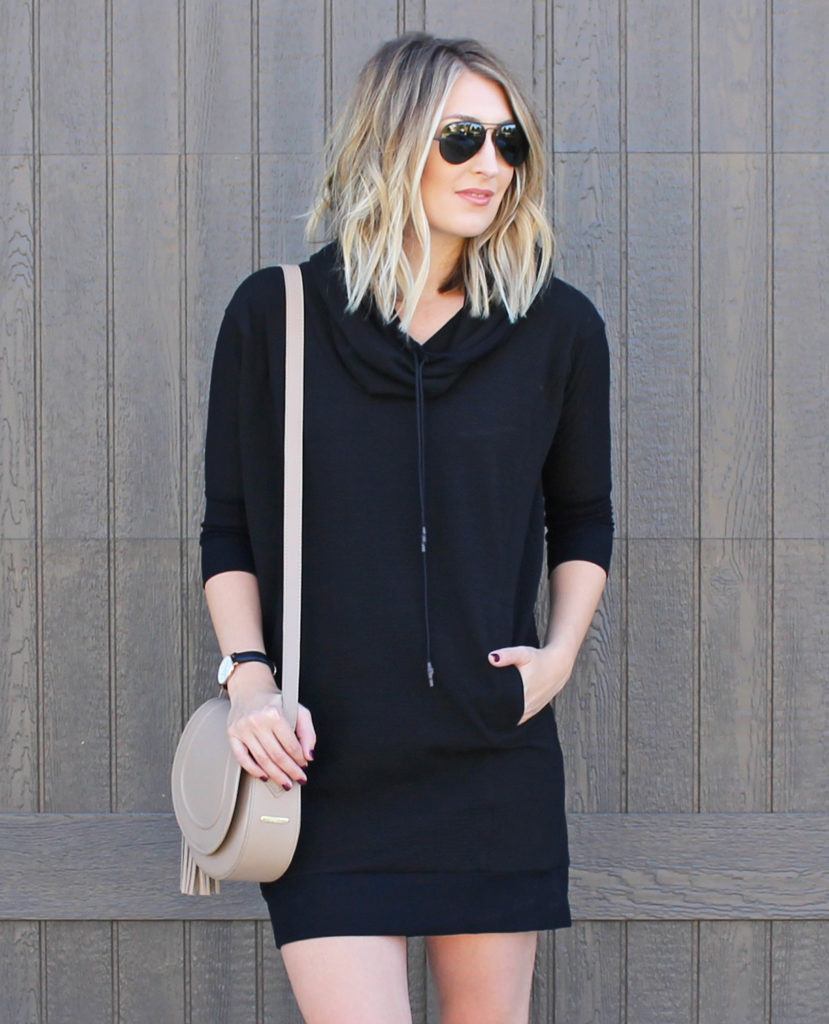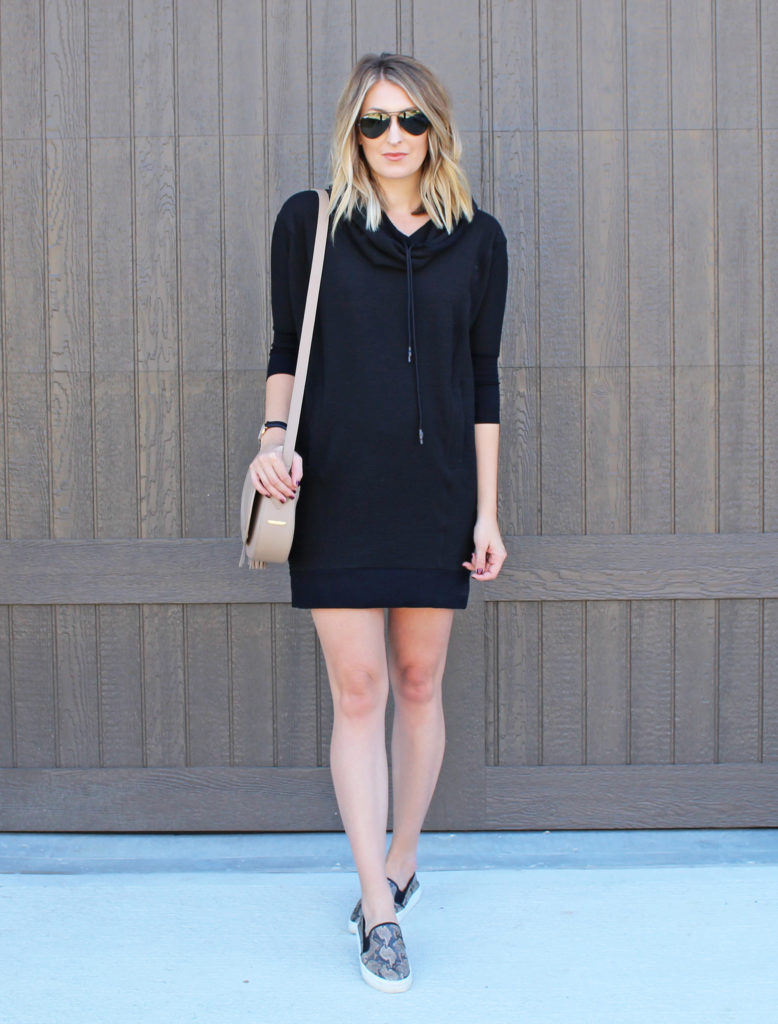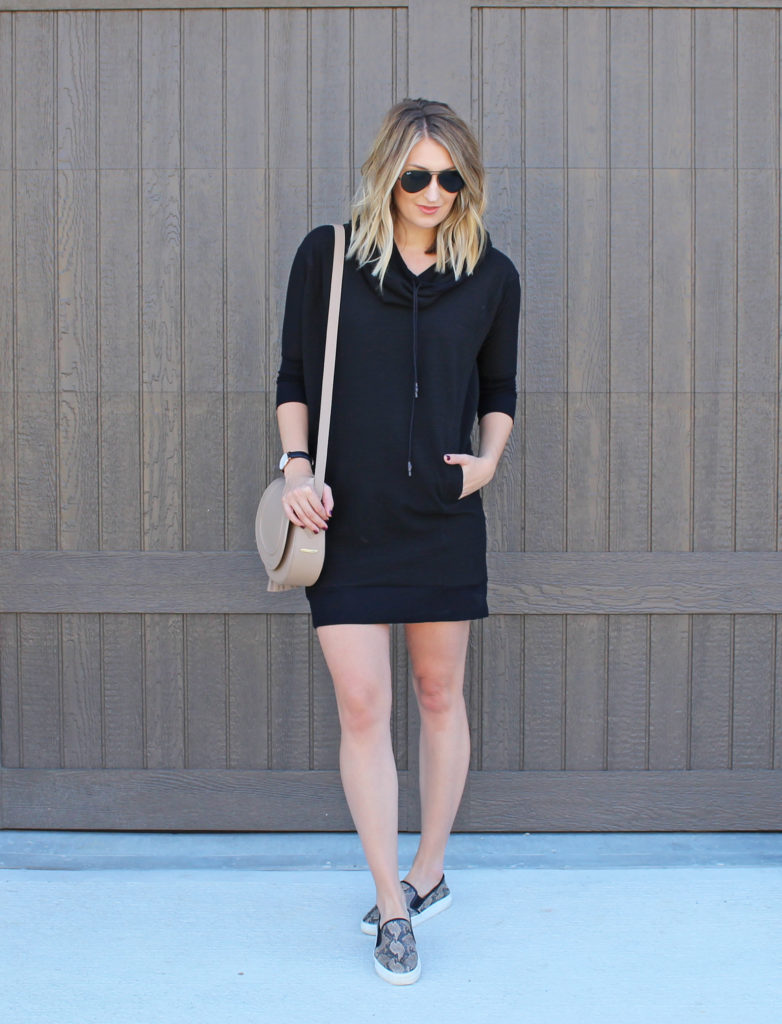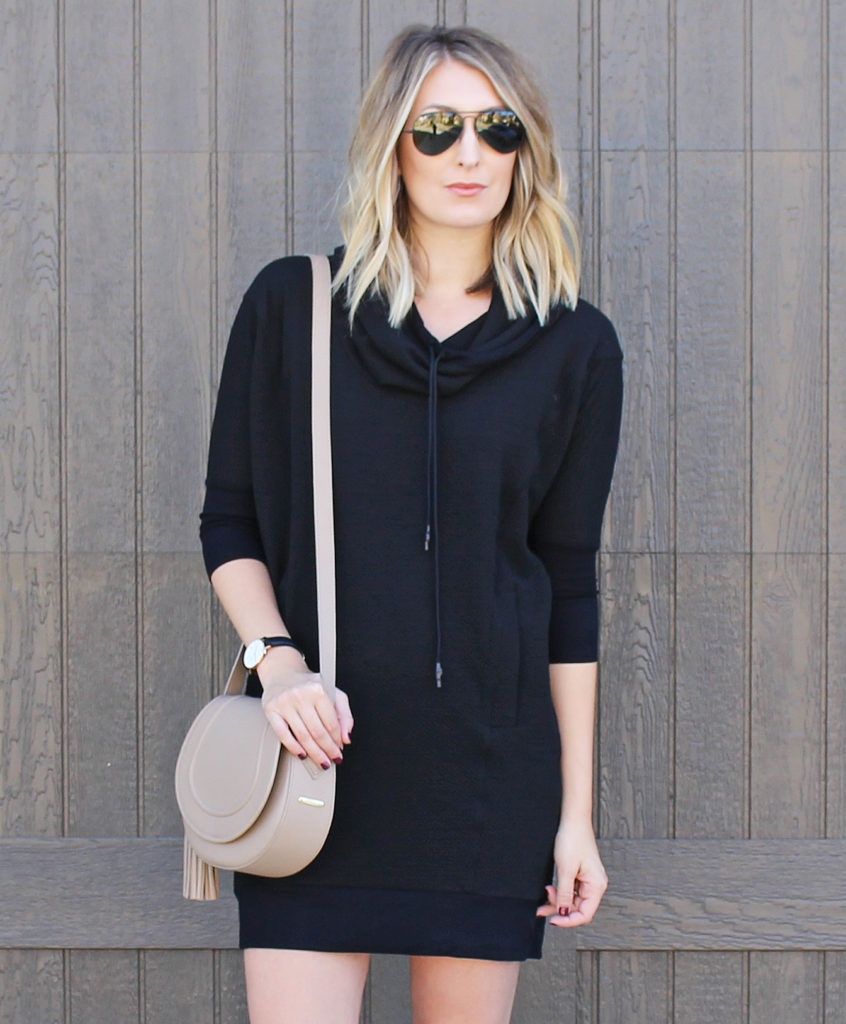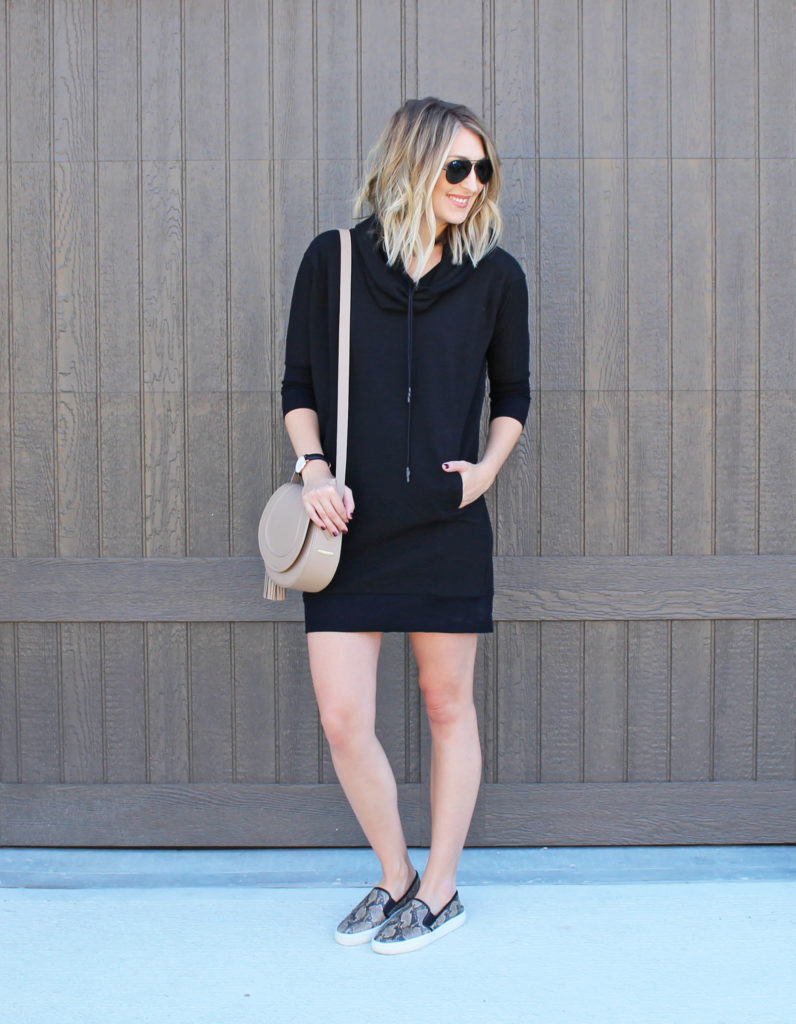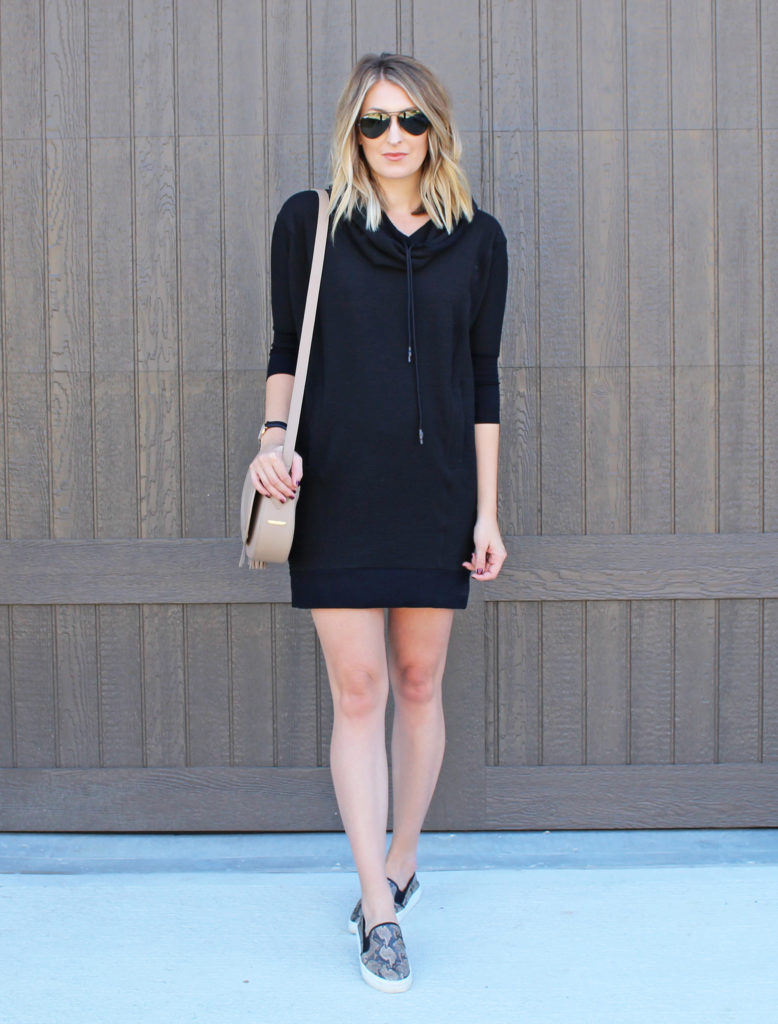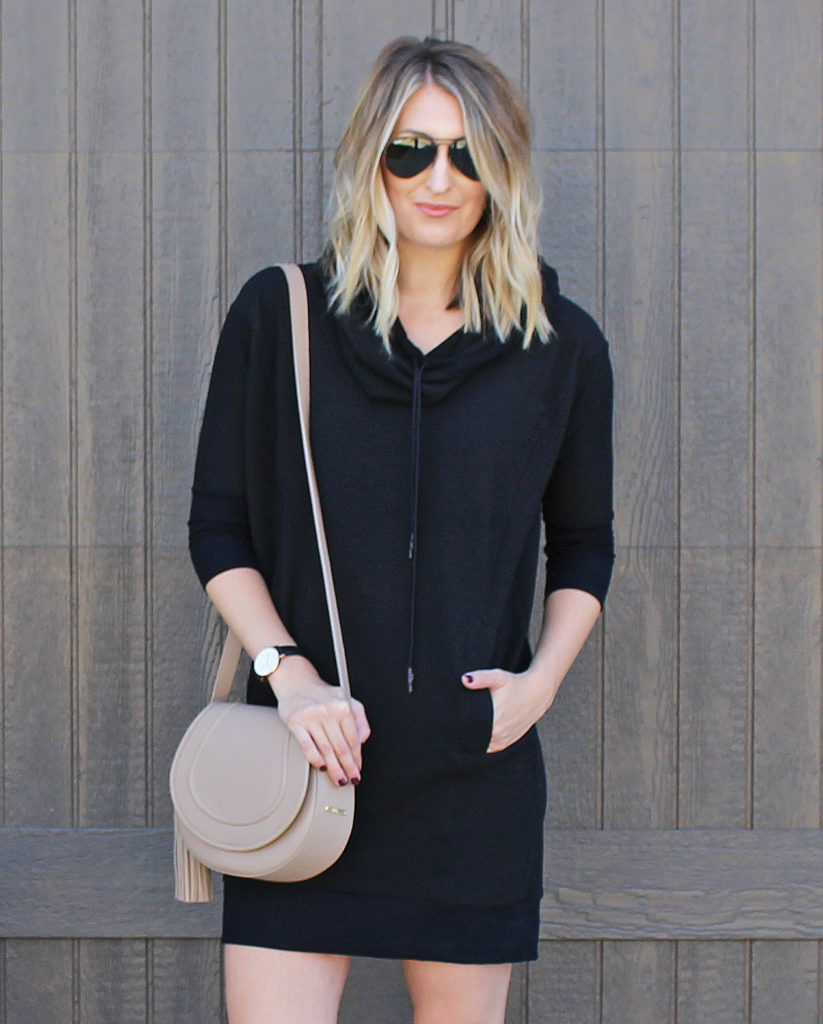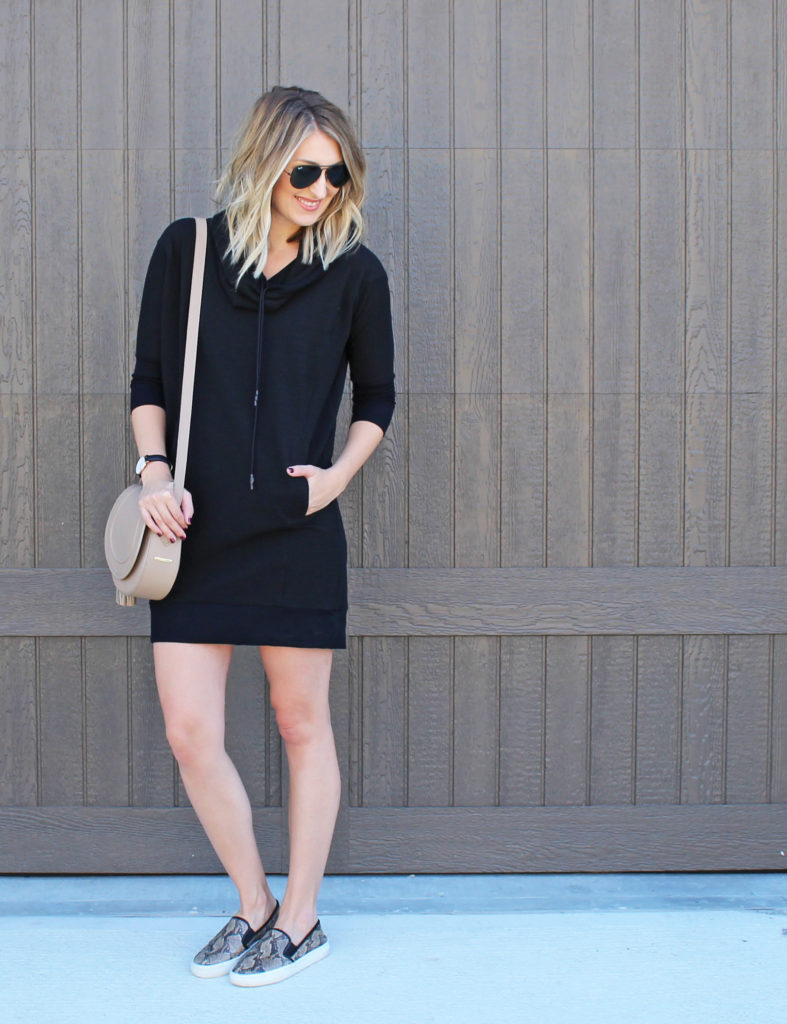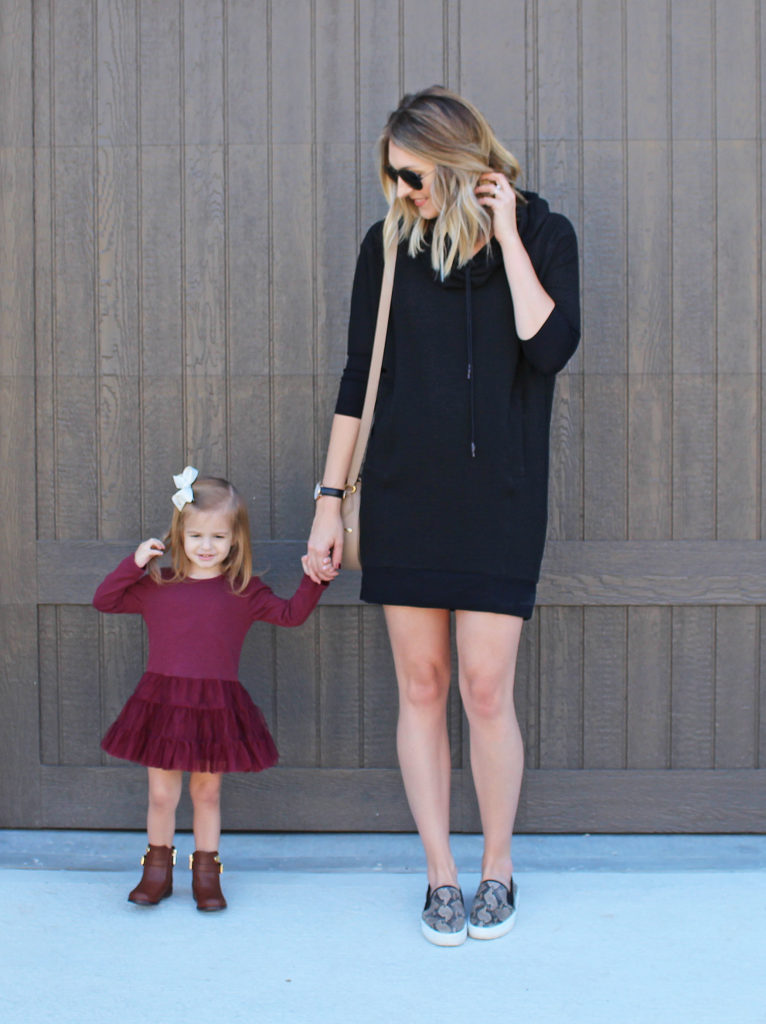 Dress: Suki + Solaine / Sneakers: Banana Republic (old, similar here and here) / Bag: Gigi New York / Watch: Daniel Wellington
As much as I love to put an outfit together, there are days where I just need something I can throw on and go. However, I don't love to wear workout clothes in public. I always feel like if I look more put together it makes me feel better about the rest of the day, and it helps to wake myself up a little and not feel like I just rolled out of bed. This sweatshirt dress from Suki + Solaine is SO perfect for those days.
I love this pieces because of it's athleisure, and therefore, casual vibe. You can just throw it on and go and still feel chic. The hood and the pockets give it that super laid-back feel, but the fact that it's a dress in a nicer fabric than your favorite sweatshirt gives it a little something extra.
I'm a huge fan of slip-on sneakers, so I that's the shoe I chose for this look. I wear these sneakers ALL THE TIME because they are so comfortable and go with so many different things. Sometimes I feel a little too "mom" in a lace-up sneaker with anything other than workout clothes. I'm working on that, because I SO want to be a sneaker person…but for now, this slip-on pair is my go-to. To finish off the look I grabbed a neutral crossbody bag and my favorite black aviator sunnies.
If you haven't checked out Suki + Solaine yet, do it! They have a lot of other amazing pieces too!
xo, Loren
P.S. – I can no longer take blog pictures in front of Liv without her wanting to join in. So here she is in the last pic…being too cute for words. 🙂