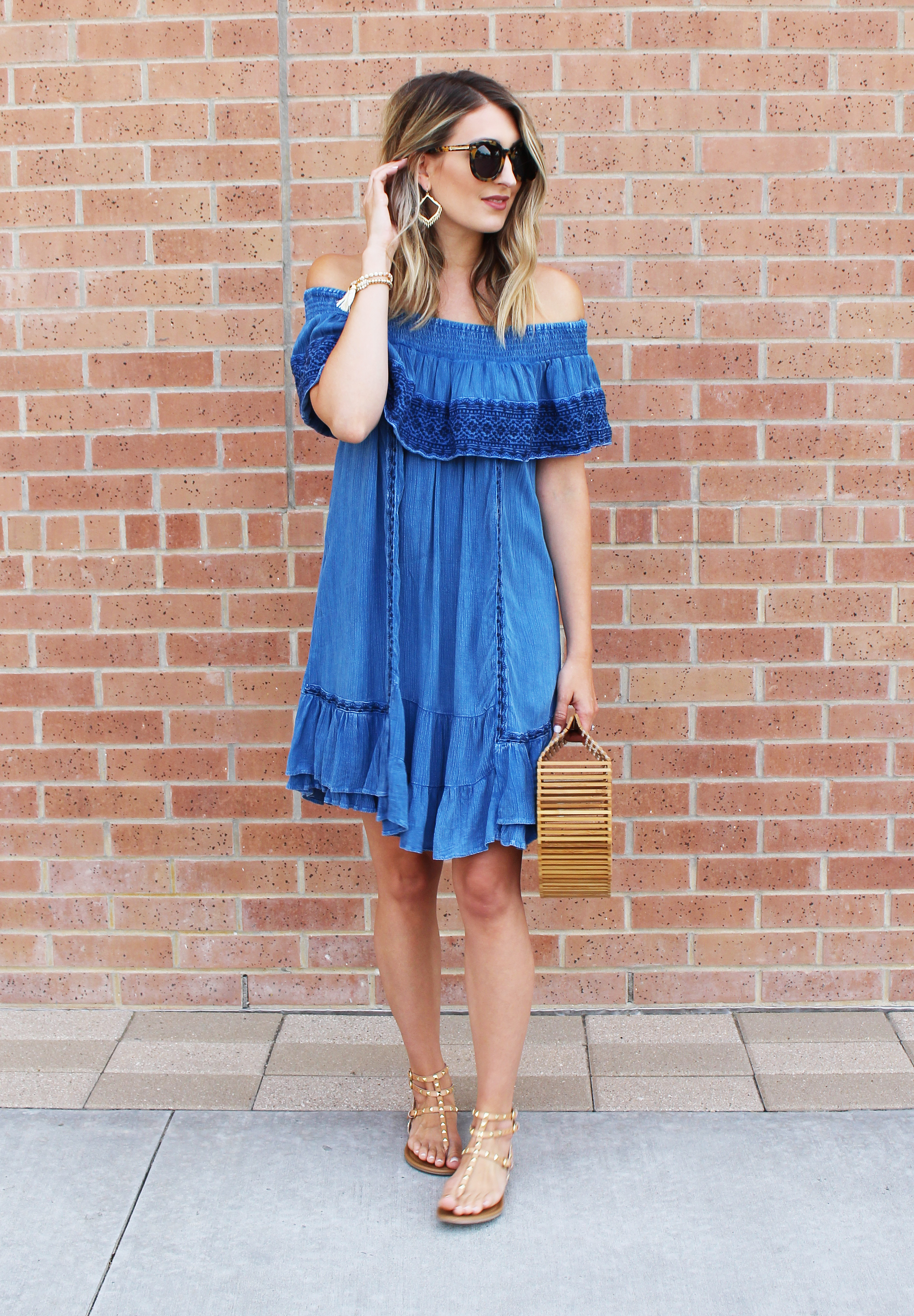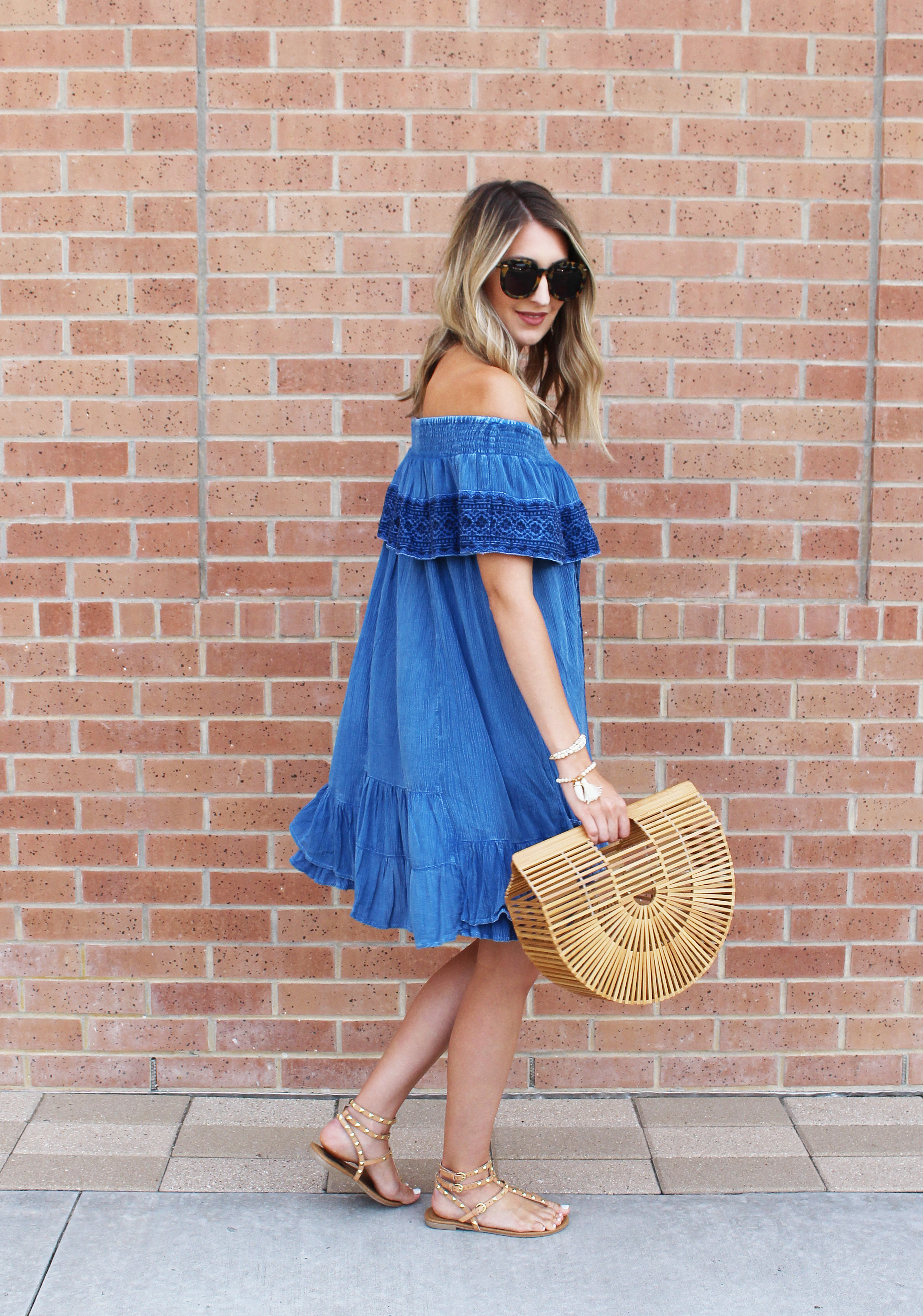 So there's a funny story about this dress. I actually bought it from Everything But Water as a swim cover-up. I was on the hunt for something I could wear over my off the shoulder bathing suits, other than just denim shorts. As I was trying it on, I realized that it's not sheer AT ALL (as most swim cover-ups are). I was immediately sold when I realized this because now I was spending $80 on something that is dual purpose! Major win!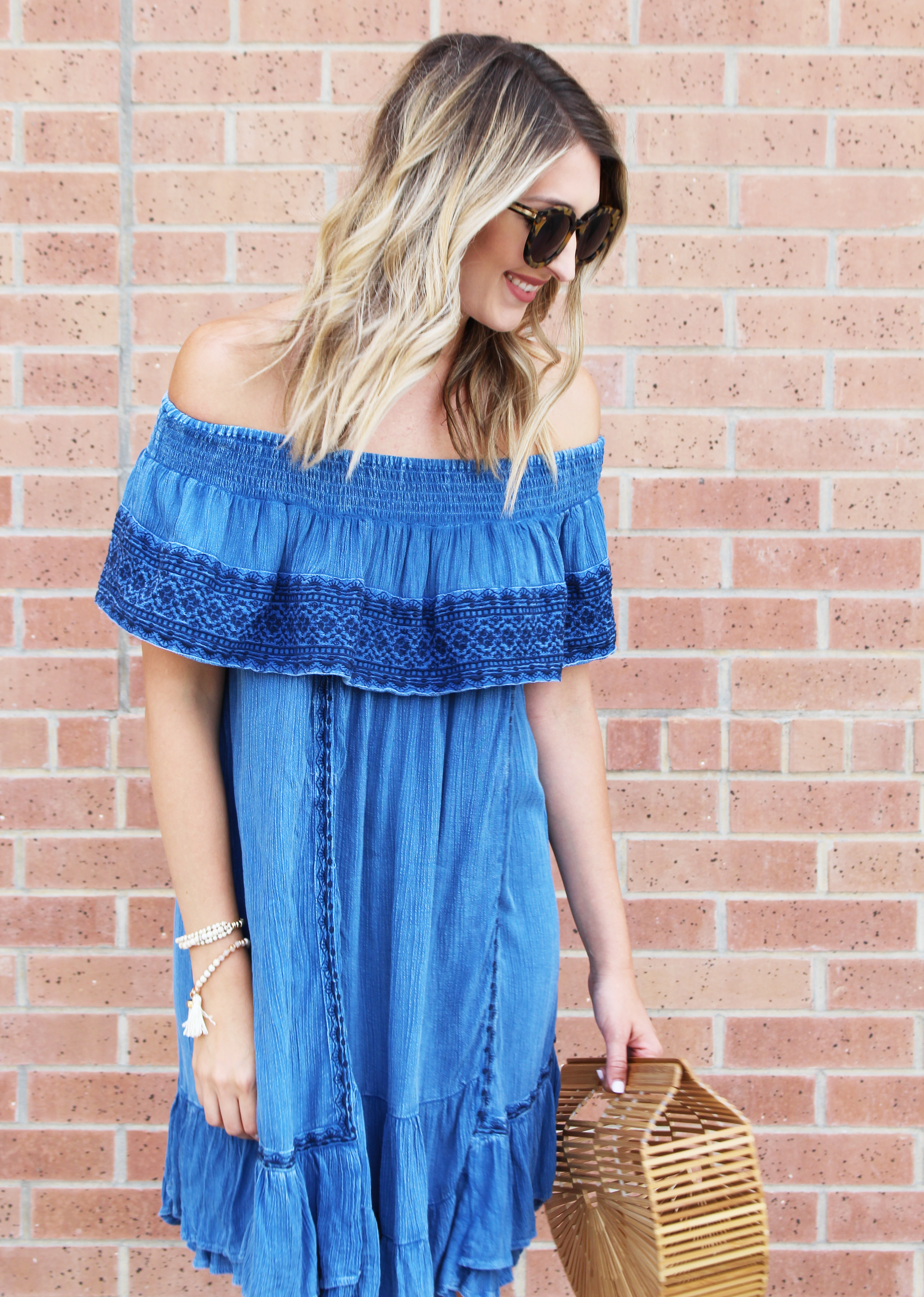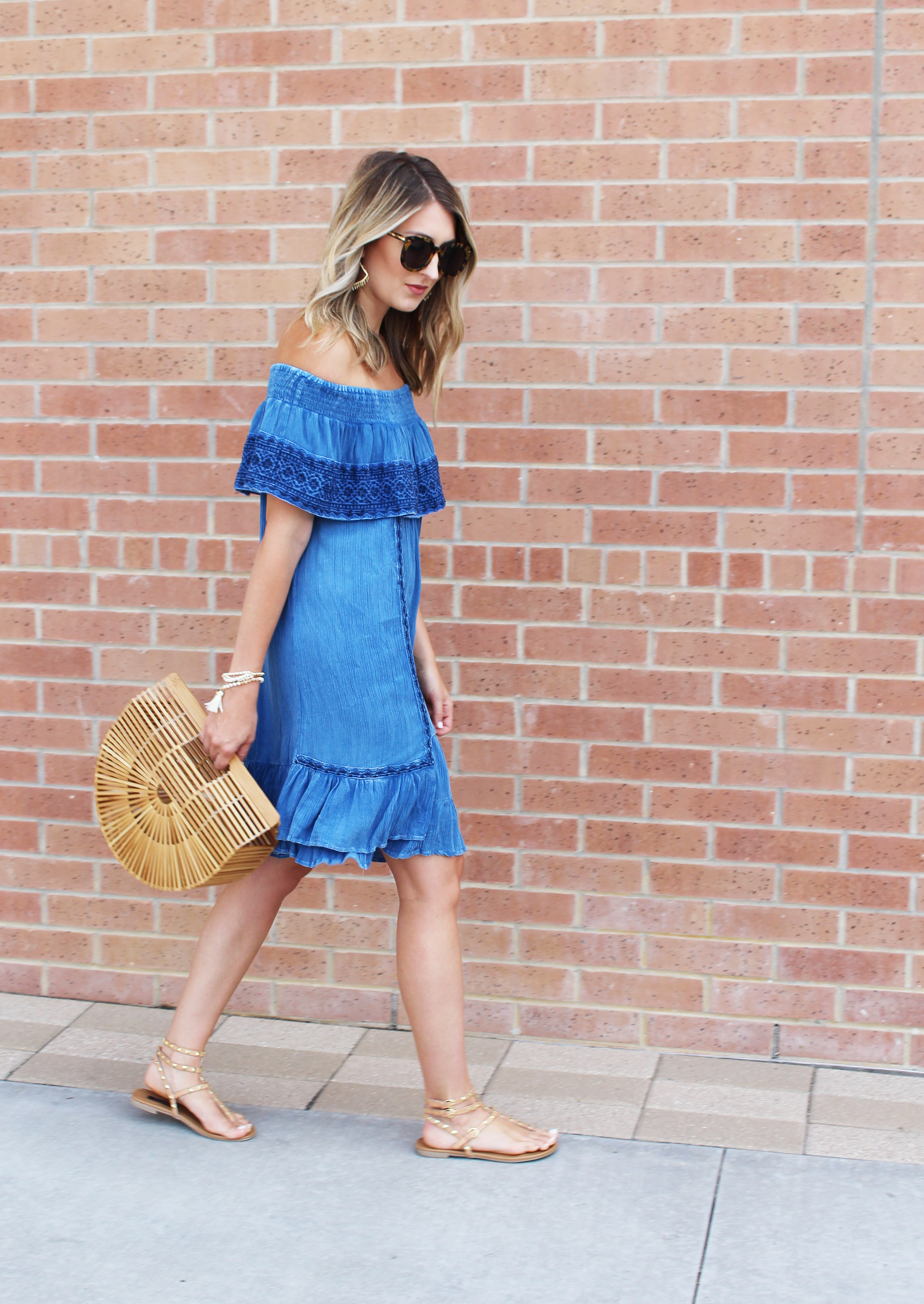 In fact, I almost love this piece so much that I just want to wear it as a dress all the time. I am currently packing for our trip to Florida, and think this baby might be coming with me. Of course, I'm severely over-packing, so we'll see. I always plan to only pack exactly what I need for each day with 2-3 extra outfits (casual or for dinners), but I always end up packing so much more because I am SO indecisive!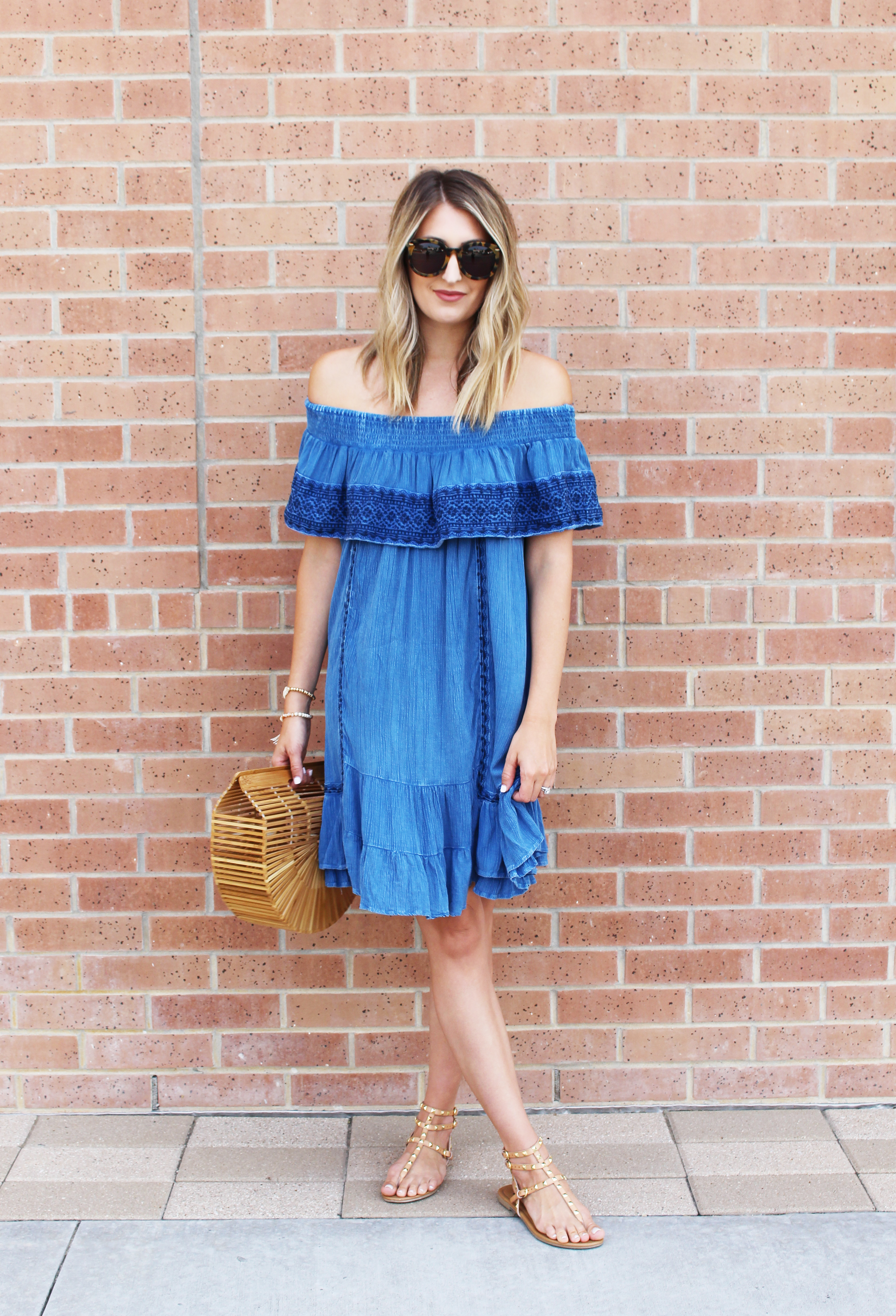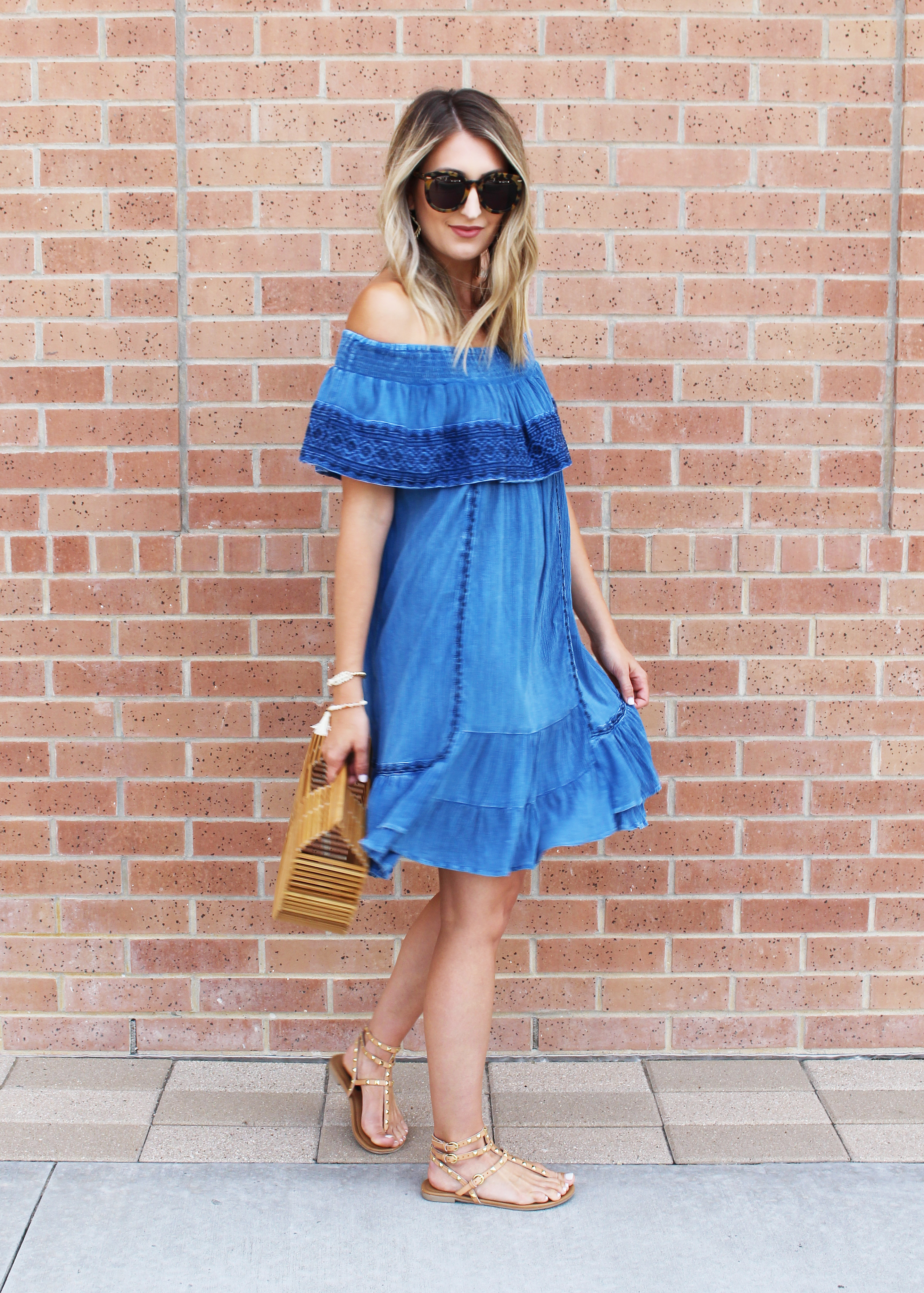 As I mentioned before, this cutie is a steal for only $80. It has some really pretty details and I love the fit. This is one of the few off the shoulder pieces I own that doesn't slide up my shoulders to much when wearing it. Also (because I clearly need this in my life) it has a flattering, but super flowy fit to hide the multiple baskets of chips and queso I seem to eat on a daily basis. Ok, not daily, but pretty close.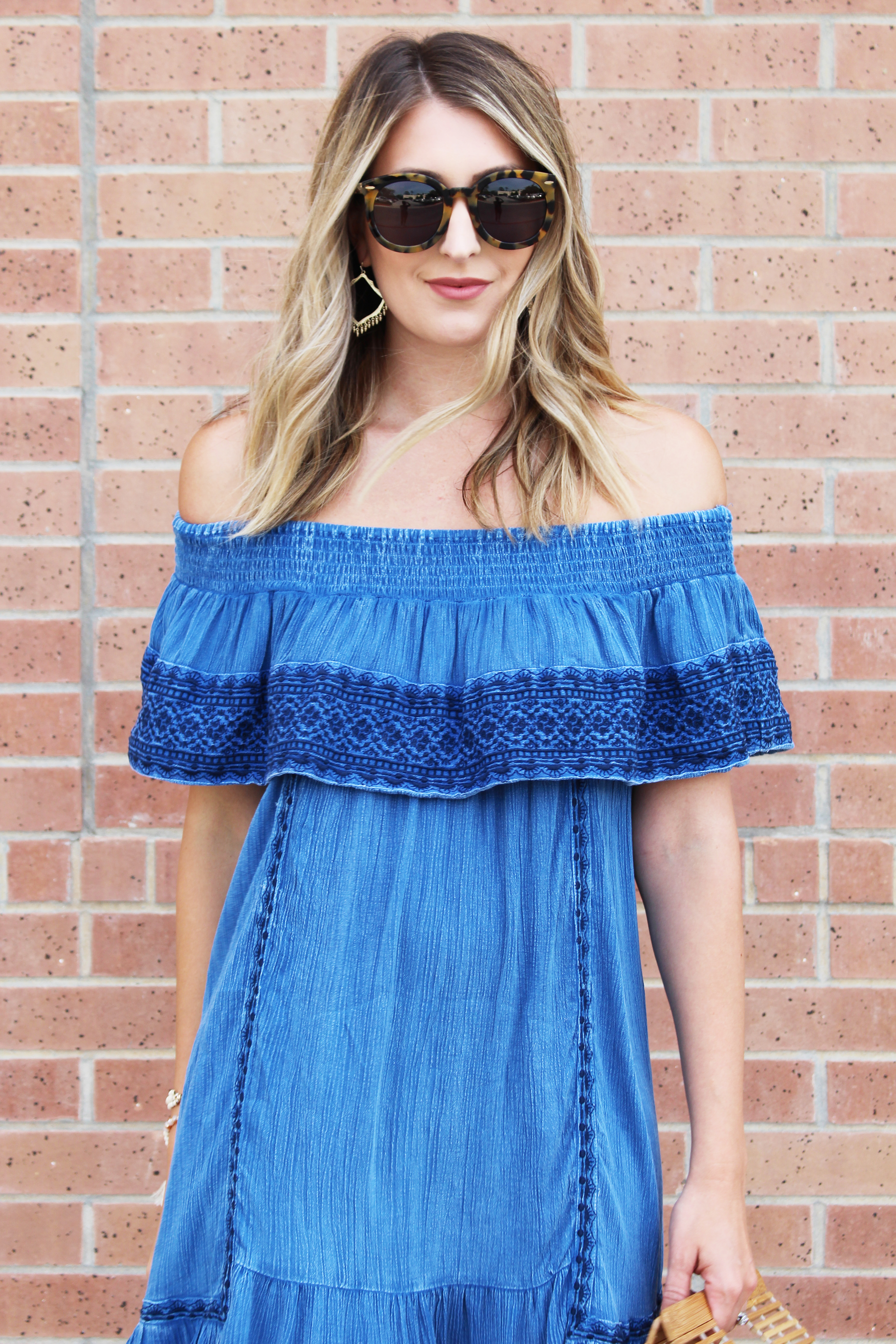 I love this dress paired with strappy sandals. I went with my flat studded sandals this time, but I recently got these that I think would look super cute with it too! I felt like my ark bag was the perfect finishing touch for this casual, beachy feeling dress. I also recently ordered this adorable cross body that would be perfect too! I just finished off the look with some fun jewelry, some pretty earrings and a fun tassel bracelet.
xo, Loren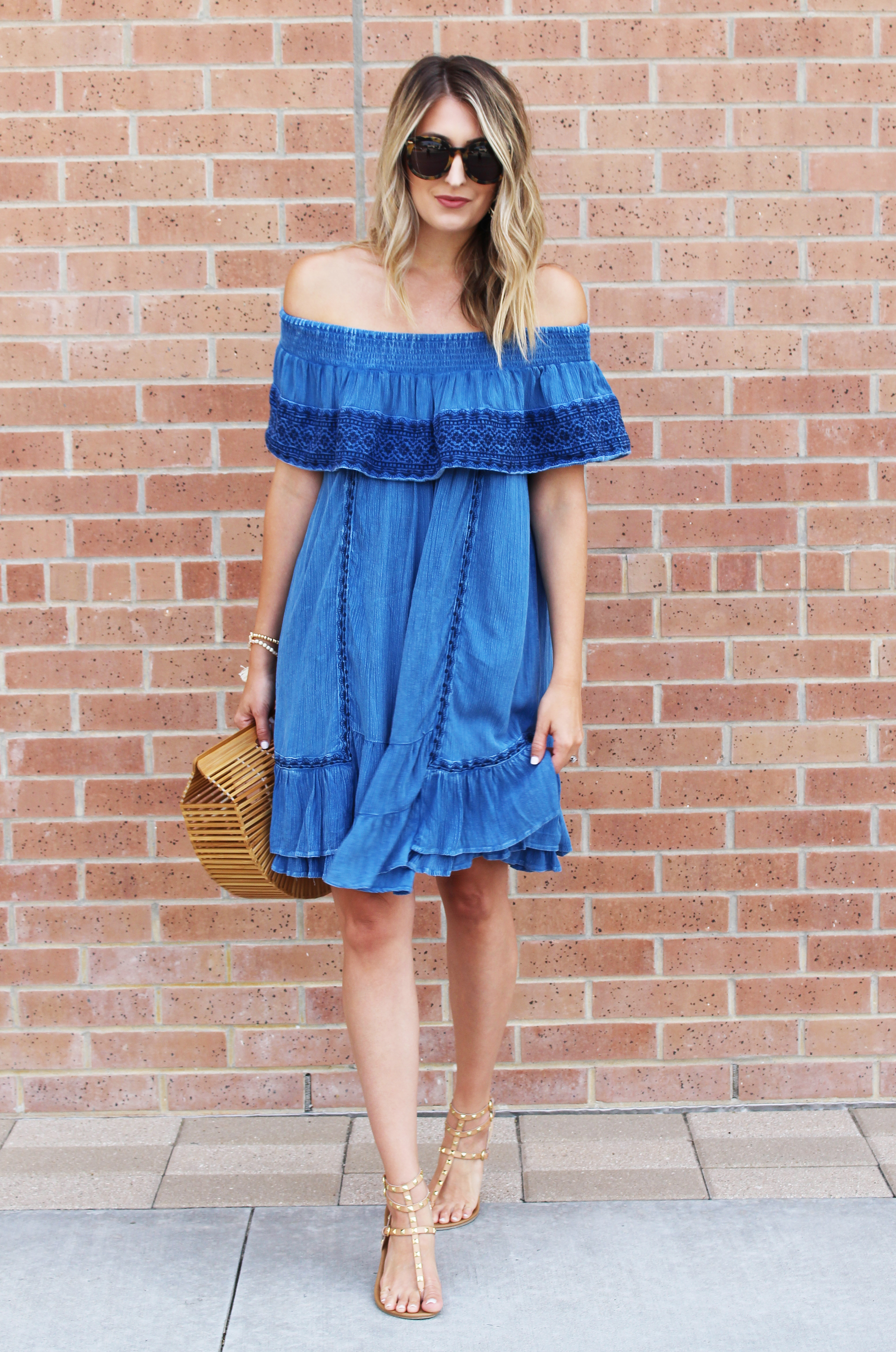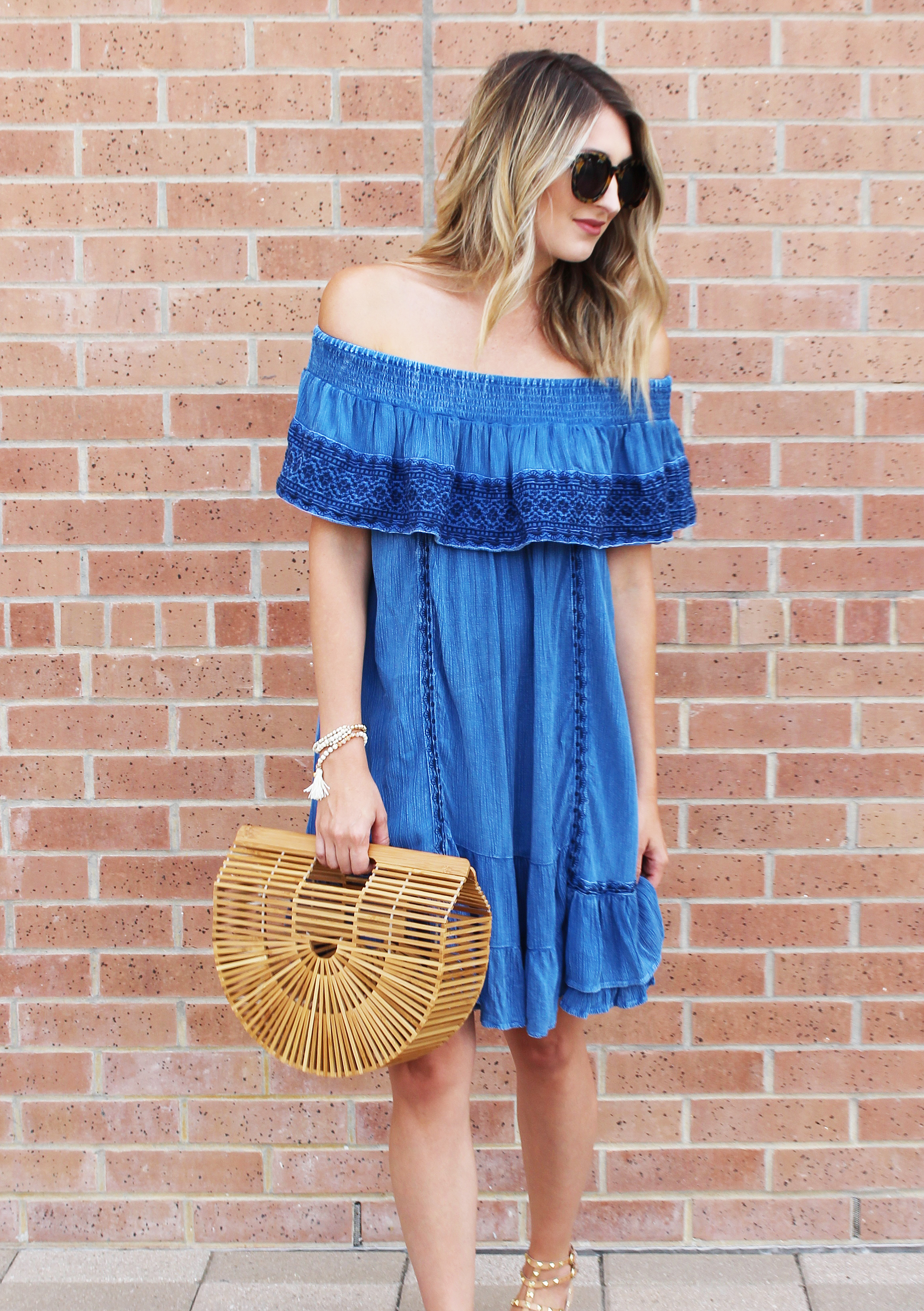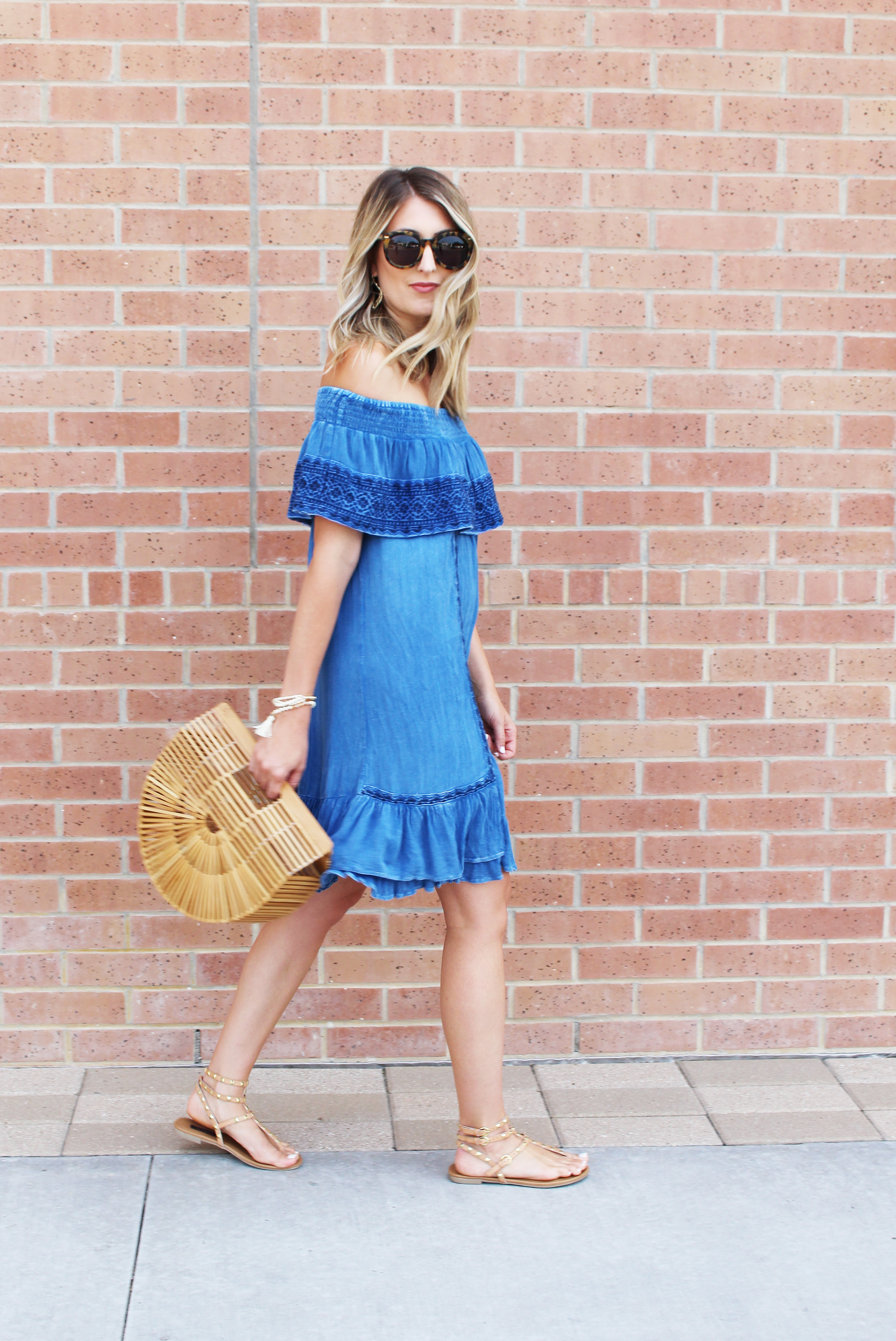 Dress: Muche et Muchette (only $78!) / Sandals: Target (sold out, similar here) / Bag: Cult Gaia / Sunnies: Karen Walker / Earrings: Kendra Scott / Bracelet: old, similar here