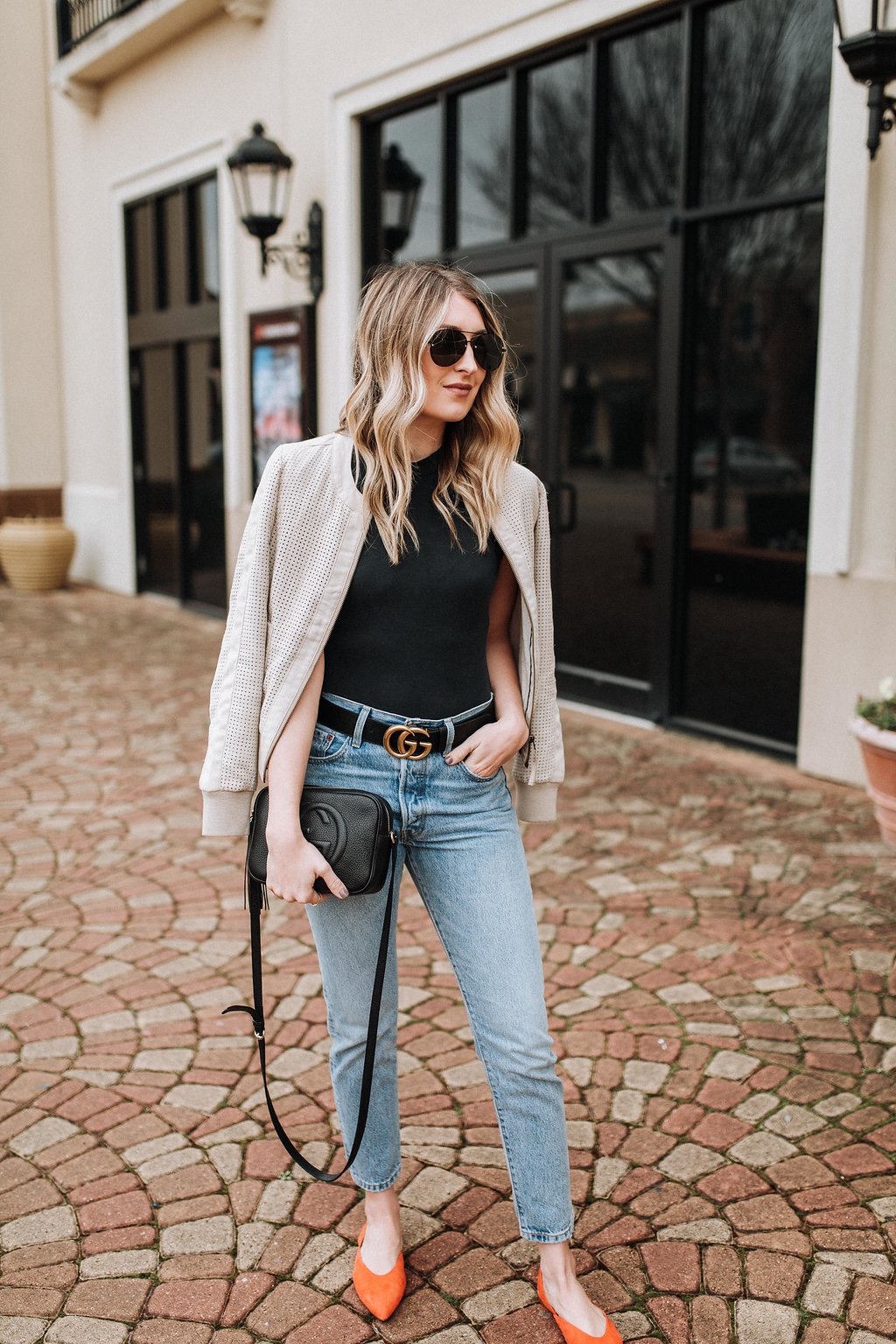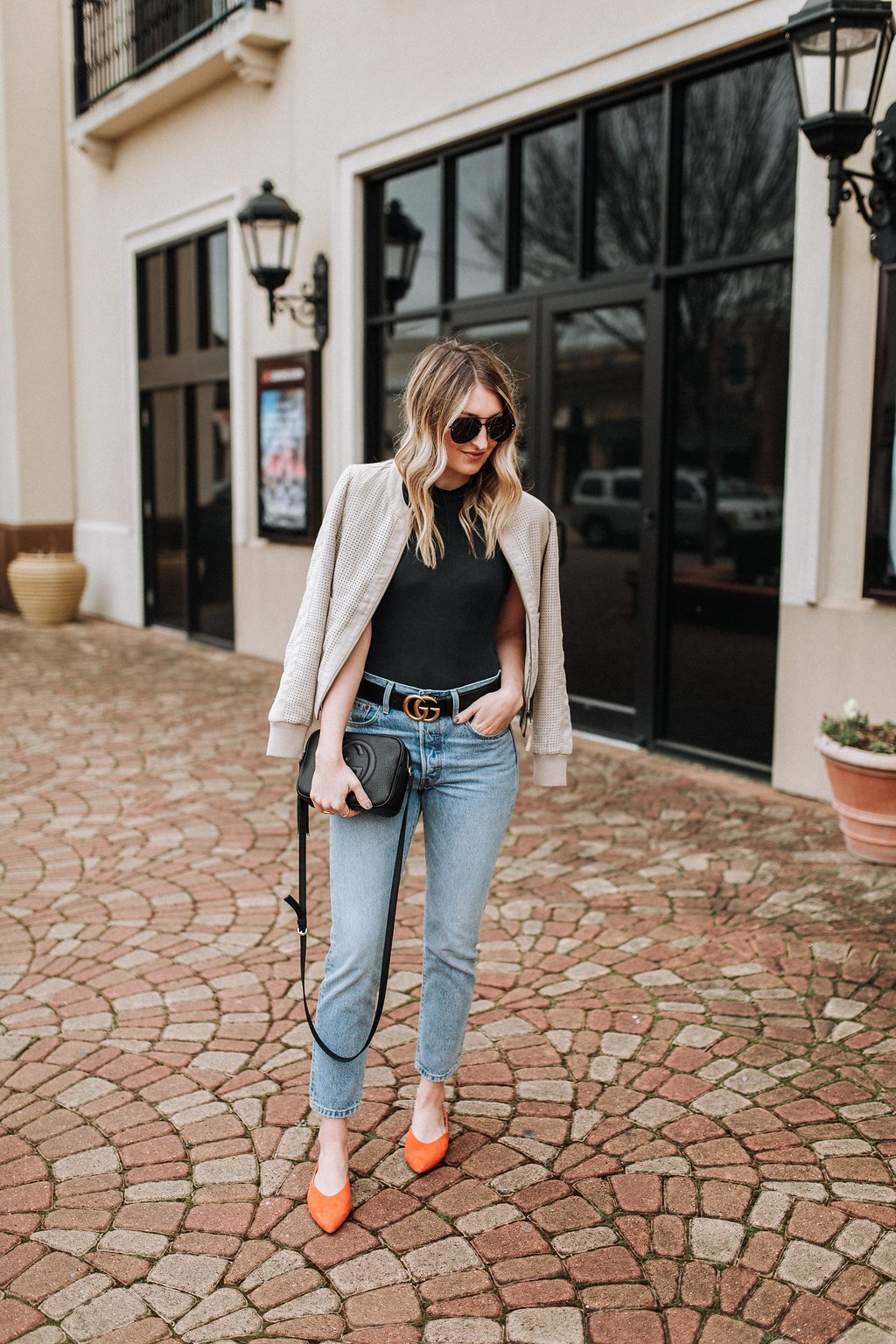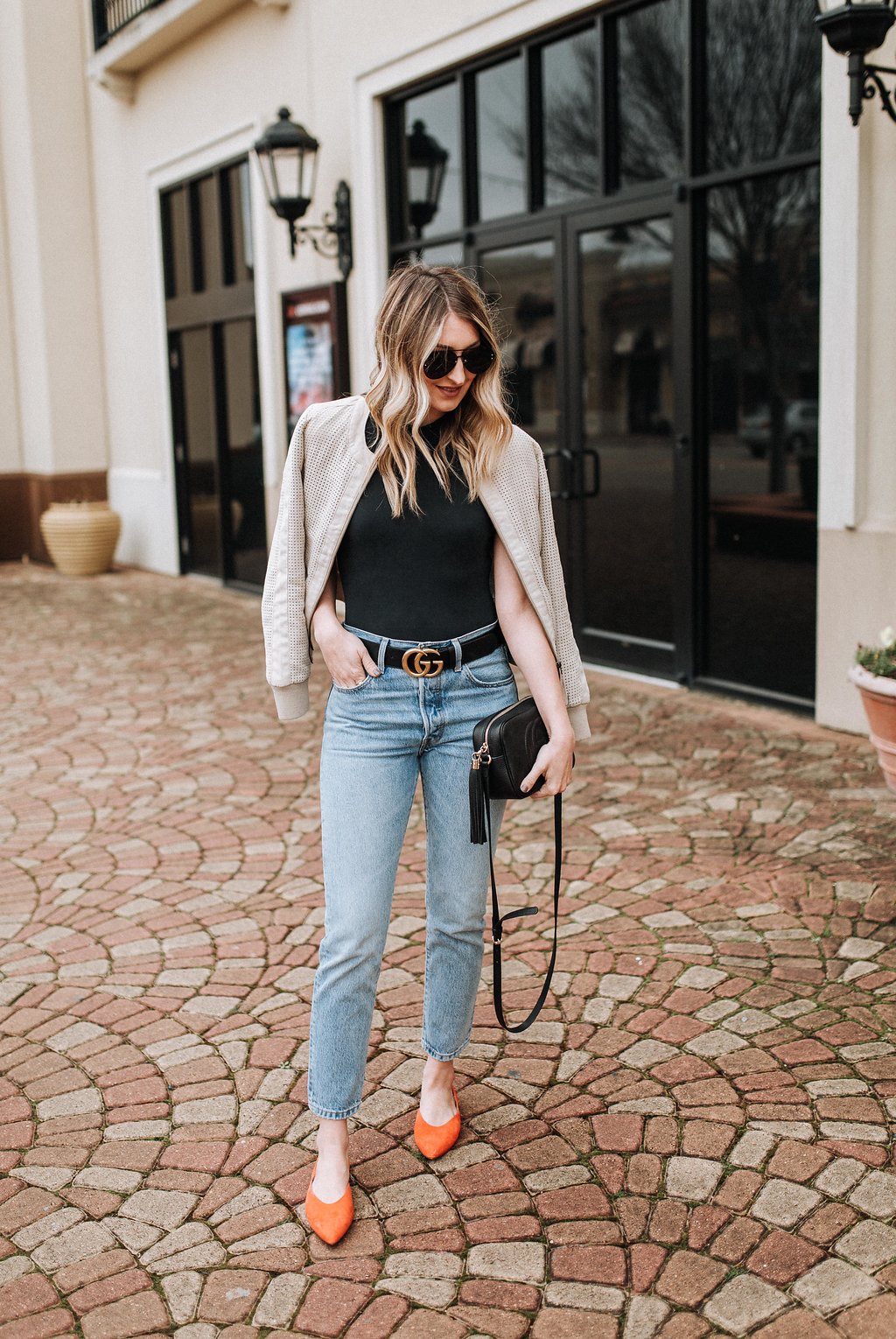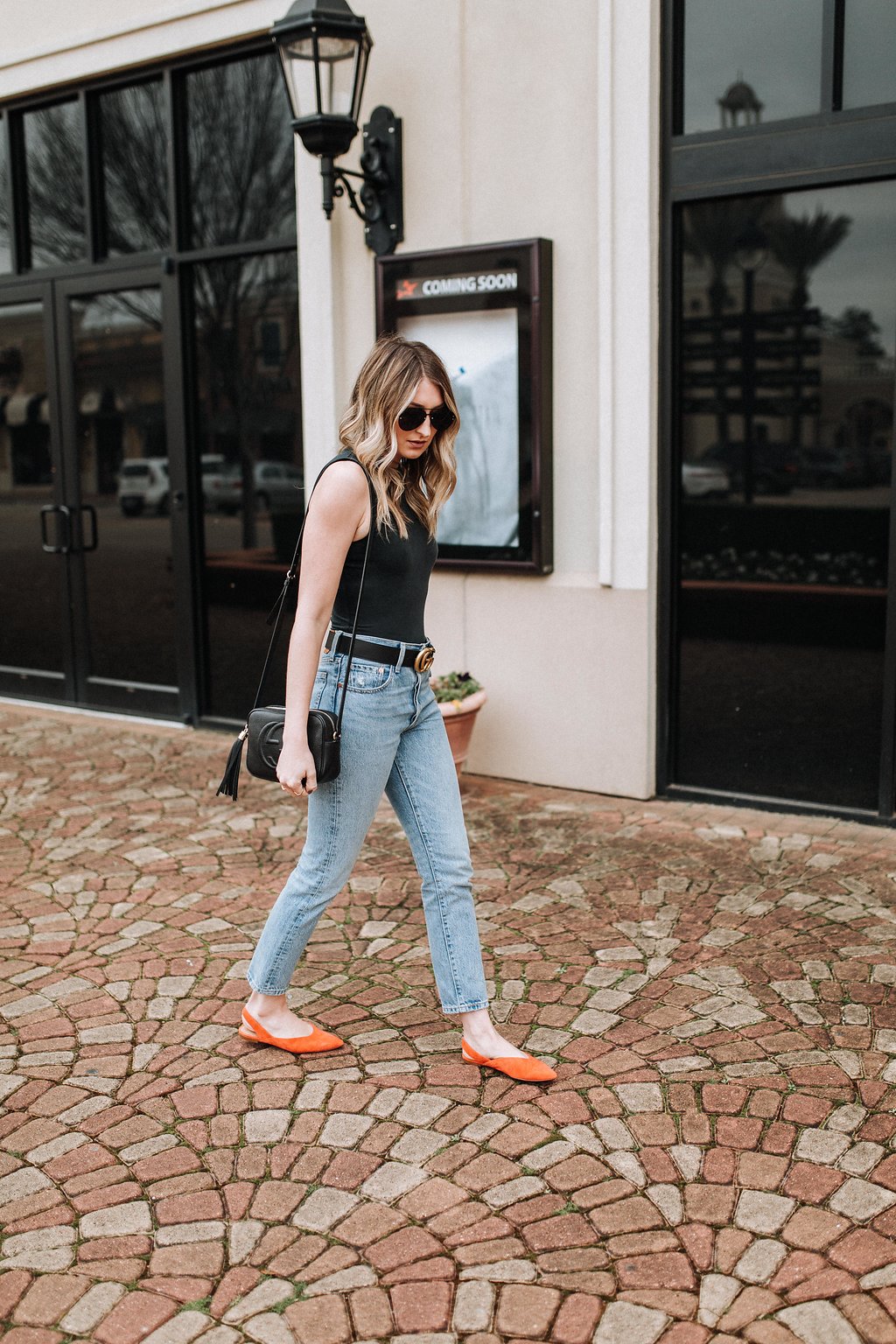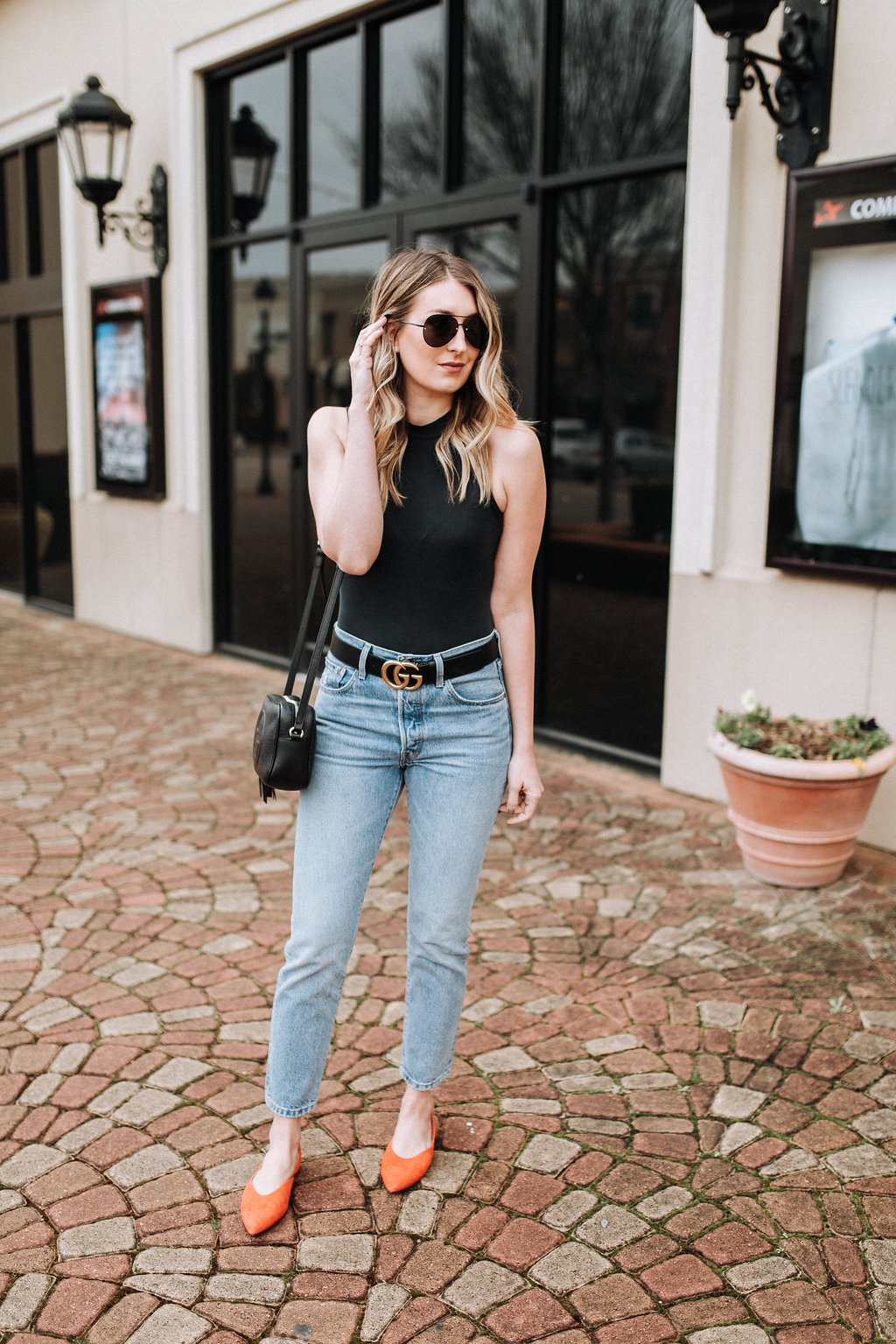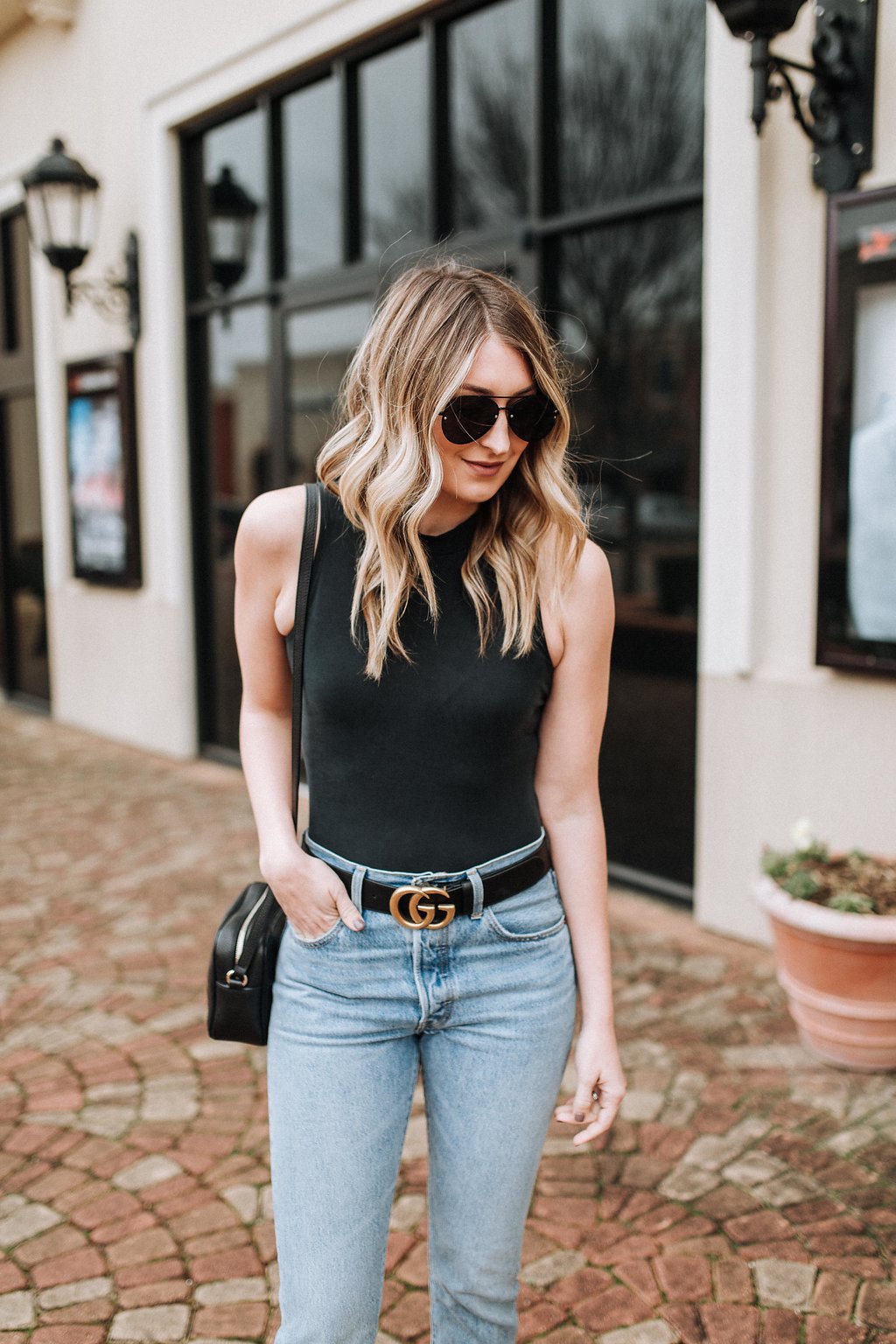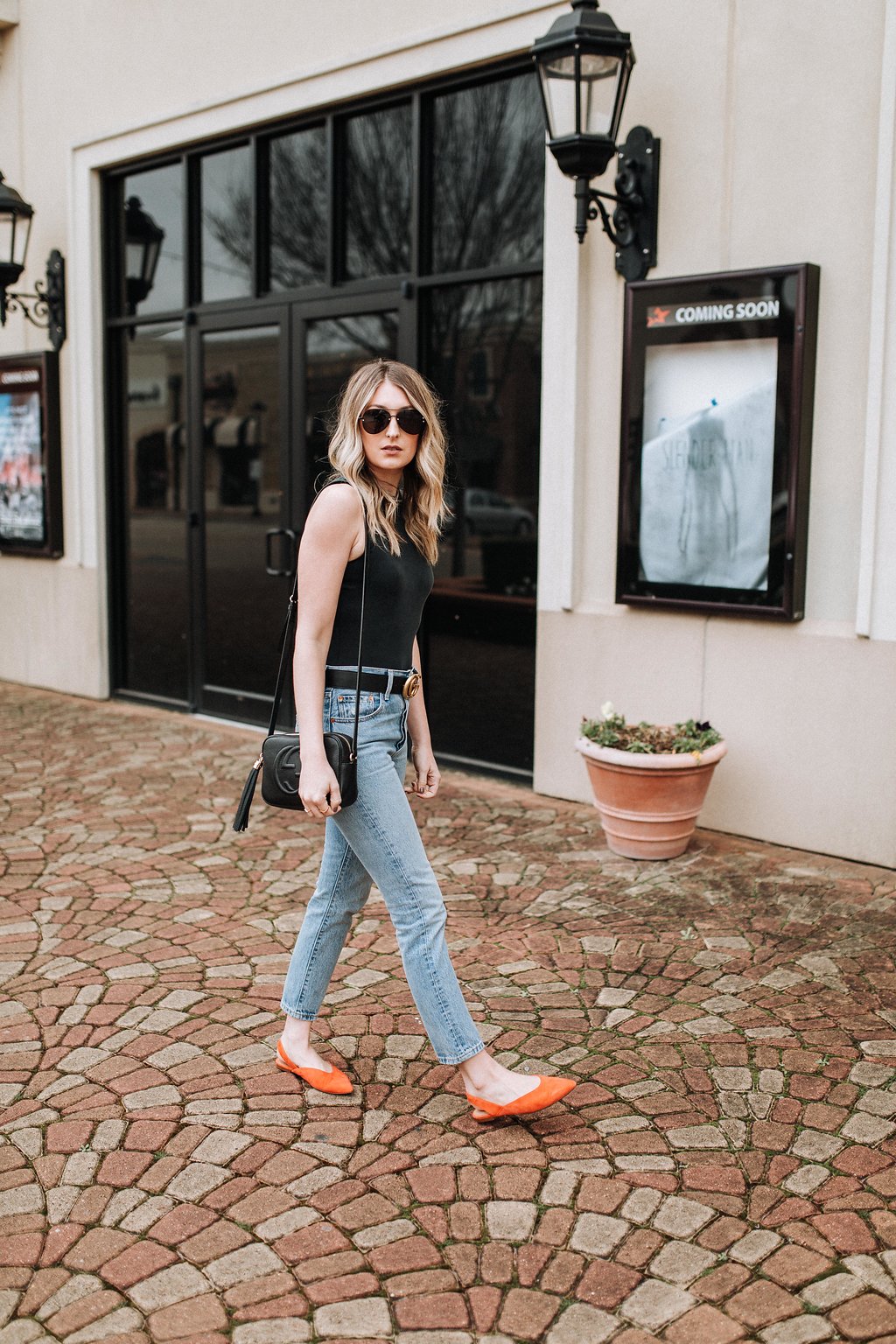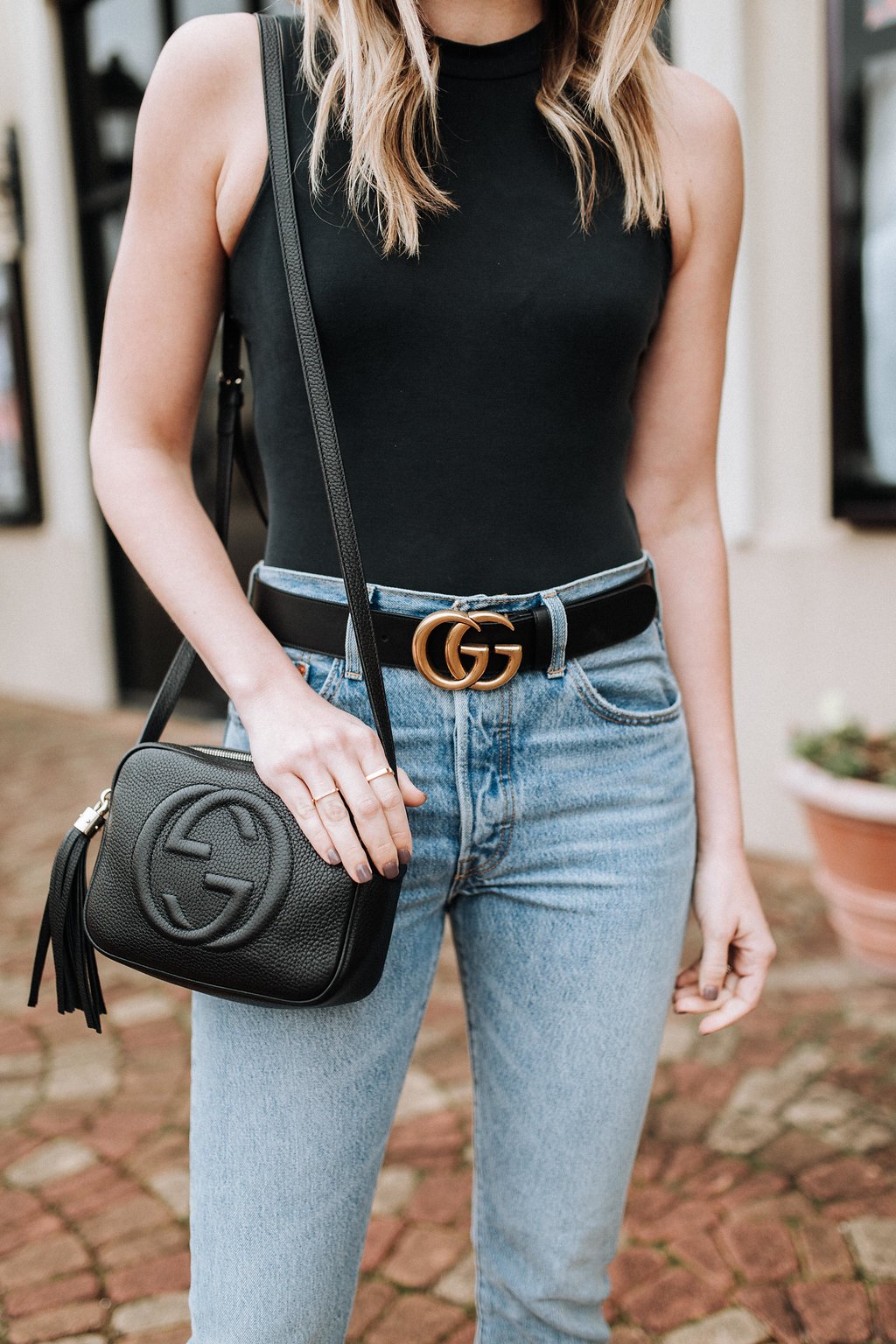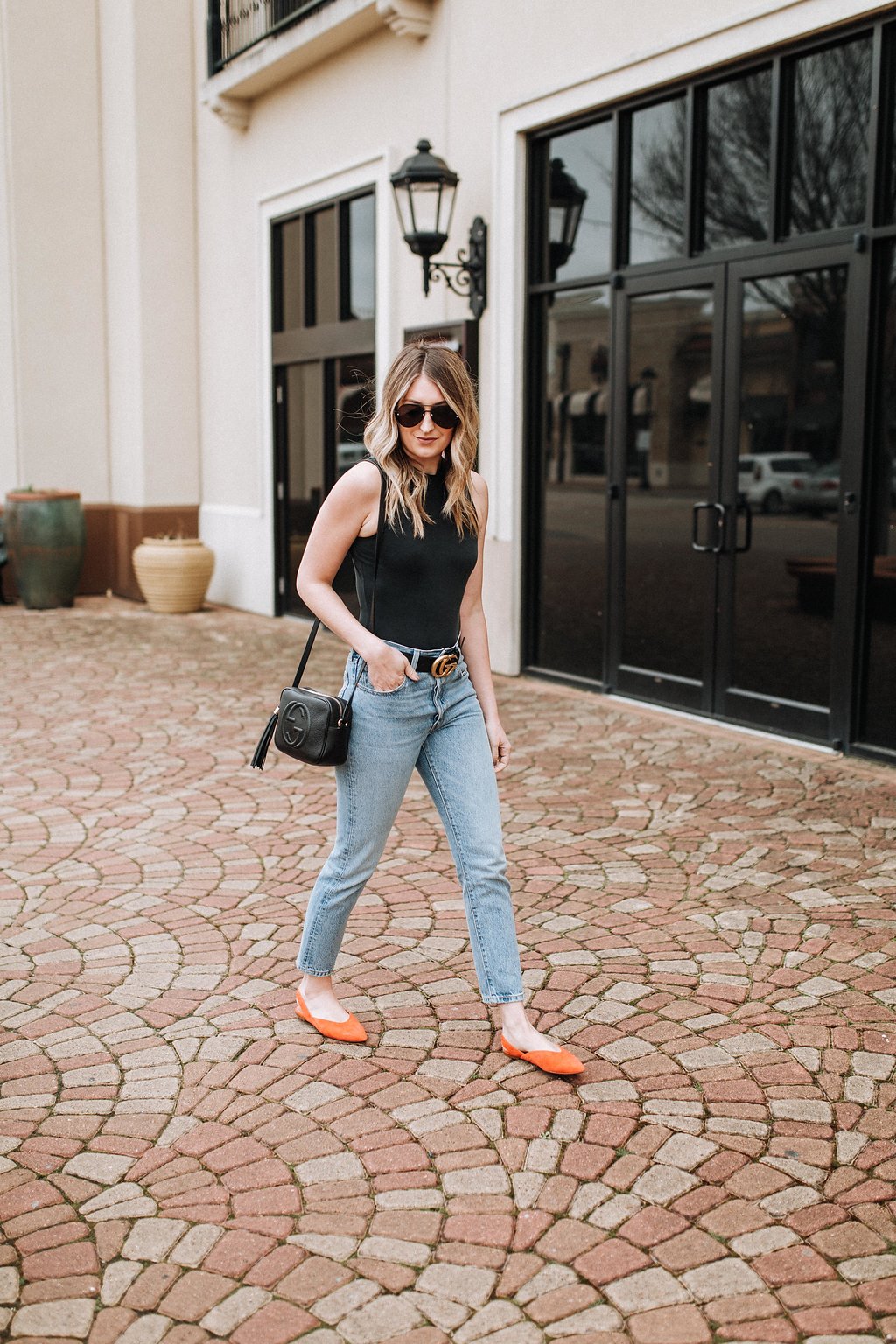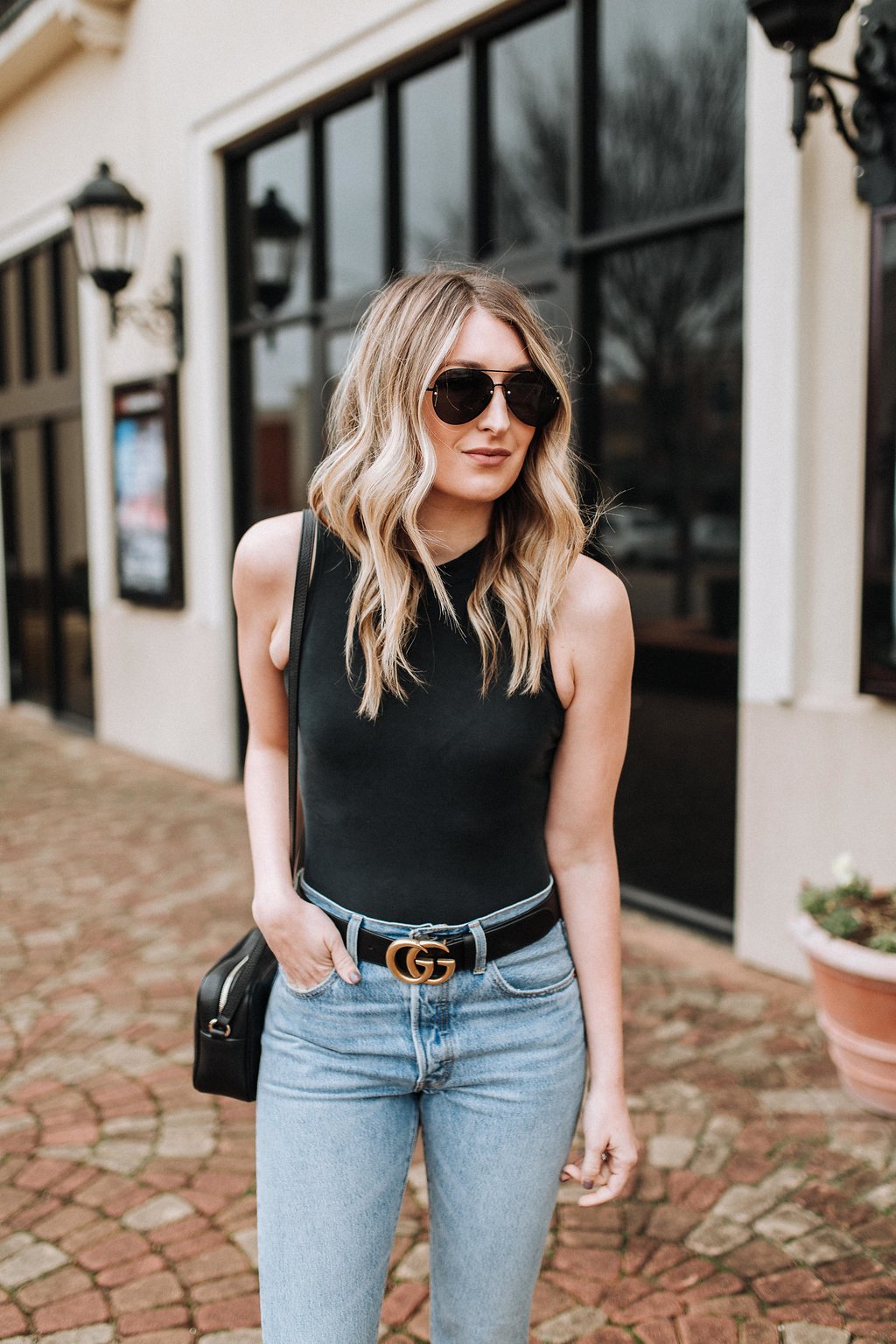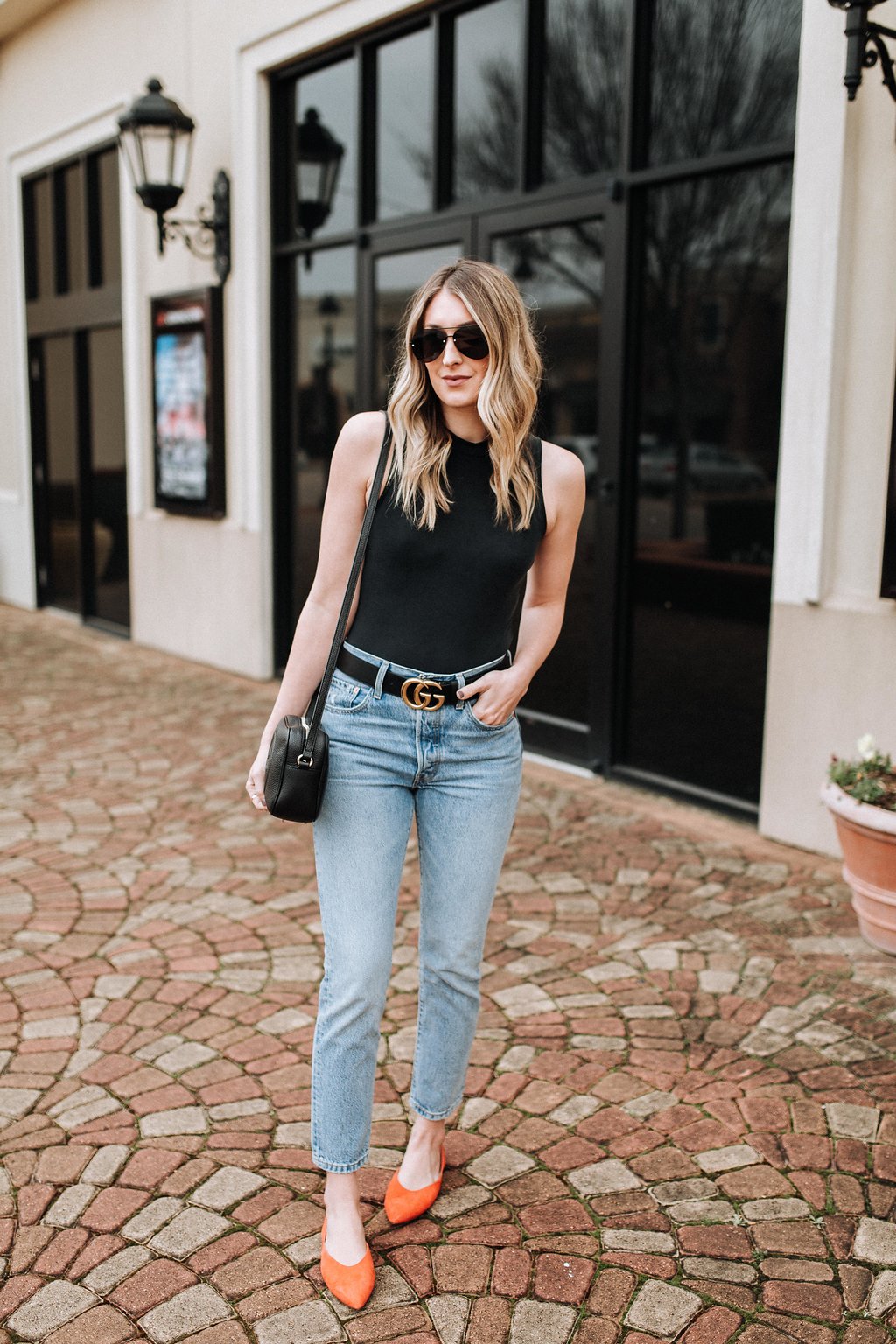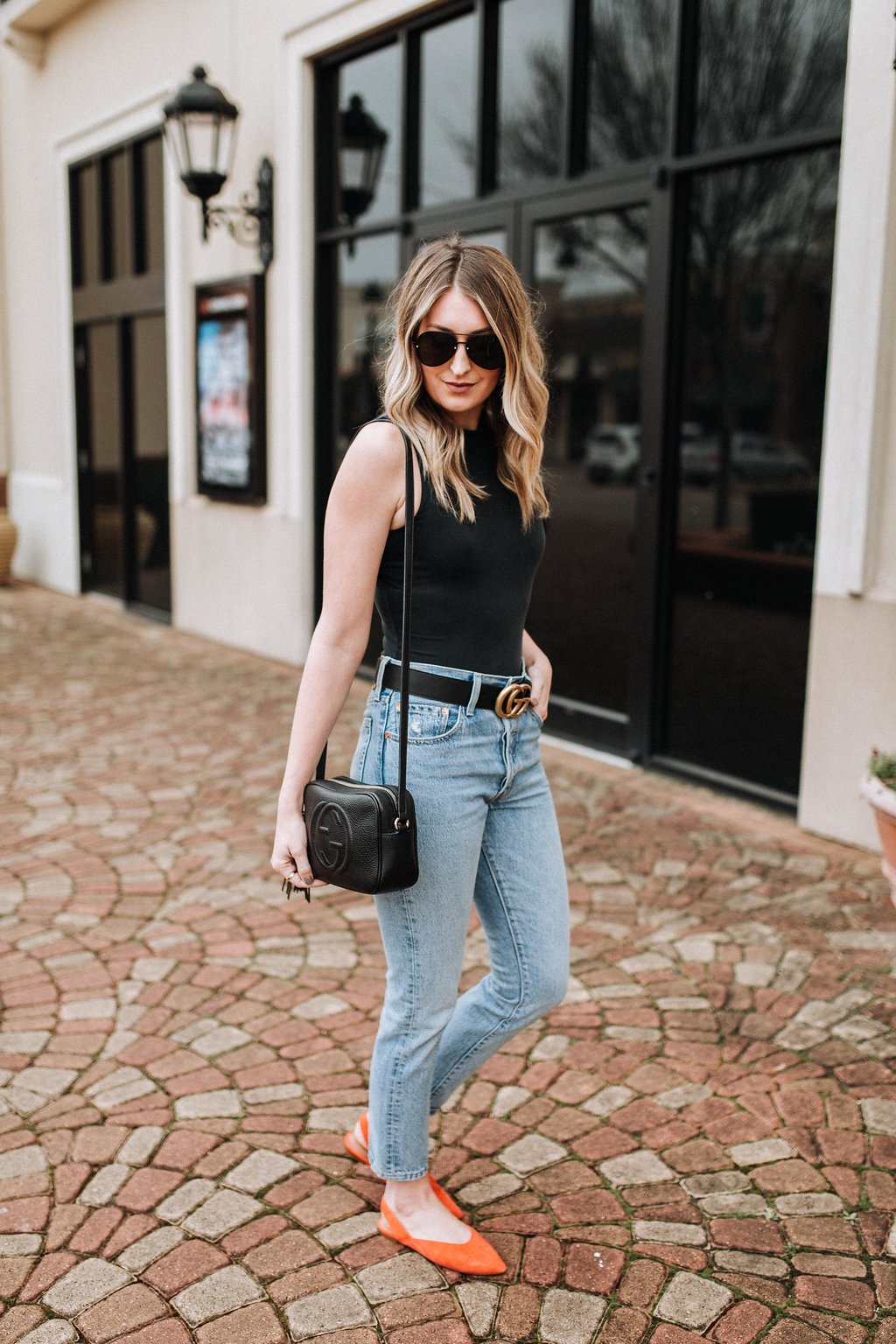 similar jacket / bodysuit / jeans / flats / bag / belt / sunnies
You guys, I have been wanting to give bodysuits a try for at least a year now…probably longer. The thing is, my stomach is not what it used to be. I have had two children via c-section and not only is my stomach stretched out, but the muscles just aren't what they used to be. On top of that I have a hernia, so getting my stomach flat again has been a STRUGGLE. It's definitely better than it was a year ago, but it is by no means flat, which makes the idea of a bodysuit a little scary. I am probably being too hard on myself, but still.
Anyway, my point is, this bodysuit is EVERYTHING. I have tried on countless options. My other struggle with bodysuits is that I'm too tall for most of them. This one is long enough, and so much more flattering than any that I have tried in the past. The material smooths everything out so well. I am wearing a medium in this one, and it's under $50.
I also have to talk about these jeans for a sec. It seems like it's always hard to find light wash jeans that aren't a boyfriend style. These are technically considered skinny jeans, but they have a more relaxed fit (think between boyfriend and skinny) and a higher rise, which is exactly what I was looking for. AND they are under $100. They do not stretch though, so I ordered a 27 (lately I've been wearing a 26 in jeans with stretch).
I think my favorite part about this outfit is the shoes though. I am not that into flats because I feel like they make my legs look short, even though they are long. Here's the thing: I'm 5'8″ but wear a size 7 shoe. That is super small for my height. Most people my height wear like a 9. I realize this sounds like a weird thing to talk about, but I swear flats make me look weird because my feet are too small. So I pretty much don't wear them unless they have a pointy toe. I absolutely love the way this pair fits, and the color is so fun for spring. I've found myself pairing them with a lot already. And guess what, these are also under $100. You're welcome.
xo, Loren
Photos by Julia Arceri Photography