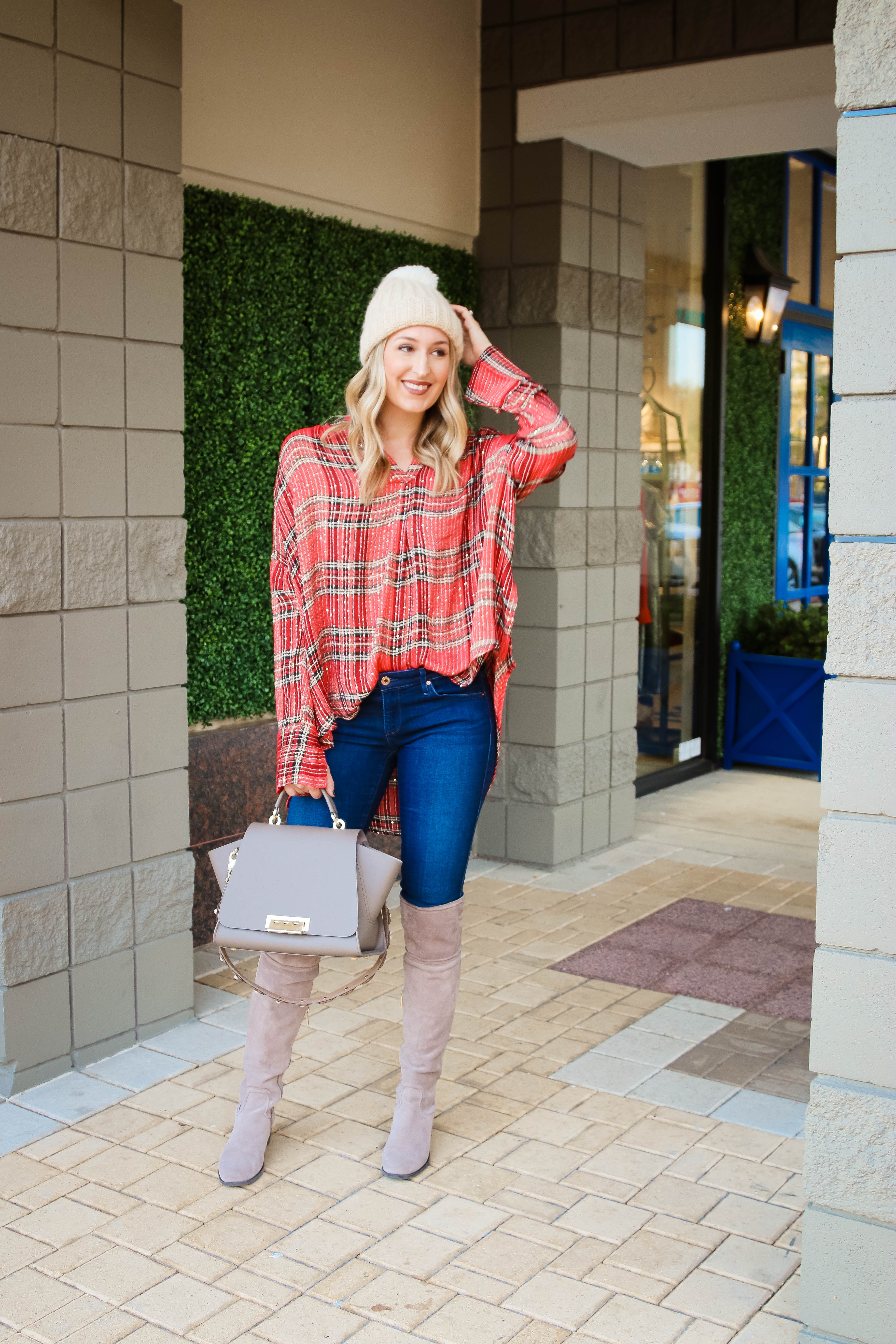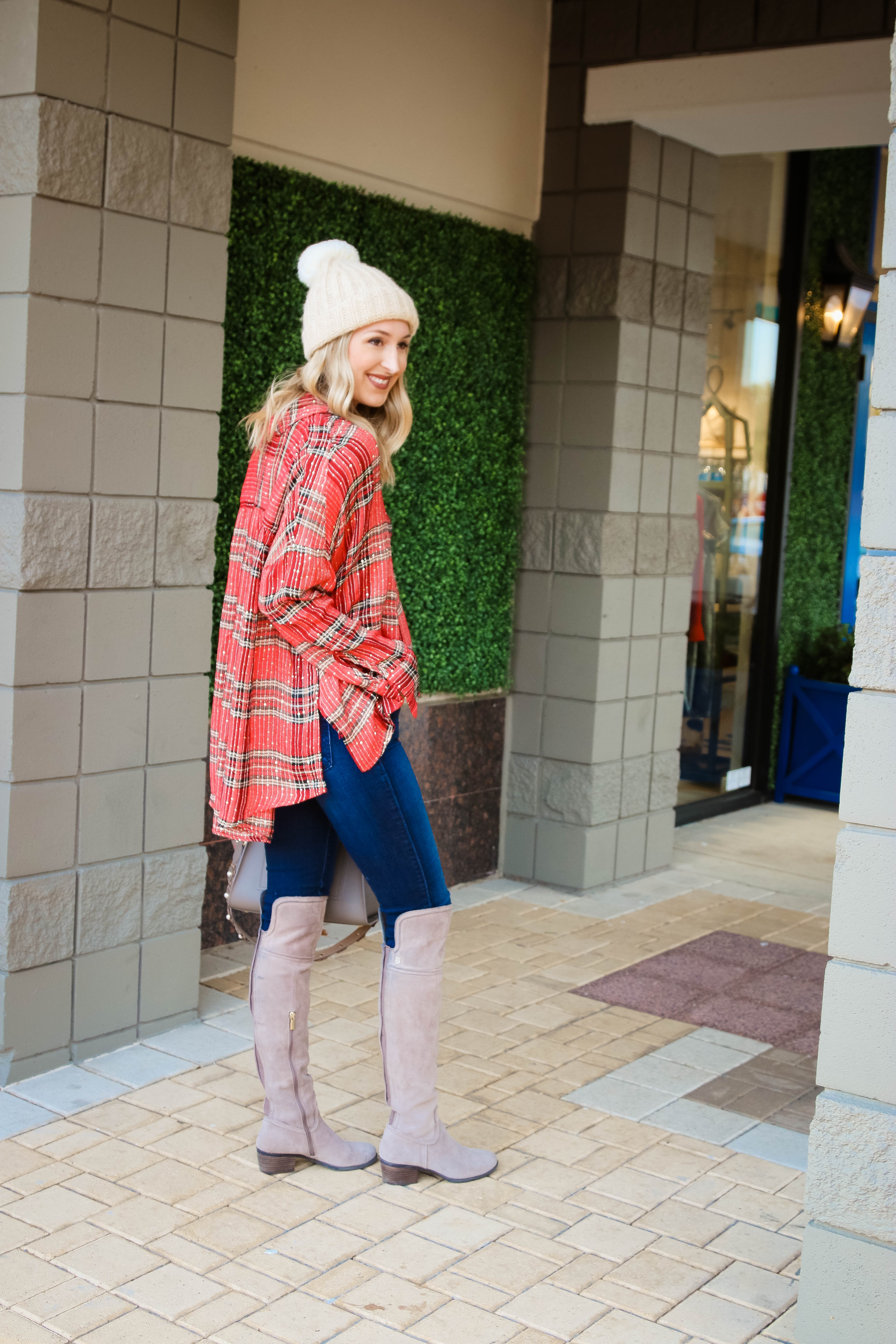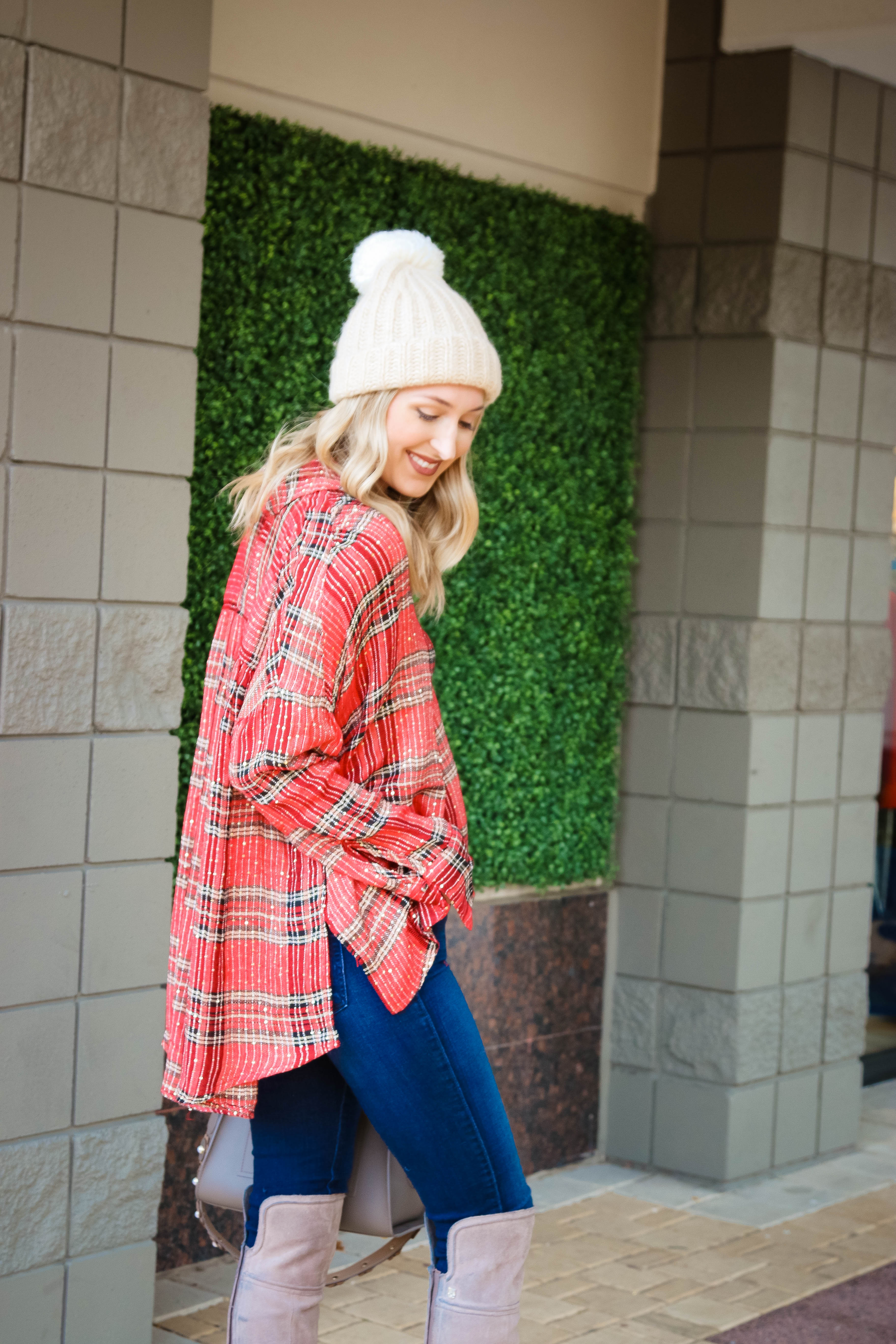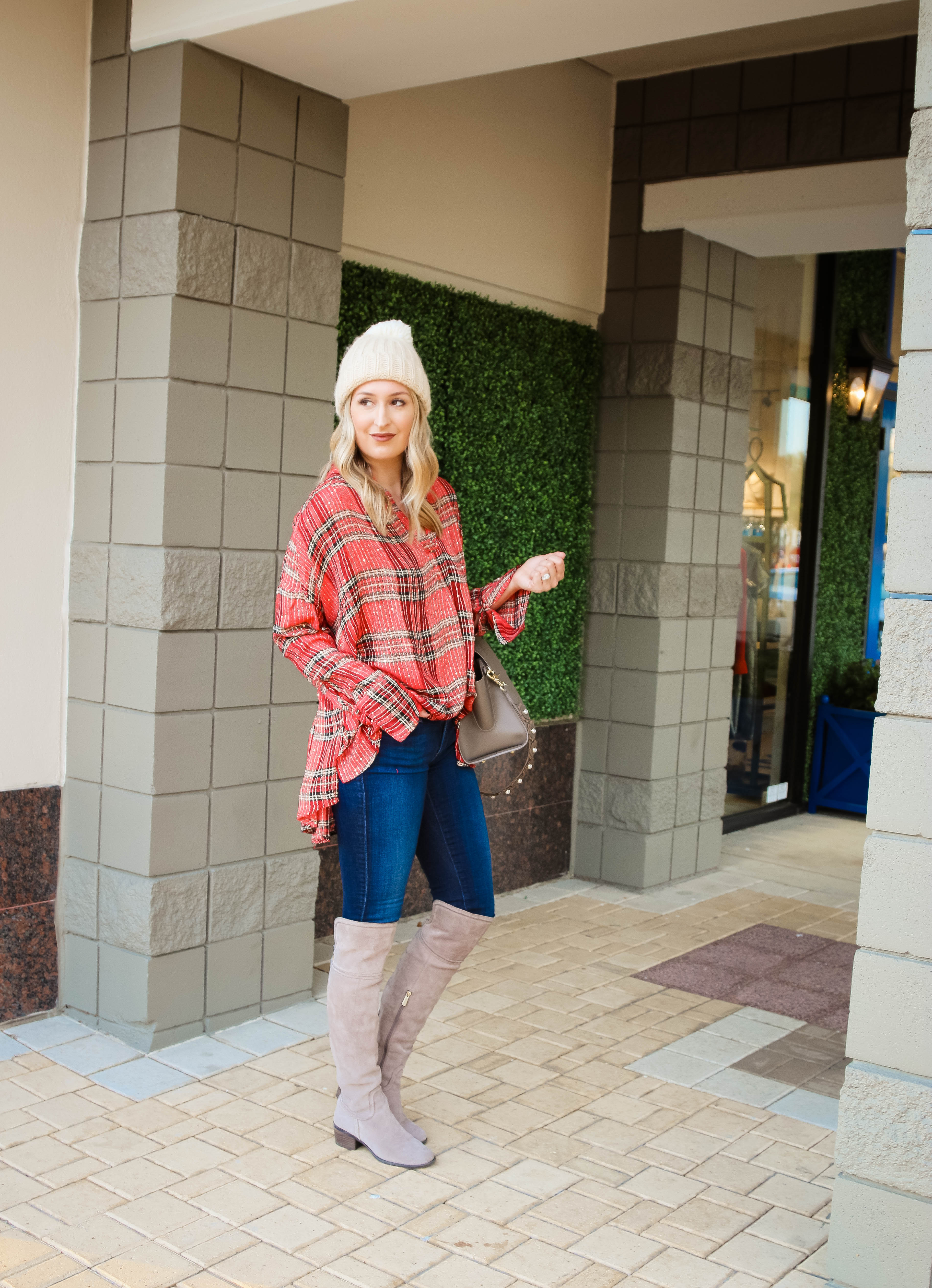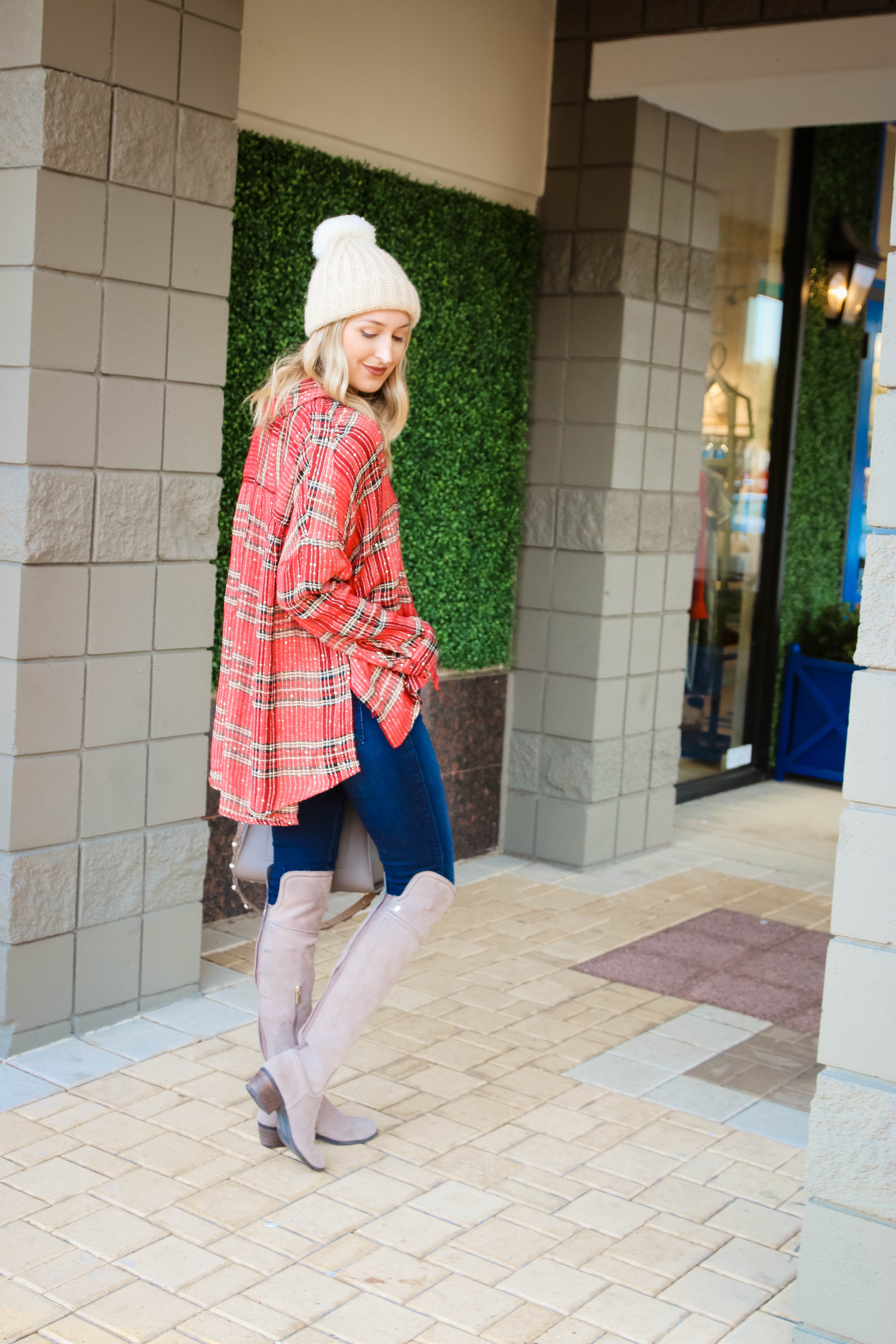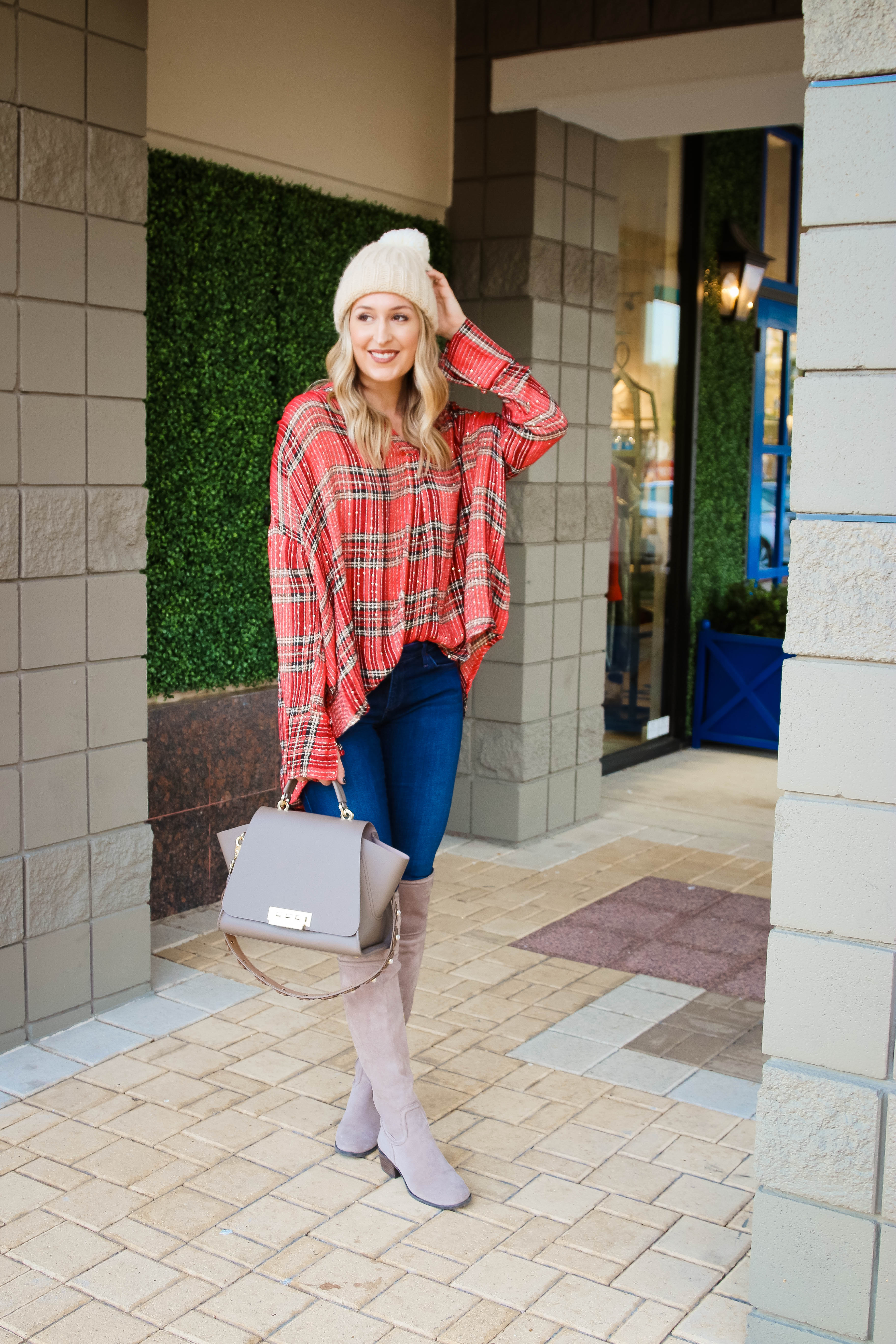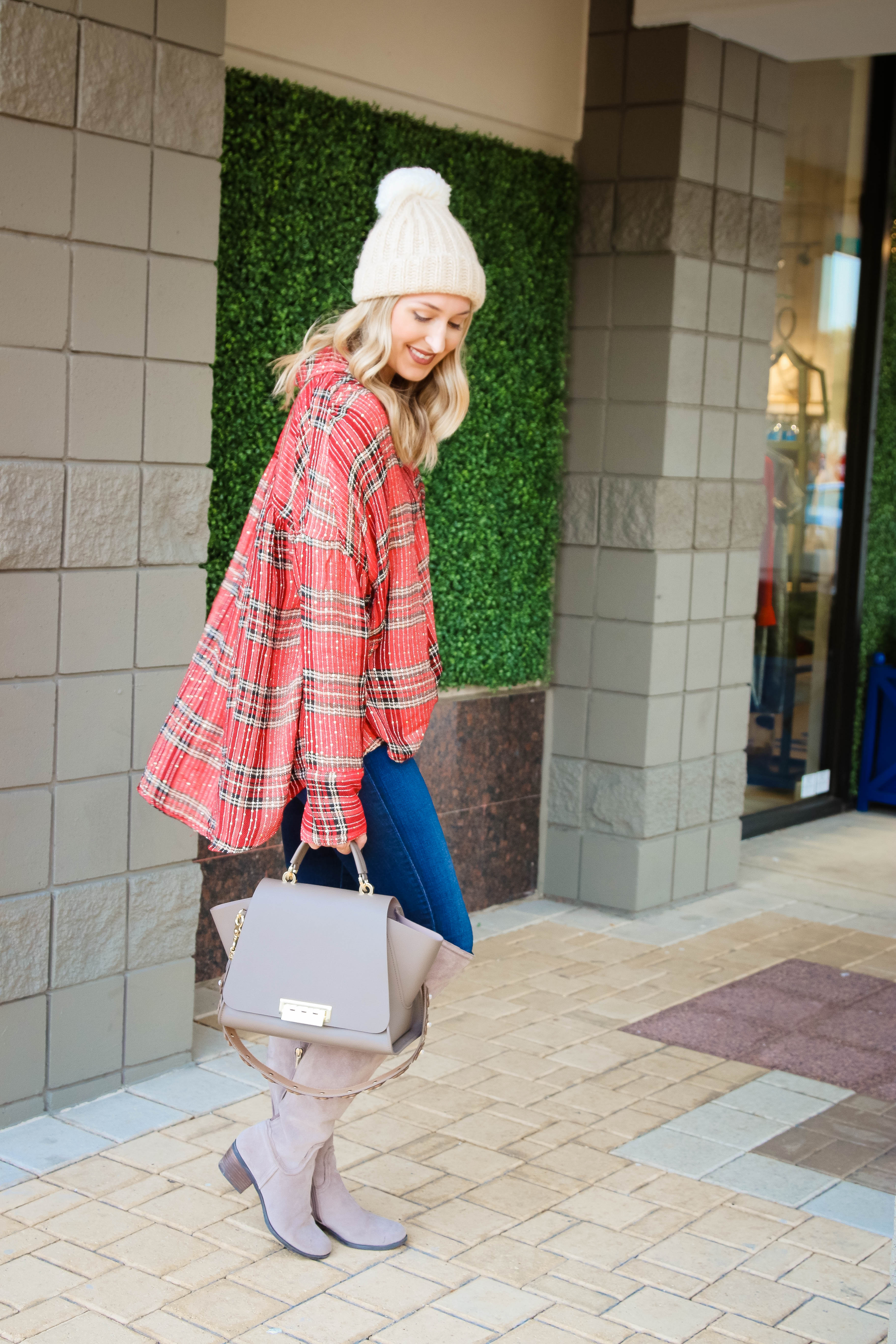 top / jeans / similar boots / similar bag / similar hat
Happy Friday friends! We are finally back in town from our trip to Florida. I'm sorry for being so MIA lately, this trip felt like we were running non-stop! We flew in Thanksgiving Day and spent a few days in Clearwater with Brad's family, then we all drove over to Orlando for a few days to send some time in Disney World, then we flew home! We had an absolute blast but it feels good to be home and getting into the full swing of Christmas!
Speaking of Christmas, can we talk about this plaid top?! This tunic was definitely love at first sight for me. I mean, the plaid, the subtle sparkle, the oversized fit…I'm obsessed with all of it. To be honest, I don't usually spend this much on a top, but yes, I am that in love with it, so I splurged. I love the red for the holidays, but it also comes in a couple other colors that aren't quite as "festive" as this one. Believe me, I'm going to try to squeeze this top in as many times as possible this holiday season!
For this look I paired it with classic dark skinnies and my favorite grey over the knee boots. This pair is several years old, but I stumbled across this pair that is really similar. I love this top dressed down a little with this this cozy beanie for a casual holiday look. But you can totally dress this top up with heels and some statement earrings too!
Hope you all have a good weekend! I think we might take our kids to see Coco tomorrow, so I'm super excited!
xo, Loren
Photos by The McRaes Photography