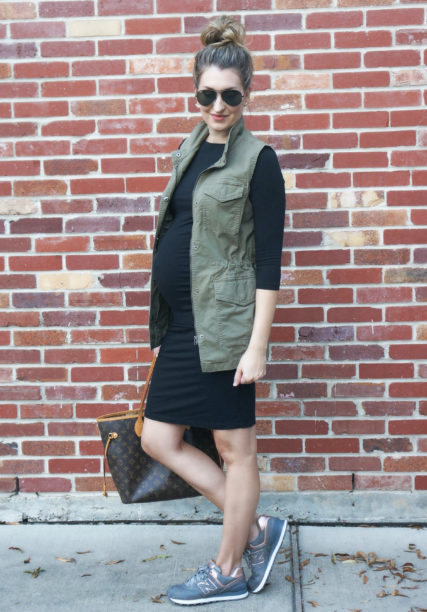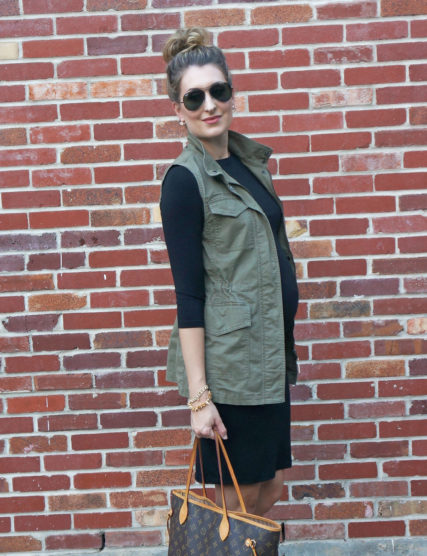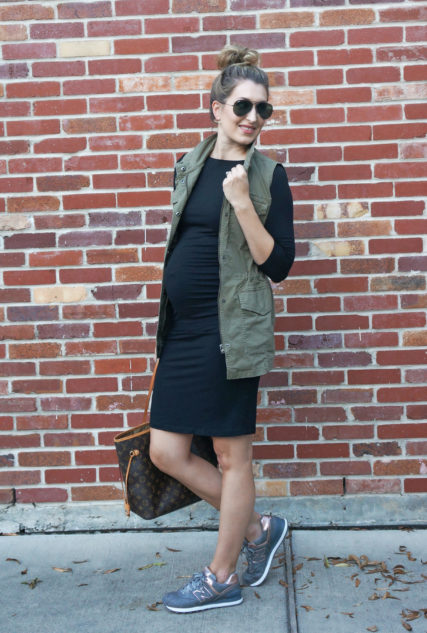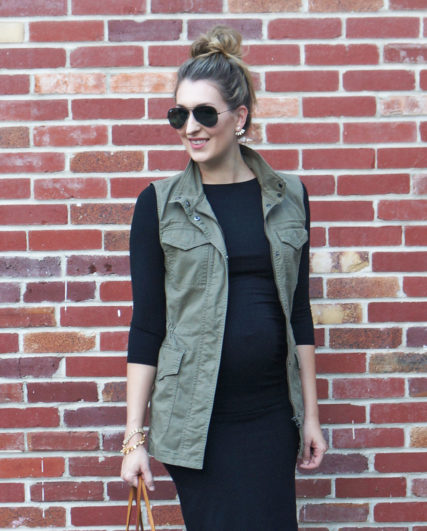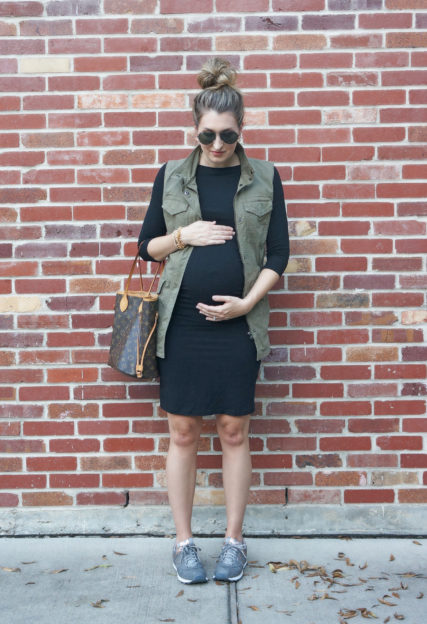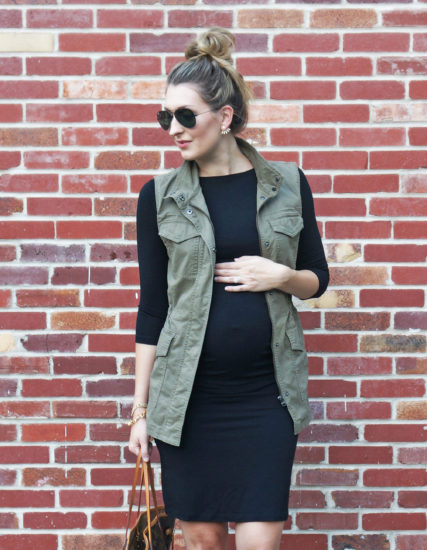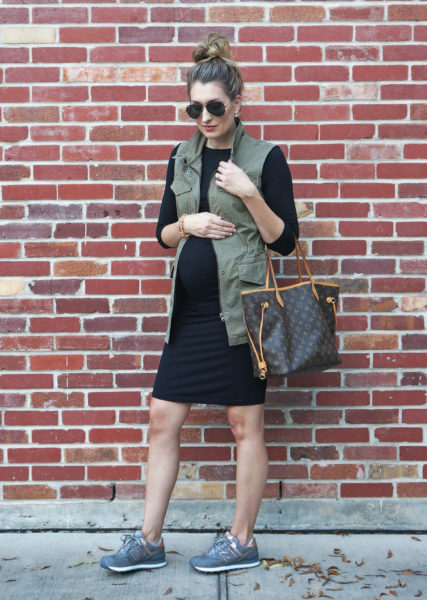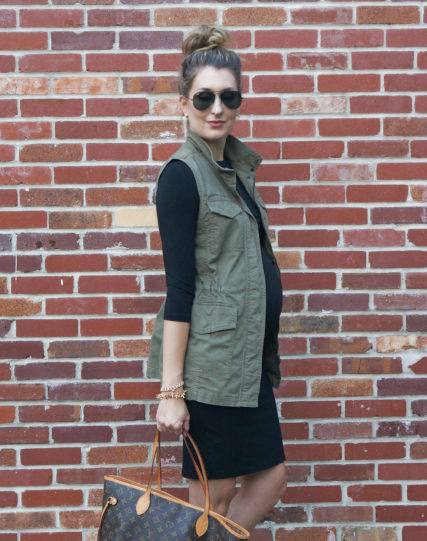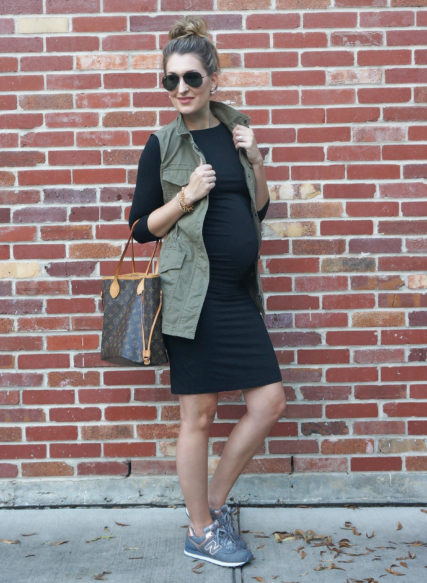 Dress: Seraphine Maternity / Vest: Banana Republic (similar) / Sneakers: New Balance (color no longer available, but I am OBSESSED with these!) / Sunnies: Ray-Ban / Ear Jackets: Bauble Bar / Bracelets: Stella & Dot (here and here)
For about a year now I have seen the sneaker trend take the fashion world by storm, and I have wanted so badly to get in on it. I am not typically a sneaker person. I own a pair of plain white Converse that I occasionally wear, but that's about as far as I take it. I have always only owned sneakers for the purpose of running and working out, which I don't do much of. I bought these sneakers a while back, and when I saw them I thought they would be the perfect pair for me. I mean, they are gray with gold accents! Anyway, so I bought them and am still trying to figure out ways to work them into my daily life without looking like a mom who just gave up and threw on sneakers with whatever outfit I have on that day.
I figured I'd start simple, with a black body-con dress. This maternity dress can easily be dressed up or down, so since I was trying to go for that casual, street-style look, I layered it with my military vest. Another thing I am still trying to master…the messy top-knot. I have really long, super-fine hair, but I have a TON of it. So getting it to stay up at all is a huge feat because ponytail holders are constantly slipping out of my hair after I take even just a few steps. But I attempted it for this look anyway, after my mom told me I should try to wear my hair different ways in my posts. 🙂 As far as accessories, I just added a couple of my go-to bracelets, and went with an ear jacket instead of a plain stud, since my hair was actually up and you could see them!
xo, Loren