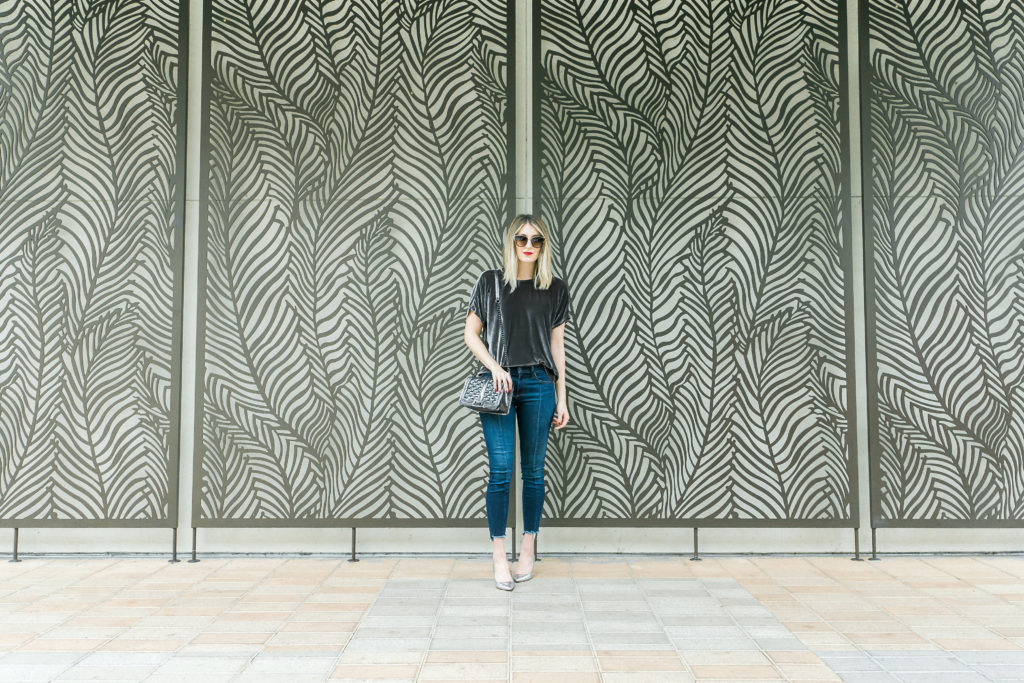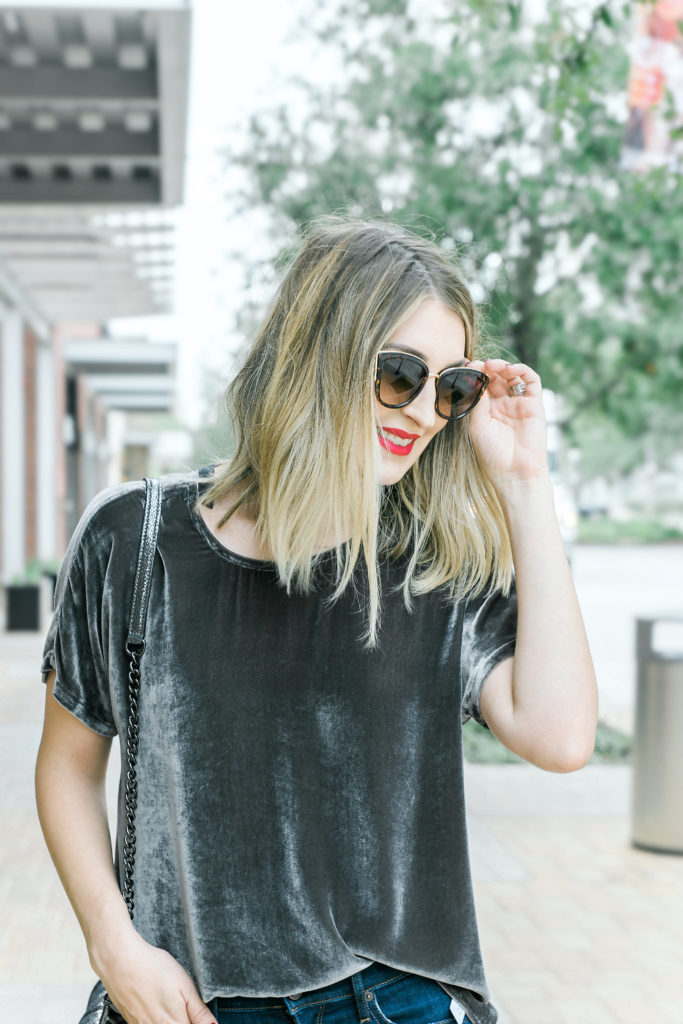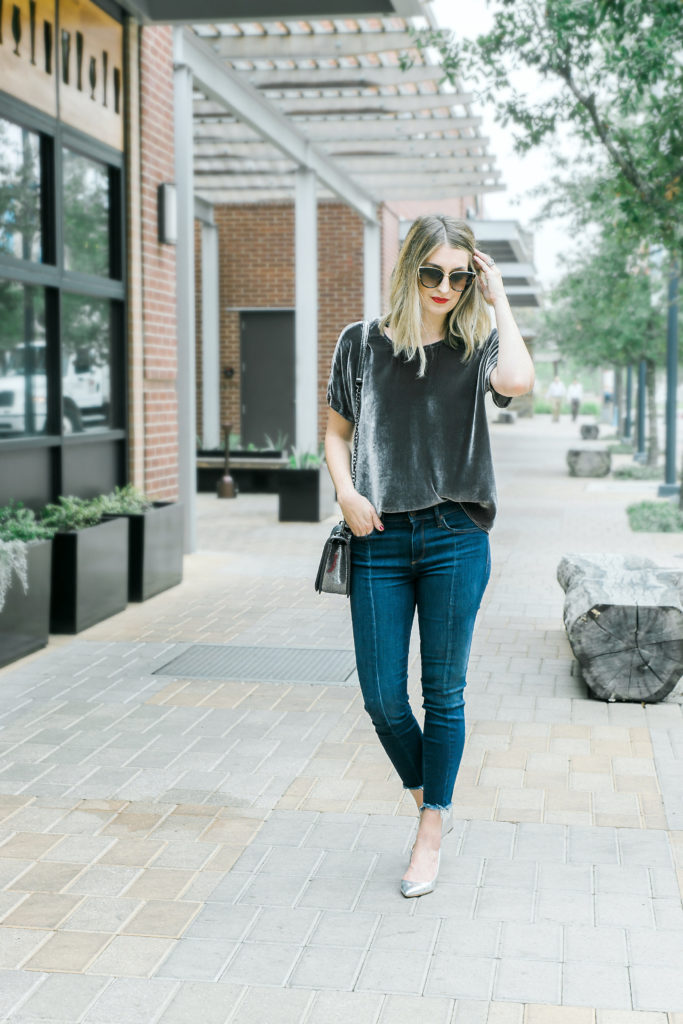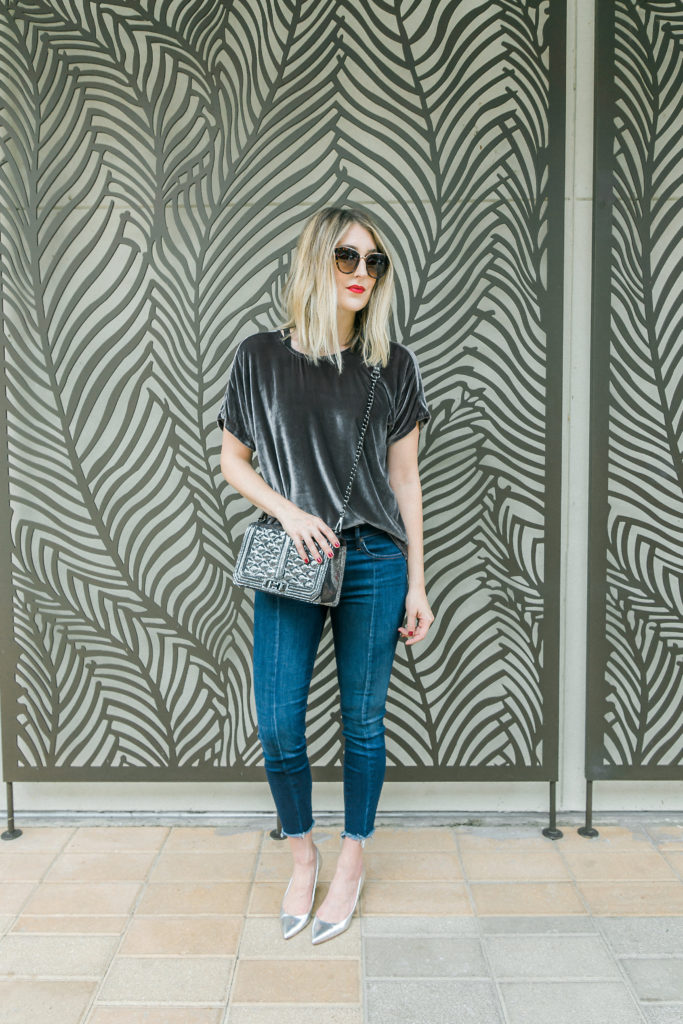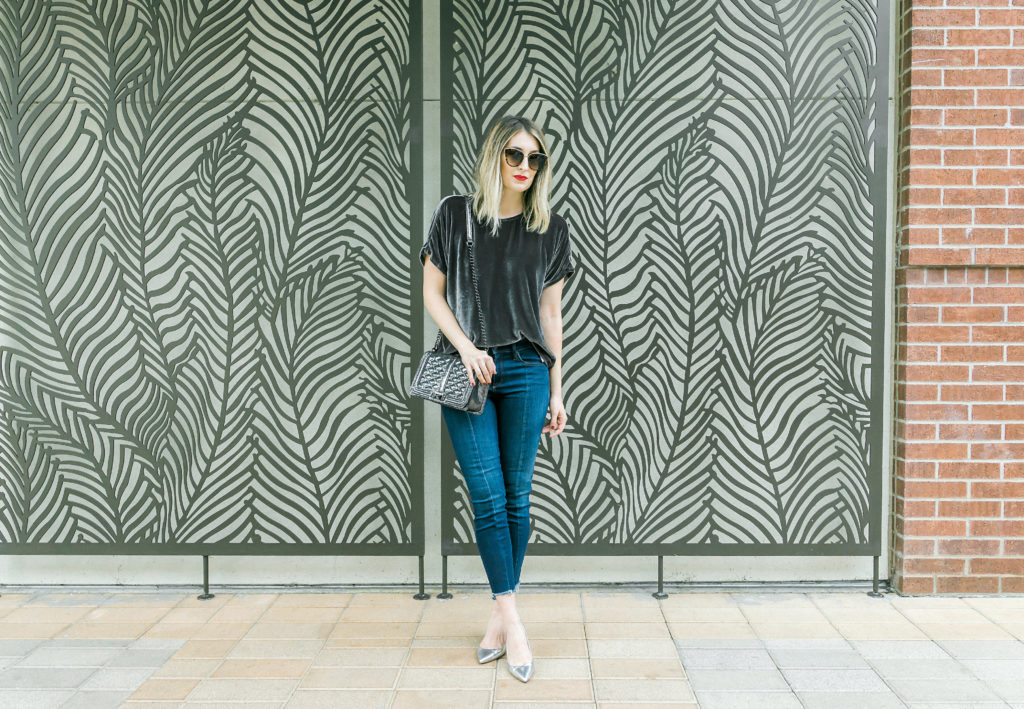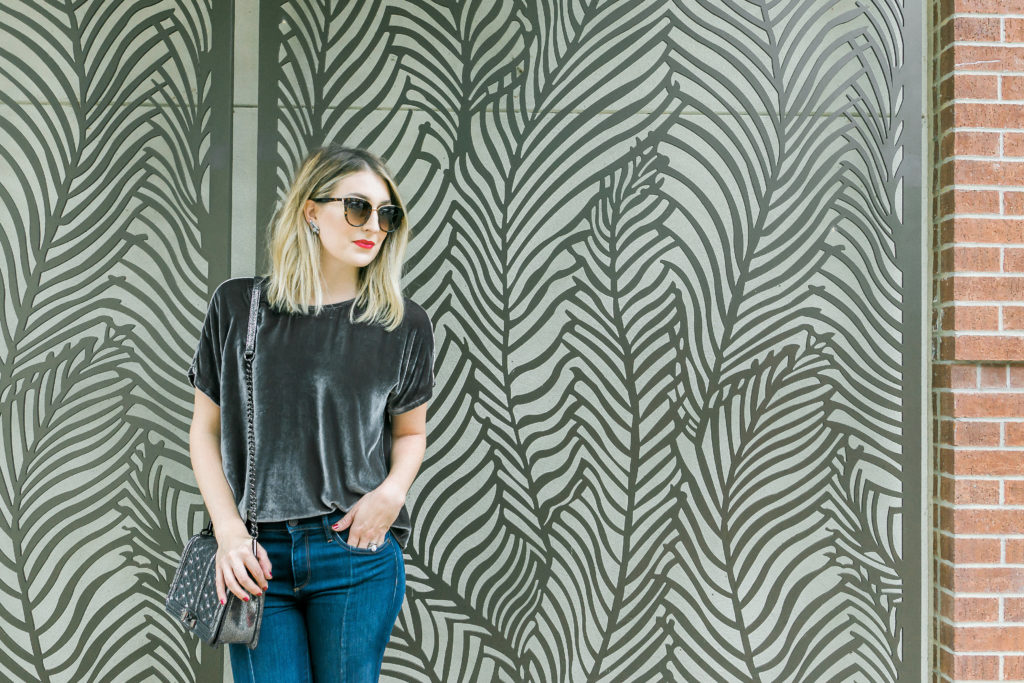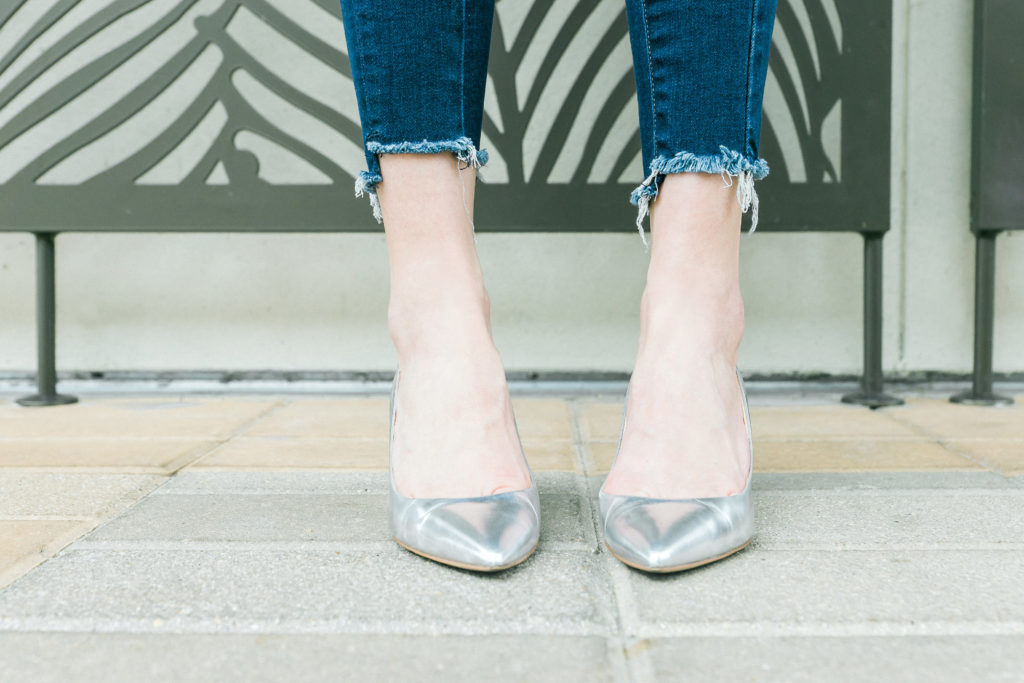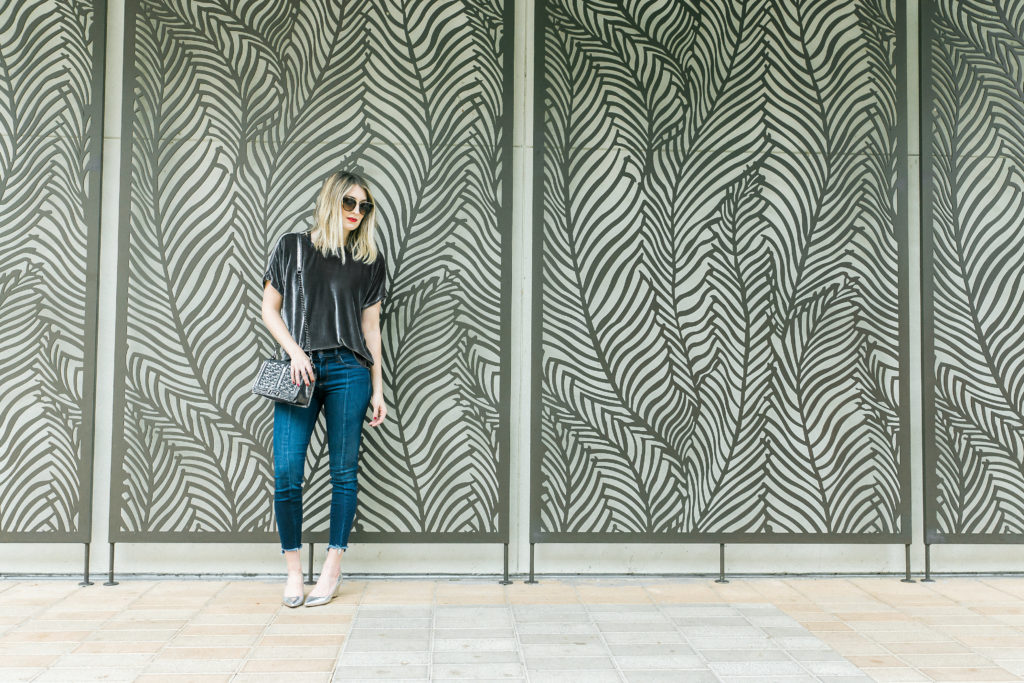 Top: Madewell (similar here, here, and here) / Denim: Gap / Shoes: J.Crew (old, similar here, here, and here) / Bag: Rebecca Minkoff (no longer available, similar here, here, and here) / Sunnies: B.P. / Earrings: Kendra Scott
Sorry for the lack of posting this week y'all! I came down with a sinus infection at the beginning of this week so I haven't done much to be productive! I will say though, being a stay-at-home mom and being sick at the same time…OMG…SO hard. Luckily I'm starting to feel a little better and my littles haven't been TOO crazy this week!
Okay, now about this look – is anyone else obsessed with the velvet trend?! I certainly am. I jumped on board a bit late though simply because I couldn't decide if I wanted shoes, clothes, a bag, or what in velvet. This was the first velvet piece I bought, and I bought it several weeks ago so it is sold out now! 🙁 But check out what I have linked in "shop the post" below, there are some good ones that are still available!
Anyway, I love this look for a casual holiday look. To me, velvet is somewhat dressy, or at least it can be. What I loved about this top is that it's basically a slouchy velvet tee, so nothing to formal. You could totally dress it down, but I was feeling it for a somewhat casual holiday look so I paired it with jeans. I LOVE these jeans y'all. They are under $100, super stretchy, and I love the raw uneven hem on them. To give this look a holiday feel I went with some metallic heels and a sparkly bag. I actually meant to pair this with an amazing statement necklace, but I forgot to take it with me on the day of this shoot! Guess I'll just have to show y'all another time! I wanted to do a red lip with this look for two reasons. 1. I just really love a red lip for the holidays. 2. There is so much grey/silver in this look, that I felt like it needed a pop of color somewhere!