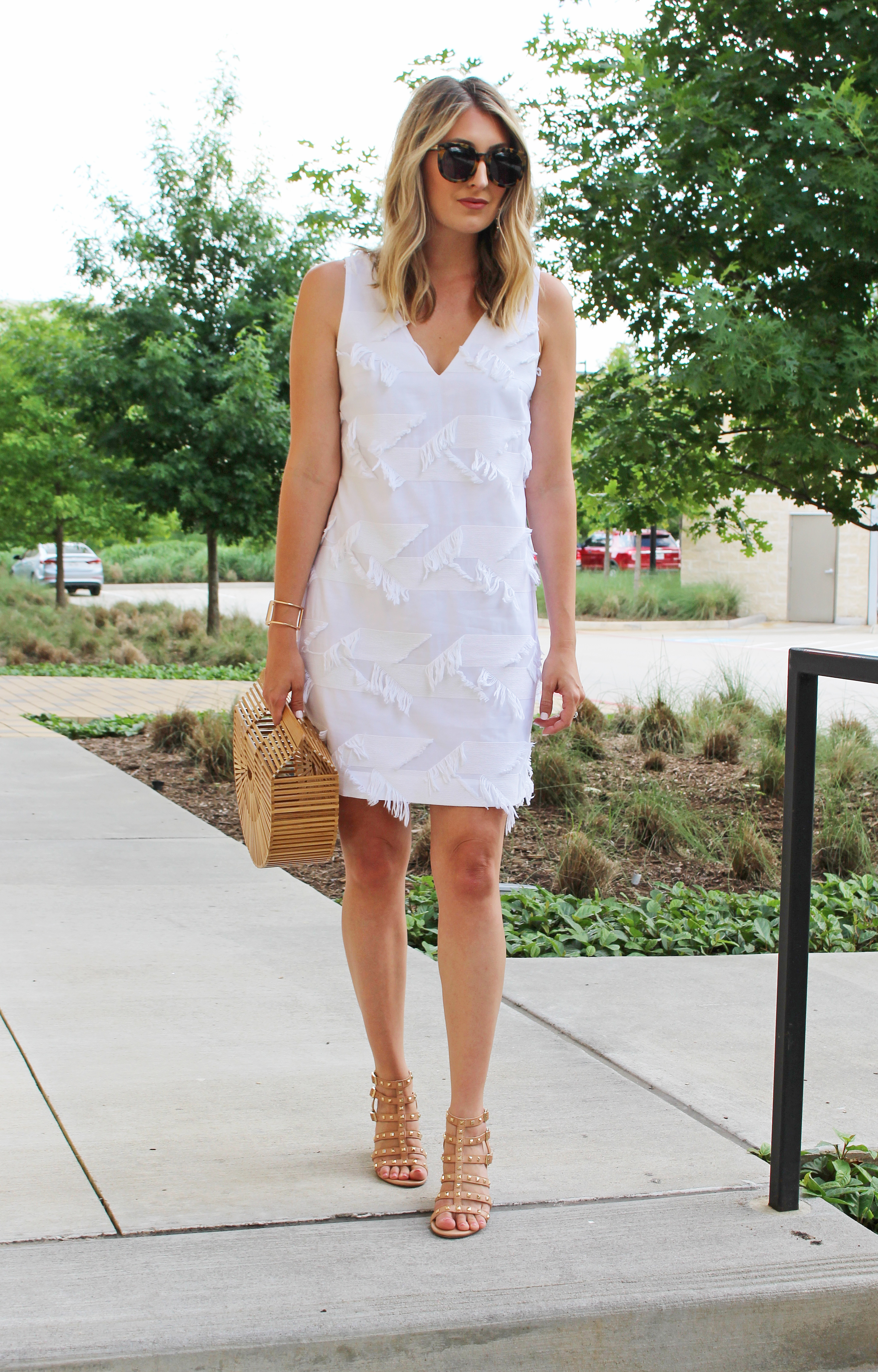 Happy Hump Day y'all! We've made it halfway…woohoo! Haha it's been a tiring week for me, so I'm already looking forward to Friday.
I am so excited to share this look with y'all, it's a current favorite for sure. I wore this dress out to dinner with my hubby to celebrate our 5th anniversary a couple of weeks ago. So, as some of my close friends and family already know, I agonize over what I am going to wear for special occasions. I know that sounds silly, but like, I feel thrown off if I don't like my outfit. So when I started thinking of what to wear after my husband told me which restaurant we were going to, I didn't feel like anything I had was quite right.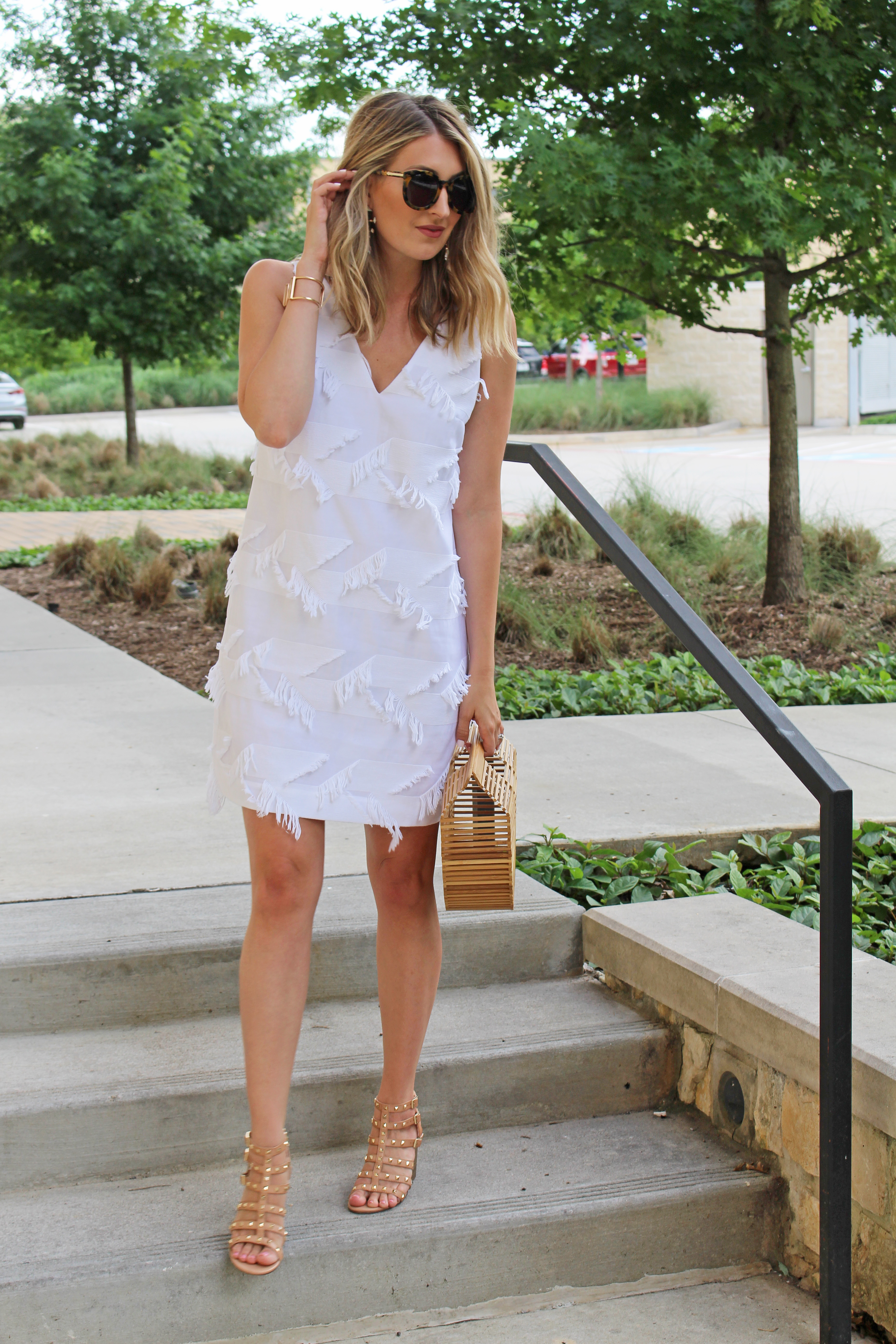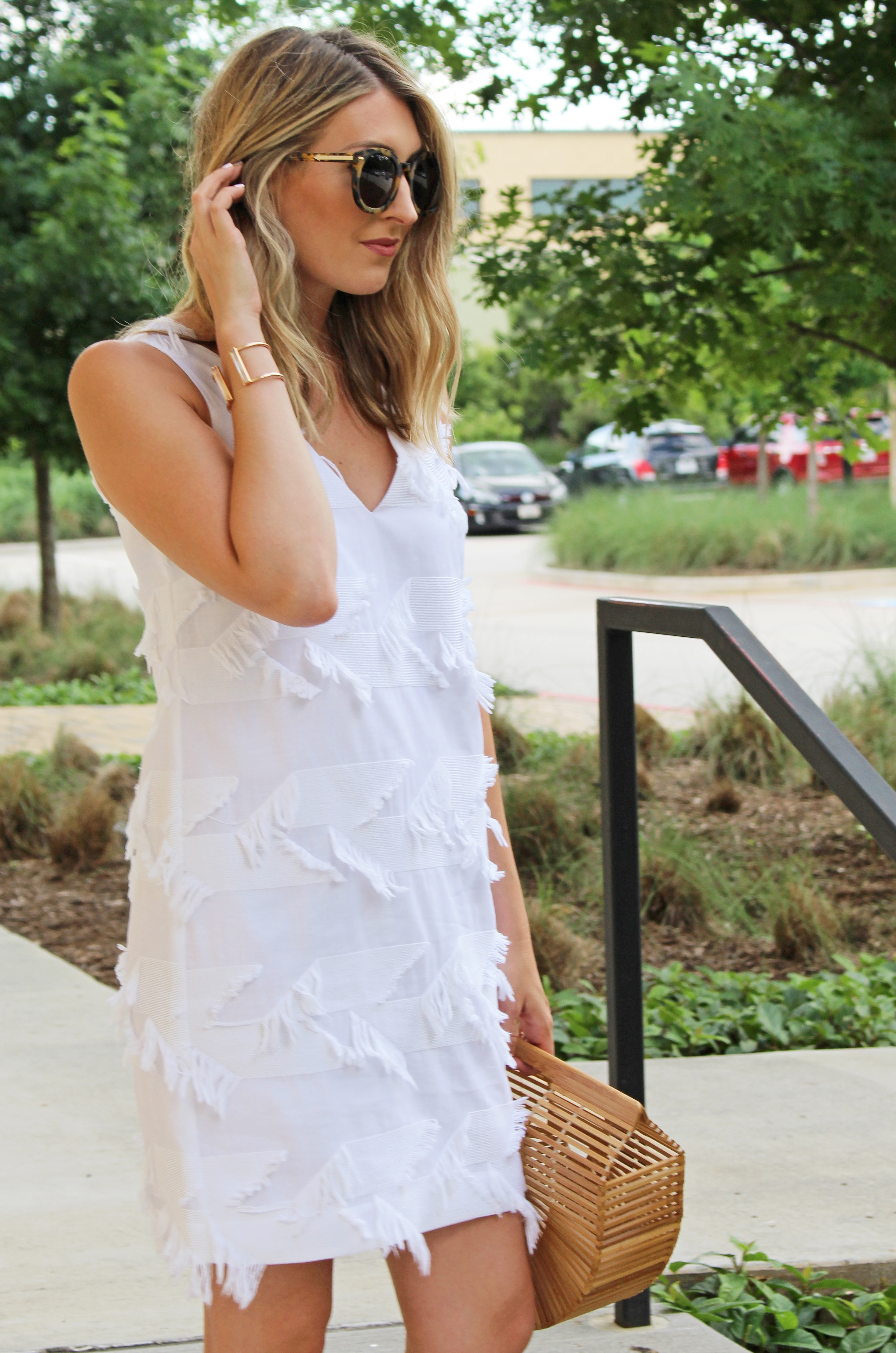 I started looking through my closet and found that most of my dresses are pretty casual, which makes sense, since I am a stay at home mom and don't have a need to wear anything much more dressy very often. I also noticed that anything that IS a little dressier, is basically for the fall/winter seasons. I then remembered that I did a HUGE closet clean out right before we moved into our new house this past fall. I got rid of tons of things that I either just didn't wear, or didn't fit anymore. So I decided at the last minute that I needed to go shop for something to wear. Like, literally, at the last minute. We were on our way downtown (we had gotten a hotel room for the night) and I made my husband stop at the mall so I could run into Anthropologie. I had 30 minutes to spare and knew that Anthropologie dresses usually fit me well.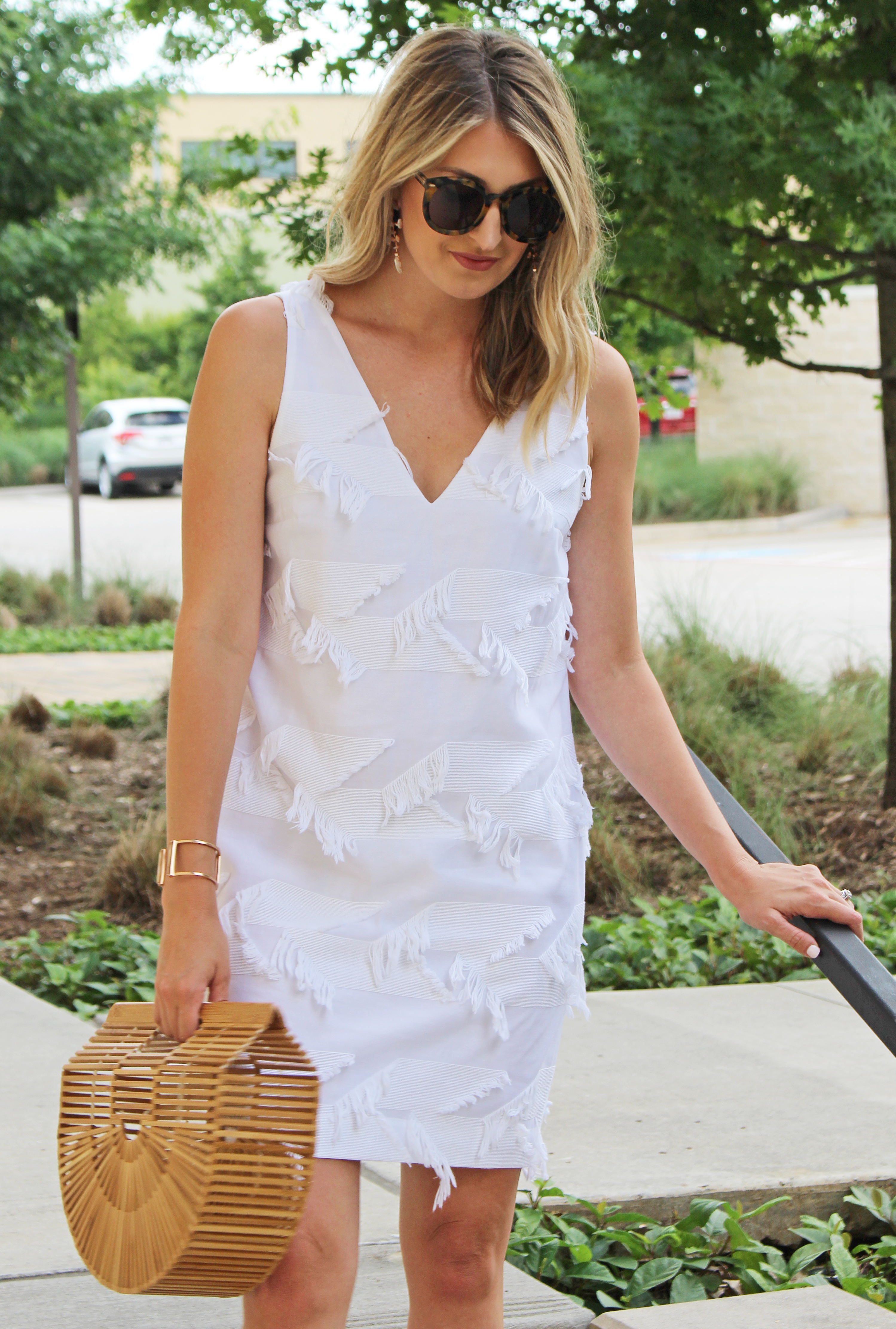 I got super lucky and found this adorable white shift dress. At first glance, I wasn't that obsessed with it. But the fringe intrigued me. When the sales associate told me it was super cute on, I figured I'd give it a try. Turns out I actually really love this dress. I also like that it can be super versatile, something my closet certainly could use. It can be dressed up or down depending on shoe and handbag choices. I could totally see myself wearing it with flat sandals too, and maybe even wedges.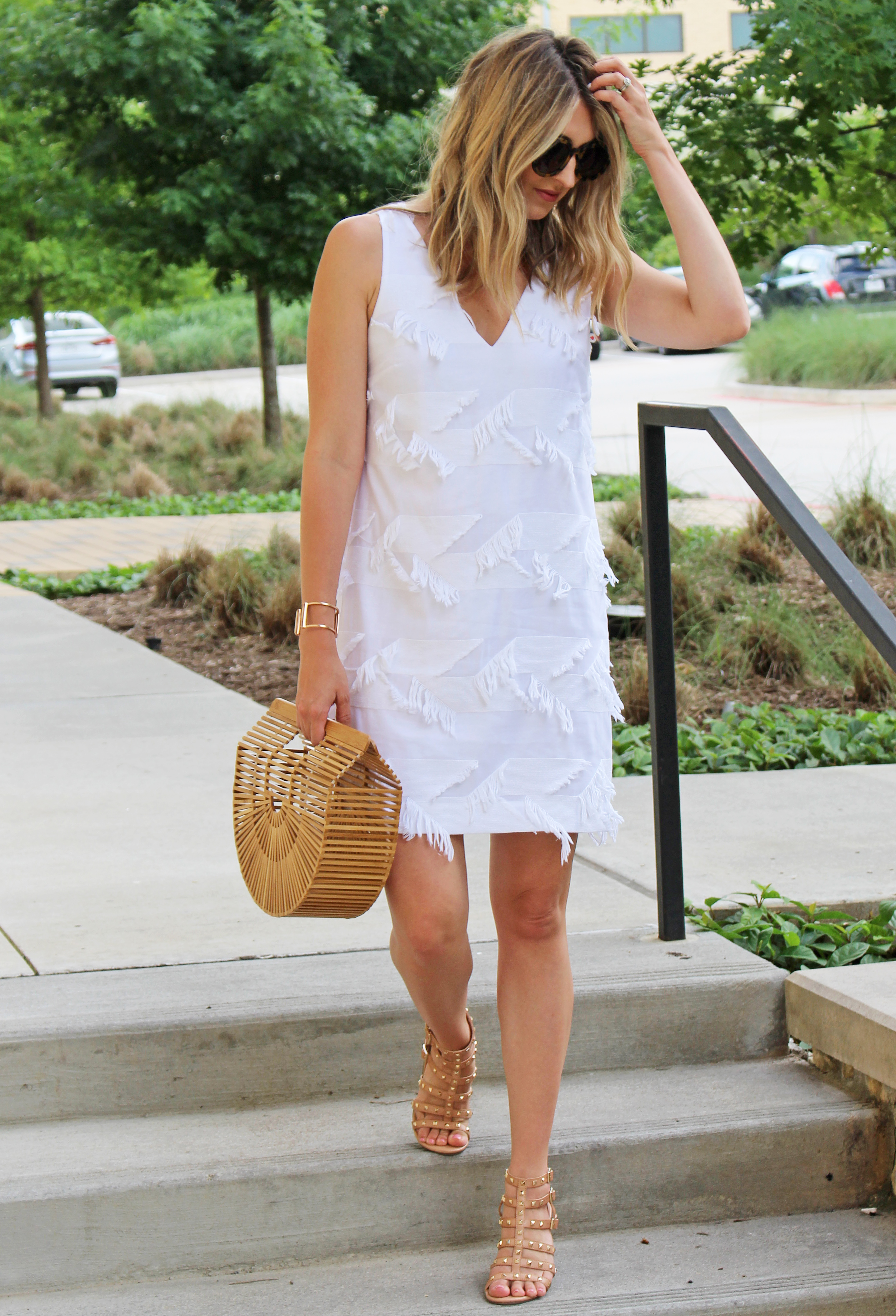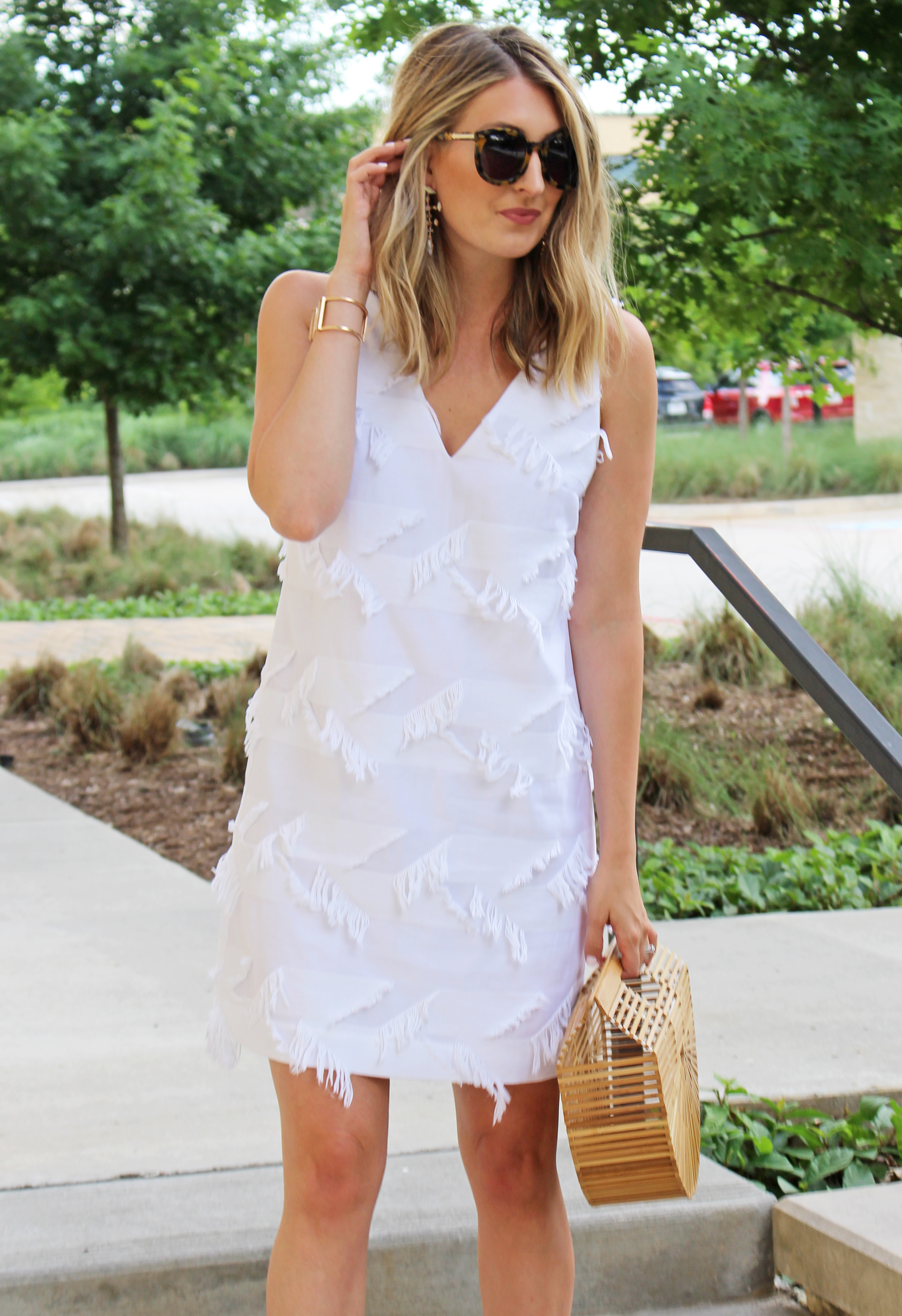 For dinner we went to Steak 48 in River Oaks District, so I wanted to look a little more dressed up, but not too cocktail-y (I know, I'm making up words now). These studded gladiator heels have been my go-to shoes for just about everything, and I swear, they really do go with just about anything. I totally could have used more of a clutch with this, but I couldn't resist my ark bag for the occasion. Plus, this bag was actually my anniversary gift from my husband. Well, technically I got a new wedding band two months ago, but he gave me this on our actual anniversary. I guess the 5 year gift is supposed to be wood, and while this bag is technically bamboo, it's close enough, right?!
I finished off this look with a few rose gold pieces of jewelry. I really love rose gold lately, I feel like it looks less harsh against my skin. I also think it's just so pretty with a lot of spring and summer pieces, and I love the way it looks with white.
Hope you guys enjoy the rest of your week!
xo, Loren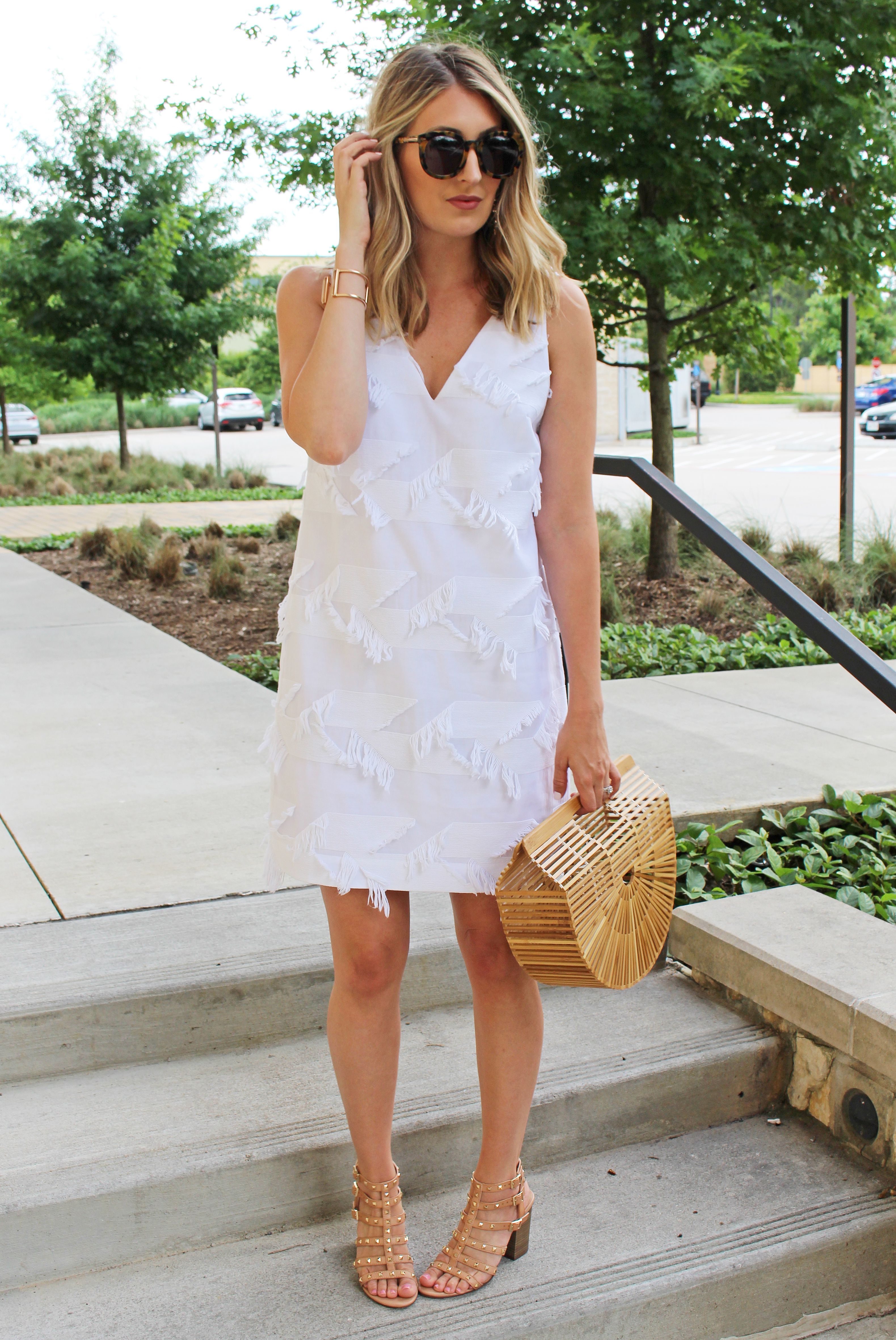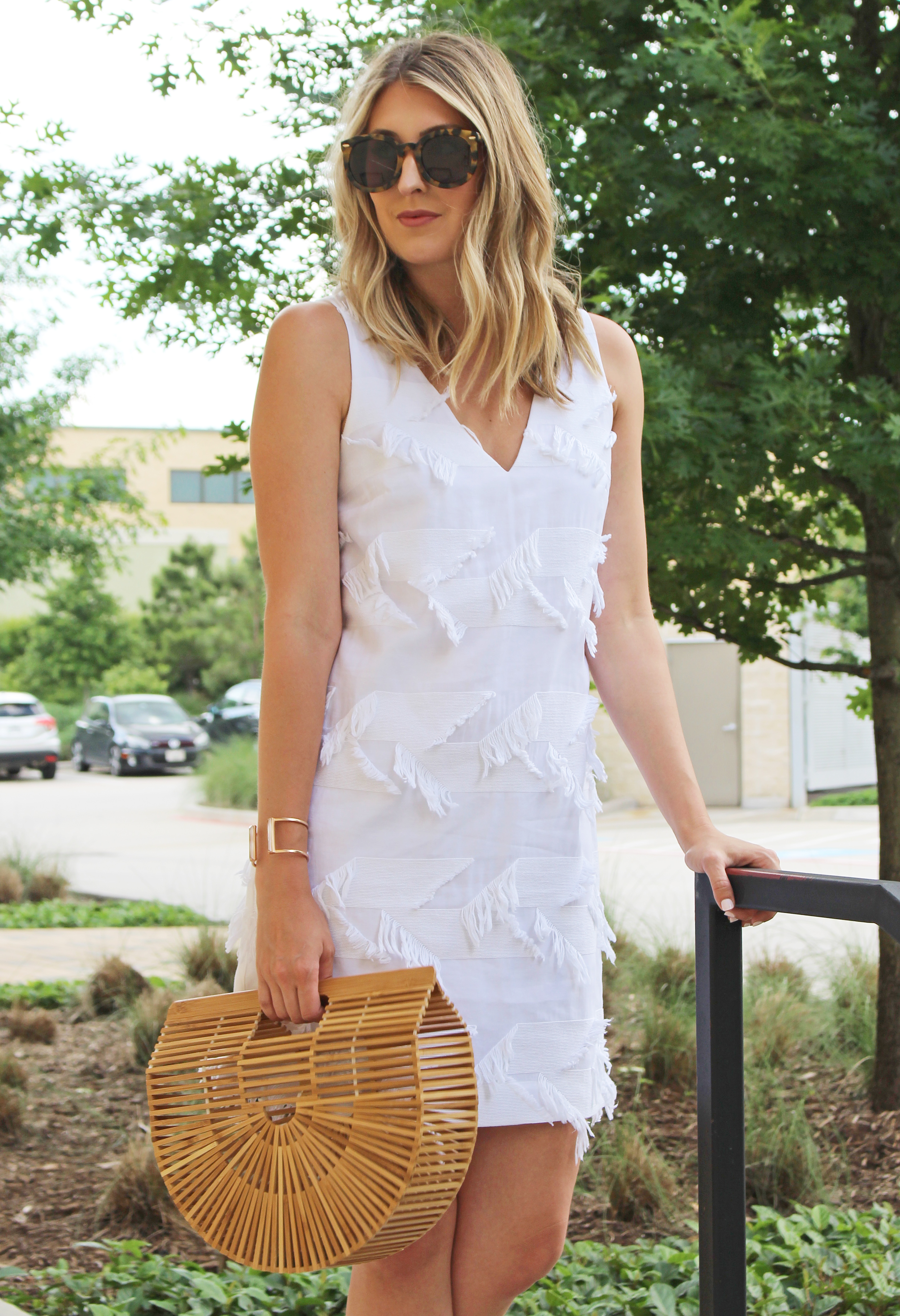 Dress: Anthropologie / Sandals: Target / Bag: Cult Gaia / Sunnies: Karen Walker / Earrings: Kendra Scott / Bracelet: Kendra Scott (old, similar here)