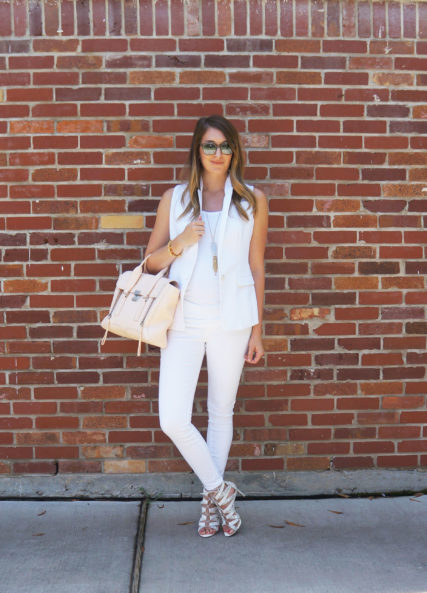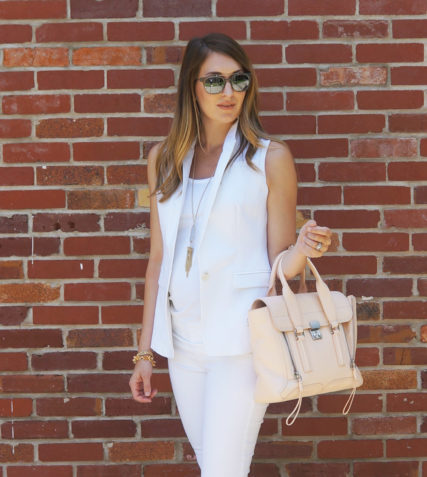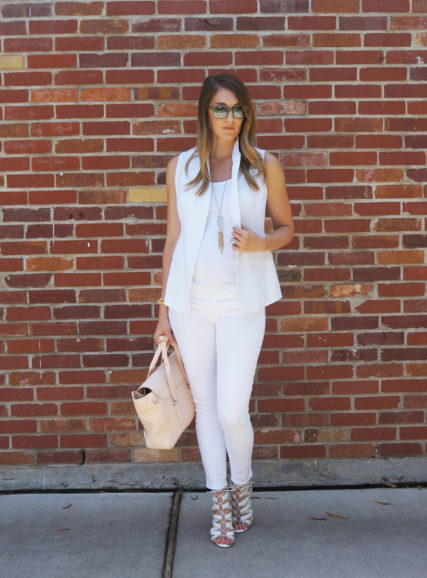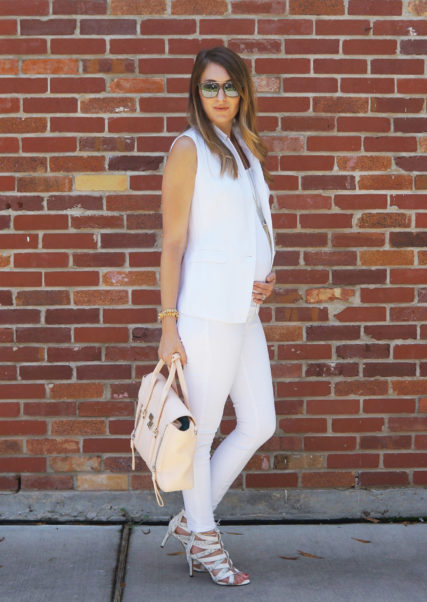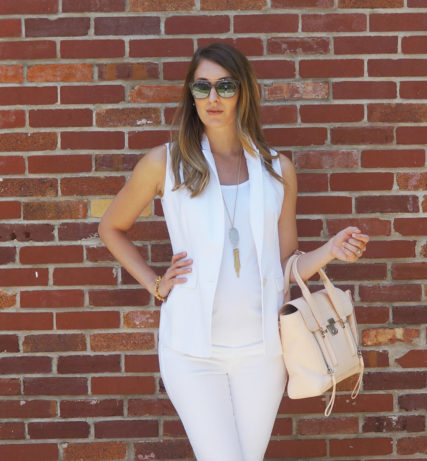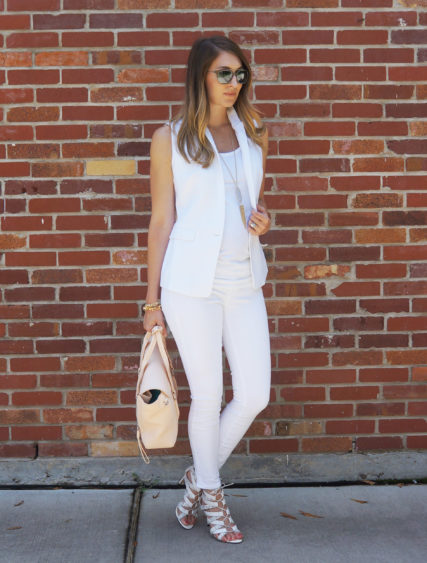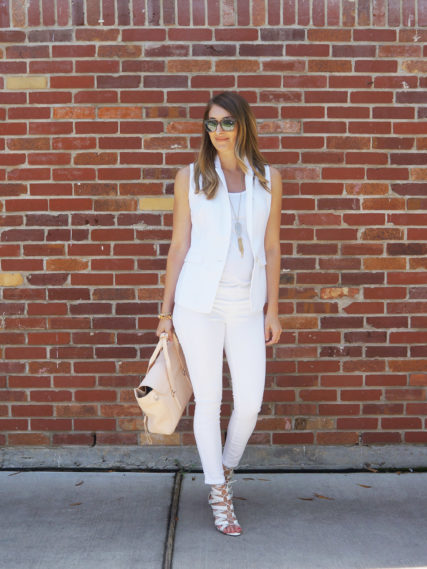 Vest: Banana Republic (old, similar style here and here / Top: Motherhood Maternity / Jeans: Gap (non-maternity version here / Heels: Banana Republic / Bag: 3.1 Phillip Lim / Sunnies: Tory Burch / Necklace: Kendra Scott / Earrings: Kate Spade / Bracelets: Stella & Dot (here and here)
Funny story about this vest…I actually bought it two years ago when I started a new job as an oil & gas recruiter. Three weeks into the job I found out I was pregnant with my daughter. Since the job was a 100% commission-based job and it typically took a minimum of about six months to start making any real money, I realized I would have to go on maternity leave right around the time things started to get rolling. After a chat with my boss, she reminded me of how high-stress the job can be, and I decided to leave my job after only three weeks of working. My boss told me she would be willing to hire me back after I had my daughter if that was what I wanted, but I knew I wanted to try being a stay-at-home mom. Well, since this job was a much more formal setting than my e-commerce/fashion-based job I had before, I went out before I started and bought a bunch of more professional looking clothes, this vest being one of them. I never got to wear it. It actually still had the tag on it until about a week ago!
I have to say though, I love the vest as a part of this look. Not exactly appropriate for a formal, professional environment, but it would definitely work for a summer night out! I have always been a fan of monochromatic looks. I love how chic and simple they are. I used a few key pieces to add just enough detail to keep this look from being all basics. These heels from Banana Republic are my favorite shoes ever right now. I love the lace-up heel trend, and these aren't just solid white. Some of the strips of leather have a black and white snakeskin print, making them a little more fun! And of course, my blush pink bag. I was obsessed with this bag the moment I saw it nearly a year ago, and I finally splurged on it this spring. I'm so glad I did. It goes with a lot more than I ever thought it would. I kept the rest of my accessories somewhat neutral as opposed to adding "pops" of color, wearing my gray pendant necklace and gray sunglasses. And of course, since I seem to be unable to leave the house without a couple of bracelets, I threw on a couple of gold ones.
xo, Loren