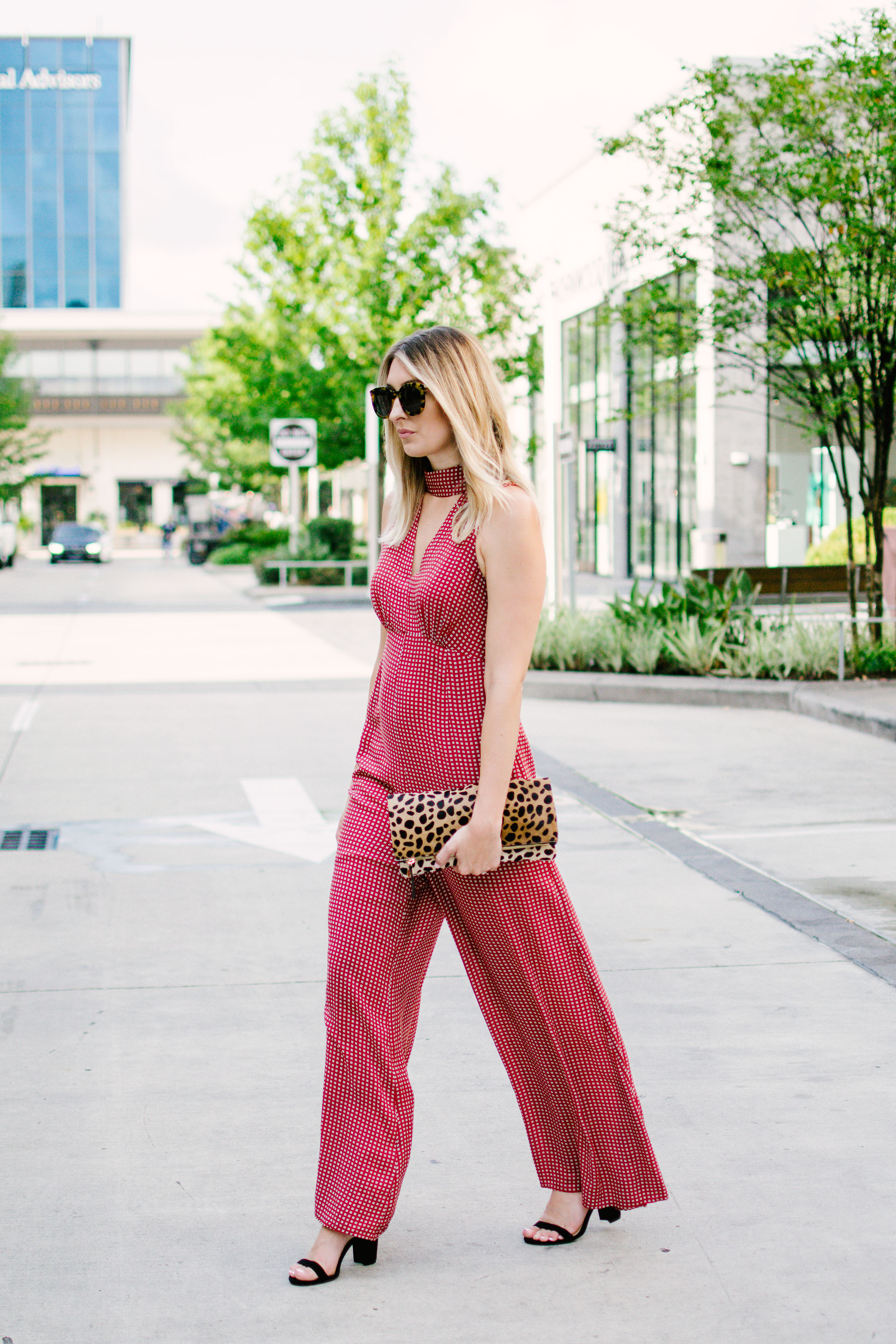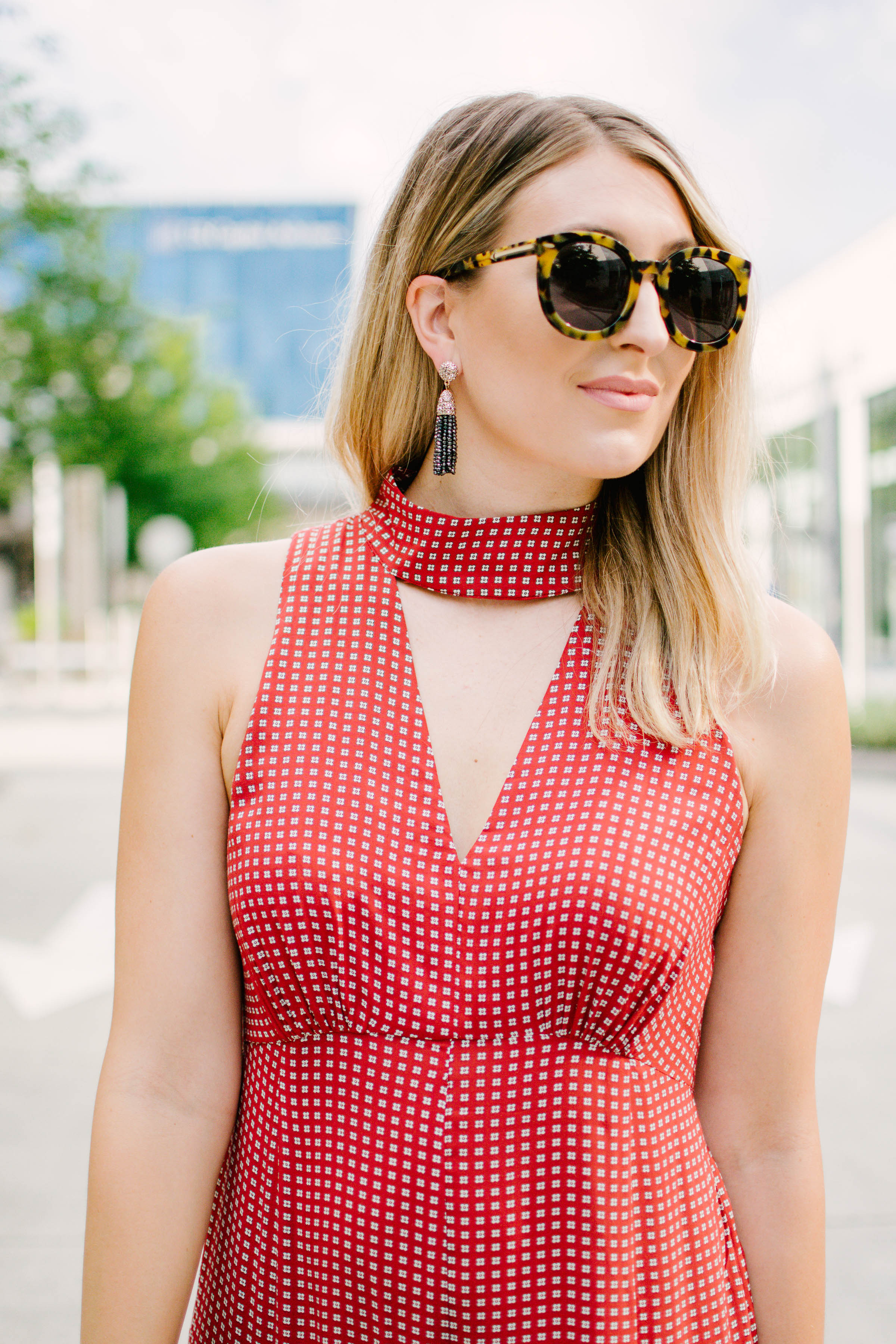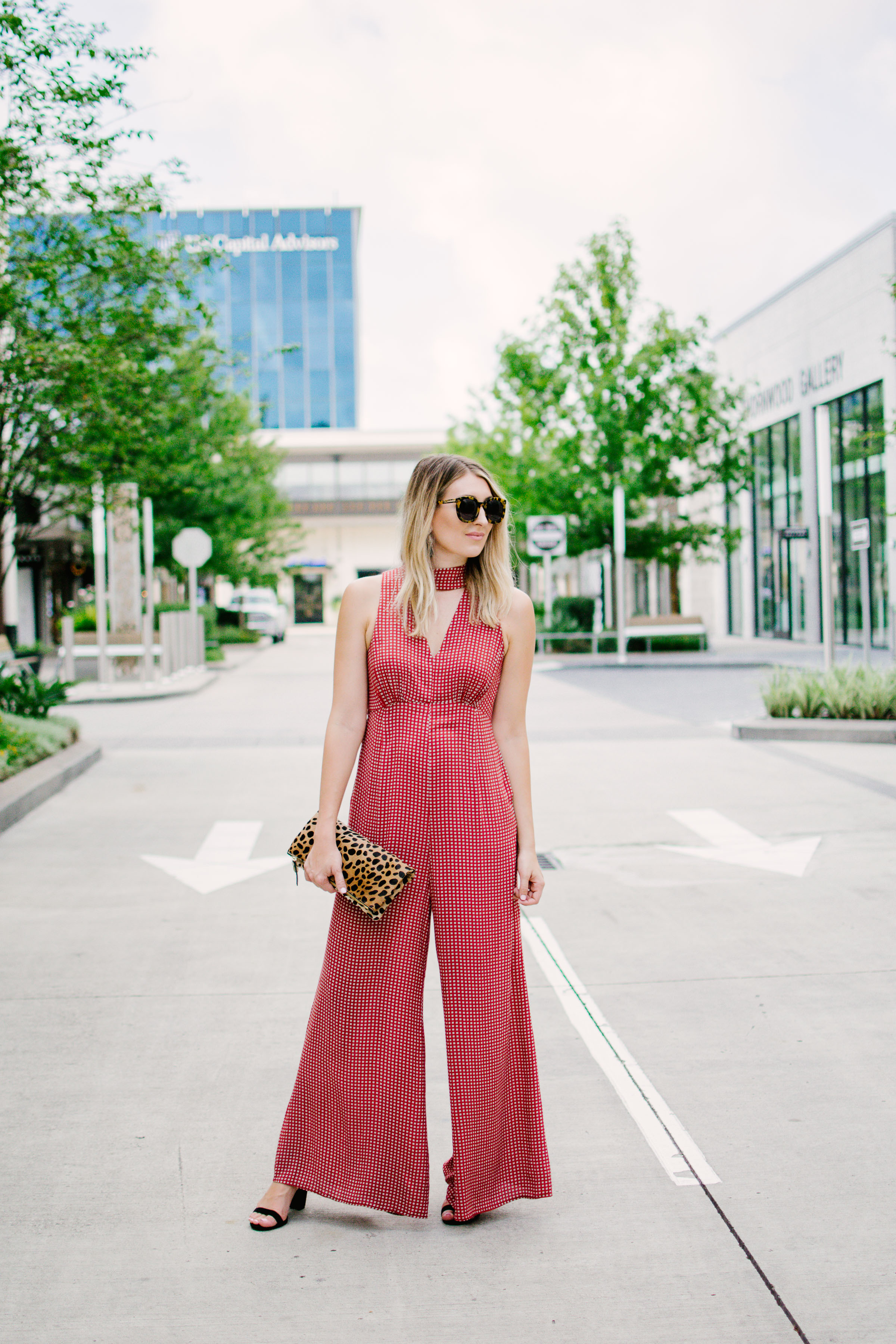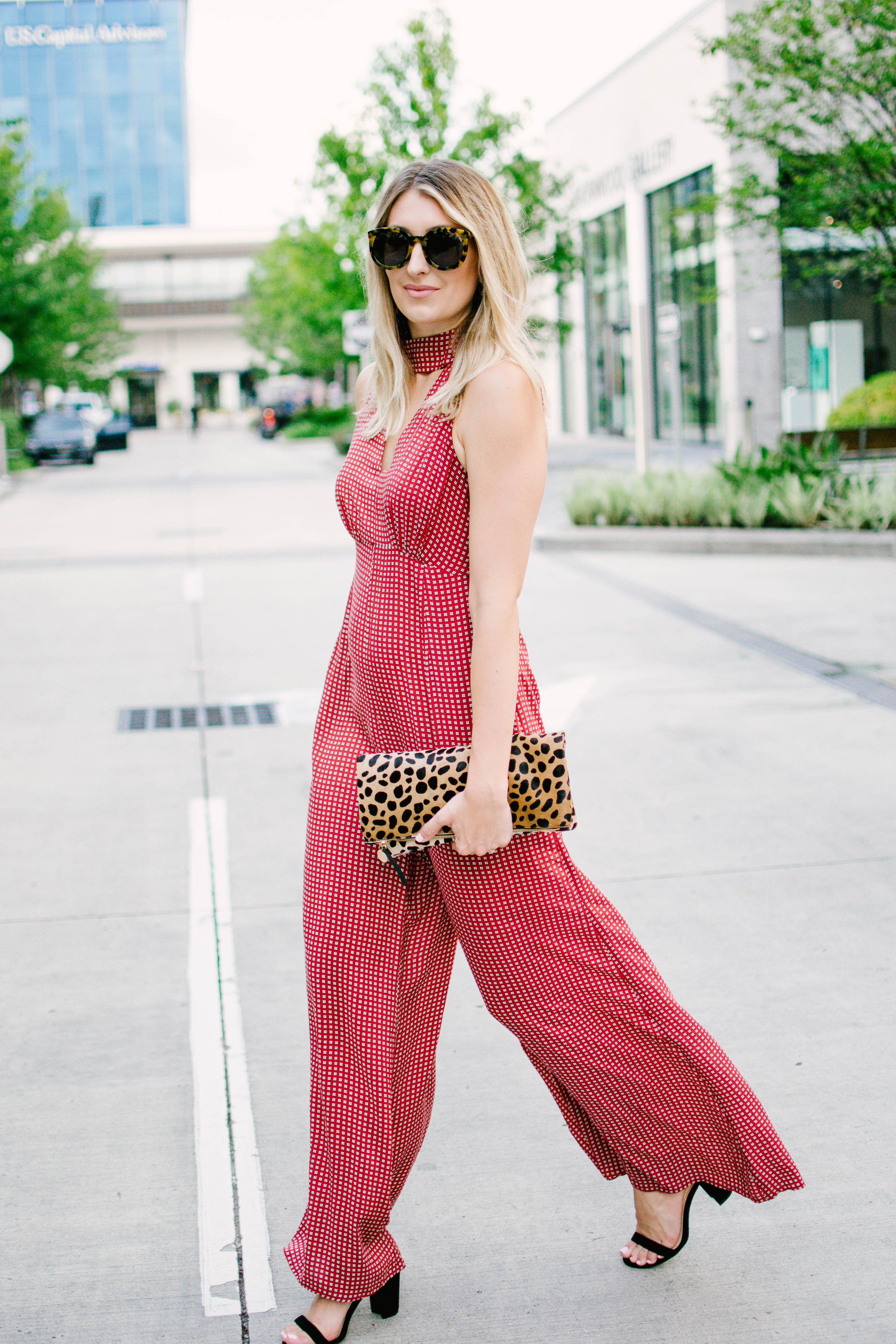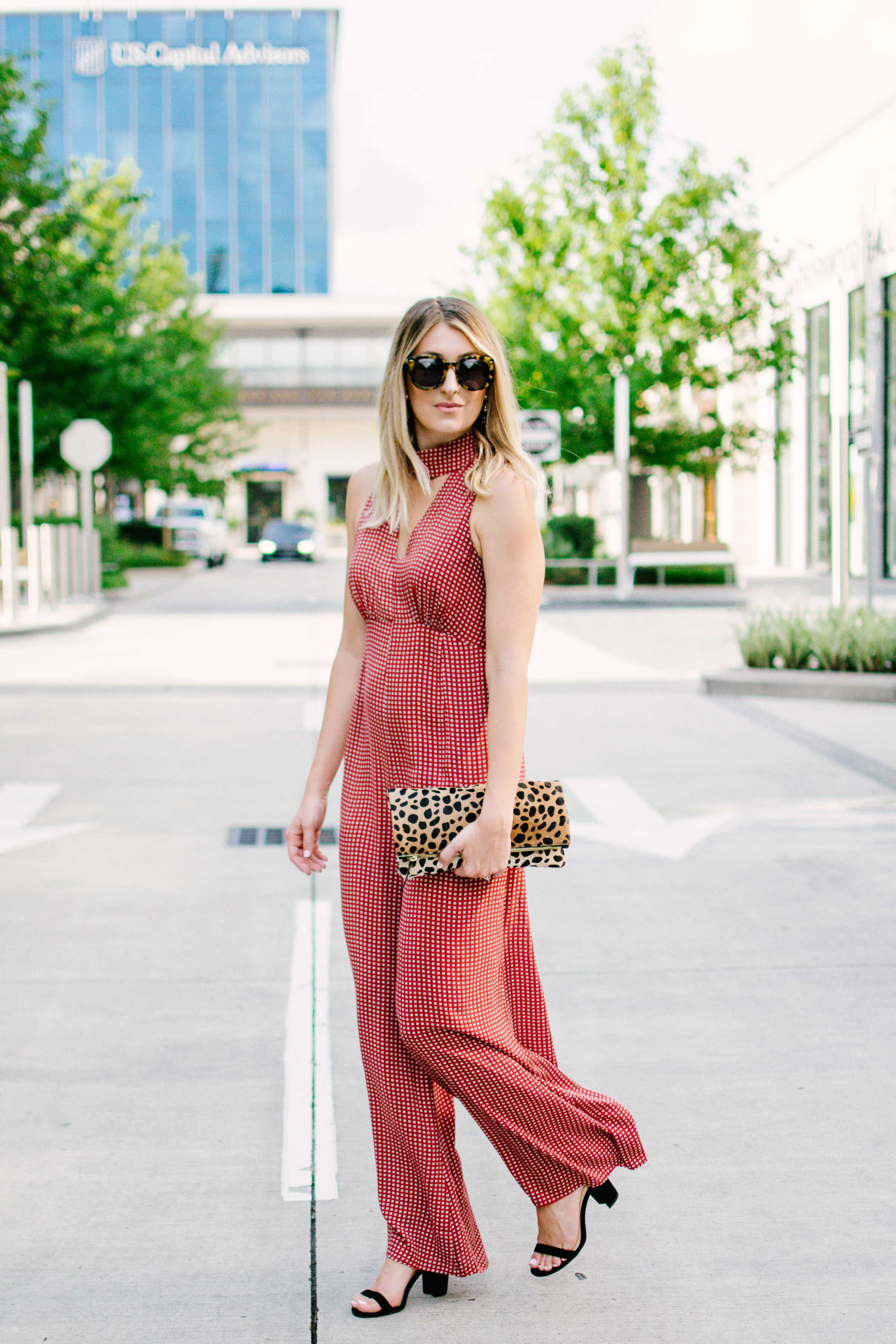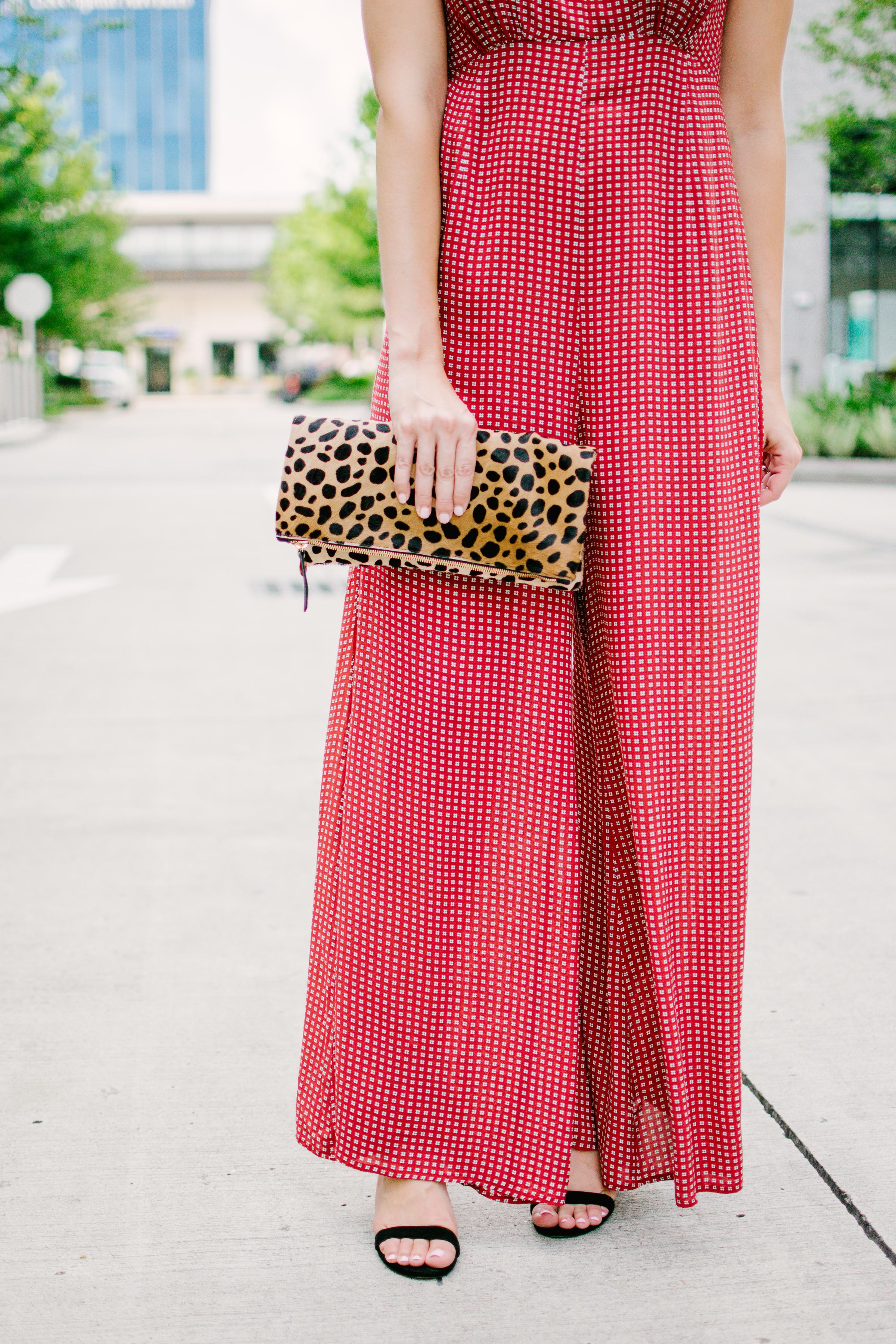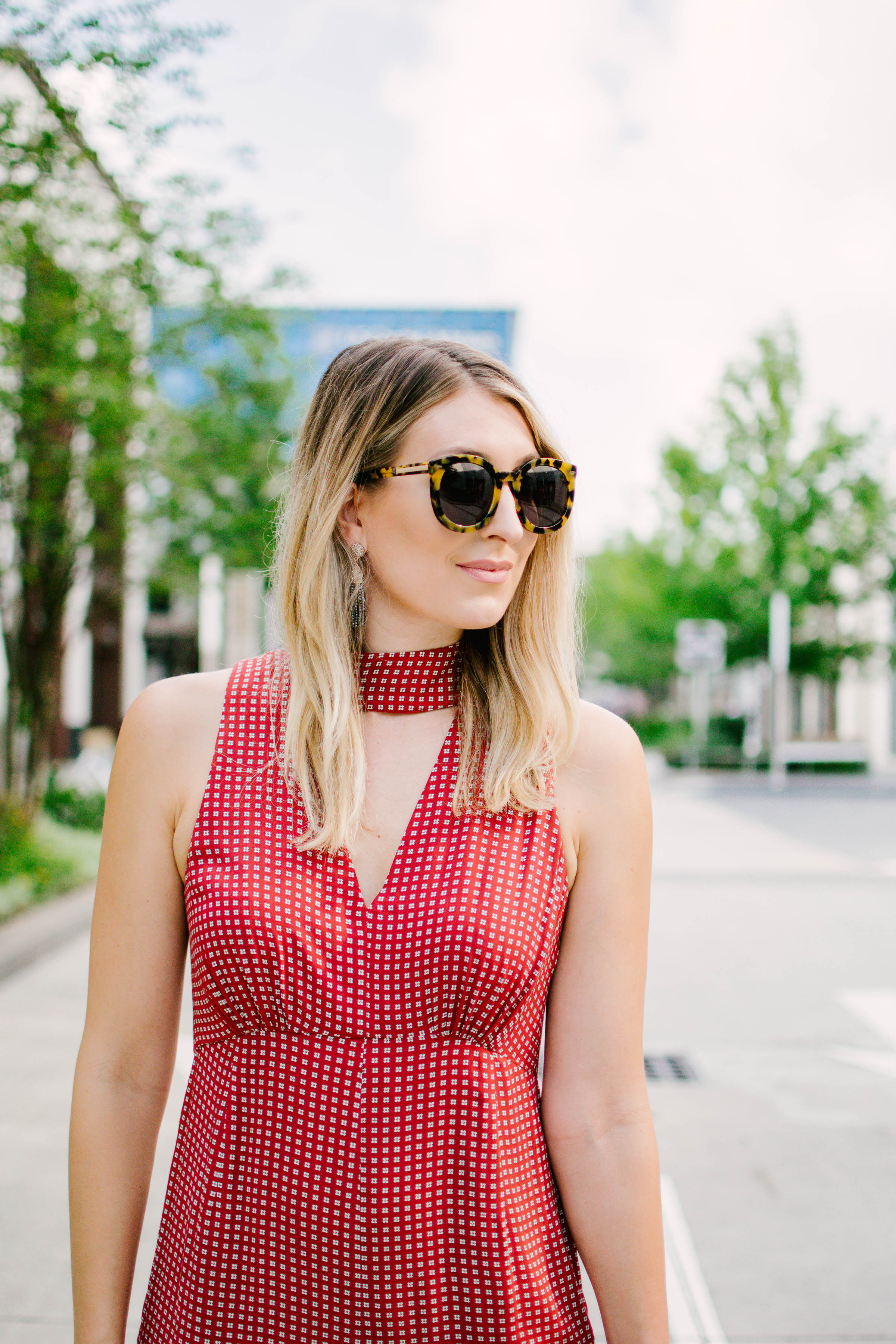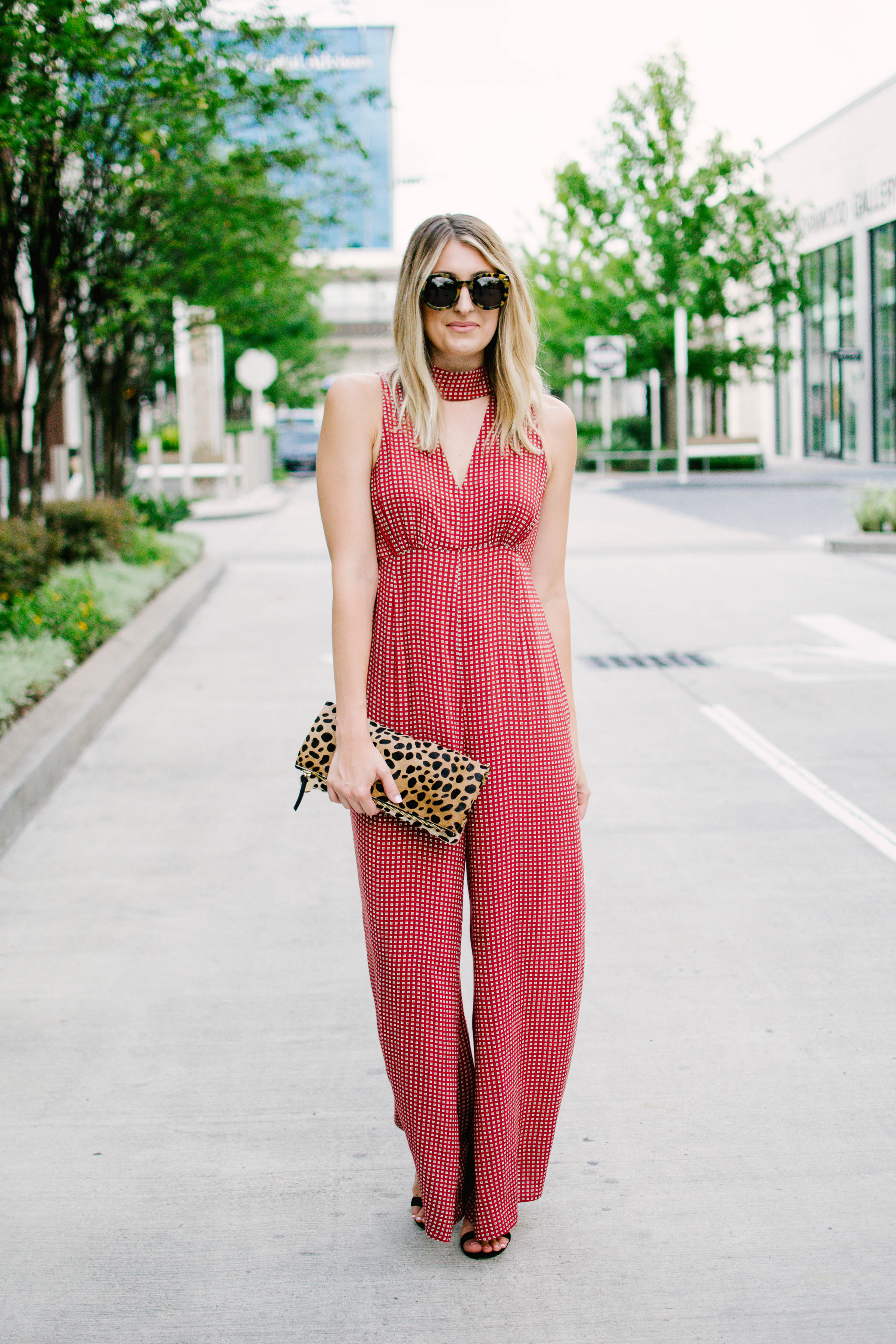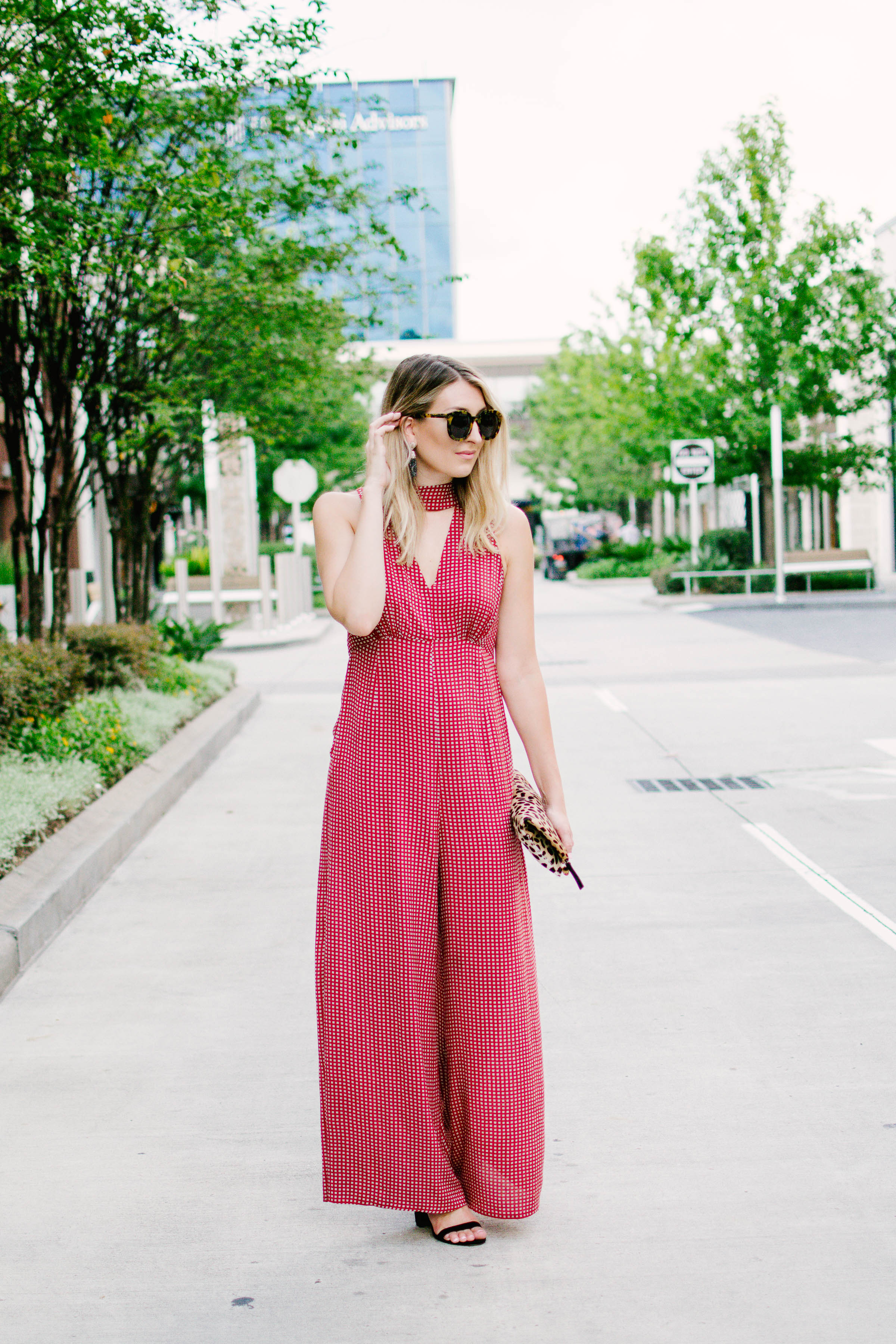 Jumpsuit: Anthropologie / Sandals: Jessica Simpson / Clutch: Clare V / Sunnies: Karen Walker / Earrings: Bauble Bar
Happy Friday babes!! Hope you all have something fun planned this weekend! I know school starts back up for a lot of people next week, and I don't know about you other mommas, but I can't wait to have my schedule back! My kids don't actually start until the following week, but we have Meet the Teacher next week so that should be interesting!
As for this weekend, we don't have a ton of plans. But tonight we are going out to take advantage of Houston Restaurant Weeks. If you're in Houston and have never done this, you totally should! For the a month, participating restaurants in Houston will offer special prixe fix menus. And if you order using the Restaurant Weeks menu, the restaurant will donate a portion of their sale to the Houston Food Bank. It's a fun way to try a new place and give back at the same time. Plus, it gives you an excuse to go out! Tons of restaurants in all areas of the city participate for brunch, lunch and dinner. You've still got a couple of weeks to take advantage!
Okay, not let's talk about this AMAZING jumpsuit. I bought this a few weeks ago kind of on a whim. On Tuesdays I have a babysitter come in the afternoon, and it allows me to run errands (or just have some "me" time) before going to my evening Bible study group. On this particular day I had nothing I needed to do, so I thought I would go check out what was new in Anthropologie. I spotted this jumpsuit and immediately went to grab my size, a 4, which they did not have, so I tried on the 6 assuming it would be too big but maybe i could order the correct size. To my surprise, the 6 fit perfectly (I always like to have plenty of room in jumpsuits so that when I sit down it's not a struggle if ya know what I mean), and I was so glad because I had really wanted to wear it to an event a couple of days later with my husband.
You guys, aside from the fact that I wear a strapless bra with it (wearing this one), this is one of the most comfortable pieces of clothing I own. The fabric is this thin, flowy silk, and it literally feels like I'm wearing pajamas. Now, I am not wearing Spanx here, though you totally could, but I am wearing my favorite Hanky Panky lace panties to make sure there are no lines (these are the BEST because they lay flat and don't create any rolls!) The wide legs are so chic and slimming at the same time. For reference, I'm 5'8″ and I did not have this hemmed at all. With heels, it does go a tad above the ground, but I think it works for this style of leg.
I kept the accessories to a minimum for this look because I wanted the jumpsuit to stay looking super chic. I did mix prints a little bit by adding my leopard clutch. I definitely think leopard print goes with just about everything, but I honestly only grabbed this one because I didn't have a solid color clutch that really worked with this look. I need to get a black clutch that isn't super "evening" for situations like this!
Anyway, I hope you all have a good weekend! And if you're in Texas, try not to melt! Thought that may be difficult…
xo, Loren
Photos by This Lavender Life Photography