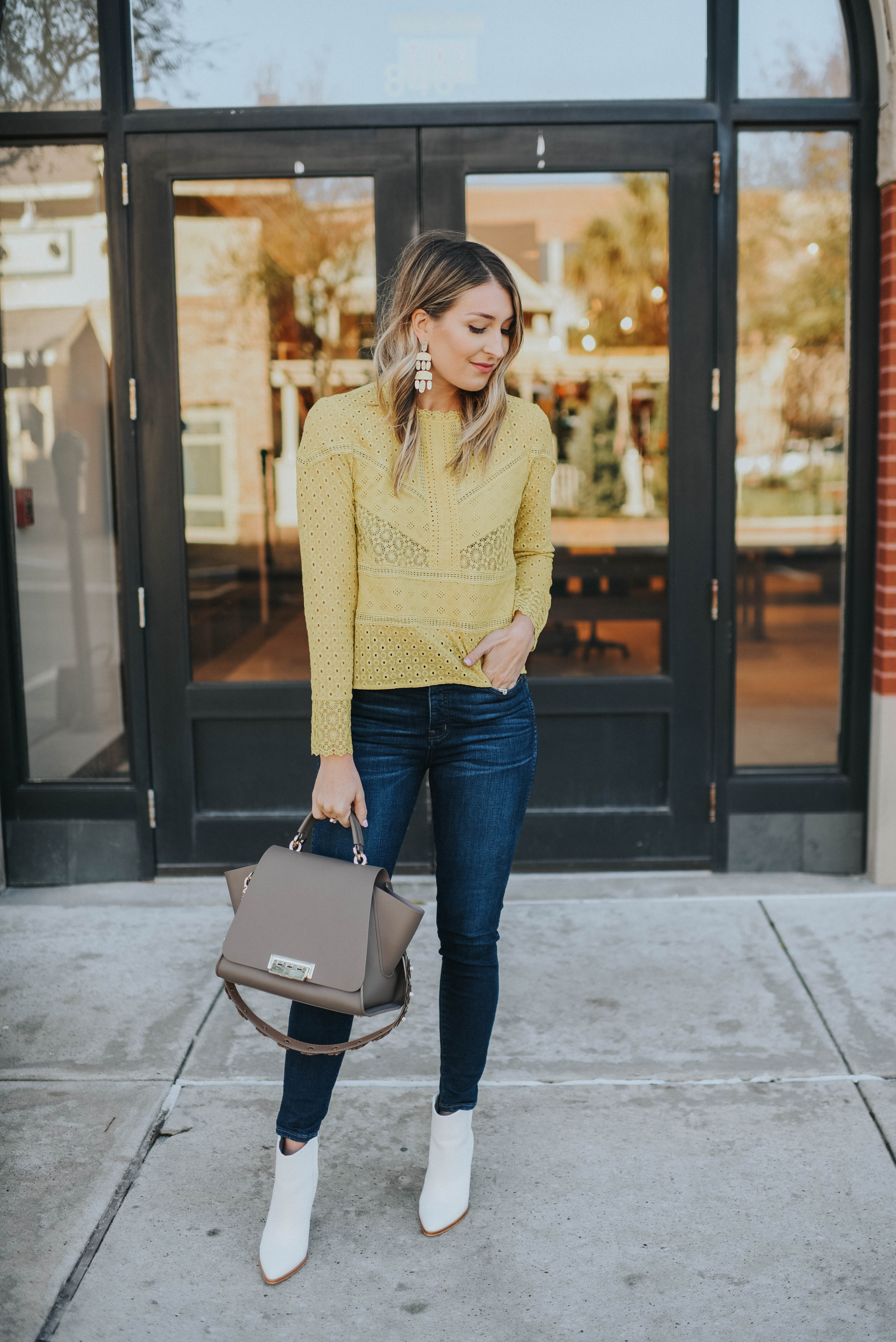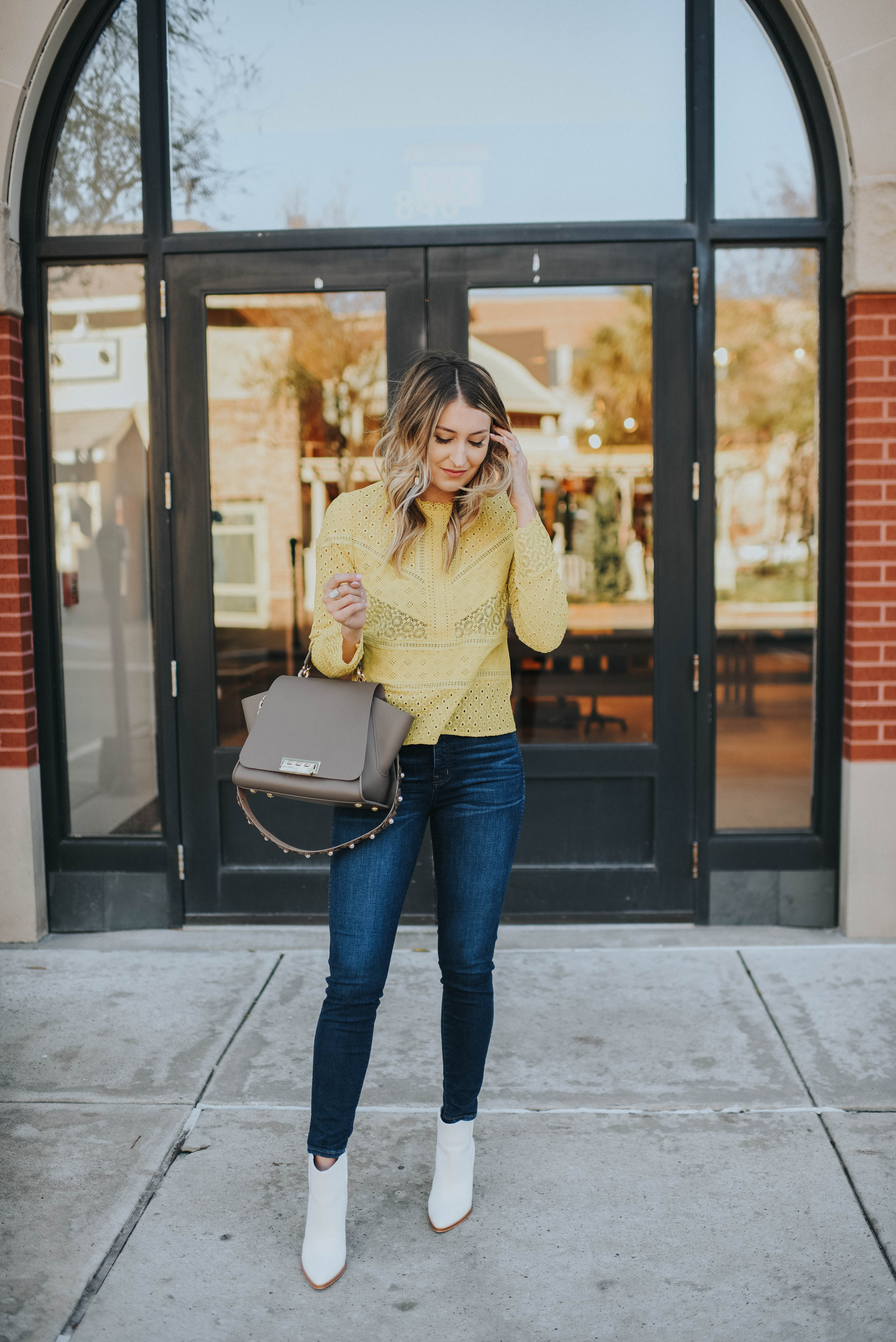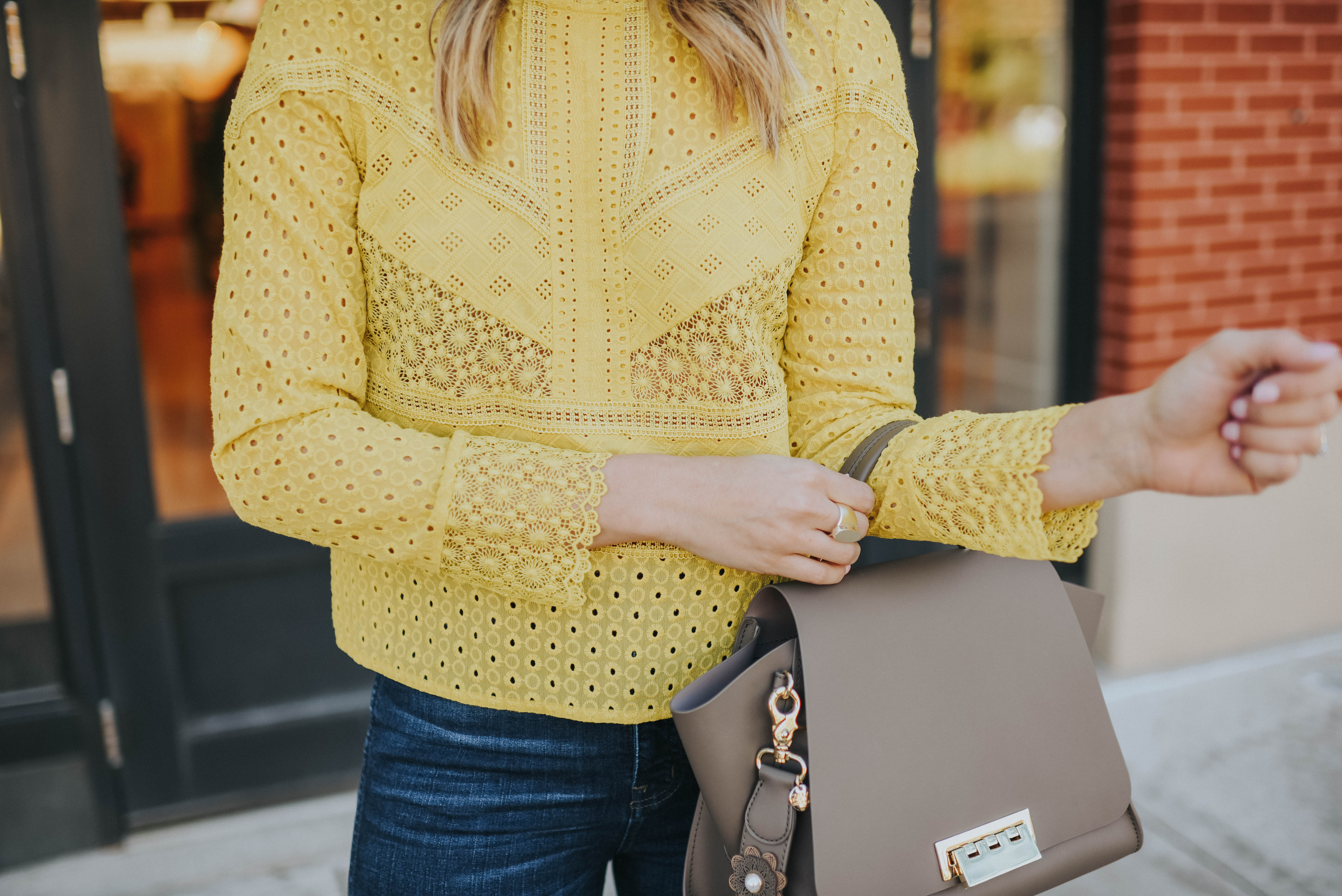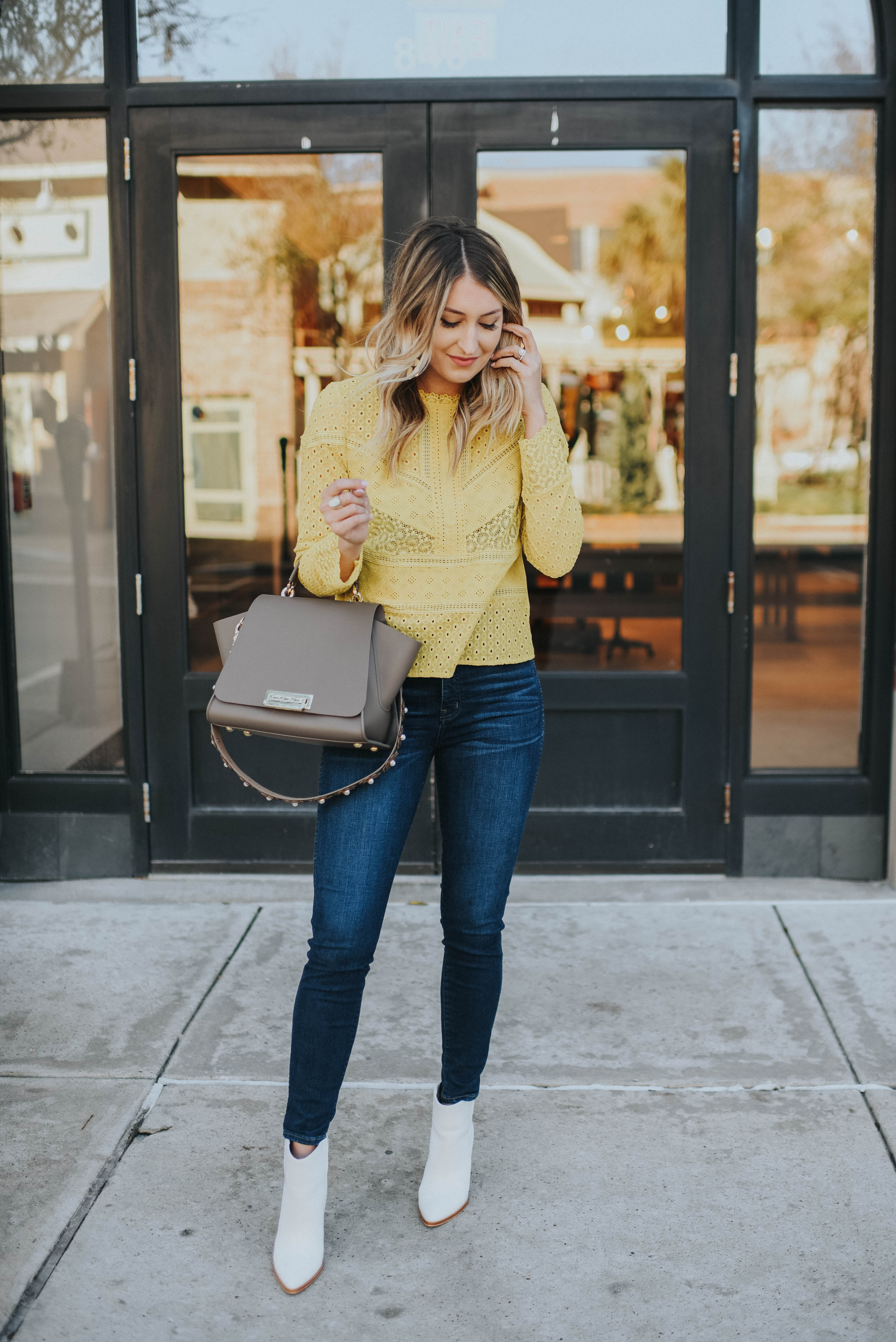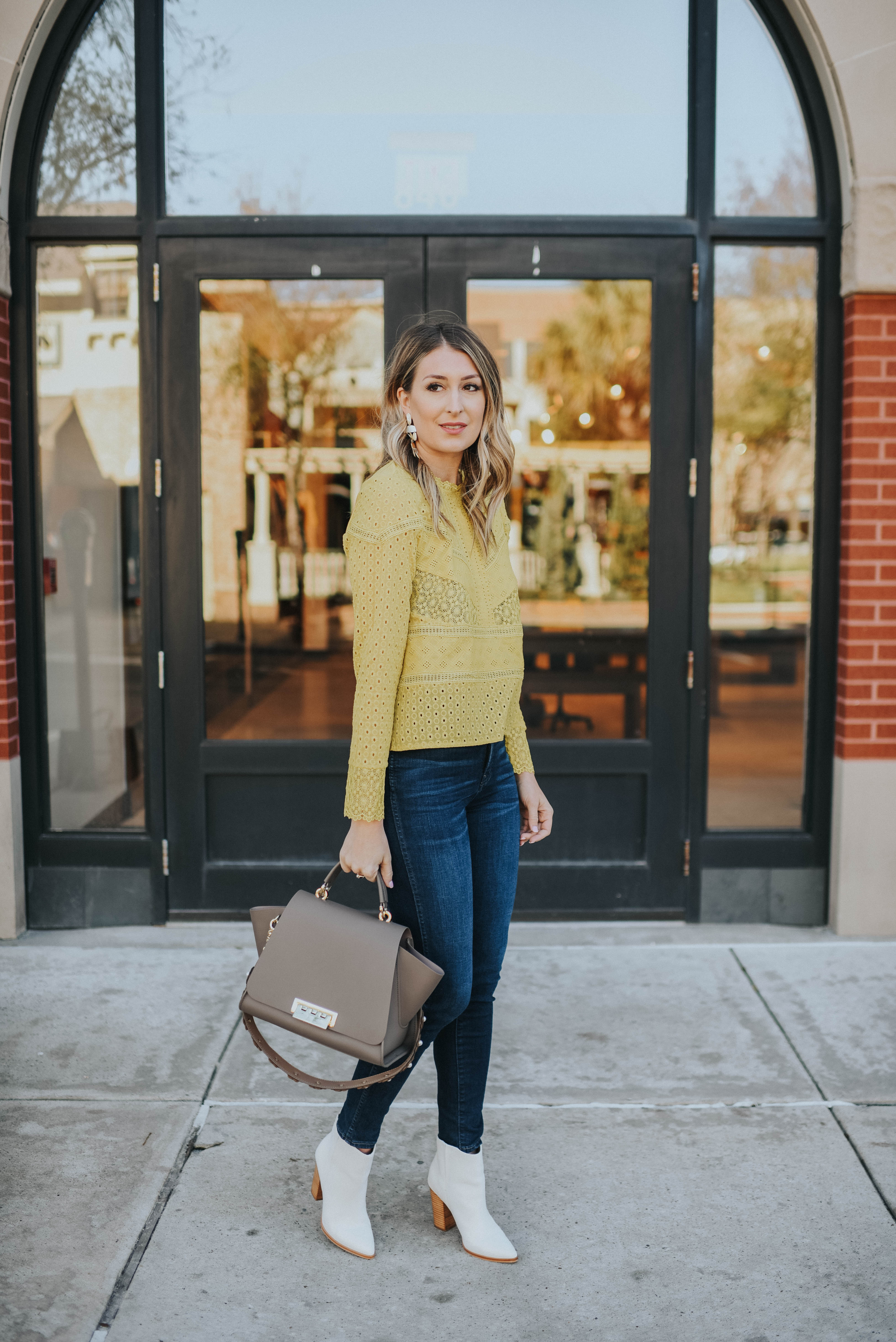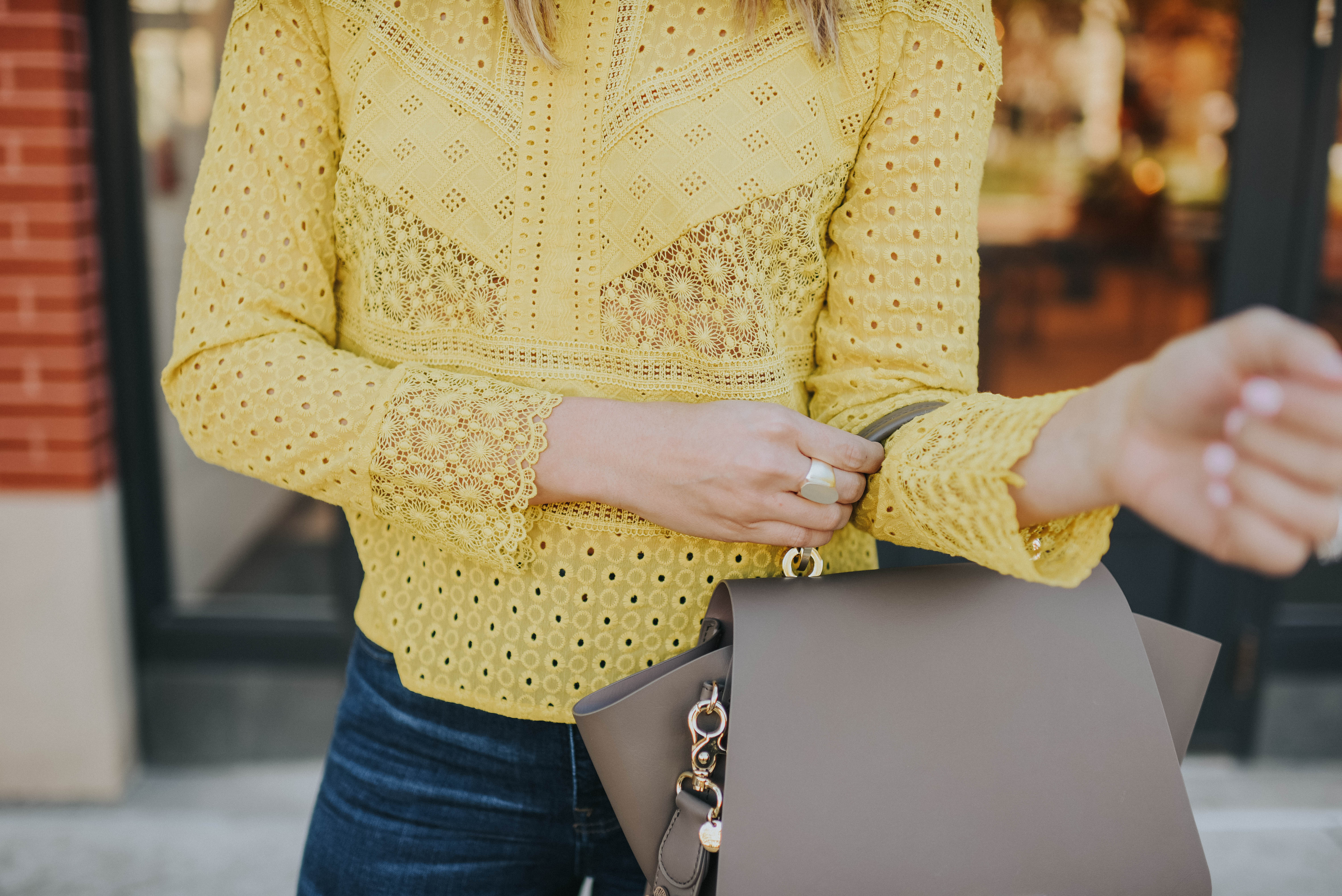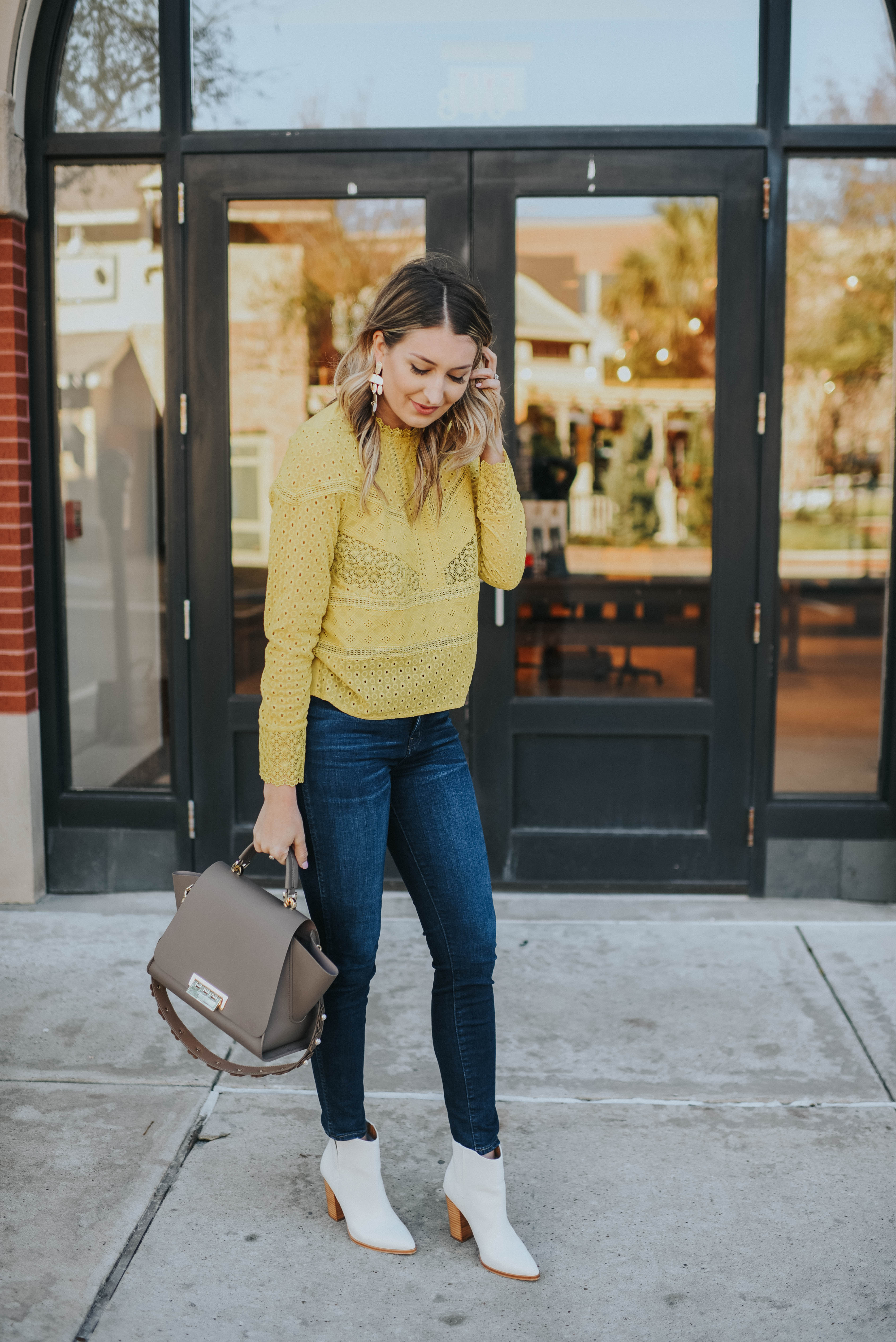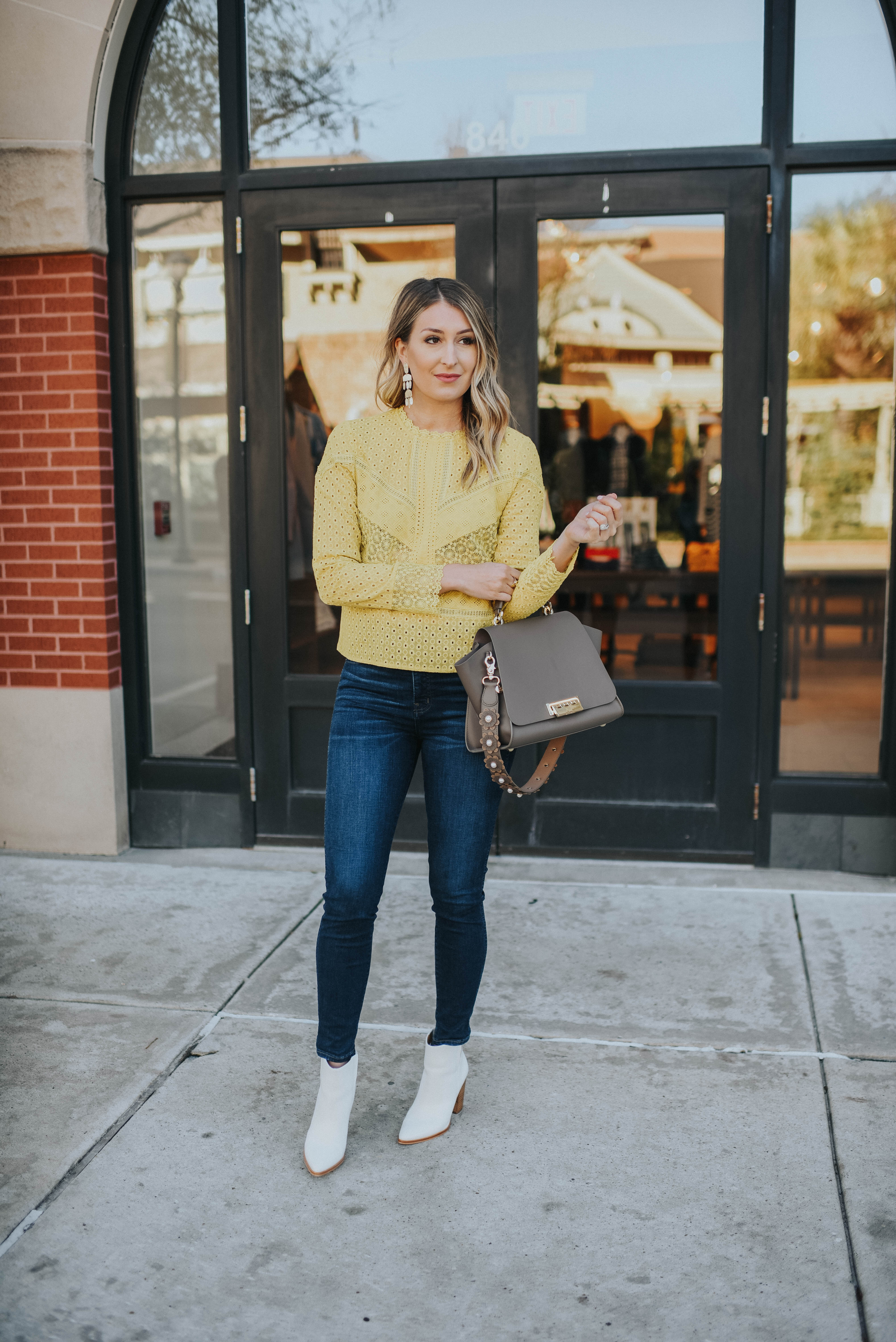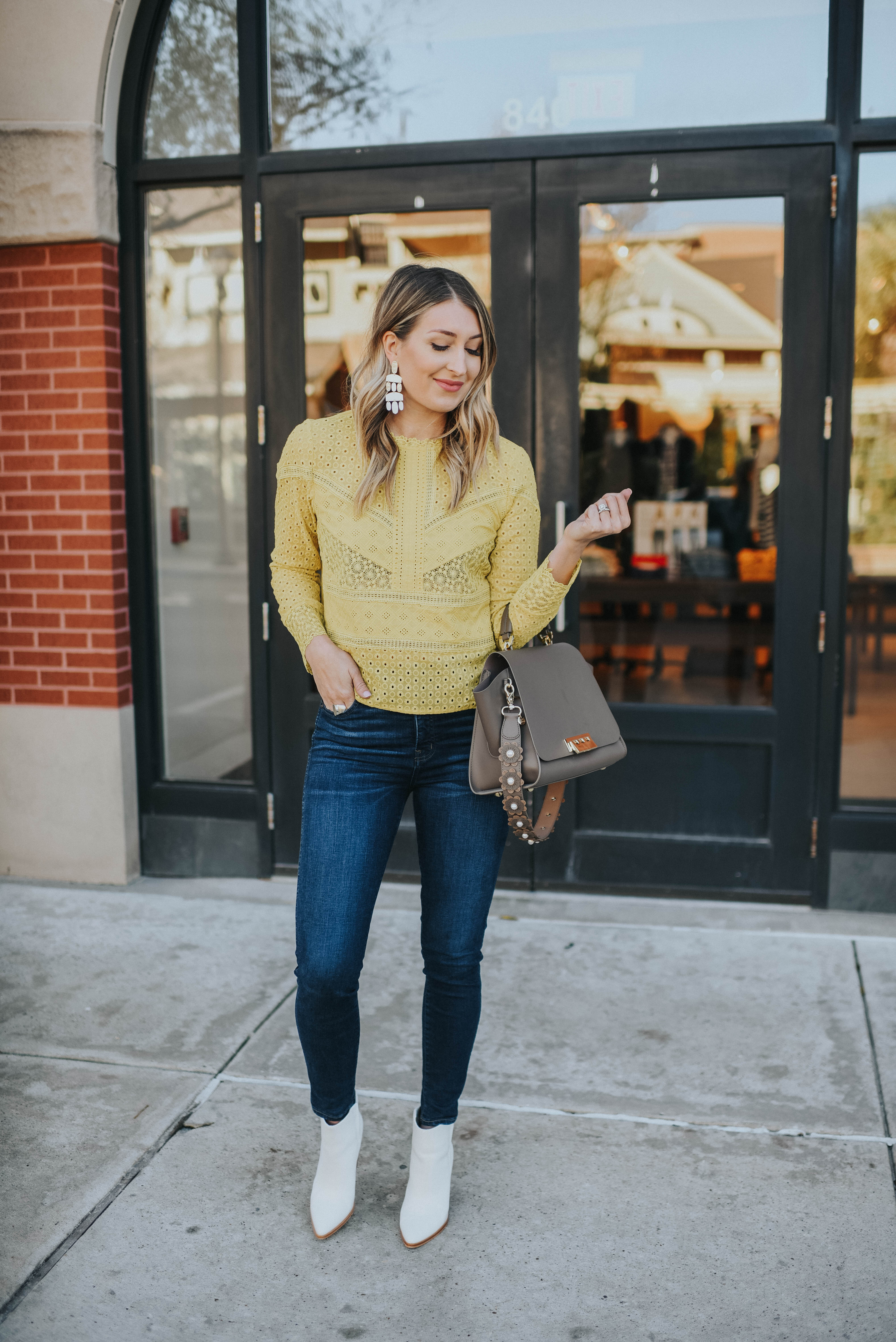 top / jeans / booties (similar / similar bag / earrings / ring
Happy Tuesday friends! Hope your week is off to a good start! We've had a little bit of a rough start to our week. My littles don't seem to be feeling well, and Mason has been in a MOOD. I can't tell if it's because he doesn't feel well (he had a fever last weekend but hasn't had one sine then) or if it's just him being two. Either way, I'm going to need it to pass. We are at that awkward stage with him where he tries to communicate but we sometimes can't understand him, and I feel like that was the entire day yesterday. It's so hard when you're trying to help them but can't figure out what they want!
The good news is, I did manage to squeeze in a shoot yesterday, full of some fun spring looks that I can't wait to share with y'all! But for now, here is a more transitional look.
I love the color of this top y'all. Sometimes it can be hard to get the true color from photos, but this top is sort of a yellow/lime greenish color. At first glance I thought it was a weird color. The top also comes in white, so I tried on both colors, and to m surprise I loved this color so much more than the white! Of course, if you're in need of a pretty white top, then it would be perfect too. Oh, also, I do recommend sizing up in this top. I bought it in a medium.
I plan to wear this top with all different types of jeans, but I just went with a classic dark wash for this look. I think it would also be pretty with black and some grey or nude heels, or with white jeans and a nude shoe as well.
Also, I want to talk about these amazing earrings for a second. Statement earrings are probably my favorite way to accessorize. But so many of the fun styles are way too heavy for everyday wear, and I find myself wanting to take them off half way through the day. I tried on this pair from Kendra Scott and was shocked how lightweight they are. I totally expected them to be too heavy, but I could wear these all day long without my ears hurting!
xo, Loren