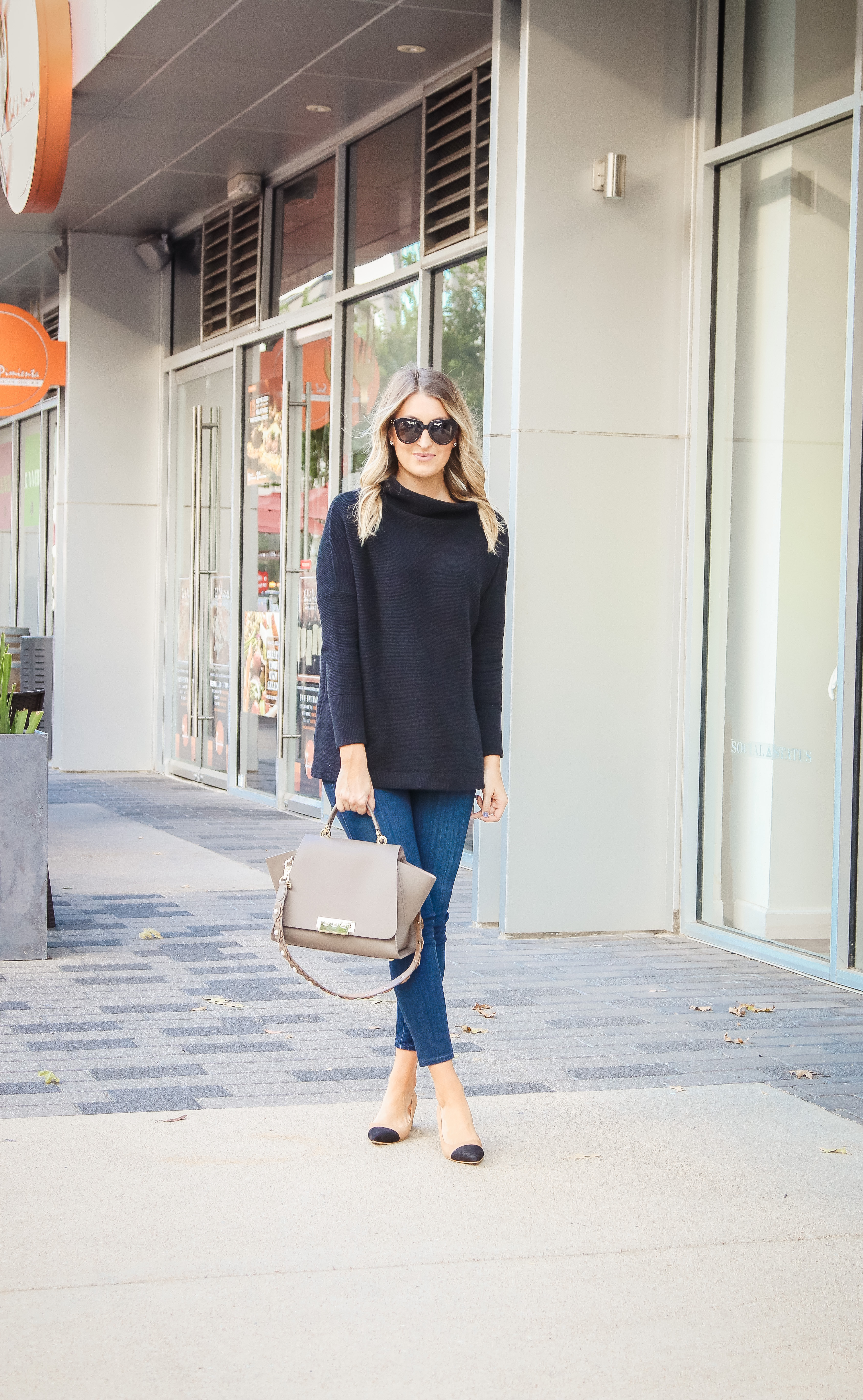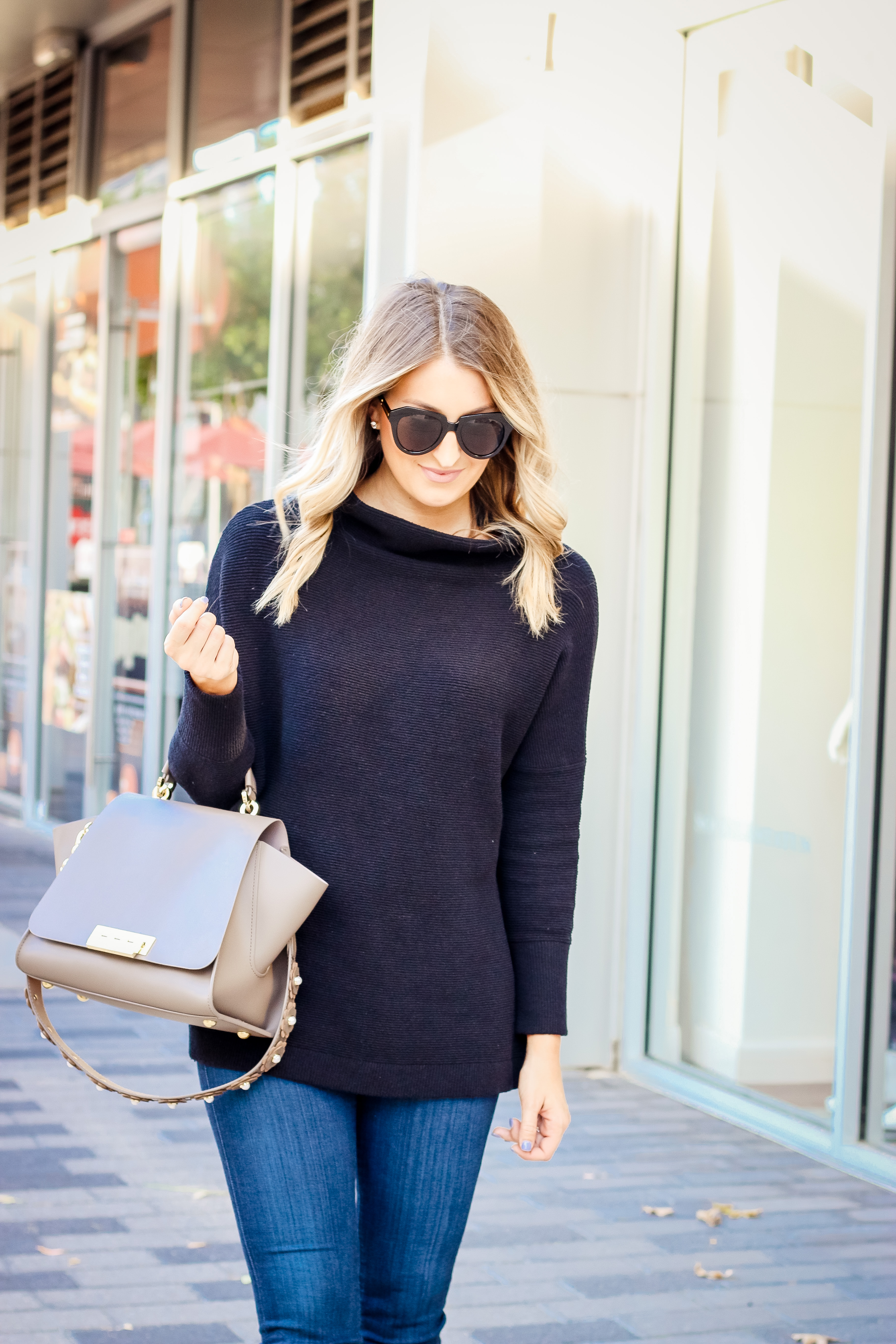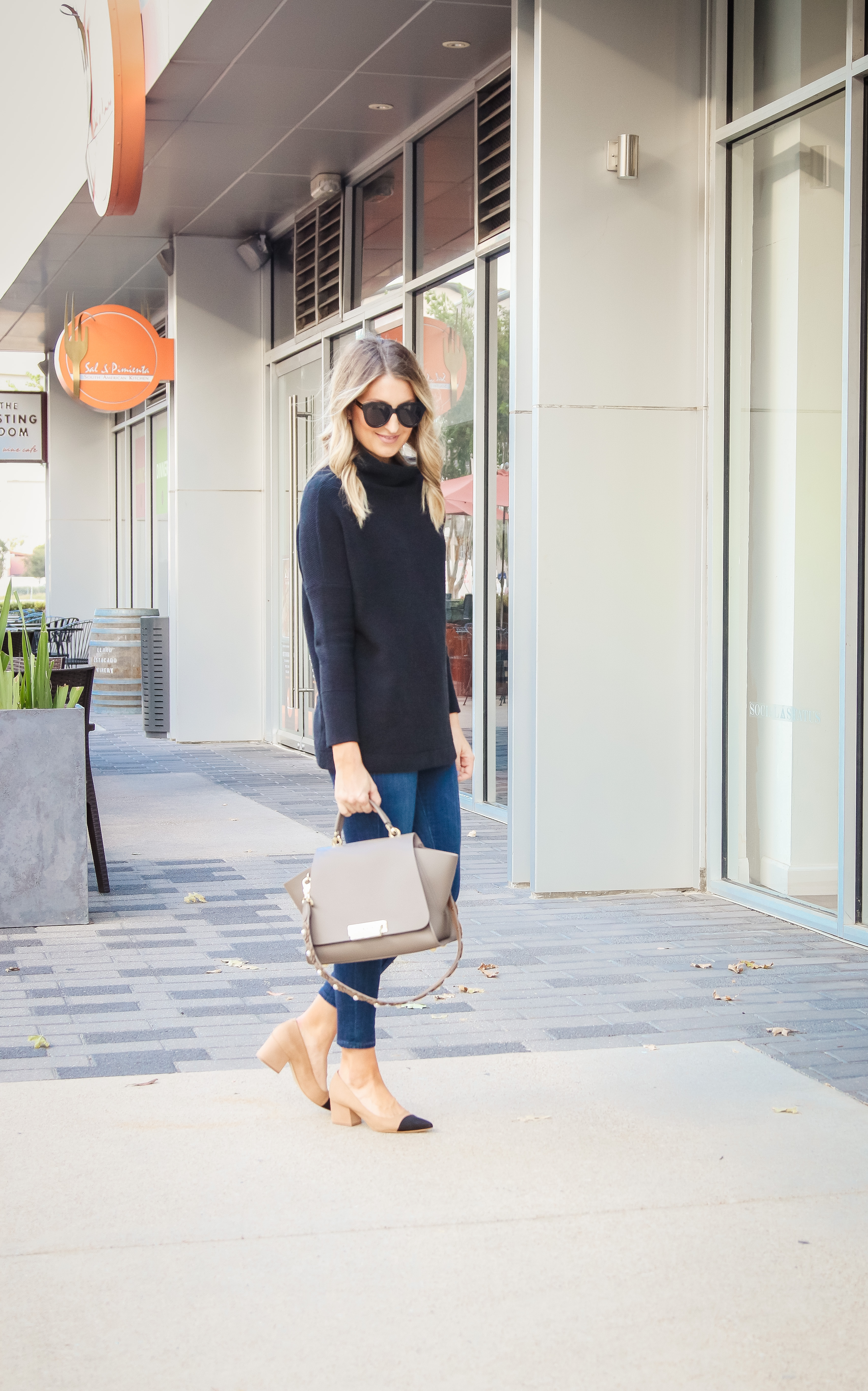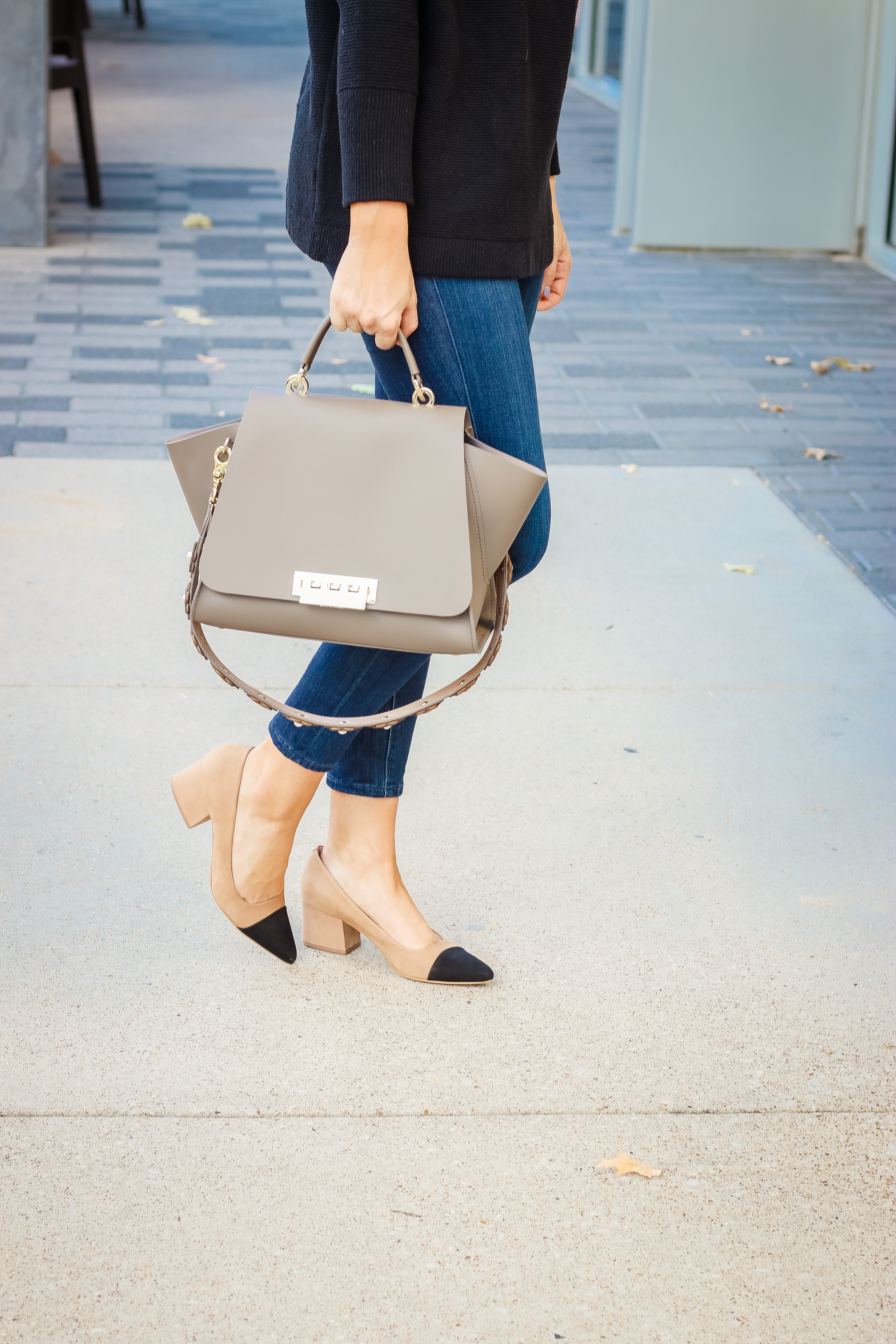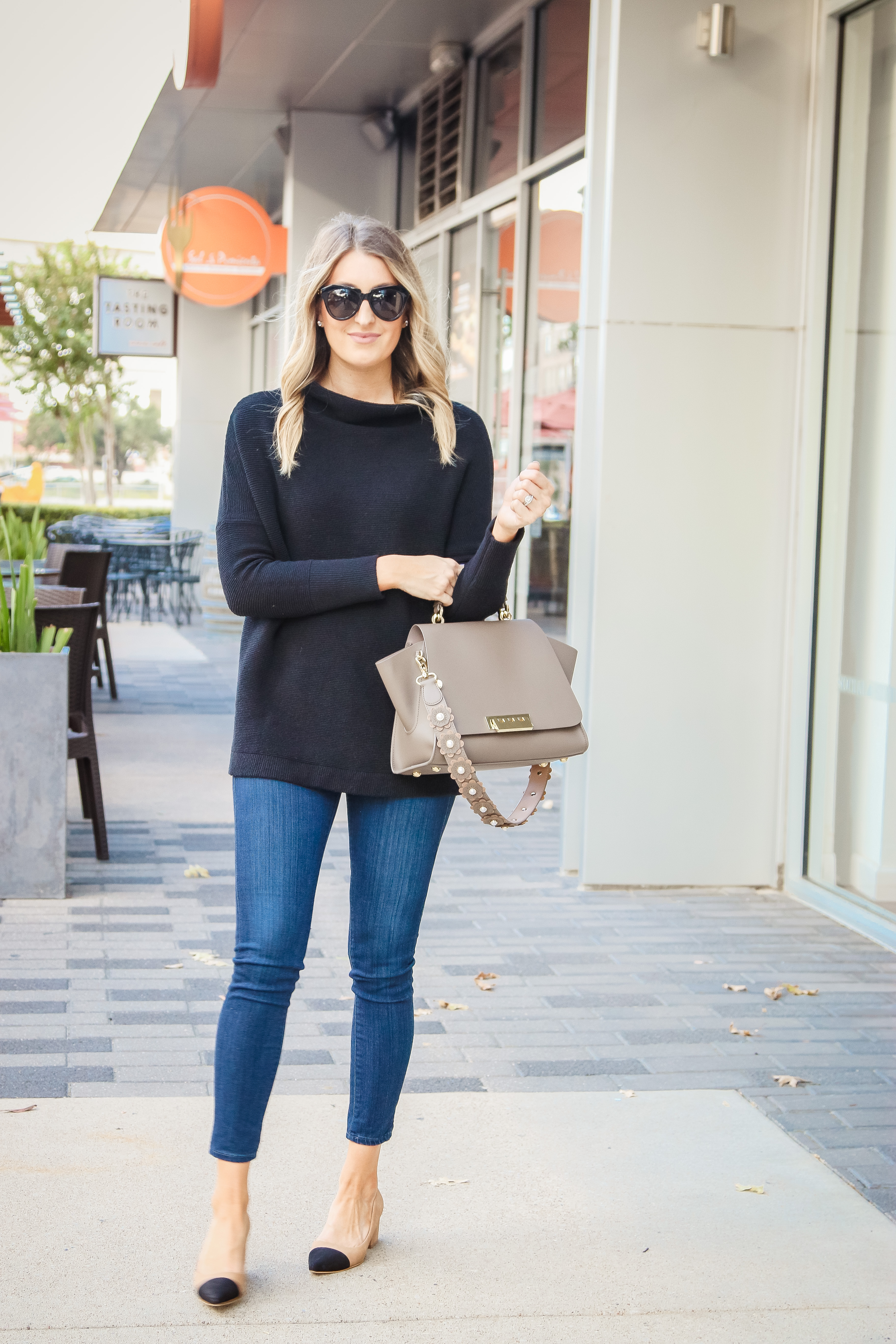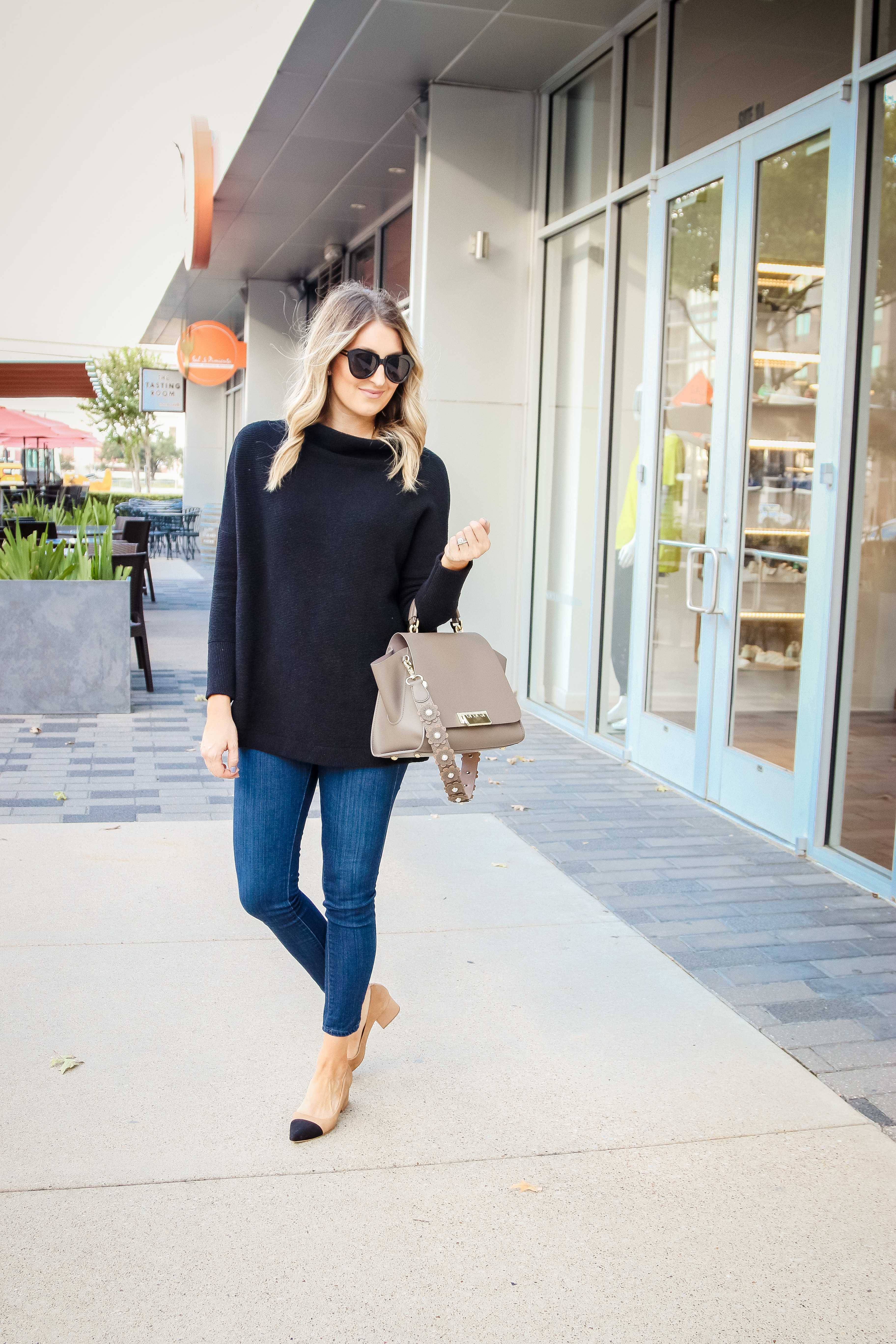 Tunic / Denim / Pumps / Bag / Sunnies / Earrings
Okay y'all, I totally slacked on getting this post up! I'm so sorry! We've actually had a lot going on this weekend and last week so it I never had a chance to sit down and write this post! Anyway, I hope you all had a good weekend!
I spent Friday night with a bunch of my girlfriends at one of their houses for an annual event she hosts called her "Favorite Things" party. It's seriously one of my favorite events to attend all year long. Basically, you bring 5 gifts, all the same, each one costing $20 (so you spend a total of $100) to the party. When you arrive at the party, you fill out your name on 5 little pieces of paper that are placed into a bowl. Then everyone takes turns telling about their gift (or favorite thing) and drawing 5 names from the bowl to give their gifts to. So basically, you arrive to the party with 5 gifts that are all the same, and you leave with 5 different gifts that are all someone else's favorite thing! It's such a fun night y'all and such a great way to kick off the holidays!
Saturday night we went out to celebrate my sister-in-law's birthday at one our new favorite restaurants. Sunday we went to church, brunch with the family, then we came home to put up some Christmas decorations! I know, it's a bit early, but I have a reason, I swear! There is an event every year in Houston called the Nutcracker Market that is put on by the Houston Ballet. Basically, tons of vendors from all over the country come to sell their goods (some are holiday related, some are food items, some are gifts, etc.), and all of Houston comes to shop at a giant arena. If you haven't been, it's really something. It's honestly a little overwhelming, but I love going because it kind of gets me in the holiday spirit! Anyway, since I always buy a lot of Christmas decorations when I'm there, I wanted to get all of ours out so I could remember what we have before I go buy more!
Okay, now for the details on this outfit. I am obsessed with this tunic y'all. It comes in a bunch of colors, but this piece is more of an investment piece for me, so I wanted black since it is so classic and timeless. I actually tried this on and didn't buy it at first, only because of the price. Then like two days later it went on sale for a little while, so I was quick to grab one! Some people are wearing this as a mini dress, but I'm 5'8″ so that's not going to happen. But I love it with jeans or faux leather leggings!
Something about this top just feels super classy and chic to me, so I paired it with my favorite skinny jeans and these cap-toe pumps. I love this shoe for so many reasons, one of the main ones being the low heel, and that it actually works with a heel this low. I love how timeless these shoes are, and I love that I can wear them all day long even more.
Well, my husband just turned on last week's episode of Scandal, so that's all I've got for this post! Have a good week y'all!
xo, Loren
Photos by The McRaes Photography