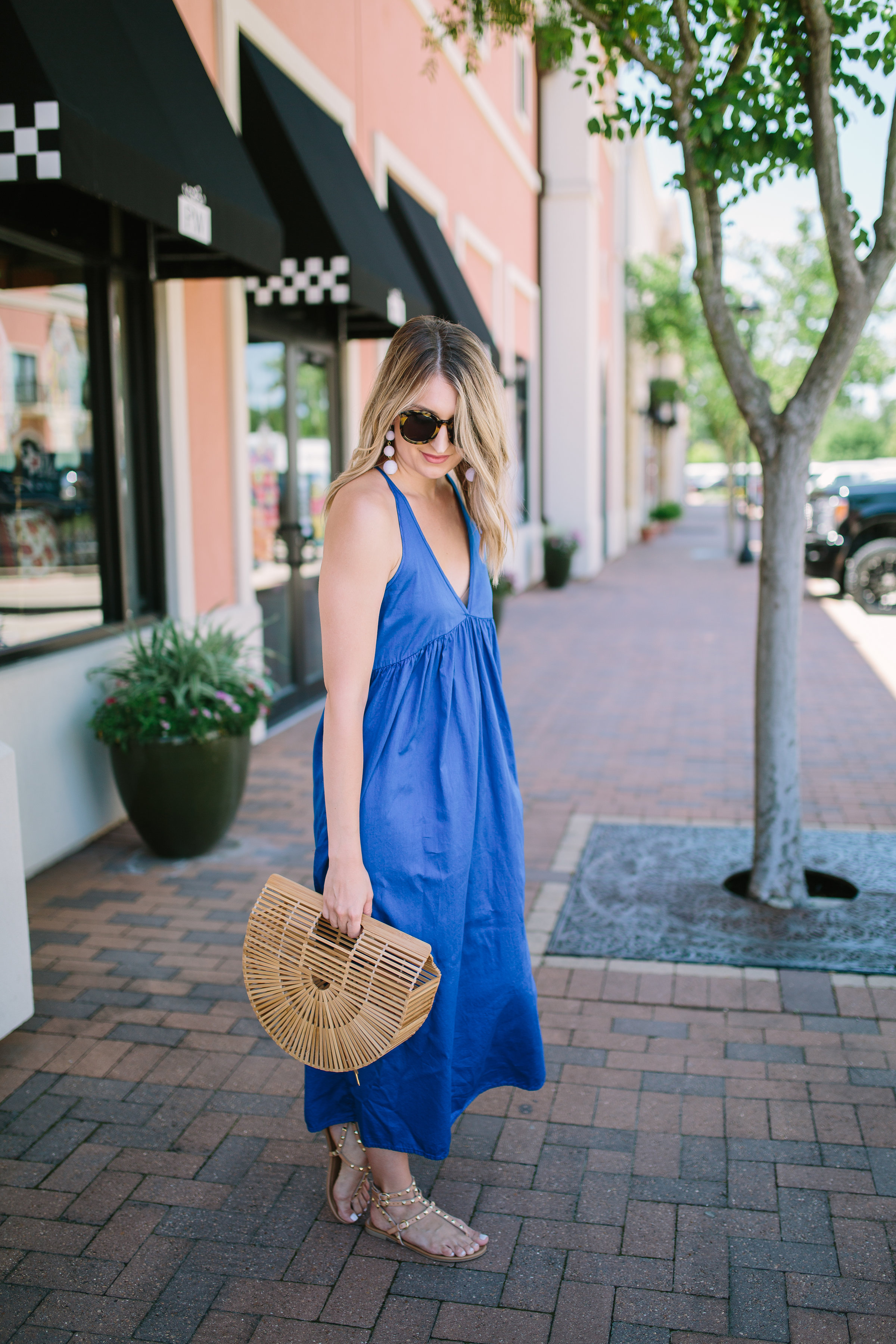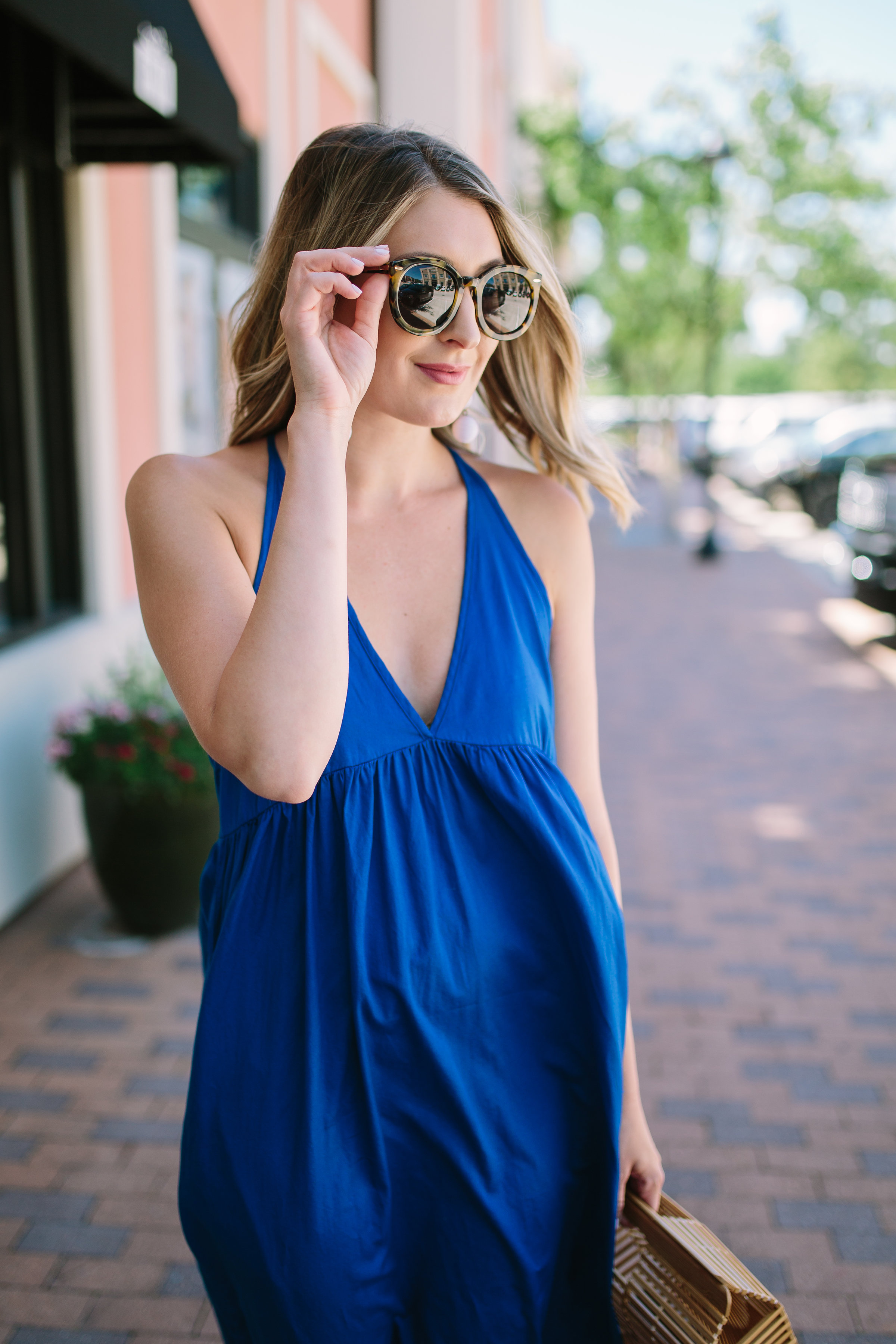 Happy Friday babes! Hope you all had a good week! I for one, am ready for the weekend (as usual), but this time because we really have no plans! It's been a while since that has happened. And don't get me wrong, I love having stuff to keep me busy because I love to be on the go, but sometimes it's nice to just have a weekend to ourselves as a family!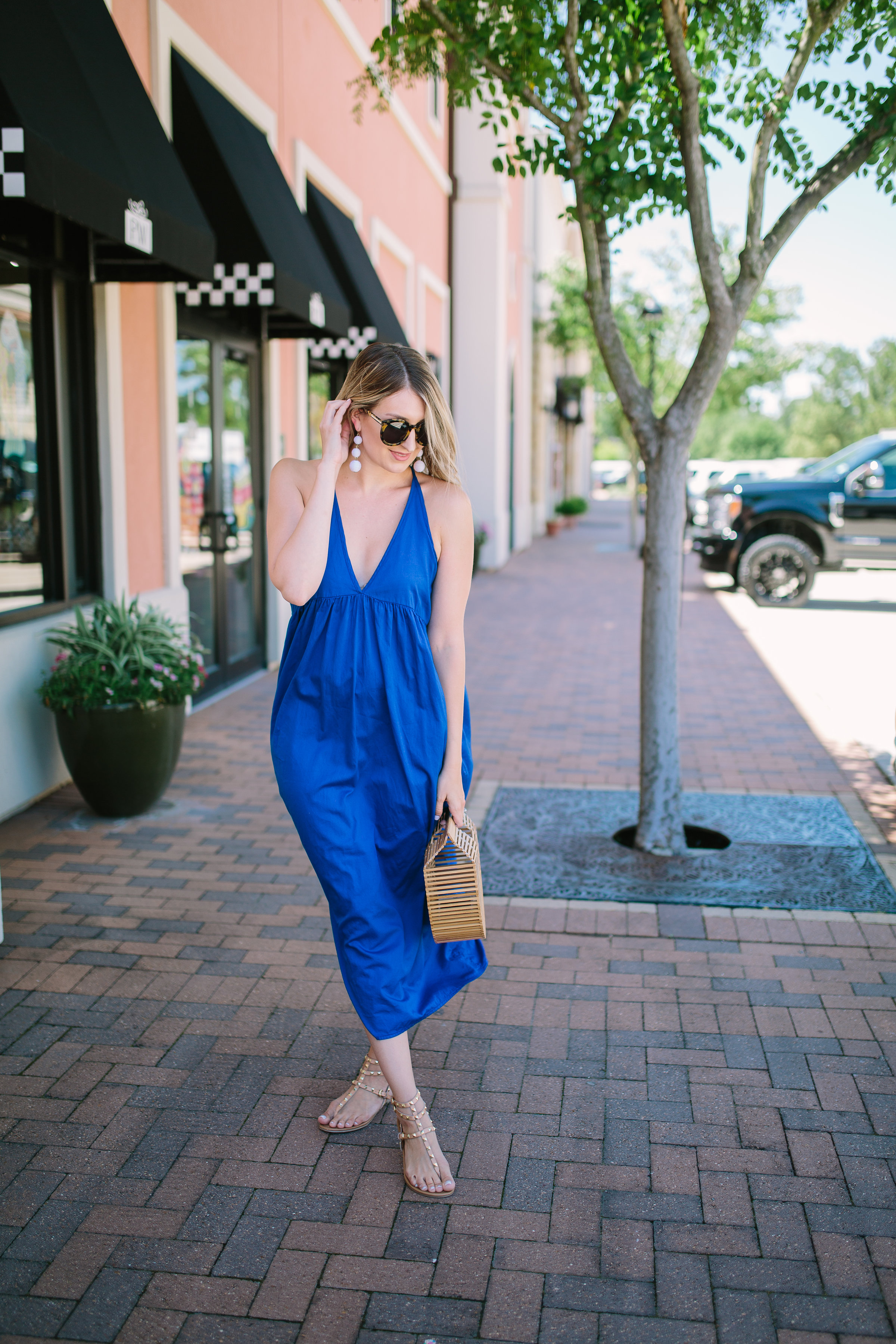 Okay, let's talk about this maxi dress. This one was love at first site, for sure. I spotted it while out shopping for "non-strapless bra friendly" tops (seriously, if y'all find a comfortable strapless bra, do share) and spotted this cutie. I went ahead and tried it on, but didn't buy it, since that's not what I was in the market for at the time. I'm notorious for doing this because if I snap a mirror selfie of something and decide that I still love it later, than I go back and buy it. Anyway, it was just before Mother's Day, so it ended up being my Mother's Day gift.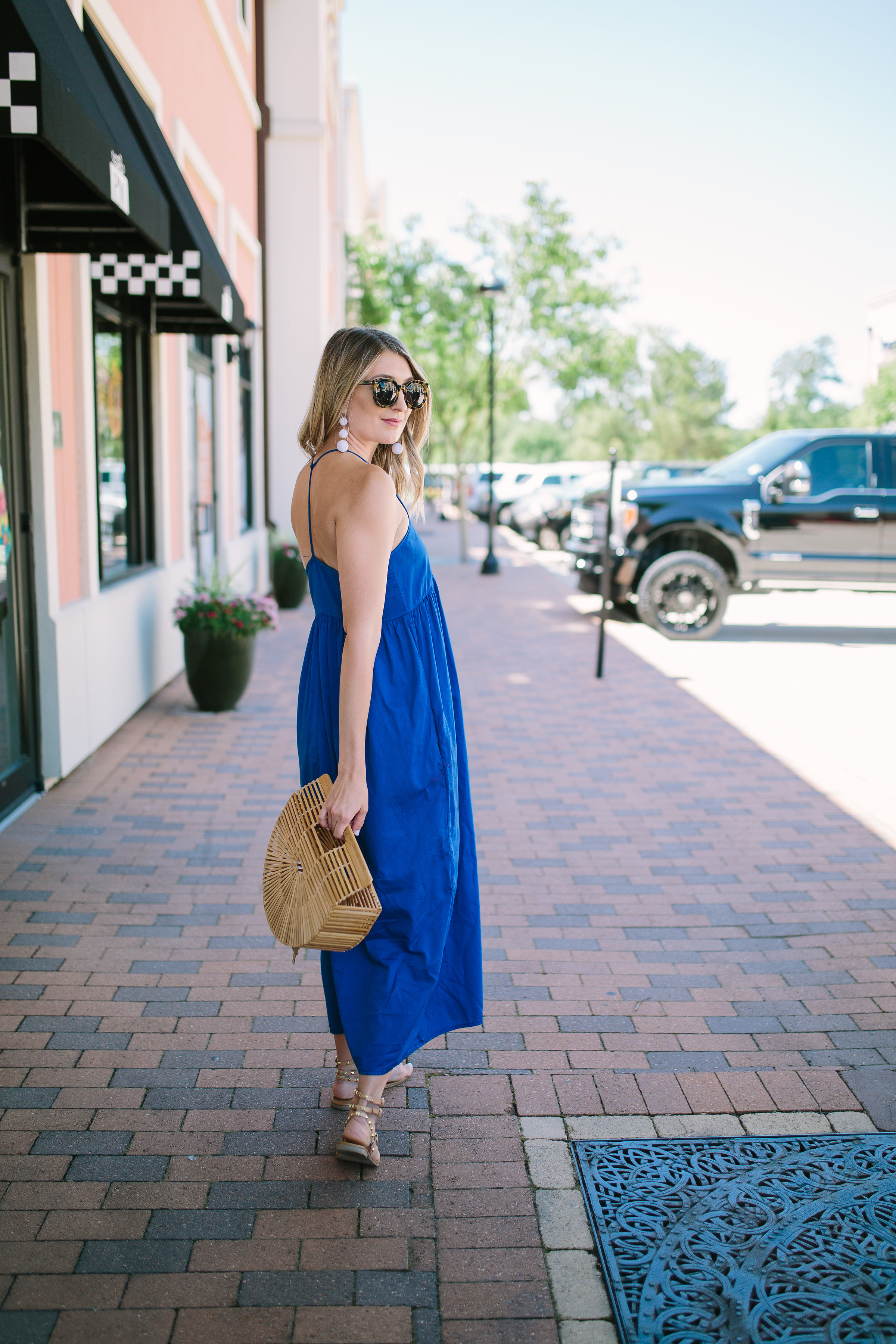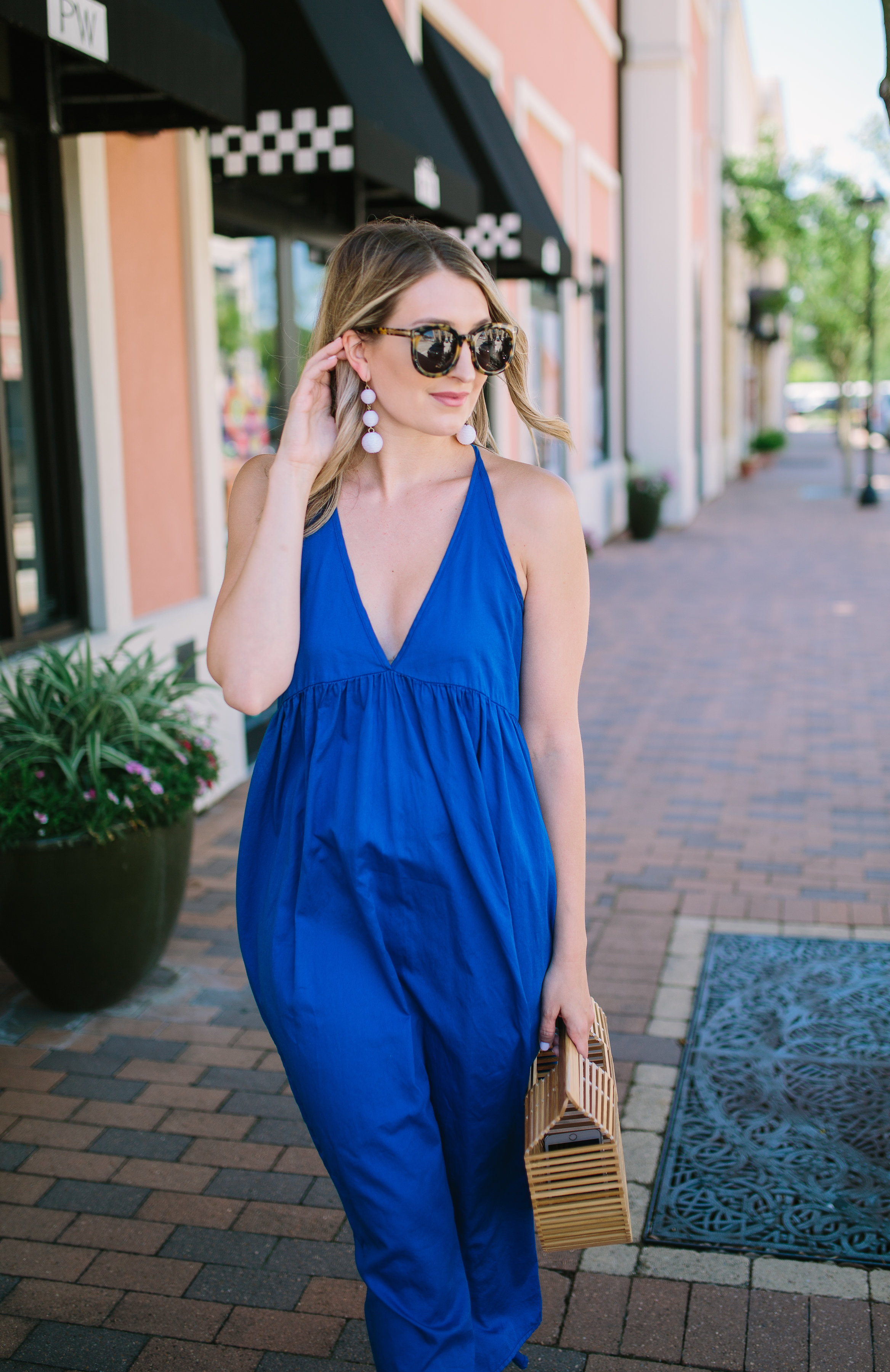 I love how flowy and lightweight it, and if you live in Houston (or any other ridiculously hot climate) you know how much of a big deal that is. Literally that only downside is that it does require a strapless bra. But, then again, so many summer tops and dresses do. You guys, this dress even has pockets. I mean, major win, right?!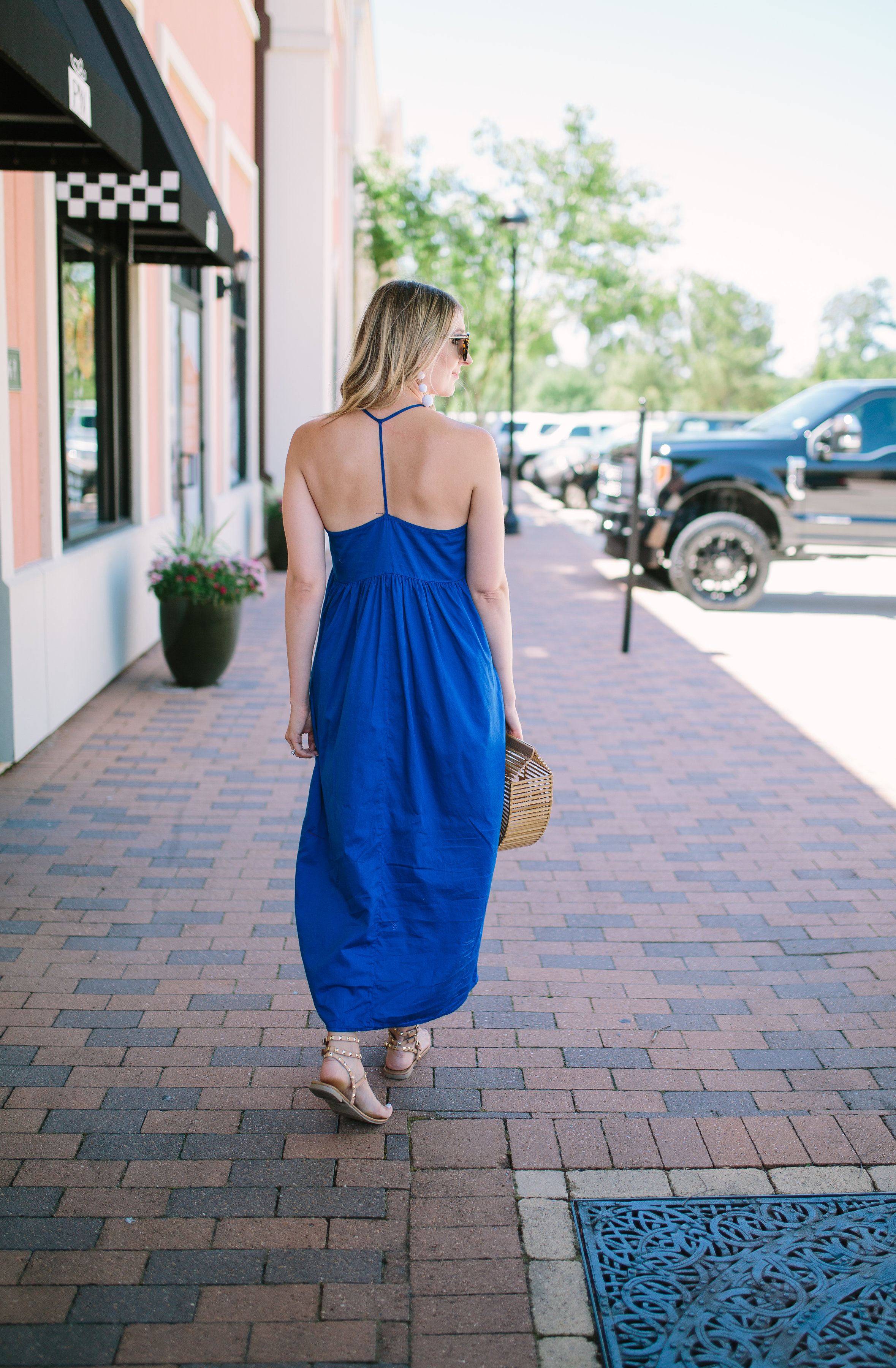 We are headed out to Clearwater, Florida in a few weeks for a family vacation (that's where my husband is from and where all his family still lives), and this dress will definitely be making the trip. It's also perfect for the 4th of July with the right accesories!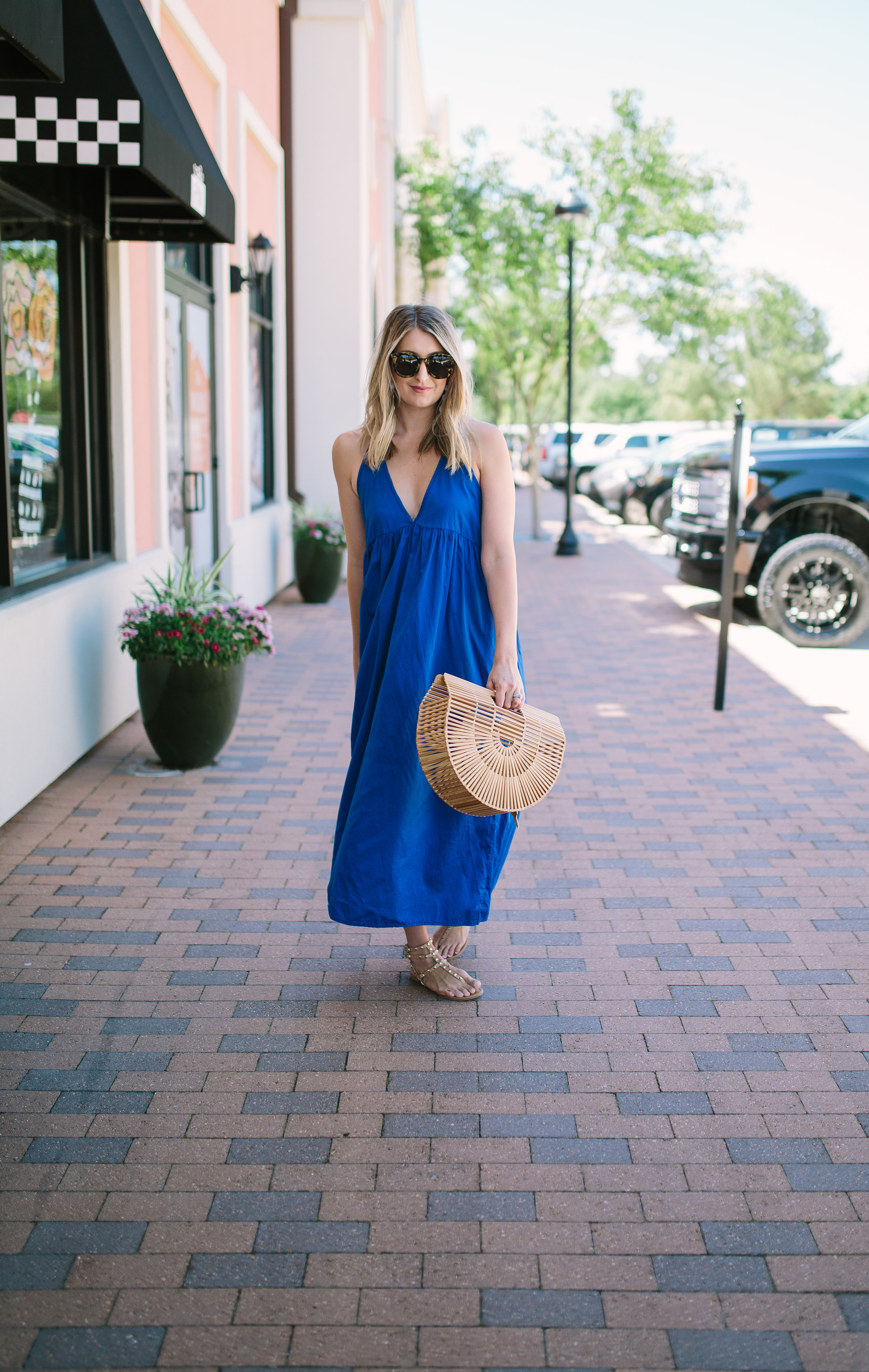 I went with some bright white statement earrings to contrast with the gorgeous blue color of this dress, and to also give it a little bit of a 4th of July feel. I'm still on the hunt for some good red sandals, but for this look I went with my tried and true studded gladiators, because they pretty much go with everything!
xo, Loren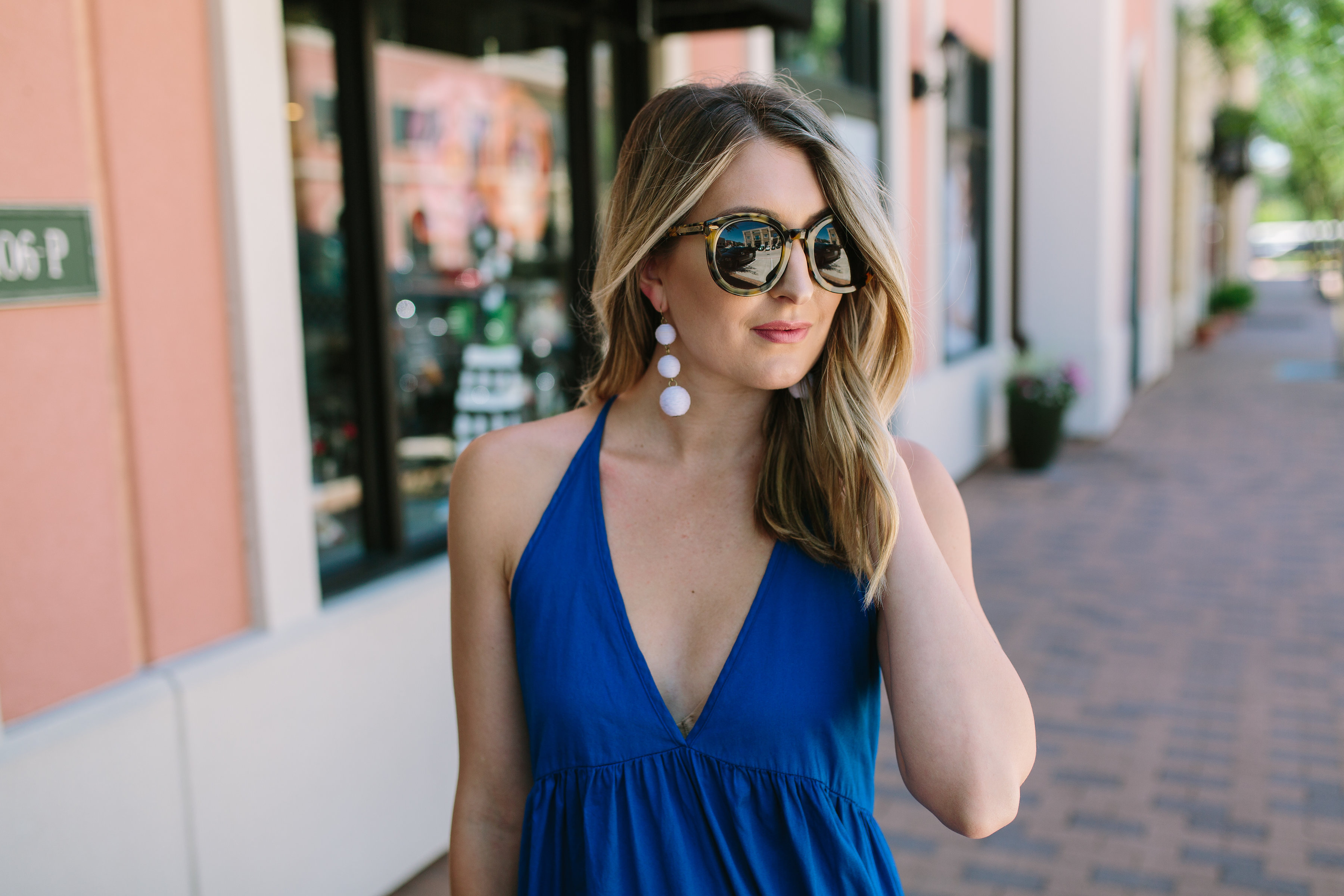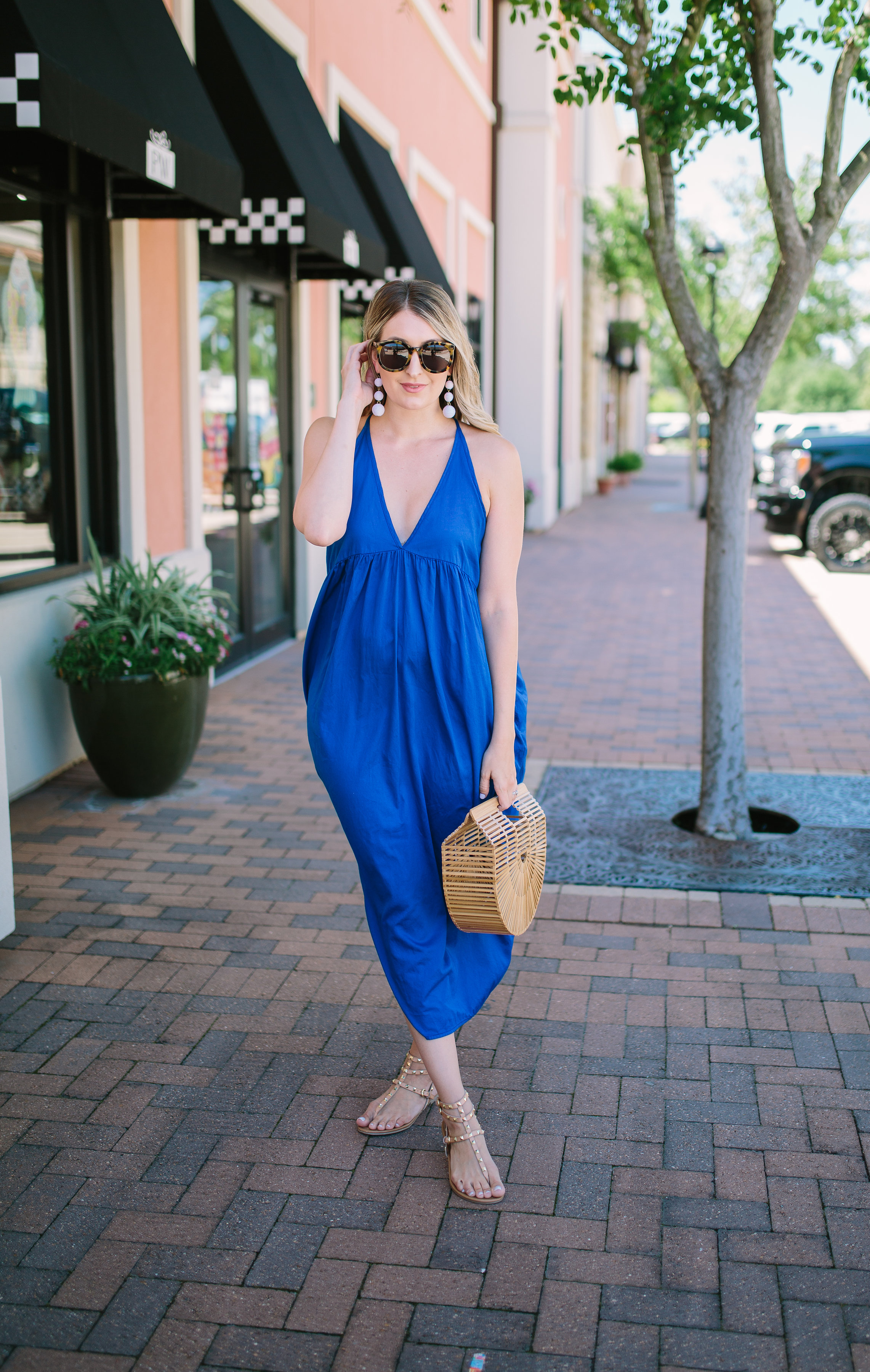 Dress: Anthropologie / Sandals: Target (sold out, similar here) / Bag: Cult Gaia / Sunnies: Karen Walker / Earrings: Bauble Bar
Photos by: Julia Gozman Photography