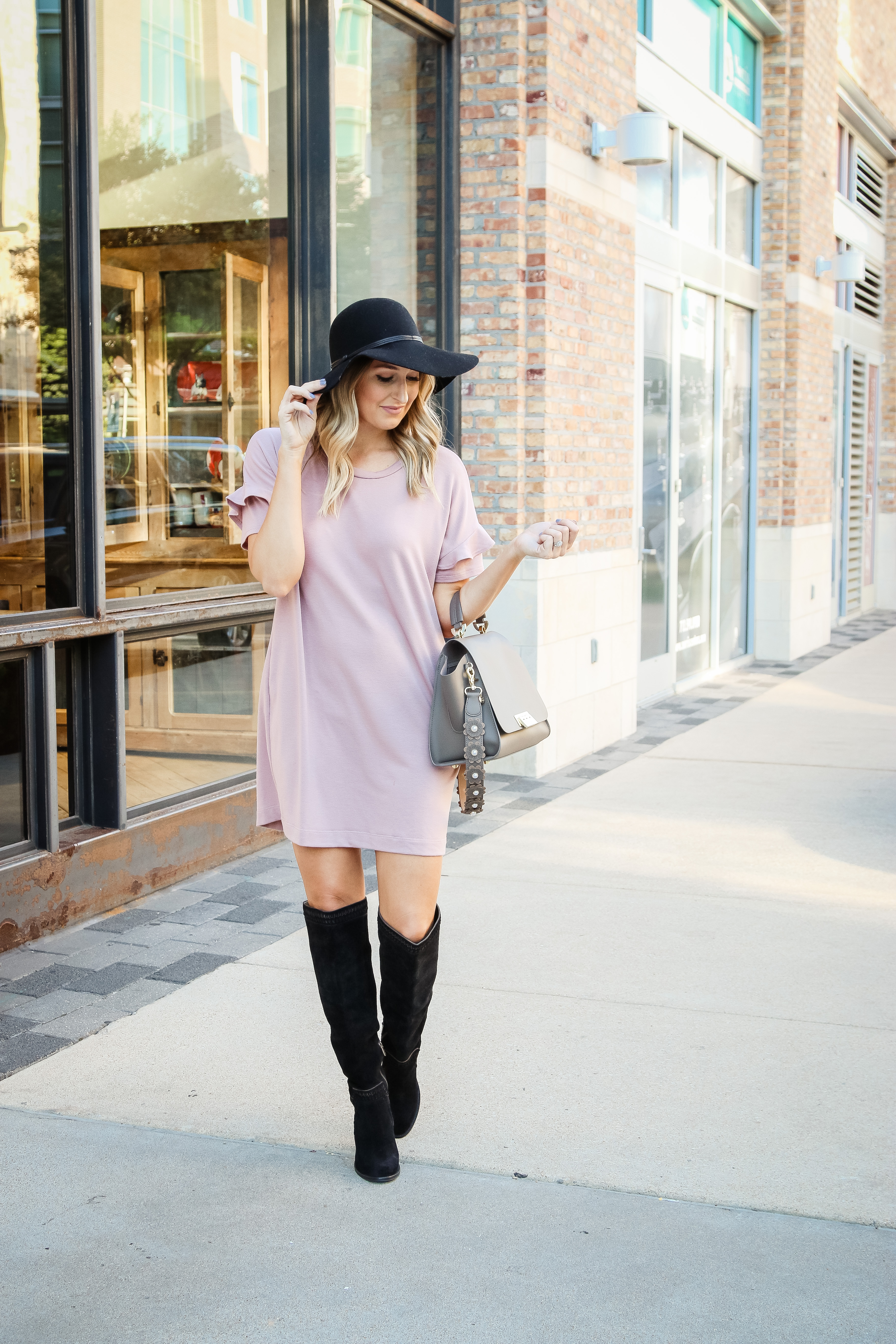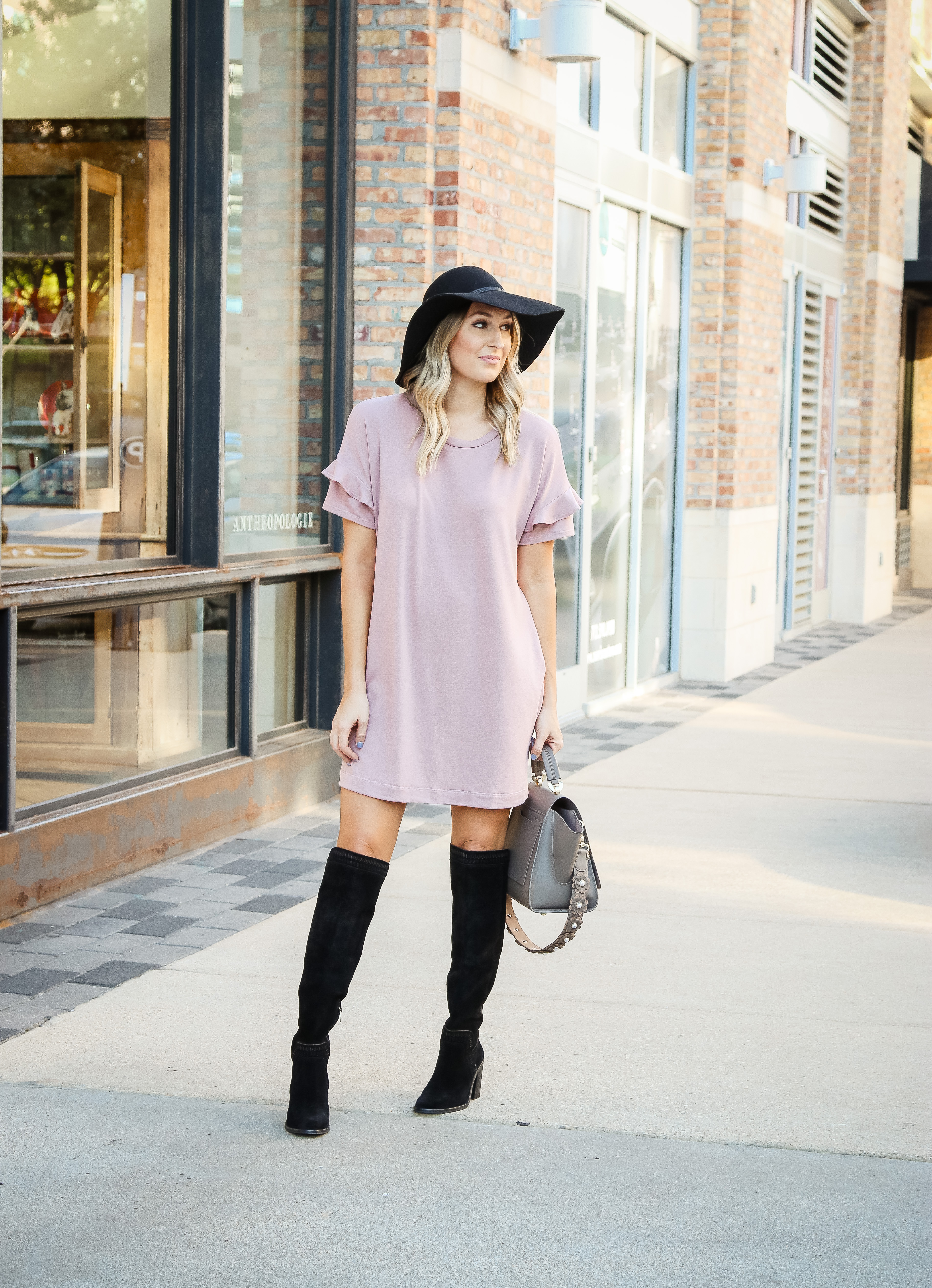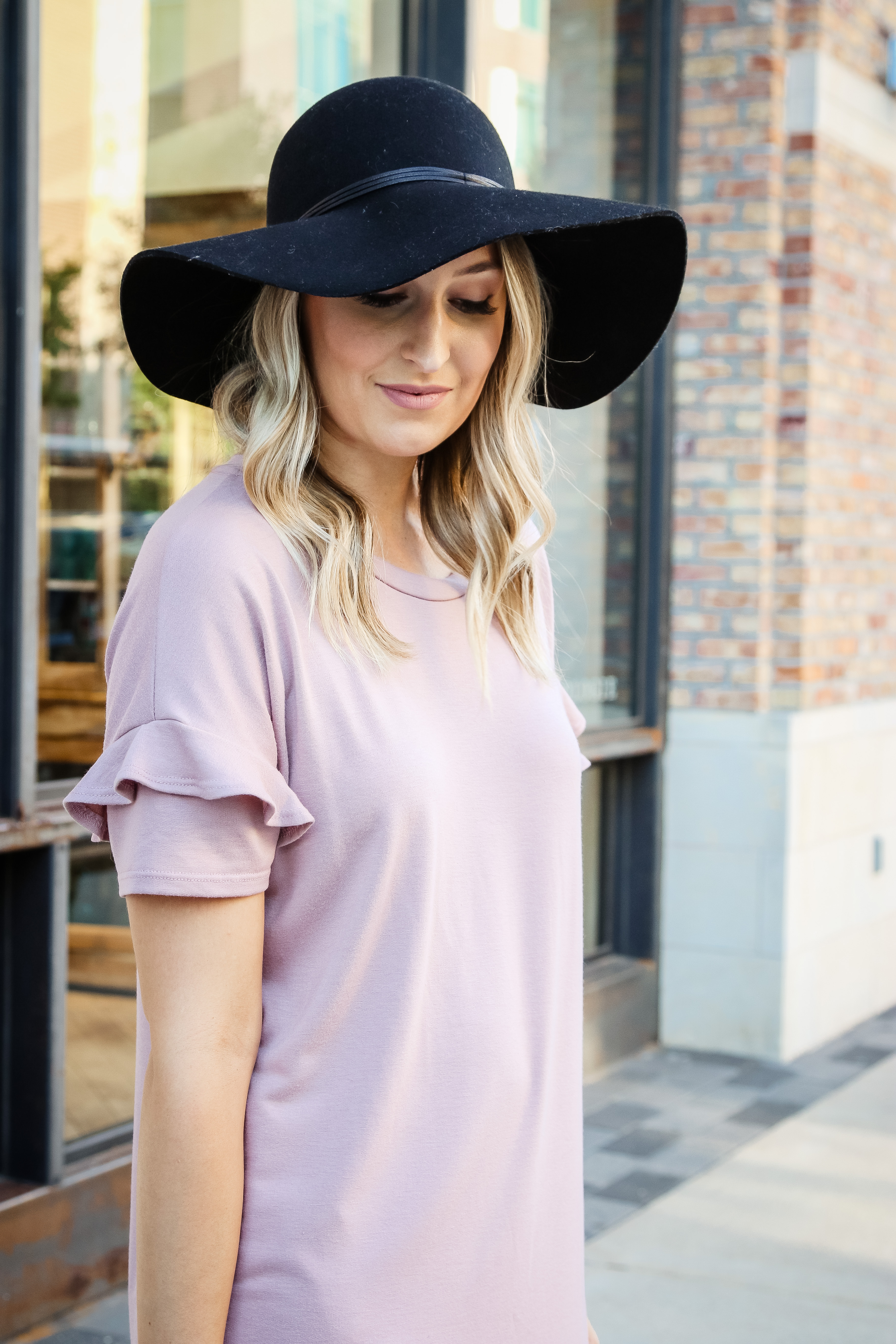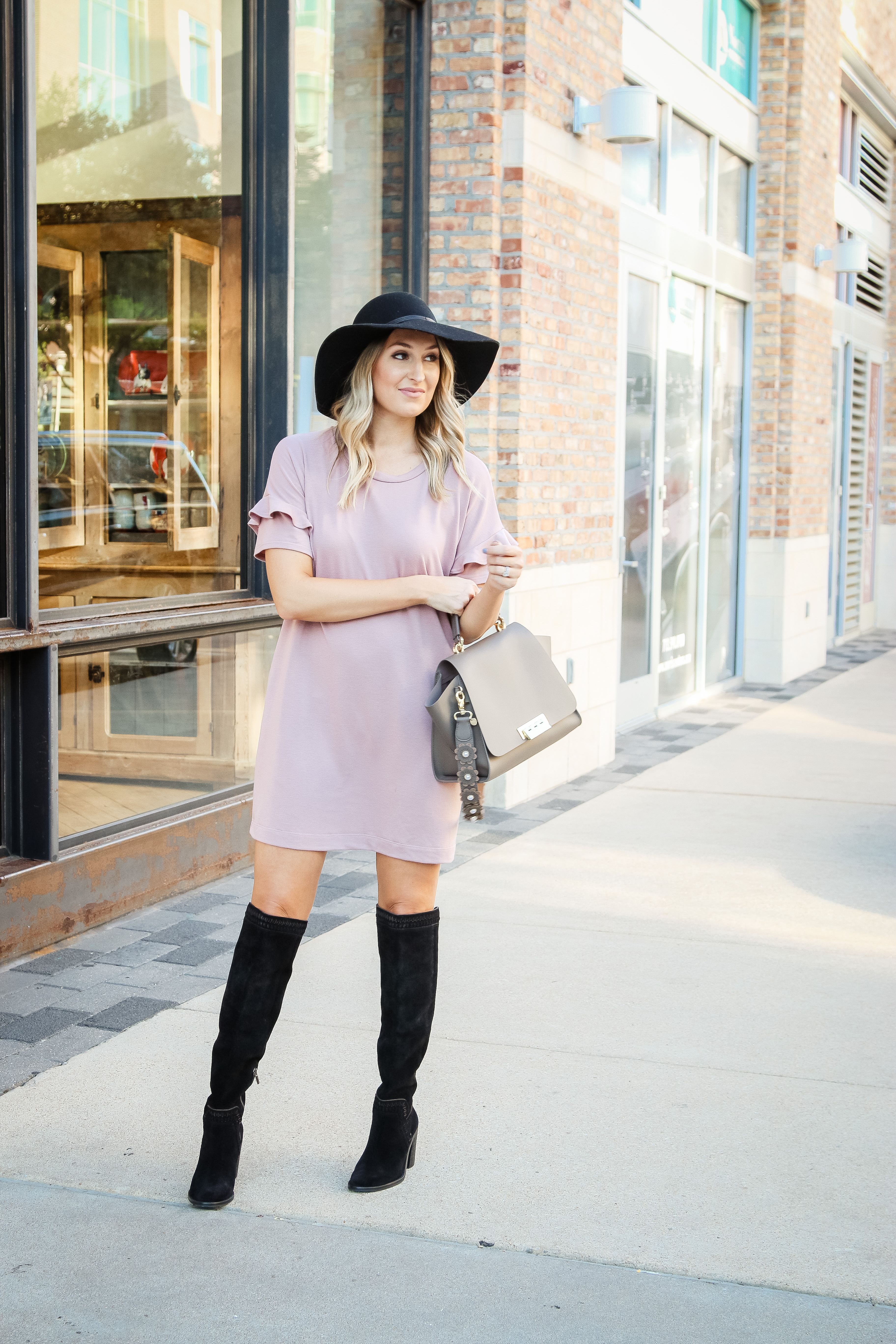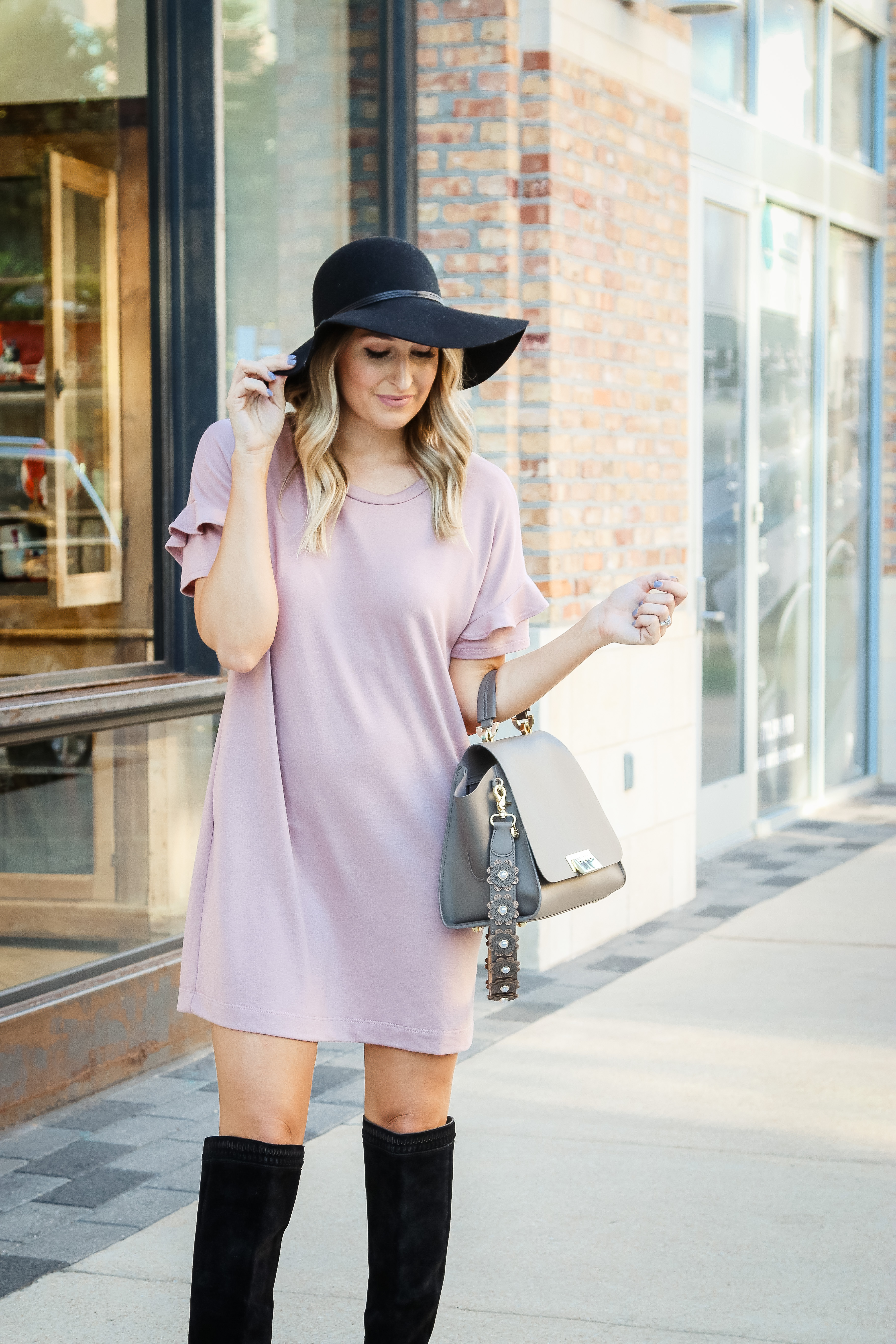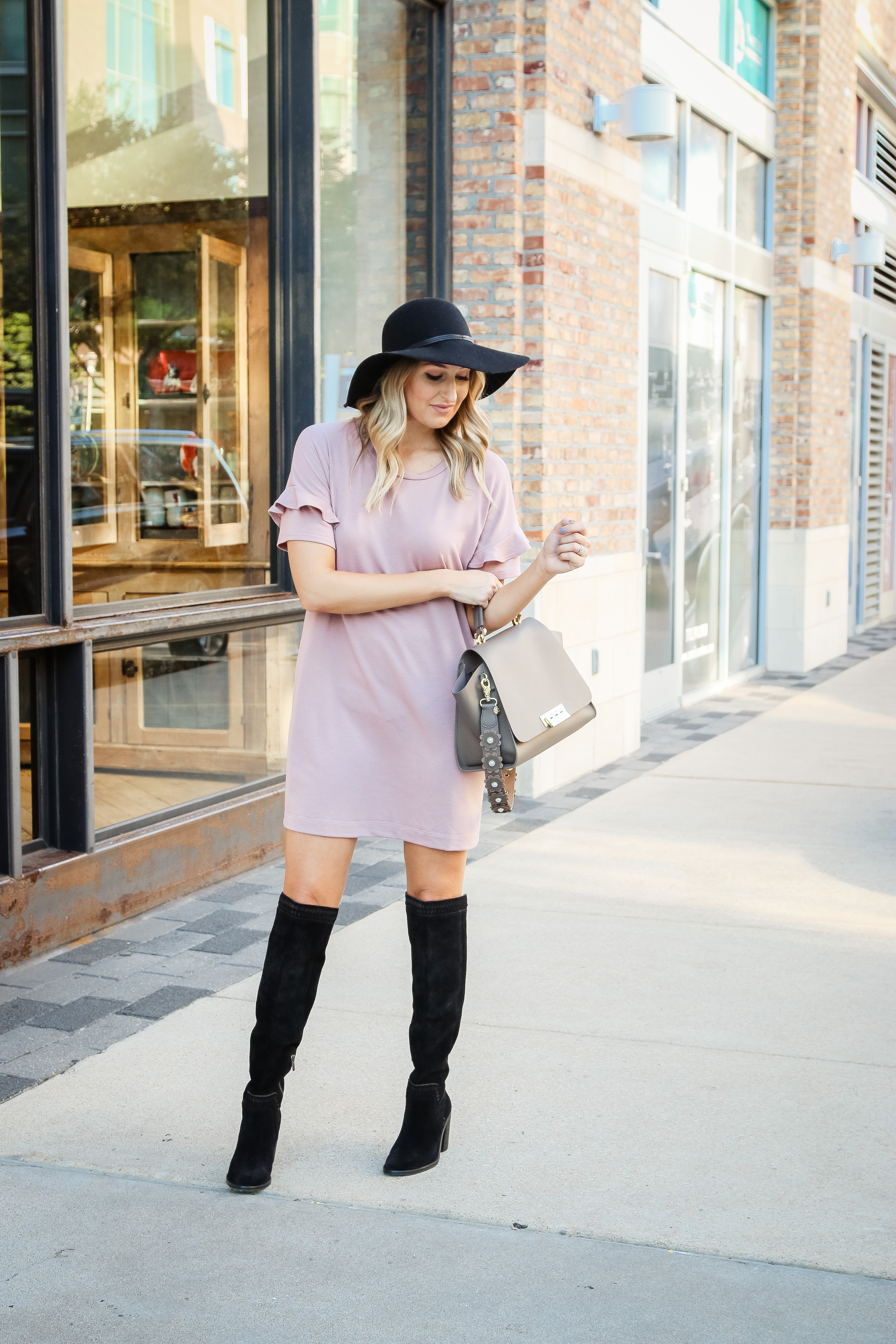 Dress (only $39!) / Boots (on sale!) / Bag / Hat
Okay, I don't about y'all, but I feel like this time change really messed me up. Like, I know we got an extra hour of sleep the other night, but WHY am I still so tired?! And my kids…oh my goodness don't even get me started. They were CRAZY yesterday. Like, in every sense of the word. They were cranky, delirious, argumentative, and super hyper and happy all at the same time. Needless to say, I had a couple glasses of wine last night, and I am hoping the rest of the week isn't quite as crazy!
I'm sure many of you have seen this dress by now, because I was one of those people who didn't buy it the first time around, then saw it on a bunch of other people, and by the time I decided to order it it was on backorder. Then of course it actually came in a while ago, but it took me forever to get around to shooting it. The good new is that it is now fully stocked, and comes in new colors for fall! The main reason I didn't order this dress when I first saw it was because I was afraid it would be too short. I am 5'8″, and I am happy to say it's not that short. I am wearing a medium here though. The best thing about this dress is the price tag…just $39!
My boots were a Nordstrom Anniversary Sale purchase back in July, and I am happy to saw that they are now on sale again! These are originally $240, and currently on sale for $160. I love these boots because they have a really pretty detail around the stitching, and they can be casual or a little more dressy depending on how you style them.
Alright y'all, that's all I've got for today. I'm off to try to make some sense of all my Christmas decorations that are currently just scattered around the house with no rhyme or reason. Wish me luck. And Happy Tuesday!
xo, Loren
Photos by The McRaes Photography