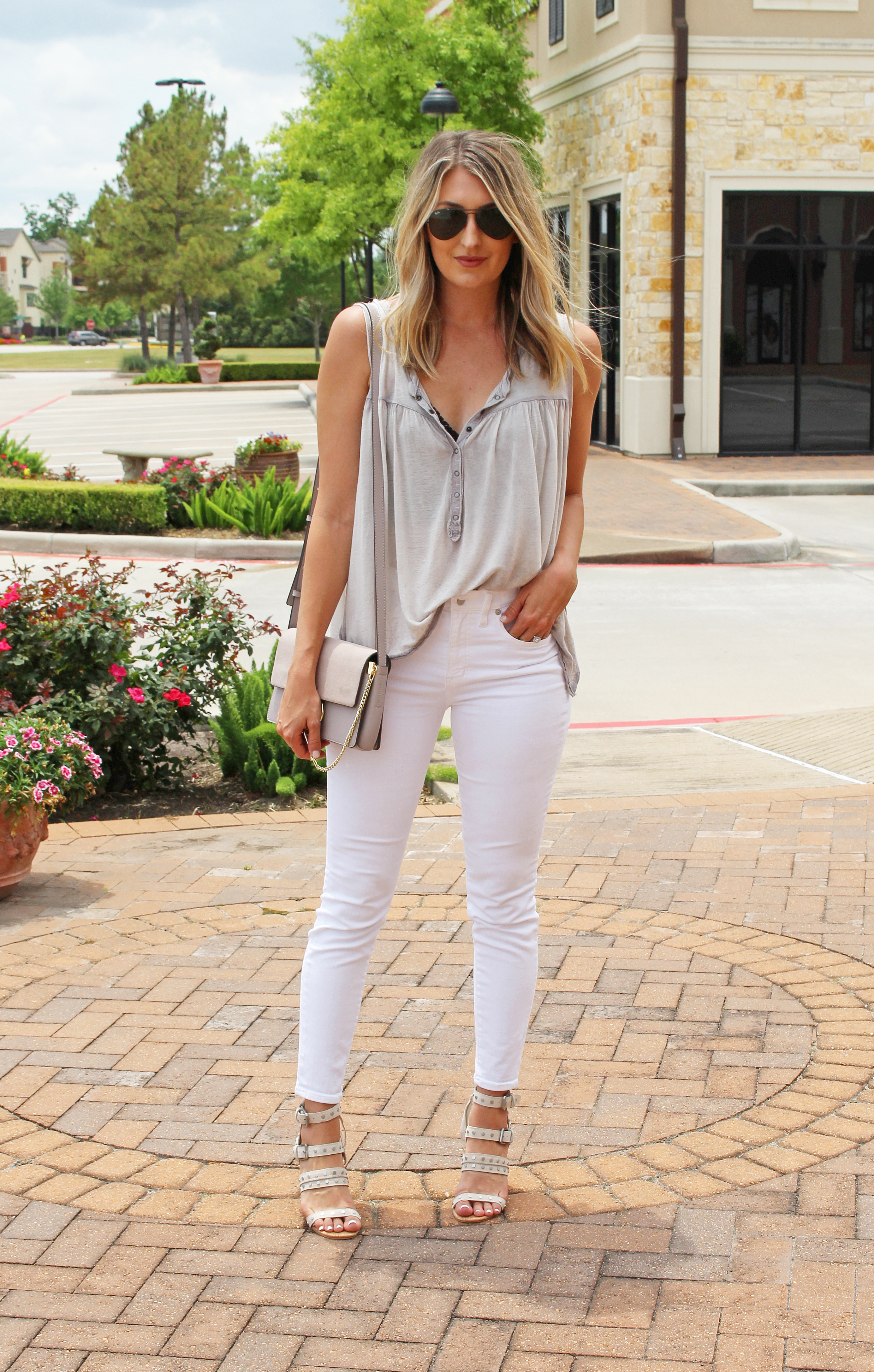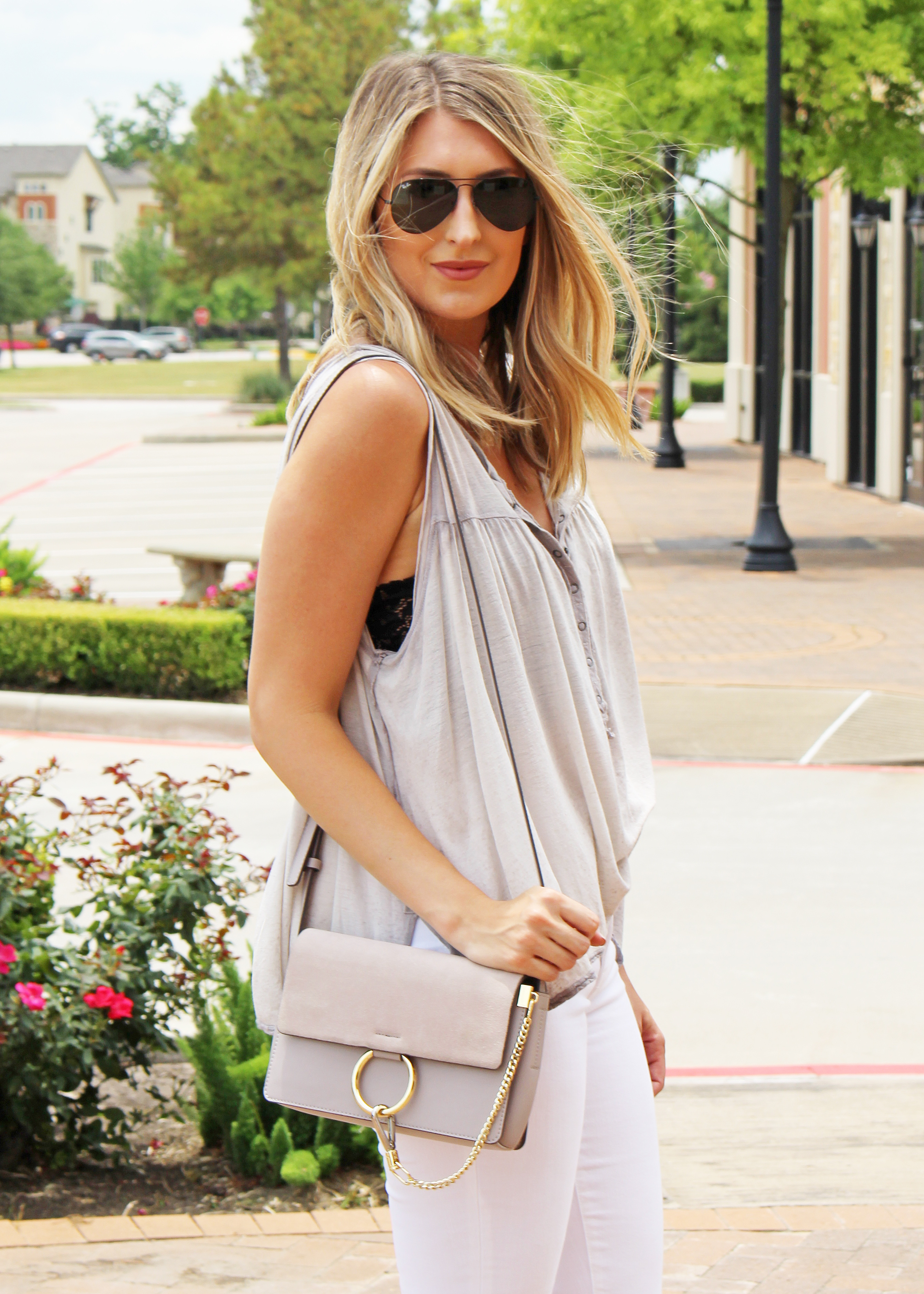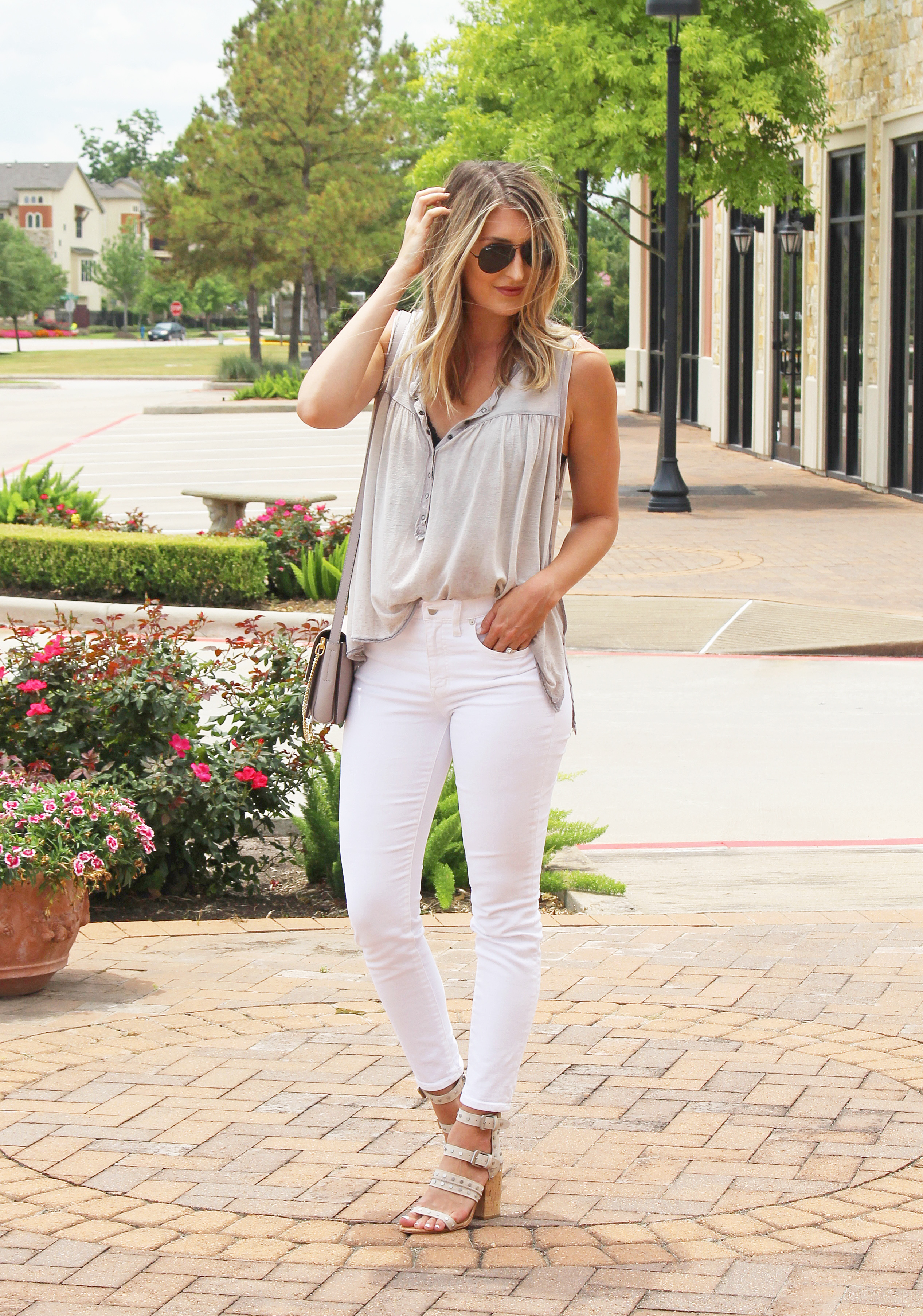 T.G.I.F.!!!! Who else is super pumped that (#1) it's Friday and (#2) it's a THREE DAY WEEKEND?! Okay, I know, I'm a little excited. I once made a comment while with my parents about not wanting it to be Monday or something, and I'll never forget my dad's response: "What do you care? You don't go to work." UMMM. I know. Instead, I stay at home with a small army of toddlers who, from my experience, tend to be a bit more needy and demanding than my co-workers or bosses in the corporate world ever were. Seriously y'all, stay-at-home moms look forward to/need the weekend every bit as much as the next person! For me, it means I have my husband at home to help split up some of the care-taking duties, and that is a HUGE relief. It also means that if I need to run an errand without the process of buckling in, then unbuckling, then re-buckling TWO squirmy children, I CAN. Okay, I'm done now. Now onto this outfit!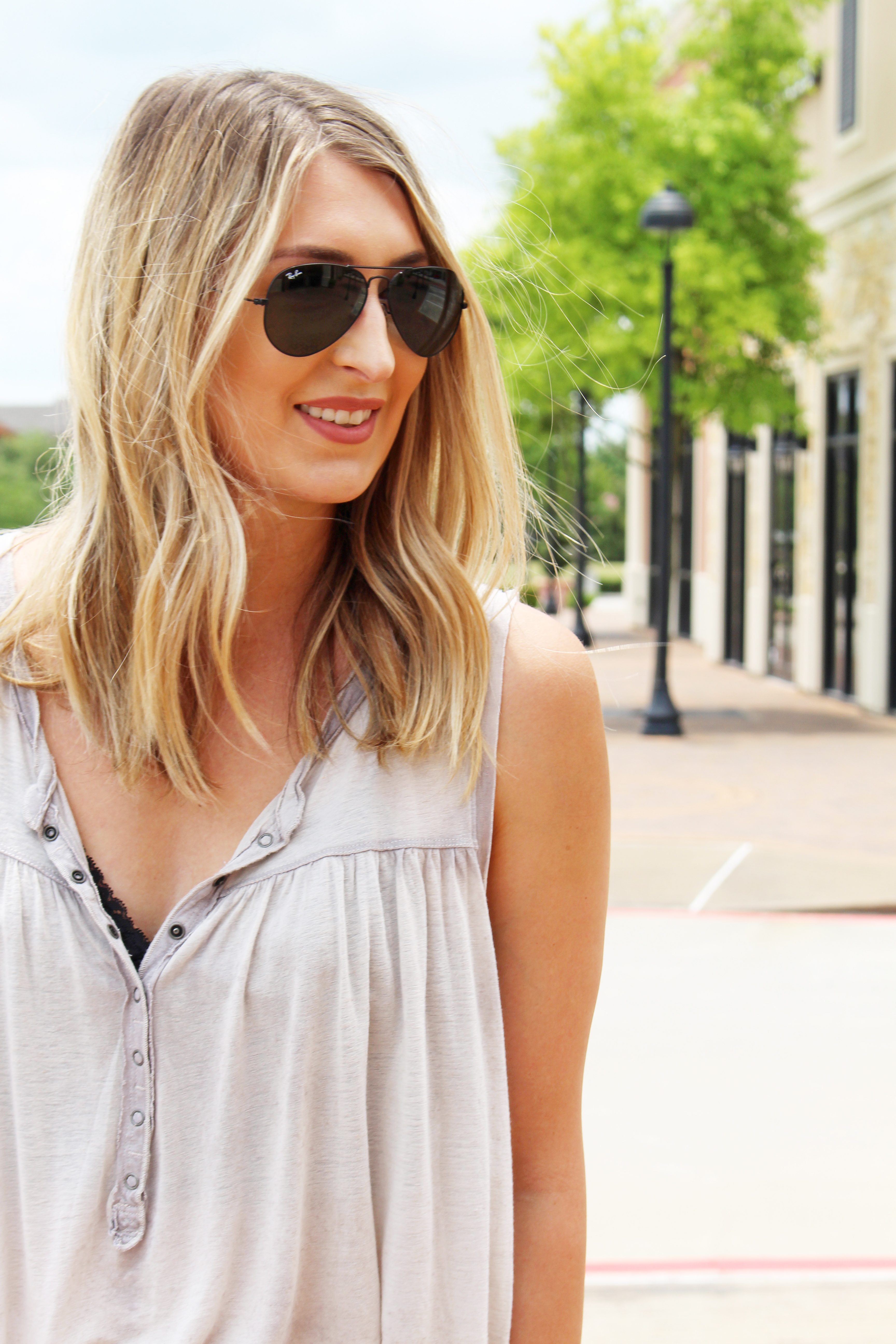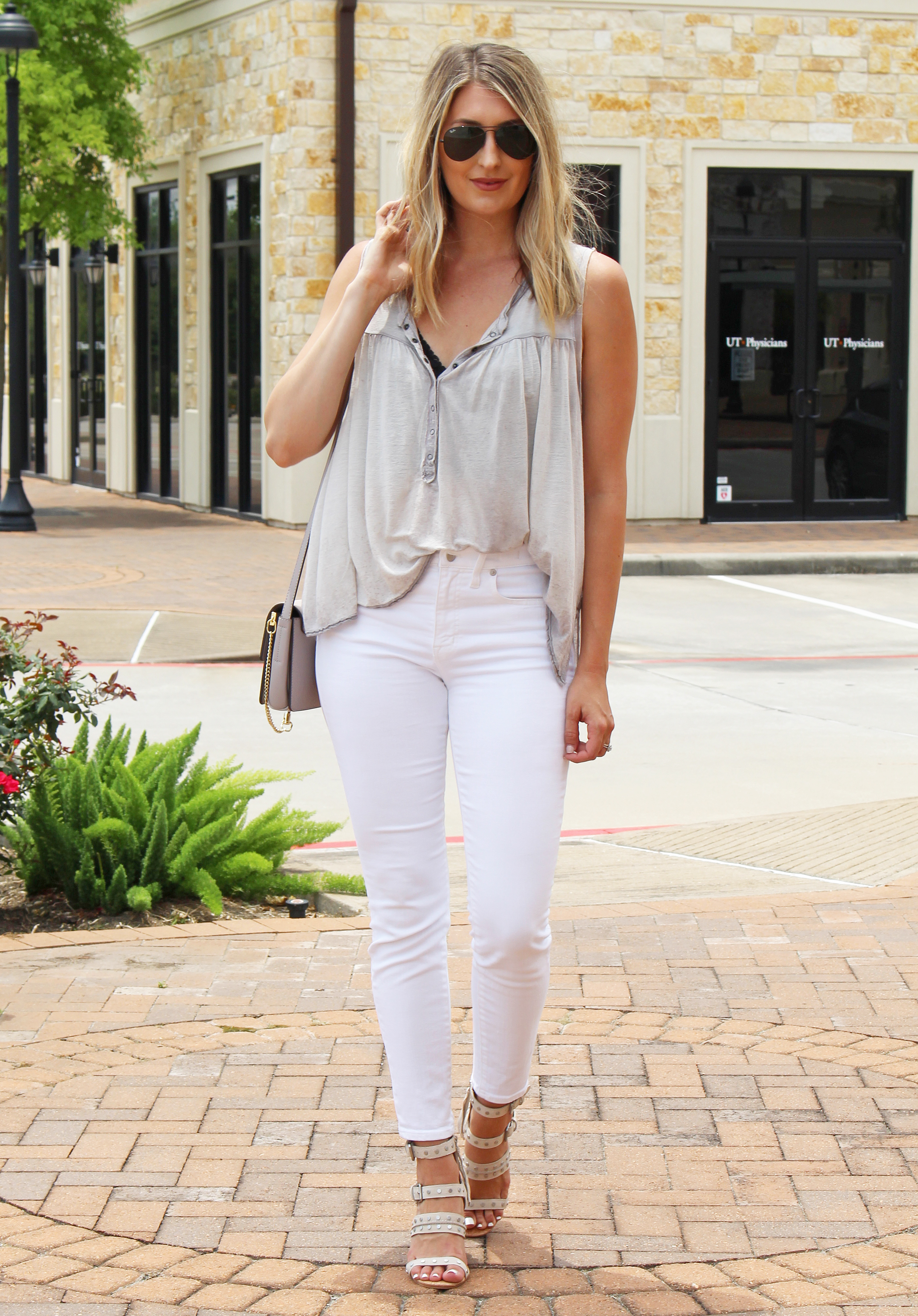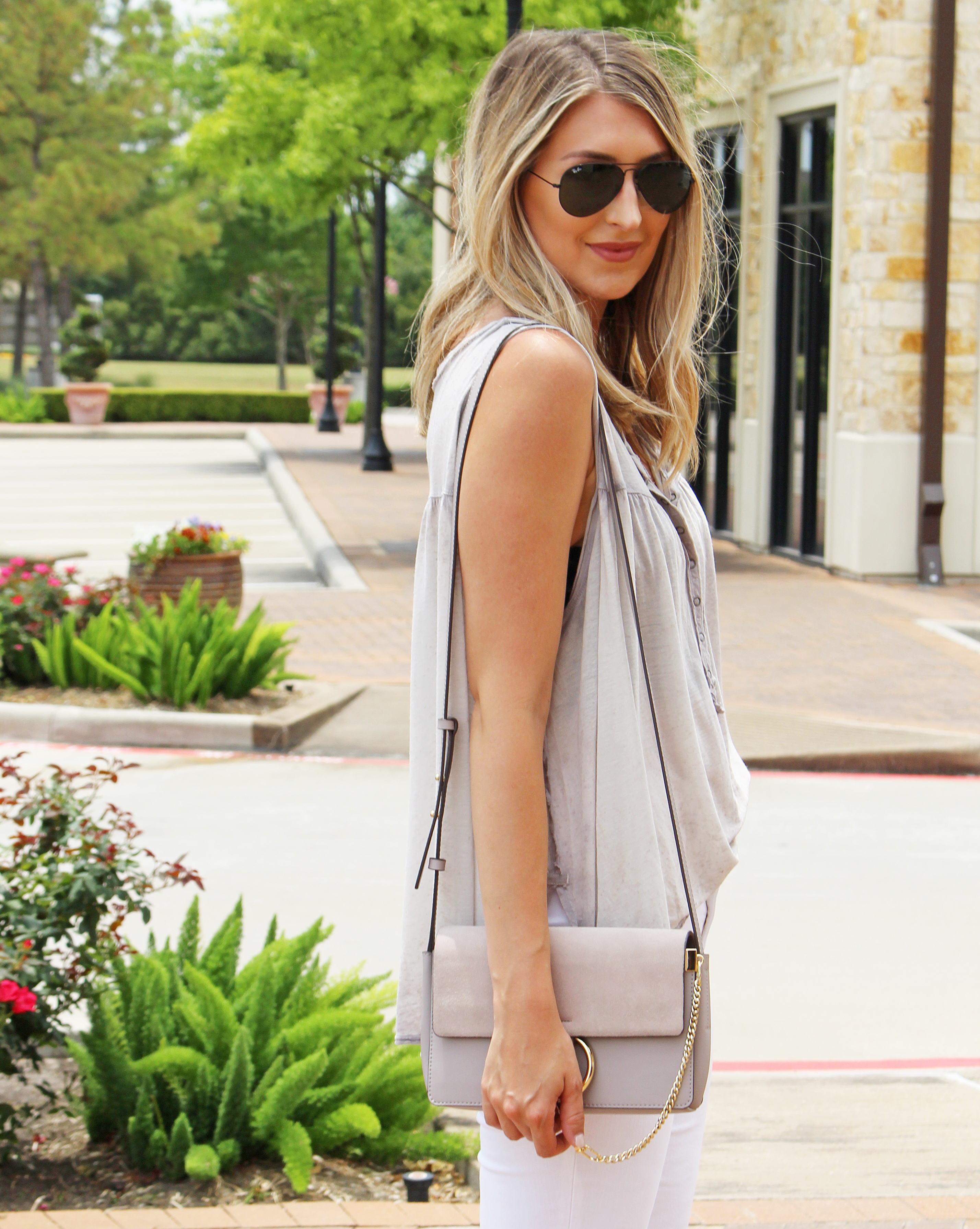 I probably tried this top on 3 times before finally buying (in two colors). I promise though, there is a reason it took so long. I LOVE the fit of this top. I loved it the first moment I tried it on. My issue was that the armholes are huge, so you can totally see the band of my bra when I wear it. I'm not into that. So basically, I wanted to find a way to keep the comfort of the top, without my bra showing on the sides. I ended up buying this lace longline bralette. Here's the deal, I can still wear a regular bra, and just layer this bralette over it. Really, it's pretty much like wearing a cropped cami that keeps my bra from showing. Oh ps – this top is on sale for $39 right now!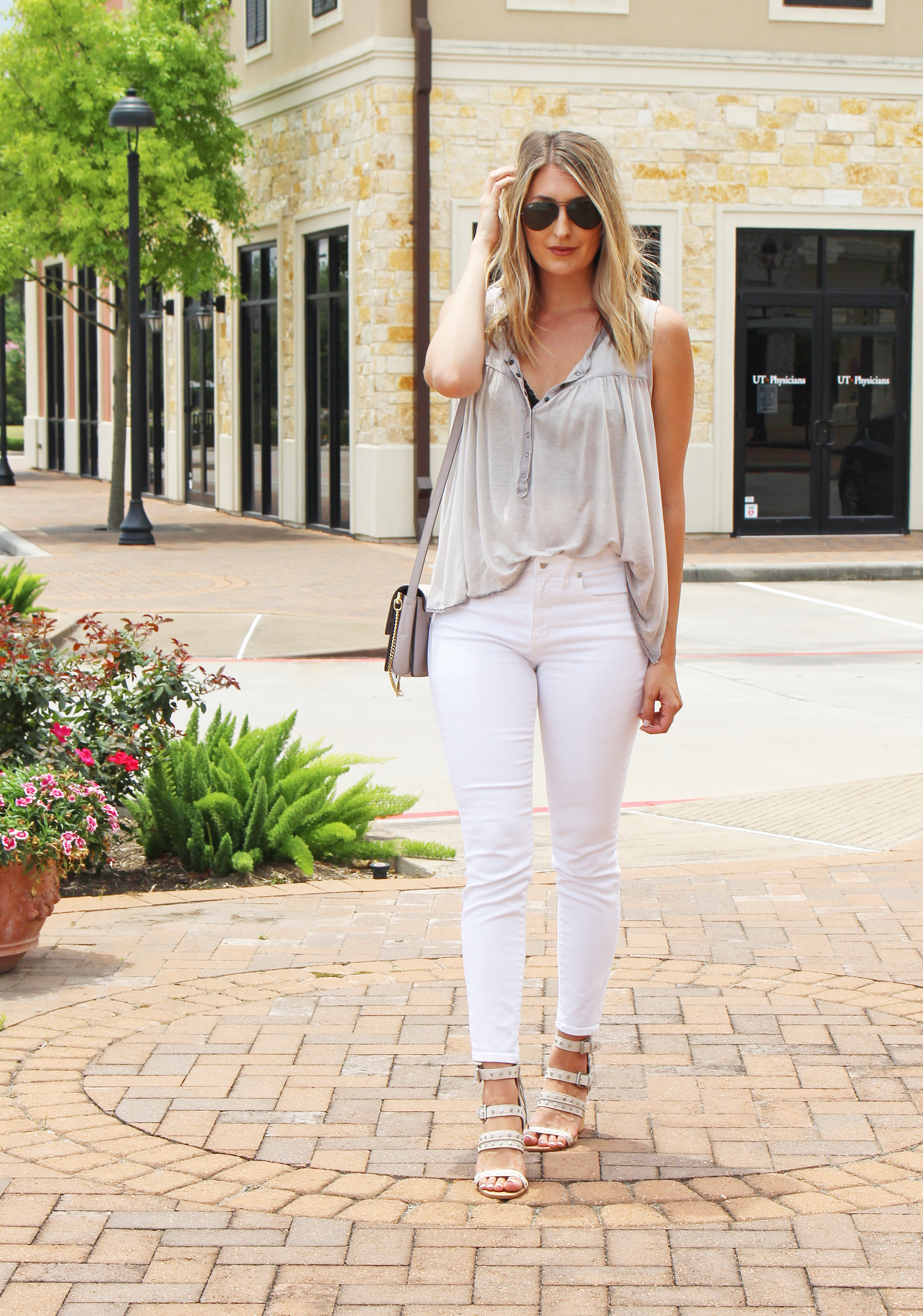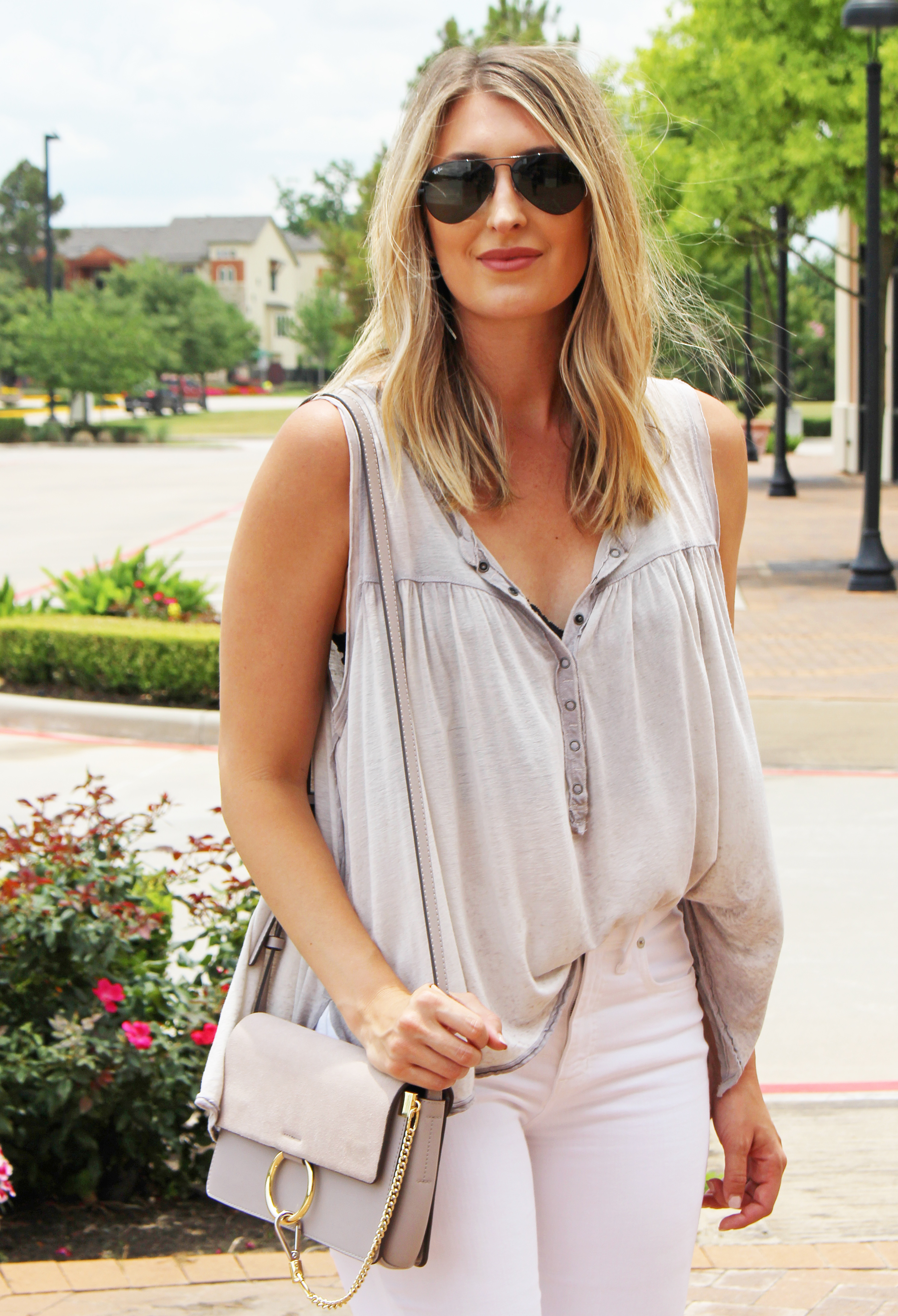 I'm a sucker for a good monochromatic look, so I paired this top with these high-rise white skinnies for this look. By the way, if you're looking for a great pair of white jeans, these are wonderful! I actually have this same fit of jean in a distressed medium wash denim, and I wear both styles ALL the time. I love where the waist hits me. They are considered high-rise, but it's not so high that they are "mom jeans". Don't get me wrong, I love a good pair of super high-rise "mom jeans", but my point is that these are a little more comfortable than that!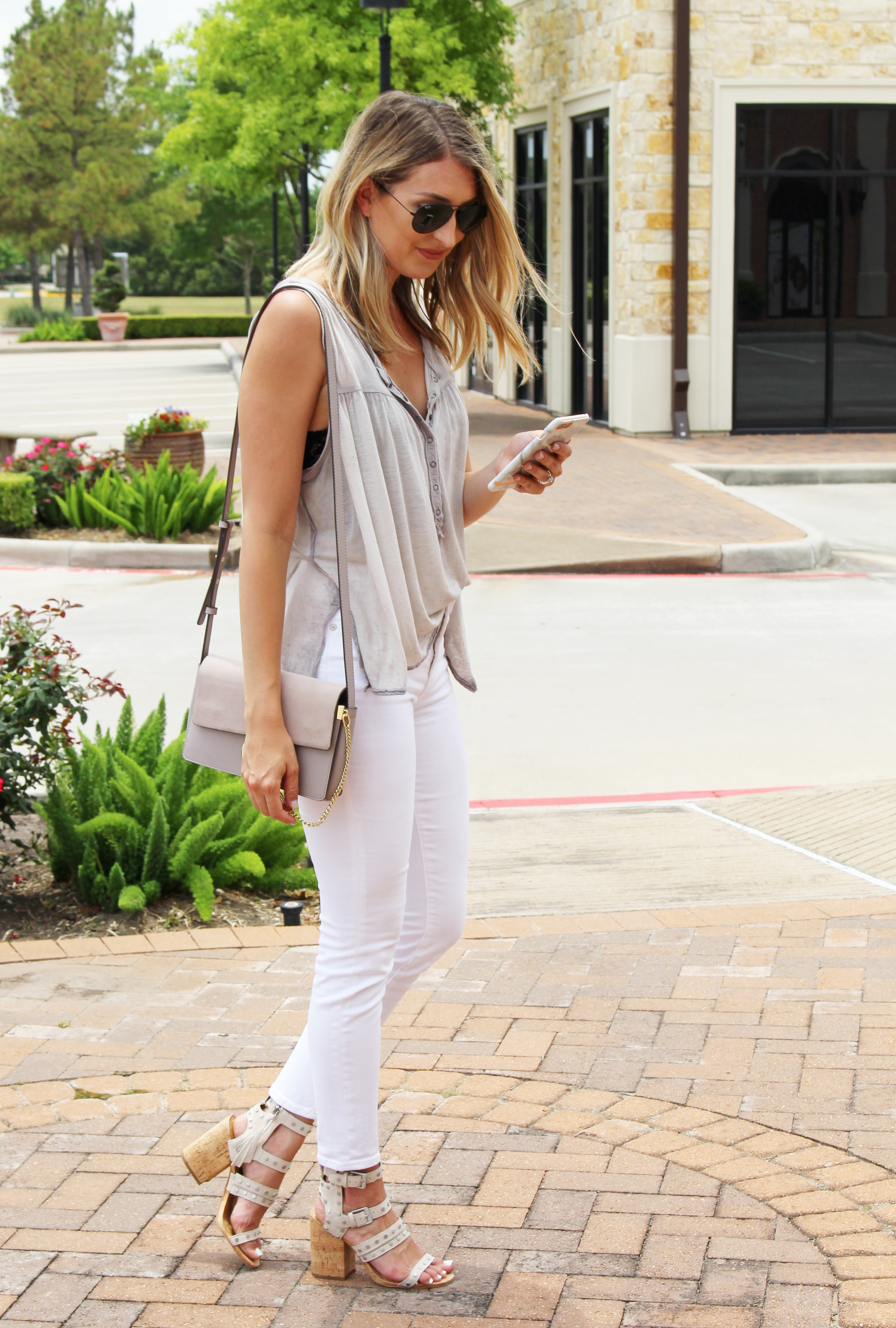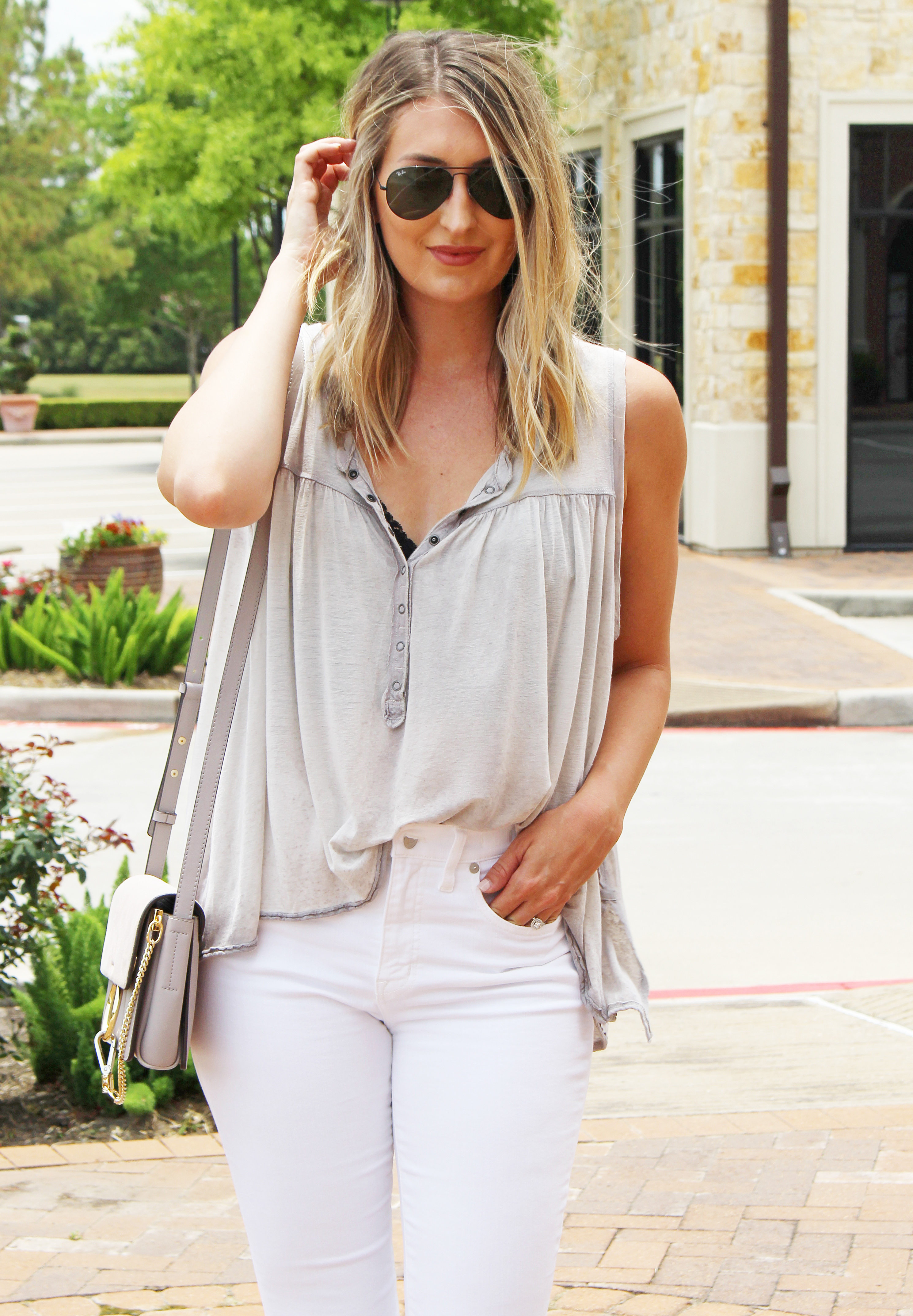 To keep the look close to one color, I picked my new off-white studded heels. I know I mentioned this in my last post, but these are SO comfy for heels. Obviously the block heel helps, but still, these are so good y'all. I finished it off with my go-to grey handbang for less than $50, and my favorite pair of aviators.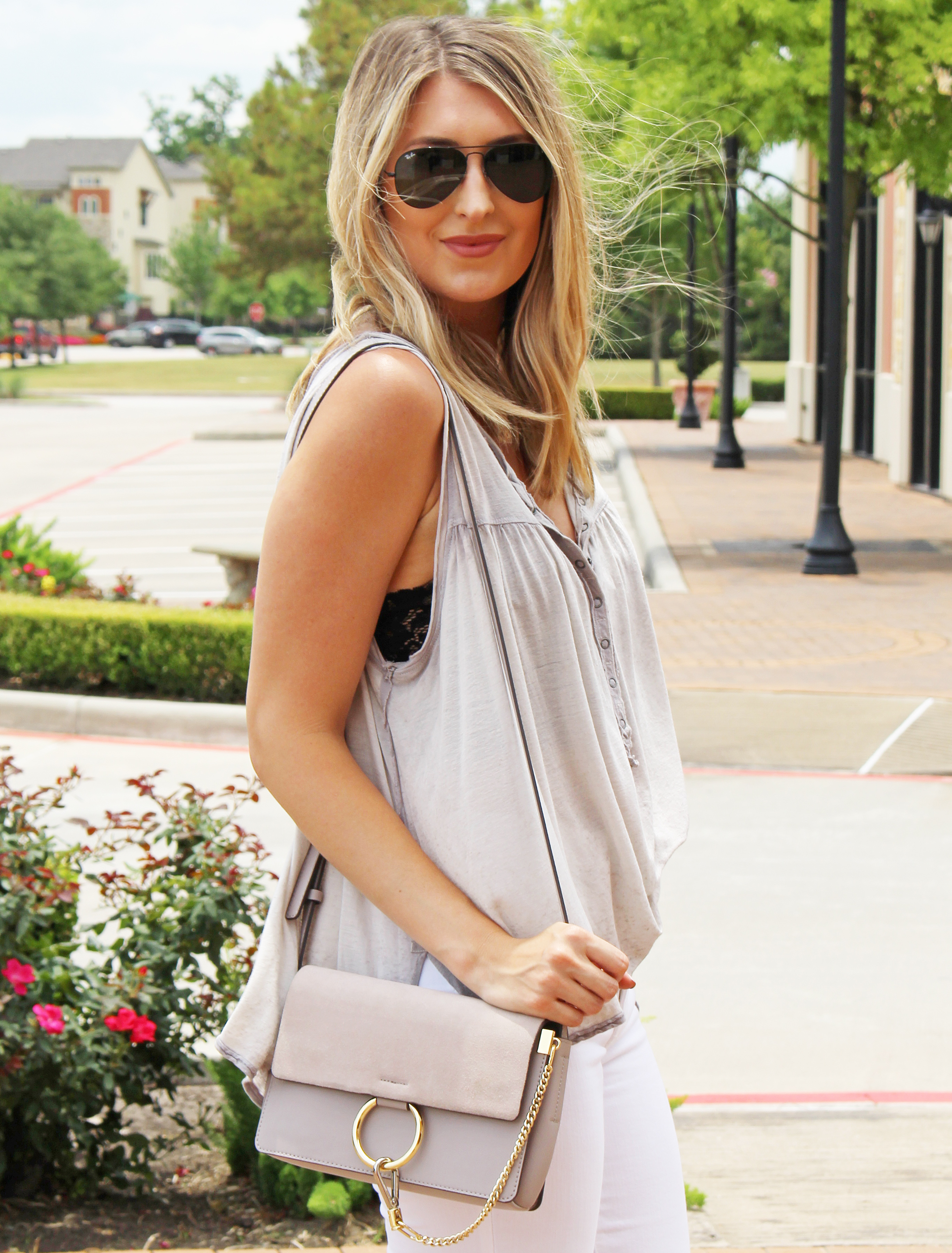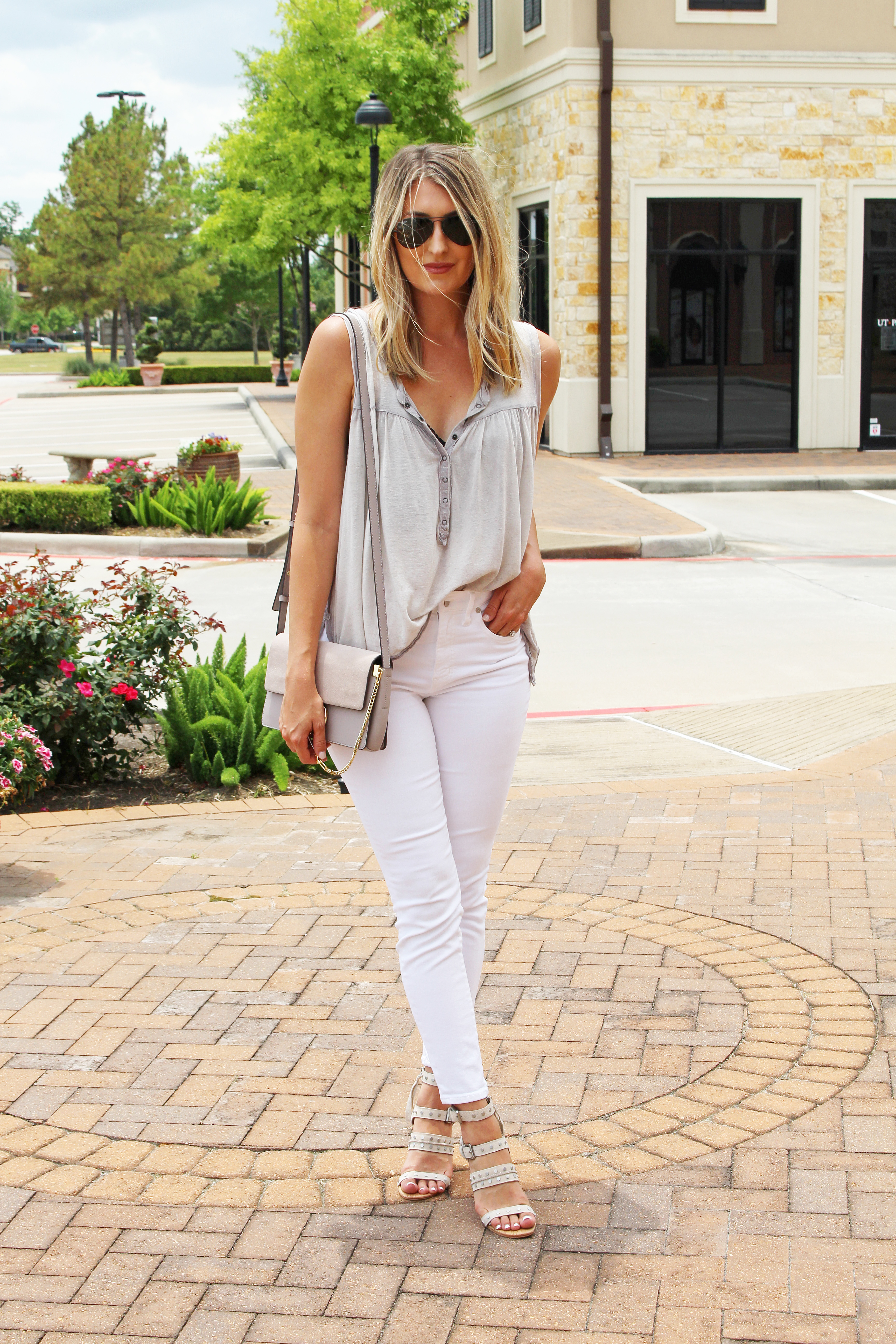 Top: Free People (on sale for $39!) / Bralette: Free People / Denim: Madewell / Sandals: Dolce Vita / Bag: Amazon / Sunnies: Ray-Ban