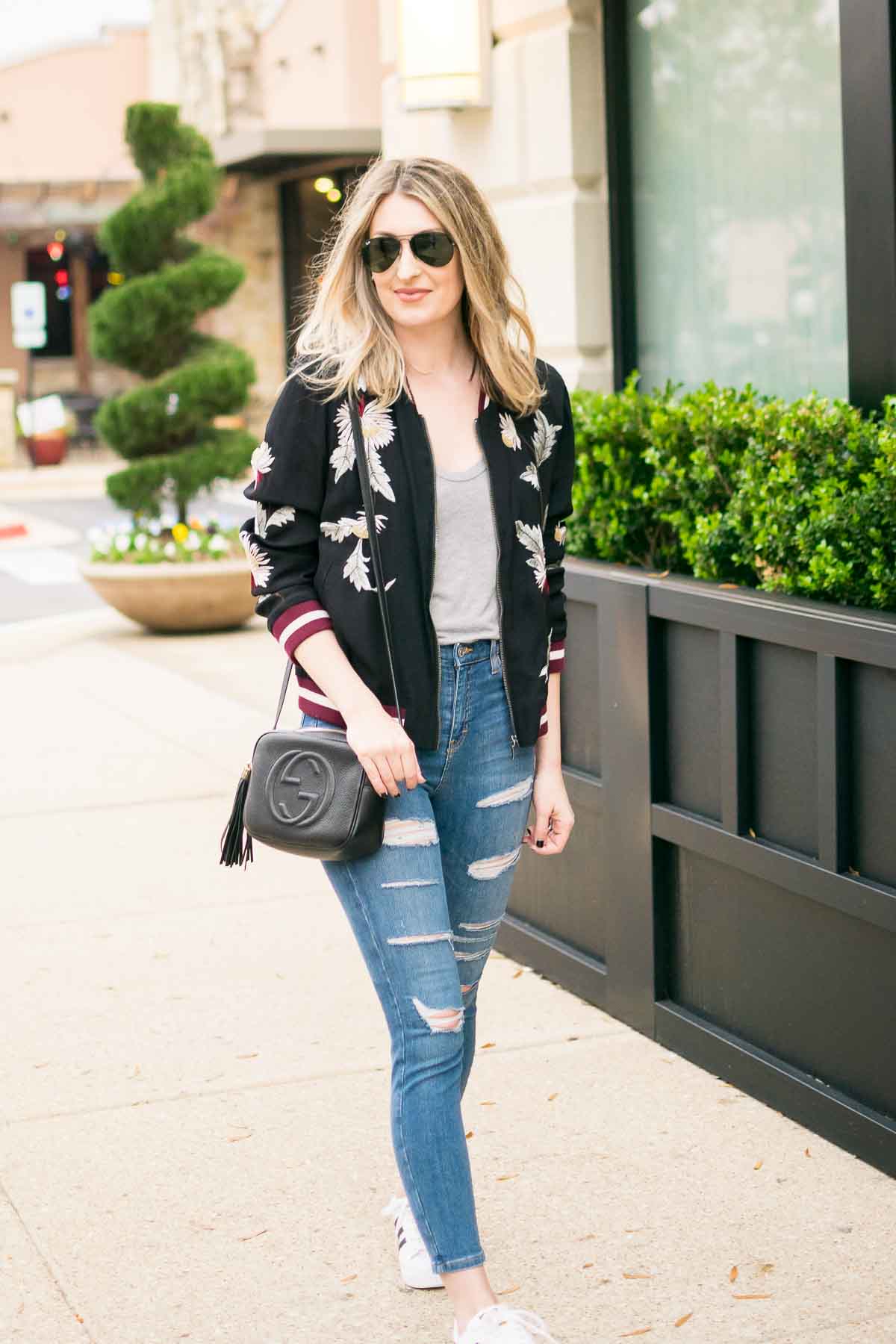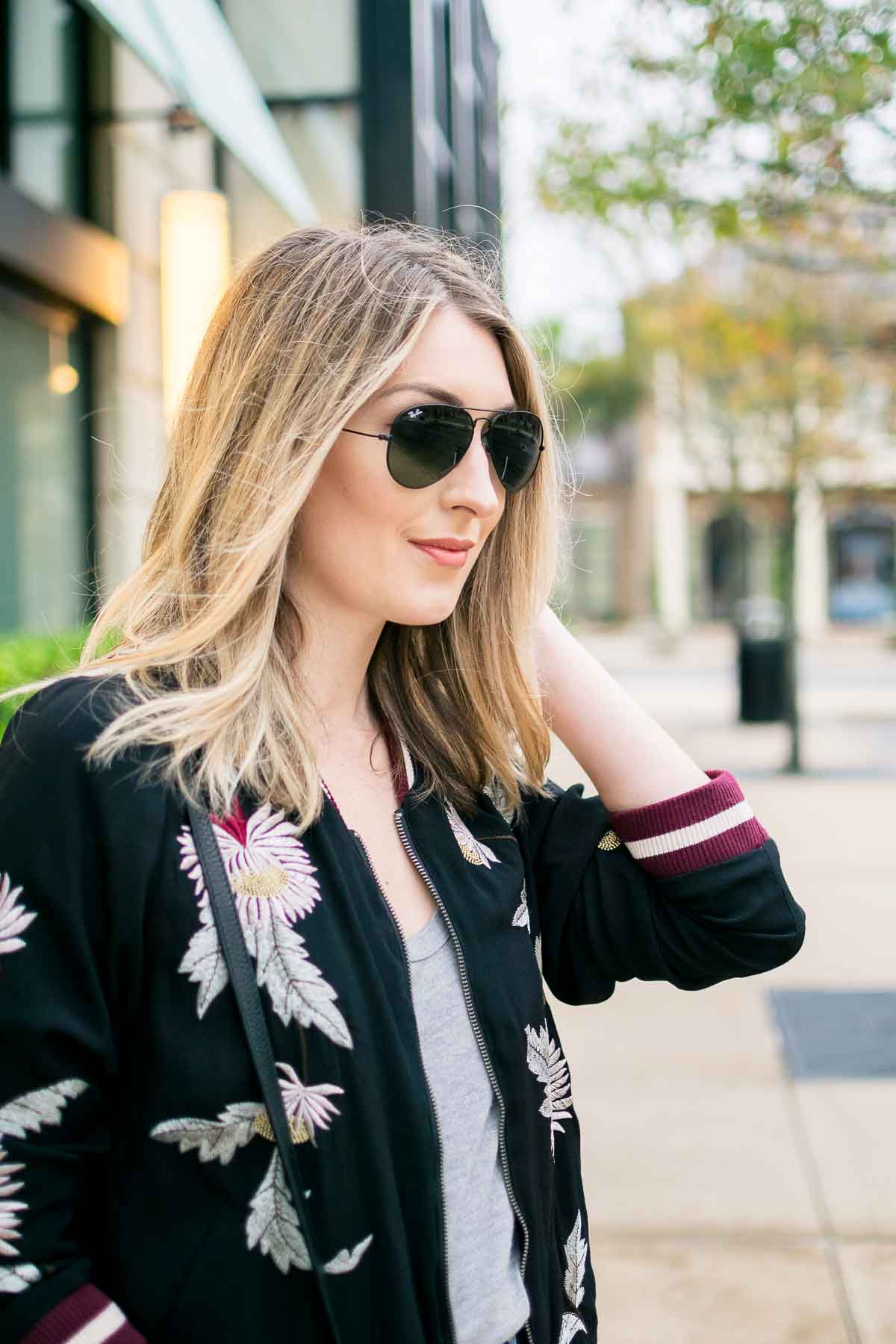 Is anyone else super obsessed with the bomber jacket trend? I know it's not really a new thing, but I bought this jacket like two months ago and saw that it is still in stock, so I had to share this look. Plus, it seems like this trend is carrying over into spring, and I'm totally on board.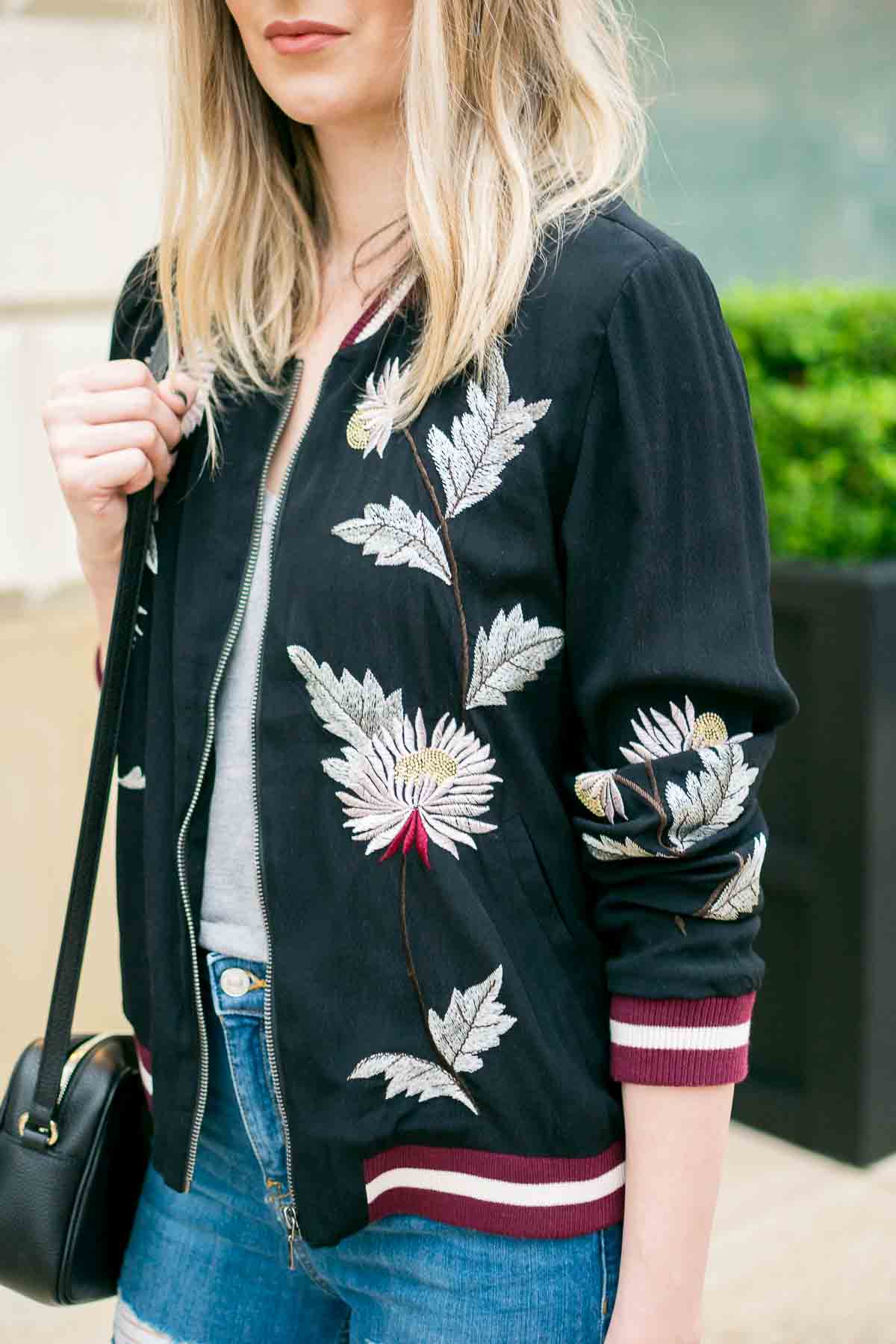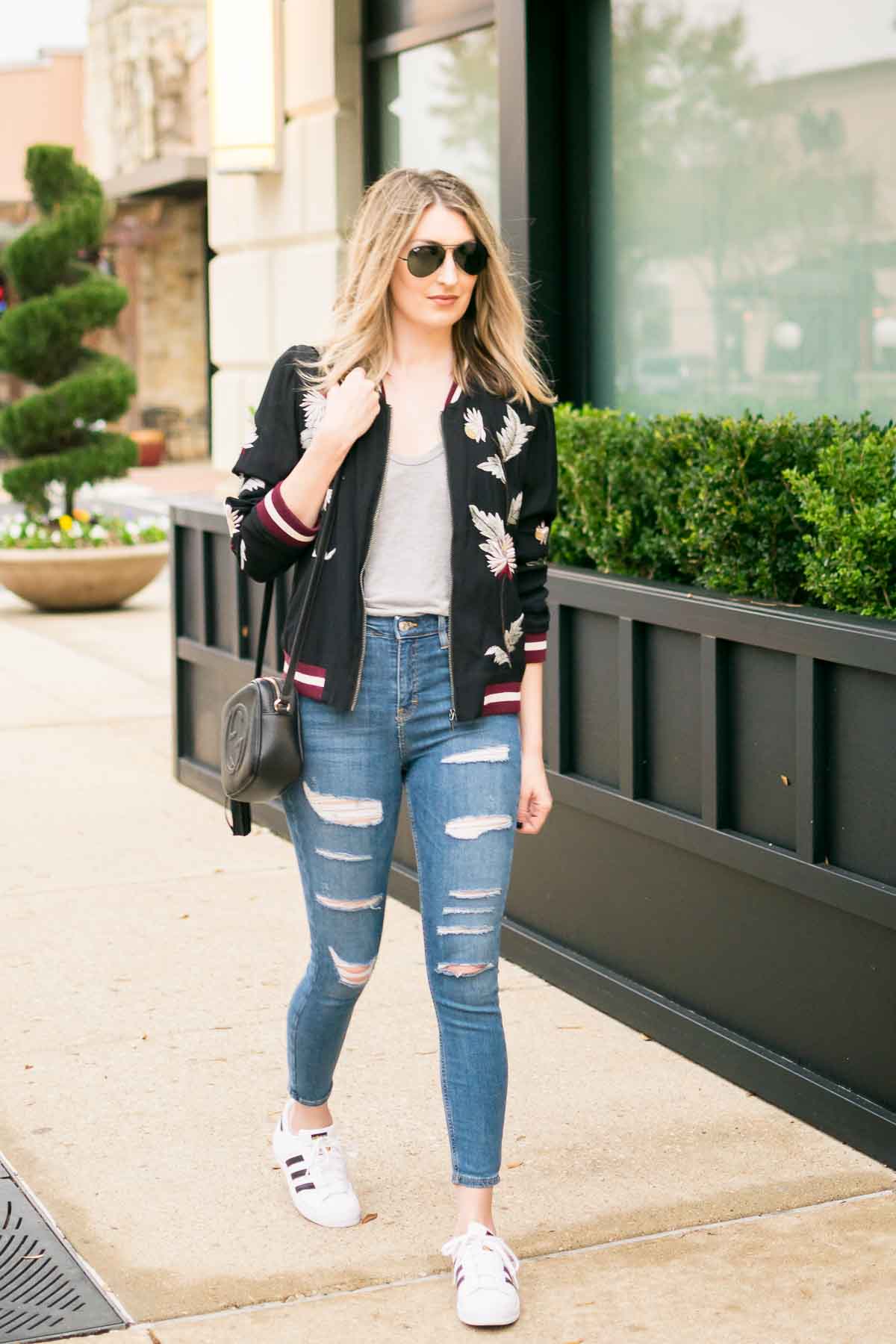 I found this little number at Anthropologie by a happy accident. I was actually in the dressing room trying on a bunch of other things, and they always have a rack back by the dressing rooms of things that only have one size left, and this jacket was on the rack. I quickly grabbed it and tried it on, and loved it!
Now here's the thing about bomber jackets that I struggle with…I feel like they look best draped over a body suit with high waisted denim. I can handle the high waisted jeans just fine, it's the body suit that I struggle with. Let's face it, body suits are usually a pretty snug fit. And this momma has had two babies, and let's just say my abs aren't exactly hard, so a body suit (despite me desperately trying on more than one occasion) isn't usually the most flattering look. So, instead, I just grabbed my favorite tank to layer underneath it for this look.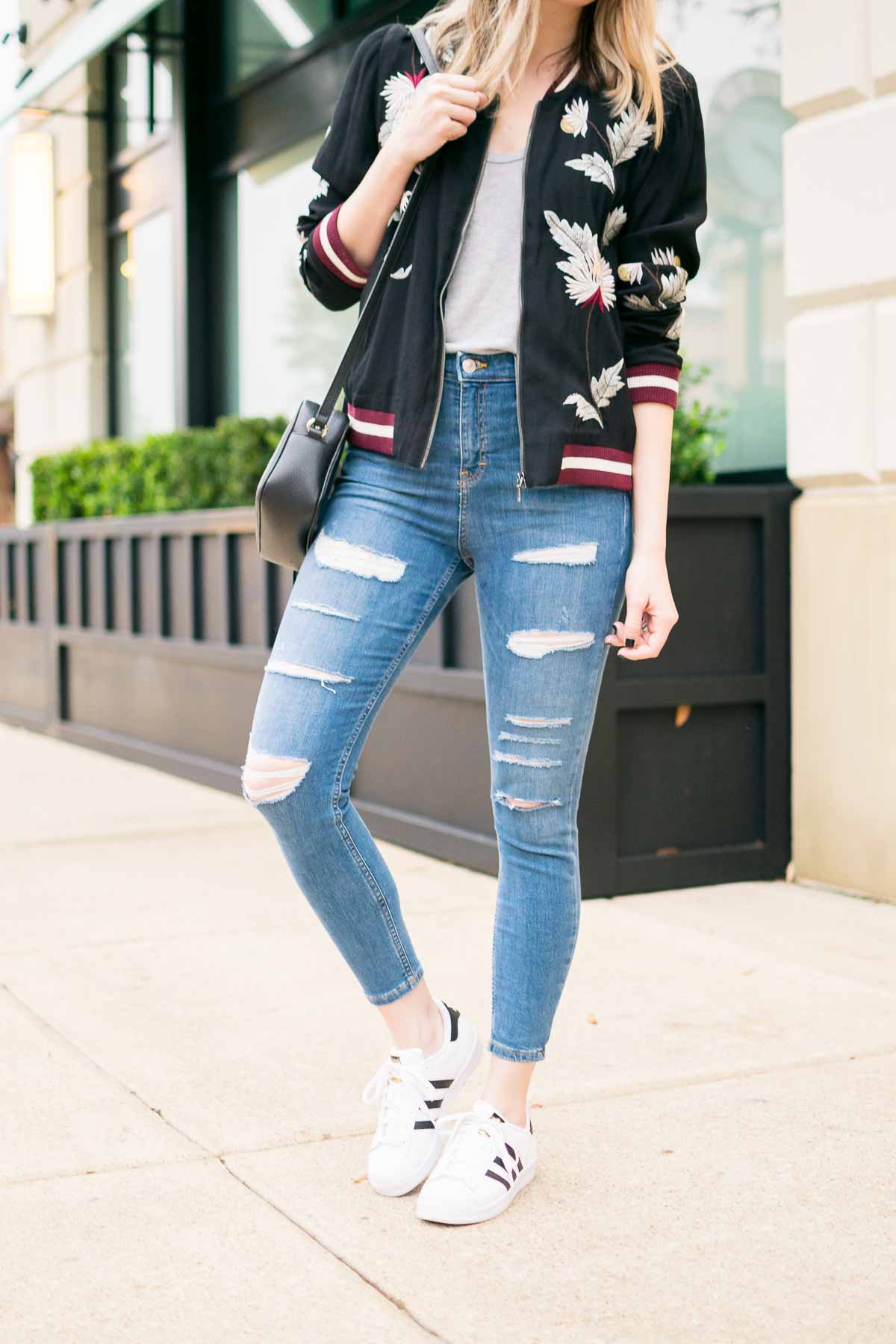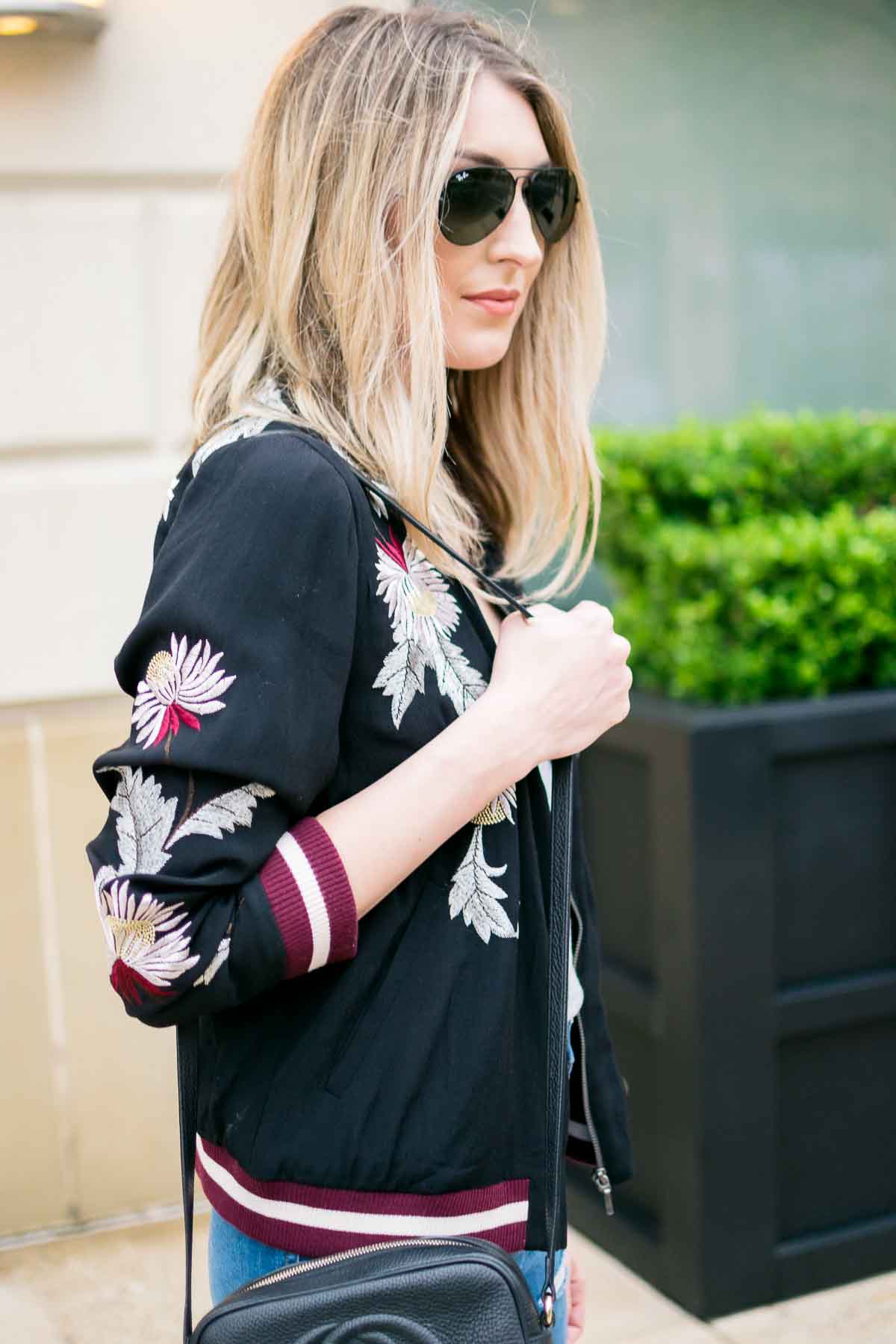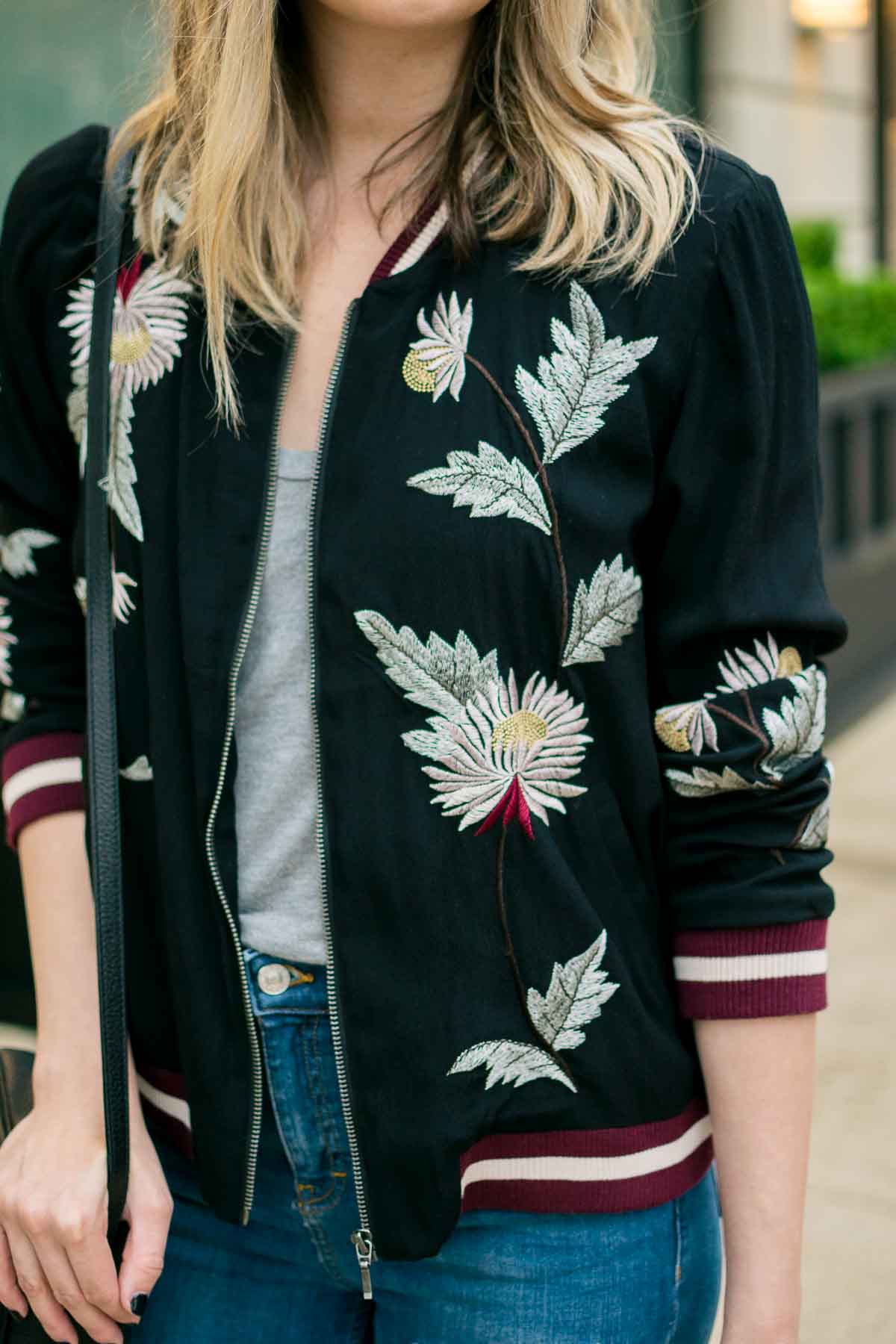 I went for more of a sport look for this shoot, even though I totally feel like you can sort of "dress up" a bomber jacket to make it look more chic. I've also worn this jacket with over the knee boots or pointed toe booties, both of which I loved. But I shot it as a super casual look because MOST of the time I am running around with my two toddlers in tow, so this look is perfect for my daily life.
I am sort of obsessed with my Adidas Superstar sneakers. I swear y'all, they make any comfy, casual look instantly look a little bit cooler. They are pretty comfy too. I would recommend sizing down about a half size a size though!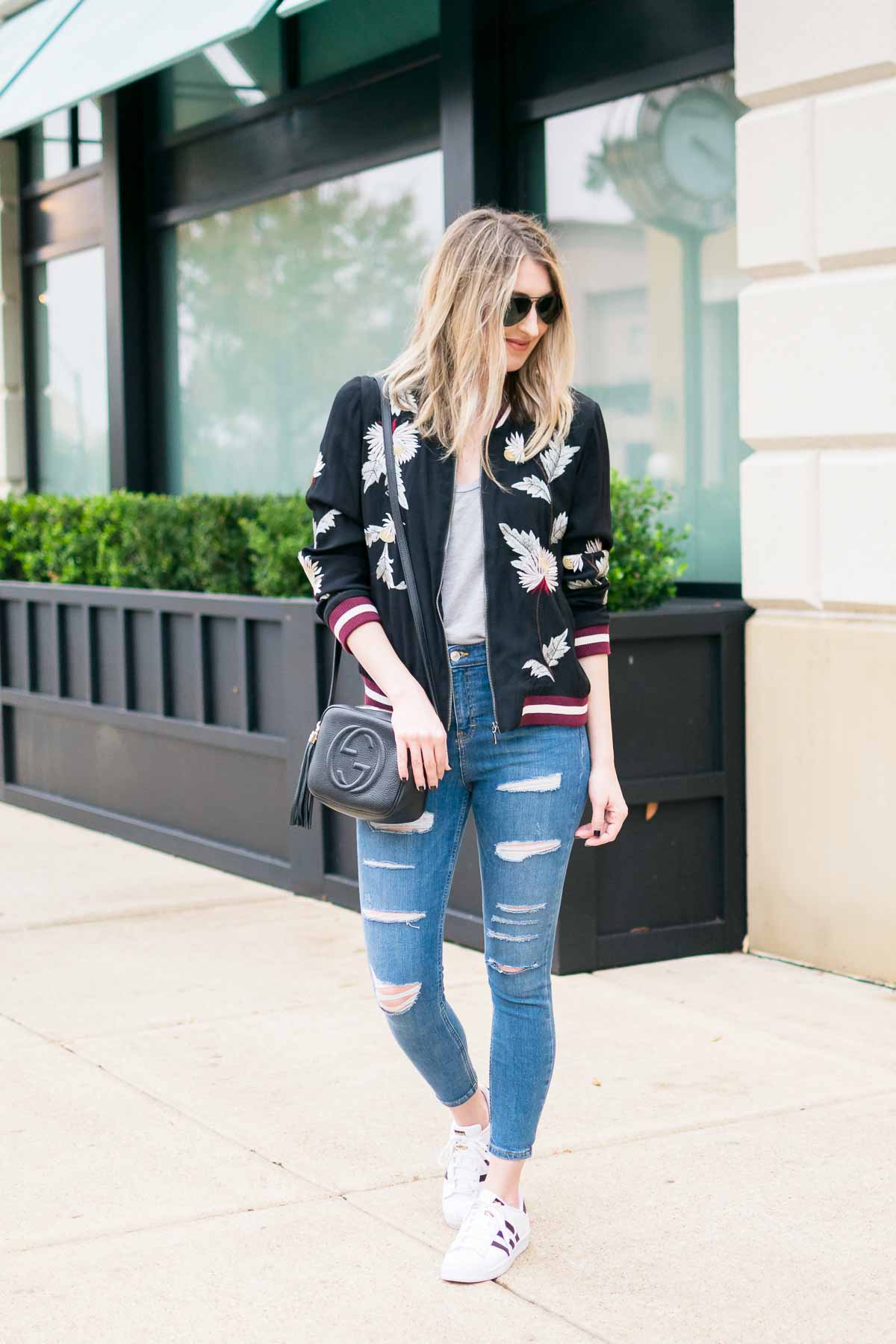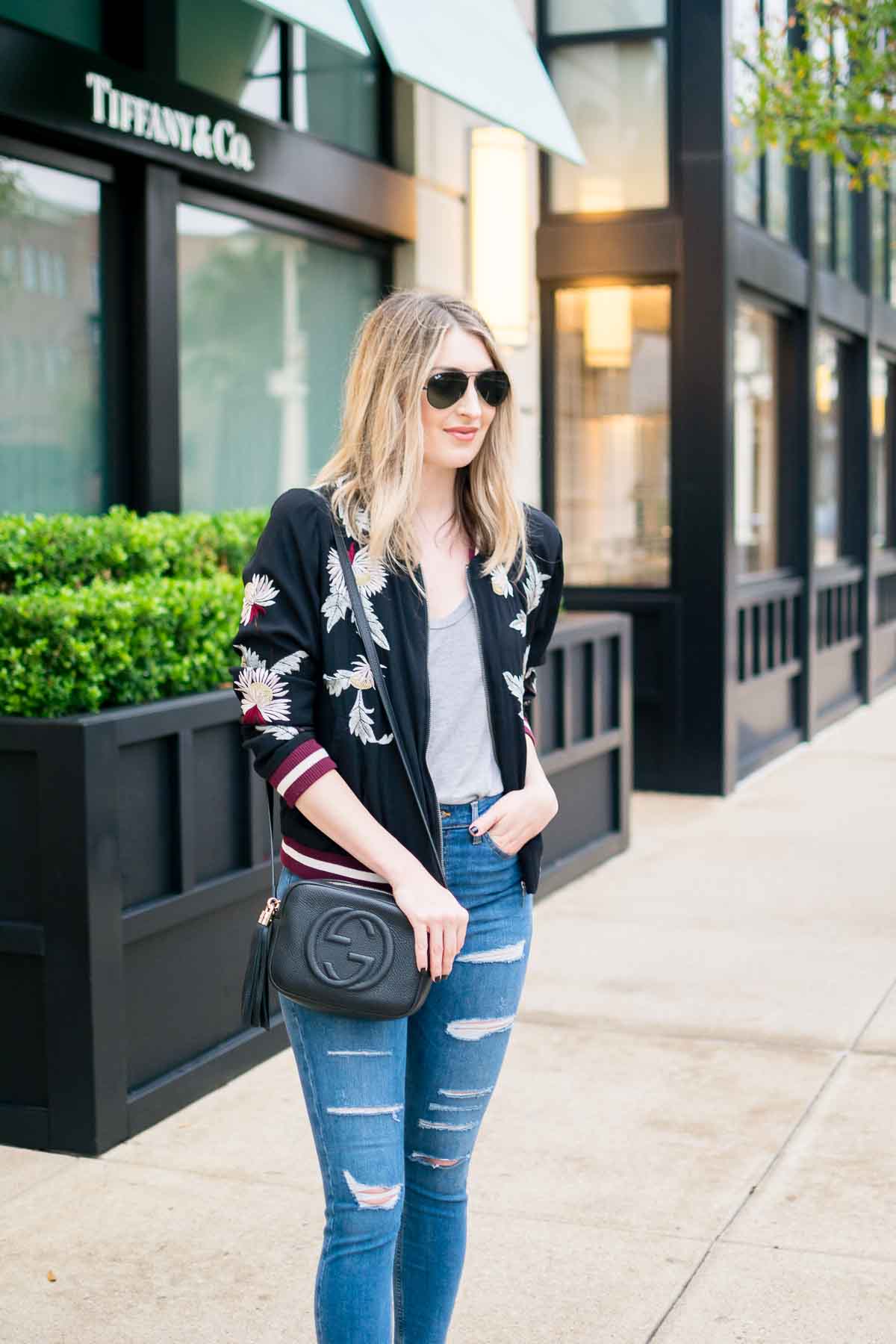 I feel like when you wear a bomber jacket, it has to be done a certain way to keep it looking feminine. I have found that when I pair mine with higher waisted jeans, it gives off a little sexier vibe, and keeps the look from being a little too "tomboy". High waisted jeans give you a waist (even if your waist isn't what it used to be), so they are great for adding curves to an otherwise "boyish" look. I love this pair from Topshop.
I kept the accessories simple for this look. I just went with my go-to crossbody bag (because let's be honest, I'm usually carrying a diaper bag too), and my favorite aviators!
xo, Loren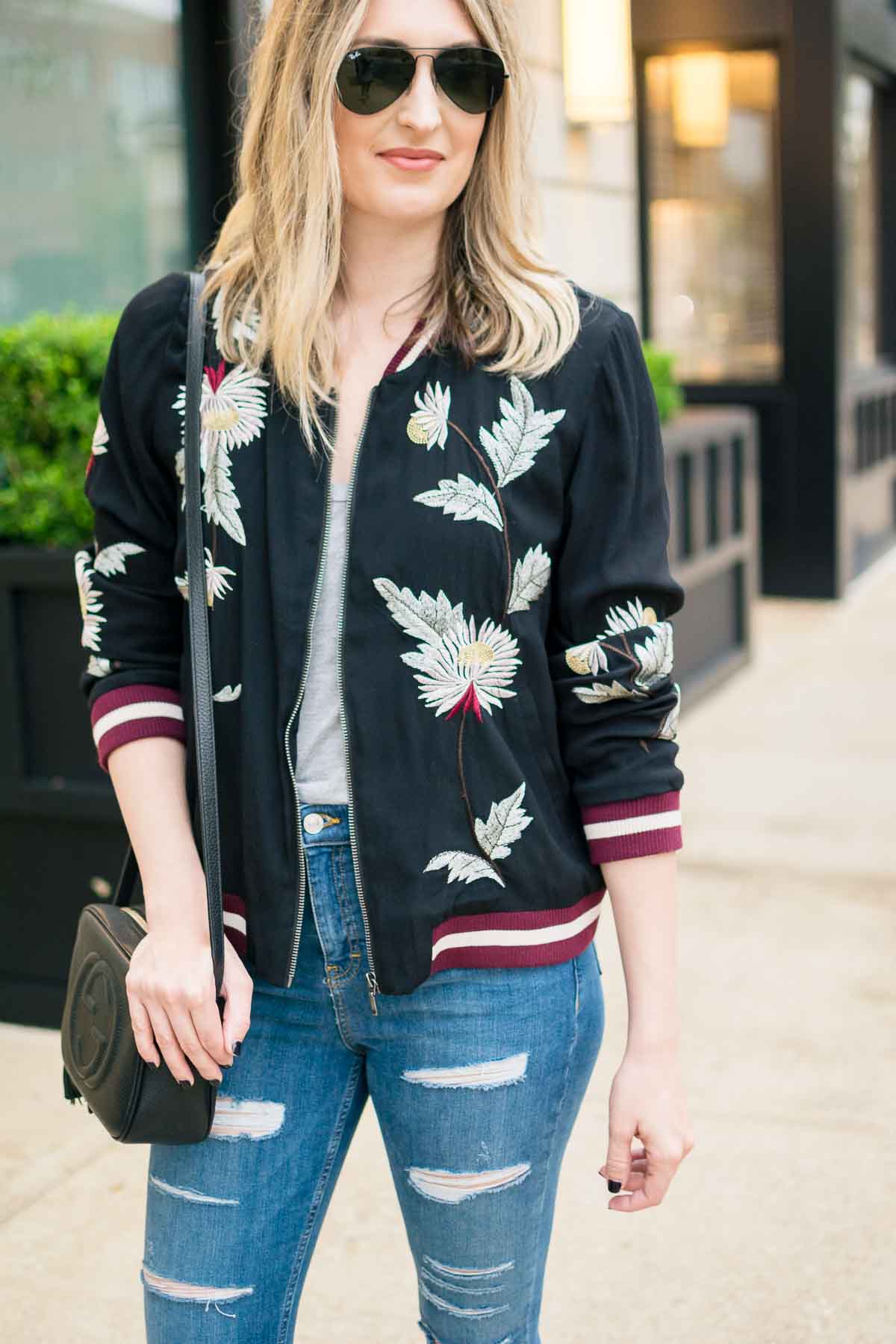 Jacket: Anthropologie  / Tank: Topshop / Denim: Topshop / Sneakers: Adidas / Bag: Gucci / Sunnies: Ray-Ban