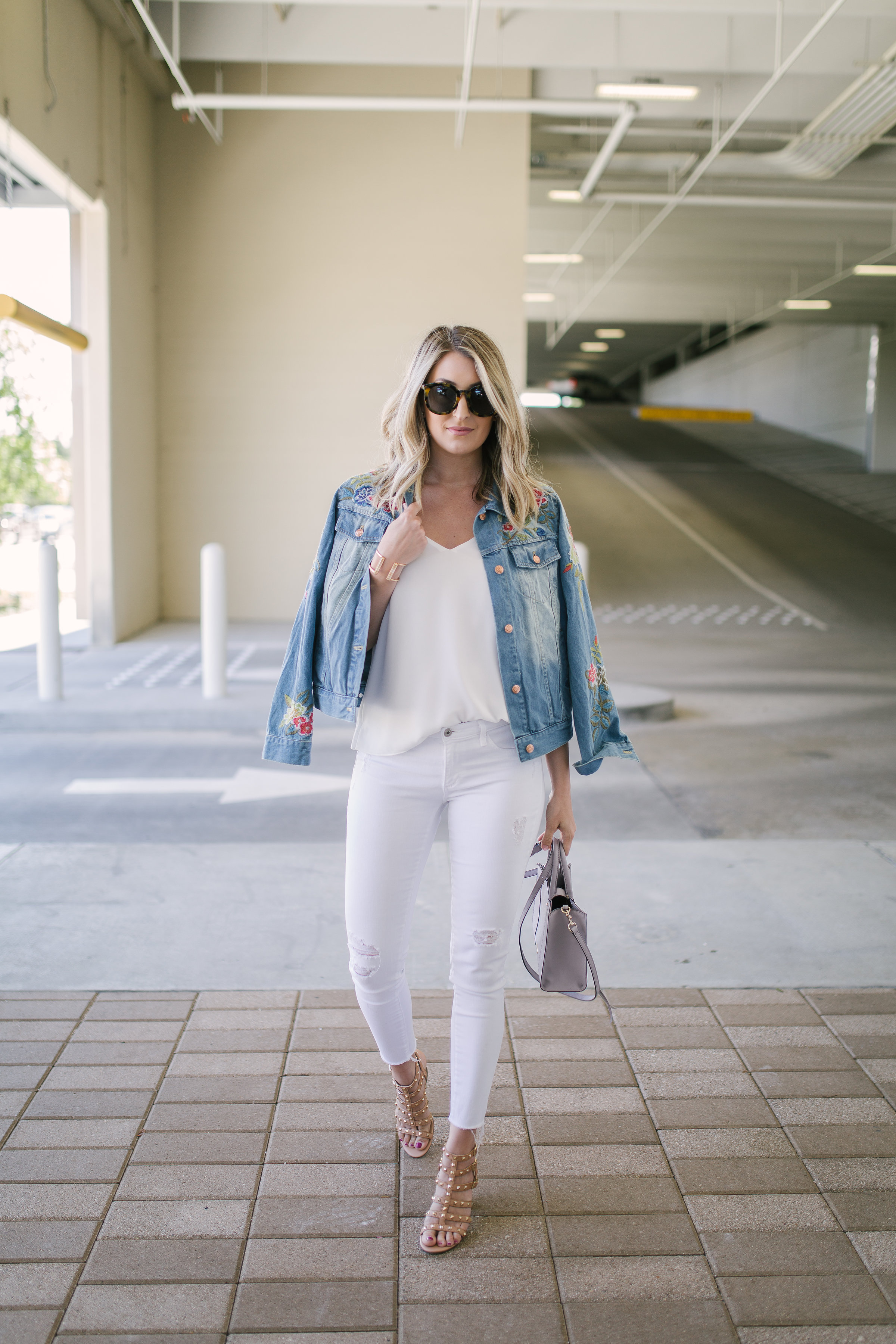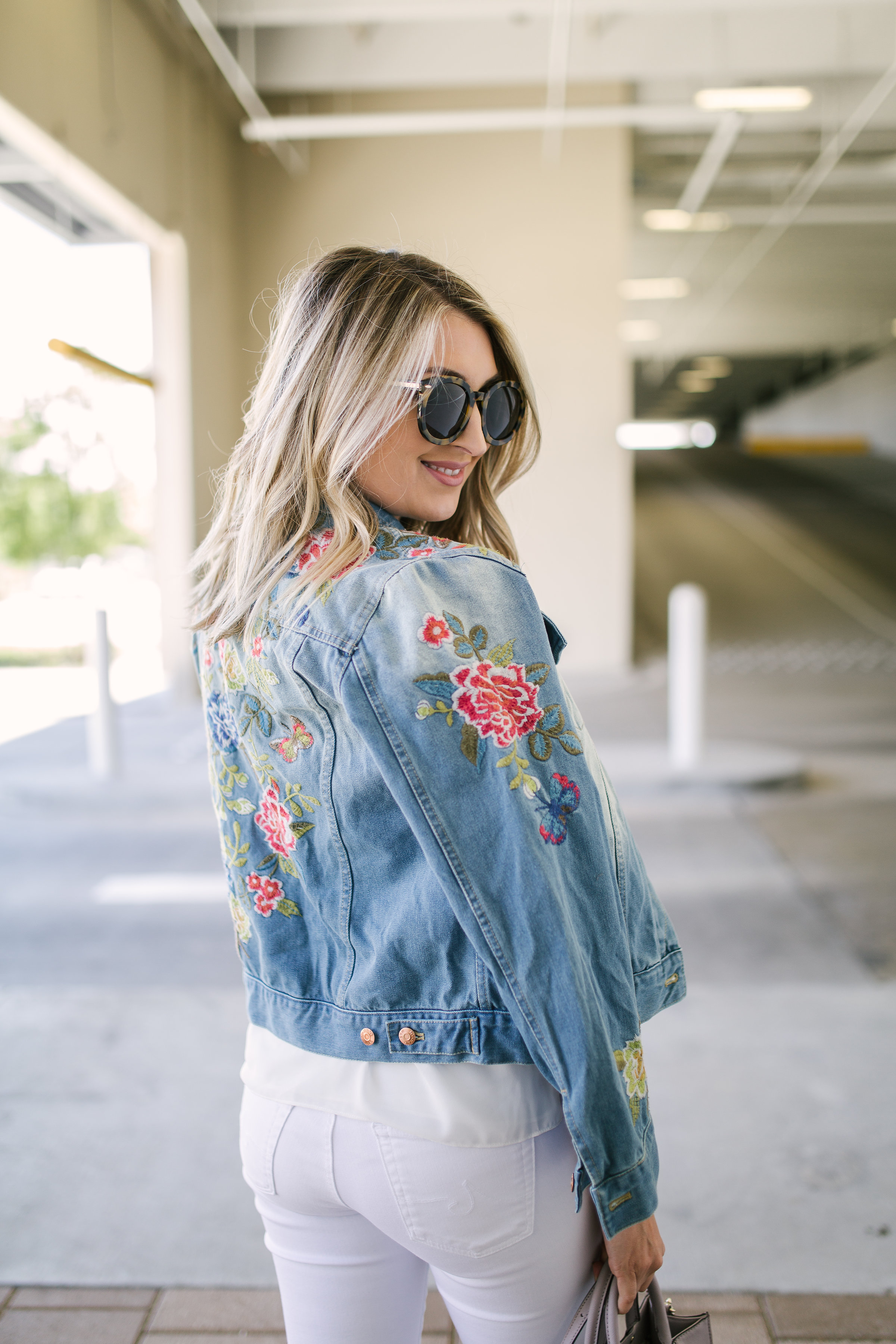 Happy Wednesday babes! We've made it half way through the week! I, for one, am very happy about this! My hubby has been traveling the last few days and came home this morning, so this momma finally has some extra hands around the house again! Liv is at an age where she wants me to do everything with her, and Mason has started climbing on EVERYTHING. I need someone else just to keep a pair of eyes on him! He's such a boy y'all!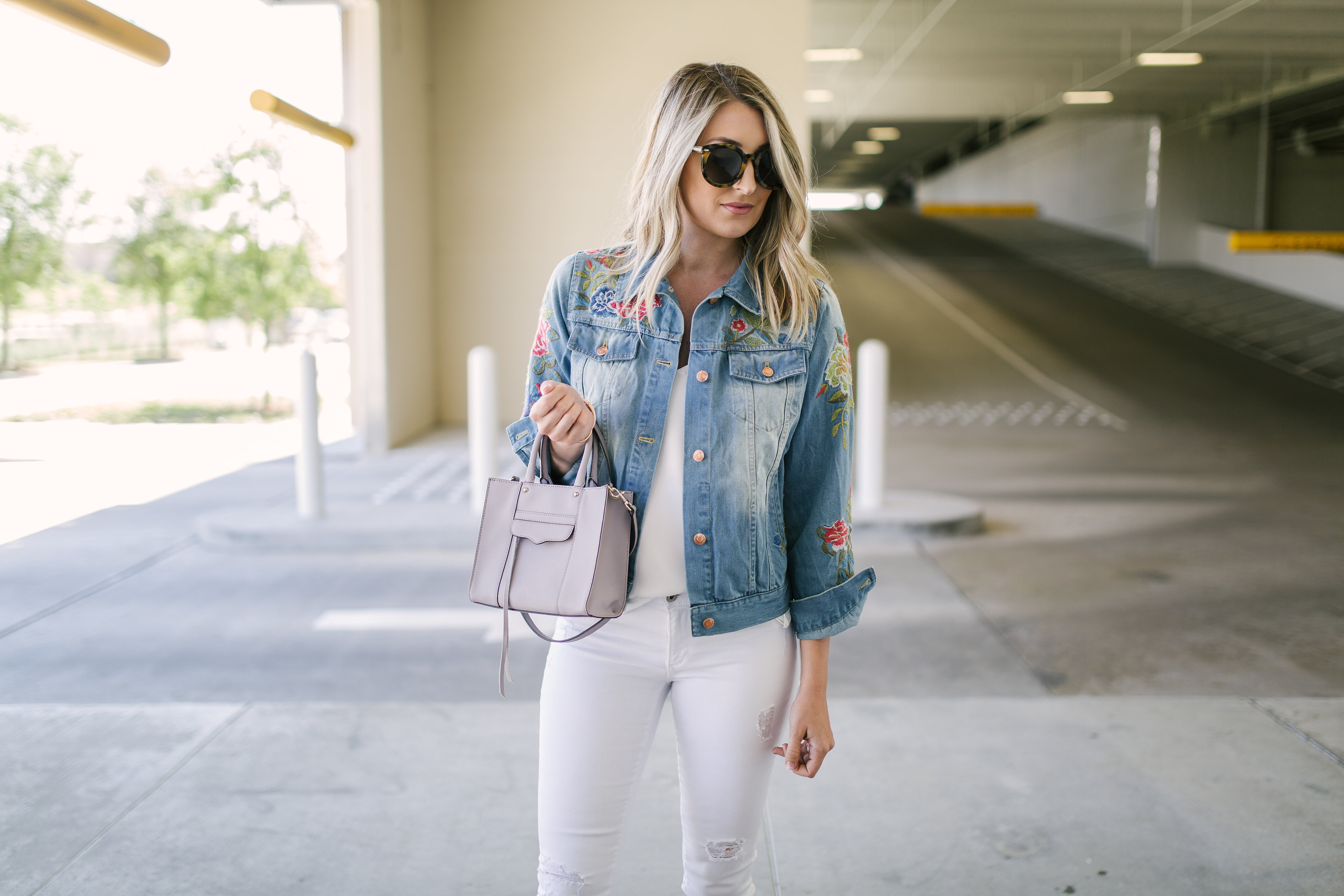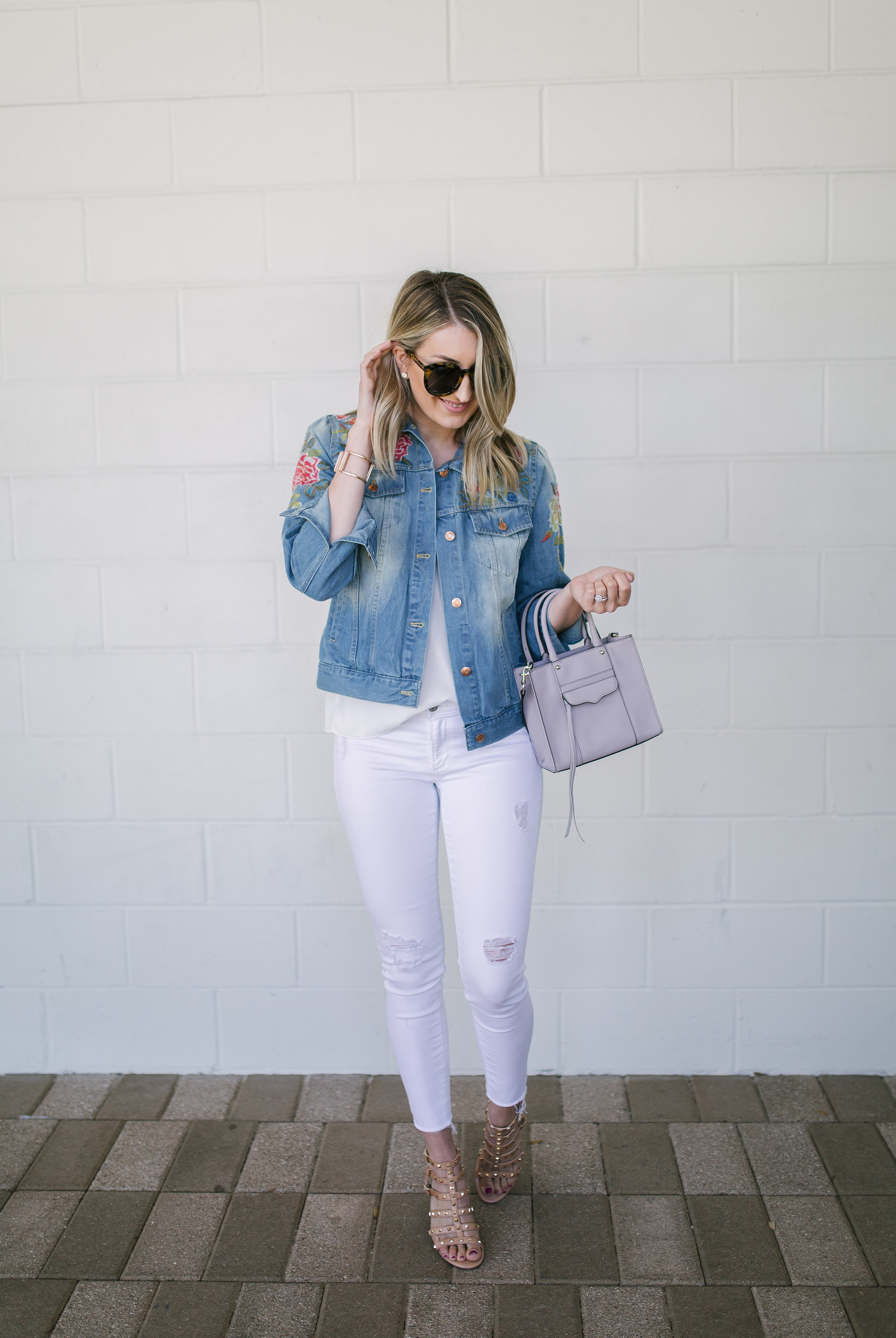 Okay, so I'm kind of really loving this whole denim trend. Here's the thing, I wear denim a LOT. Typically jeans and some sort of top. I have tons of jeans, and while I maintain that they are all different (I have to say that to justify them all to my hubby haha), they are still all "basics" to me. All of these pretty embroidered details are not only giving me all the spring feels, but making denim a little more interesting!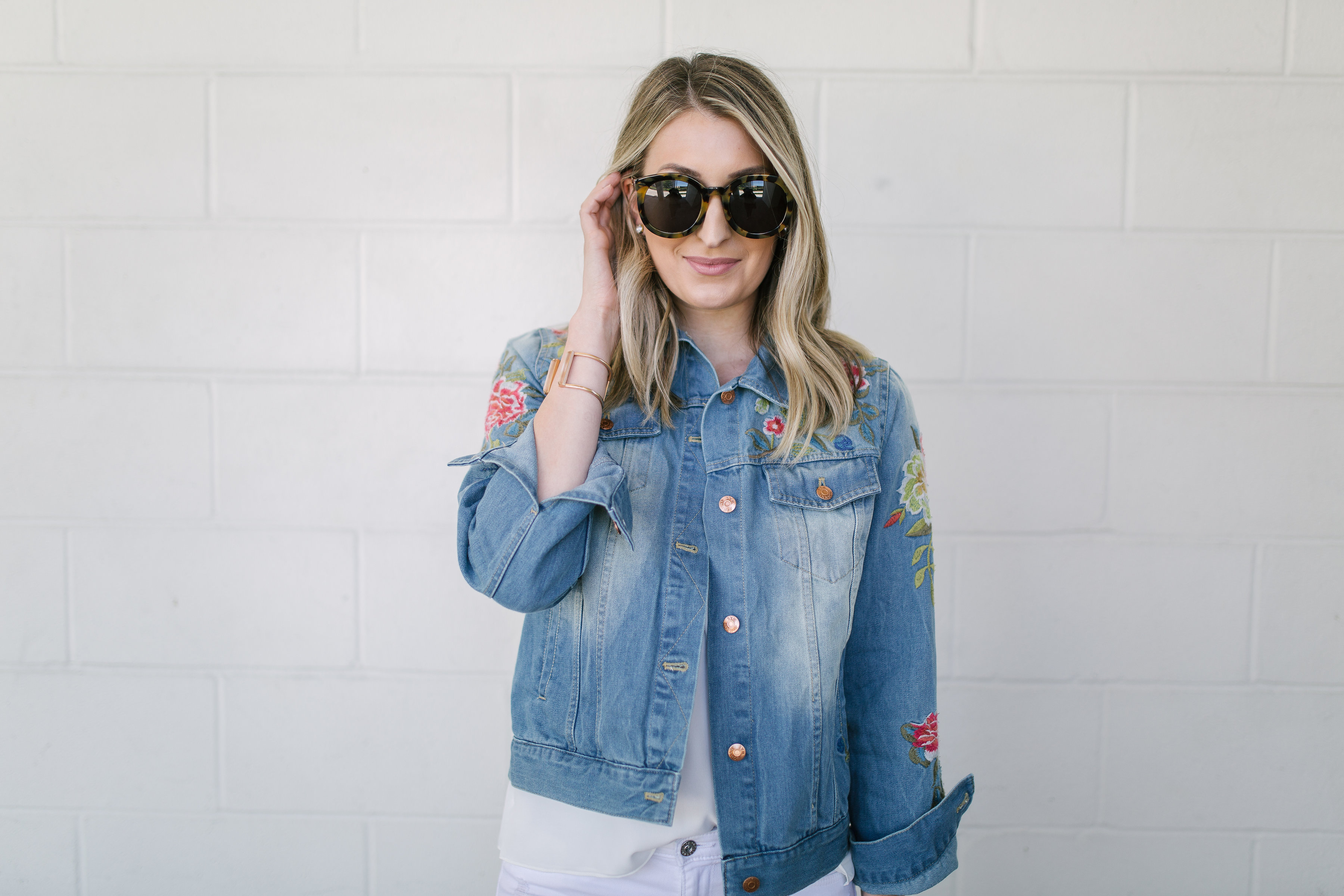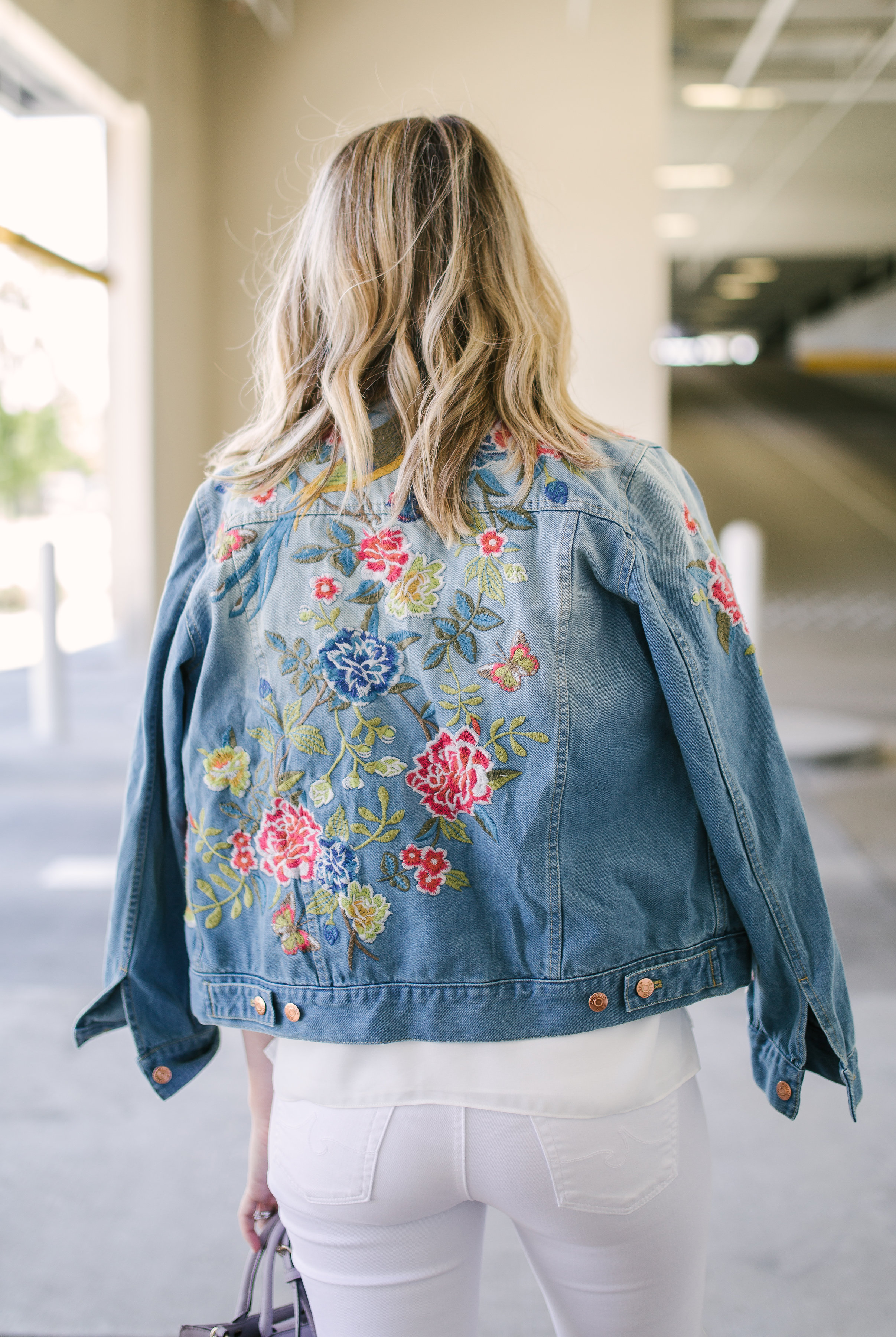 This gorgeous little number is from the super cute bohemian boutique Johnny Was in Market Street (for my non-local friends, they do have other locations). I wear denim jackets all the time. I'm typically grabbing one to throw on over a pretty spring dress, a maxi, or even a romper. Sometimes, if I'm feeling super stylish, I even go for the denim on denim look. The embroidery in this jacket is just so gorgeous, I couldn't say no to it as soon as I saw it. I knew immediately that this jacket would be my new go-to layering piece for spring!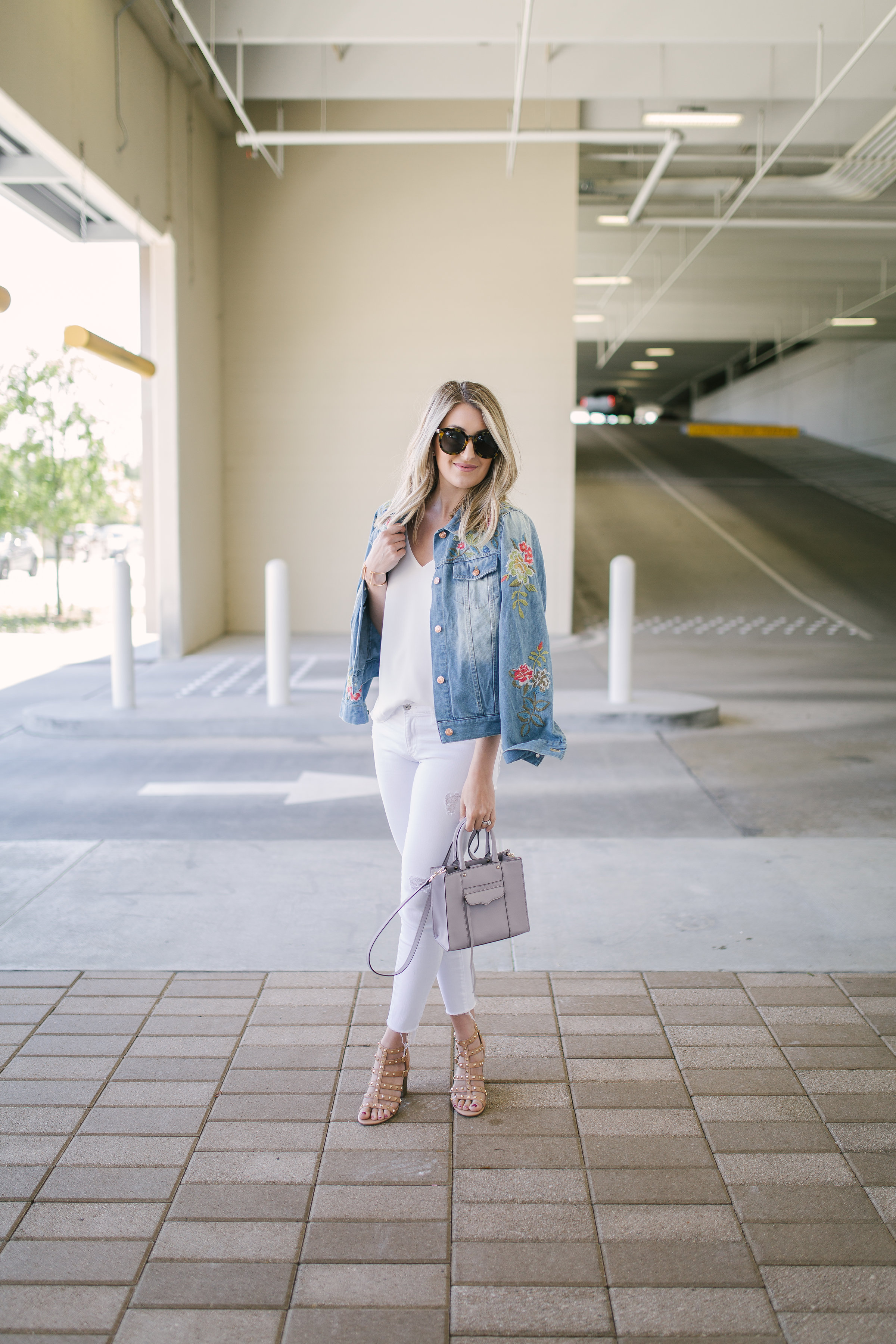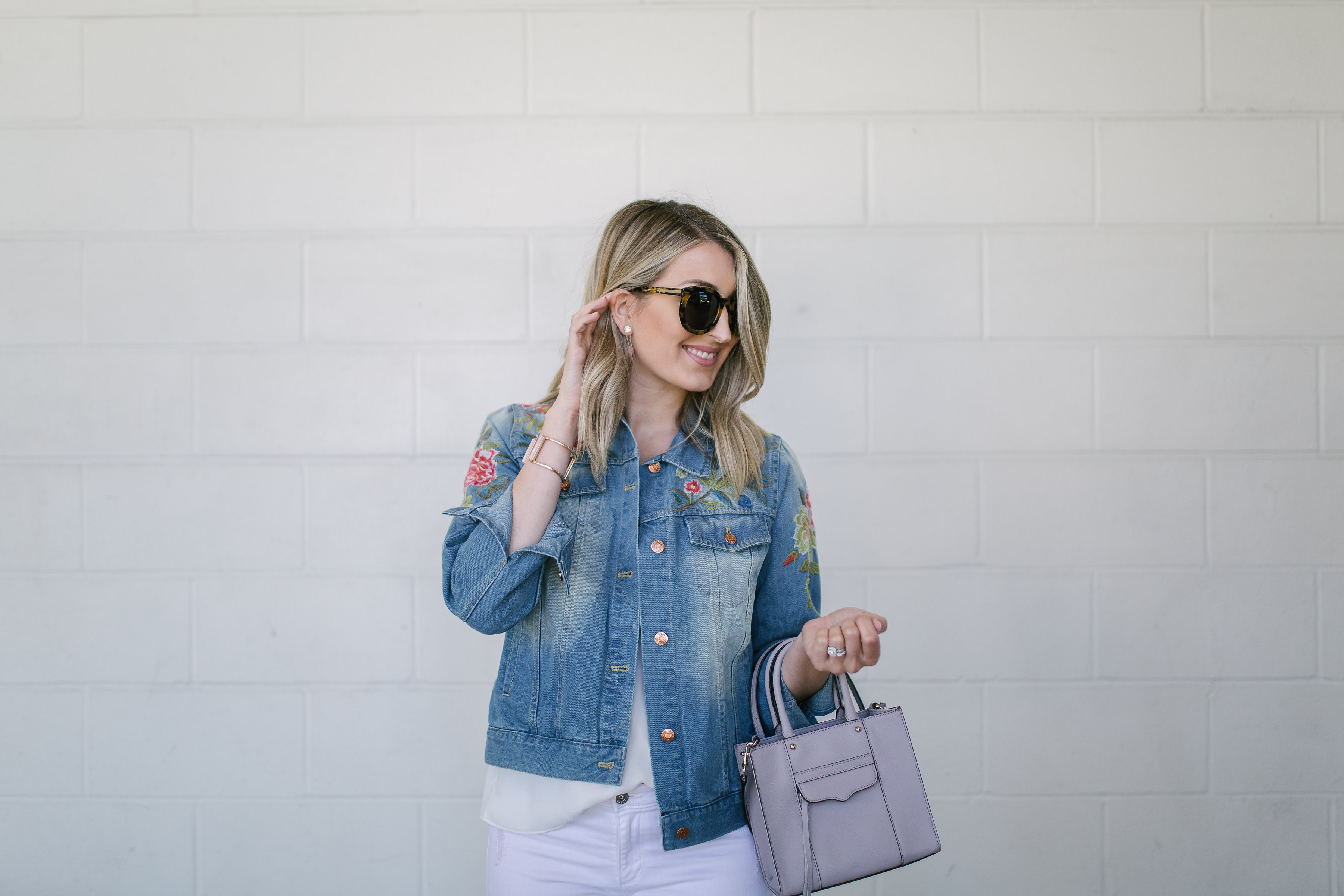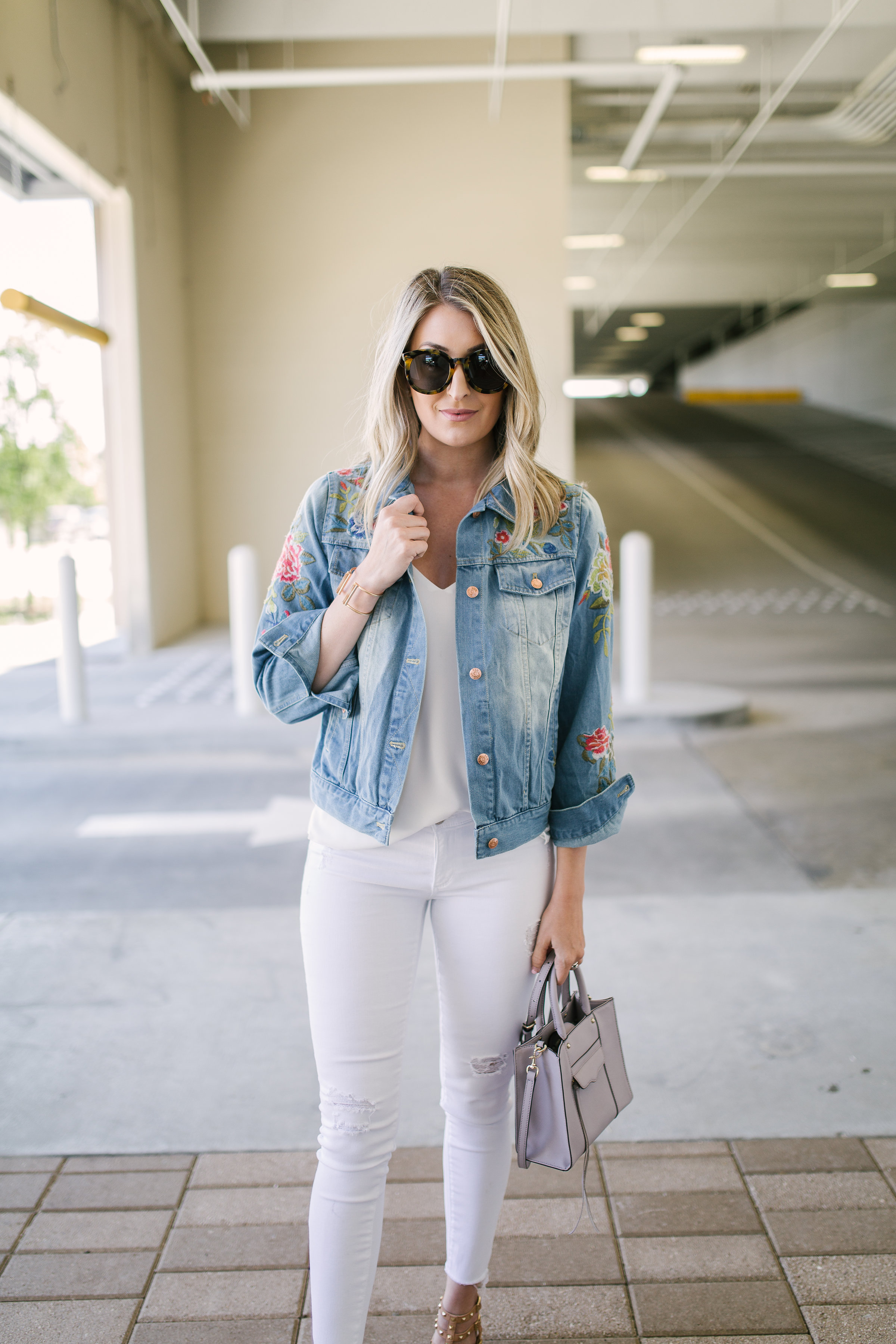 Because this jacket feels so springy (and I really wanted to show it off), I just paired it with an all white look. In fact, I love this look so much I will probably be repeating it for multiple date nights in the coming months. This jacket would also be really cute layered over a lace dress with some sneakers. Or, for a more edgy look, it would be cool with some black high-waisted jeans and chic booties. Either way, I'm sure I'll be styling this again for y'all, so stay tuned. It's most likely going with me on our trip to New York in a couple of weeks!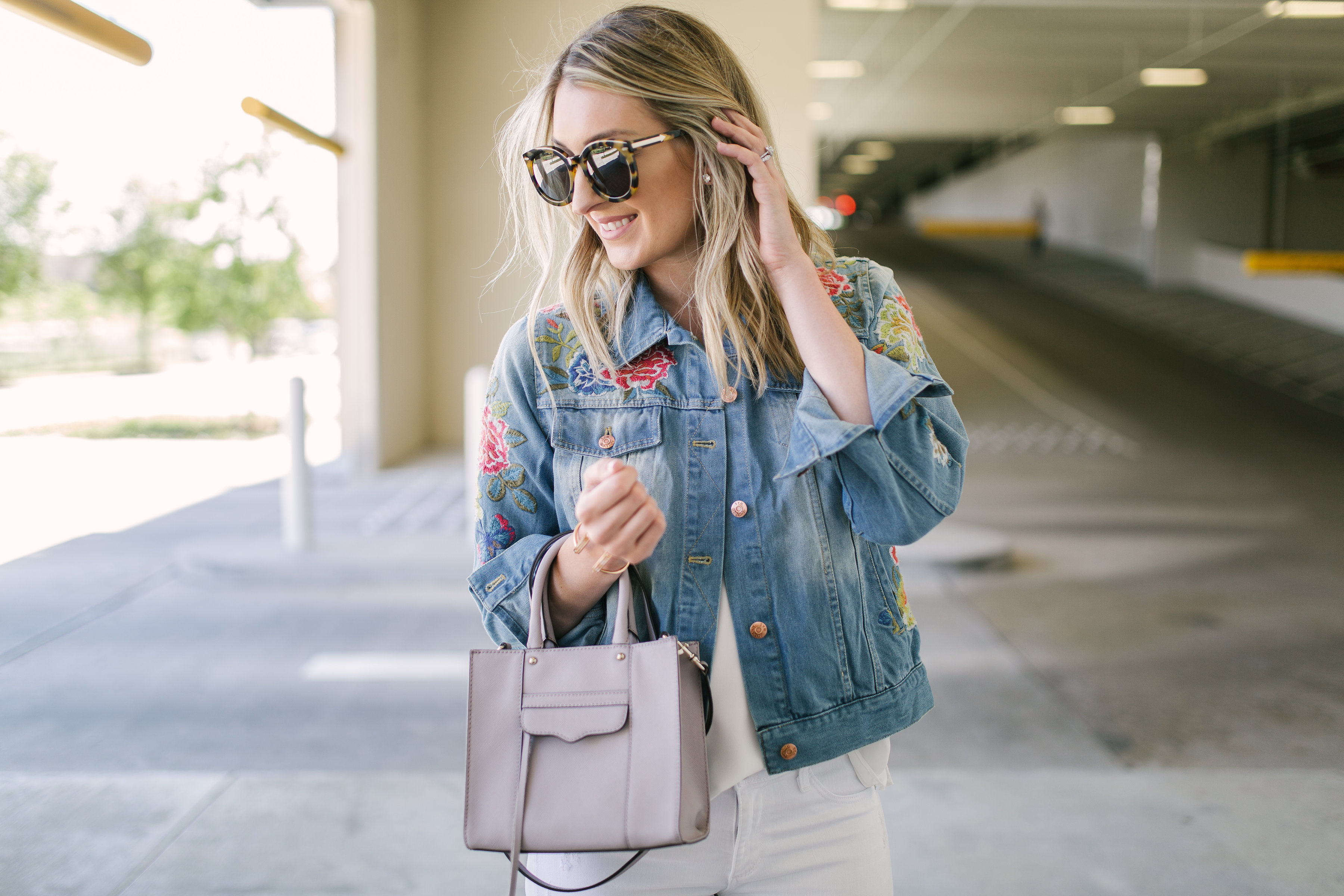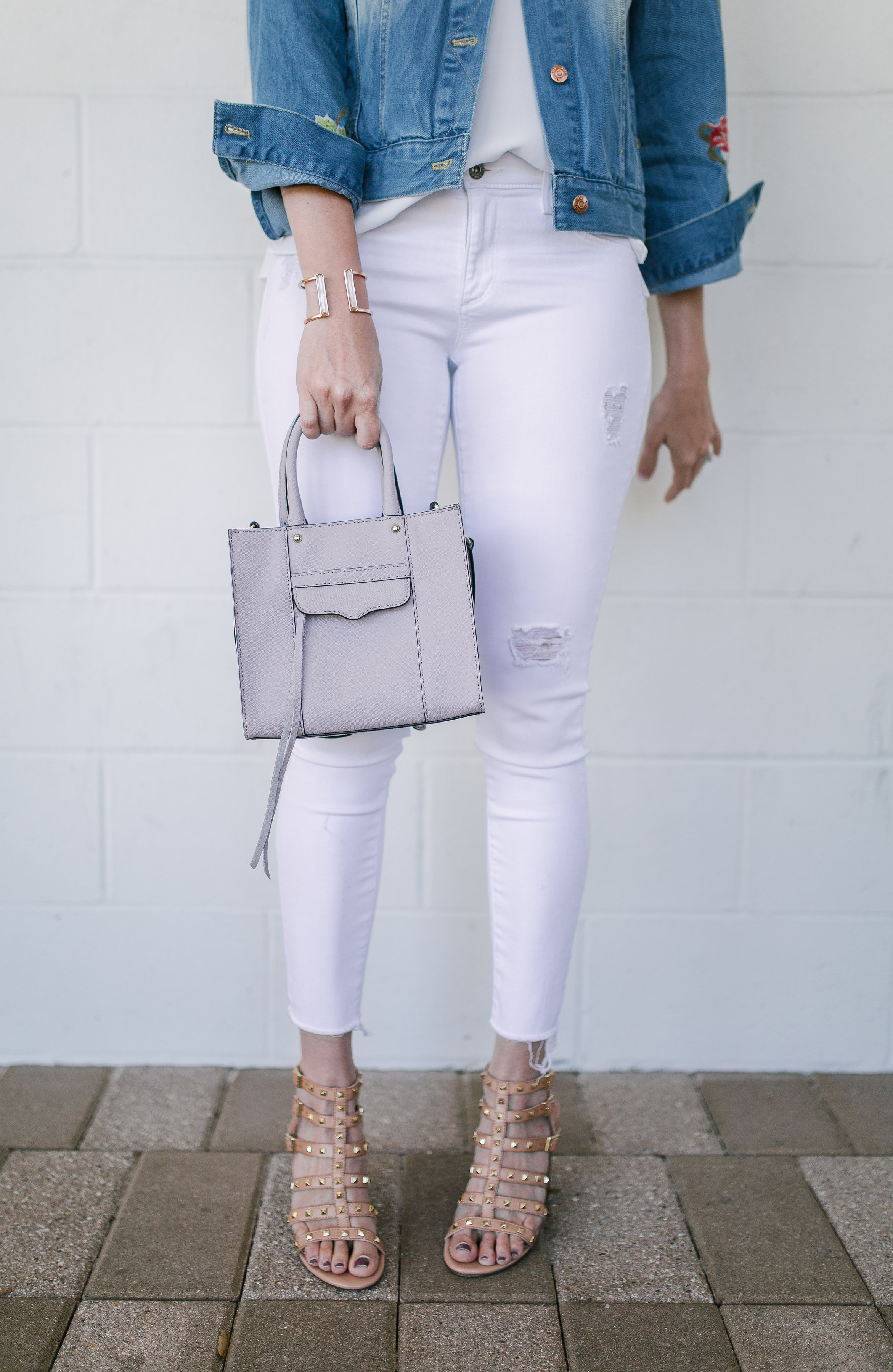 Be sure to hit up your local Johnny Was boutique to shop this cutie and some other amazing bohemian pieces.
For more on what's going on at Market Street in the Woodlands, be sure to check out their blog!
xo, Loren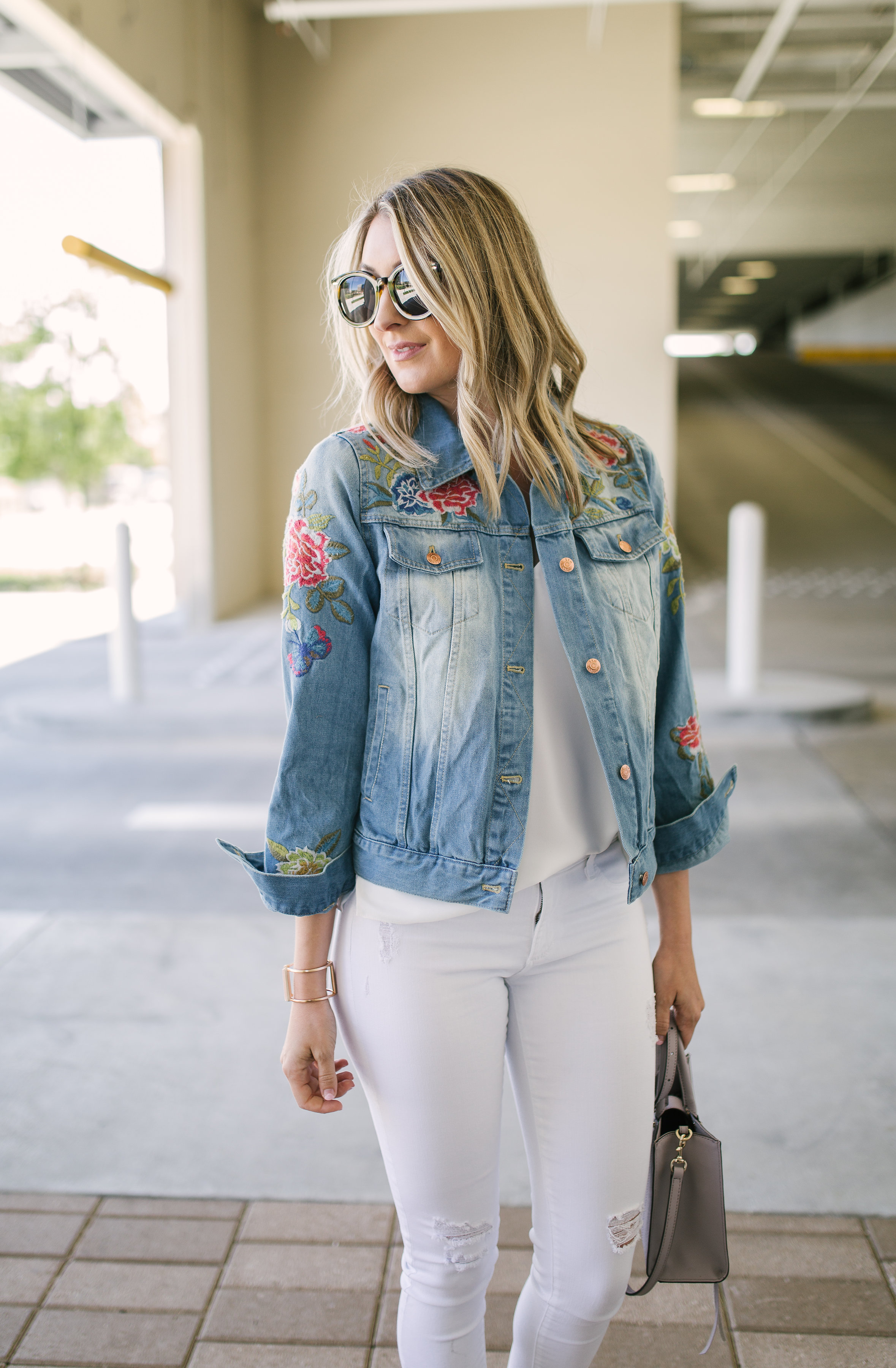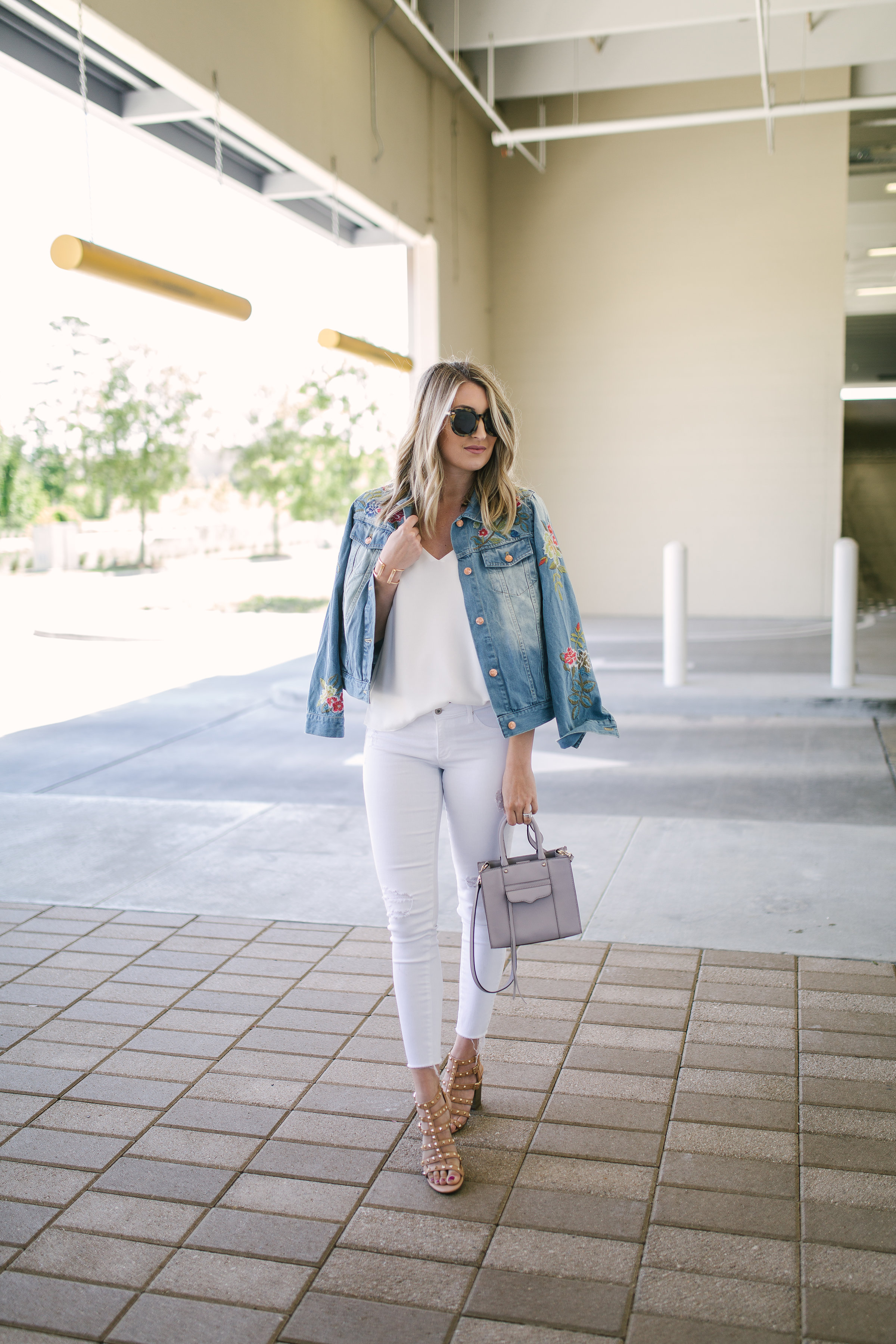 Jacket: Johnny Was / Cami: Topshop / Denim: AG (similar here) / Sandals: Stuart Weitzman / Bag: Rebecca Minkoff / Sunnies: Karen Walker
Photos by Julia Gozman Photography