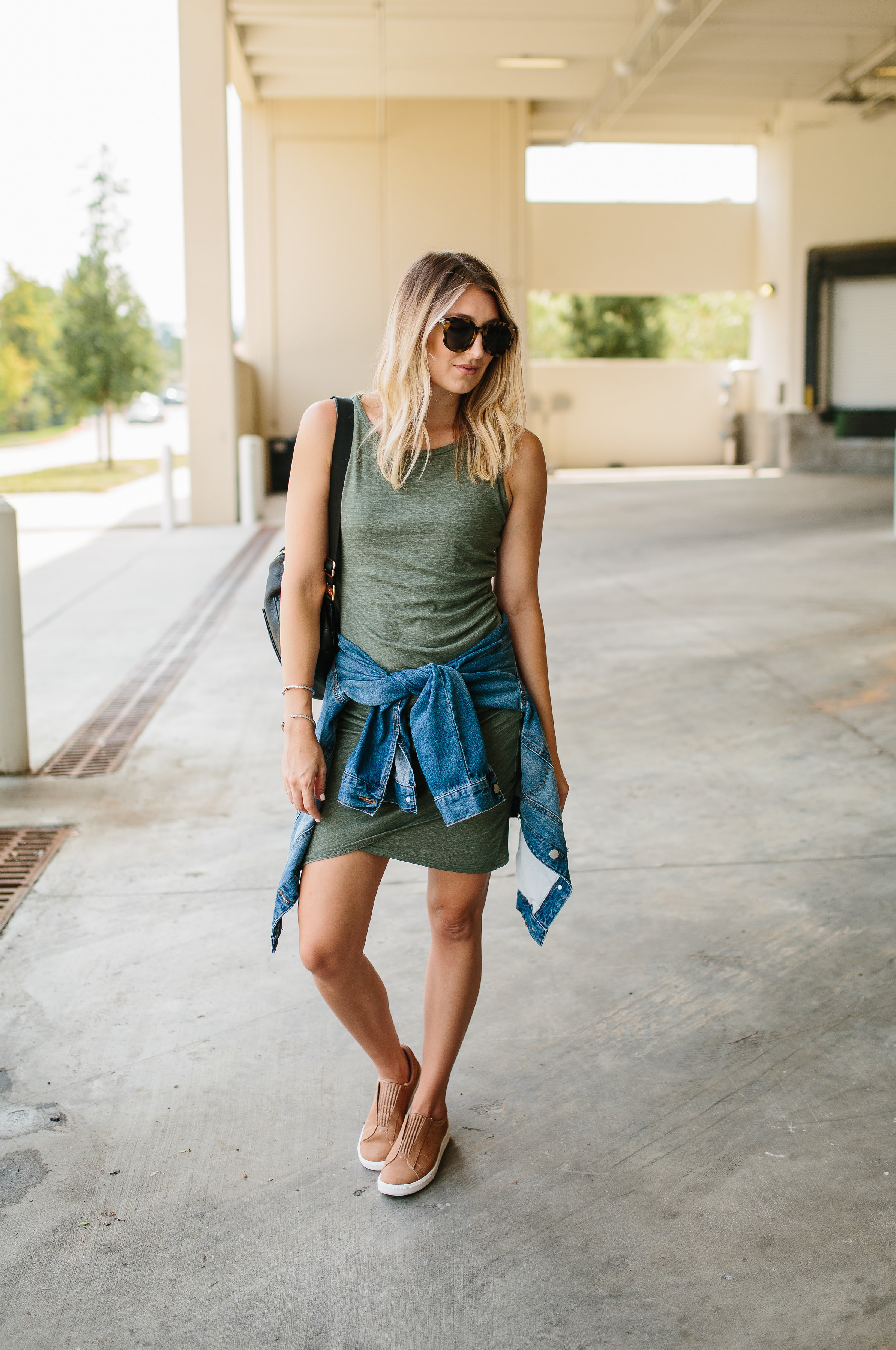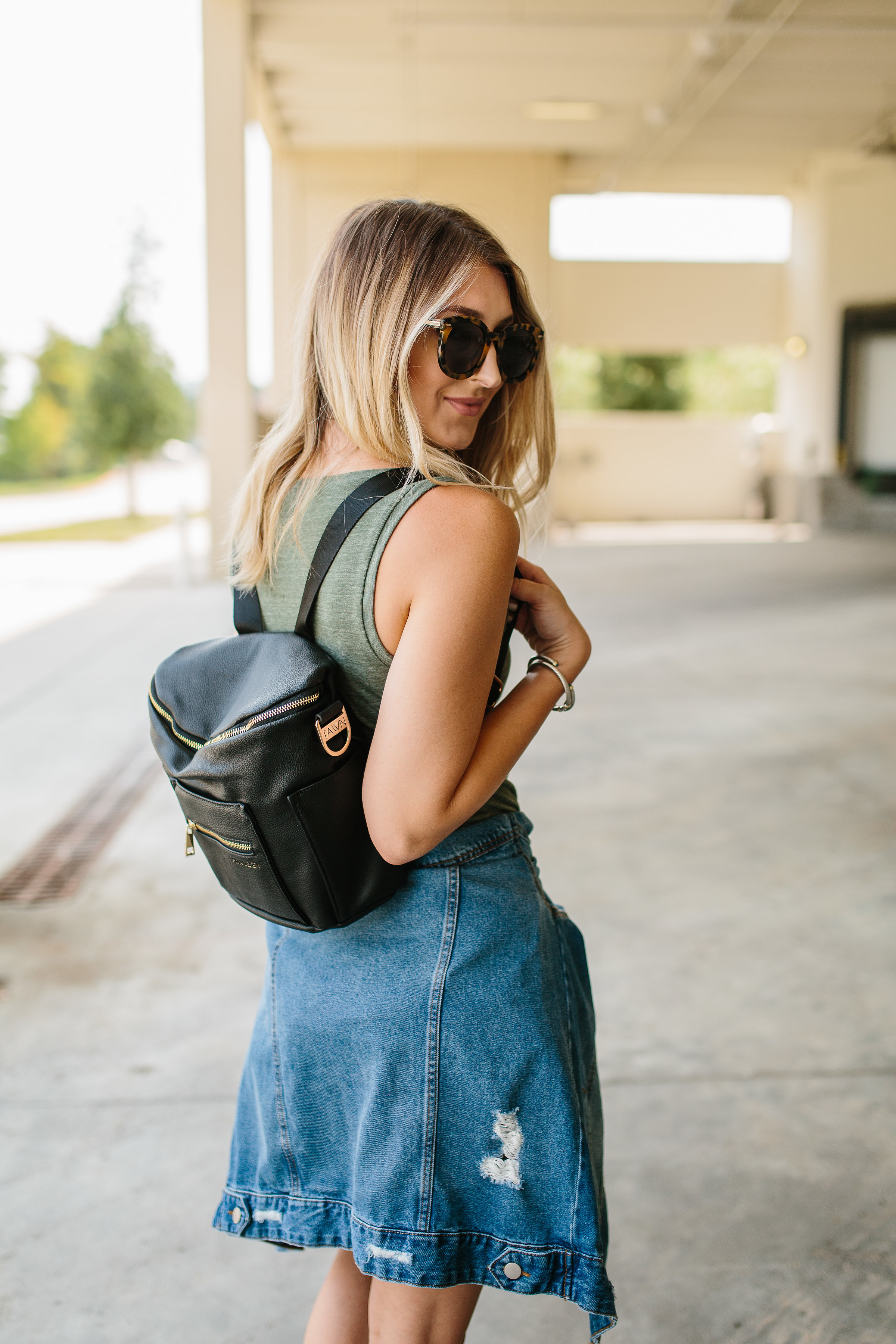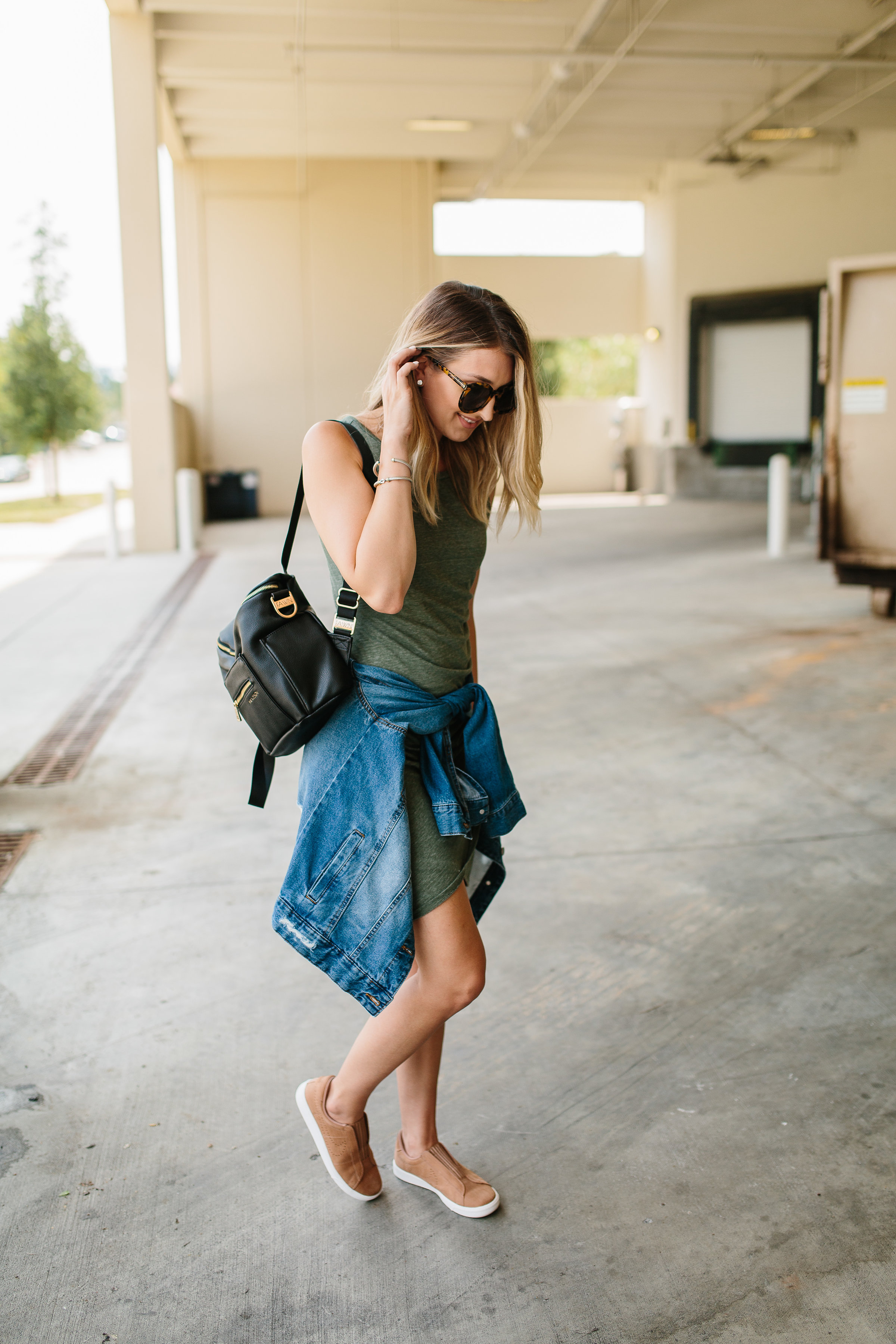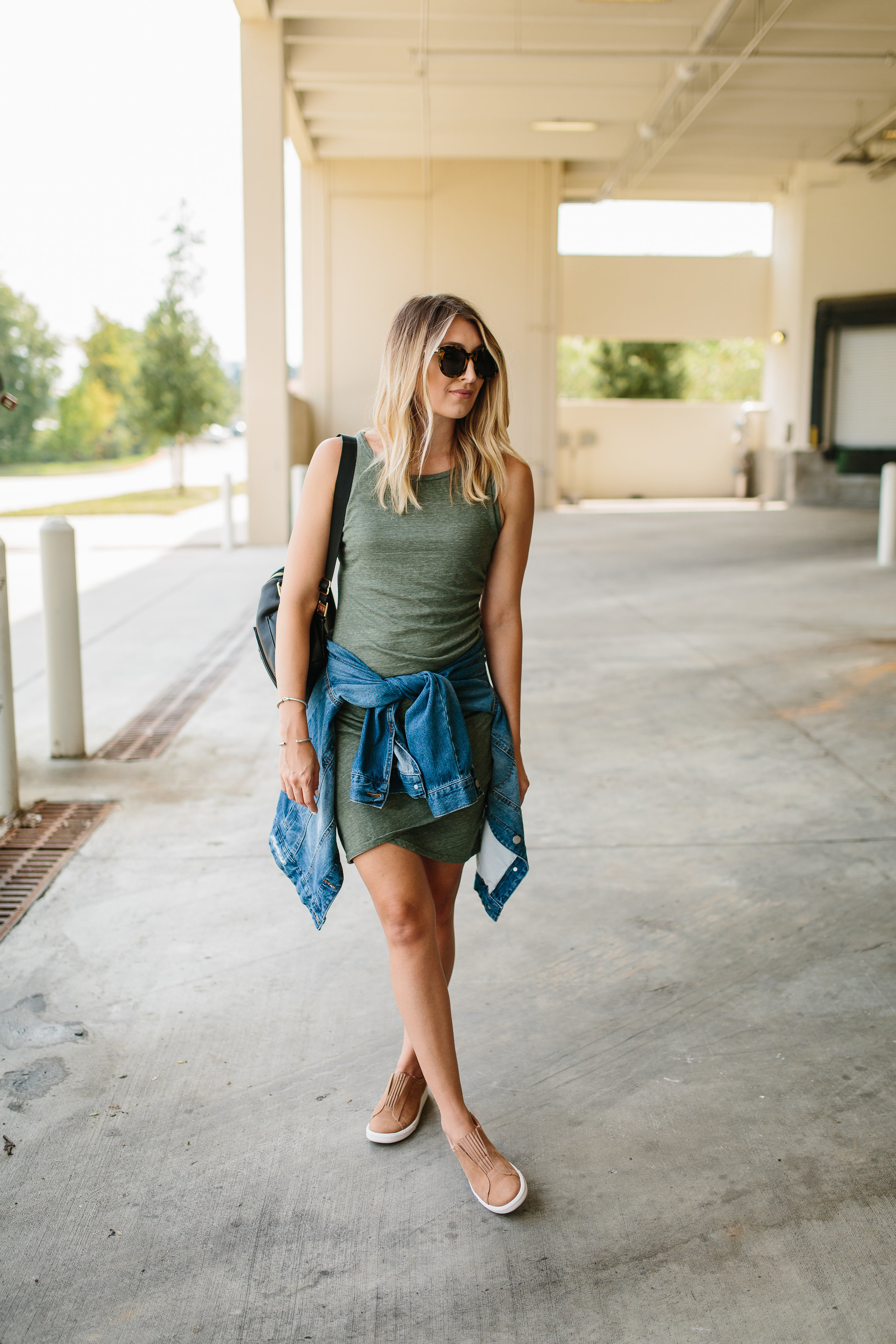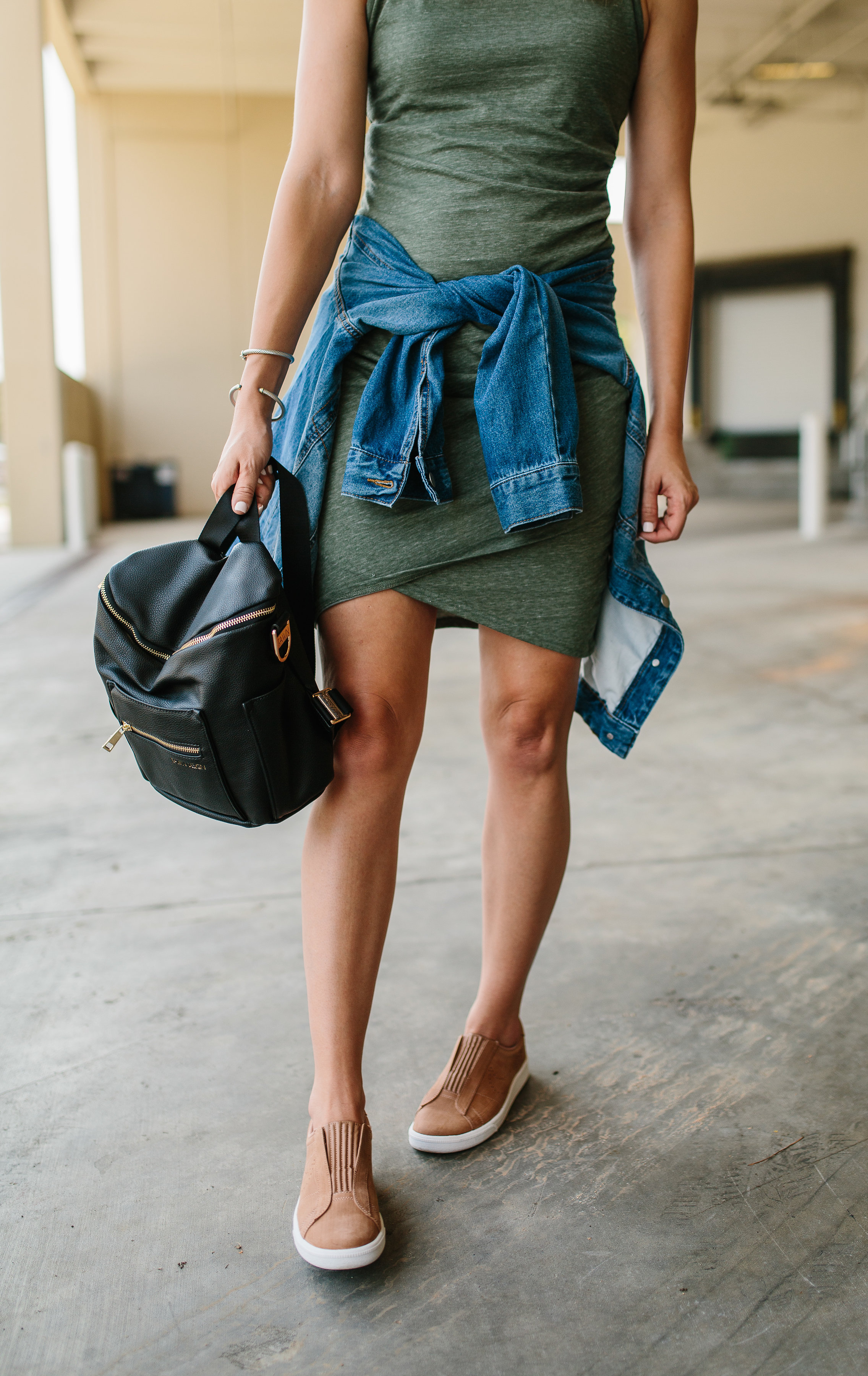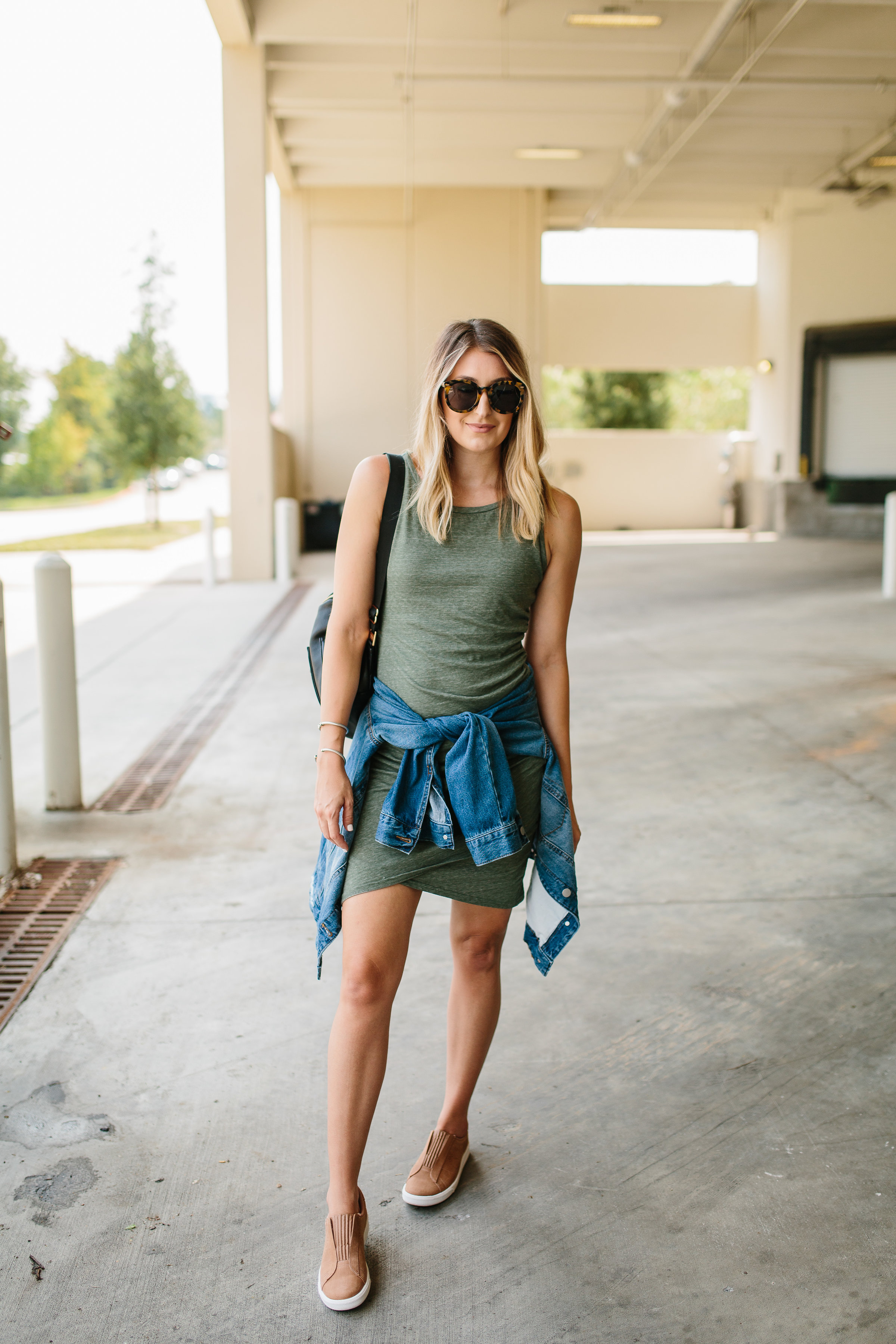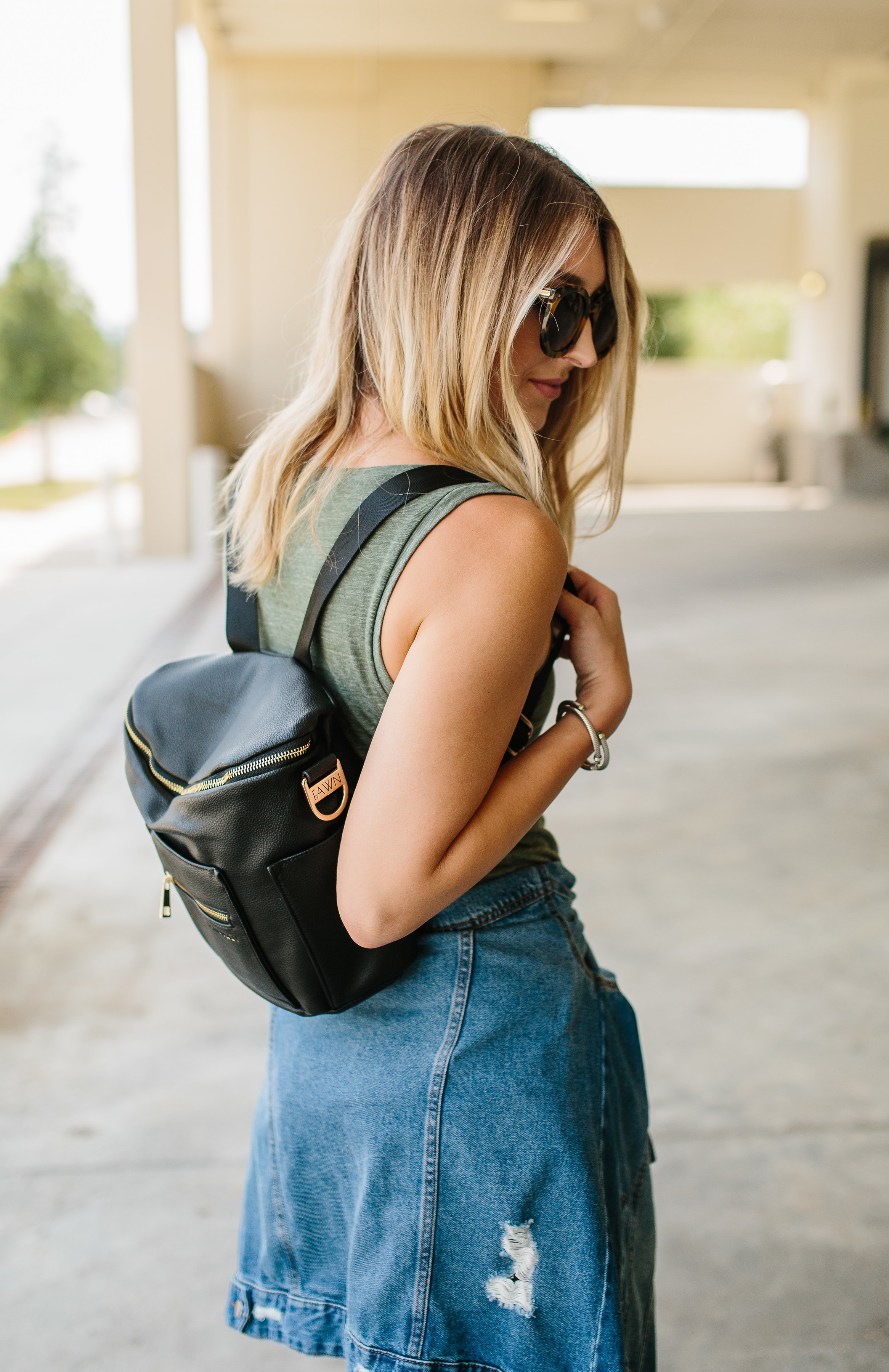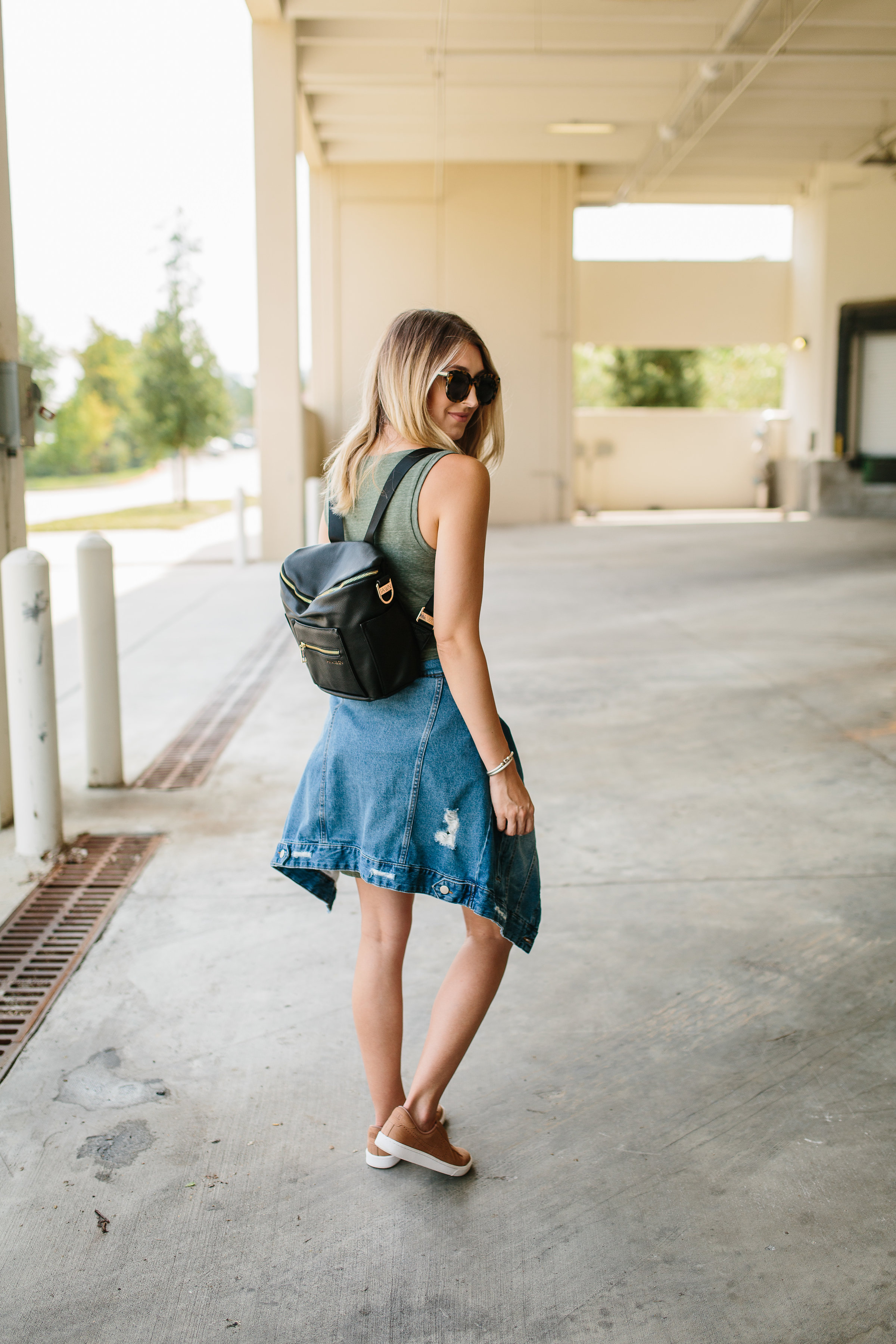 Dress: Leith / Sneakers: Nike / Jacket: Nordstrom / Backpack: Fawn Design / Sunnies: Karen Walker
Happy Friday babes! I don't know about y'all, but I'm glad this week is over. It has been a trying one for me from a blogging standpoint and I'm looking forward to the weekend and just hangout with my crew, stress-free!
Okay friends, if you buy any one dress that I post about, make it this one. This dress is SO good y'all. It's under $50 and currently available in NINE colors. Yes, nine. Makes me wonder why on earth I only own the one. Also, if sleeveless isn't your thing, this same style is available in a long sleeve version here. I love this dress so much because it is super flattering, and super versatile – the two main things I look for in a dress. The ruching on this dress hides any flaws (aka my mom pooch) and it has enough stretch to be comfortable despite how fitted it is.
I have worn this dress with all different types of shoes – wedges, booties, over the knee boots with a cardigan, and sneakers. For this look, I went with these slip-on sneakers that I have been really loving lately. I call this my "mom on the go" look. Haha. But seriously, I love this outfit because it's as comfortable as it is practical, and it makes me still feel put together while running around like a crazy person with my littles.
I recently ordered this backpack from Fawn Design and could not recommend it more. I think it is actually intended for use as a diaper bag because they sell a larger version of this bag that is for that purpose. I wanted the mini version for our upcoming trip to Disney, just because I wanted something that I could put essentials in (especially since my kids are toddlers, not babies, and don't require as much stuff). It was important to me to have a backpack that I could comfortably wear all day and take on rides with me. My favorite thing is all the pockets this bag has, so everything stays nice and organized!
That being said, I'm spending this upcoming week prepping for our Disney trip and I don't think I have every been so excited. My family has always loved Disneyland and now we get to take our kids WITH my parents and my brother and his wife. It's going to be so much fun! Have a good weekend y'all!
xo, Loren
Photos by Julia Arceri Photogpraphy