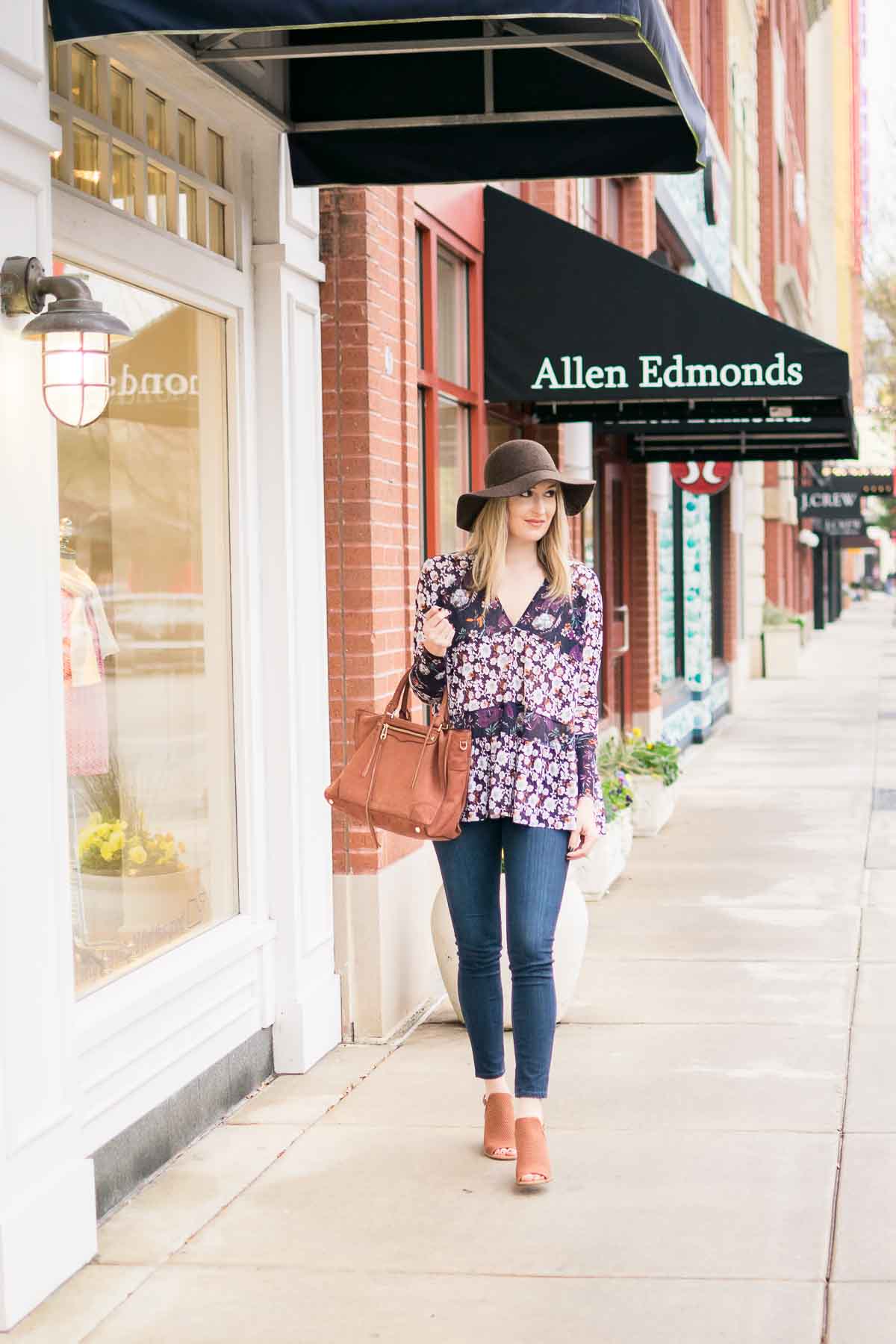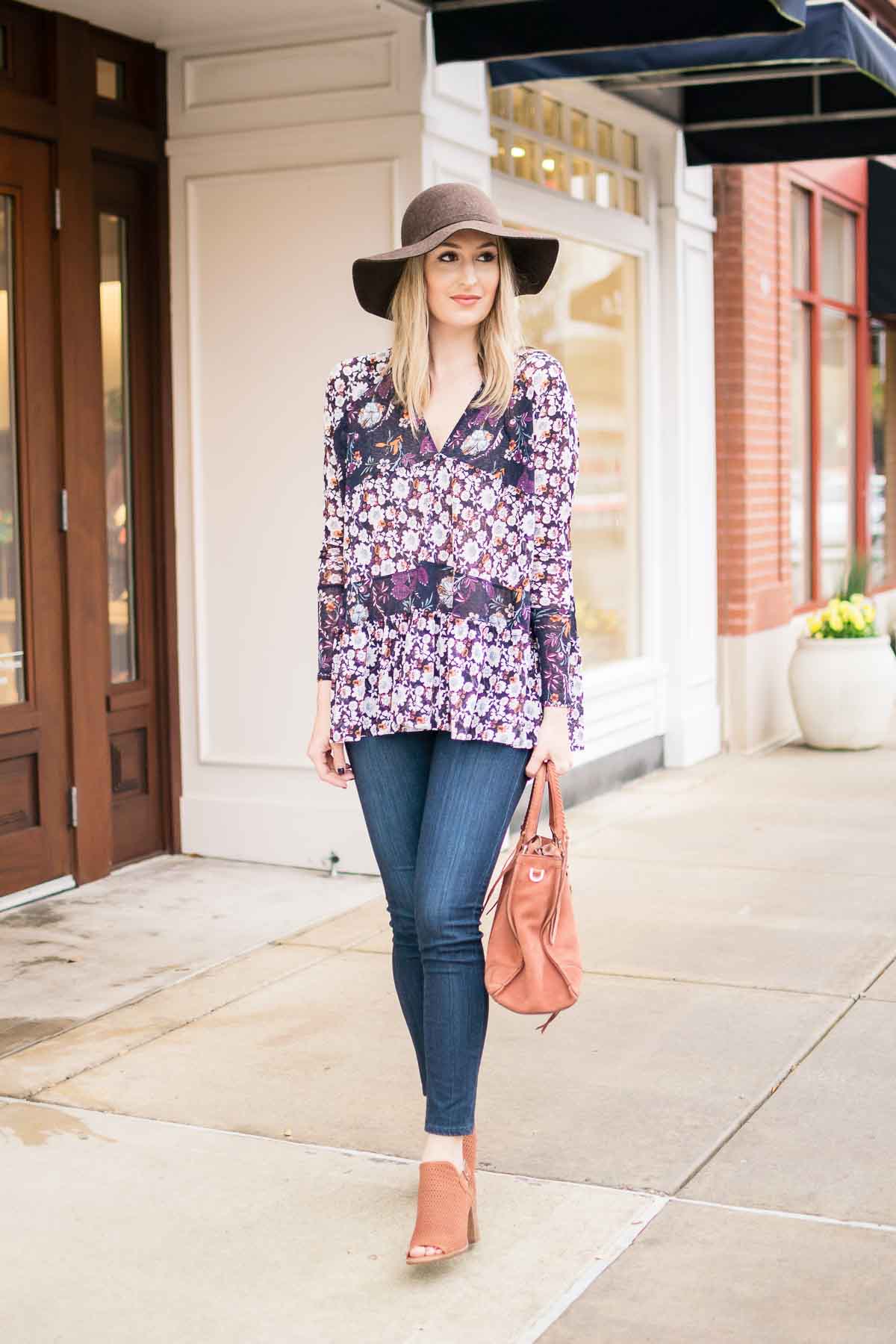 So I have sort of a funny story about this top. I tried it on twice before actually going back (the third time) and purchasing it. Here's the thing…I had two babies in two years. So I was basically wearing maternity clothes for the majority of that time, or trying to hide my post-partum belly. My point is that I now tend to shy away from overly flowy tops that look like they could be (or double as) a maternity top. I loved this top on the hanger, but I didn't want people to think I was pregnant. I am trying to be better about only purchasing items that I REALLY like. To me that means that if I can't stop thinking about it, it is probably worth buying. I kept coming back to this top, so I finally purchased it.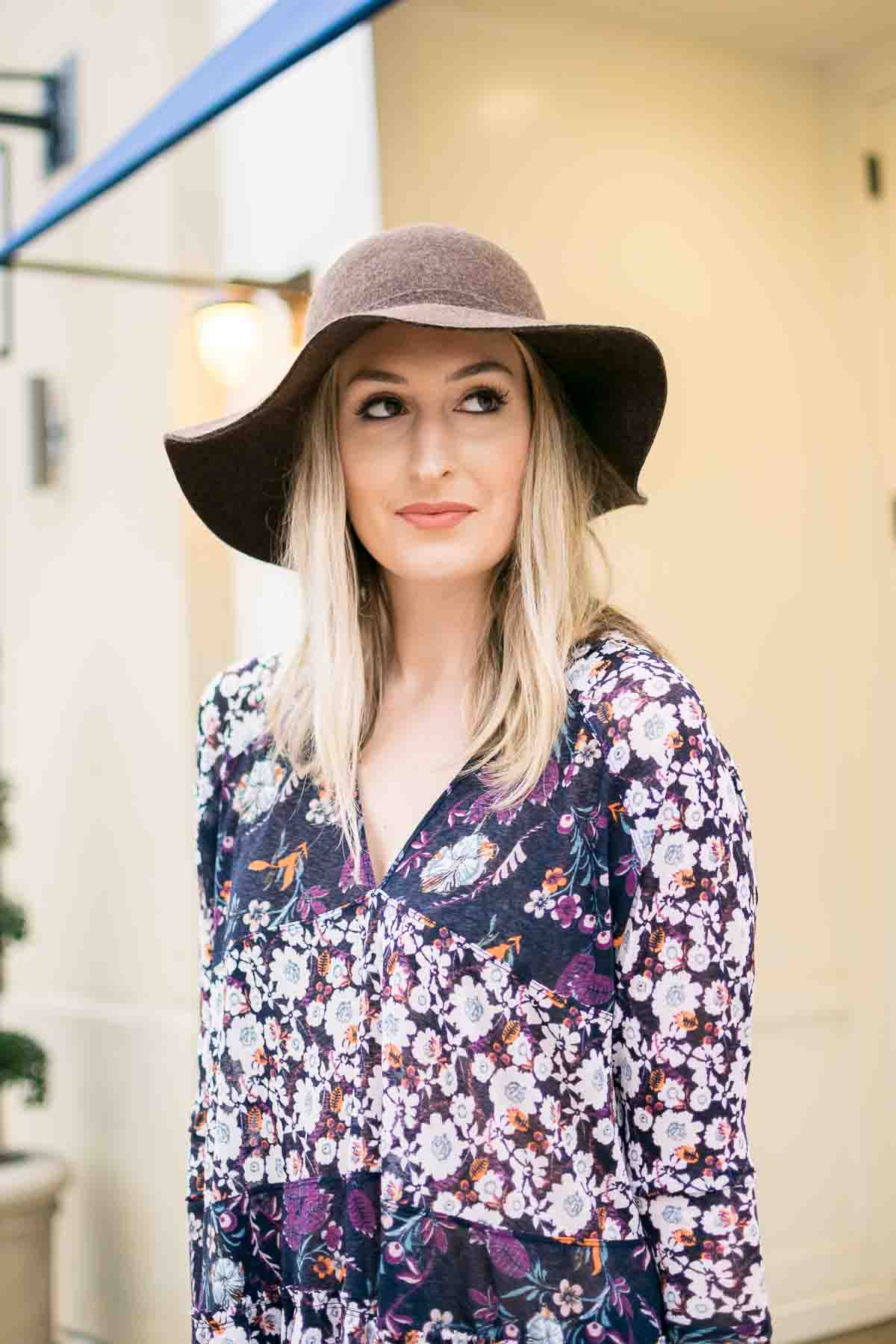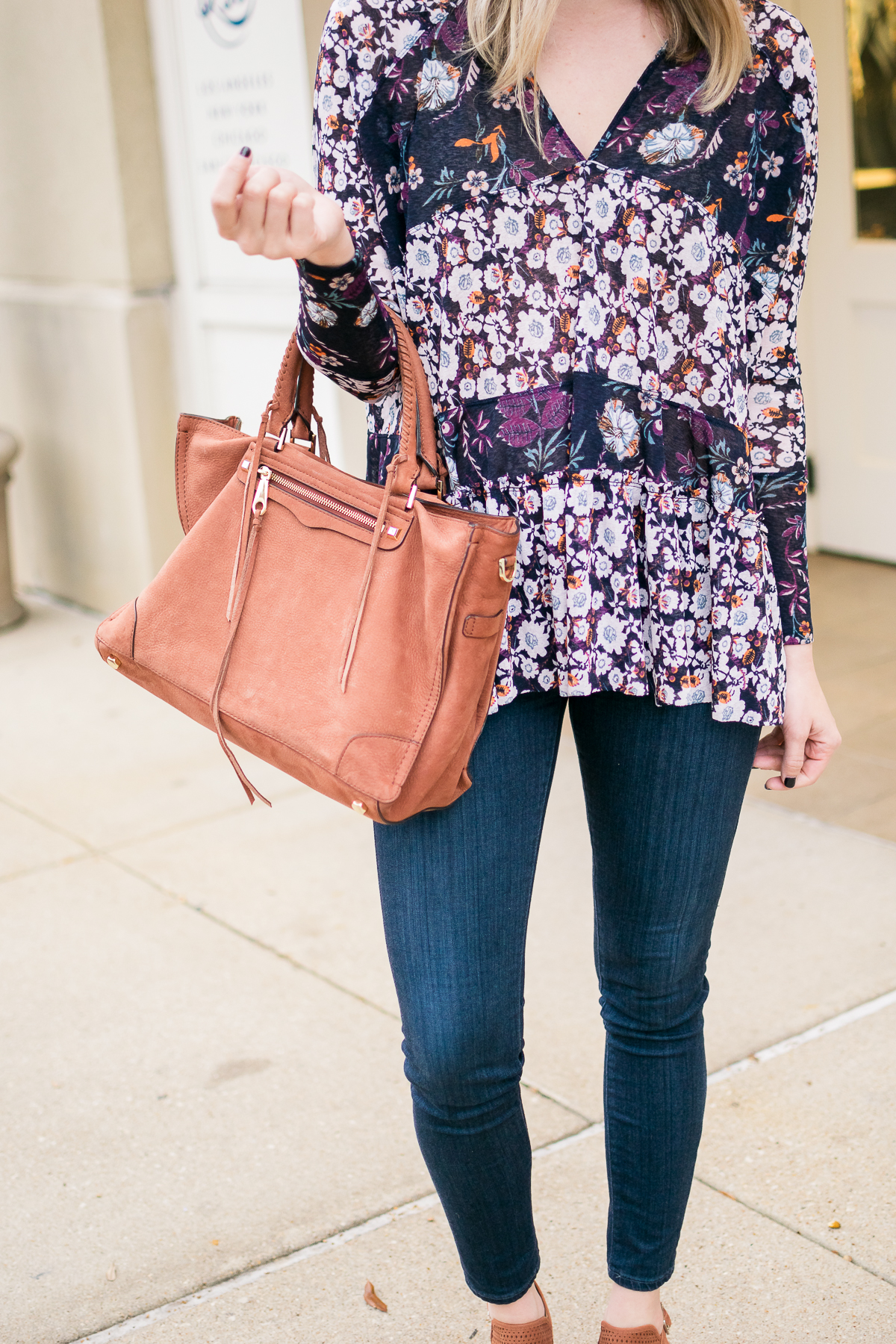 This is actually a great top for transitioning into spring, especially if you live in Houston. It's super lightweight, and I love the floral print. It easily goes with anything from dark denim, to distressed denim, to white jeans, to shorts. And because it's so lightweight, I will even be able to wear it into summer. At least until about June or so before we get over 100 degrees. (SO not ready for that BTW.)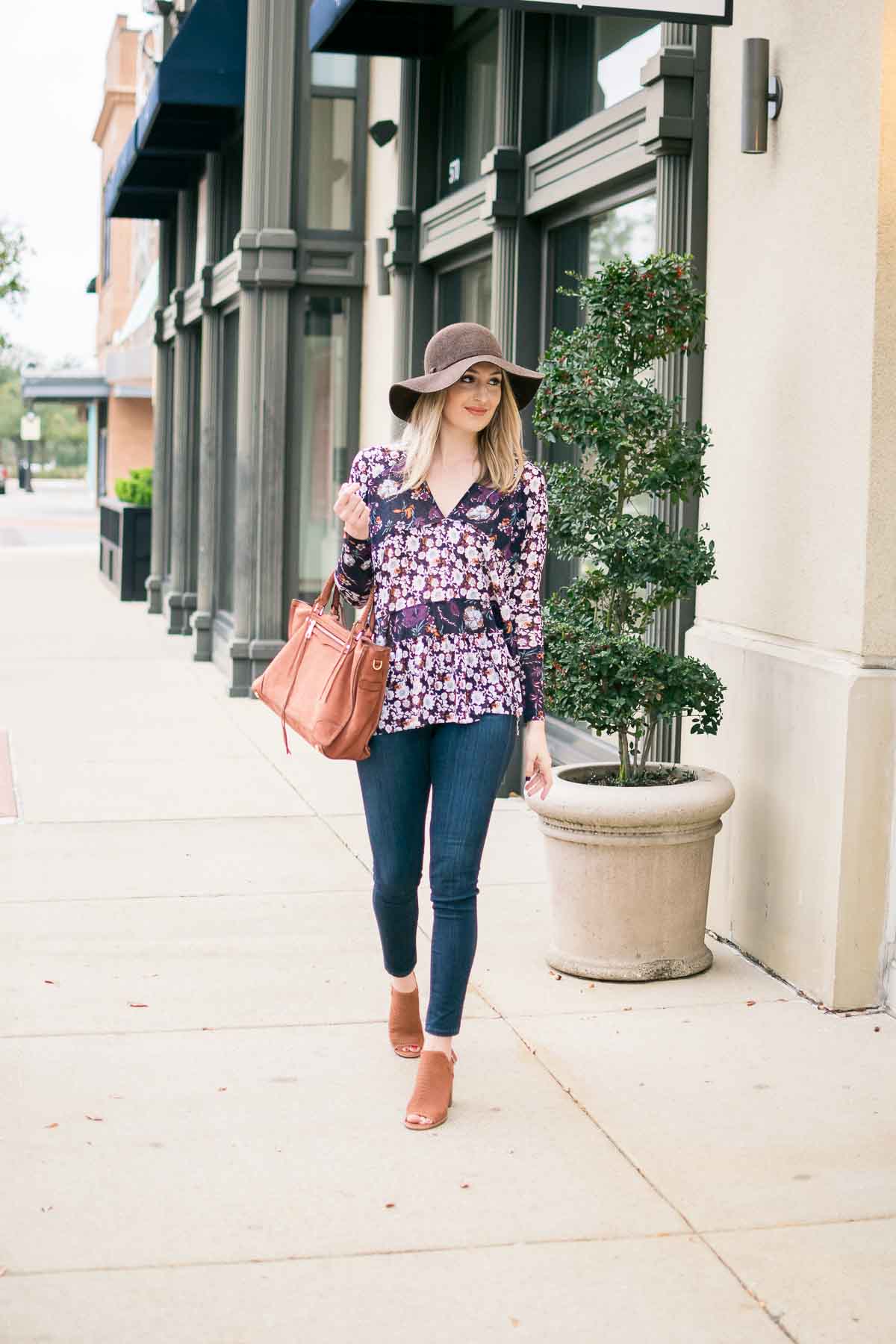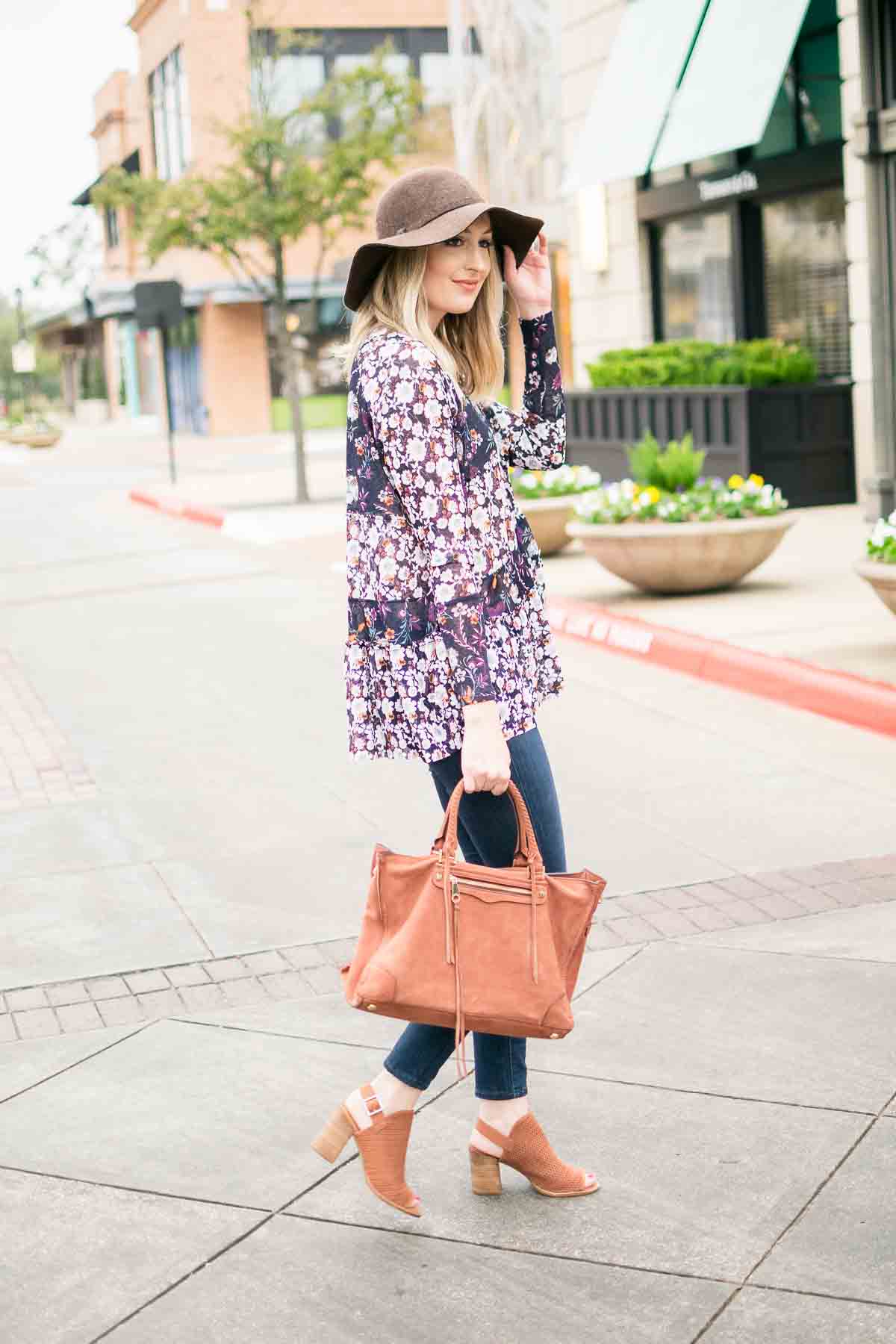 I wanted the top to be the focus for this post, so I just paired it with some dark skinny jeans. These are my favorite pair ever. They are an ankle length, legging fit (but with a real button and zip fly, not just pull-on) and they are SO comfortable. I have found that I really prefer ankle length jeans. Having them just a little bit shorter tends to be more flattering to more styles of shoes, so I can wear them with whatever!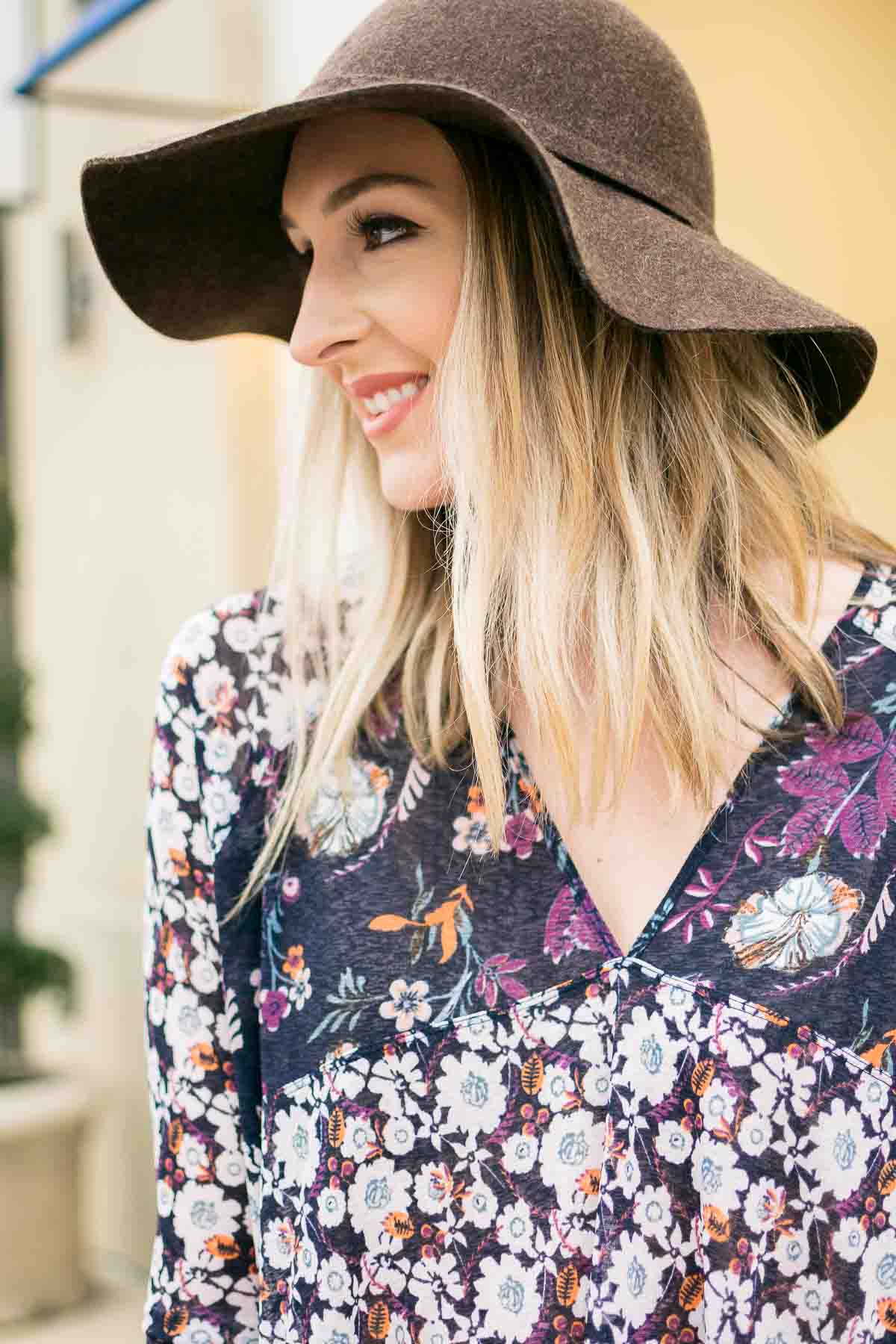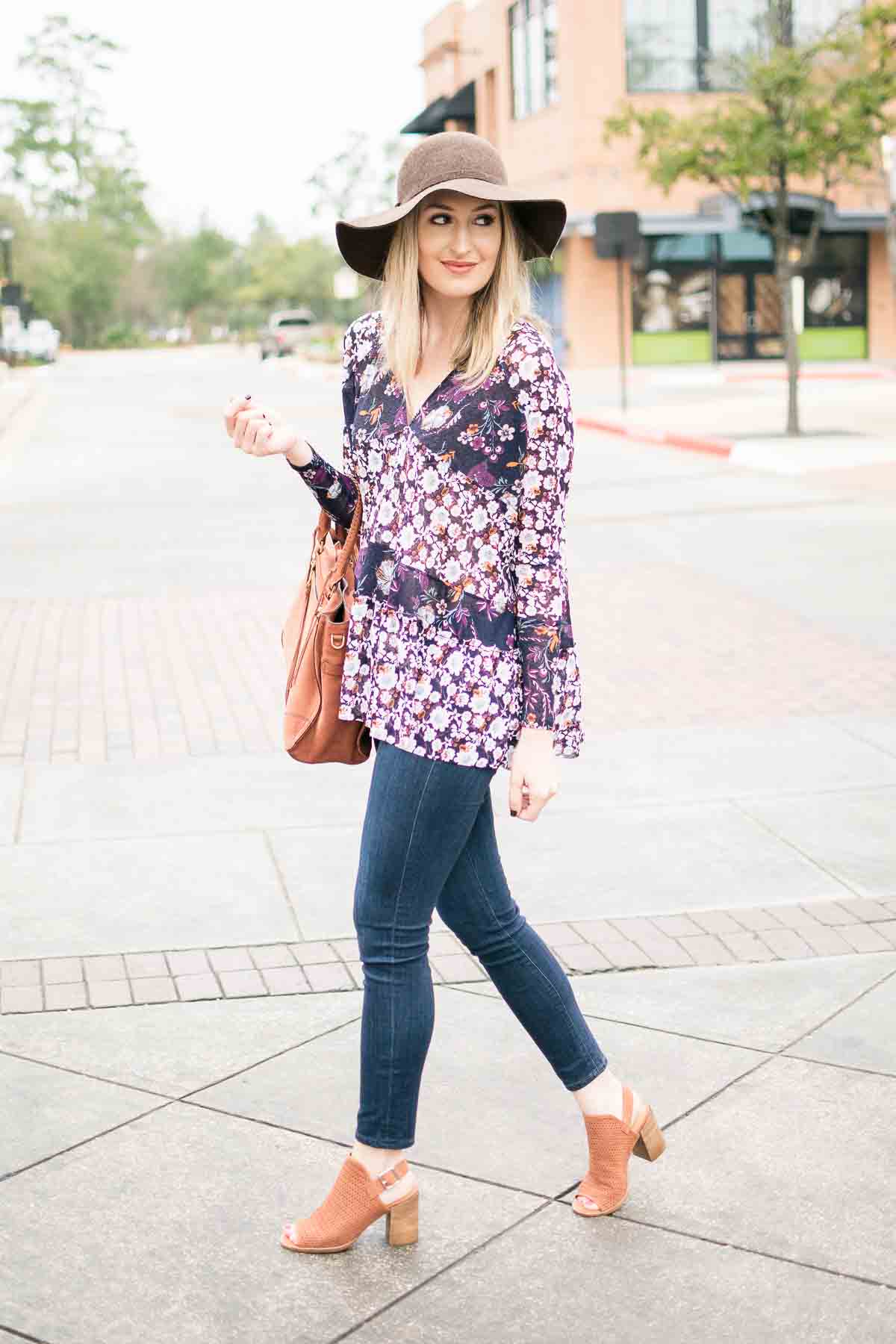 When I tried on this top I had on ankle boots and really liked it styled this way. But for this post (since it's been 80 degrees here in Houston) I went with these peep-toe cuties. I just purchased these booties for spring and I can't stop wearing them. They are right around $100 and go with every thing. To finish off this look I grabbed a floppy hat and this tote that is another perfect spring transition piece.
xo, Loren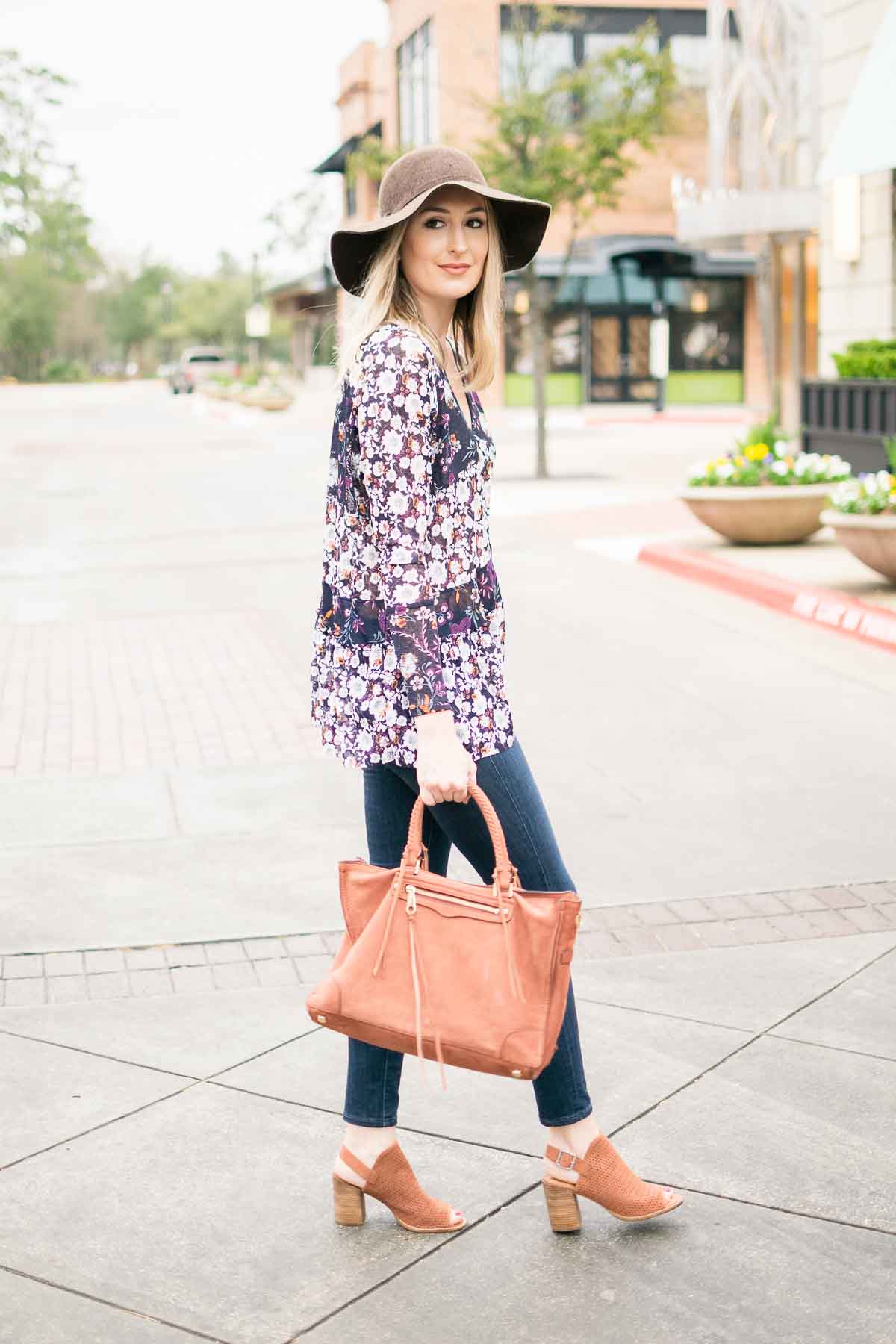 Top: Free People / Denim: AG Jeans / Shoes: Steve Madden / Bag: Rebecca Minkoff / Hat: old, similar here

Shop this post: