Happy Sunday night babes! I hope you all had the best weekend!
I wanted to share one of my new favorite watch brands with you guys! Have you heard of Jord watches? Y'all, this is the coolest watch company, and they make all of their watches out of different types of wood! They sell men's watches as well as women's watches too!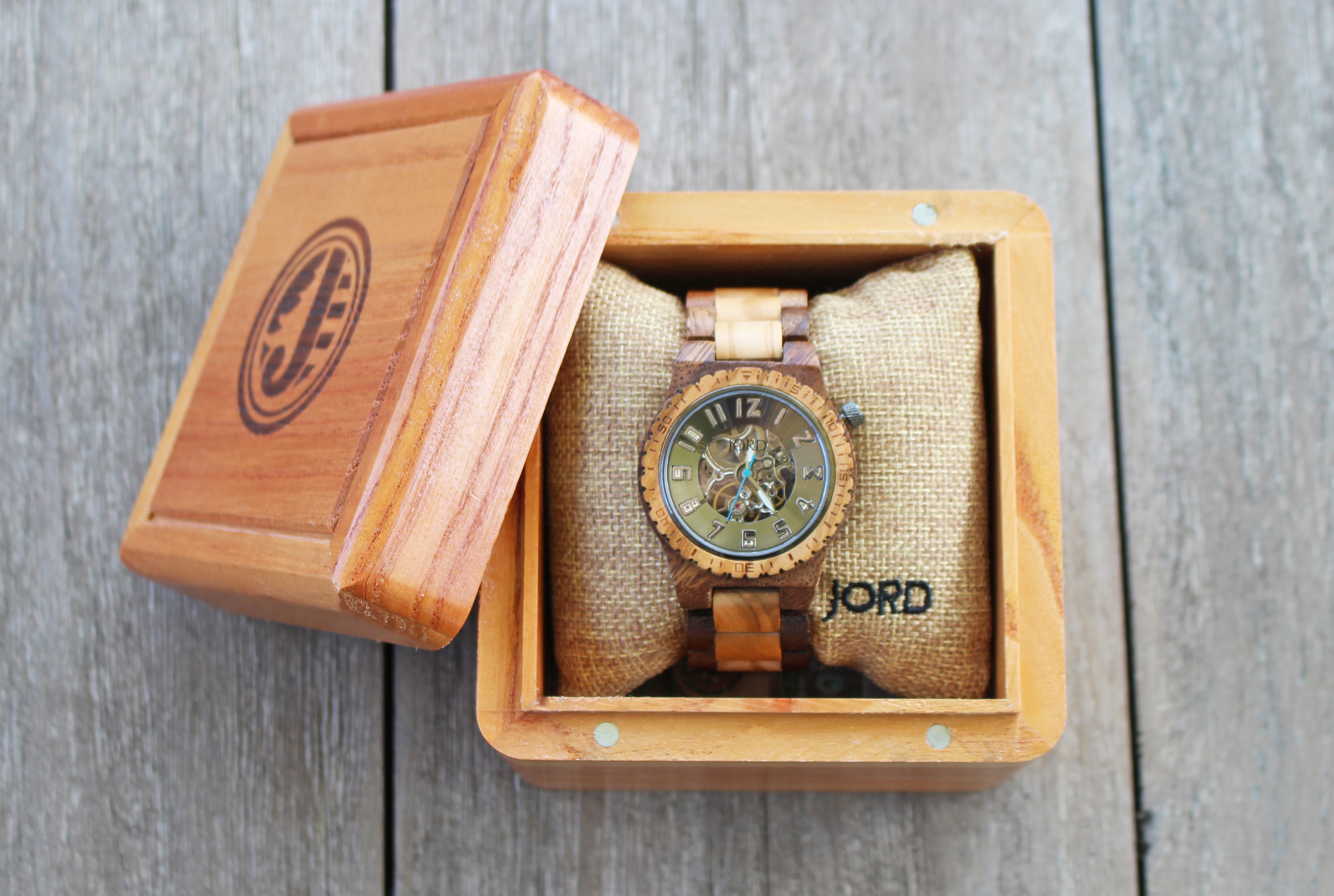 My husband LOVES to change up his watches. Like, so much, that he has a few bands and faces that are all interchangeable and is always switching them around. I think he feels like since it's the only "jewelry" he wears, other than his wedding band, it's fun "accessorize" with a different watch from time to time. He has quite a few watches, but none of them are as unique as this wood watch from Jord.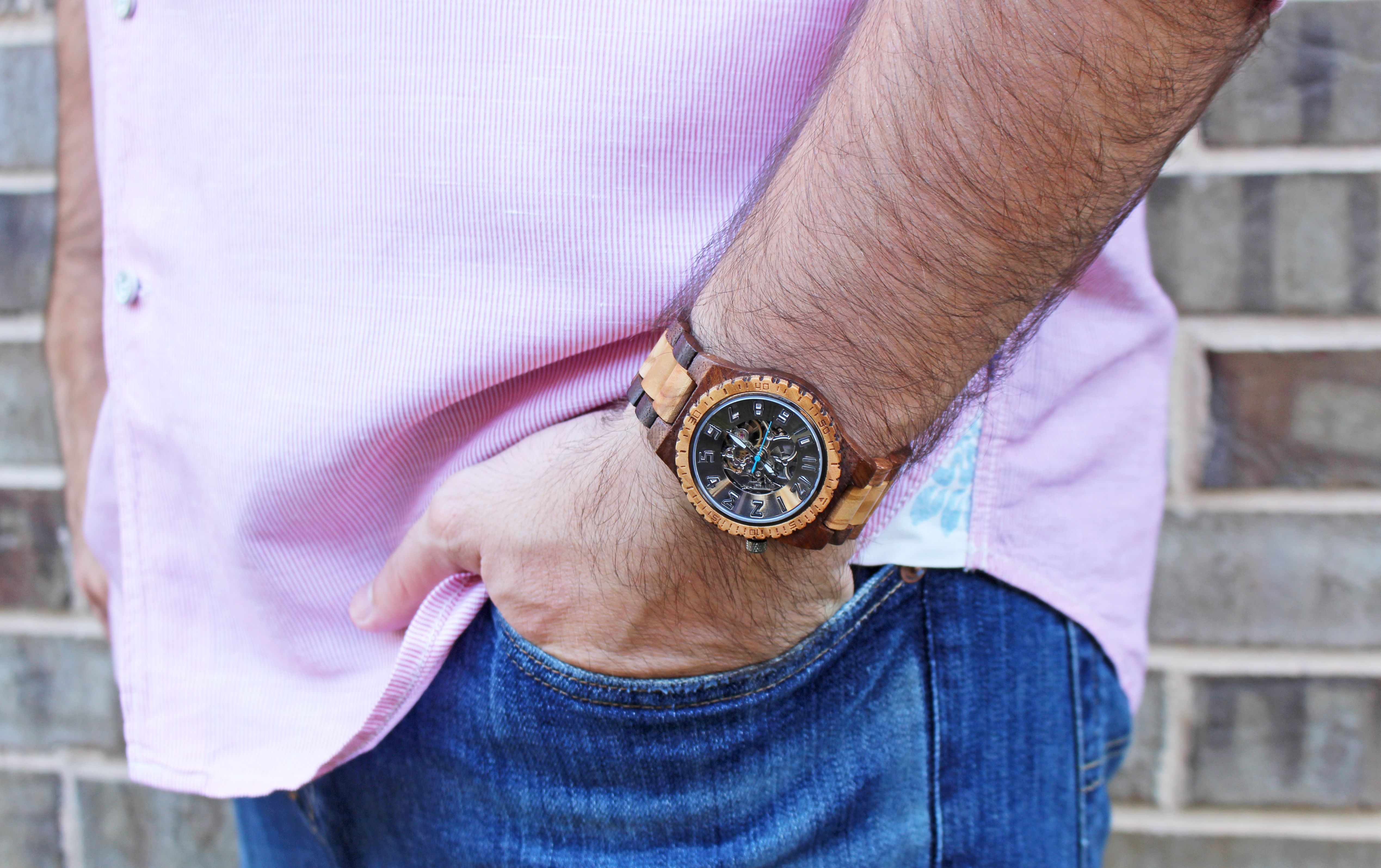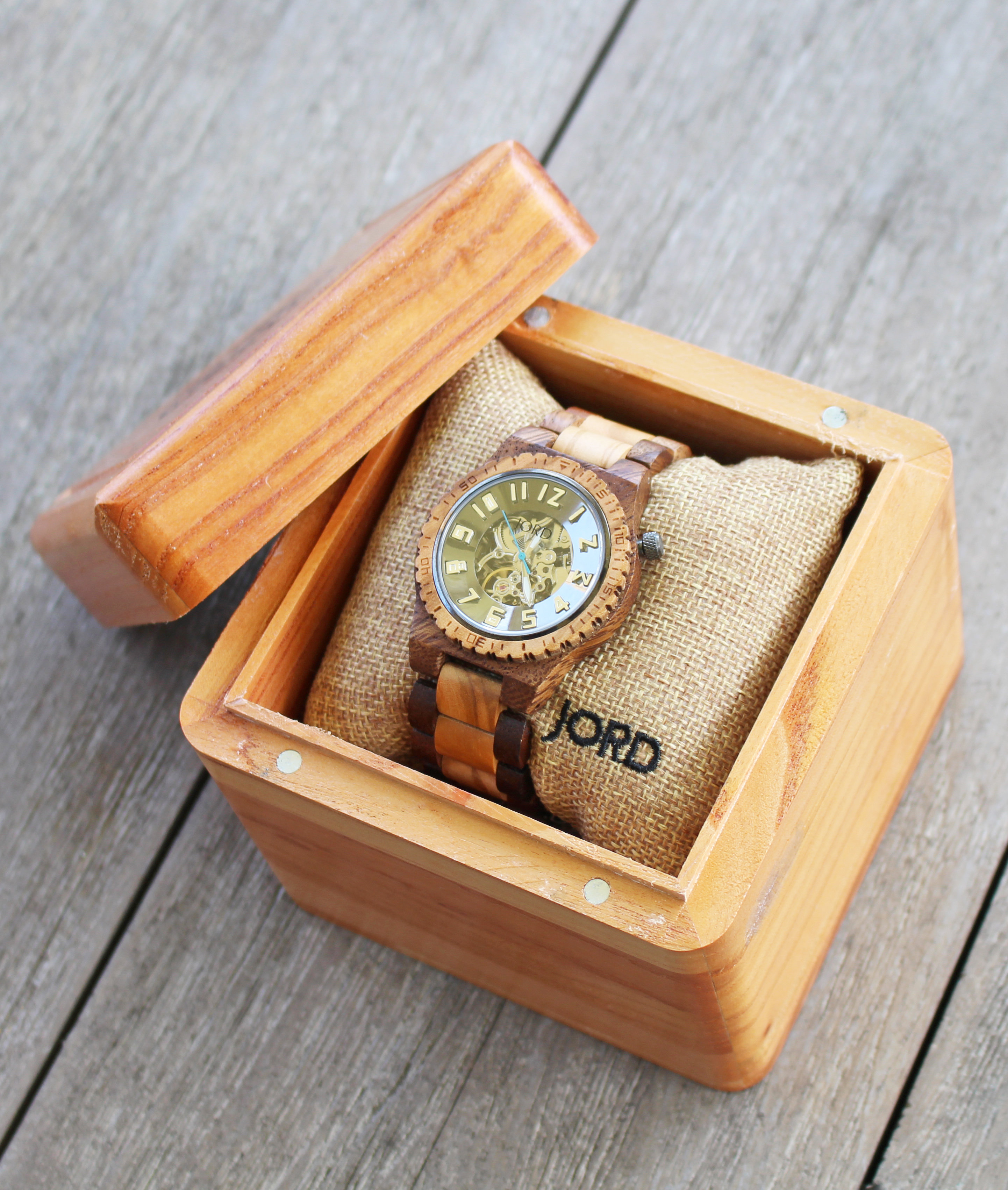 In fact, I remember prior to our wedding, trying to find Brad a wedding gift. Because I knew he was into watches, I thought I'd get him a new one for a wedding gift. But because neither of us can keep a secret, and because I wanted to make sure he would like it, I ran the idea by him ahead of time. His response was less than excited, basically saying "but I already have enough watches". It's too bad I didn't know about Jord's wood watches then because, shortly after on our honeymoon,  we saw a few wood watches throughout some of the gift shops and Brad was all over them!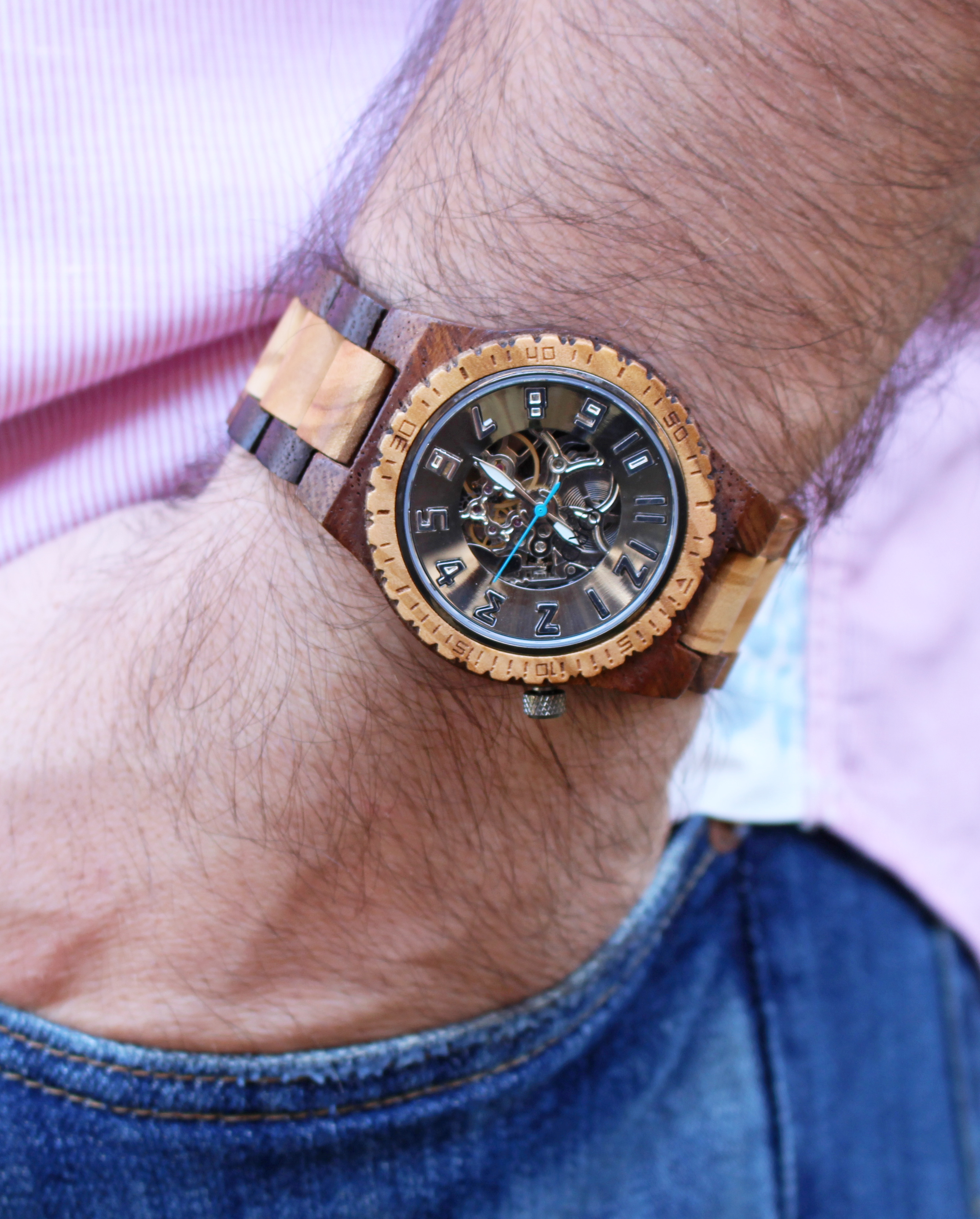 My husband picked out this particular watch because of how unique the face is. This is the olive and acacia watch from Jord's Dover collection. He was so excited when it came in y'all, and I swear, he hasn't stopped wearing it since. In my opinion, it looks super awesome with casual outfits like jeans/shorts and a button down, which is what my hubby wears a lot on the weekends. But you can also dress it up a little for work too!
Be sure to check out Jord's website though, they have so many cool watches to choose from! Have a good week!
xo, Loren