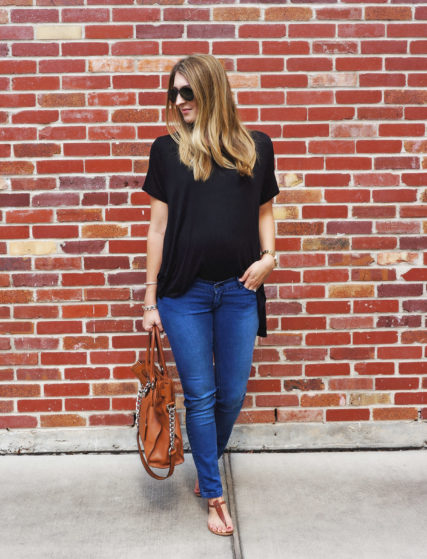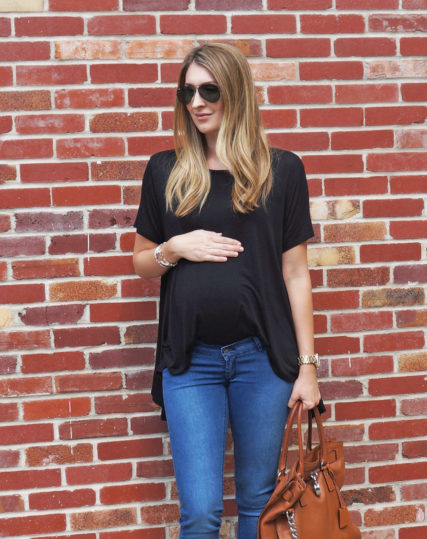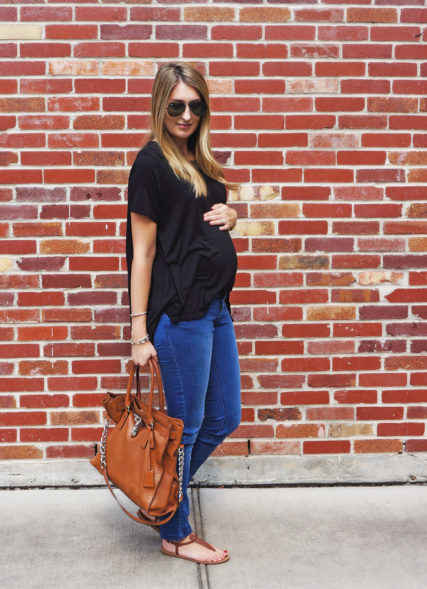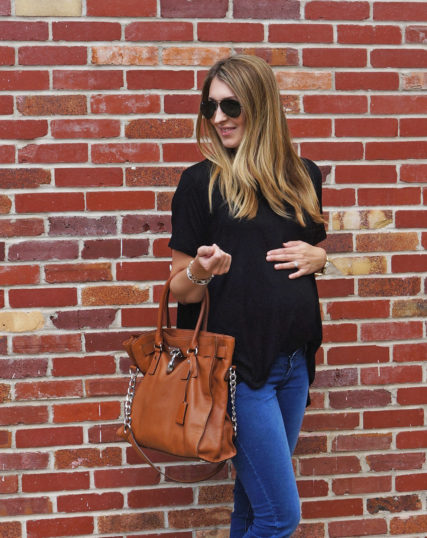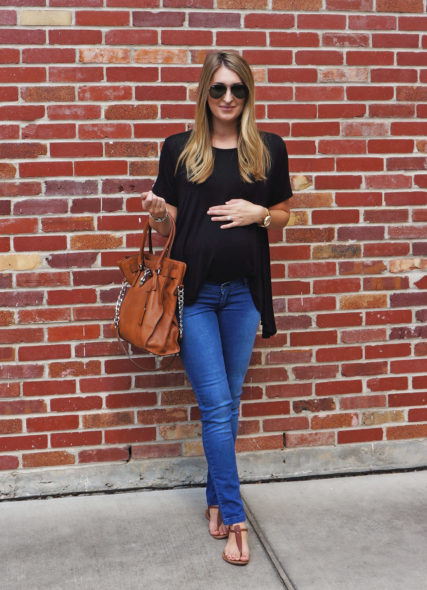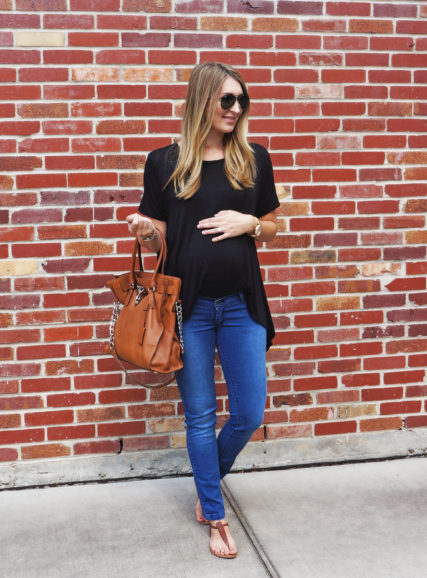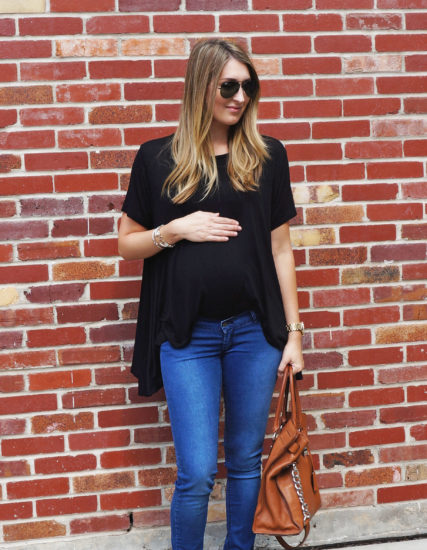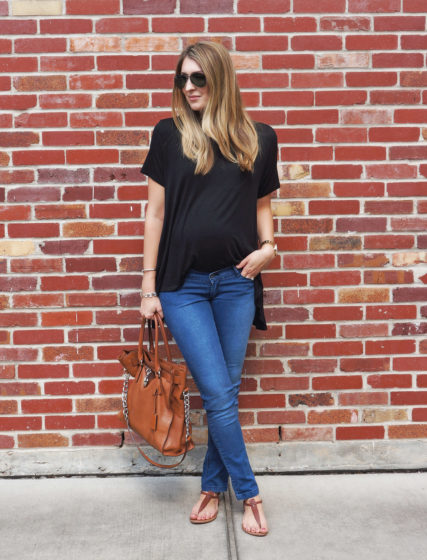 Tee: PPLA / Jeans: Boob / Sandals: Loft (similar) / Bag: Michael Kors / Sunnies: Ray-Ban / Watch: Michael Kors (similar) / Bracelets: Loft, David Yurman (here and here)
Last week I was introduced to a new line of maternity and nursing wear called Boob. As if the name alone isn't awesome enough, they sell some great basics for pregnant and nursing mommas.
I am absolutely in love with these jeans from Boob. One thing I hate about most maternity jeans is that if they have an over the belly panel, you can't tuck in a shirt. If they don't have an over they belly panel, they just have a small elastic panel on each side of your hips that can sometimes get uncomfortable toward the end of the pregnancy. These jeans have an over the belly panel that leaves just a little bit of room to tuck in a shirt. And since I am a fan of the "half tuck", I was so excited when I got them! I also like having a belly panel (especially toward the end of my pregnancy) because it gives me a little extra support to hold up the weight I am currently front loading. With these jeans, I feel like I have the best of both worlds. Another cool feature on these is that they have an adjustable waistband. You can tighten it from the inside (and no one will ever know) to allow for a better fit earlier in your pregnancy. Personally, I think that is awesome, because so many maternity pants with a belly panel are big around the waist for those first few months of the pregnancy, and do this weird wrinkling thing where the waistband would normally be in the back.
I went with a simple black tee to pair with my new jeans. Lately, the simpler the better, since outfits like this tend to be most comfortable. I finished off this outfit with some flat brown sandals and my matching brown tote to give it an easy, effortless look.
xo, Loren