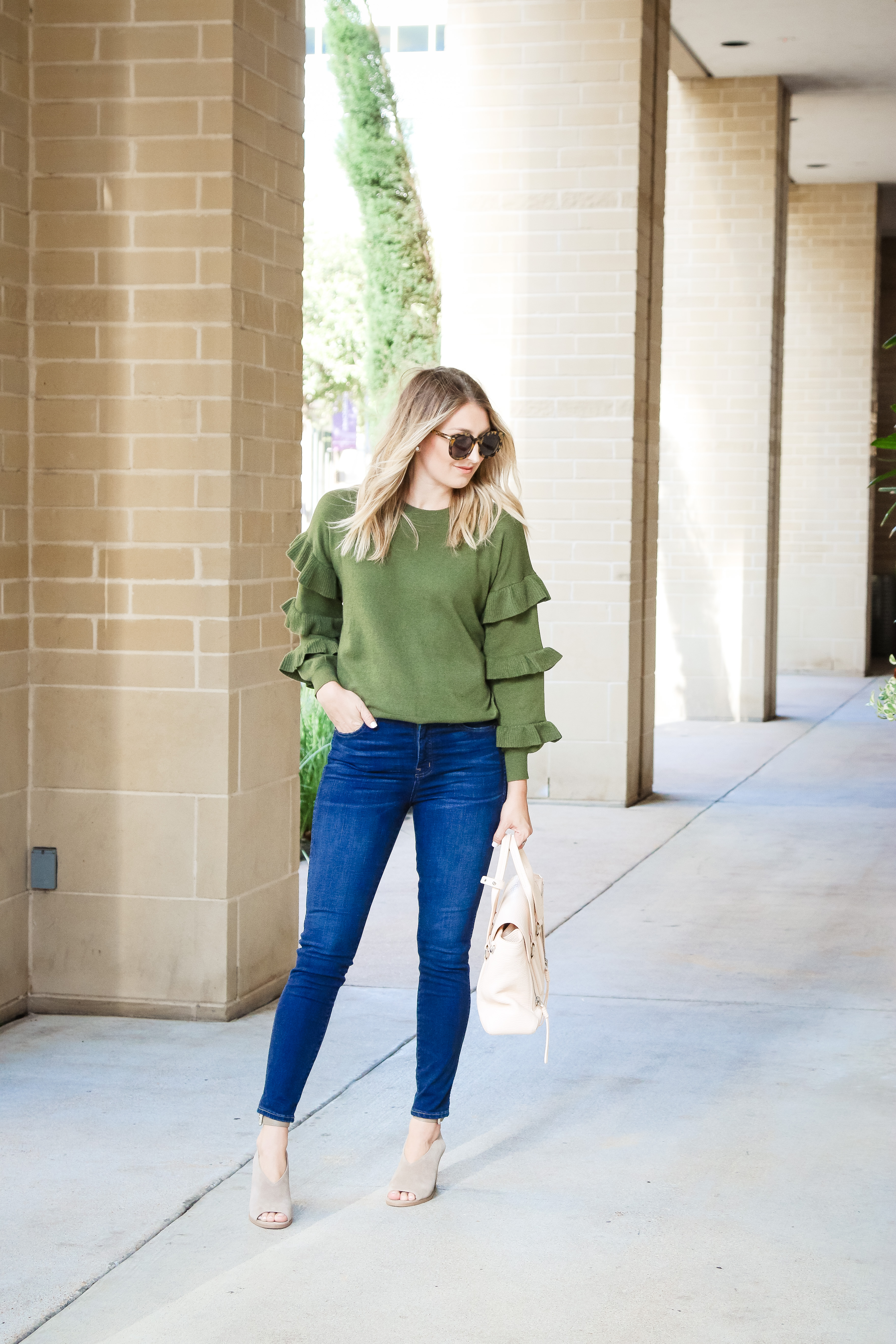 Happy Monday sweet friends! I hope you all had a good weekend! I for one, am kind of ready for it to be Monday. I know, weird right?? For whatever reason this weekend felt very hectic to me and I'm ready for the routine of the week.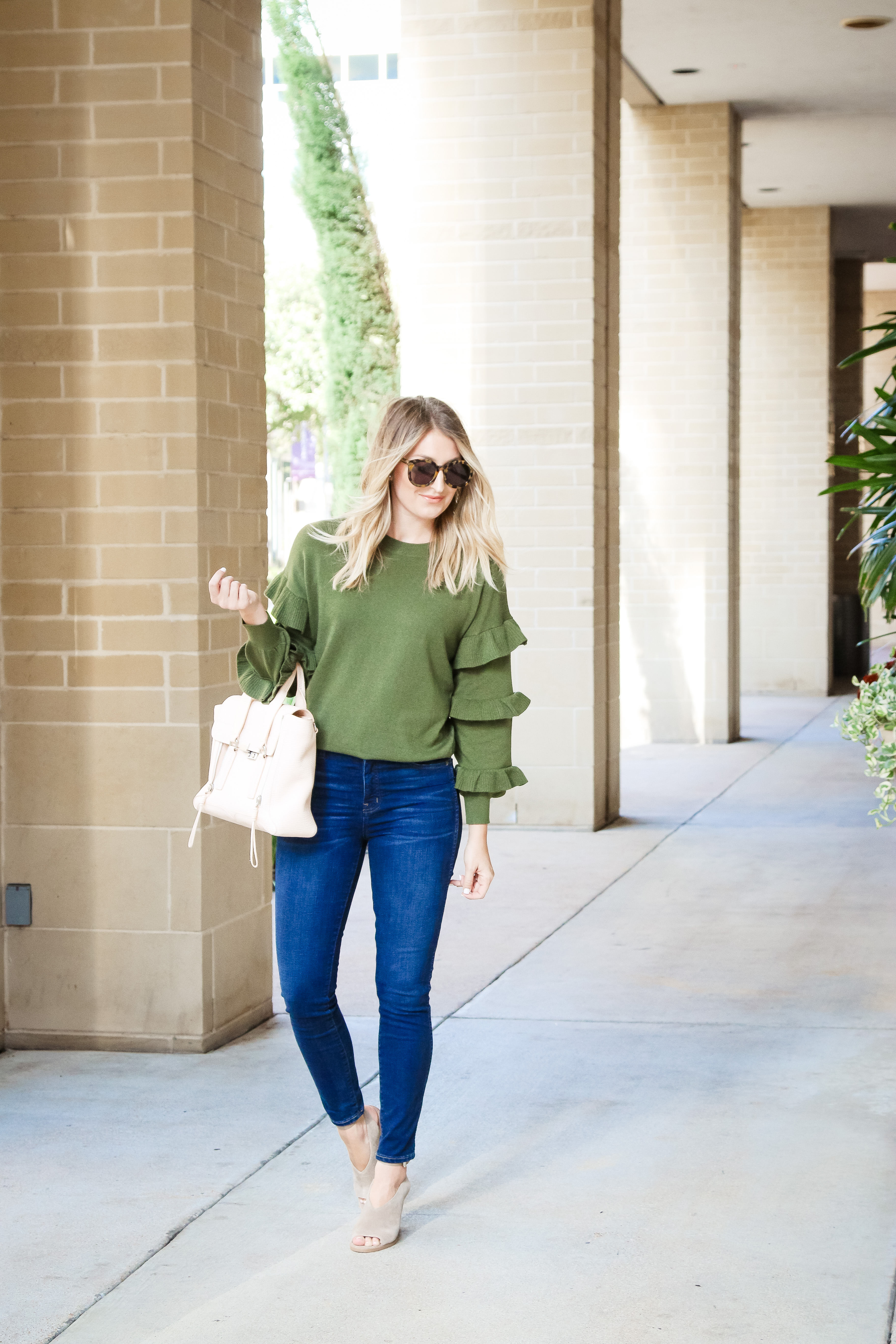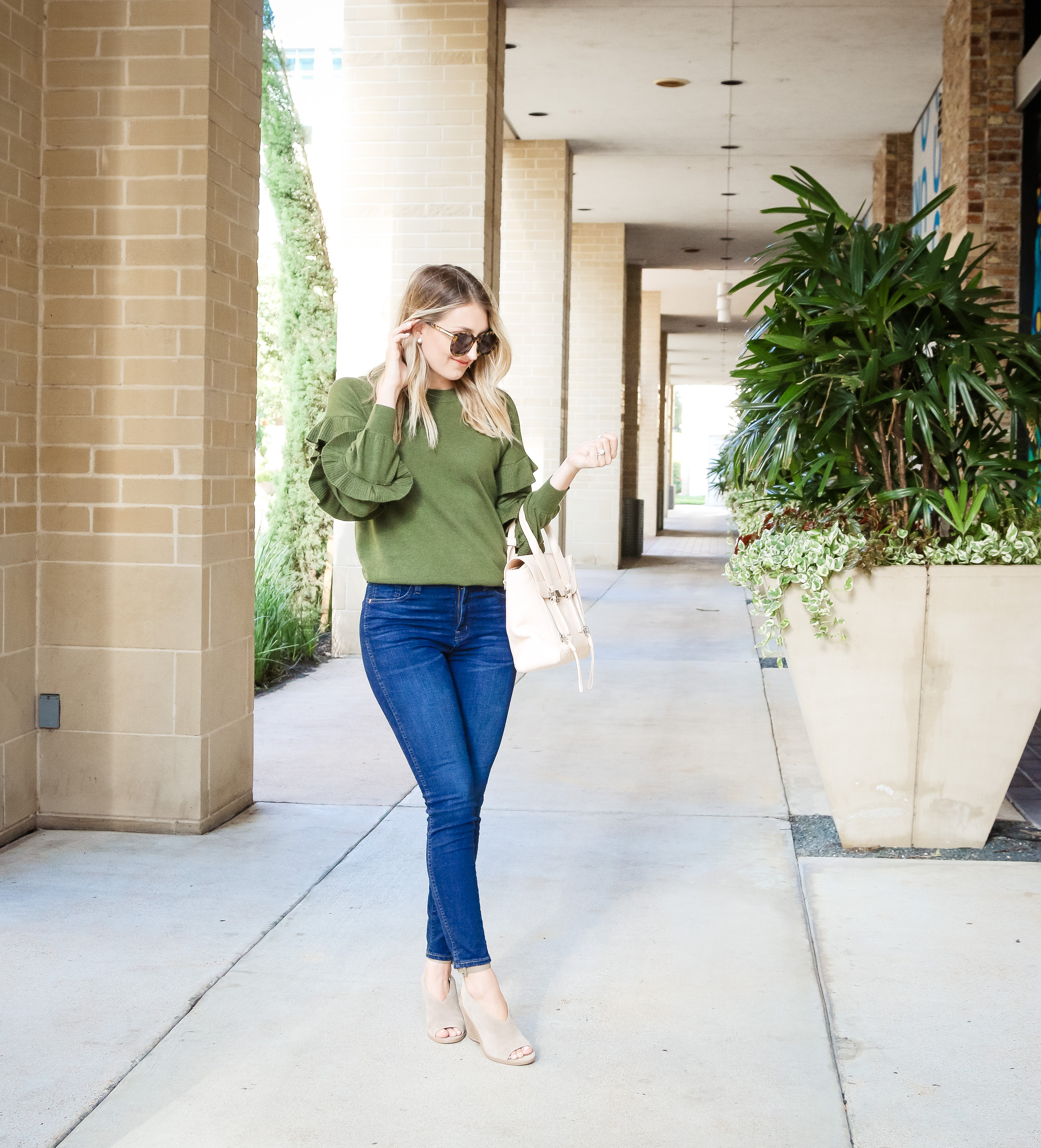 Another thing I'm ready for is fall weather! Seriously though, all these other bloggers are posting pictures of themselves in boots and sweaters, and while it's probably not quite THAT cool wherever they live (or most of them at least) it can't possibly be as hot as it is here. We are still dealing with 95 degrees as our high everyday. In fact, I just told my husband a few minutes before I started writing this post that our highs for next weekend are in the mid to low 80's, and I told him "that's sweater weather"! My parents are out in Vail right now (my grandparents have a house out there so they went to visit) and are posting pictures of themselves in coats, and I am SO jealous!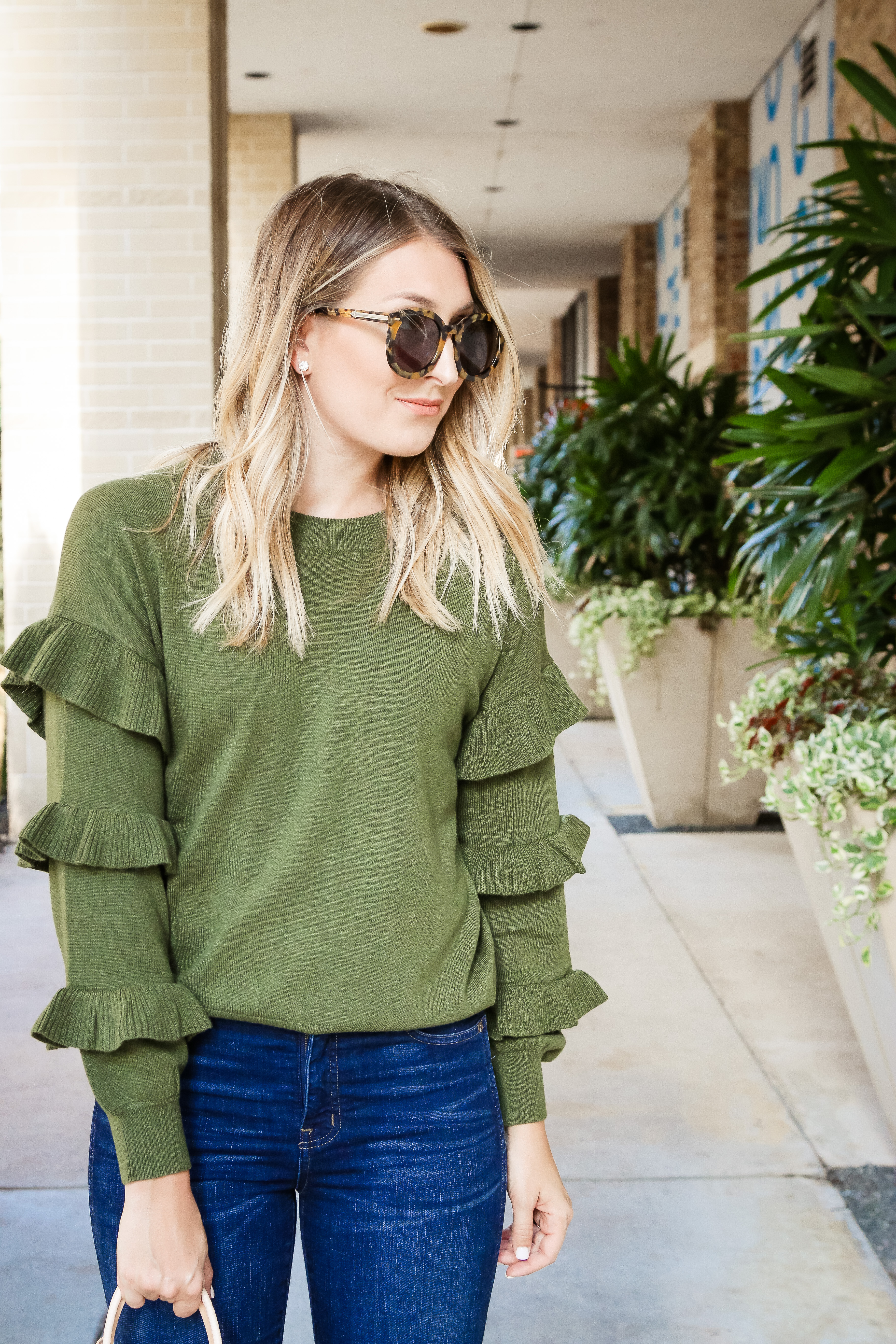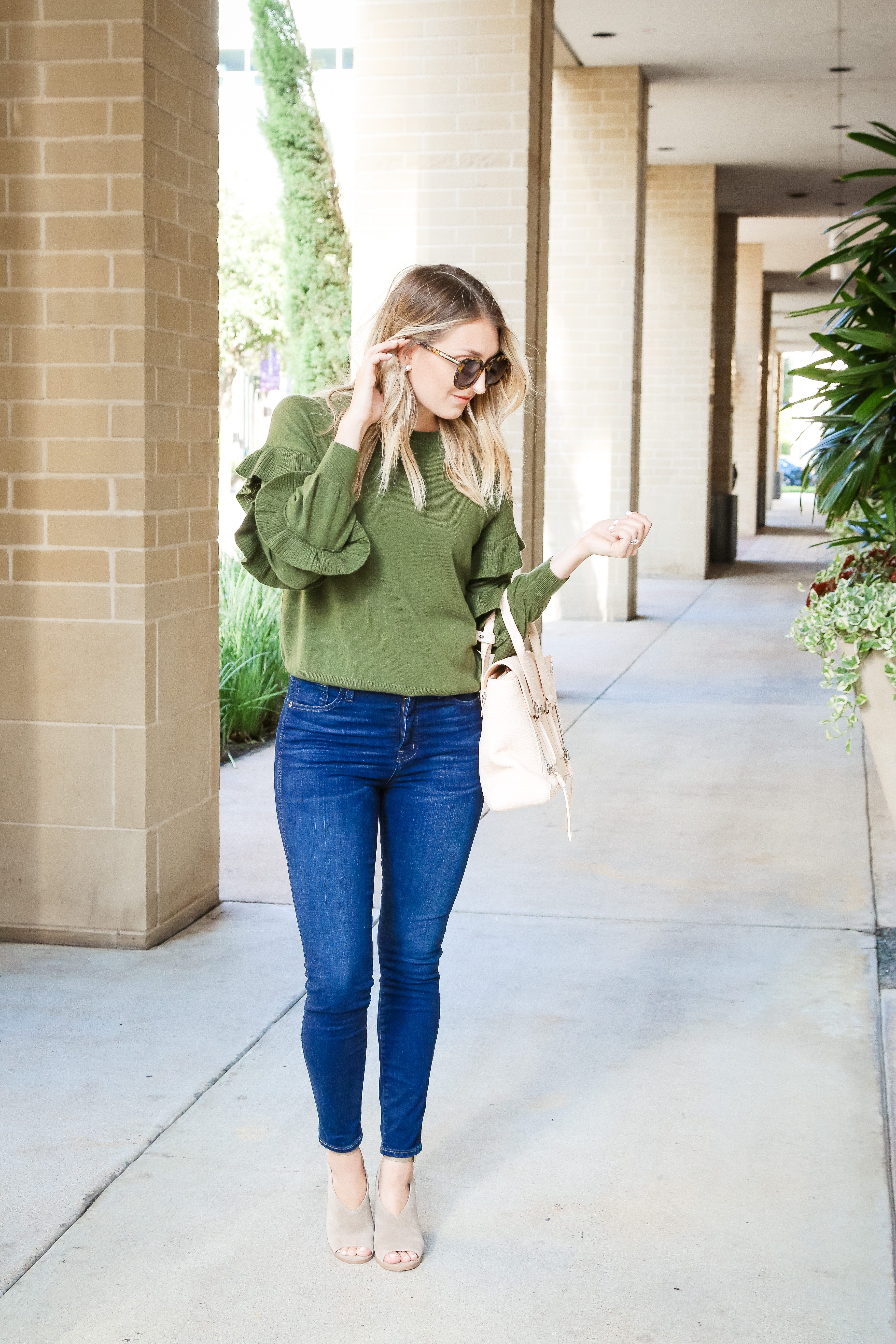 So now, let me talk about this sweater that I shot a couple of weeks ago, haha! I love this sweater, and one day, when it cools off (if it cools off) I will wear the heck out of this thing! How cute are the ruffles along the sleeves?! That and the color are what sold me on it. I am really into this olive color right now. But if green isn't your thing, this cutie also comes in grey, ivory, and blush.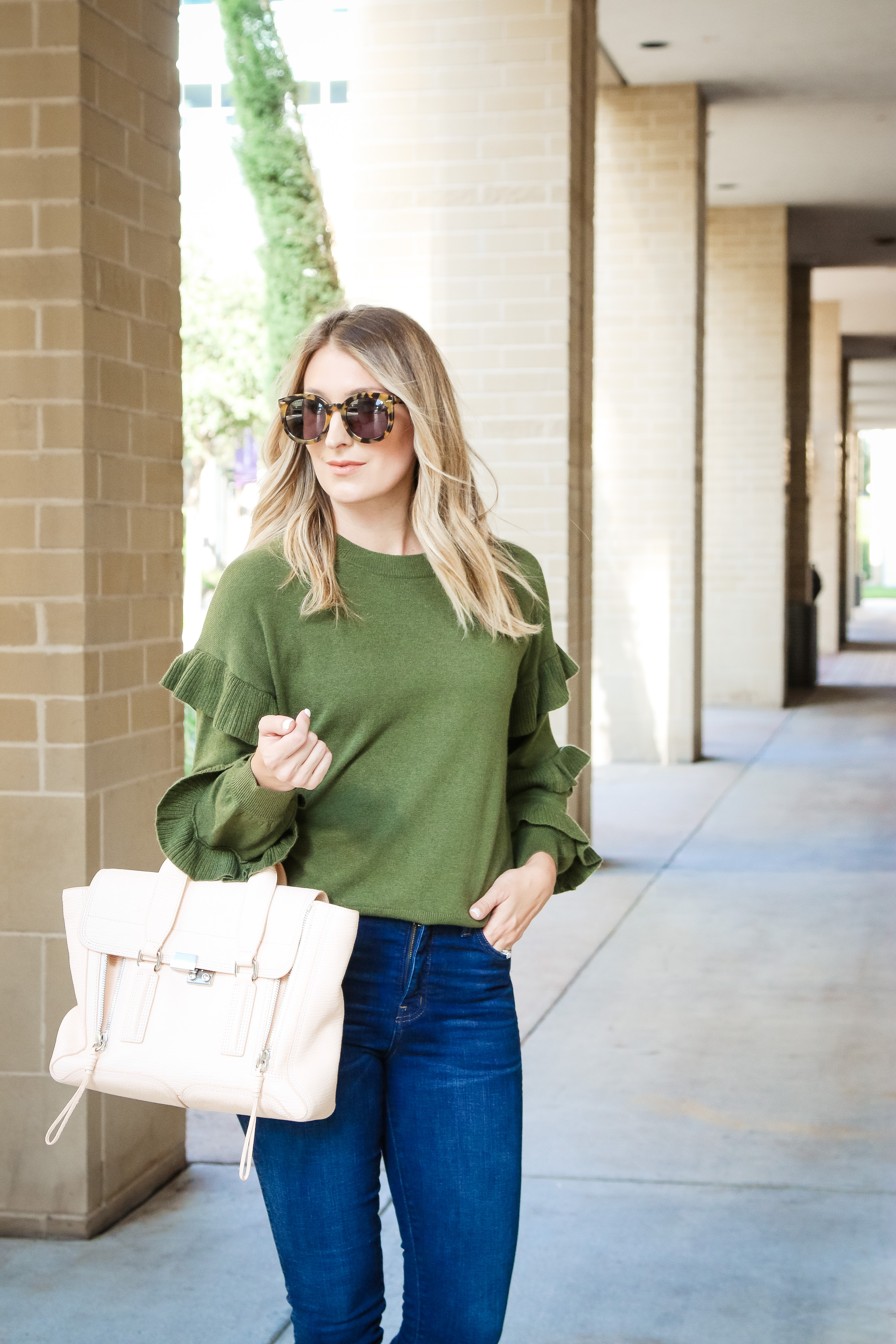 These jeans I'm wearing with it are super high-rise, which I kind of love. I feel like they sort of create a waist where I used to have one. I will say, I can't wear these EVERY day, just because they are a little tight around my waist and not all that comfortable. But, if you have a flatter stomach than me that might not be an issue! This pair is from Madewell, and if you haven't tried their jeans yet, you should. I don't know what they do when they make them, but they always seem to be more flattering than a lot of others I try!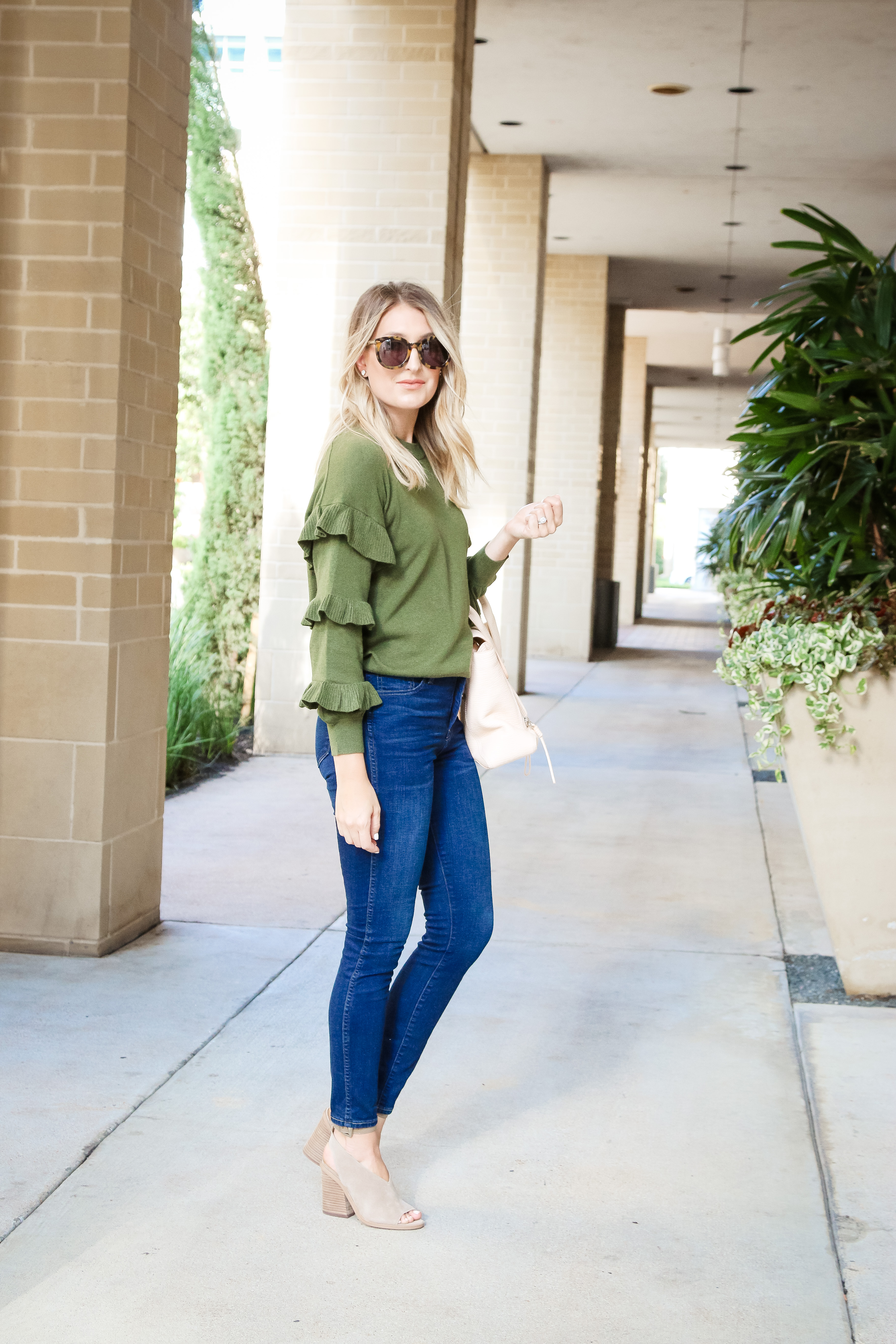 My bag is old, but I love pairing blush with olive. It is one of my favorite color combinations right now. Here is my bag in a bone color, a good neutral that can work year-round. If you're looking for a cute blush bag, I love this one. I actually have this one in olive, and really debated about which color to order. They are both so pretty!
Have a good week babes!
xo, Loren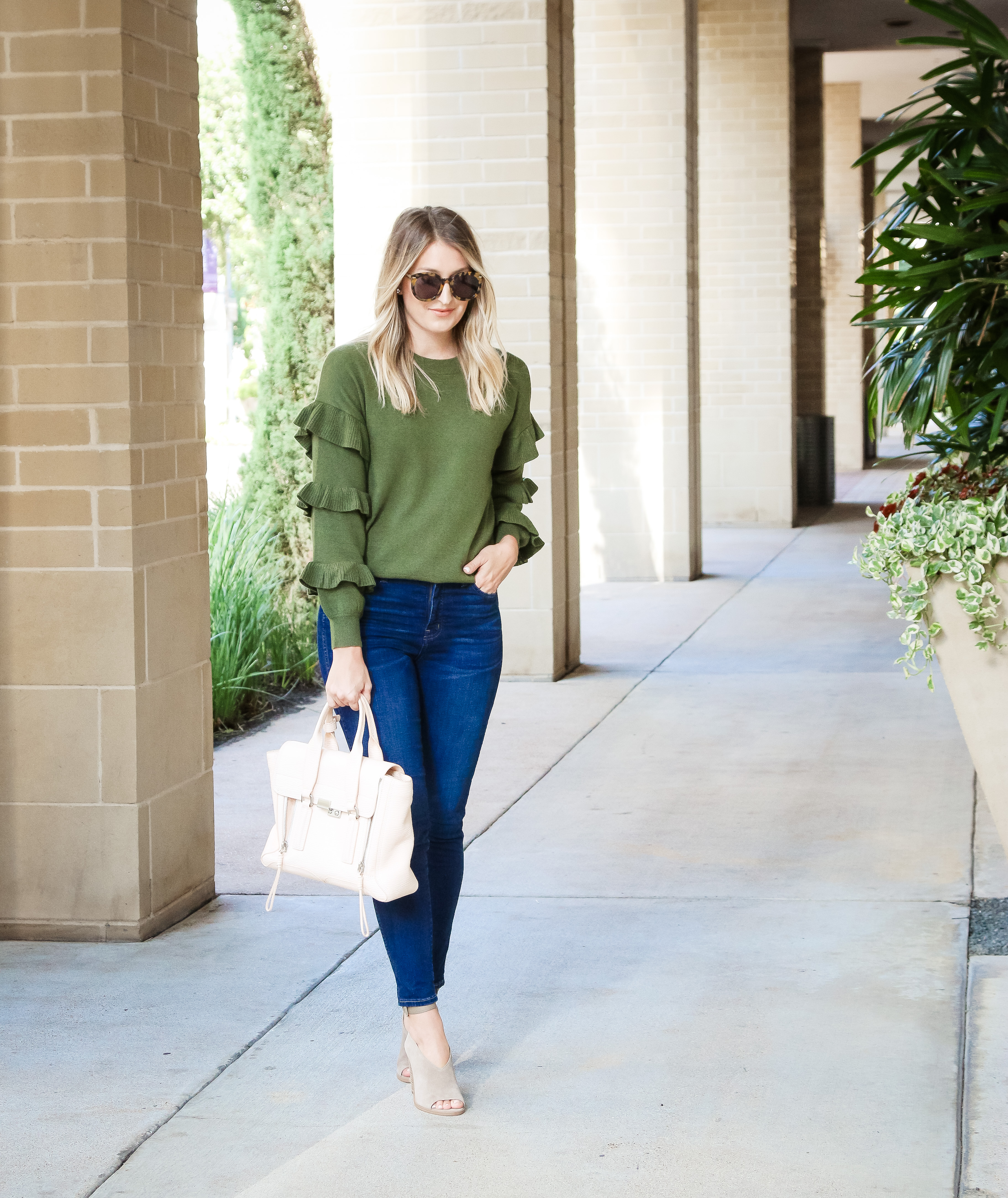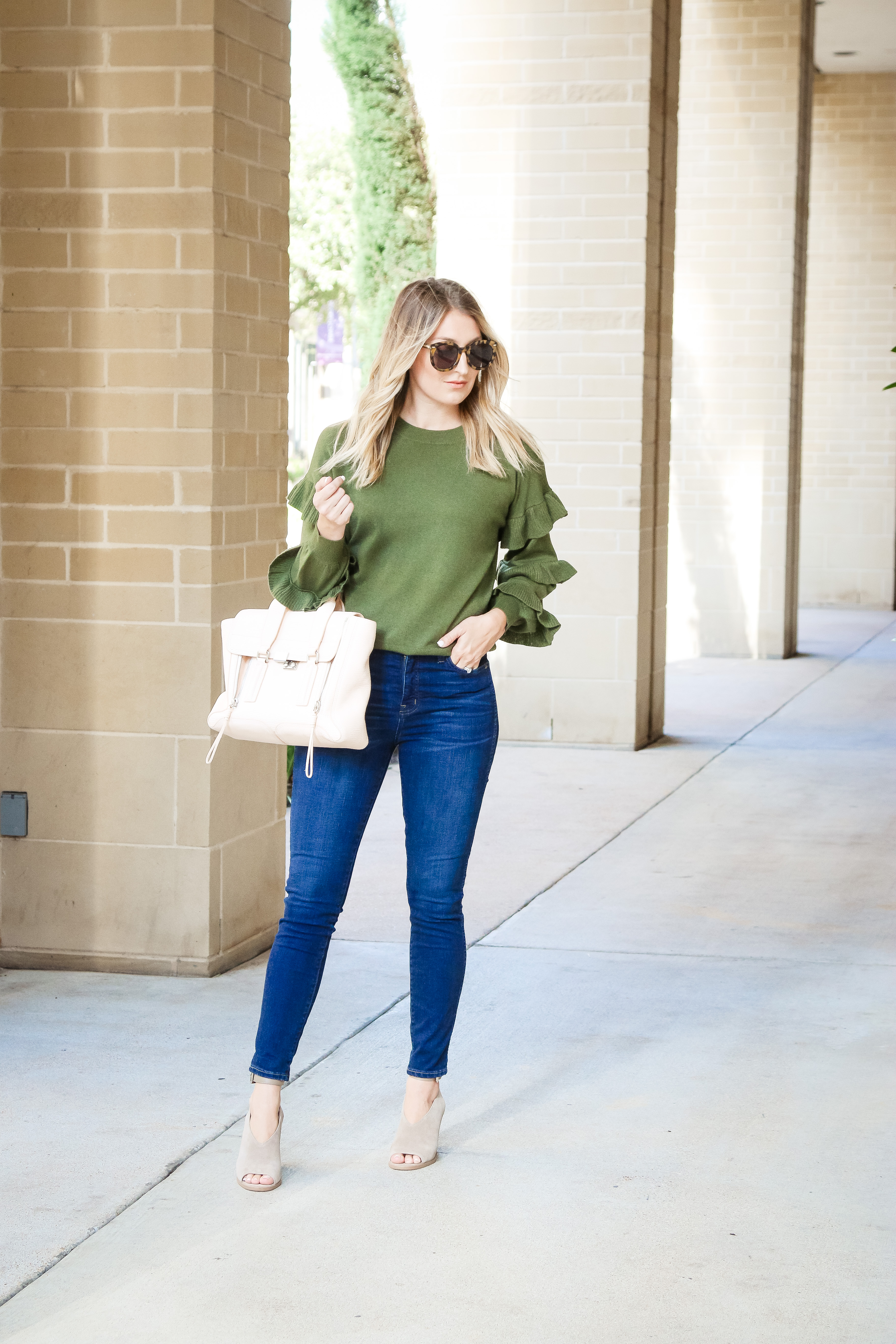 Sweater: J.Crew (also  here) / Denim: Madewell / Shoes: Marc Fisher / Bag: 3.1 Phillip Lim (similar here, also love this option) / Sunnies: Karen Walker
Photos by The McRaes Photography