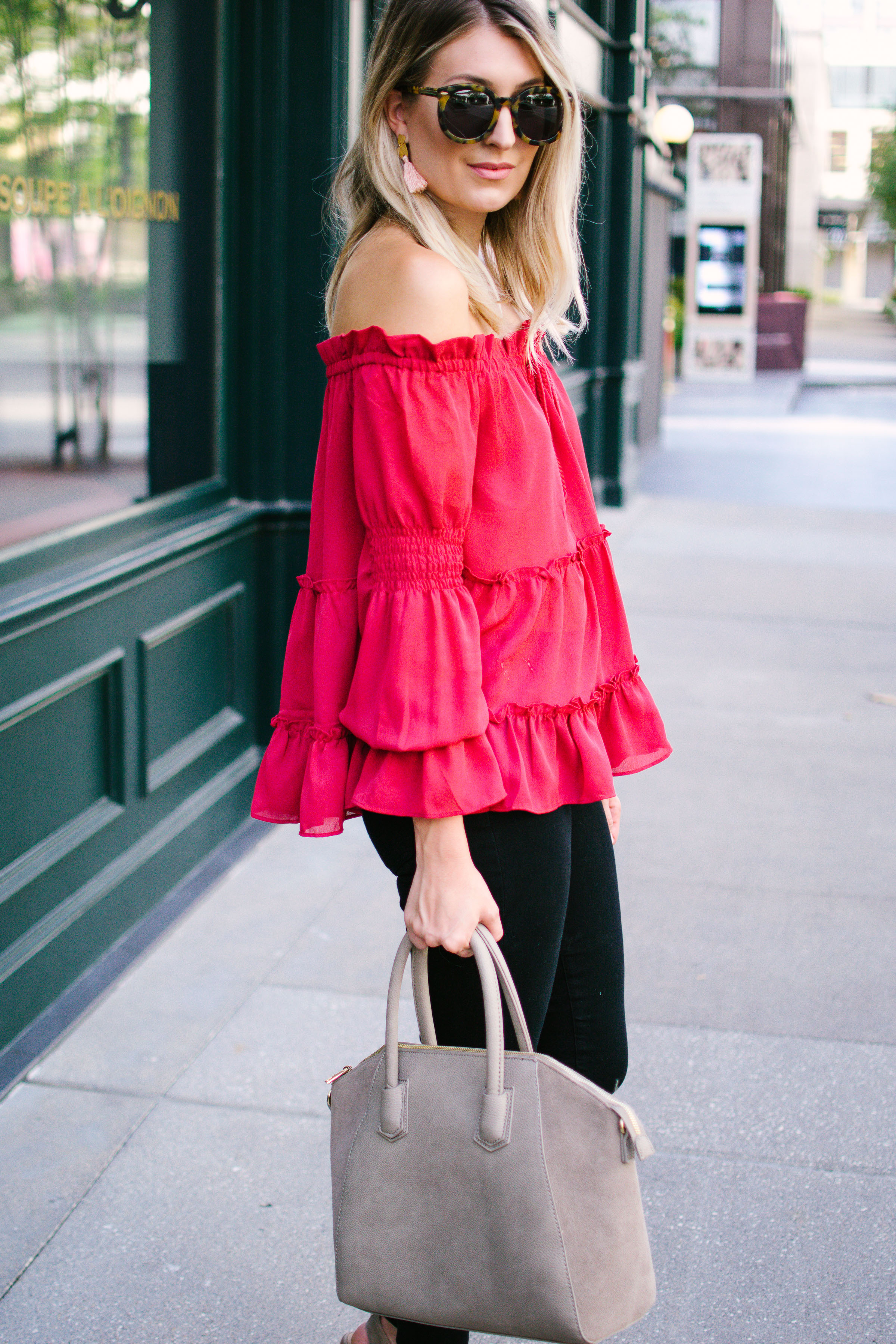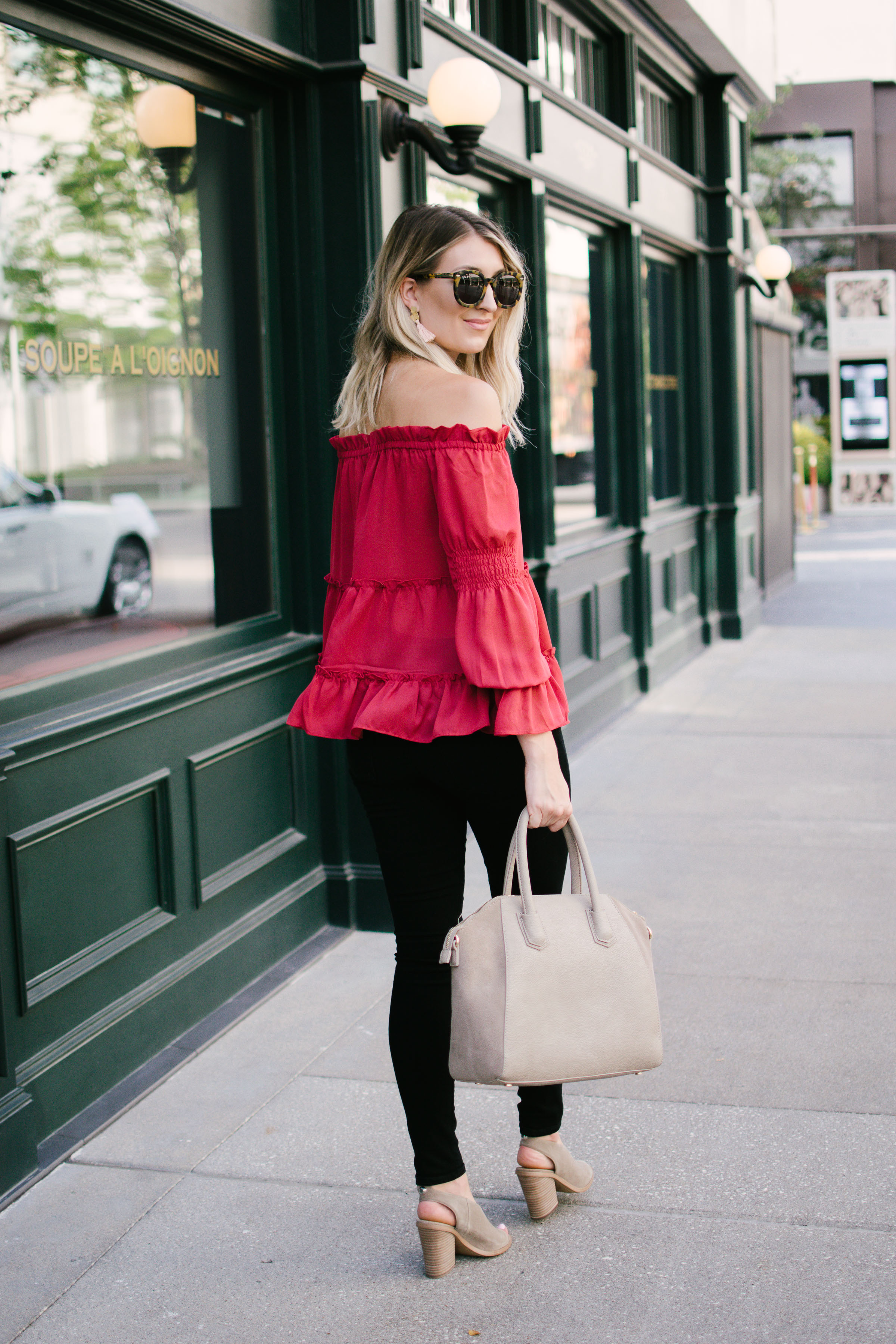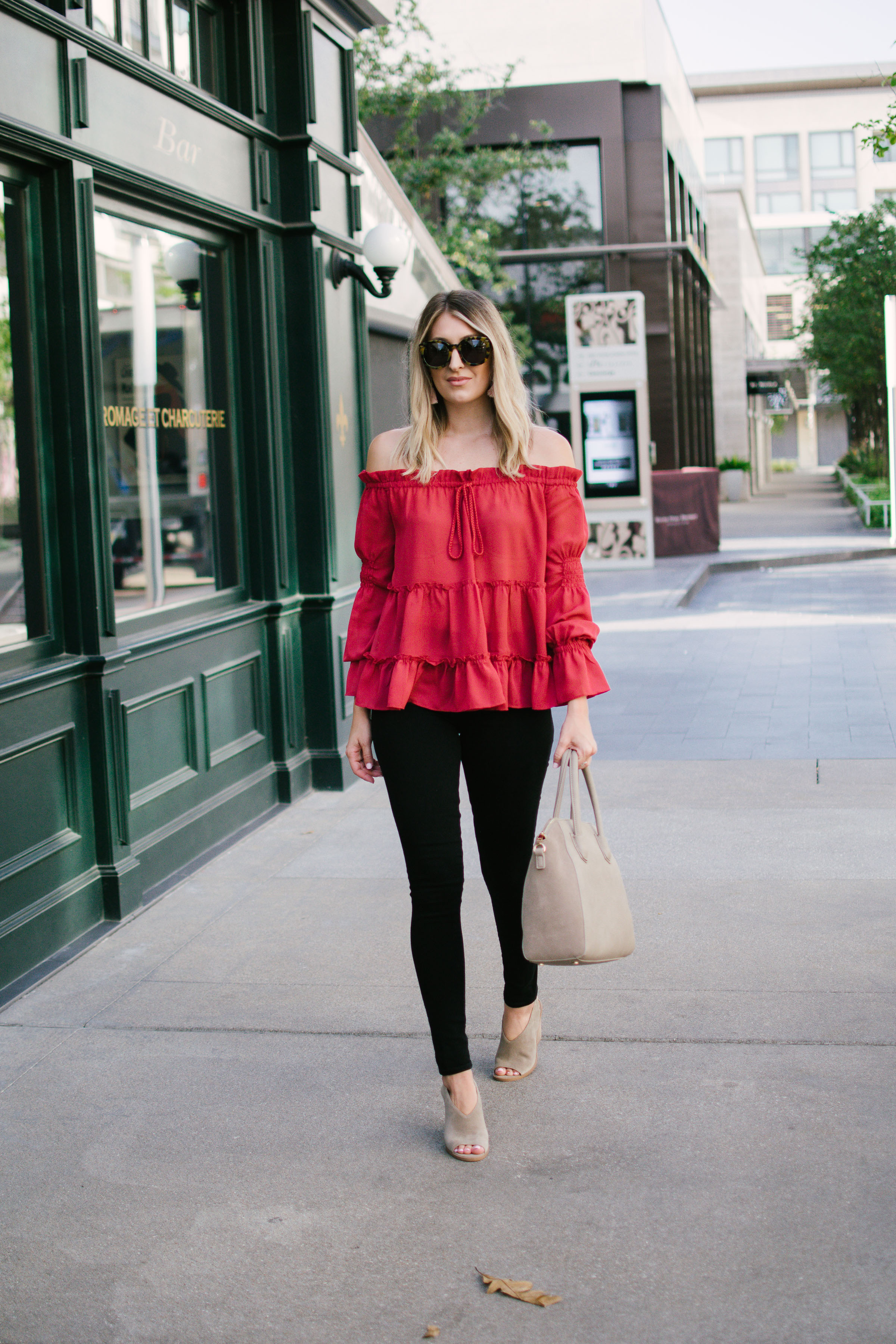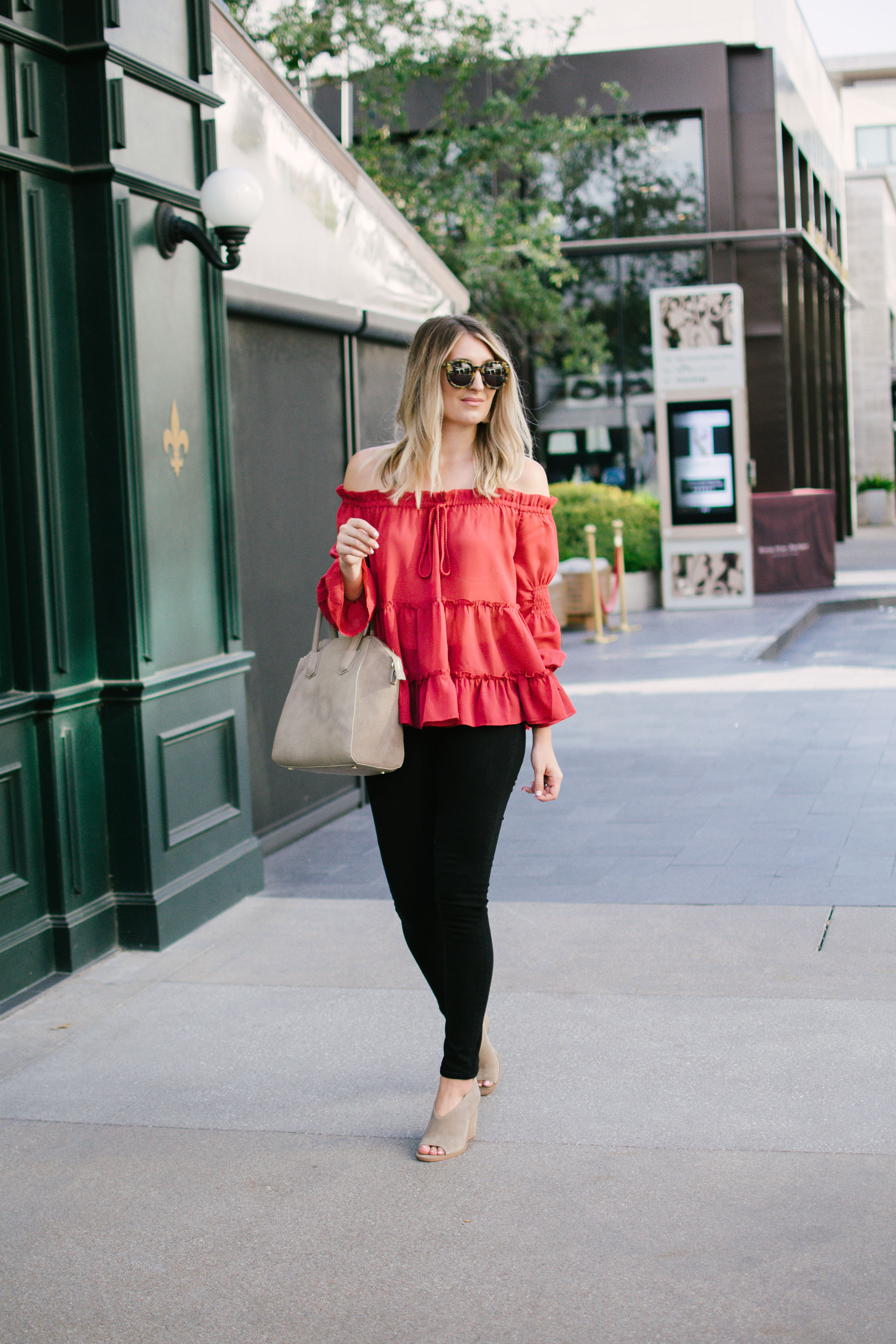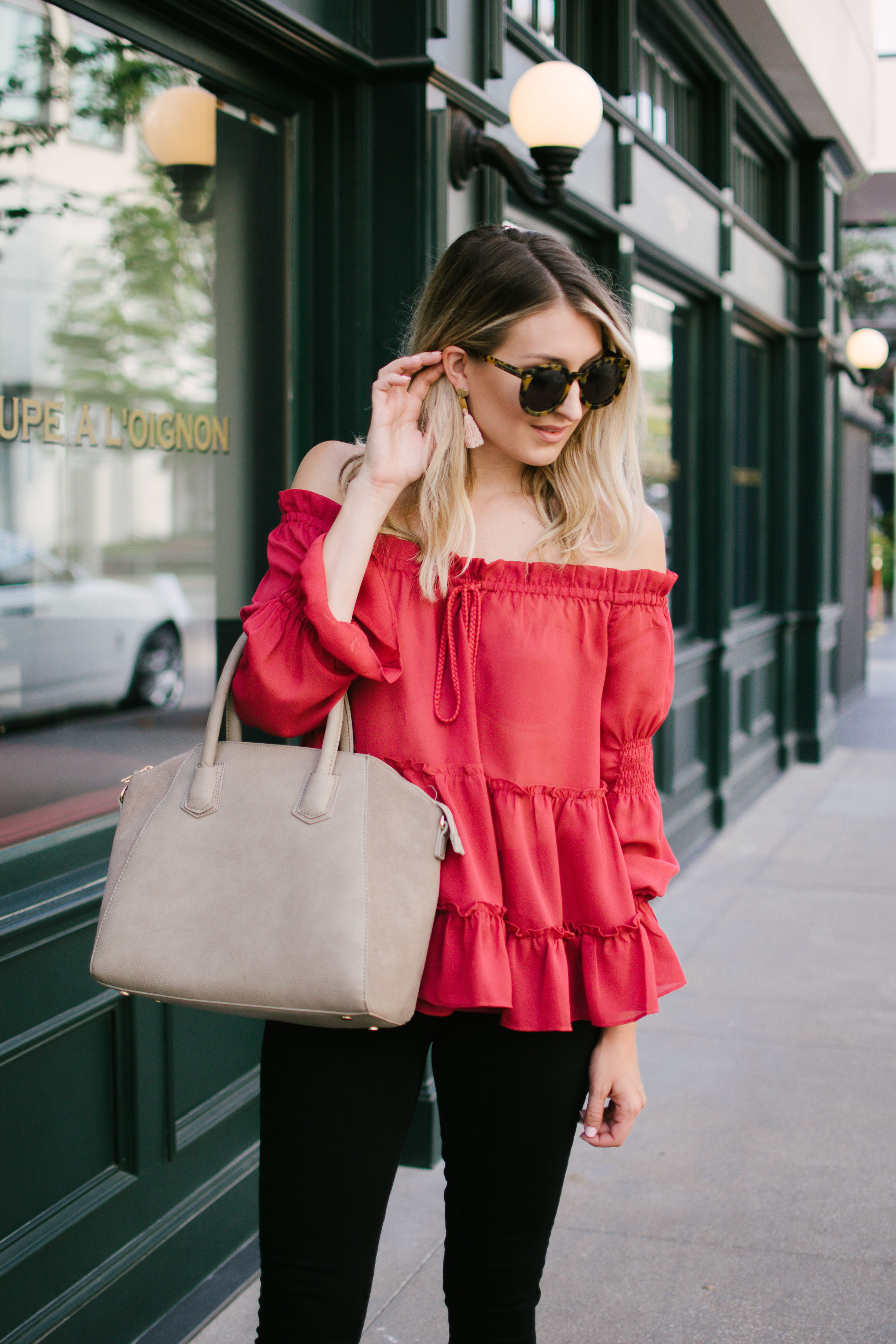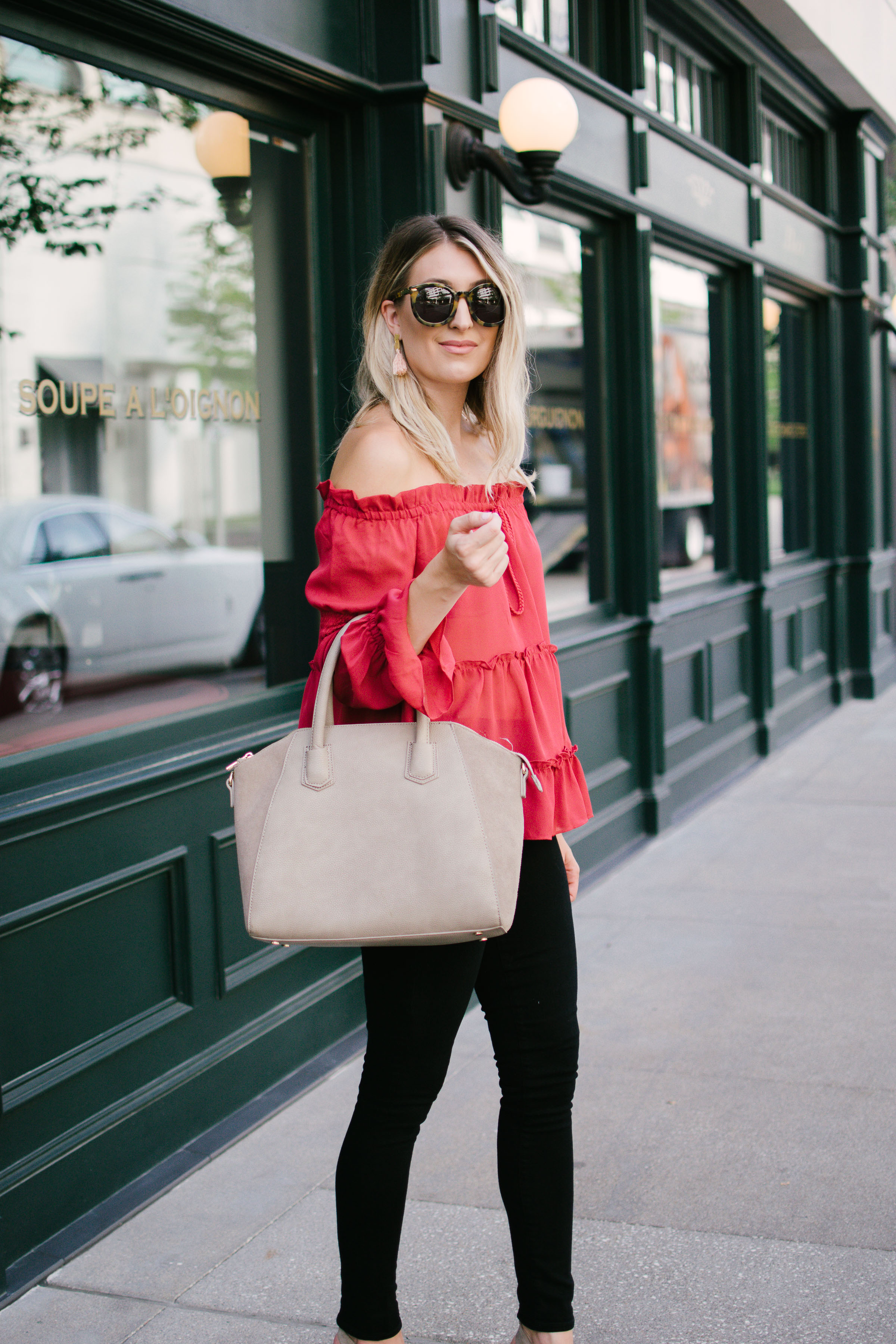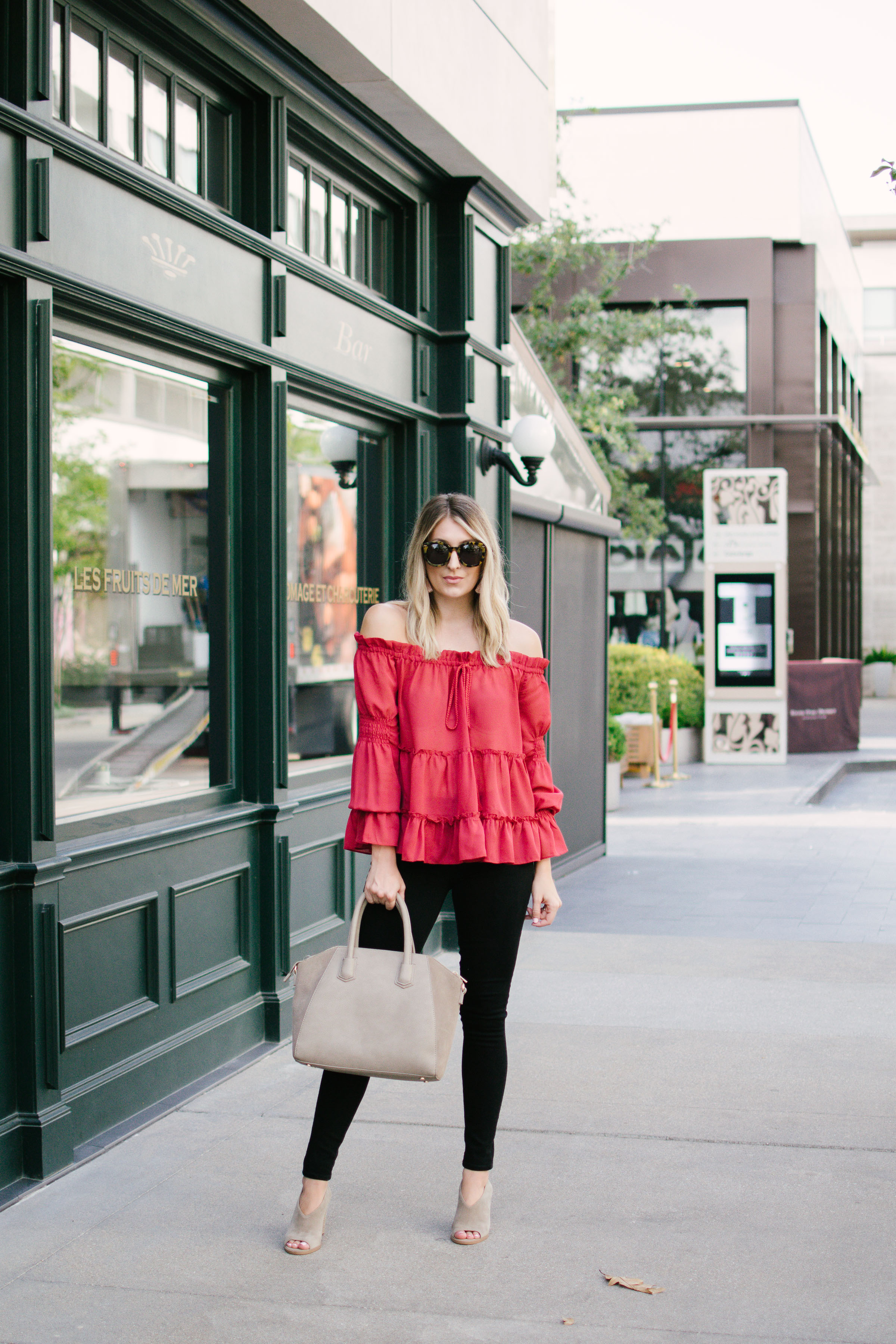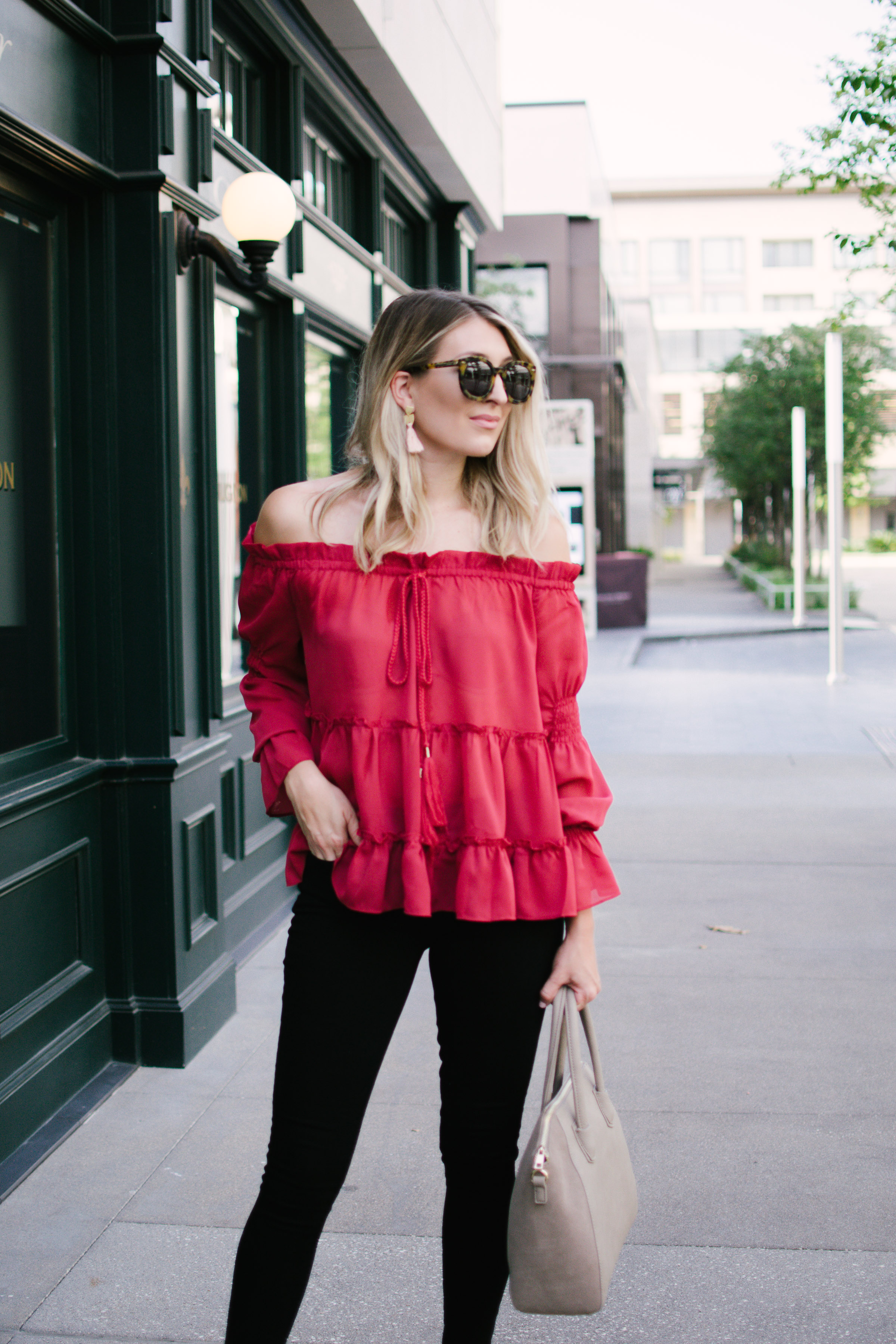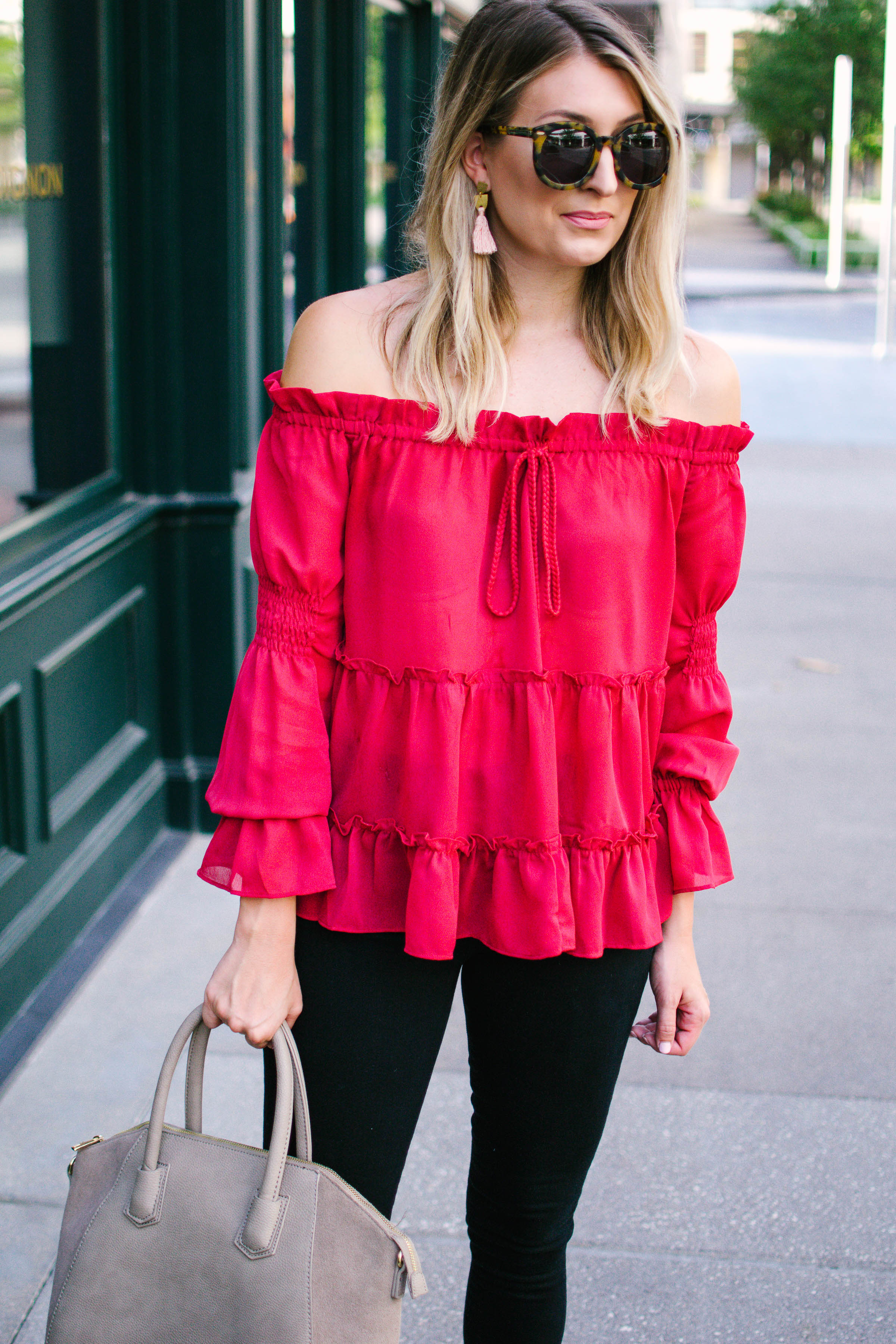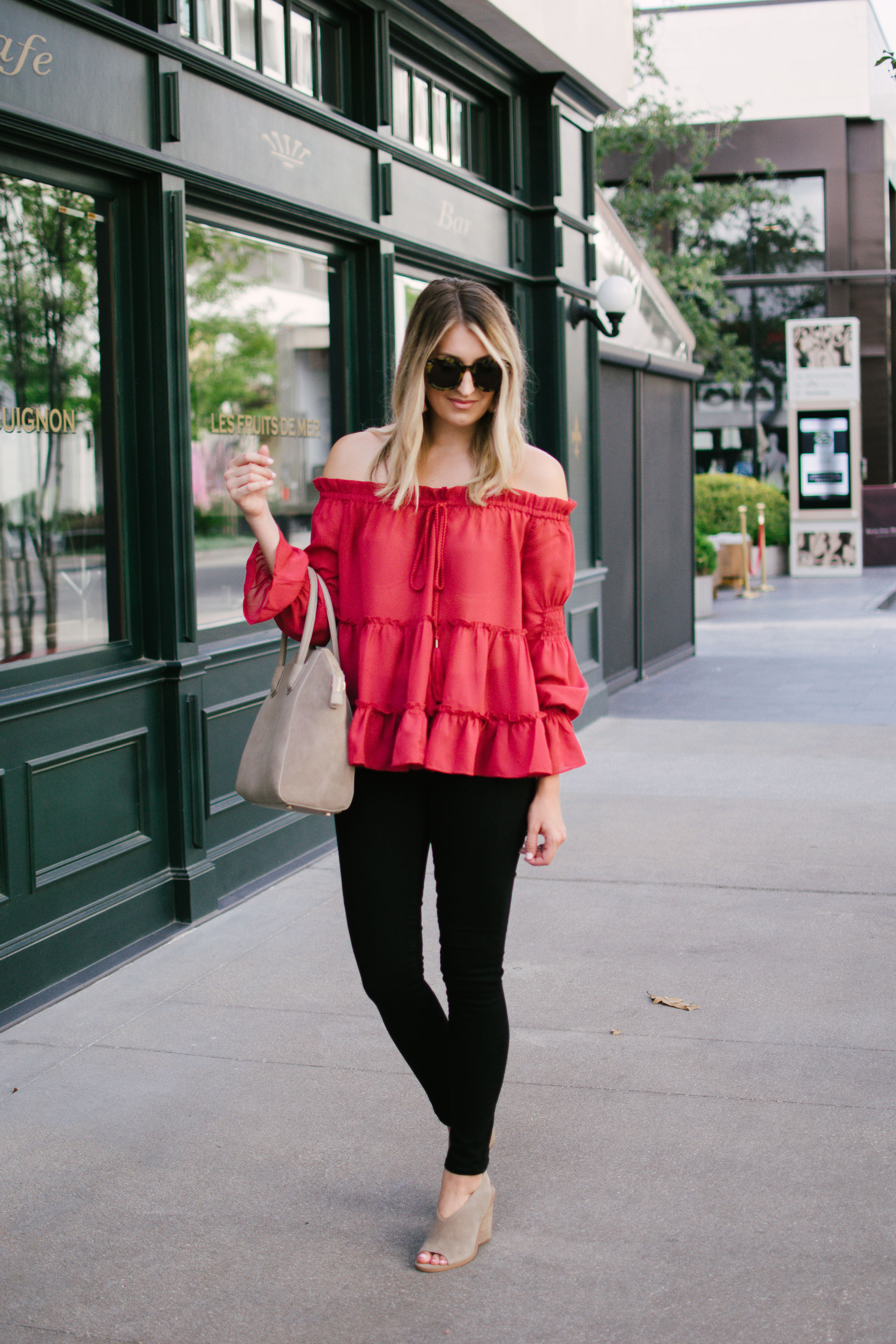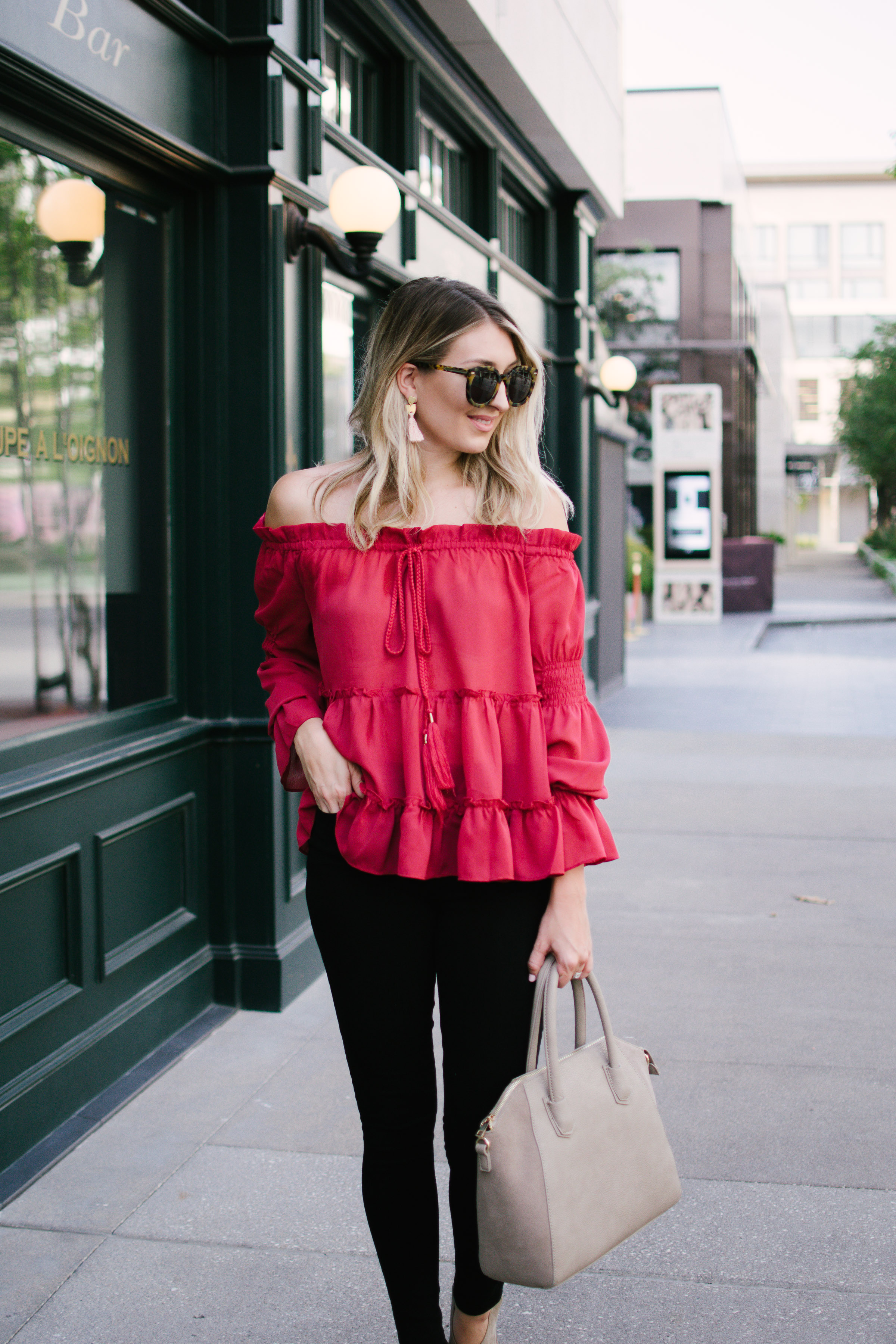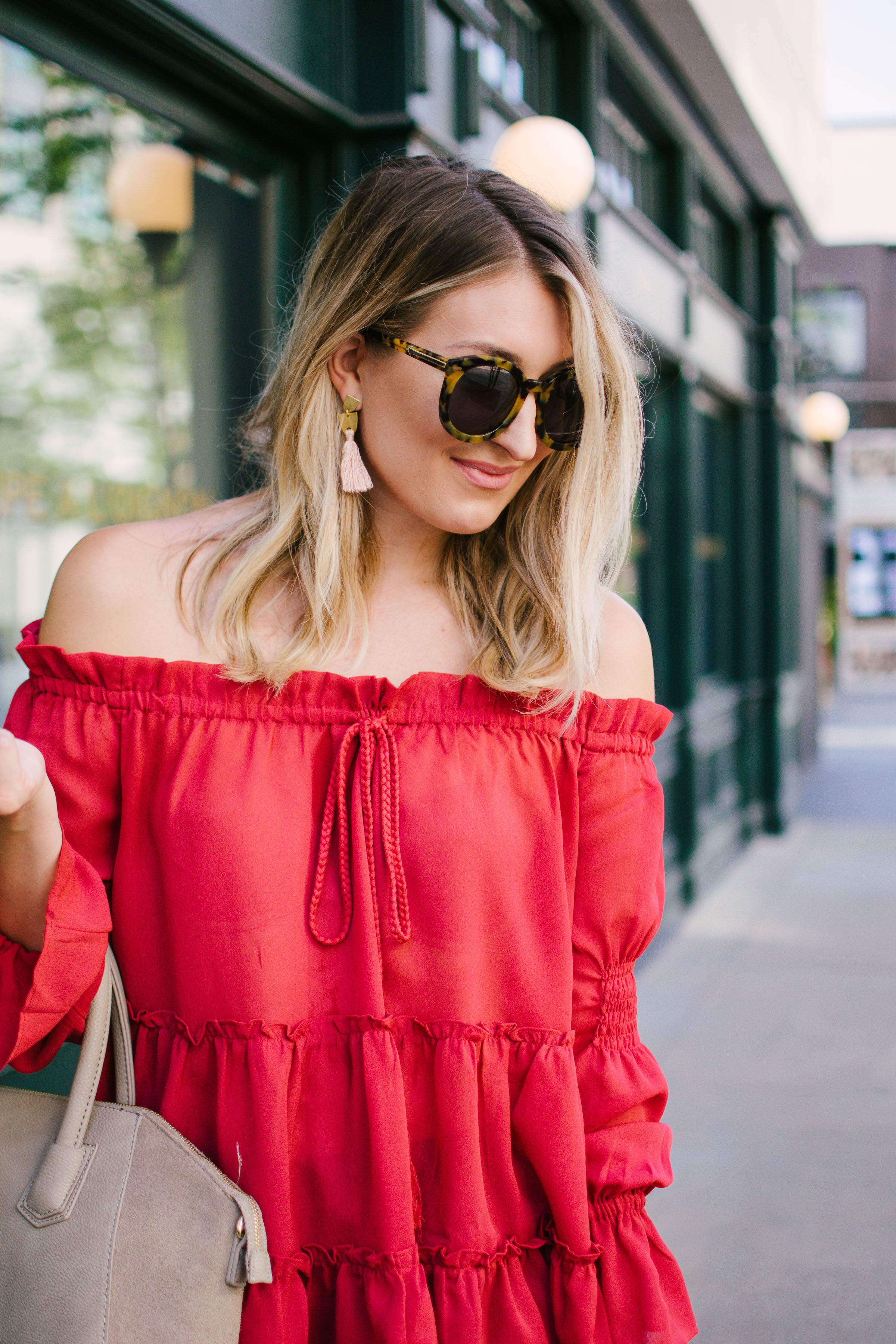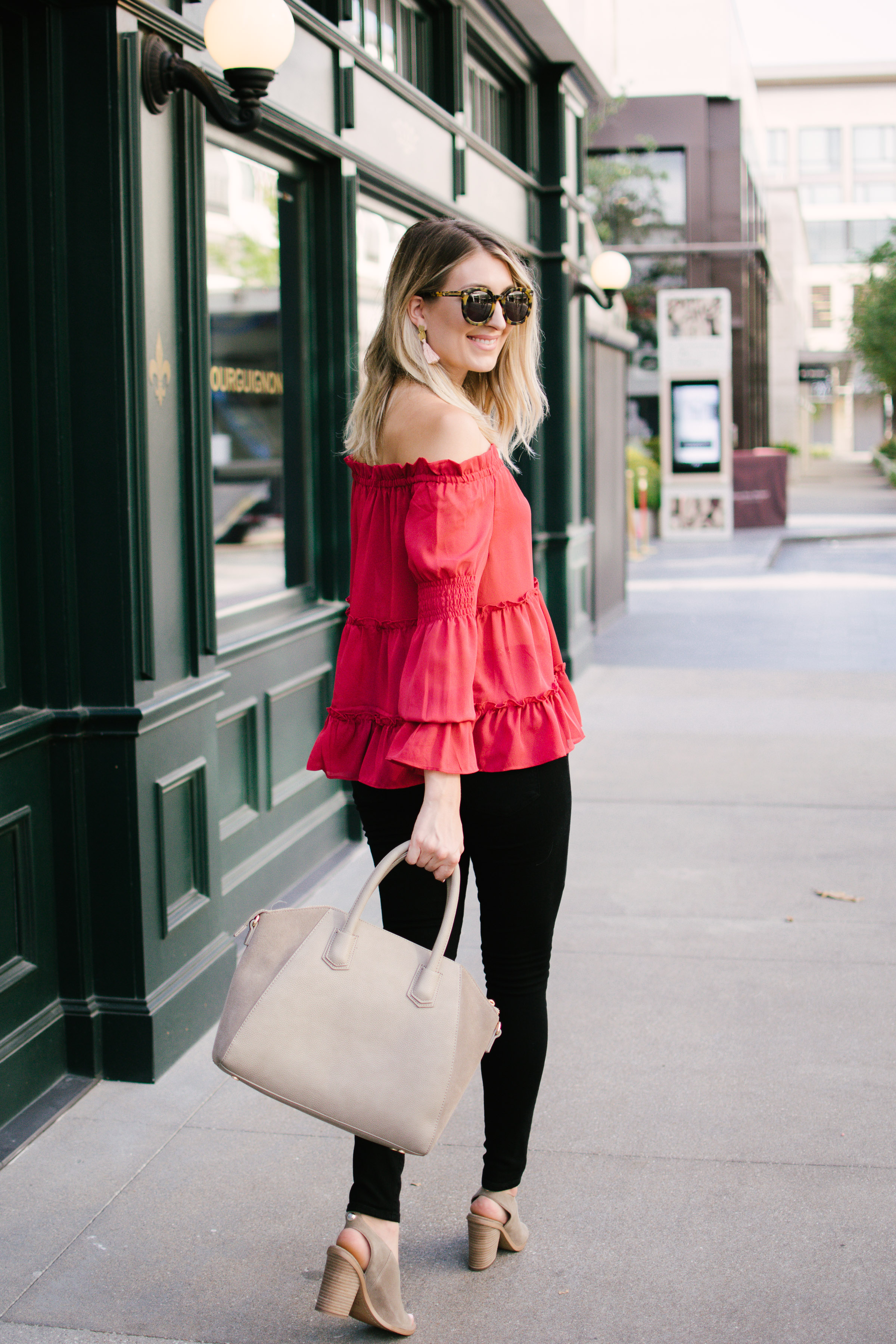 Top: Sun & Shadow / Denim: Citizens of Humanity / Shoes: Marc Fisher / Bag: Sole Society / Sunnies: Karen Walker / Earrings: Madewell
Sorry for the delay in getting this post up y'all. Yesterday totally got away from me! I took my kids to see a movie yesterday morning with my mom, then brought them home, fed them lunch, and sent them home with her. (My parents keep my kids overnight at their house once every other week so they can spend some time with them and so my husband and I can have a date night). Then in the afternoon I had an appointment and then came home to get ready for our date and just never got around to posting!
Last week I hit up Nordstrom for a little kid-free shopping day and found sooo many cute things y'all. This gorgeous off the shoulder top was one of my favorites. It is $55 and also comes in the prettiest dark teal color too! Anyway, I knew as soon as I tried this on that I had to have it. Full disclosure, it's a little bit sheer, but nothing a nude bra can't fix. It's one of those where if you pull it tight against your body, yes, you can see your bra through it. But since the top is so loose and flowy, it's really not an issue.
These black skinny jeans are the best classic black jeans on the planet y'all. I have actually had these for like 3 years, and they are still sold in this exact style ever year, so that should tell you something. They are high-waisted, which you all know I love. I've pretty much decided I'm a high-waisted denim girl these days. I find that I tend to feel skinnier in them and they give me a more defined waist.
These shoes were one of my last minute Nordstrom Anniversary Sale purchases, and I am SO glad I bought them, especially while they were still on sale. They are pretty comfortable, but I just love the way they look. They are also quite different from most of my other heels/booties so they are a nice change!
These tassel earrings are another recent purchase. If you love statement earrings, but aren't a fan of how heavy they can sometimes be, these earrings are for you. They are so lightweight, you can wear them all day without wanting to take them off. I love this blush color because it's great for summer but can also be so pretty for fall with some browns, purples, reds, and even black.
Well, my mom is about to drop off my toddler army here in a bit, so I'm going to go get a few things done around the house!
xo, Loren
Photos by: This Lavender Life Photography