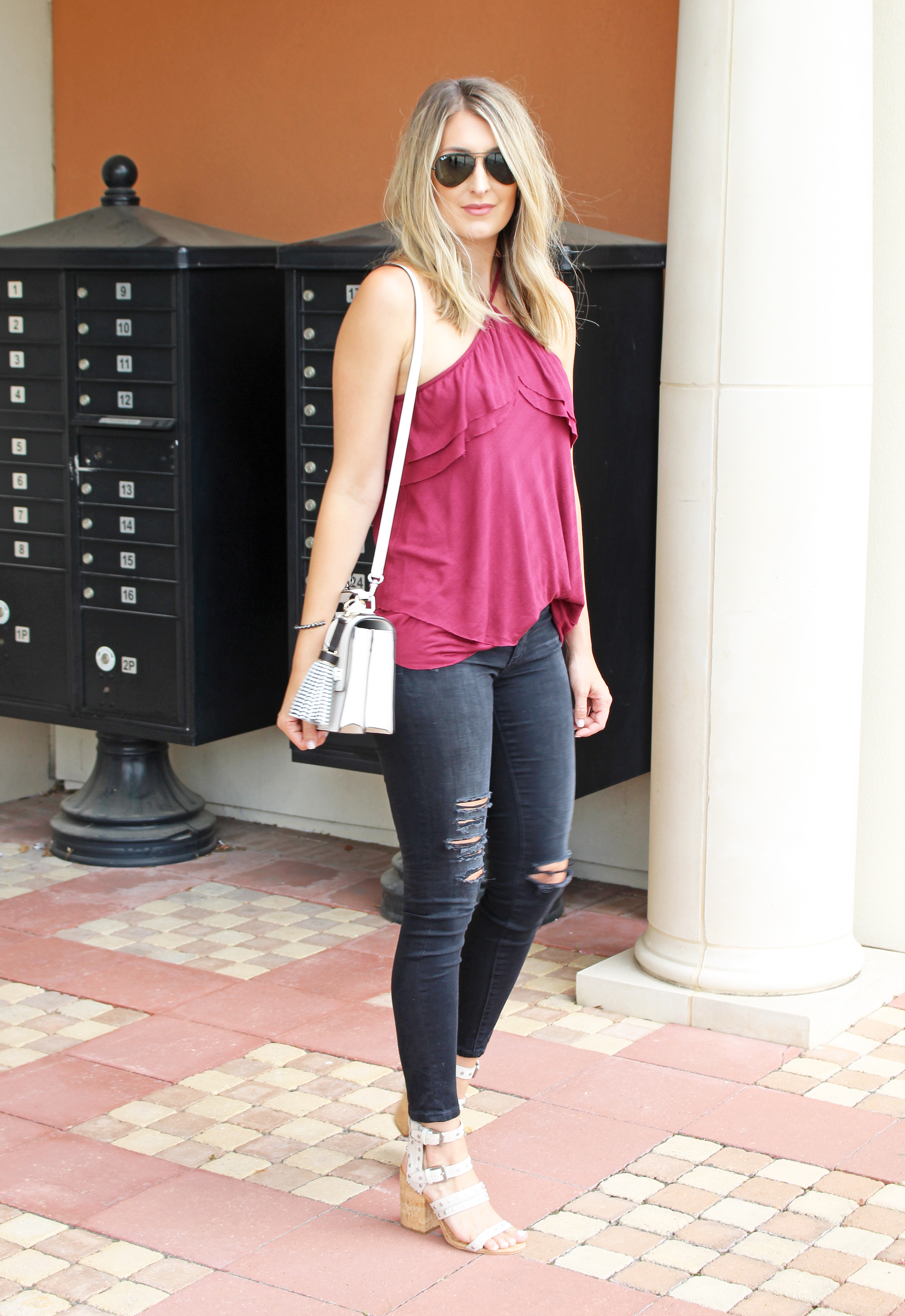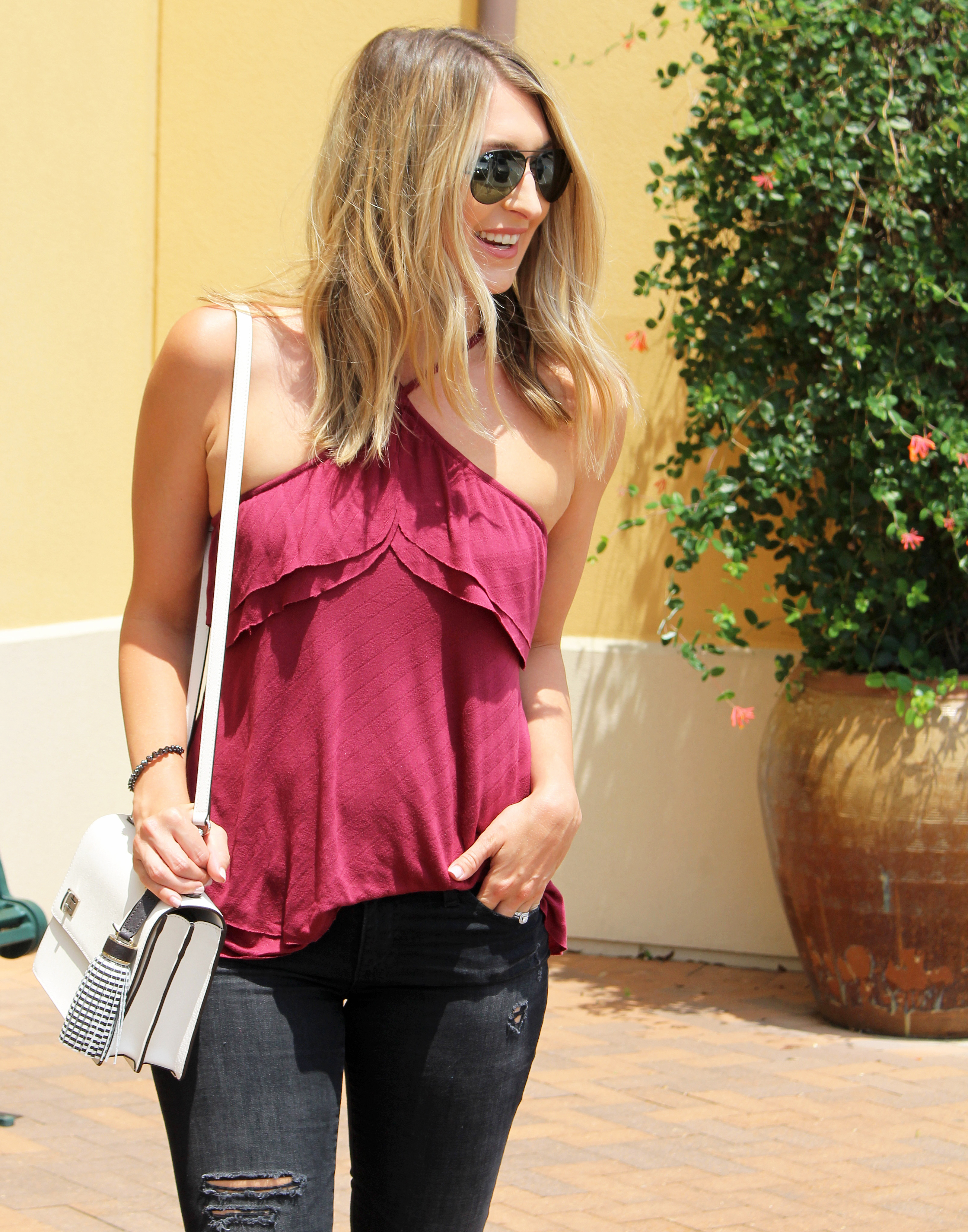 Happy Hump Day y'all! We are SO close to that three day weekend that I know we are all looking forward to. Today marks my kids last day of mother's day out until the fall, and I'm over racking my brain to figure out what I am going to do all summer to try to keep two toddler entertained. Liv LOVES going to school and has just recently started getting excited to see her friends when she goes, so I know she will really miss it. I see a lot of playdates in my future over the next few months.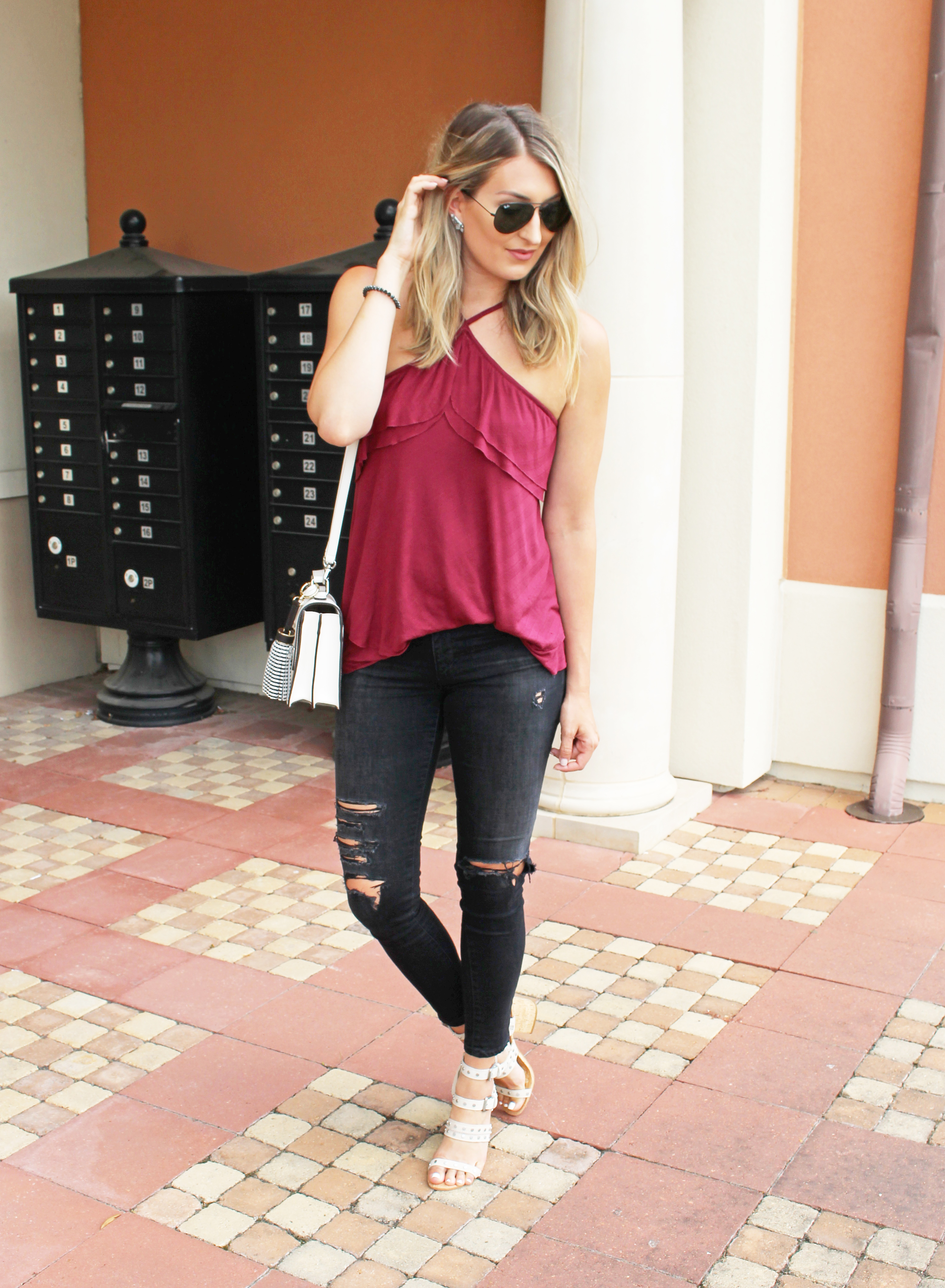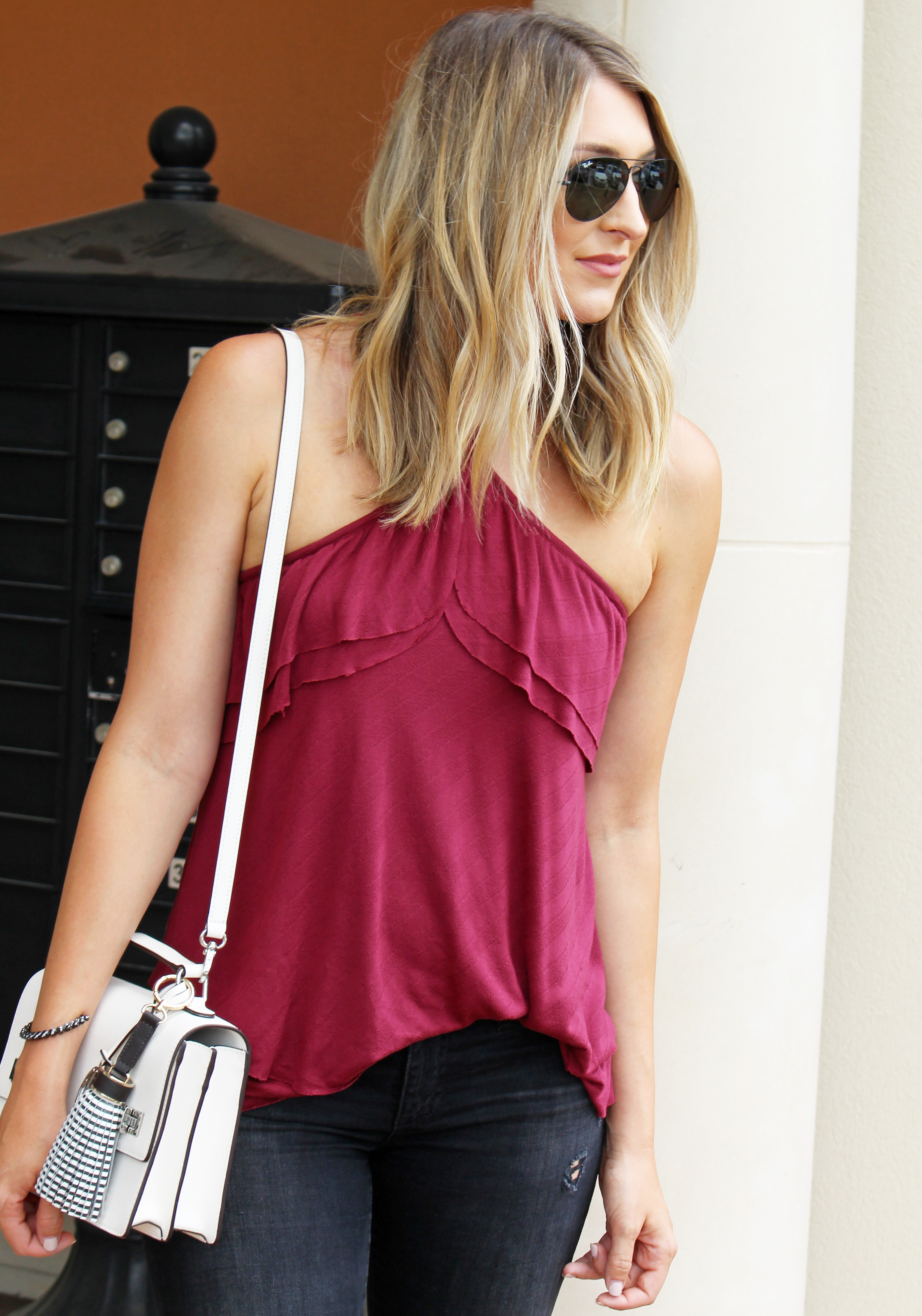 Okay, now about this outfit! This top is pretty much the softest thing ever. As soon as I put it on I thought to myself, "yes, this will great for summer." I don't usually go for a halter style top because I usually find that they make my shoulders look to wide, but the cut of this one is perfect. I hate the kind that tie behind my neck and have a deep v, those never seem to work. But this one, I'm into. And, it's only $39!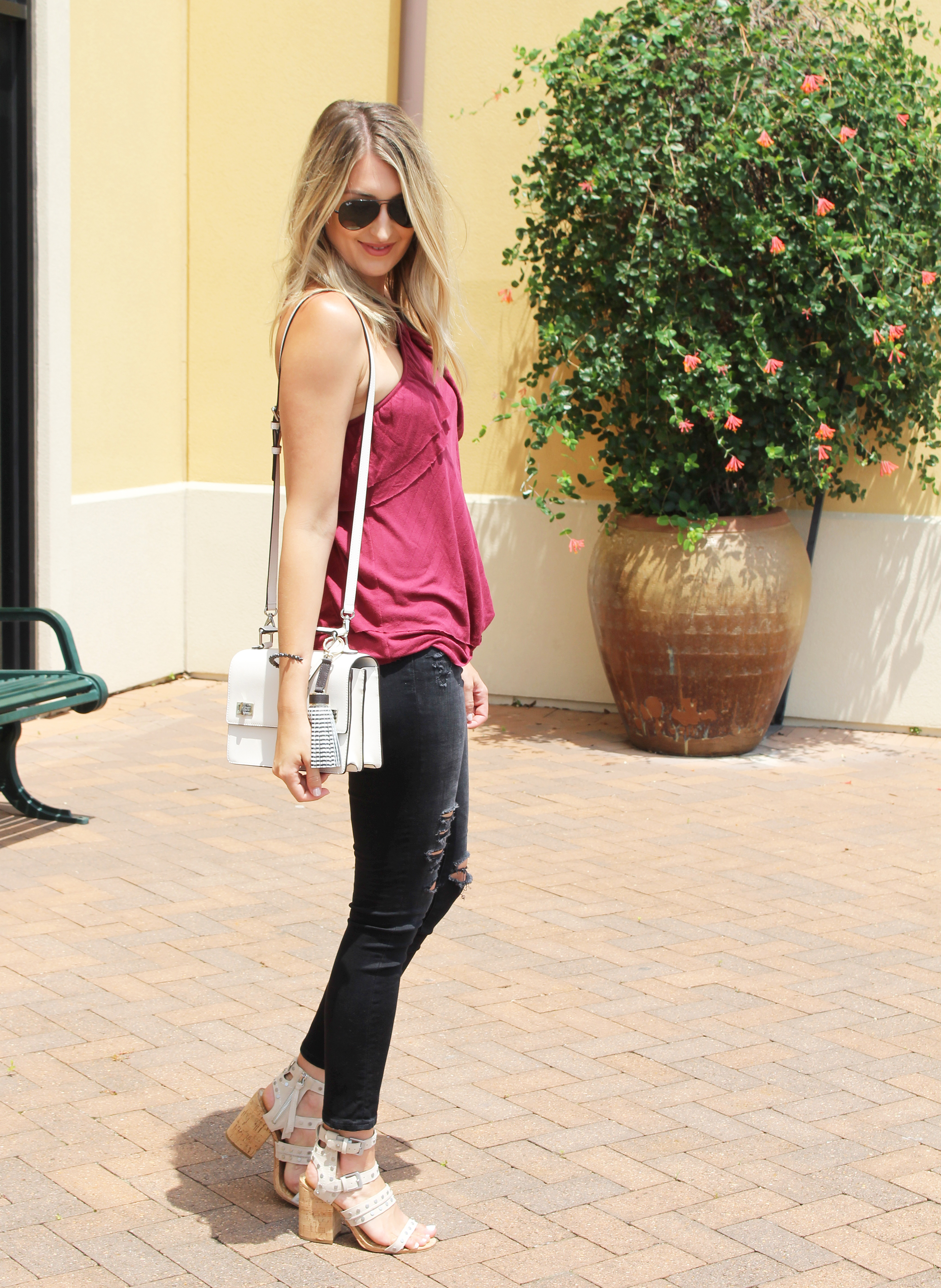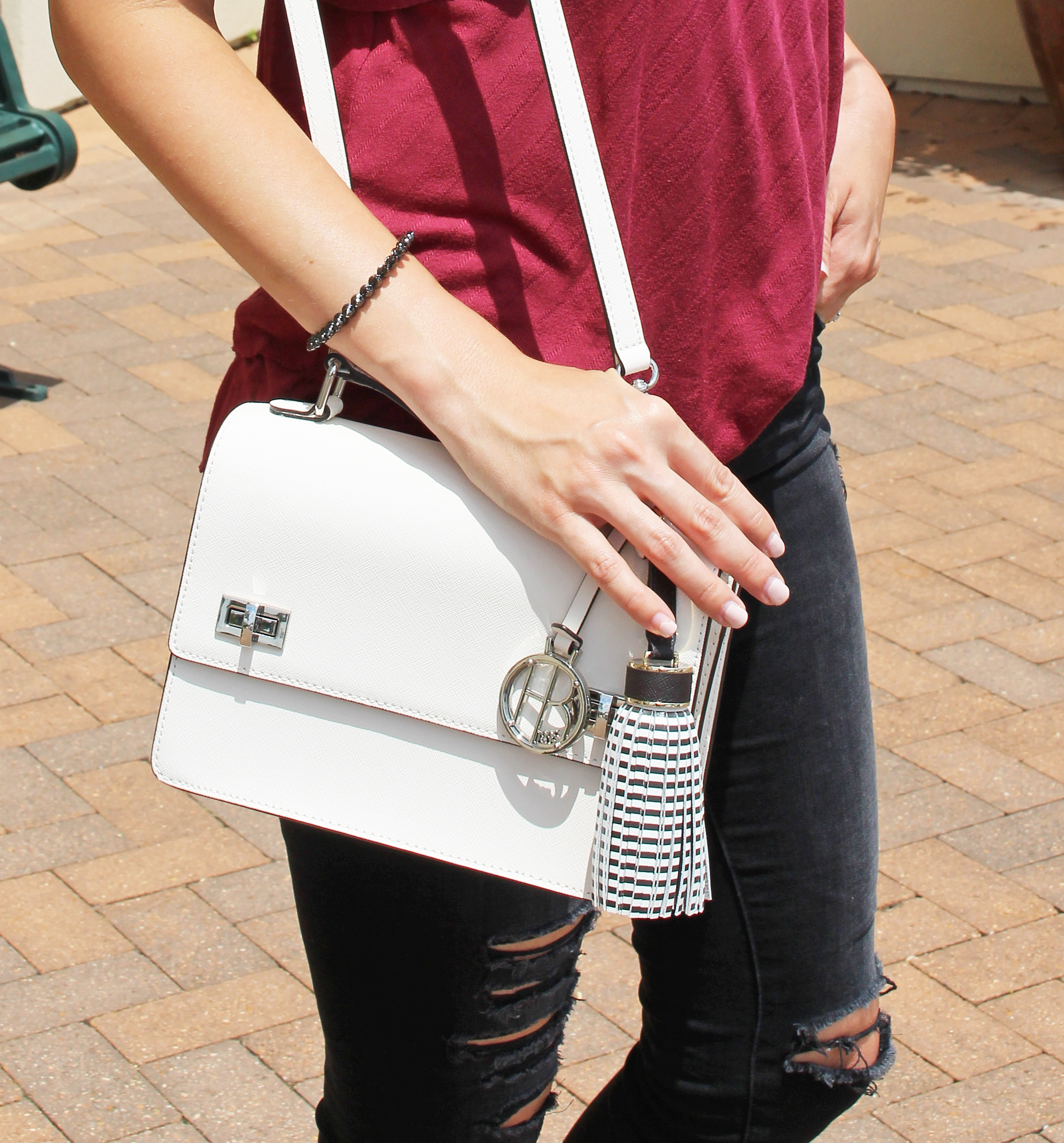 I went with some black distressed skinnies for this look because I was kind of feeling it for a girls' night out outfit. I've also worn this top with white jeans, dark denim shorts, etc. It's a great color to play around with since its so versatile.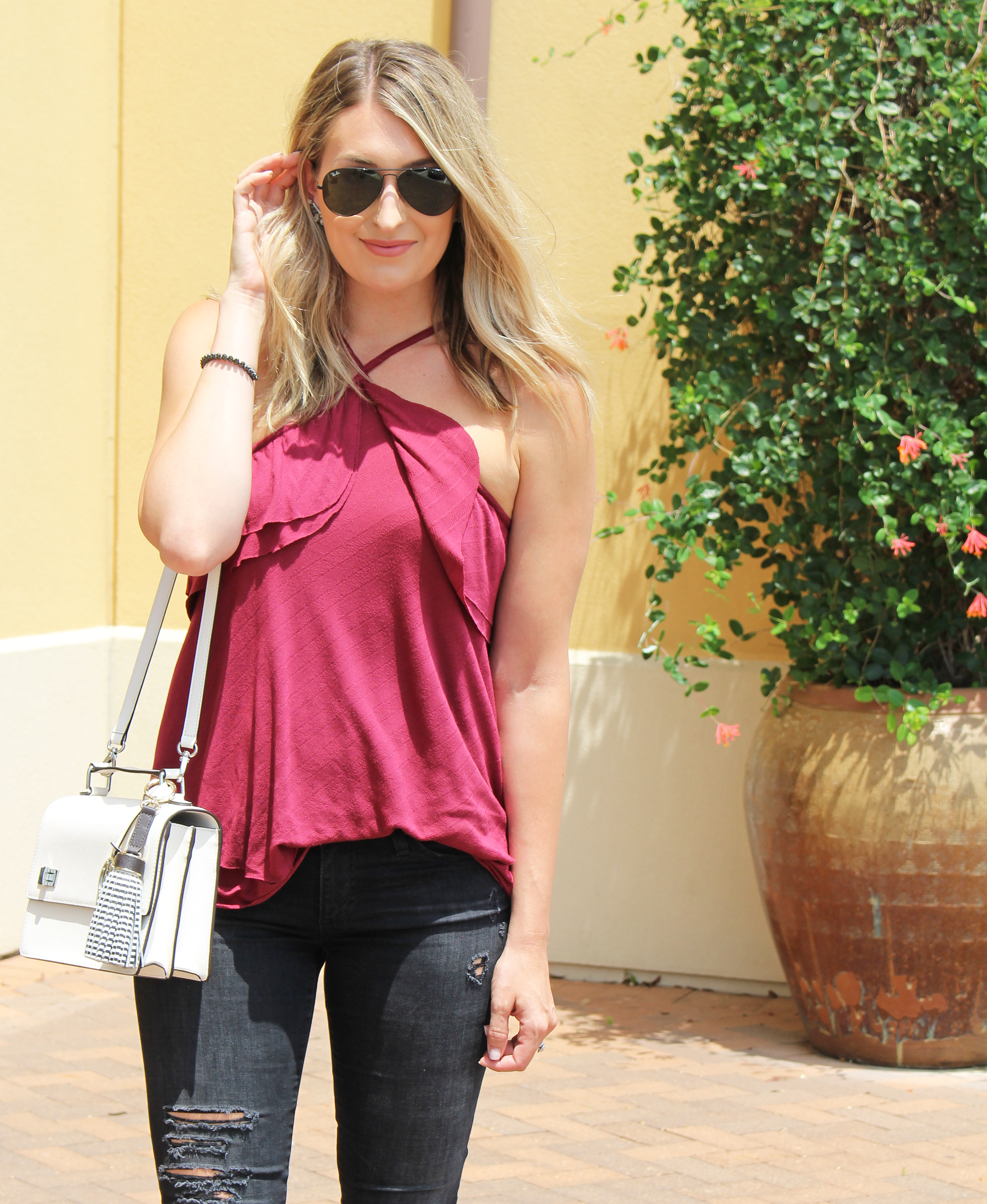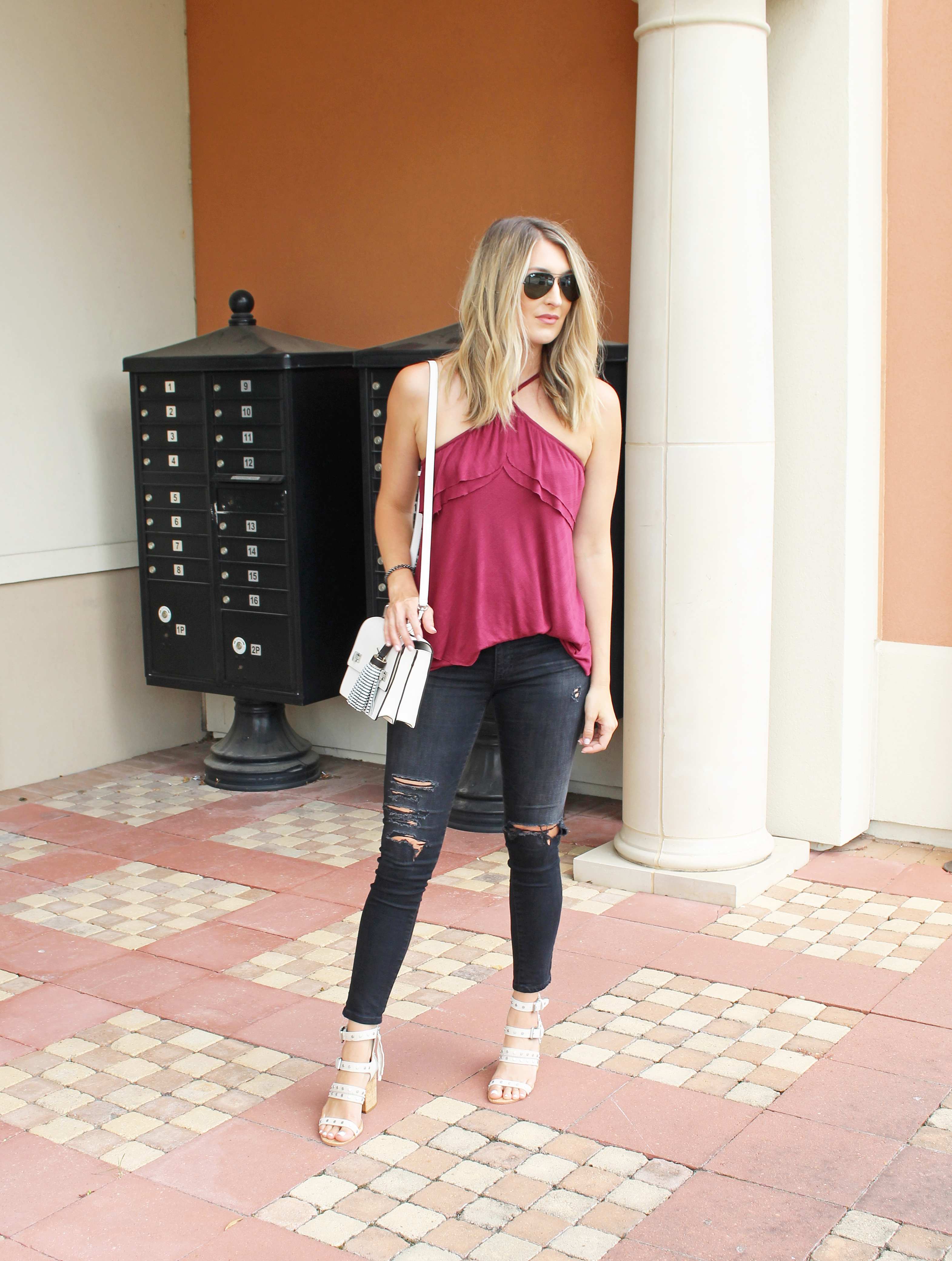 These shoes are probably the most comfortable heels I own. When I first saw them I fell in love with the silver studded detailing. I also really love the off-white color. So many of my neutral shoes are tan/beige, so the lighter color is a nice change. I find that I can pair them with a lot of things!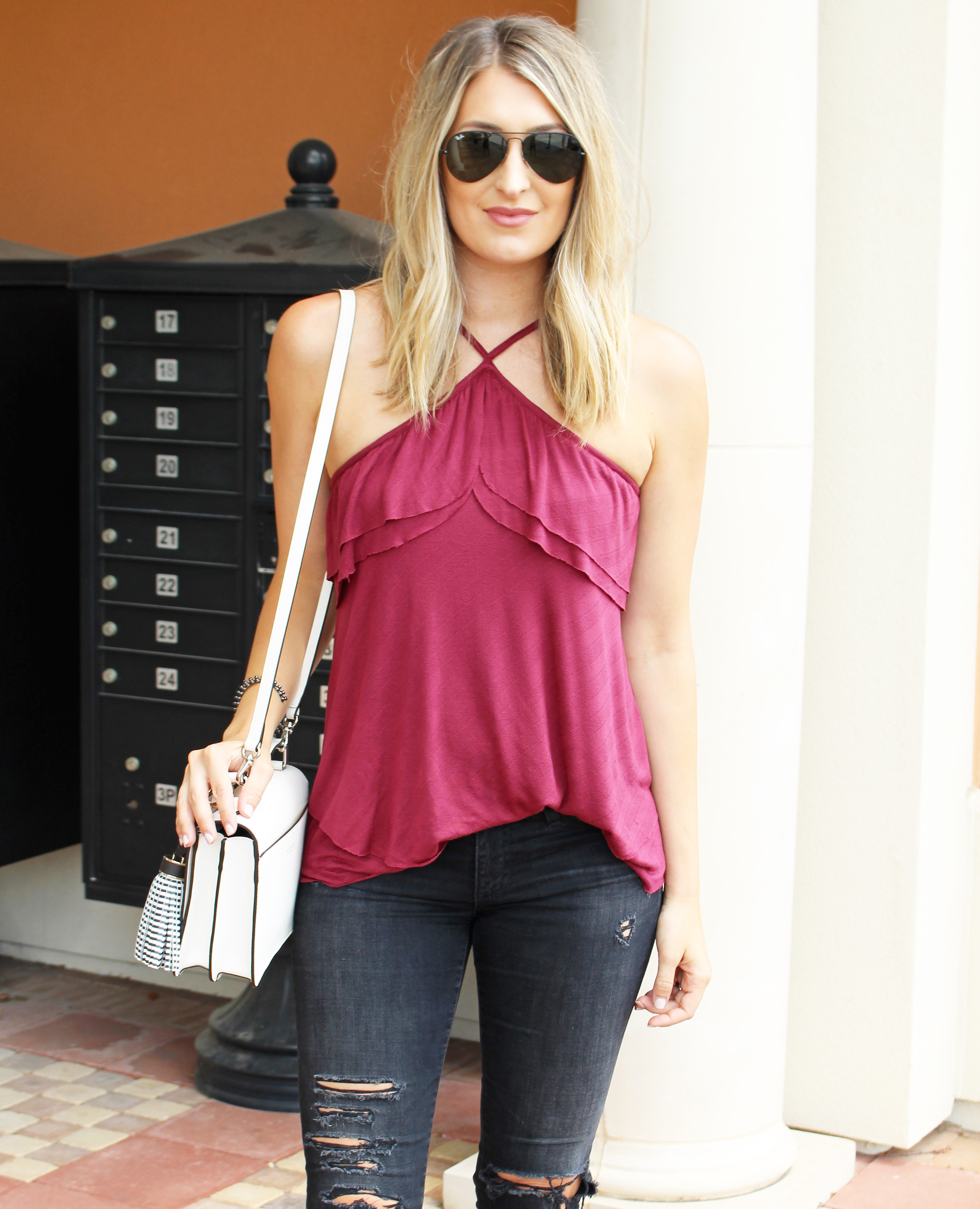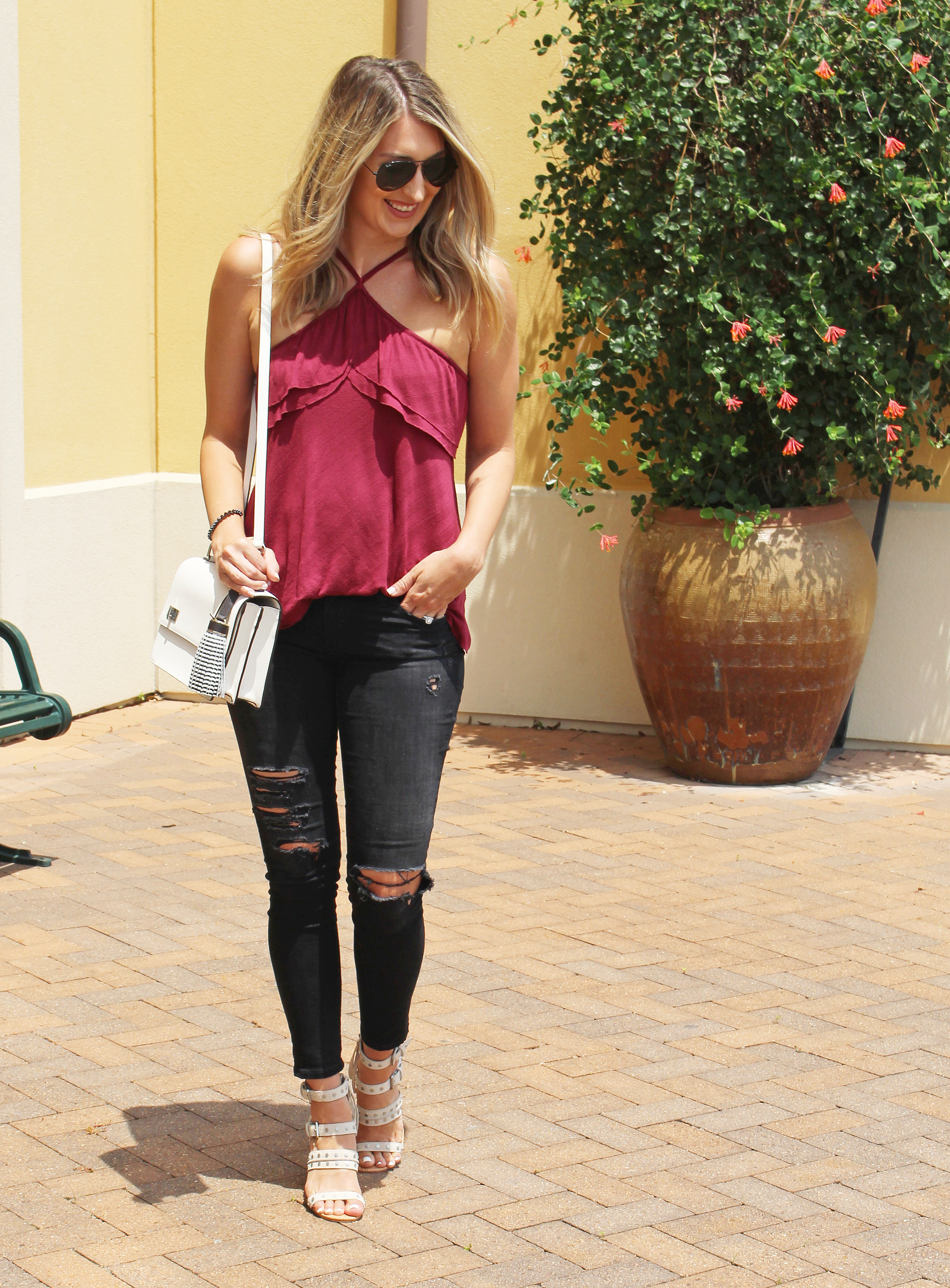 I do have a little bit of good news for you though! My white crossbody bag is 30% off right now, coming in at under $200! I love the versatility of this bag because it can go with a casual outfit like this, or with a more dressed up look like a pretty feminine dress. And it's the perfect size for holding what you need without being too large or too small.
xo, Loren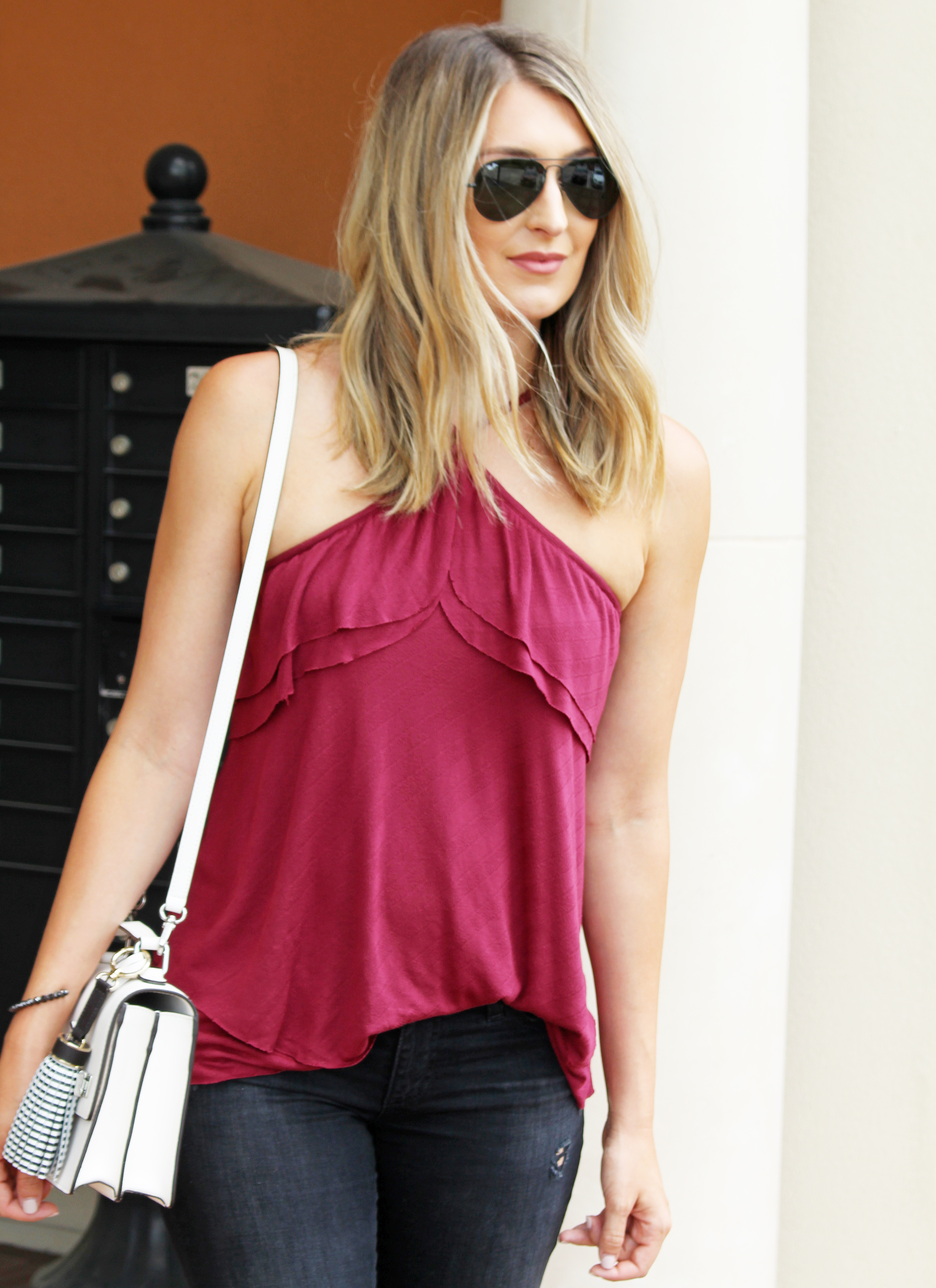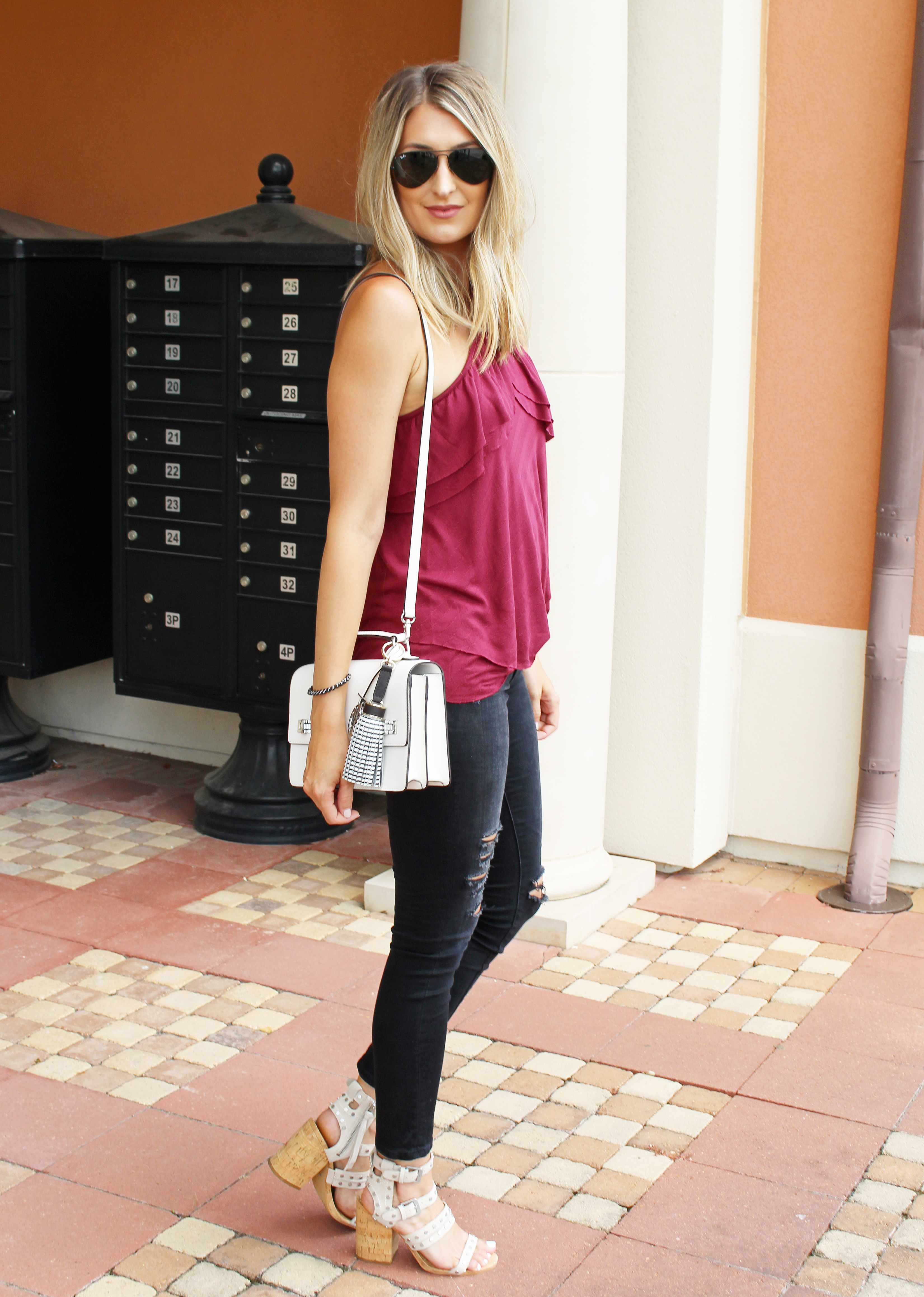 Top: Nordstrom / Denim: AG Jeans (similar here and here) / Sandals: Dolce Vita / Bag: Henri Bendel (tassel charm sold separately) / Sunnies: Ray-Ban / Earrings: Kendra Scott (similar here) / Bracelet: Kendra Scott (similar here)