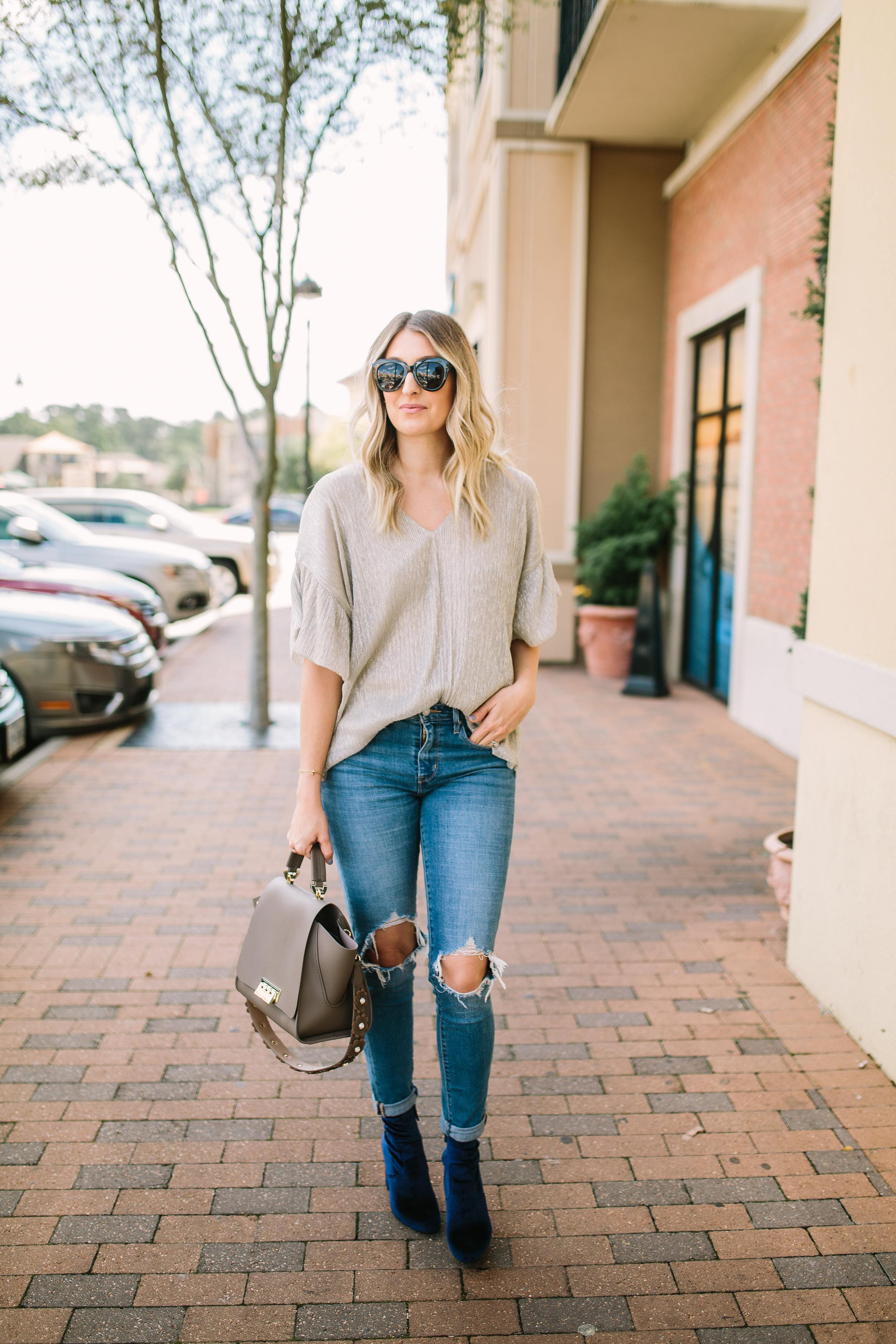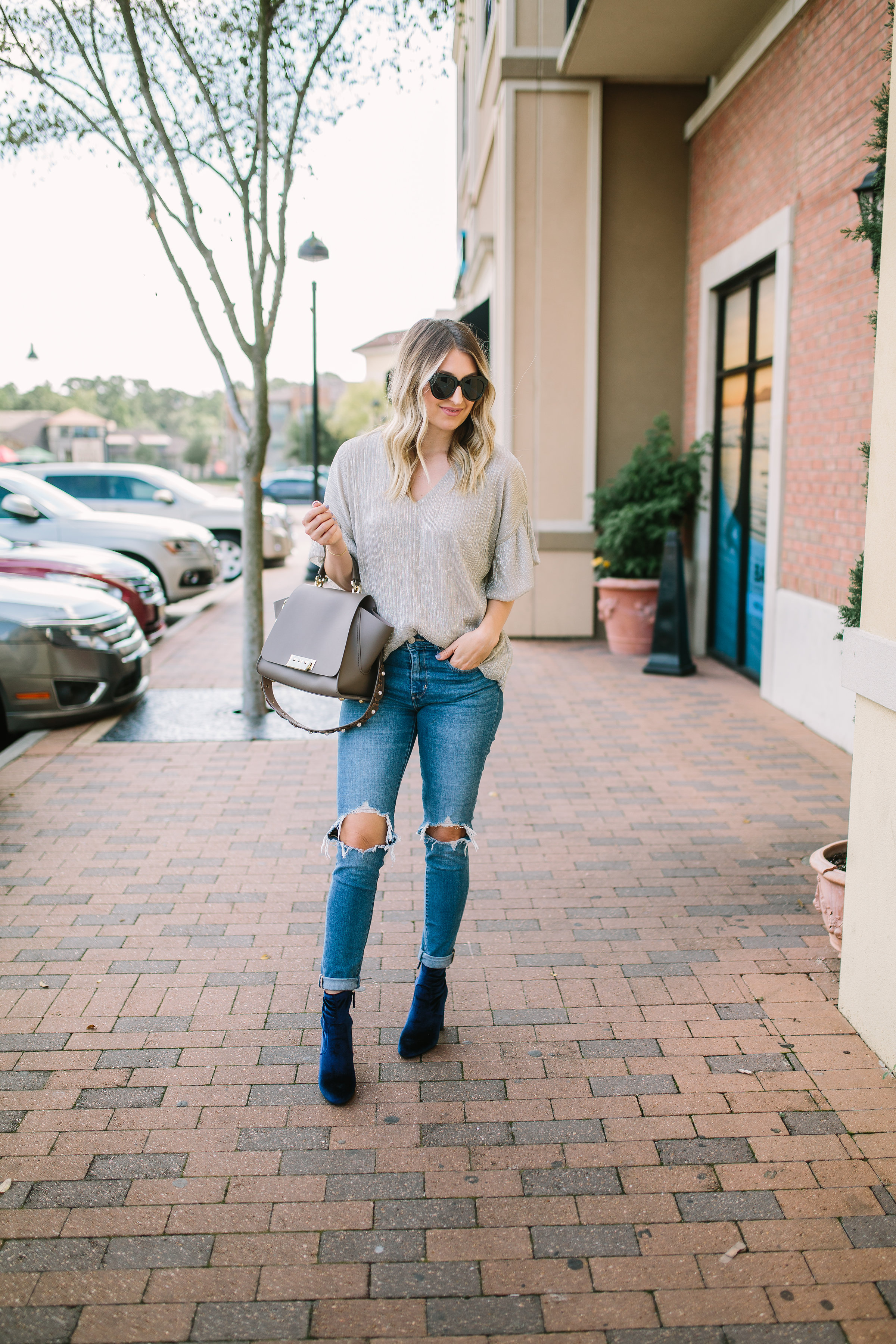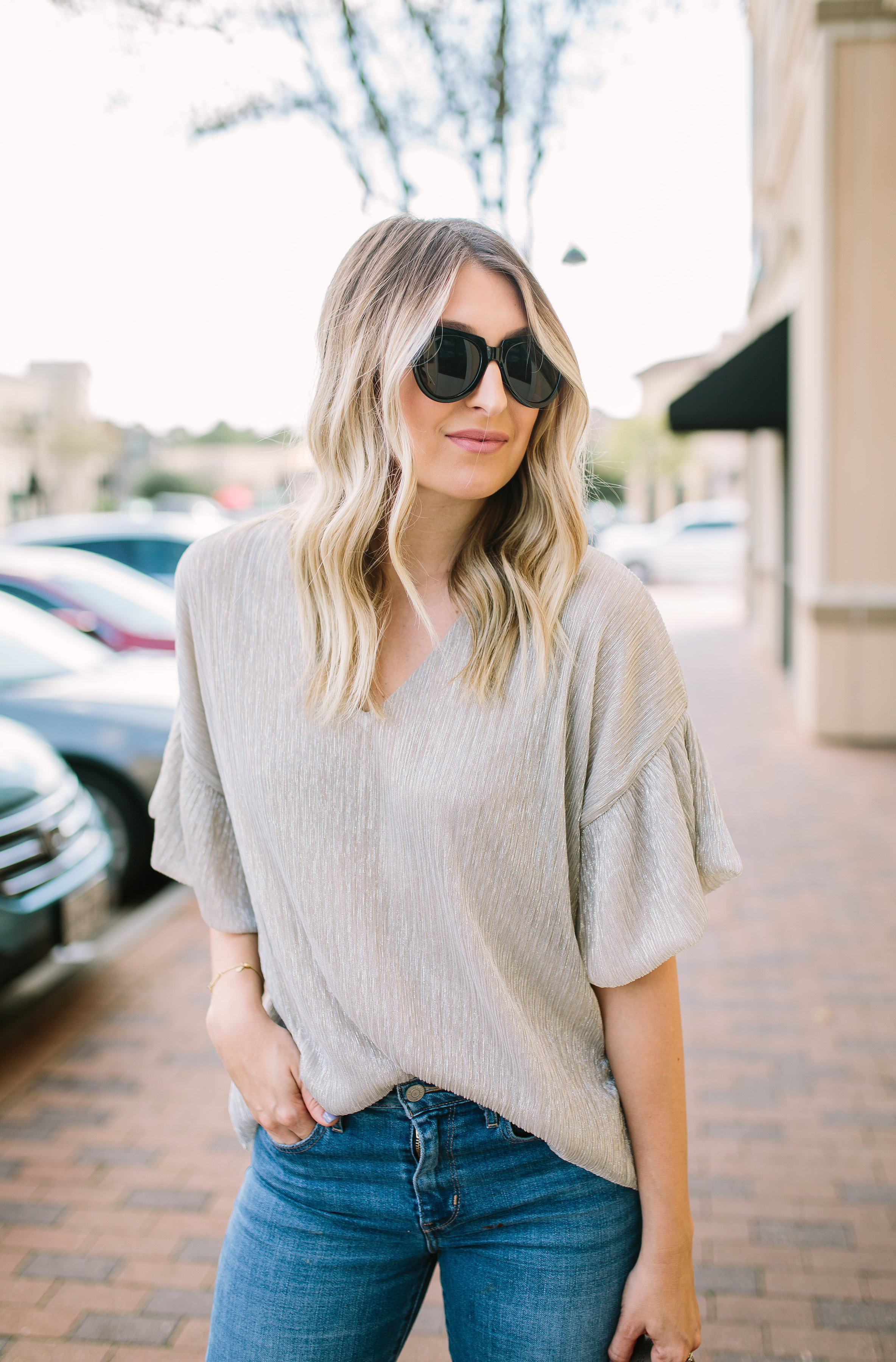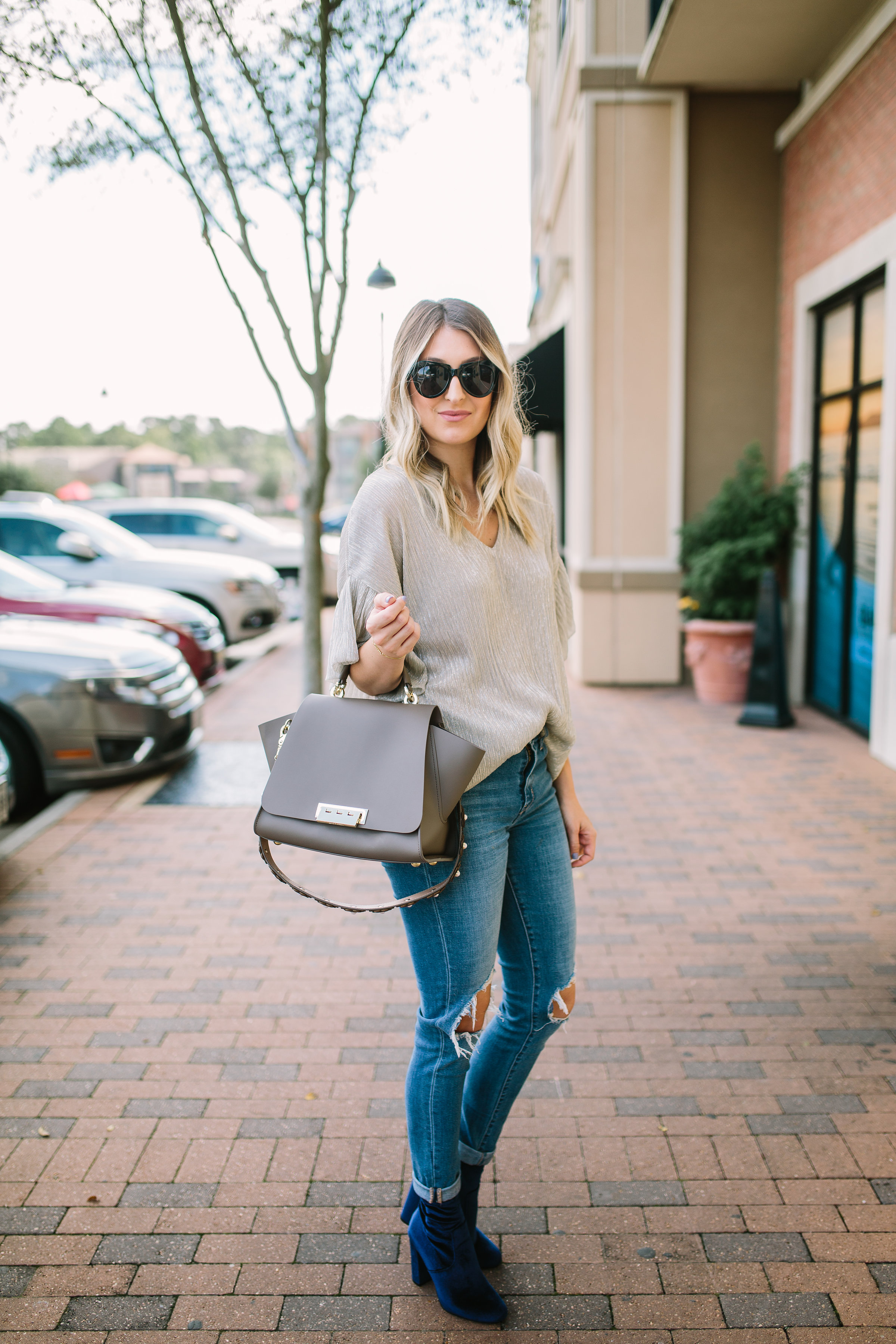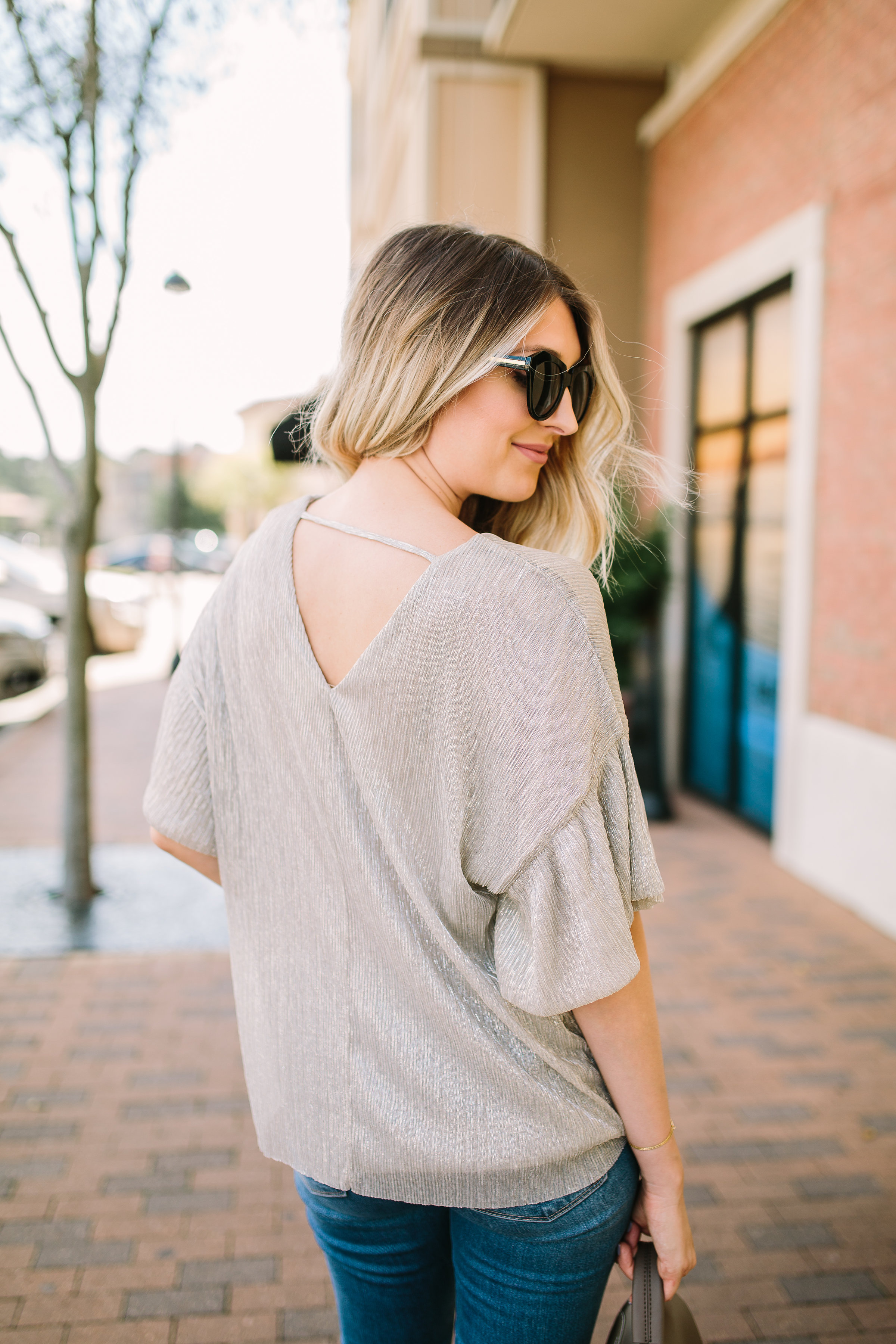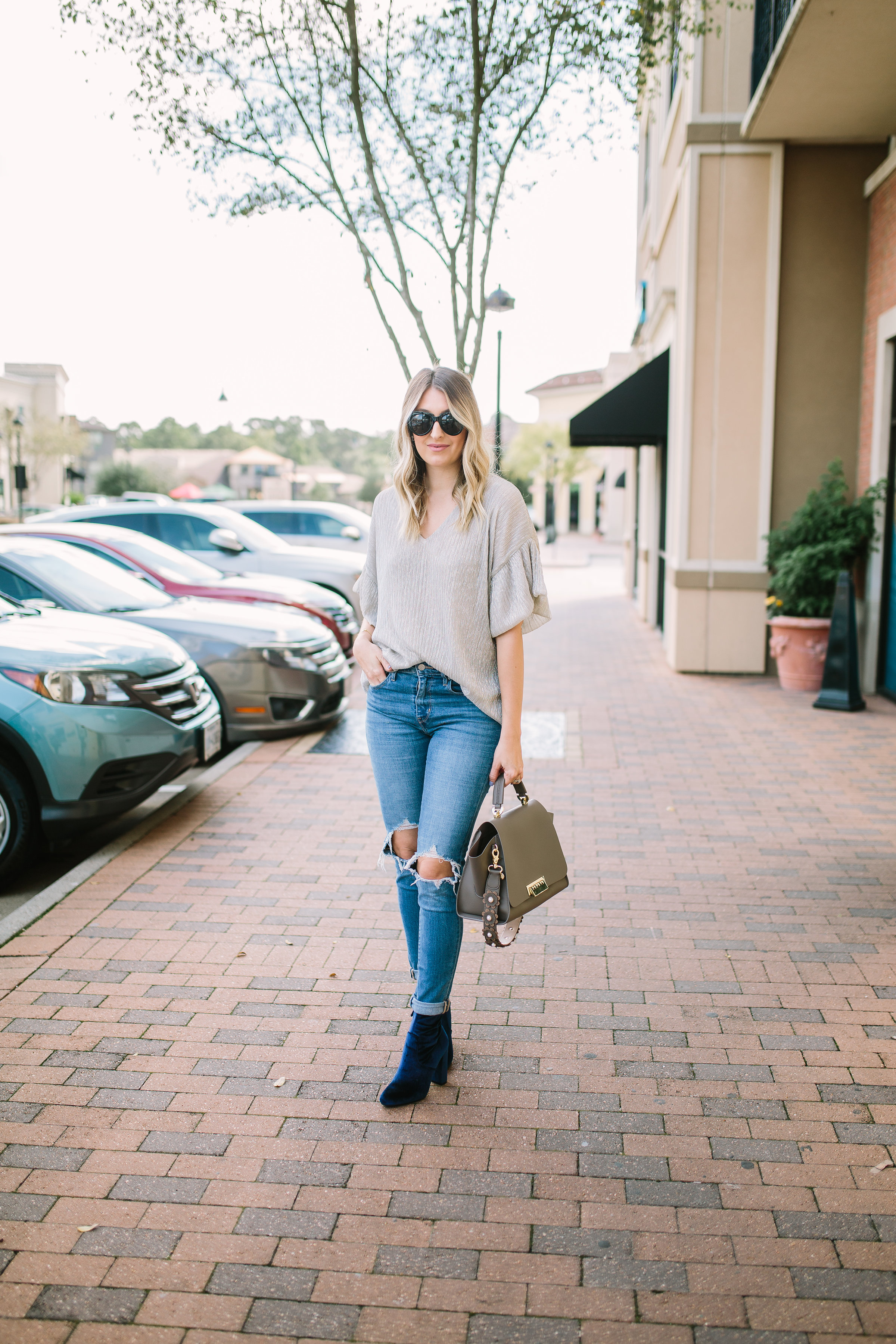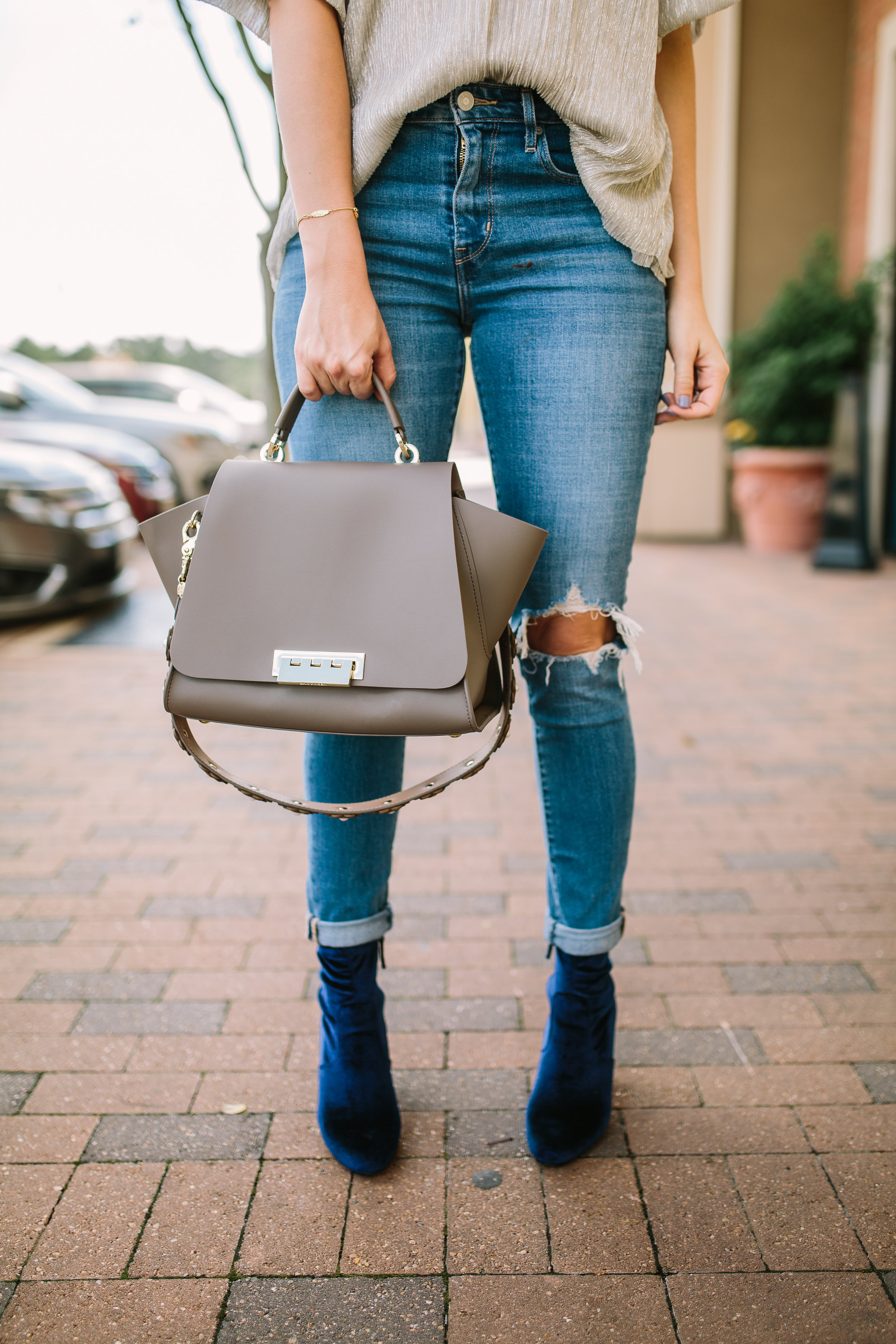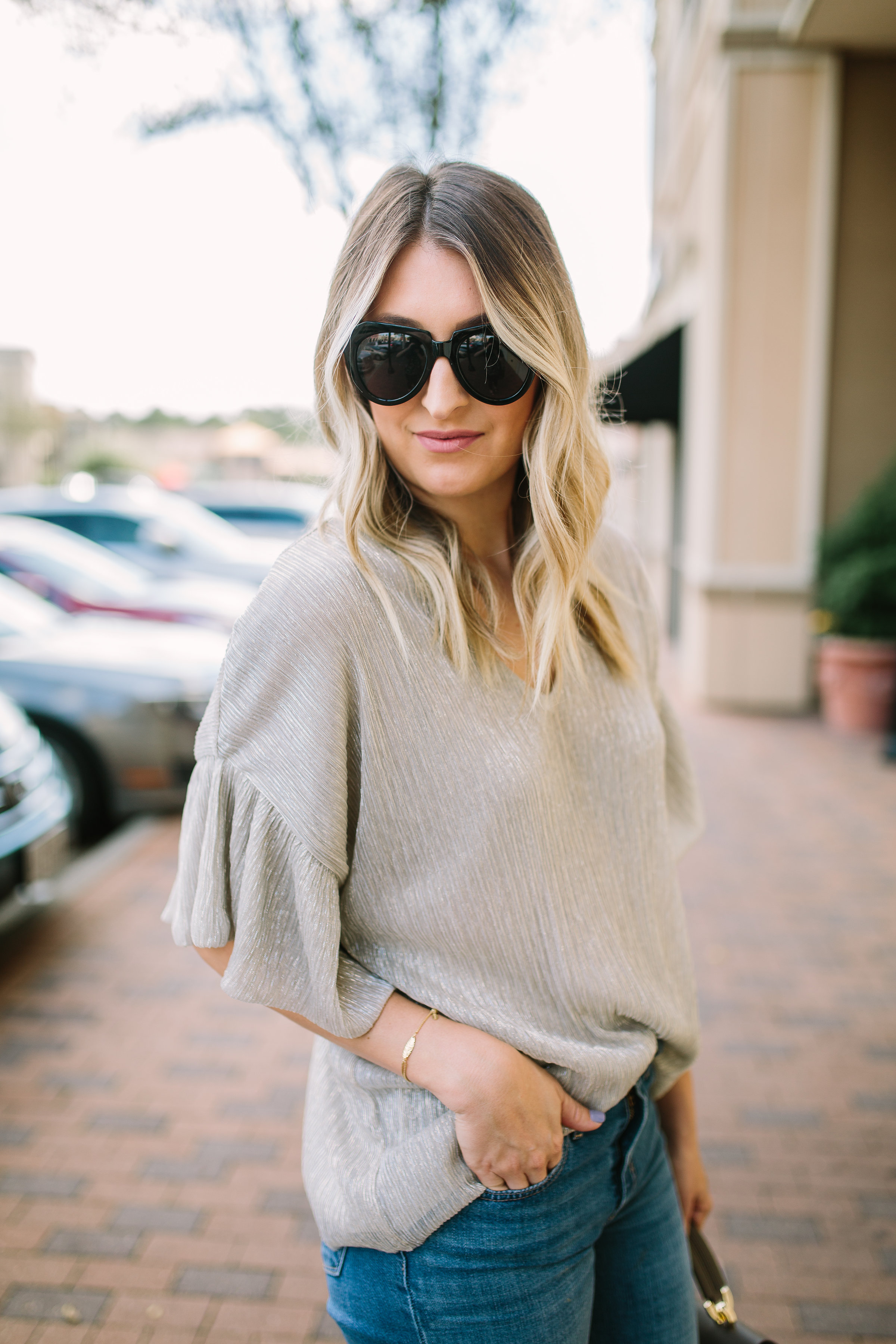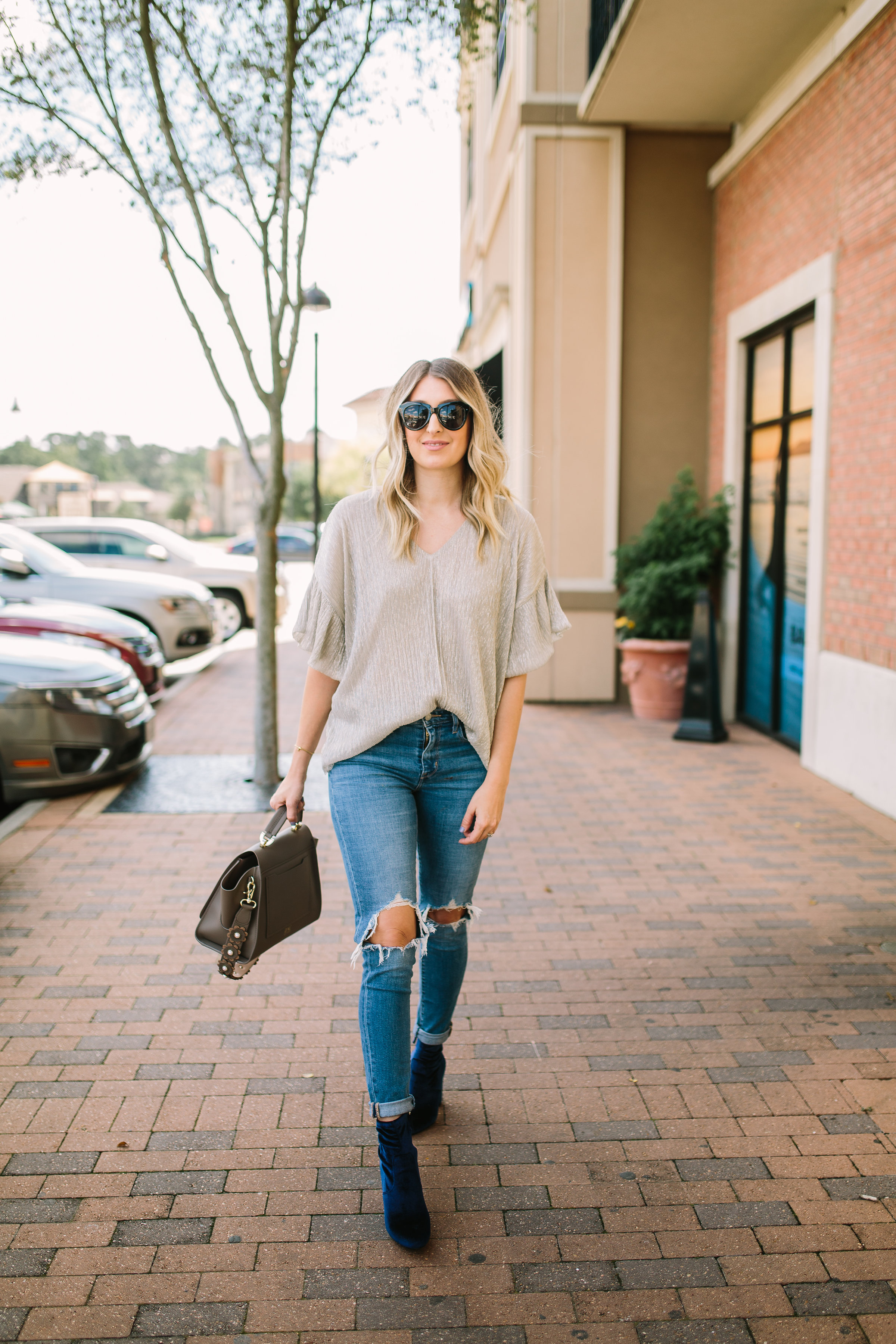 Top / Denim / Booties / Bag / Sunnies
Happy Friday babes! Did anyone else feel like this week sort of dragged on? I don't know if it was the time change, or what, but I struggled a little this week. We did manage to get most of our Christmas decor put up, so it definitely wan't all bad! But I'm looking forward to the weekend because we don't have any definite plans, so we can just relax!
I know I've shared this top with y'all a couple of times on Instagram, but it deserves its own blog post too! I picked this top up a few weeks ago and can't stop wearing it. I actually just wore it out to dinner for sister-in-law's birthday. It's the perfect piece to dress up with a cute skirt or black jeans, or dress down for every day wear with ripped skinnies. It wears as easy as a t-shirt, and the shimmer is just understated enough for daytime wear as well as night.
For this look I paired with these rips. I'm not going to lie, when I first got these jeans in, I didn't think I was going to like them because they don't have any stretch. I don't know what it is about them, but I LOVE the way they fit. And I find that the longer I wear them, the more comfortable they get. The best part is, they are under $100, and they also come in a darker wash (here).
My velvet booties are actually from last year, but I'm pretty sure the ones I linked are exactly the same. I love these shoes for the holidays y'all. You all know I'm a huge fan of anything velvet, but the navy velvet is amazing! I actually wear these a lot more than I thought I would when I originally got them.
Well, I'm off to take my kids to Disney on Ice! Have a good weekend y'all!
xo, Loren
Photos by Julia Arceri Photography