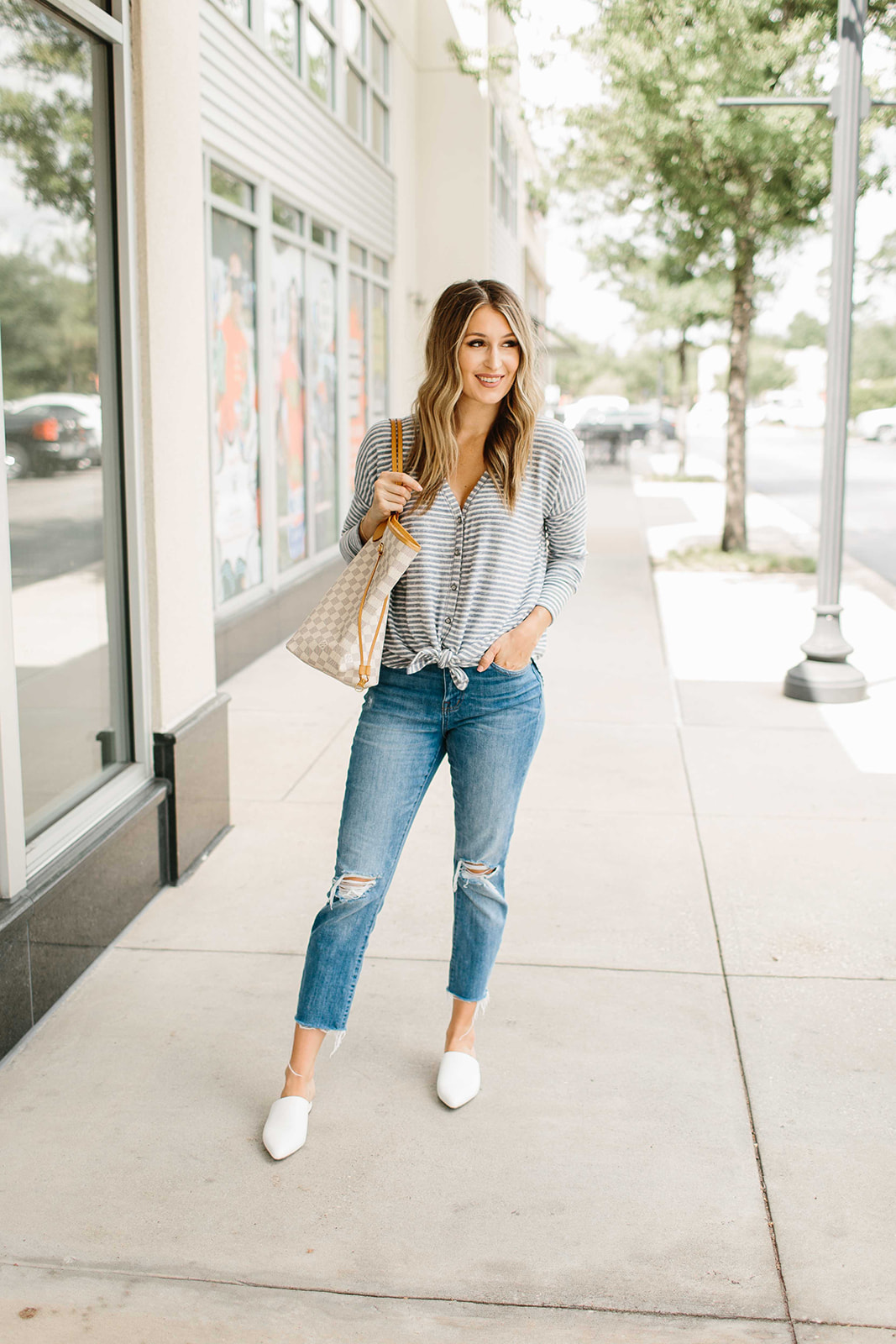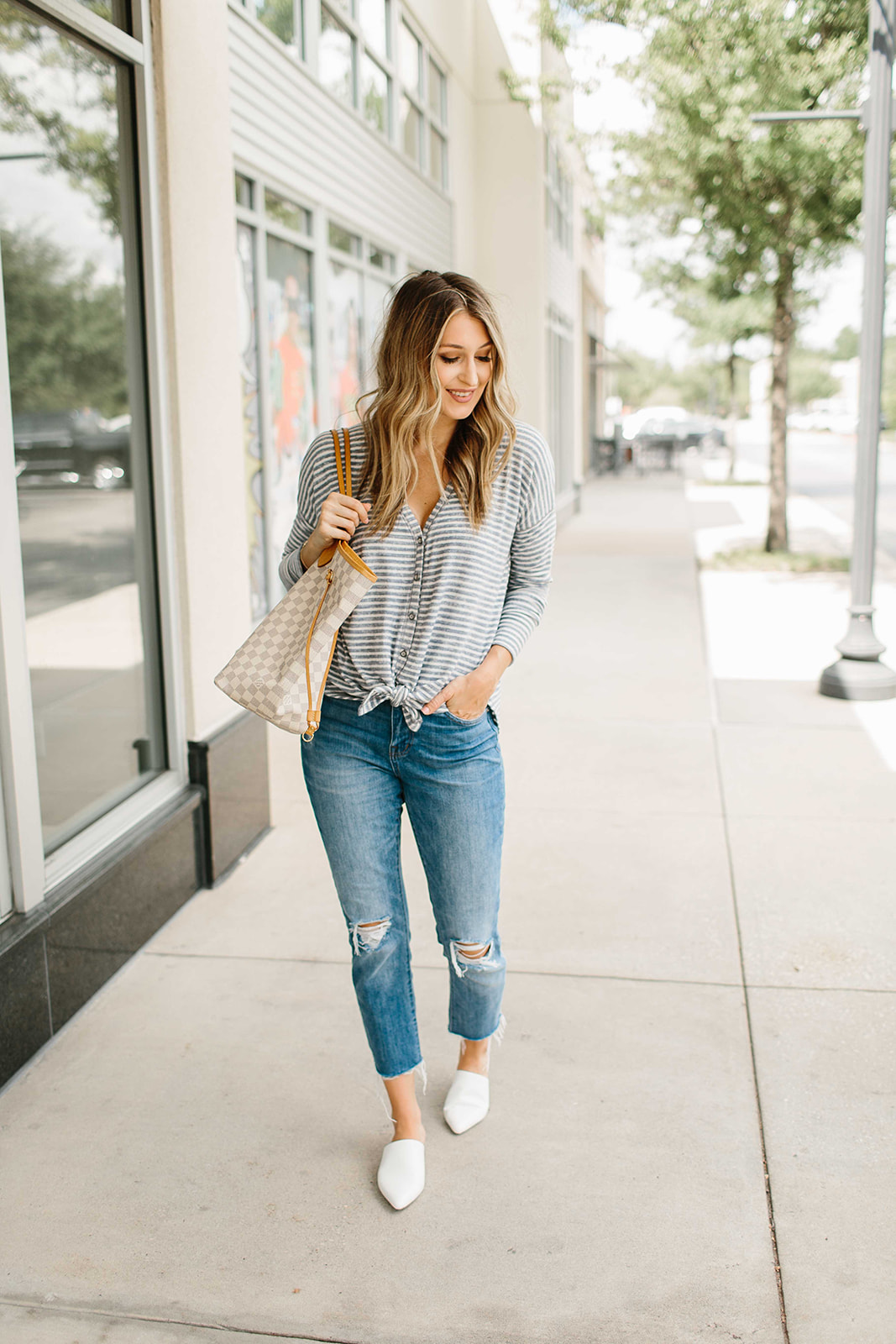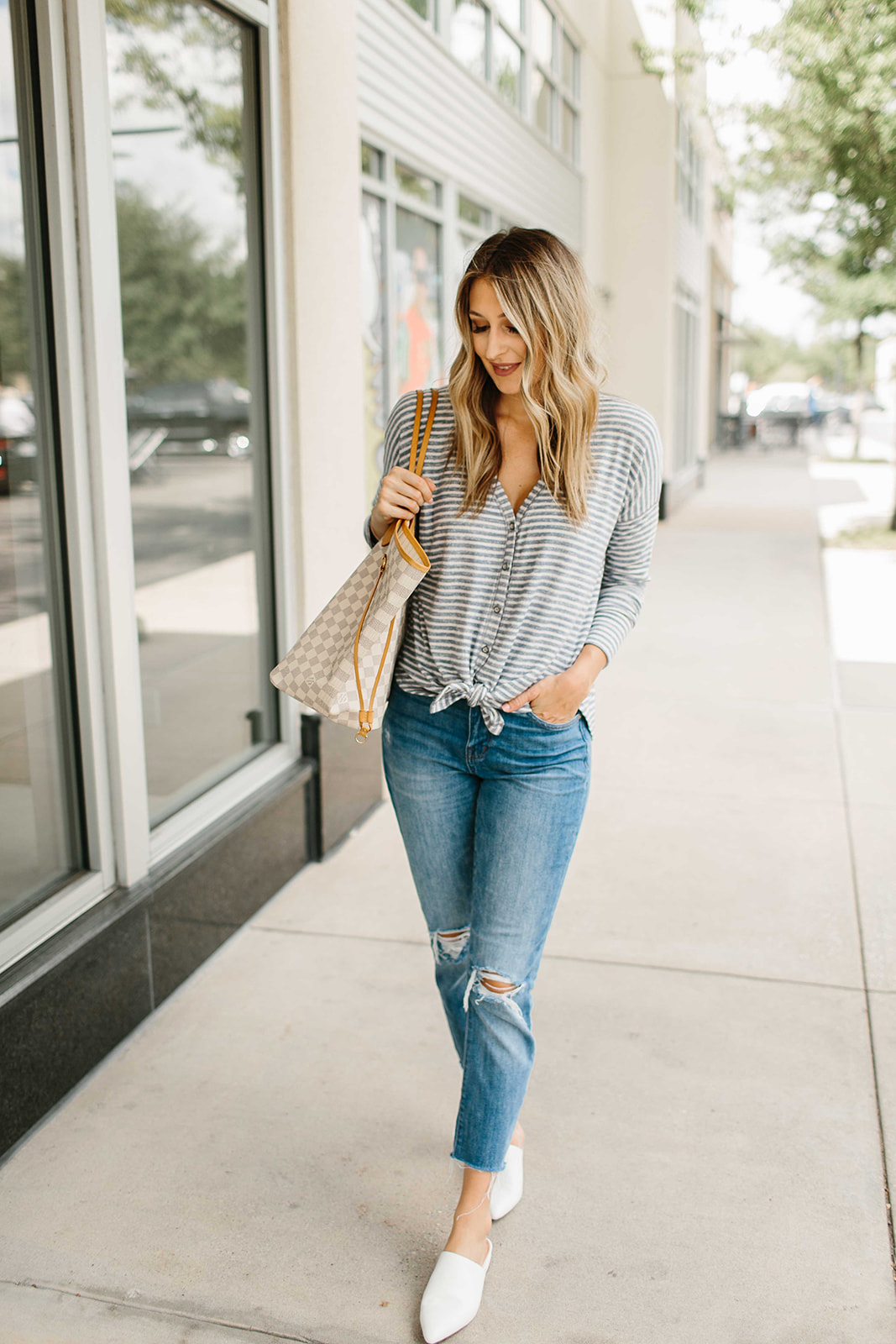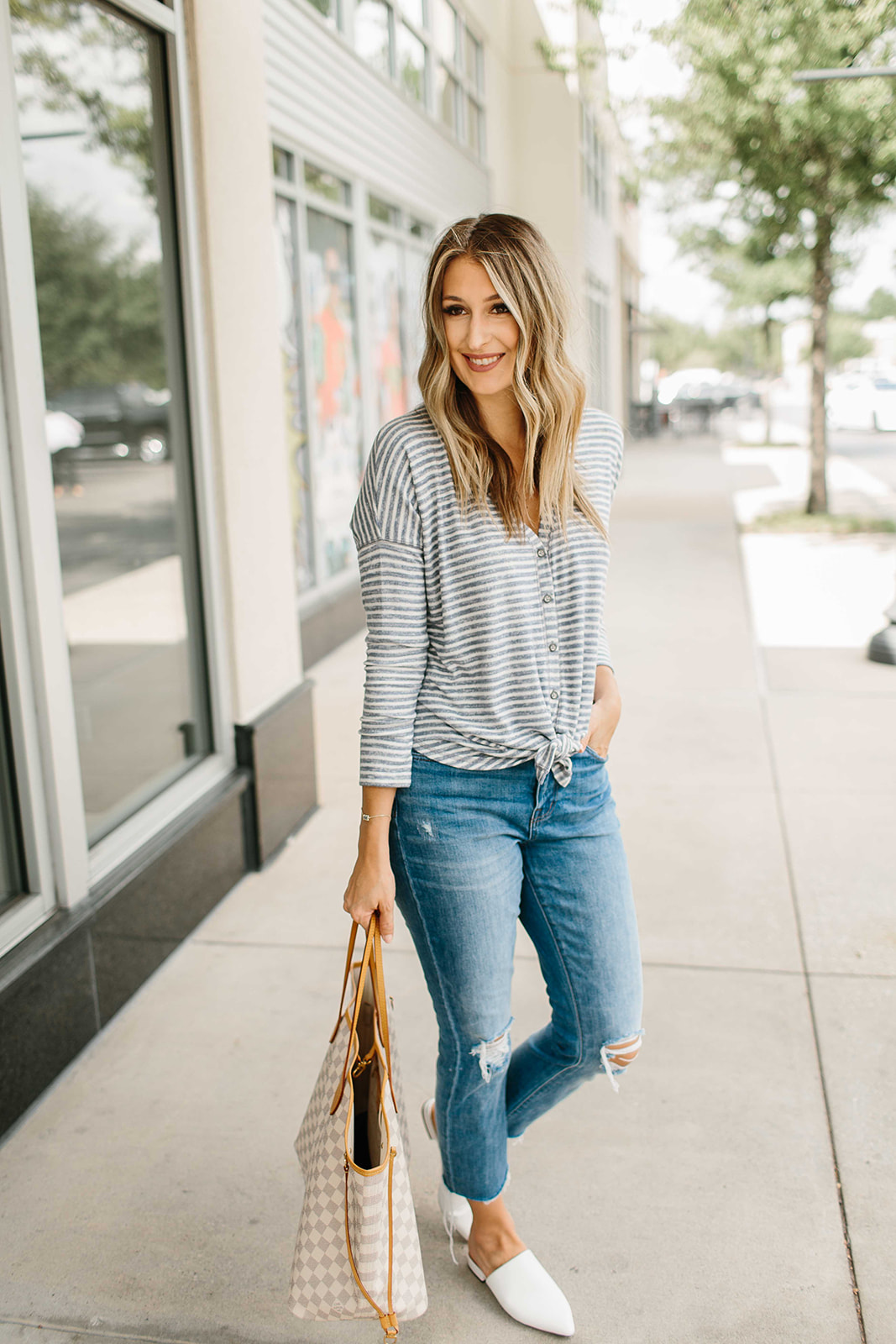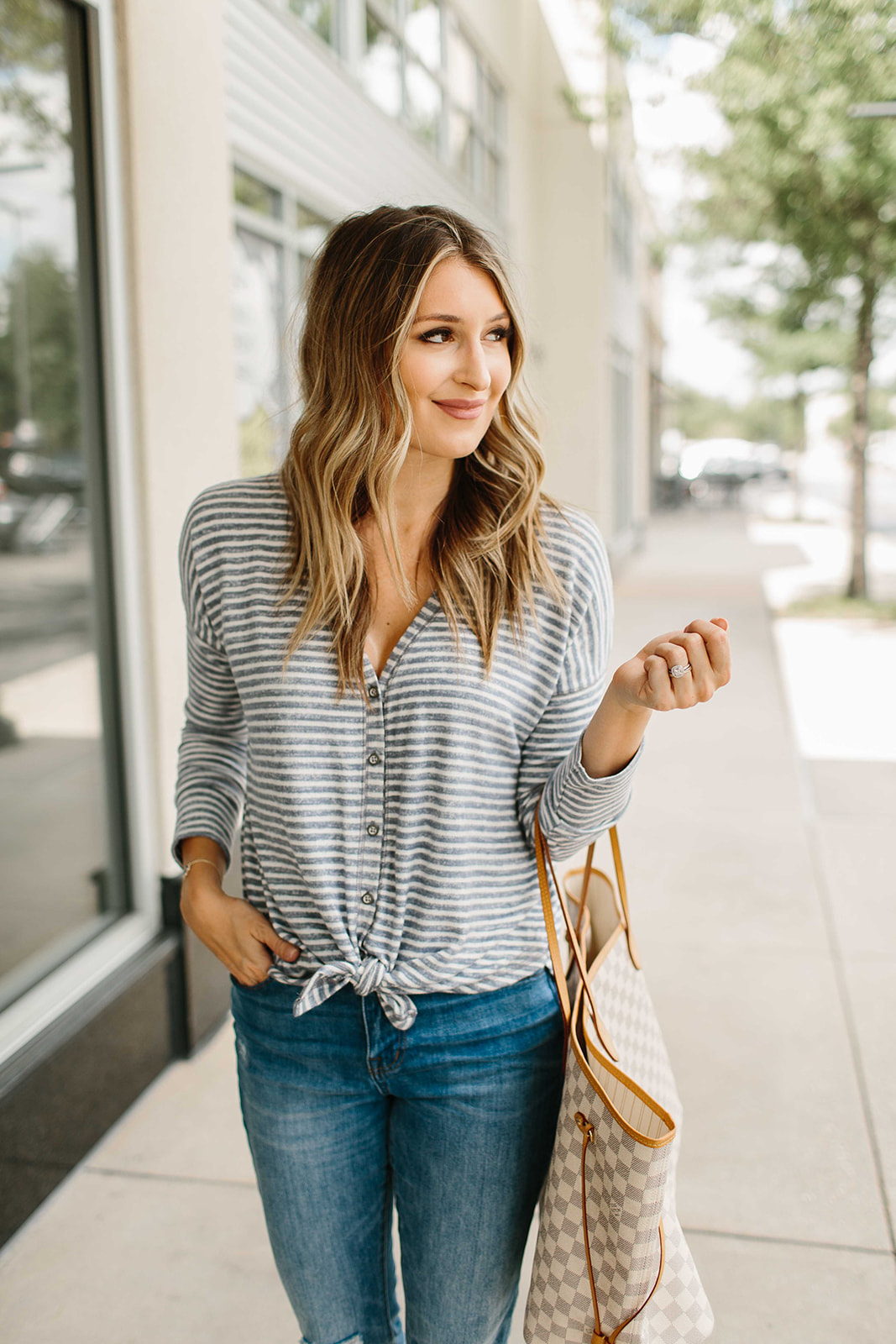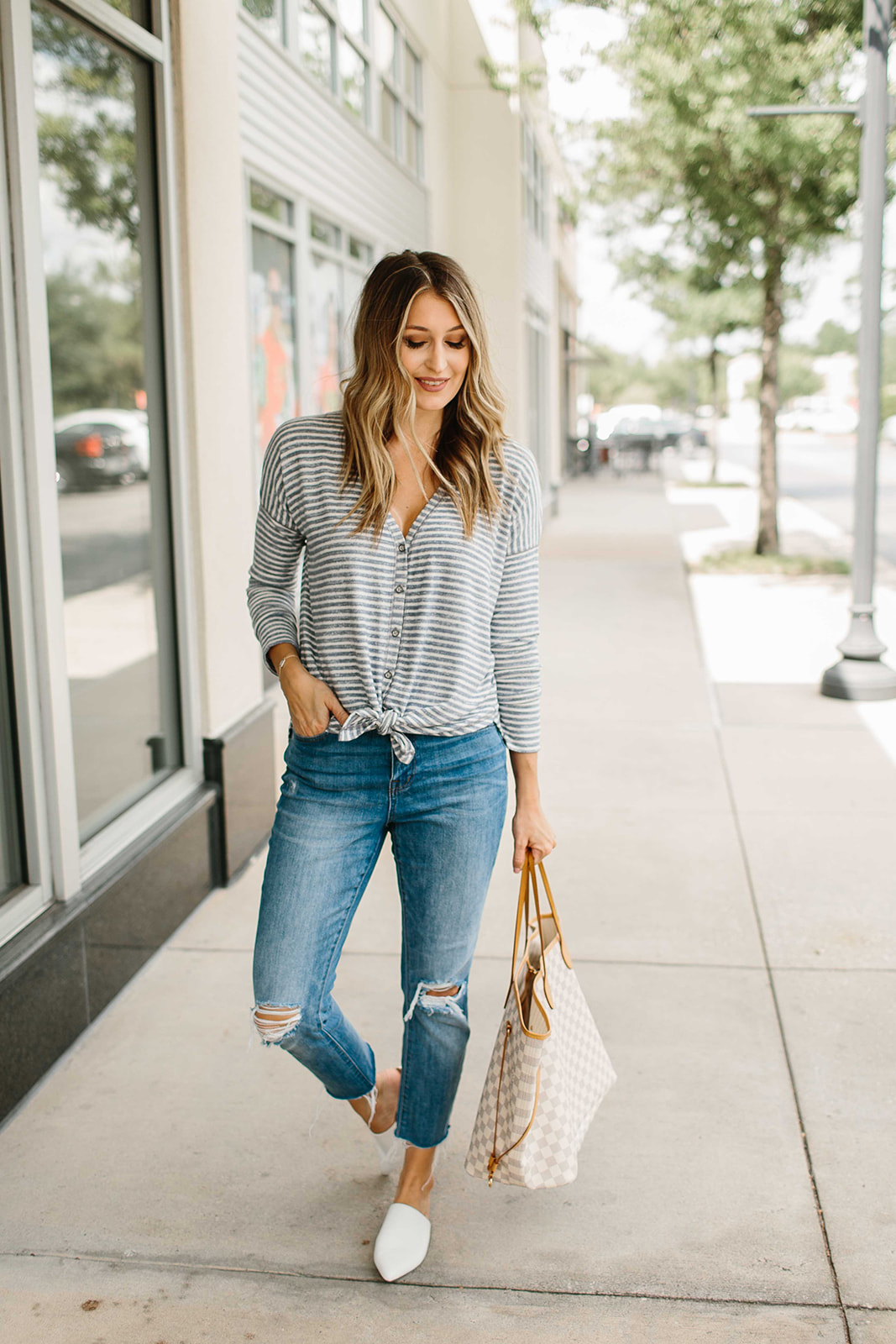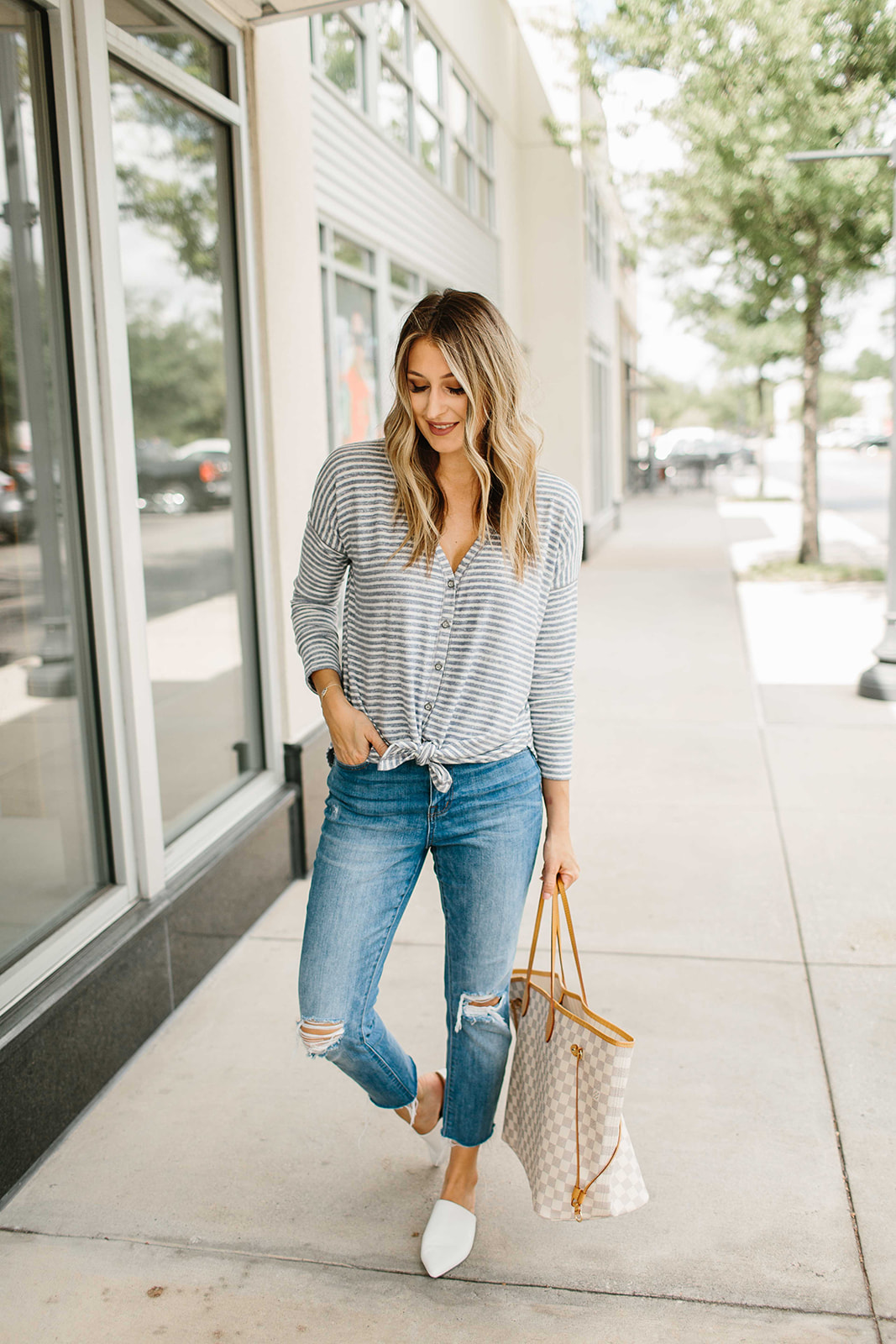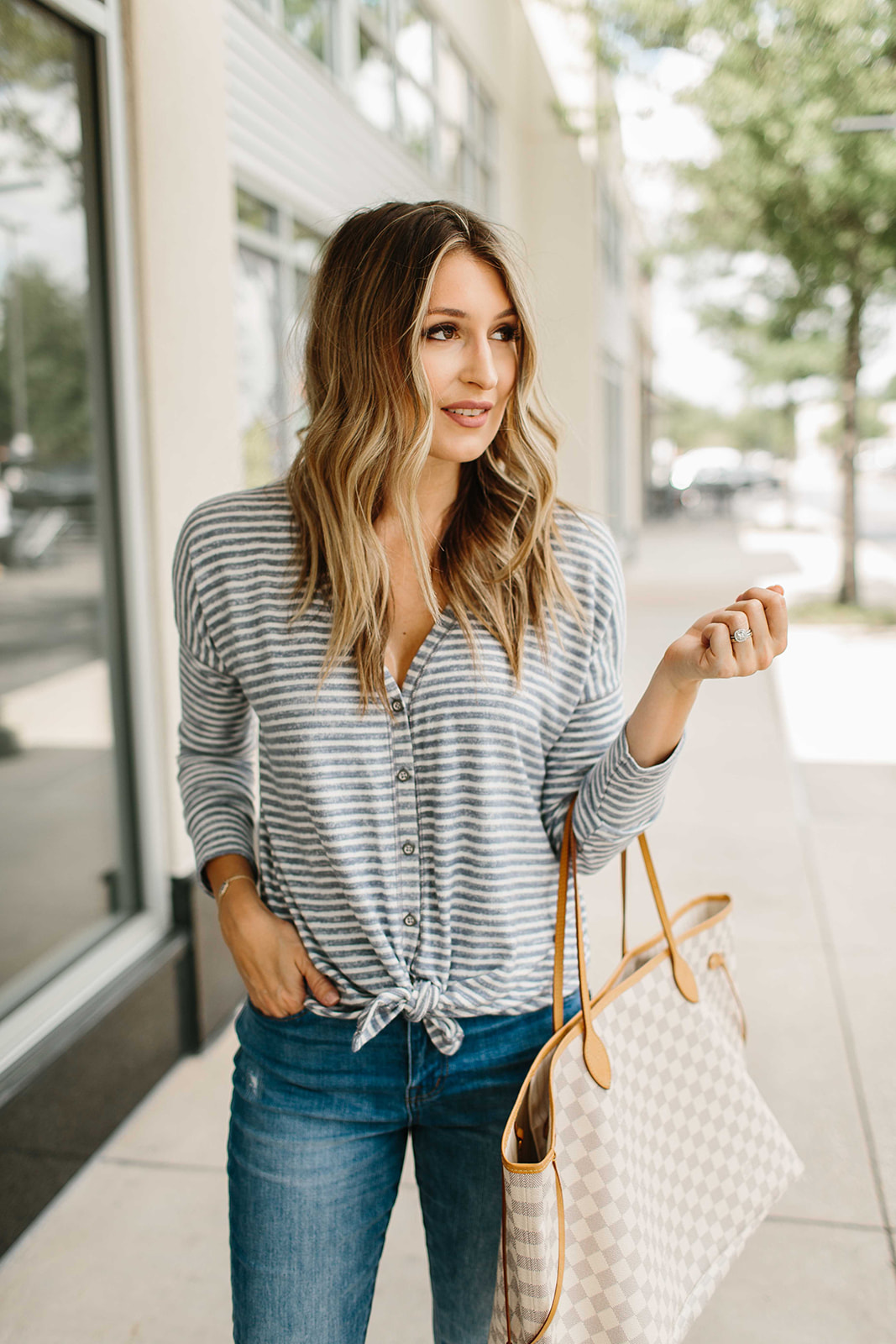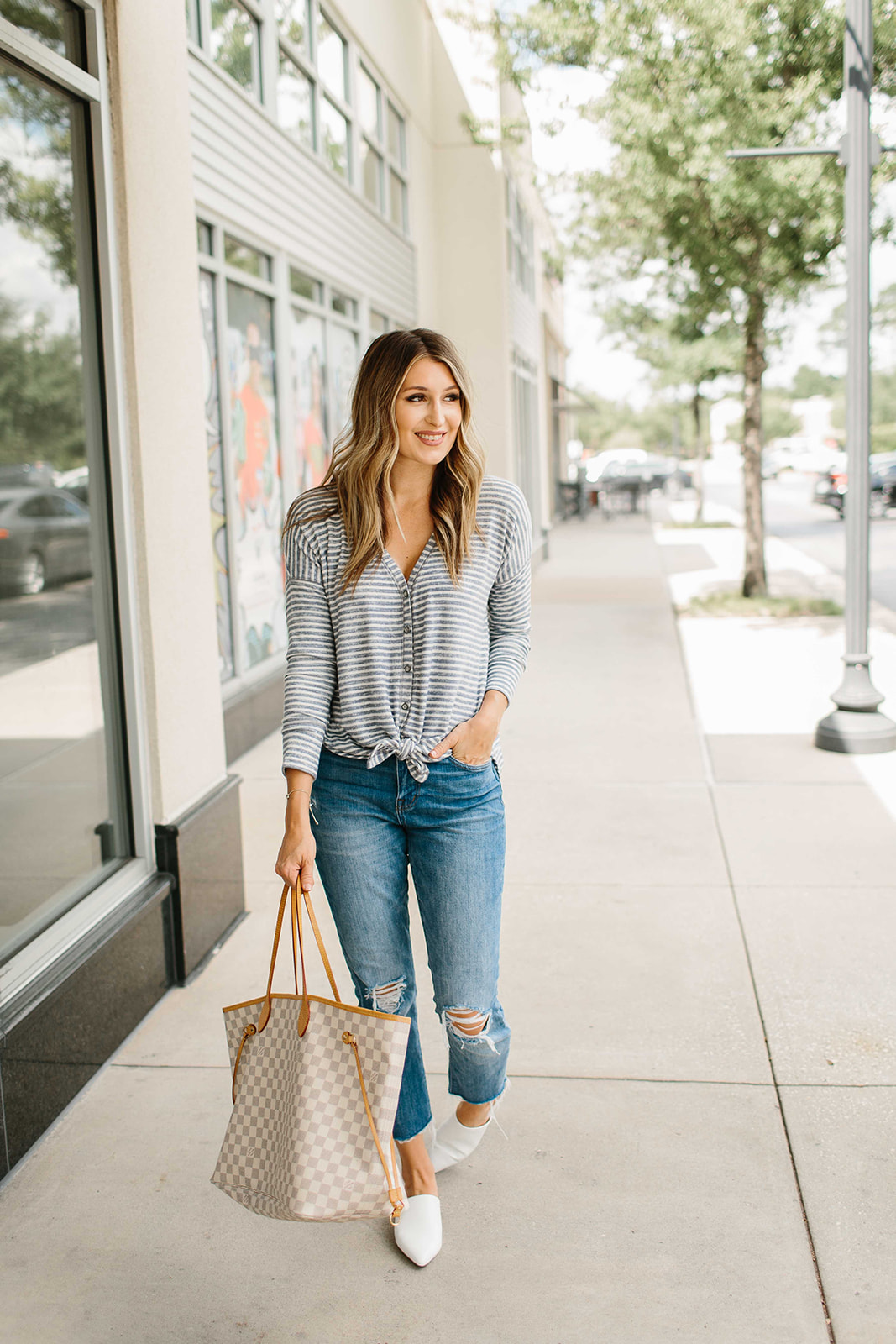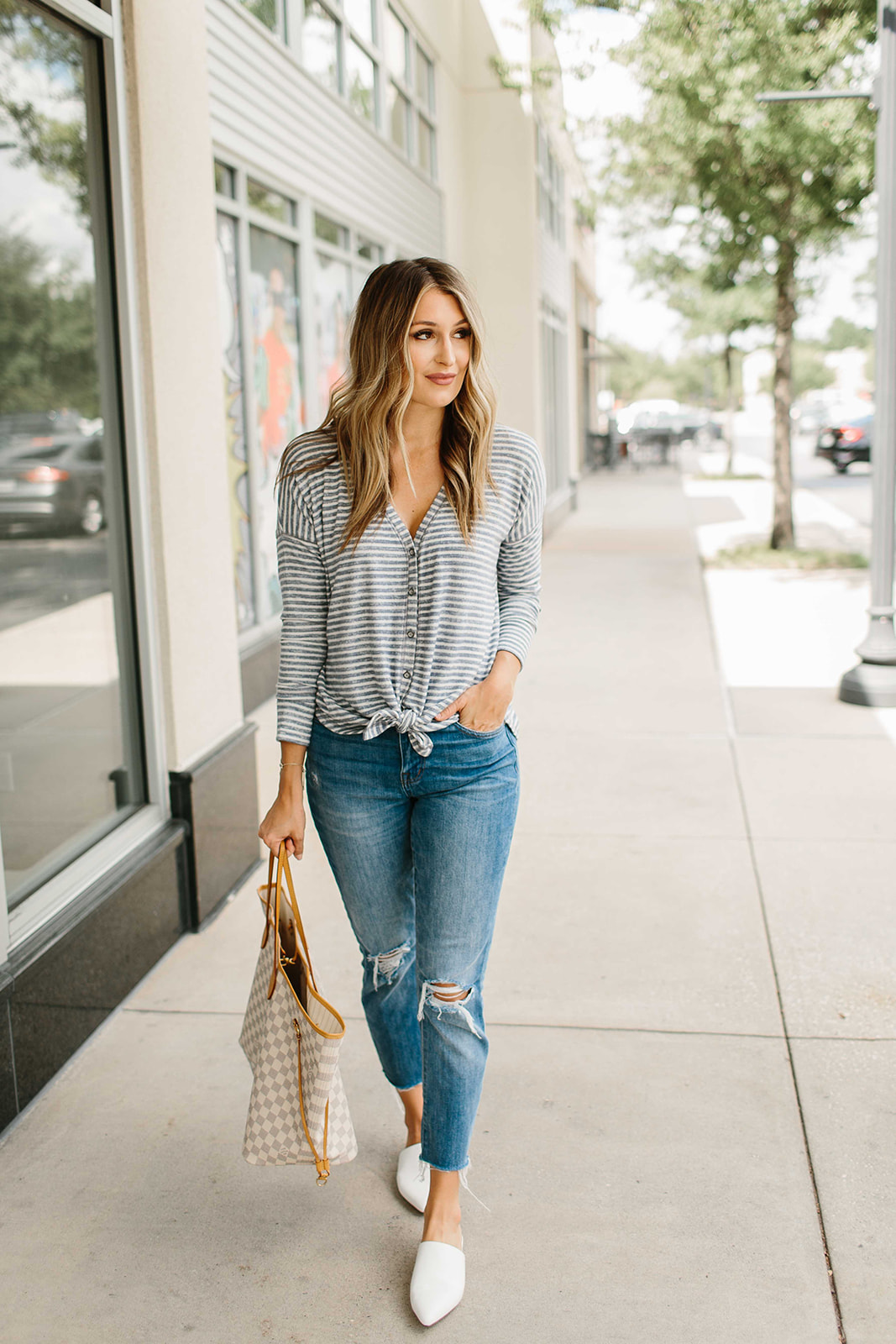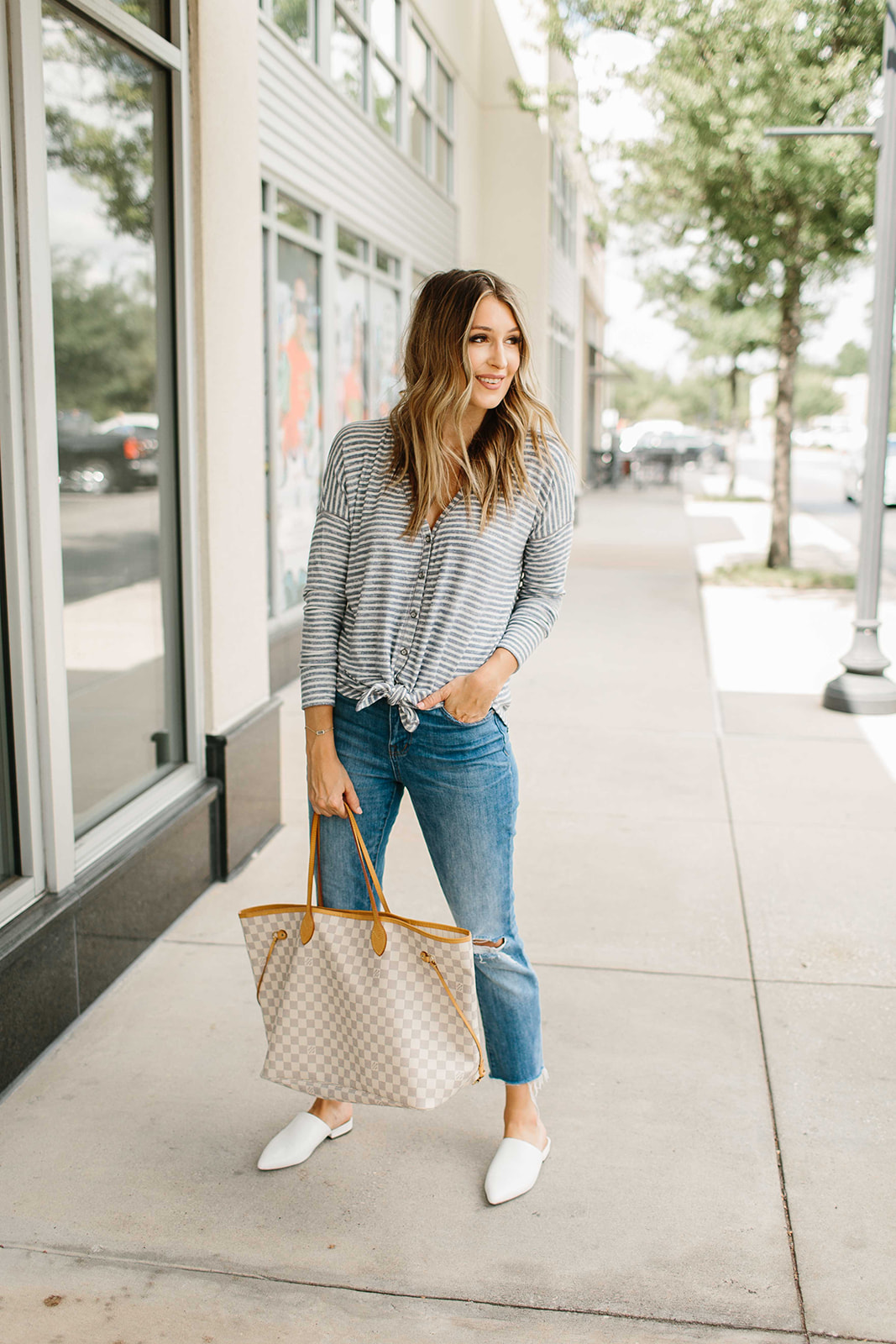 top / denim / shoes / earrings / bracelet
Happy Friday Eve babes! I am SO ready for the weekend. Of course, I say that every week, but seriously. This has been a long week. My kids finally go back to their two day a week school next week and I'm ready to get back into the swing of things. I think they are also so tried of being cooped up in the house. I feel so bad because it's SO hot outside, so we don't play outside, and these littles need to burn off some energy!
Okay, enough about my mom struggles. How cute is this little tie-front top?! This cutie is under $50 and comes in five colors. It's super soft and cozy, and I can't wait to wear it without sweating haha! It would also look really cute styled with some white jeans and tan boots…so stay tuned for that outfit!
I get questions about these jeans EVERY time I post them. This exact pair was purchased back in the spring, but these are the same fit in a slightly different wash, and with a step-hem. Be sure to size down though. I usually wear a 26 in this brand, and that's what these are, and they are a little big on me!
I also just picked up these under $100 mules over the weekend and have already worn them a couple times! They come in black and silver too, and run true to size.
xo, Loren
Photos by Julia Arceri Photography