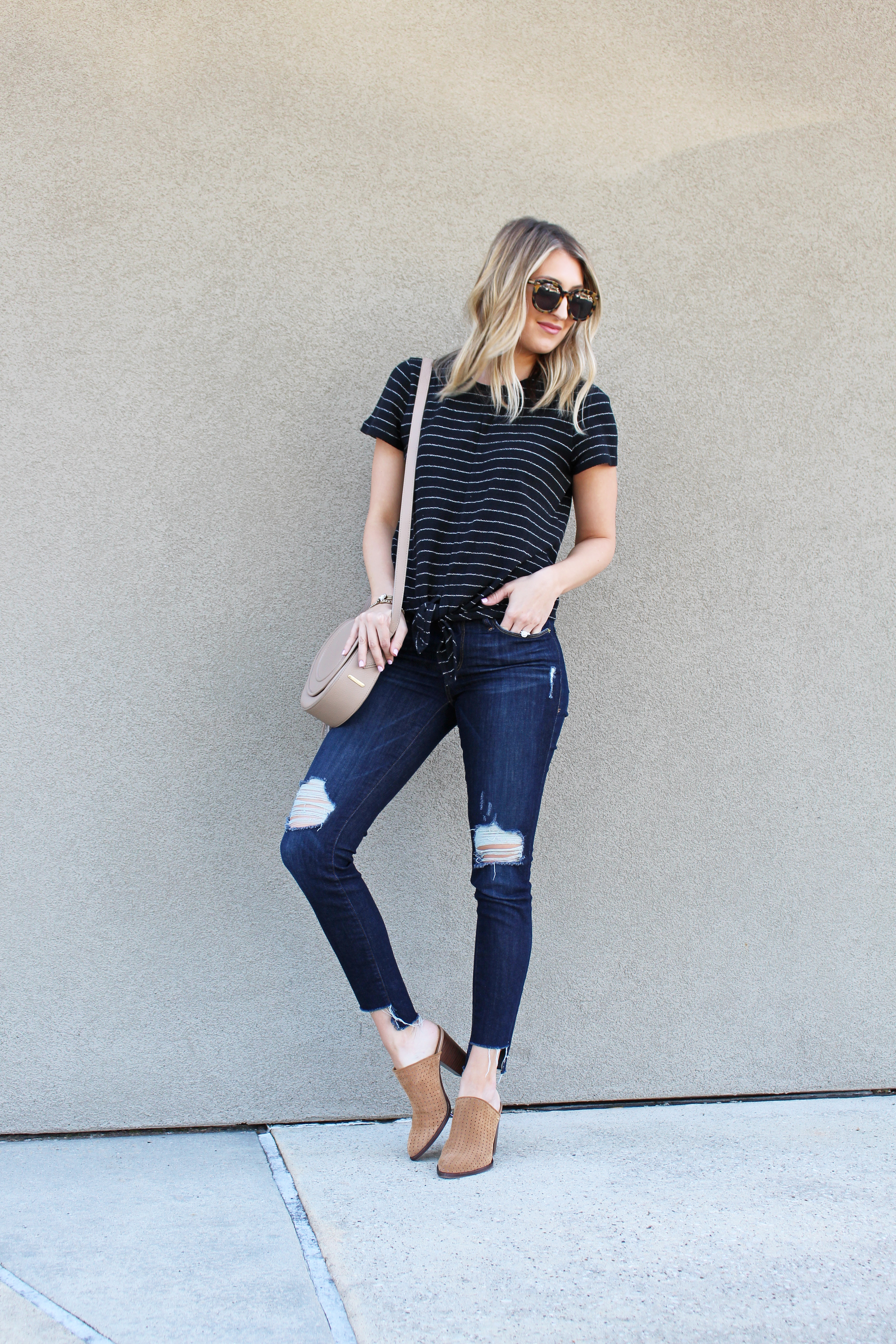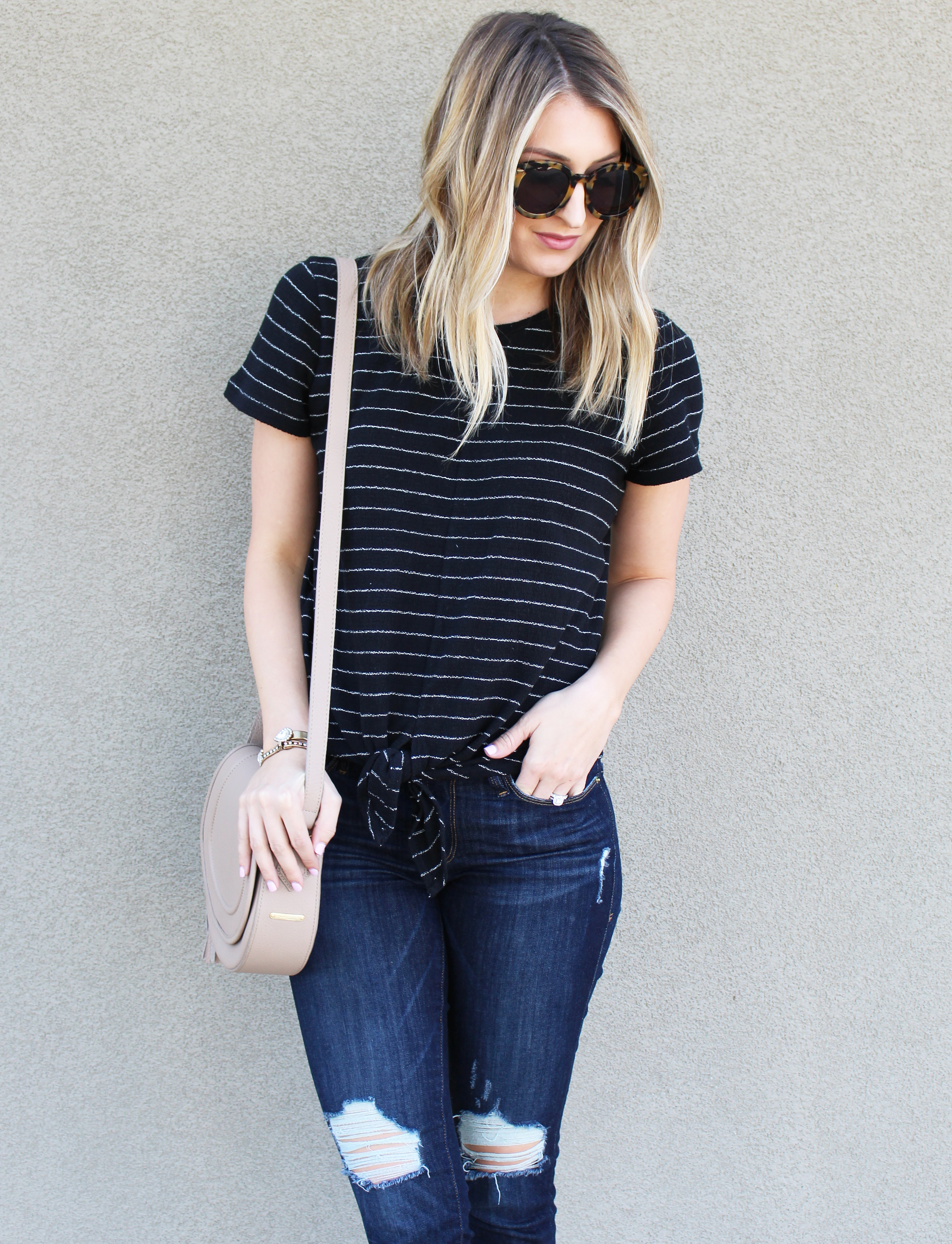 Happy Monday y'all! Hope you all had a good weekend! I was recovering from either the flu, a cold, or some serious allergy issues. Not exactly sure what it was, but still not fun! It seems everyone's allergies in Houston right now are out of control! We did, however, have a little family birthday gathering for Olivia this weekend (she turns 3 tomorrow!) so that was super fun. I know she loved it. She got plenty of Trolls, princess, and Moana toys to last her a lifetime!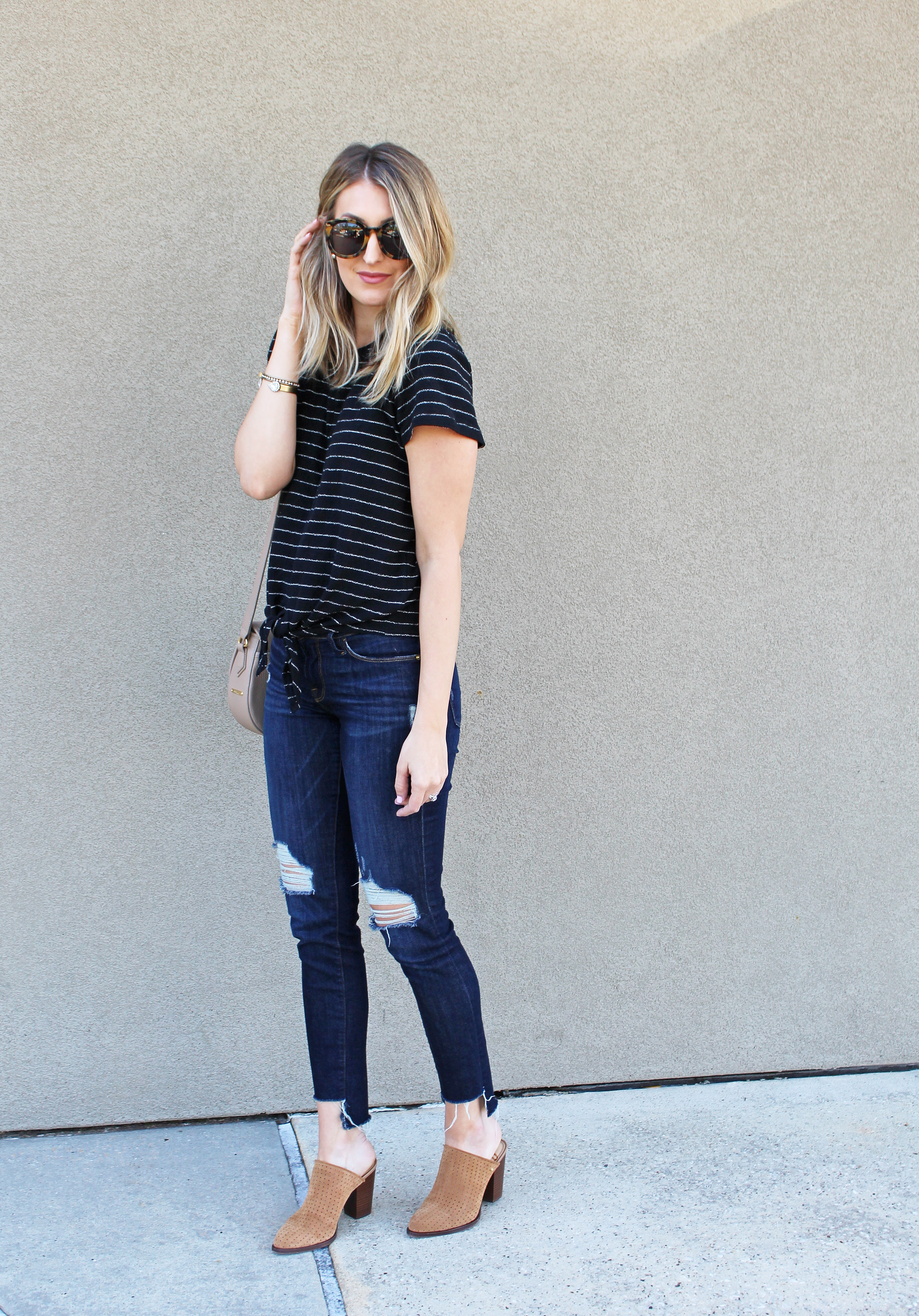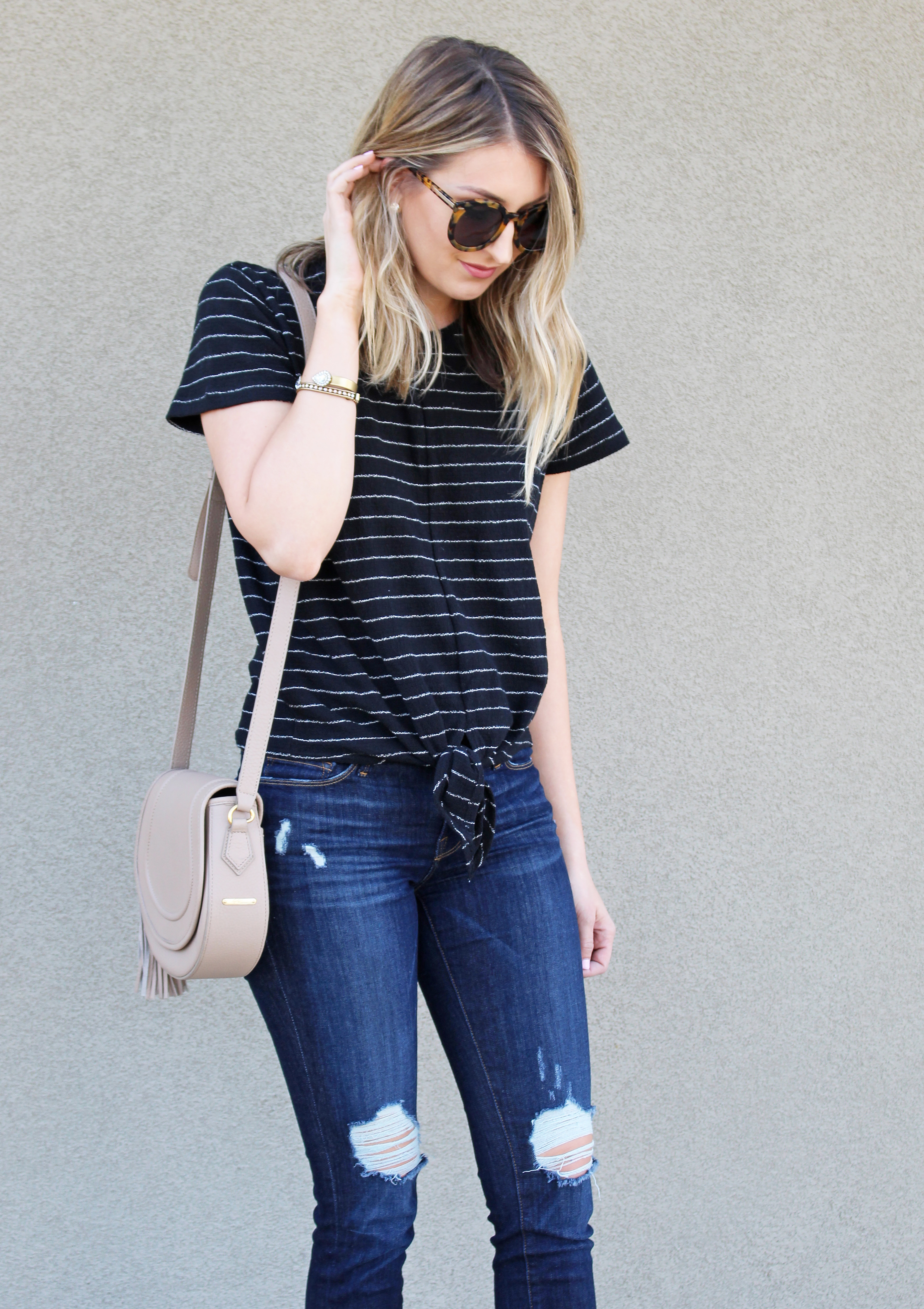 So is anyone else digging all these knotted tees?! I love them. I feel like that extra, simple detail keeps an otherwise basic top from being boring. This one is from Madewell, it's only $42 and also comes in solid white! What I love about this top is it gives the super easy look of a tee, but the fabric is a really nice weight, a little heavier than your typical tee.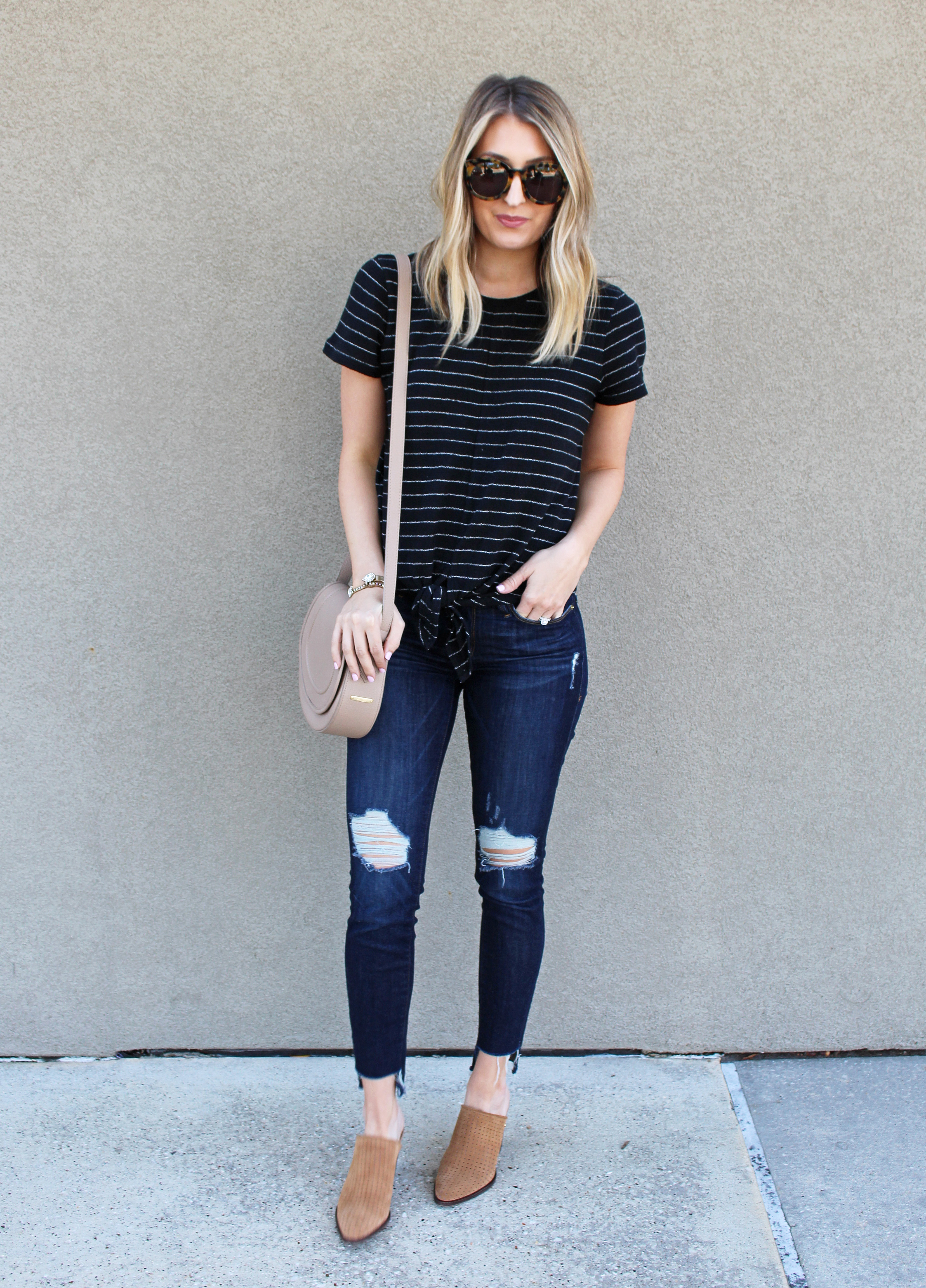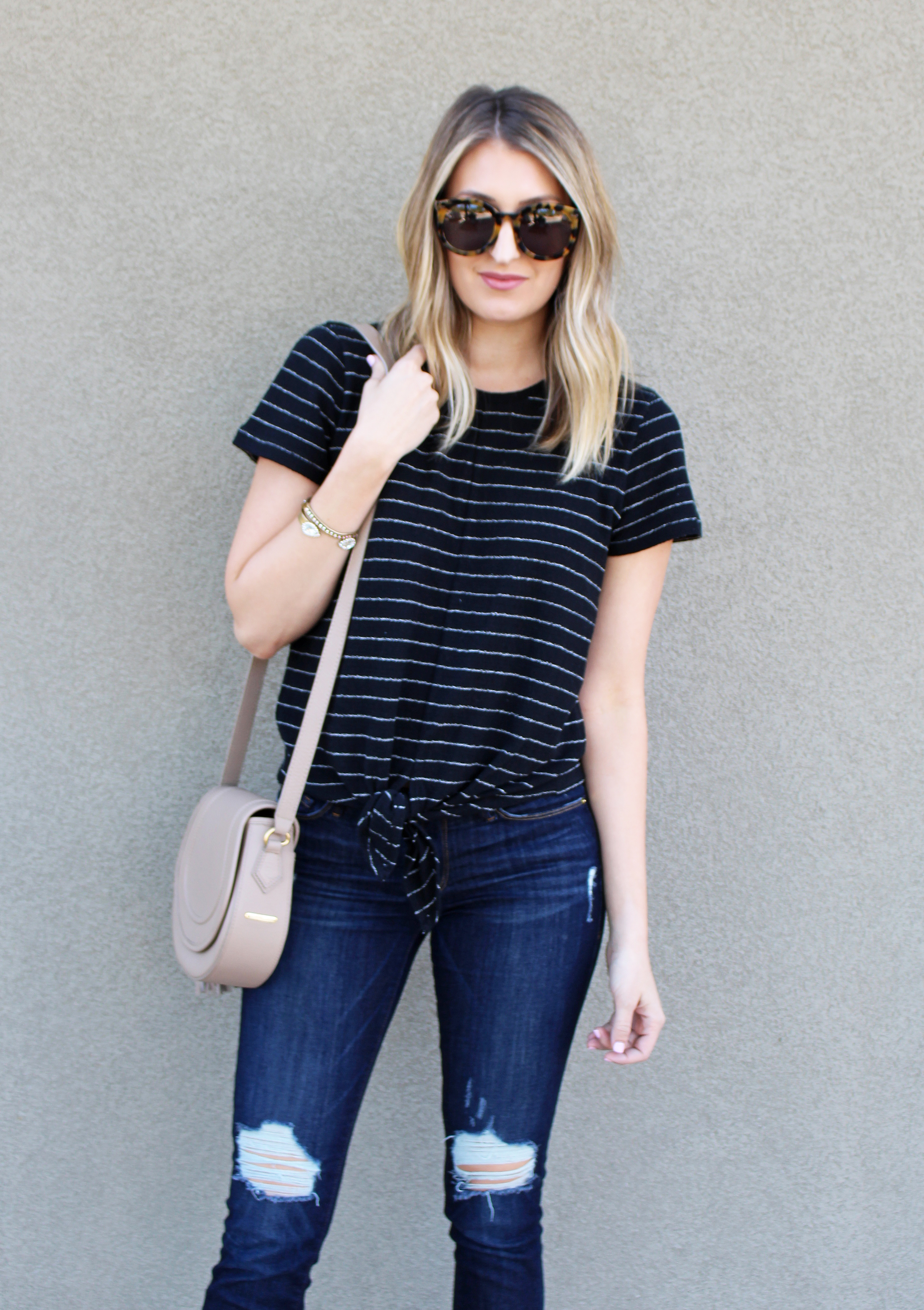 I definitely see myself wearing this a ton with shorts in the coming months, but I shot this look a while ago when it was still a little cooler out, so I opted for jeans. This is one of my favorite pairs of jeans. For some reason I find it harder to find dark wash ripped jeans than medium or light, plus these have the step hem that I really like. This particular pair is no longer available, but see below for some similar styles that I linked!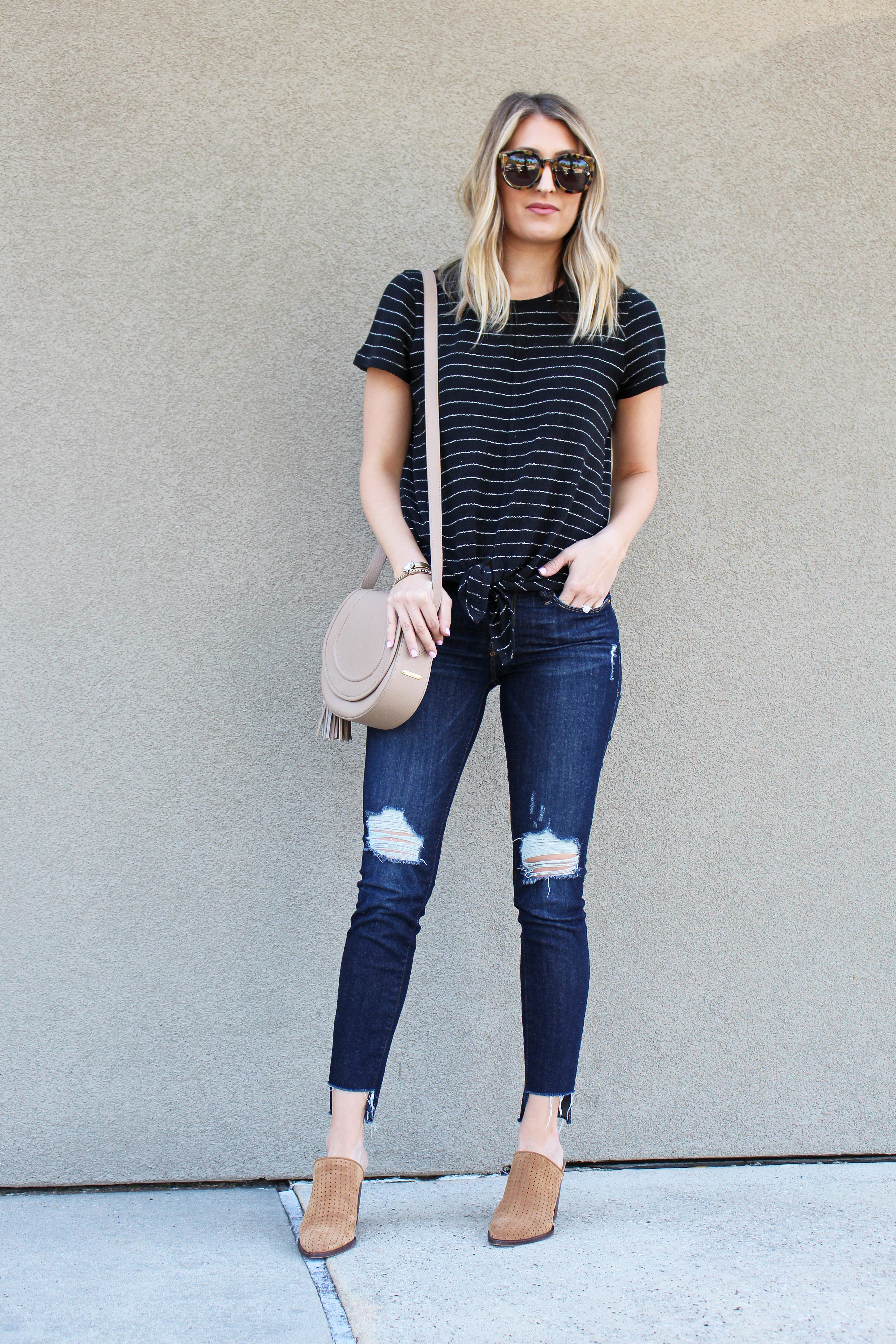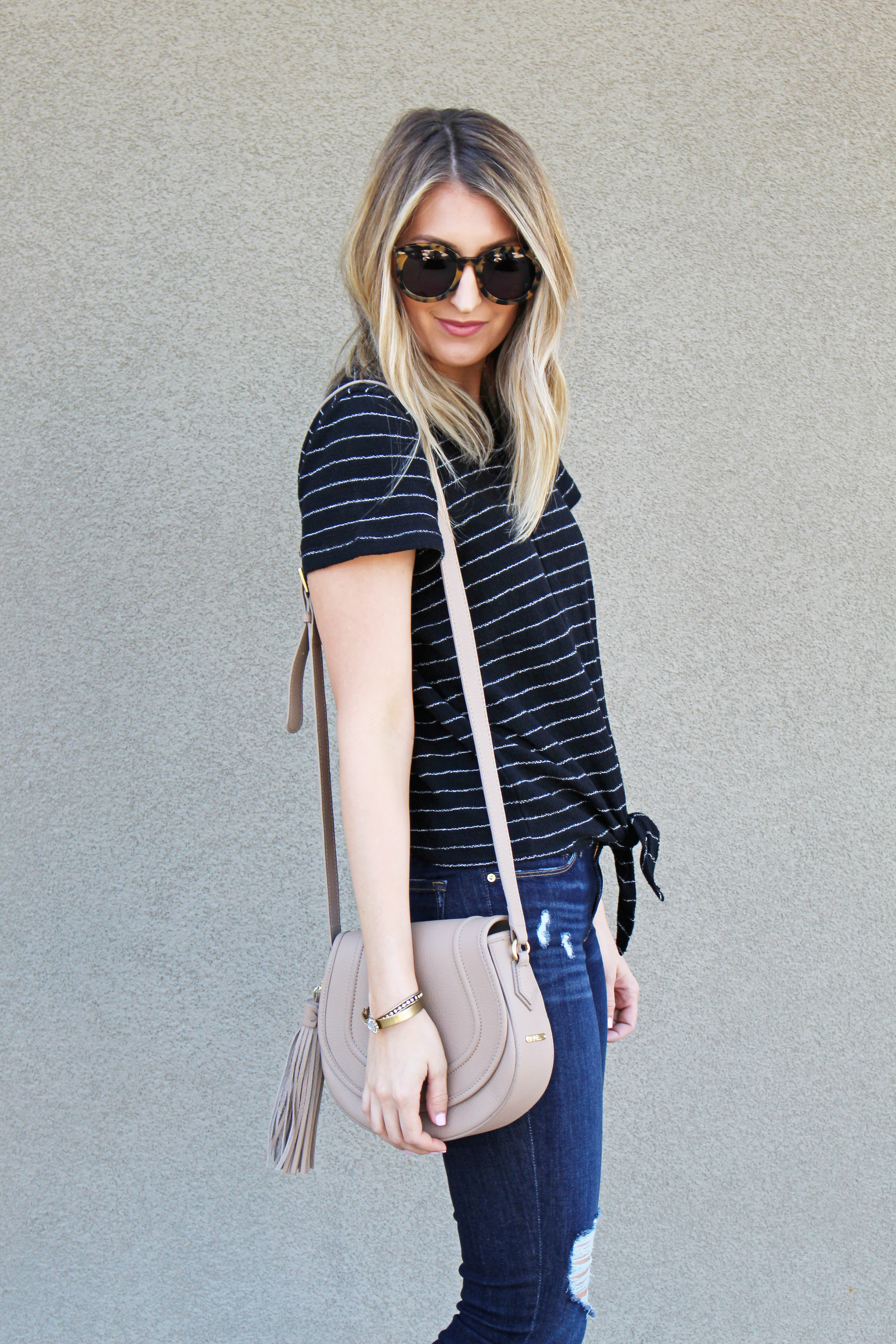 For shoes I went with these (super comfy by the way) mules from Sam Edelman. I bought these a while ago actually, but they are still available, and they are even on sale now for under $100! I love these for a good spring transition shoe. The color is perfect to with either winter or more springy styles, and mules are one of my favorite styles of shoes right now!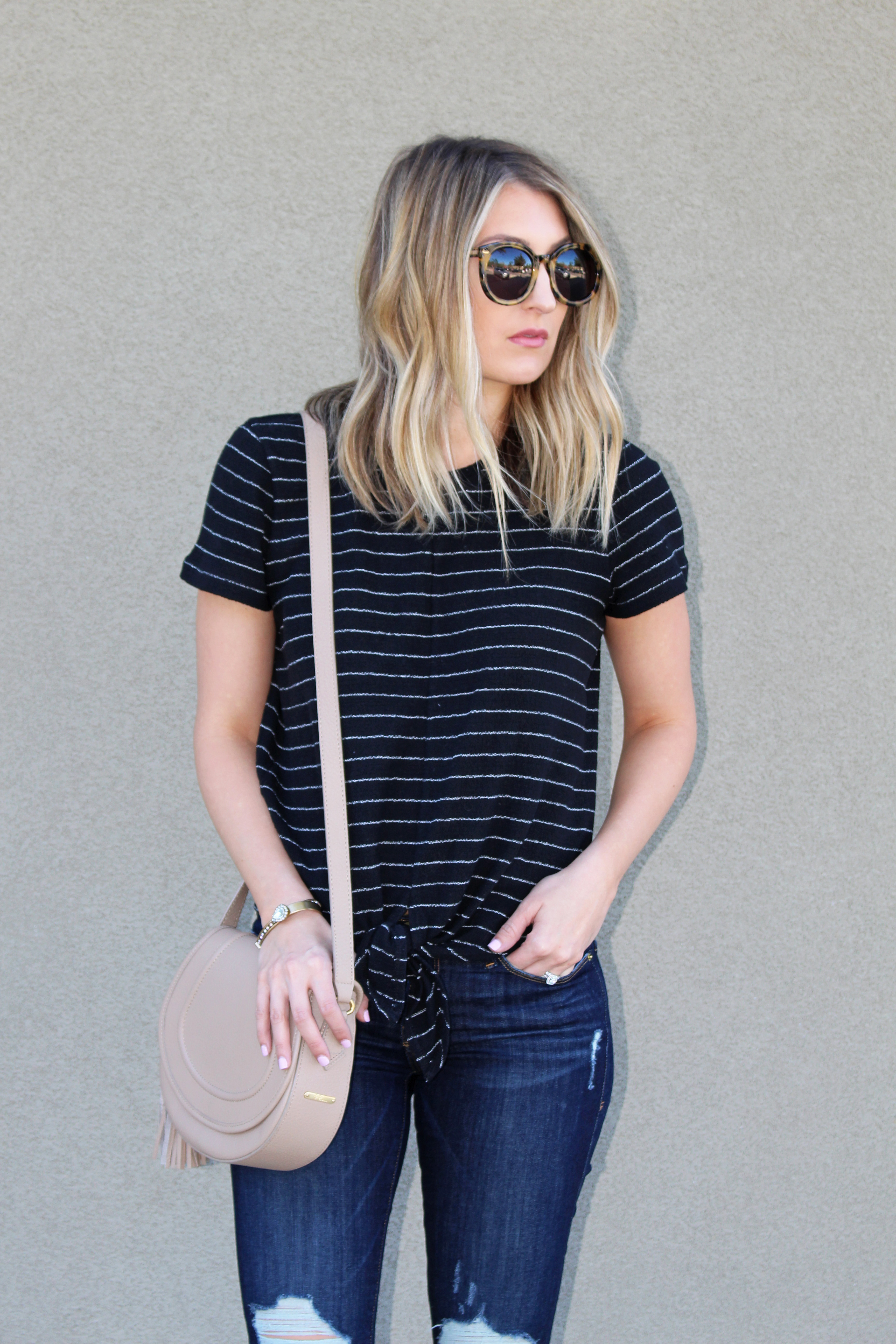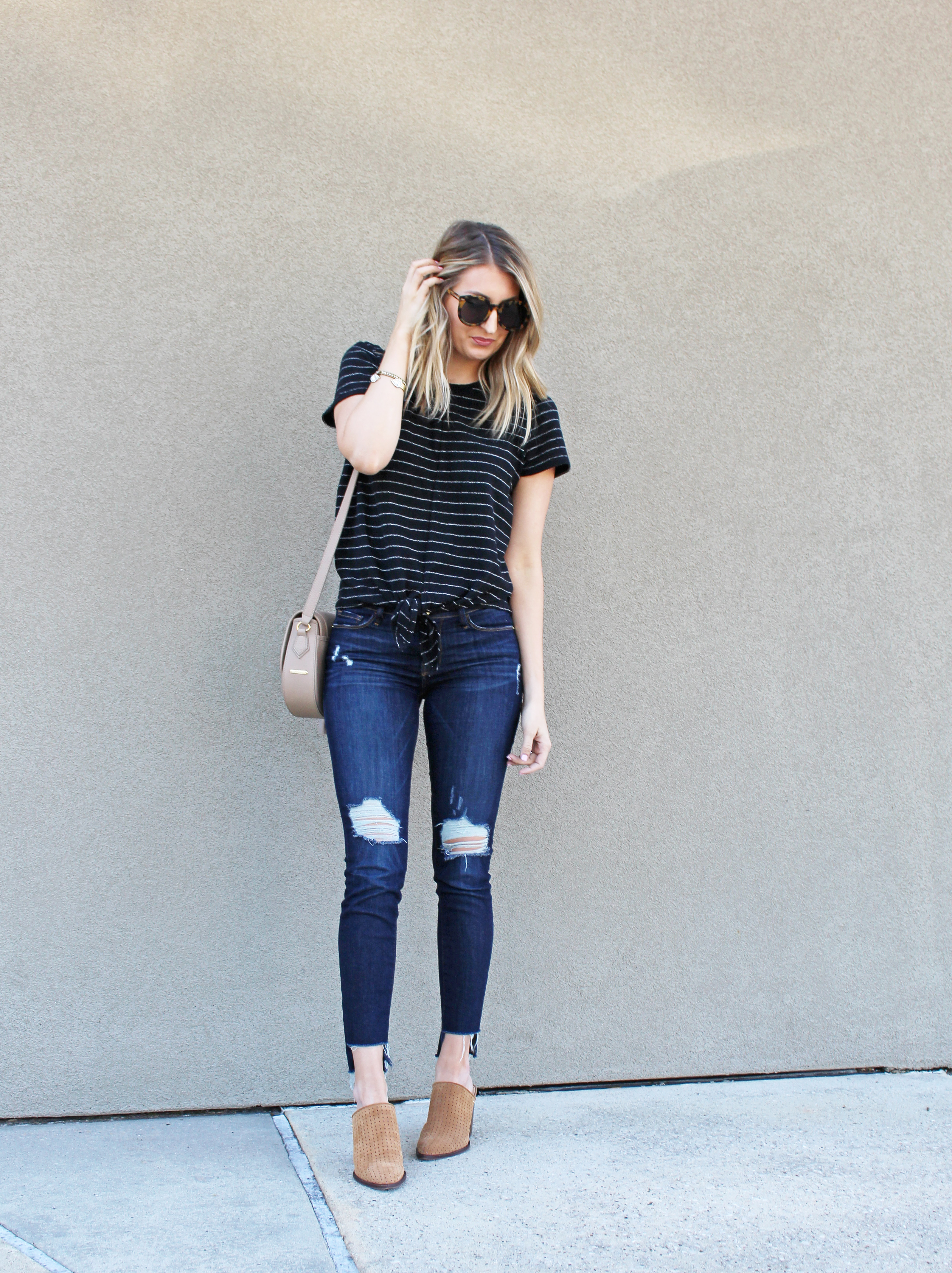 Tomorrow we are headed to the zoo for Liv's actual birthday! Plus, I wanted a chance to take the kids to the zoo before the 100 degree heat sets in, tomorrow should be a cool 85 haha! Wishing you all the best week!
xo, Loren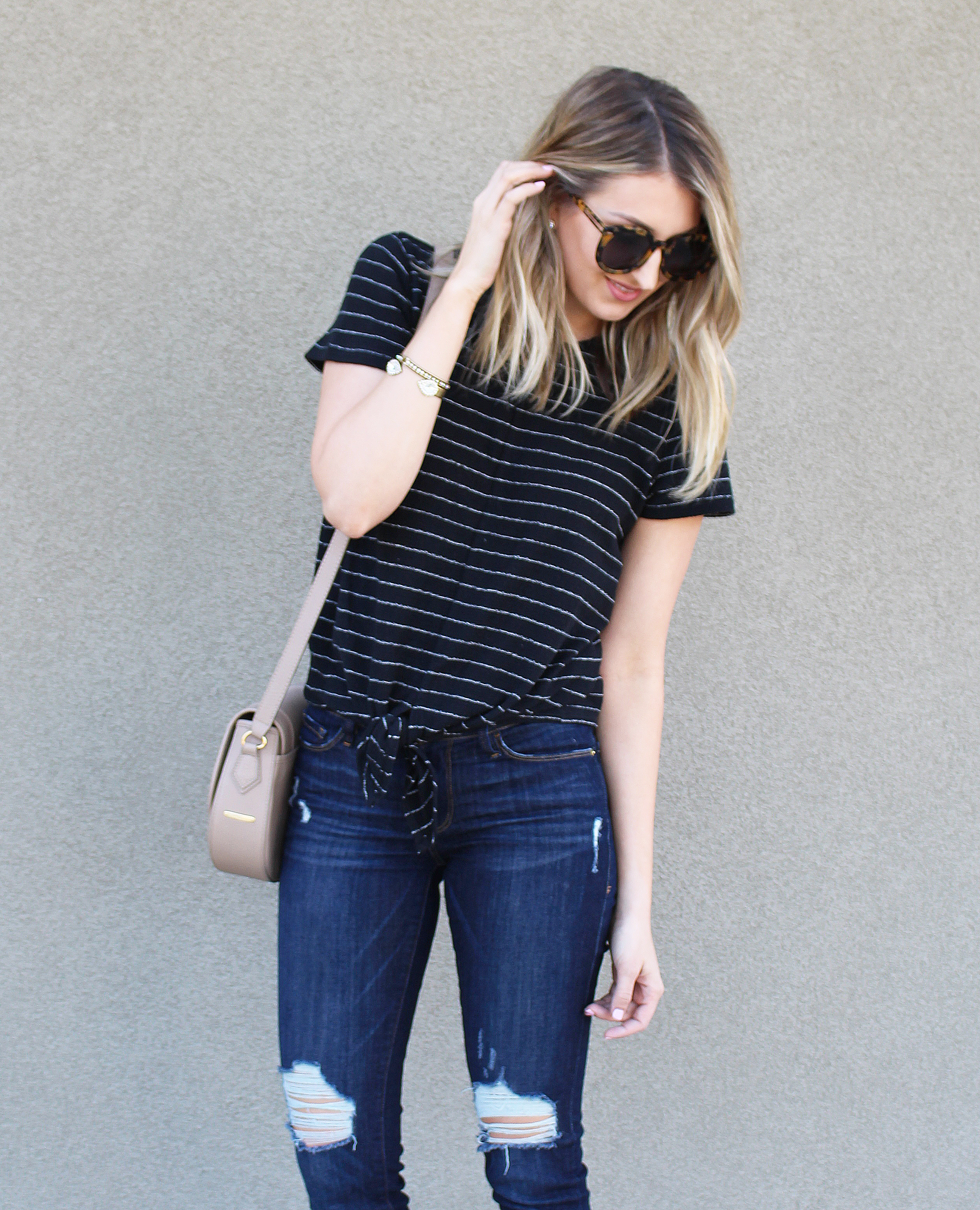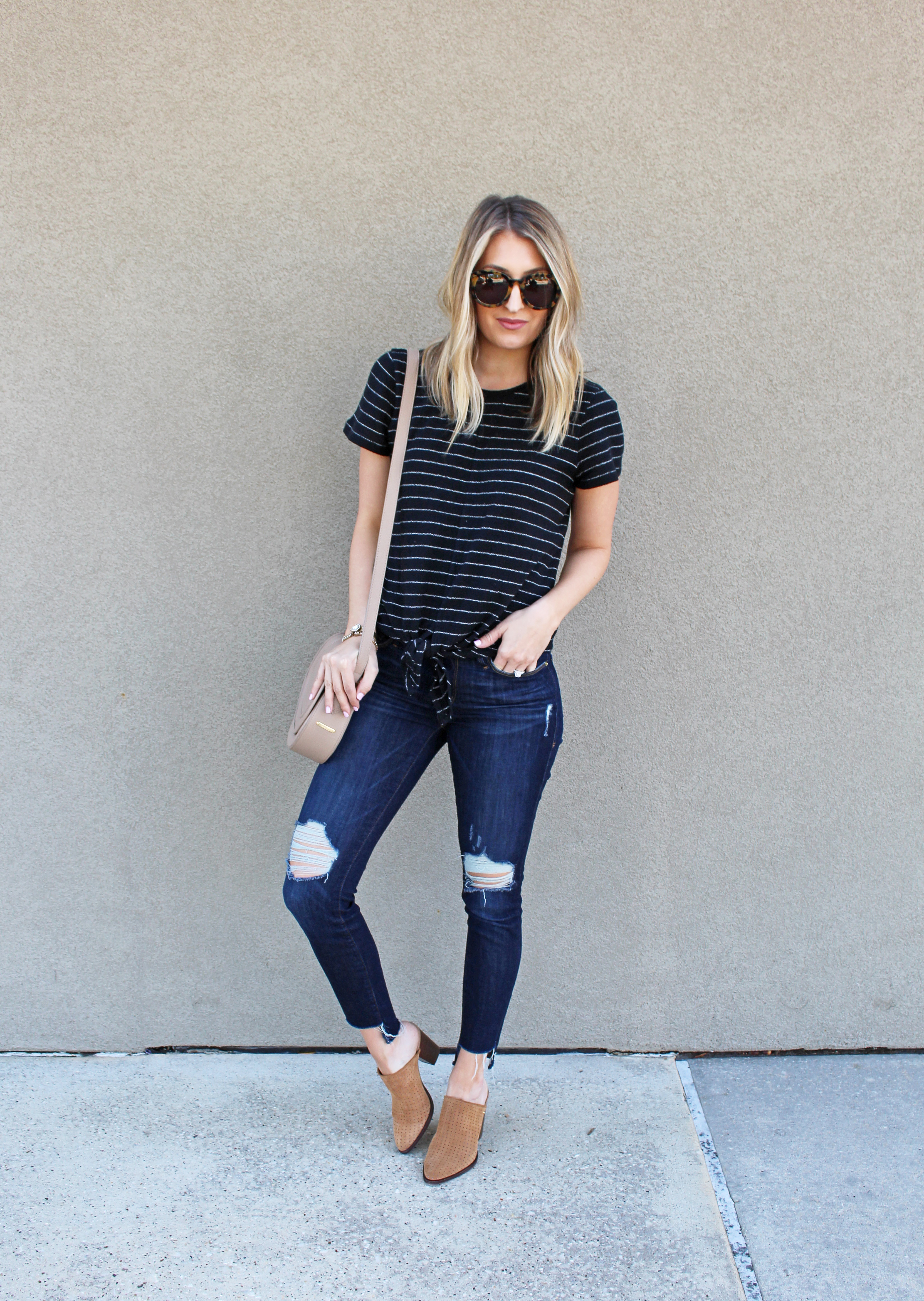 Top:Madewell / Denim: Frame (old, similar here and here) / Shoes: Sam Edelman / Bag: Gigi New York / Sunnies: Karen Walker / Earrings: Nordstrom / Bracelets: Loren Hope (here and here)