If there is one thing I've learned about boys vs. girls, boys can EAT! My son Mason eats so much more than my daughter ever has. For a baby who eats so frequently, an easy-to-use bottle is a must. That is exactly why Twist Shake bottles are our favorite!
Mason was a little confused as to why I had a giant, flashing camera in his face! 🙂
Twist Shake was developed in Sweden, by a man named Vienar Roaks. Vienar discovered while babysitting his aunt's son one day that the bottles that were currently on the market were not very user friendly. So, he set out to develop a line of bottles that made life easier for new moms.
If you ask me, Twist Shake's bottles are super easy to use. They don't come with a ton of crazy parts, so putting them together is a breeze. My favorite feature on the bottles is the mixer that sits just on top, below the nipple. This mixer helps to dissolve clumps of formula and prevent the bottle from clogging. I can't tell you how many times I've shaken up Mason's bottles of formula and had clumps floating around that, no matter how hard I shook, wouldn't break up, eventually clogging the nipple while he tries to eat. Seriously y'all, this mixer piece is where it's at!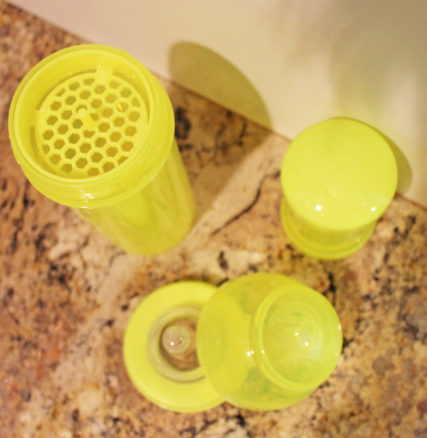 Another one of my favorite features is that each bottle comes with a smaller bottle for storing an extra serving of powder formula. I LOVE this because we are always on the go, and sometimes I don't want the bulk of packing multiple bottles. This way, if Mason needs more than one bottle while we are out, I can just rinse it out, add my extra serving of powder with some water, and we are good to go!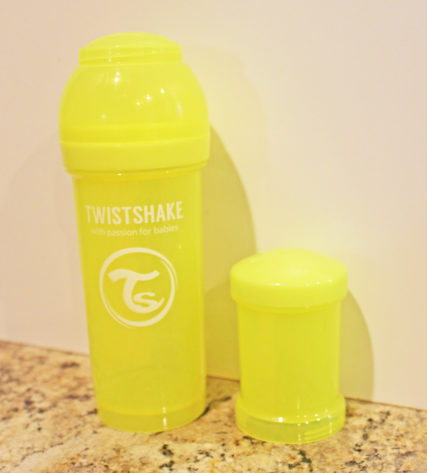 I know I've talked a lot about these bottles for use with formula, but they are great for breastmilk too! The bottle's nipple has a natural design to allow easy transitioning from breast to bottle. The bottles are also all BPA-free, so now worries there!
The most fun thing about these bottles? They come in a bunch of fun colors! Shop all colors and Twist Shake products here. Also, don't forget to use code "wearandwhenblog20" to receive 20% off your purchase!
xo, Loren